So we eat at Saffrons very very very often not just because the food is great but it also happens to be very near home (Tampines) and also near work (Chai Chee) so yes, we do end up eating there quite a fair bit!
So far, we've posted about the Appam, the Mee Kuah and the famous and fabulous sedap giler Nasi Briyani has of course been featured in our 'The Quest For Briyani' series. I guess it's been awhile since we last featured something new on the site because we always end up eating the same thing every time we visit LOL
Well, when we do visit for lunchtime at work, a friend ALWAYS orders the Nasi Lemak at Saffrons. Yeah he loves his Nasi Lemak (yeah he's the one who puts A LOT of kicap) and since he orders it every time, we decided to try it at least once to see if we'd like it too.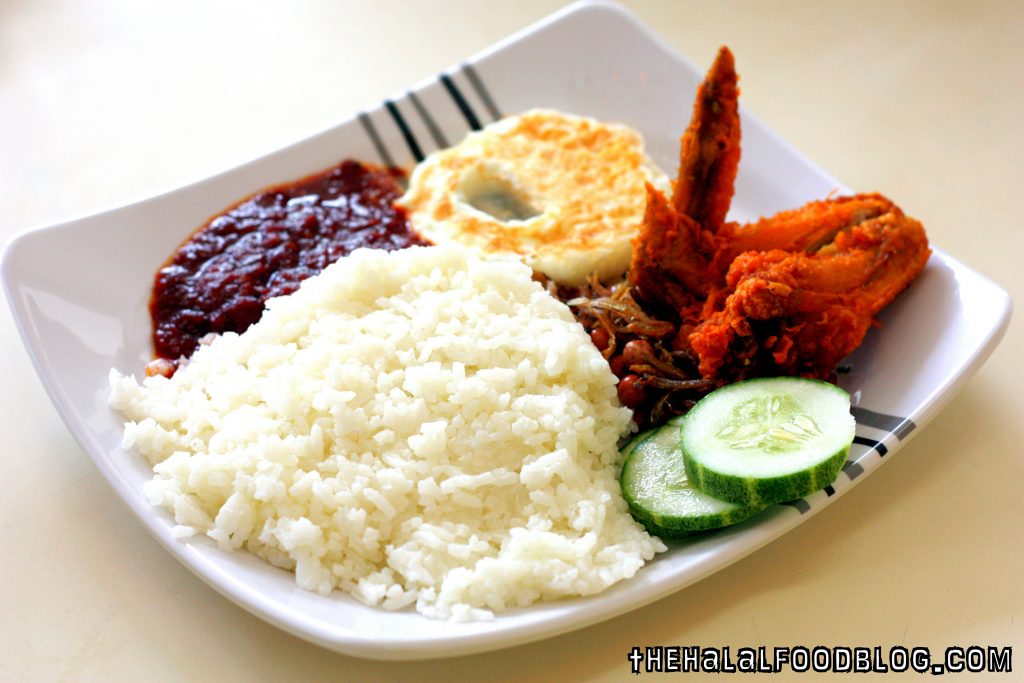 So it's a pretty standard plate of Nasi Lemak with the basics there.
You've got the rice which has been cooked in coconut milk (aka the lemak), some slices of cucumber, fried ikan bilis (anchovies) and peanuts, a fried bullseye egg, a fried chicken wing and of course, some sambal.
The first I tried was obviously the rice and to be very honest, I immediately knew that I did not like the rice. At all. The rice was on the soft and slightly mushy side which I guess some people might fancy but I guess when I have Nasi Lemak I expect the rice to be a bit grainier and not so wet like this.
My bad luck day again? Hmmmmmm….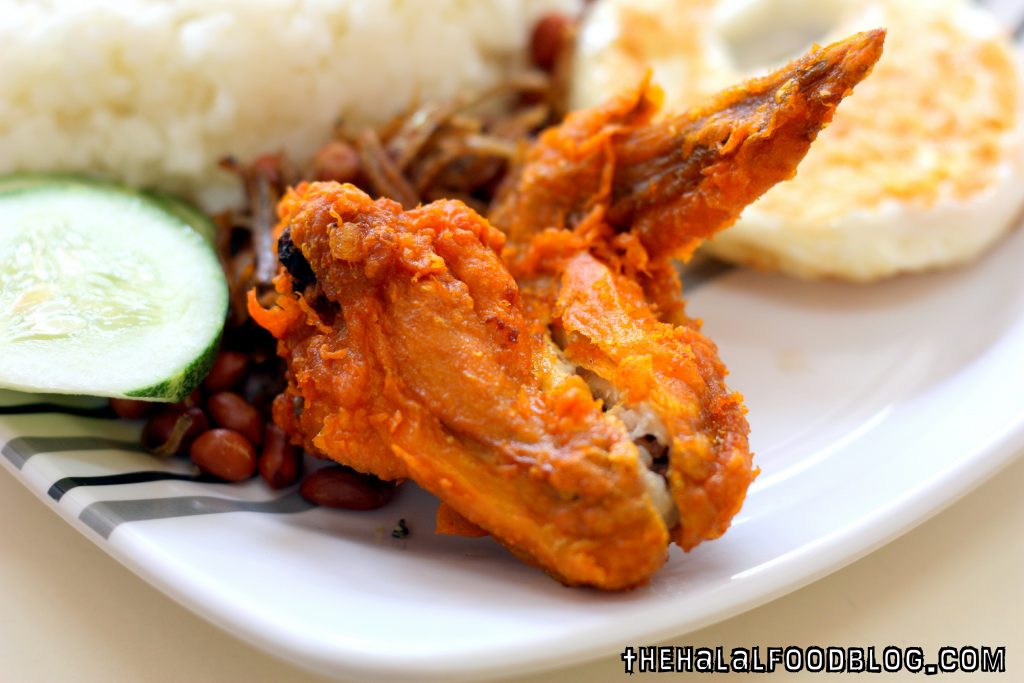 The fried chicken wing, although a bit small sized, was actually not bad. It doesn't have that thick batter coating you might get from other Nasi Lemak stall at Changi Village for example but it does still have a bit of a crisp to it and I guess I quite enjoyed the chicken wing.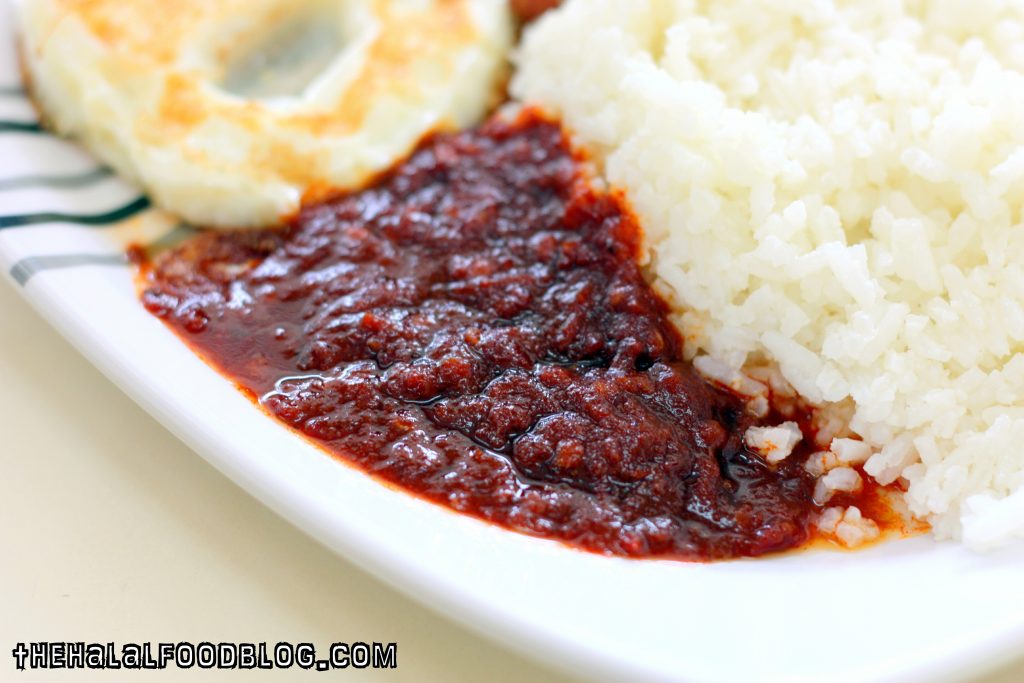 The sambal was expectedly the best part of the whole dish and it's no surprise because it's the same sambal you'll get when you order the famous Roti Prata from Saffrons!
It's still my favourite sambal and I even ask for some of it whenever I eat my Briyani too just for that extra kick.
Adam's Verdict — Nasi Lemak 2/5
Well, I guess after finally trying the Nasi Lemak at Saffrons, I can safely say that I will probably be going back to ordering the Briyani as my usual lunch when I visit there LOL
23 Swan Lake Avenue

Tel: 6449 5267
www.facebook.com/SaffronsCafeteria

Operating Hours:
8.00am til 10.00pm Daily
Closed on Tuesdays

All information (including prices, availability of item on menu and Halal status of establishment) are accurate at the time of posting. All photos used in this site are property of The Halal Food Blog unless stated otherwise.