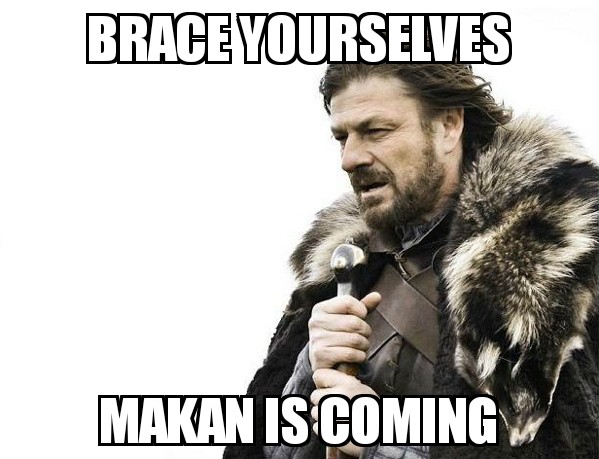 In case you can't hear it.. I'm literally voicing out the Game of Thrones theme song right now LOL
Anyways, quite in the realm – Rumah Rasa has something special for you.
Rumah Rasa is famous for its delicious Indonesian fare and is located Bay Hotel (which is across the road from Vivo City in case you haven't noticed). For select dates at the tail end of December, they have assembled a special Feast of Fire & Ice fit for a king (and queen)! You don't have to sit on the Iron Throne to enjoy this fabulous buffet spread 😀
Game of Thrones fans will appreciate that the theme of the buffet is set to one of the most popular TV shows of this generation. In fact, the whole hotel is themed to GoT for this season! They've scoured the Seven Kingdoms to bring us some unique dishes to add to their buffet spread.
As usual, we're gonna break it down into sections. So.. brace yourselves..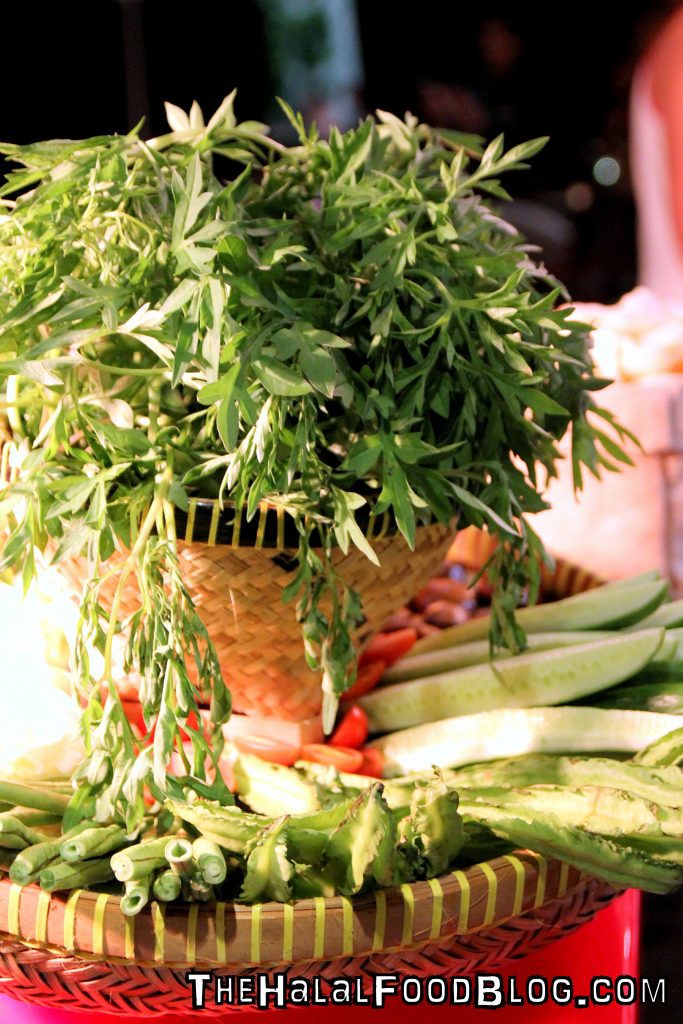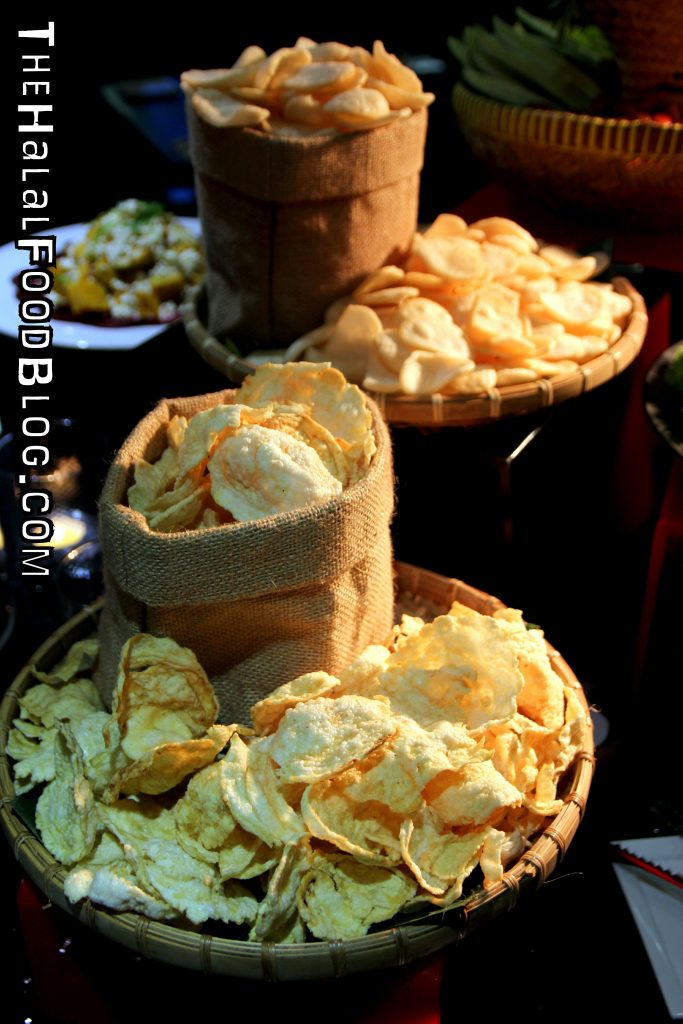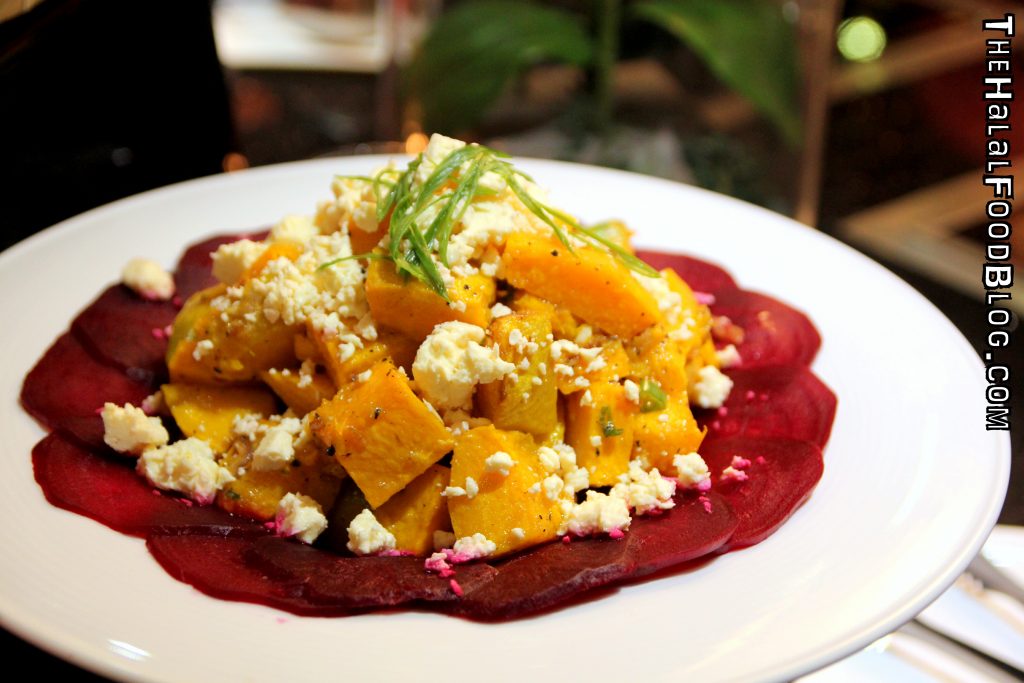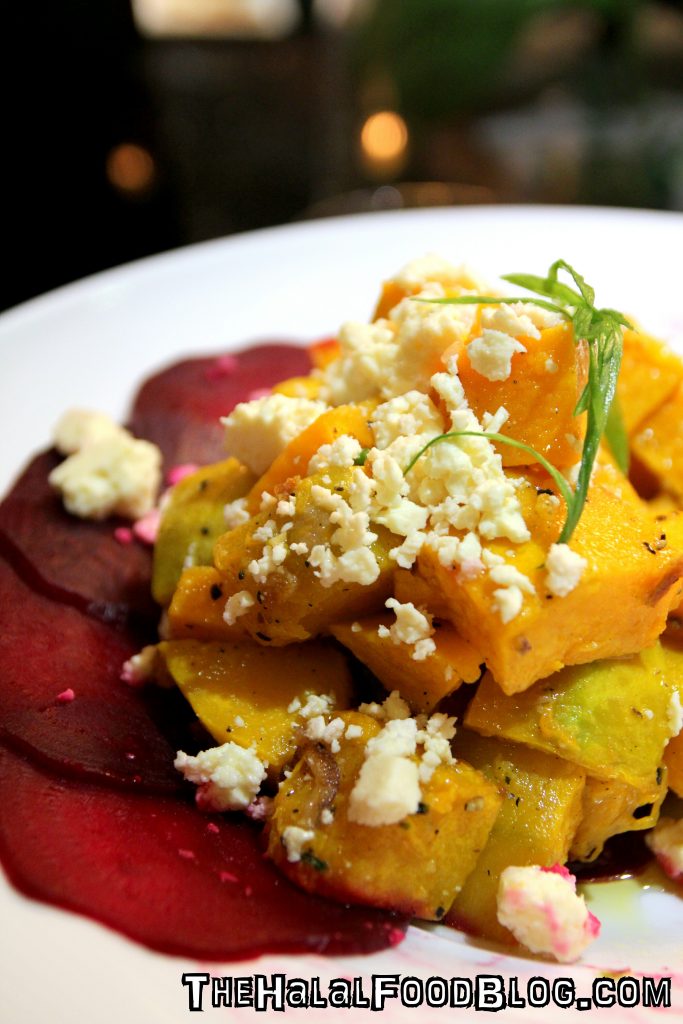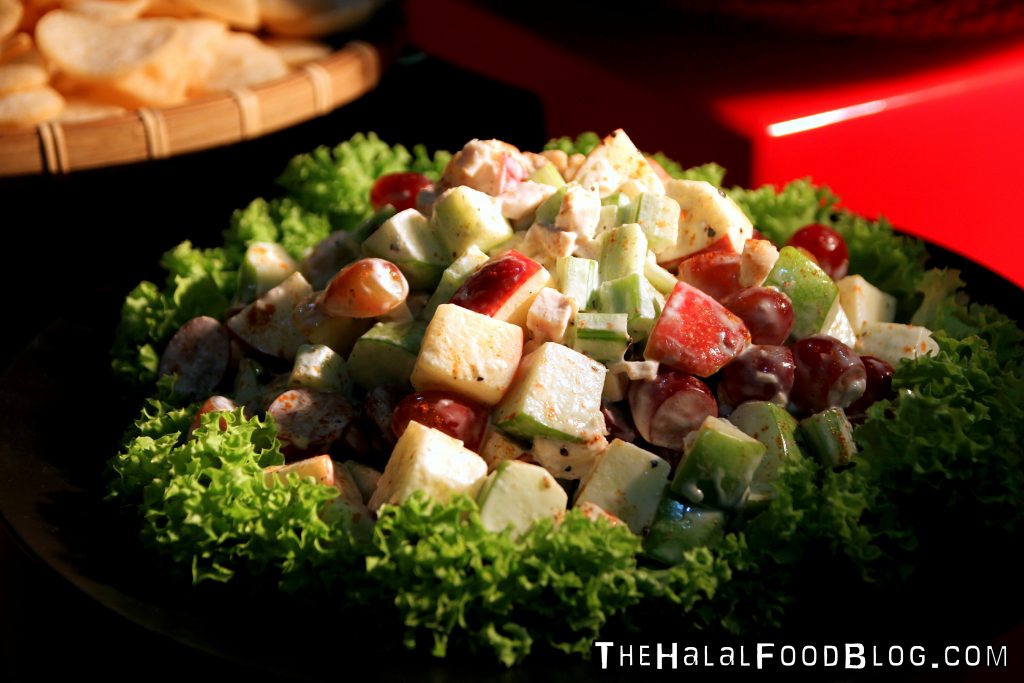 Quite a number of Starter dishes to choose from and we've chosen a few that caught our eye. There are a few other salads and soups to enjoy too by the way. I quite enjoyed the Roasted Pumpkin Beetroot and Feta Salad (which is something you don't see at many buffet spreads now that I think about it).
And although there were no meat pies (geddit geddit) to be savoured, ol' Walder did have a salad named after him. Walder Frey's Chicken Waldorf Salad is Rumah Rasa's take on a classic!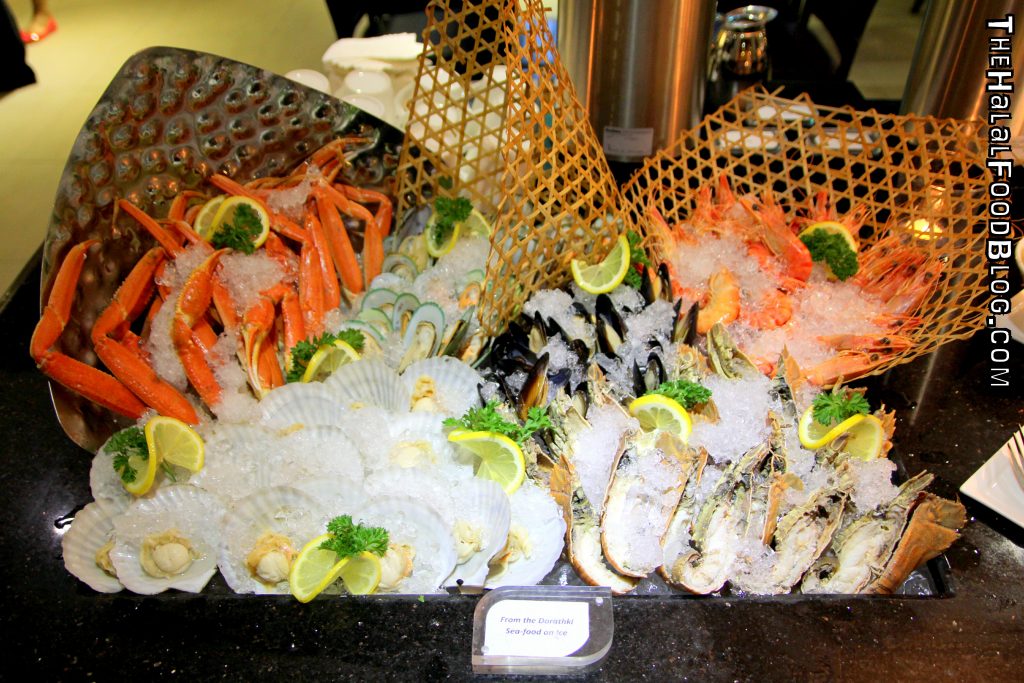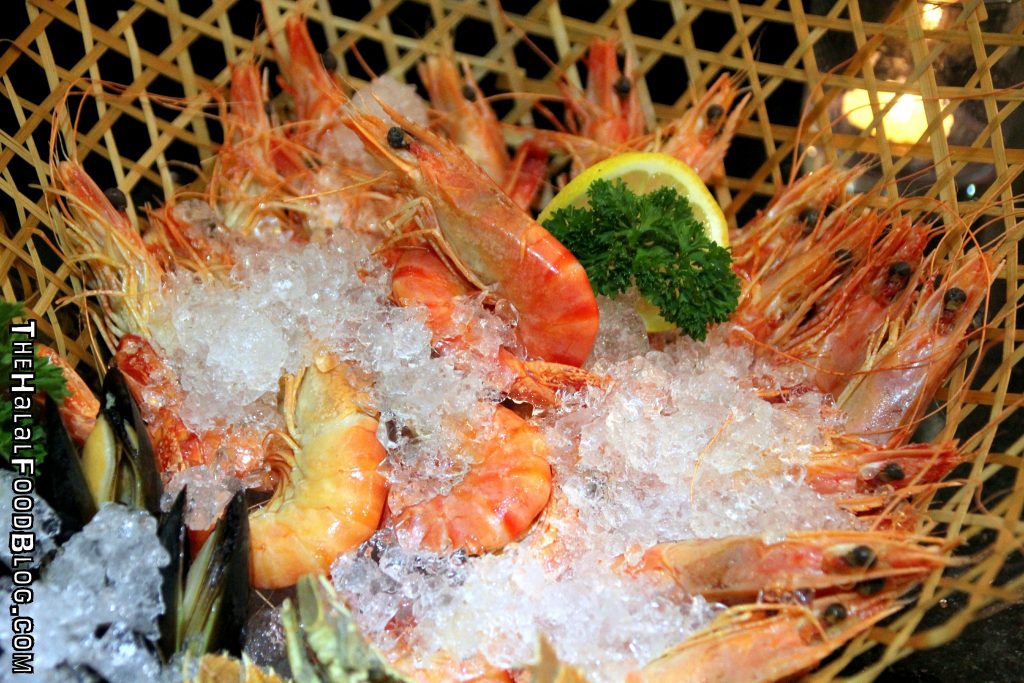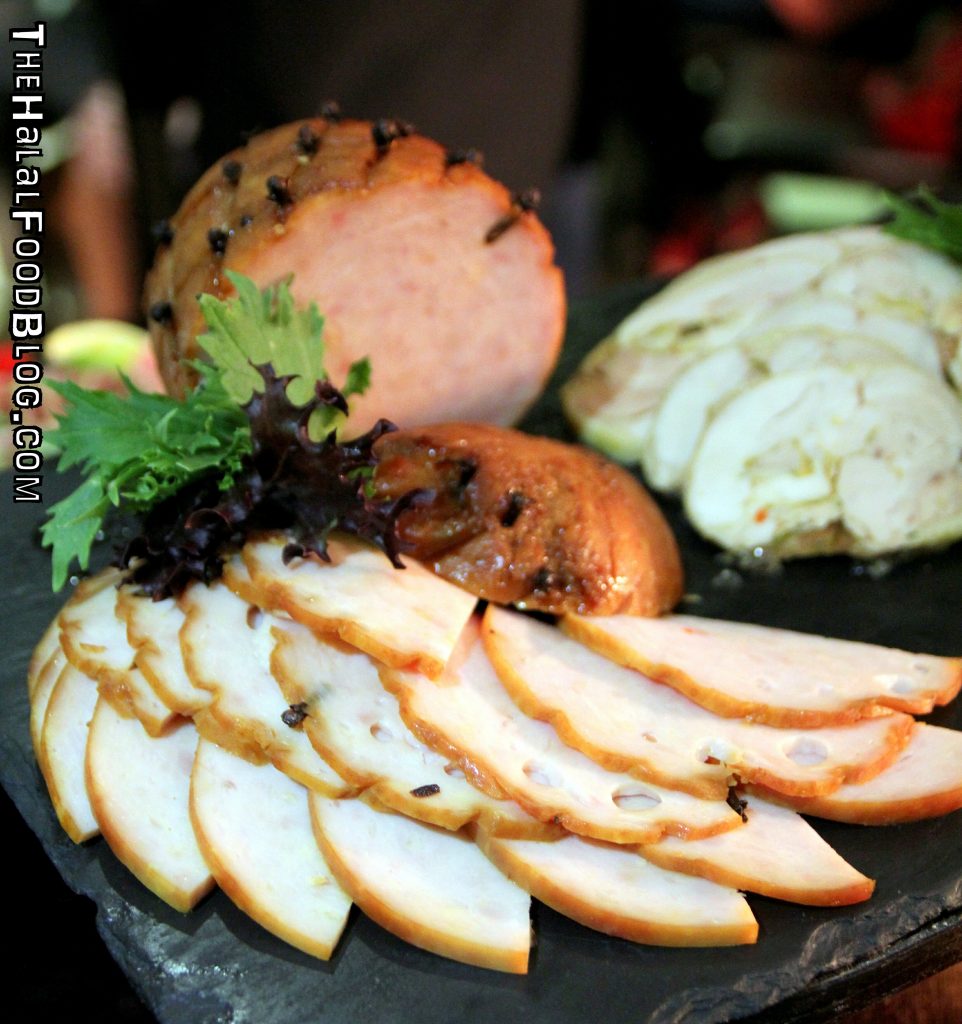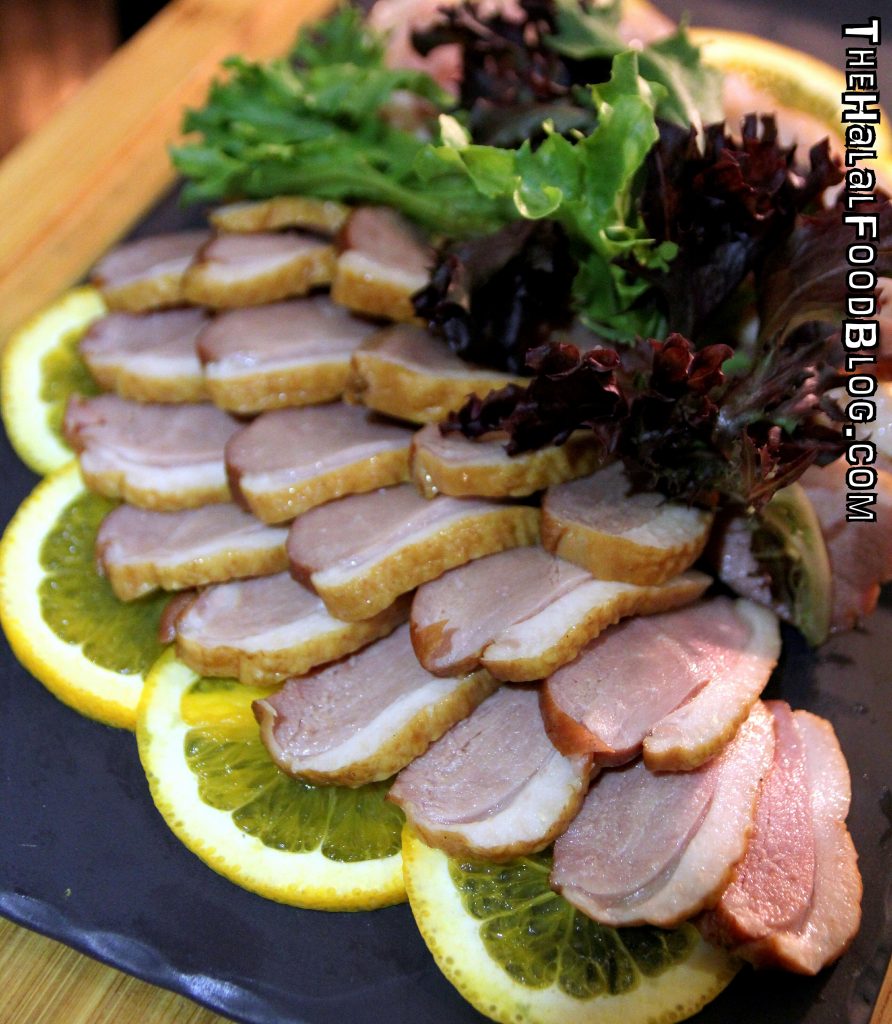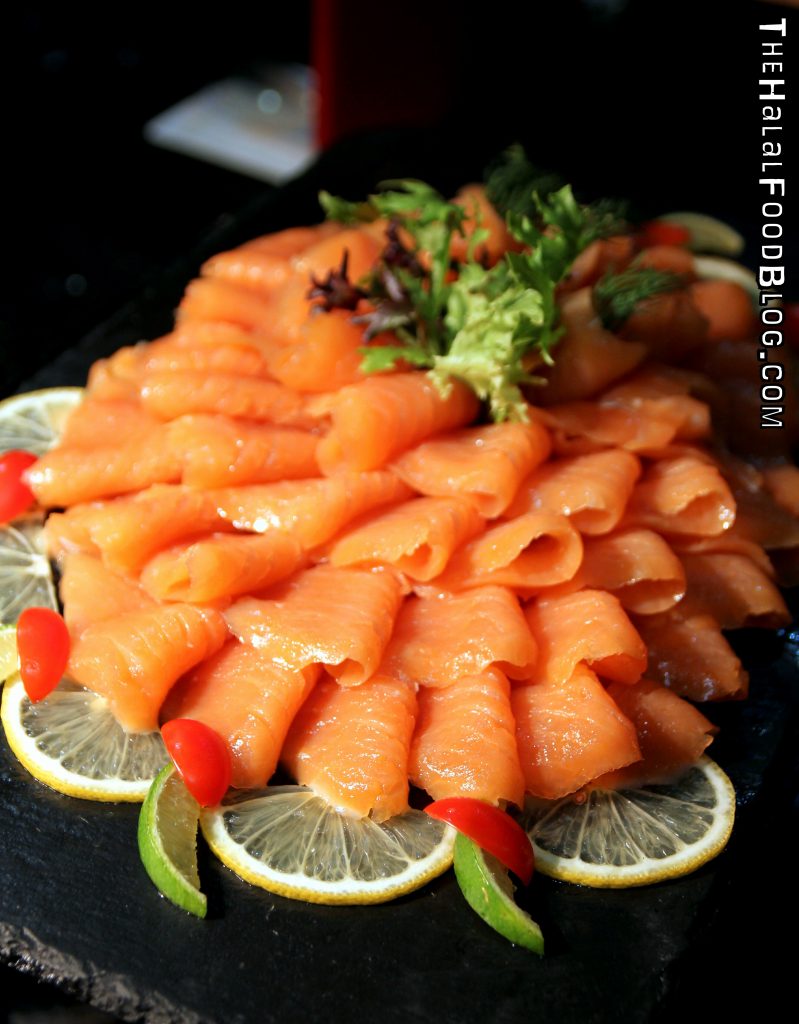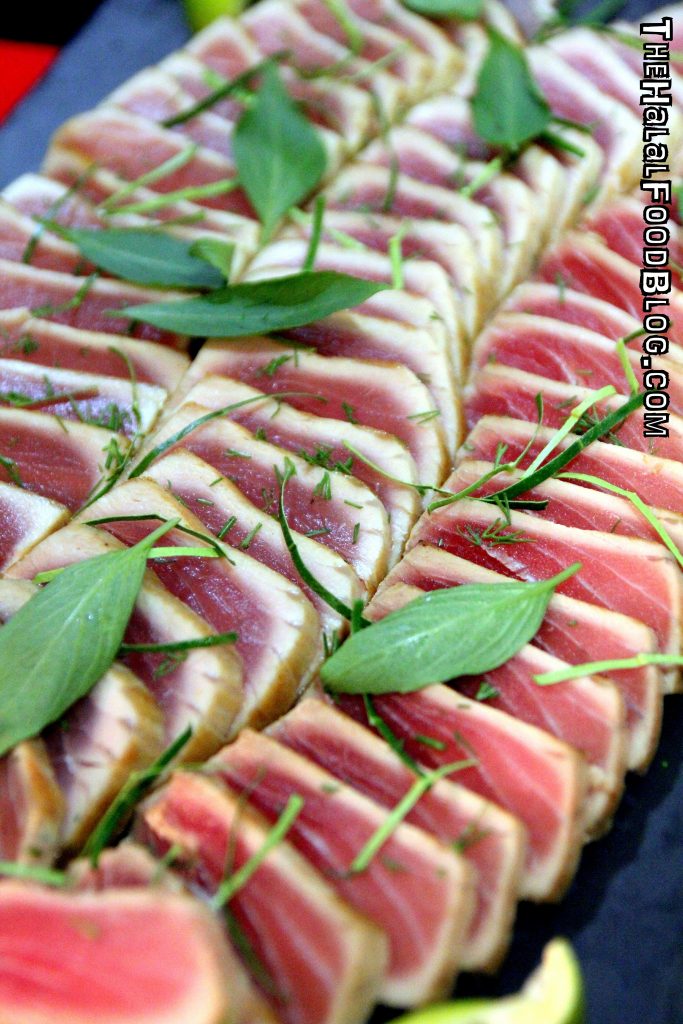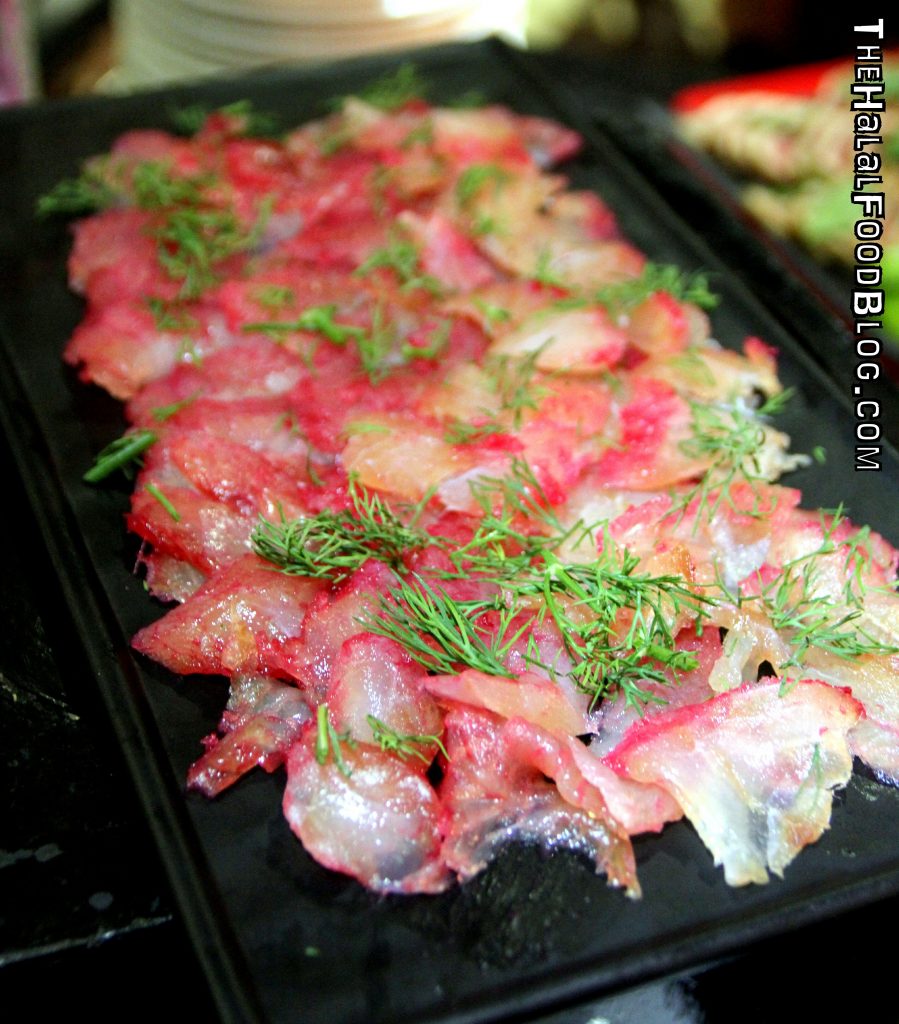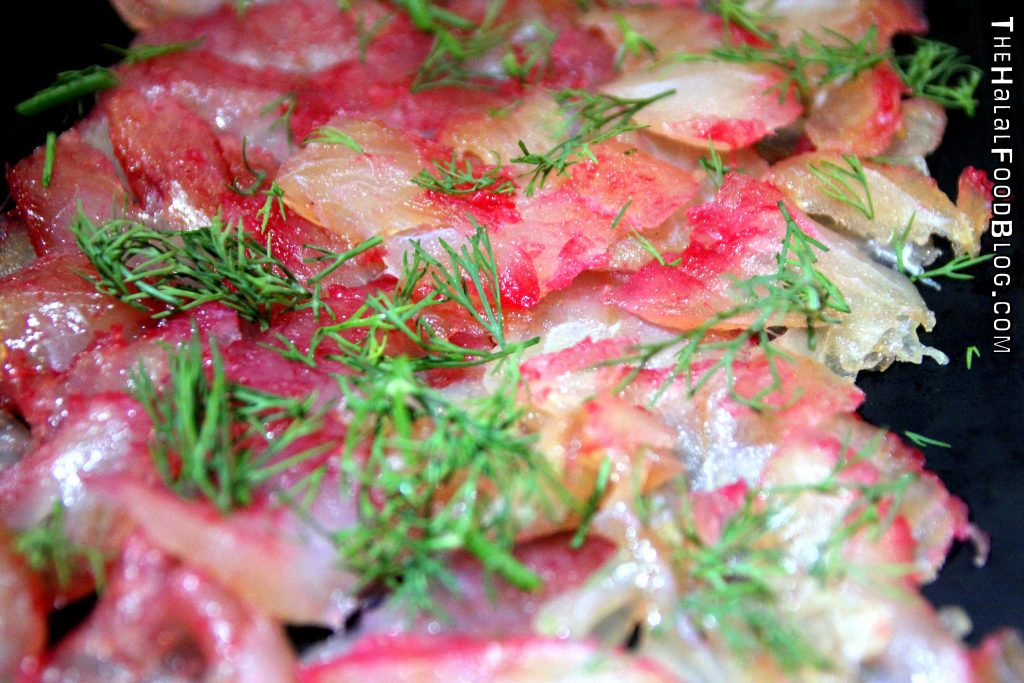 If you're looking for some proteins to prep for the Long Winter, fret not!
The Dothraki Seafood On Ice has quite a spread of cold seafood on ice including Snow Crab claws, prawns, scallops, crayfish and mussels. Quite an impressive spread. I guess you could say that it's… SAVAGE! (geddit geddit)
I'm a big fan of smoked meats and there were plenty to savour. Honey Baked Turkey Ham, Roasted Balinese Turkey Betutu, Smoked Salmon and Tuna Tataki adorn the carving station. But the most interesting dish was the Cured Char Siew Grouper! I'm a big fan of smoked meats (including fish) and found this very agreeable. The texture was quite interesting, almost jelly-like but an interesting flavour. Must try!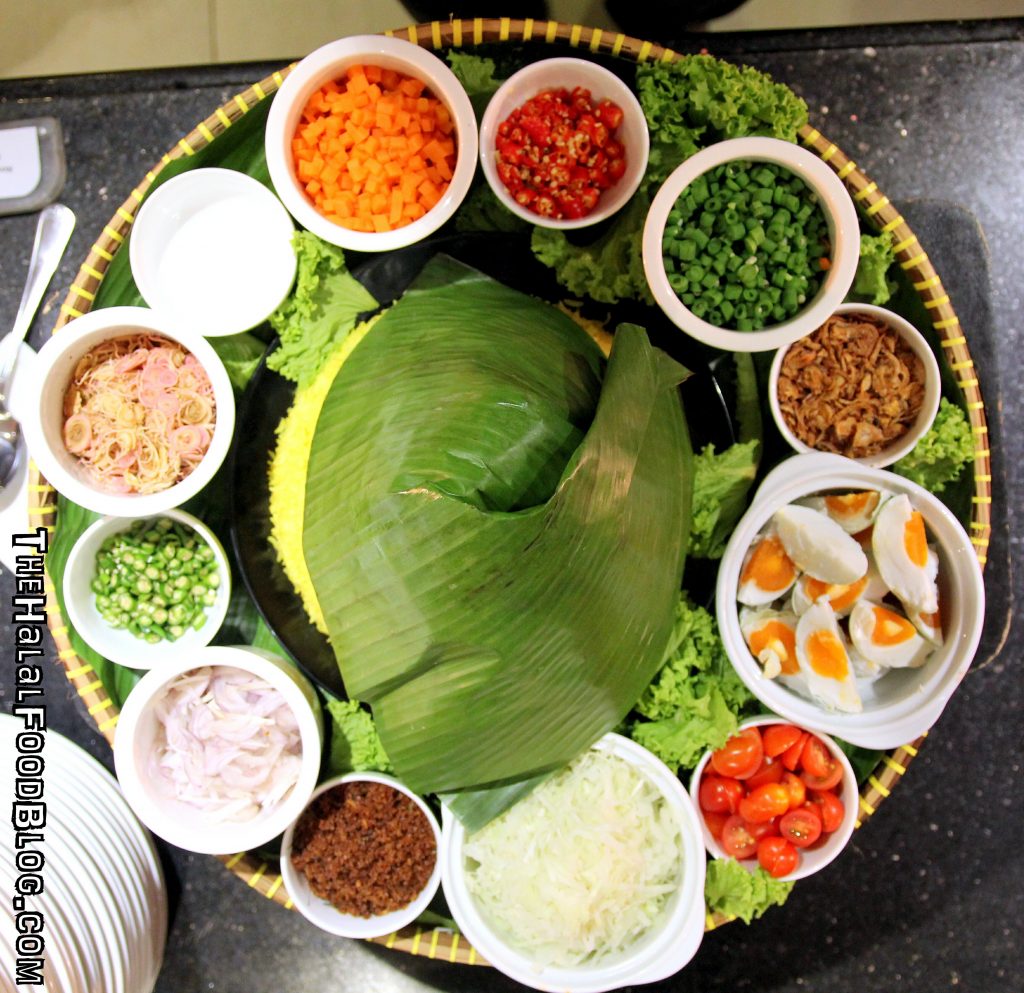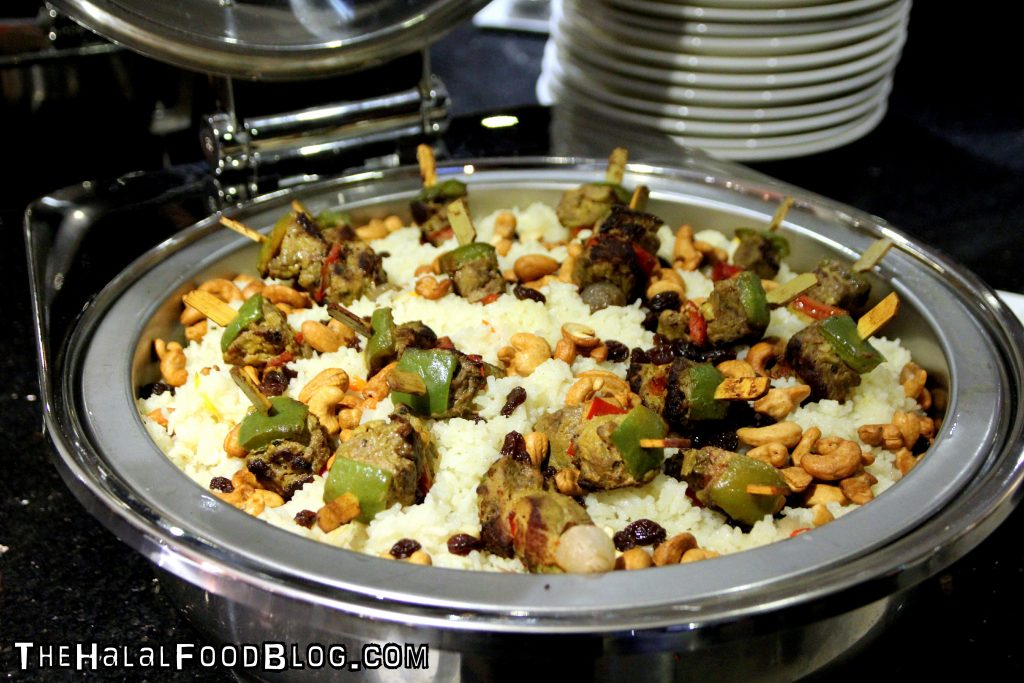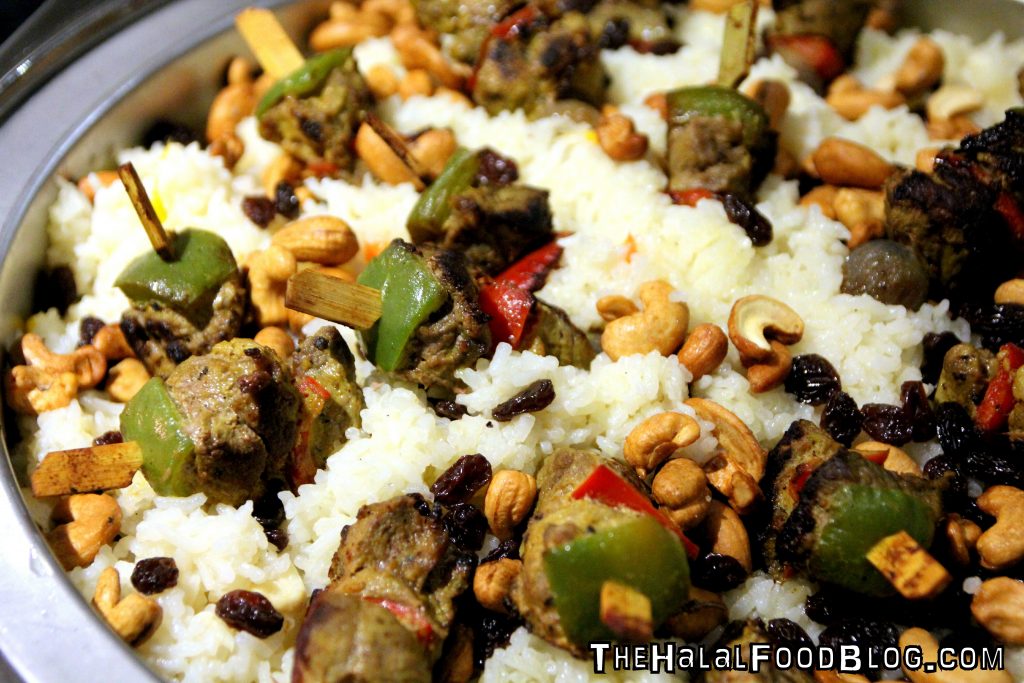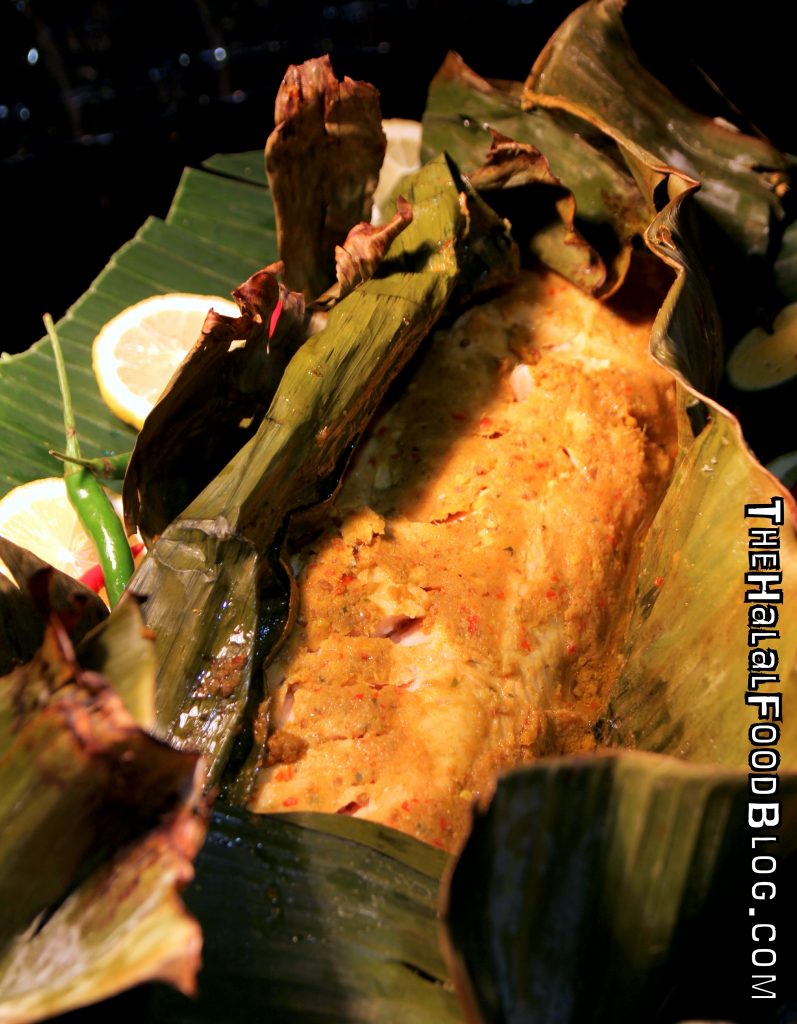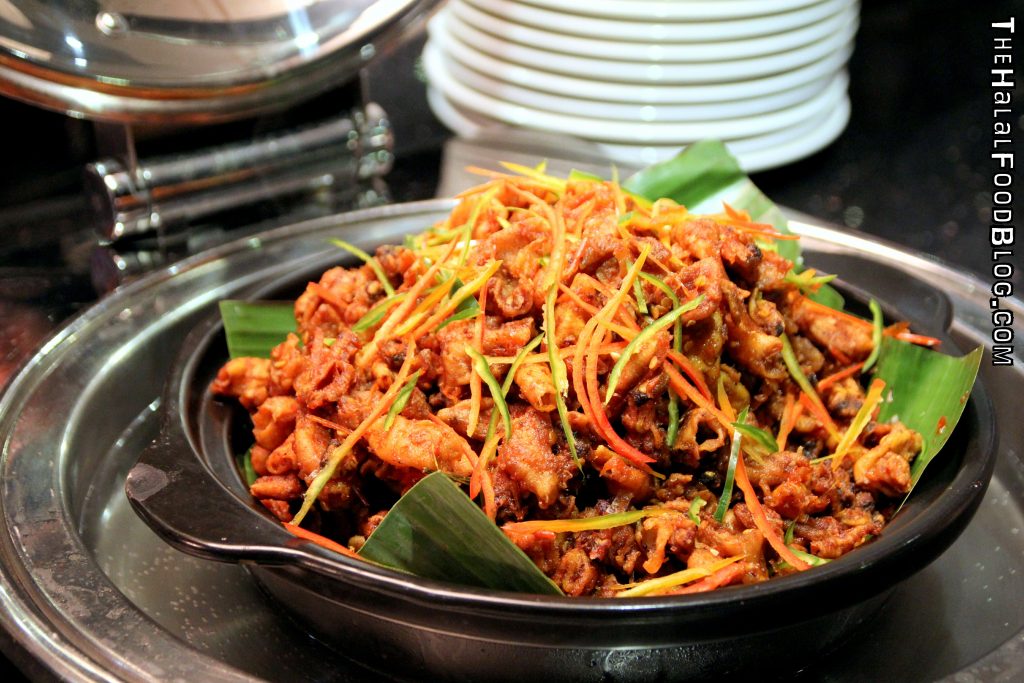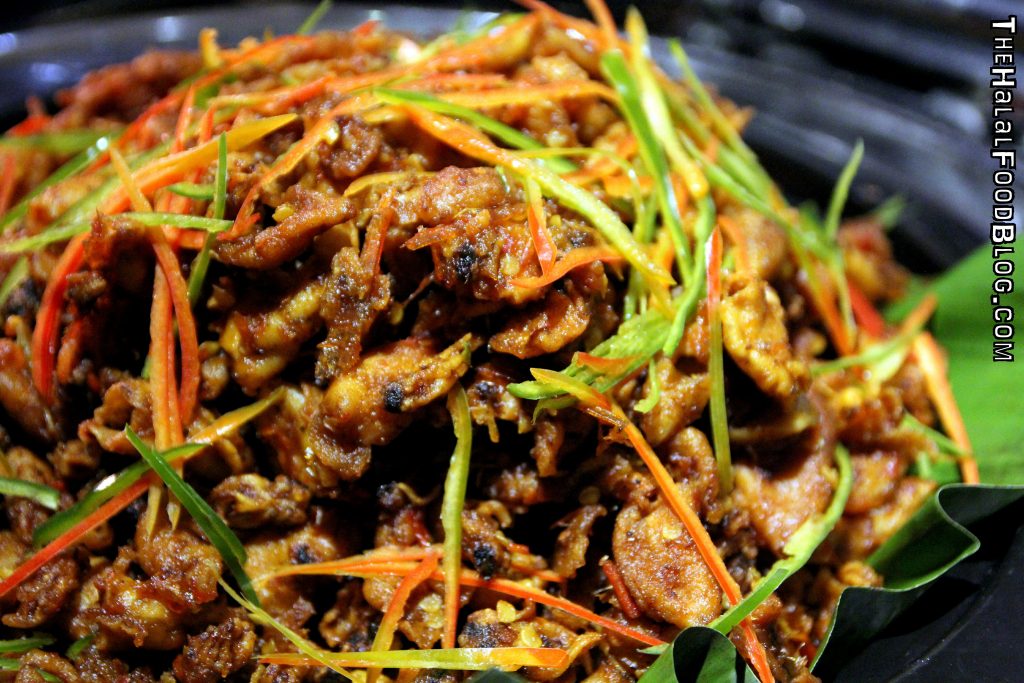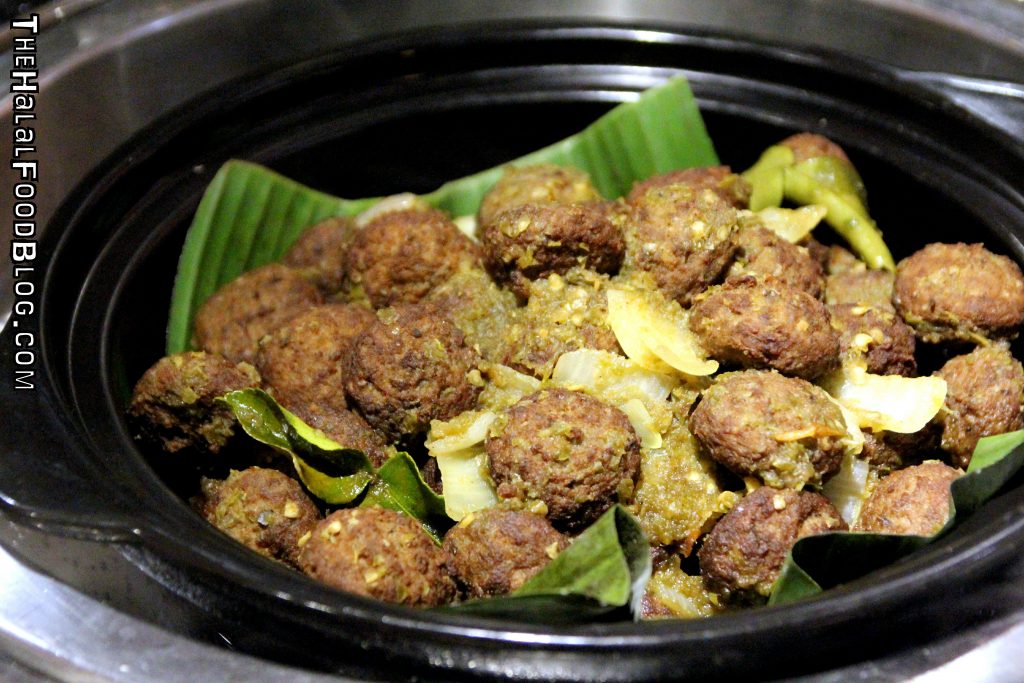 Nasi Tumping is a traditional Indonesian favourite for special occasions and this is definitely a reason to celebrate. I enjoyed that more than the Pulao Rice which turned out to be a bit mushy for me but those Lamb Shish Kebab were tasty!
You don't have to tell me twice to try the Baby Squid in Hot & Sweet Soy Dressing because I LOVE BABY SQUID! Crispy, spicy and sedap. I think I took extra servings of this one 😛
You should also try the Beef Balls in Fiery Sambal Bojak which was kinda like a Sambal Ijo now that I think about it.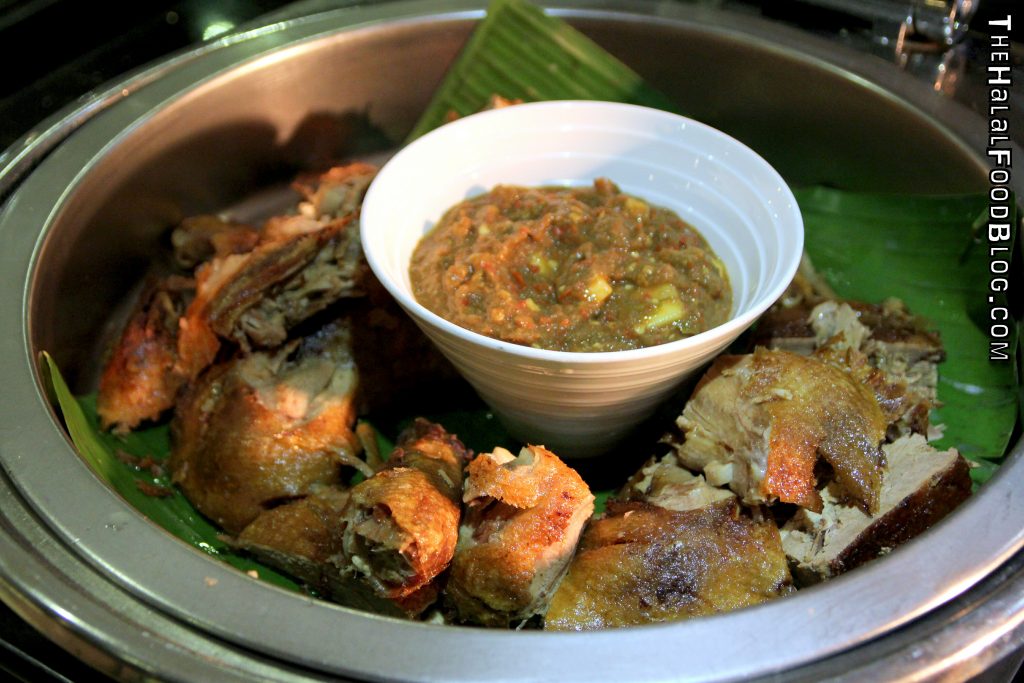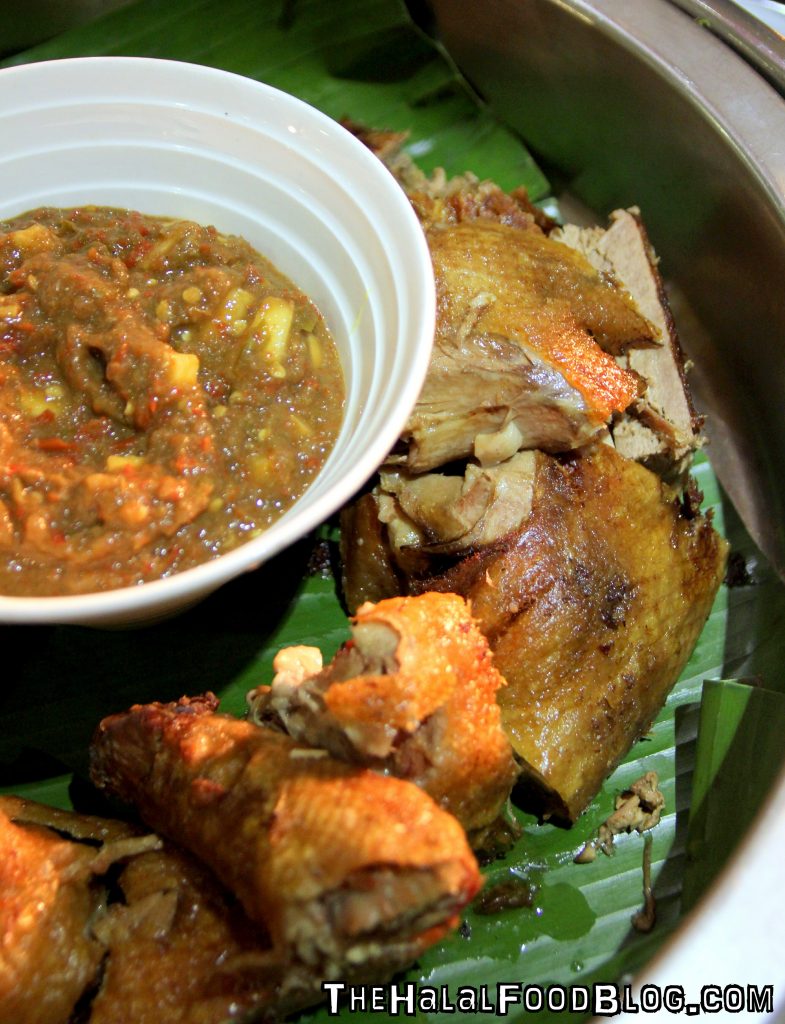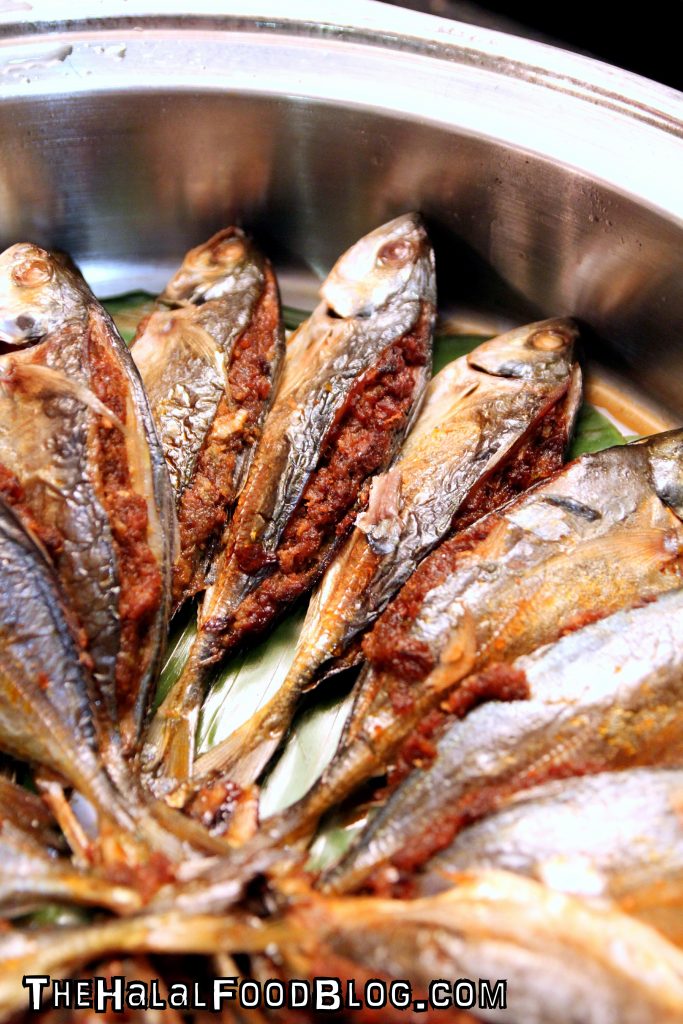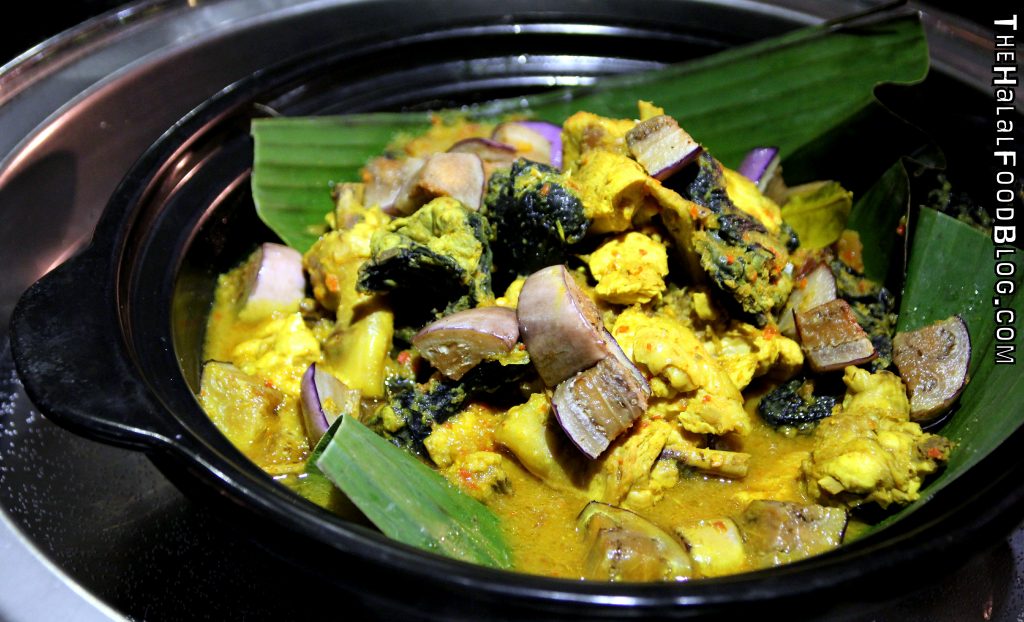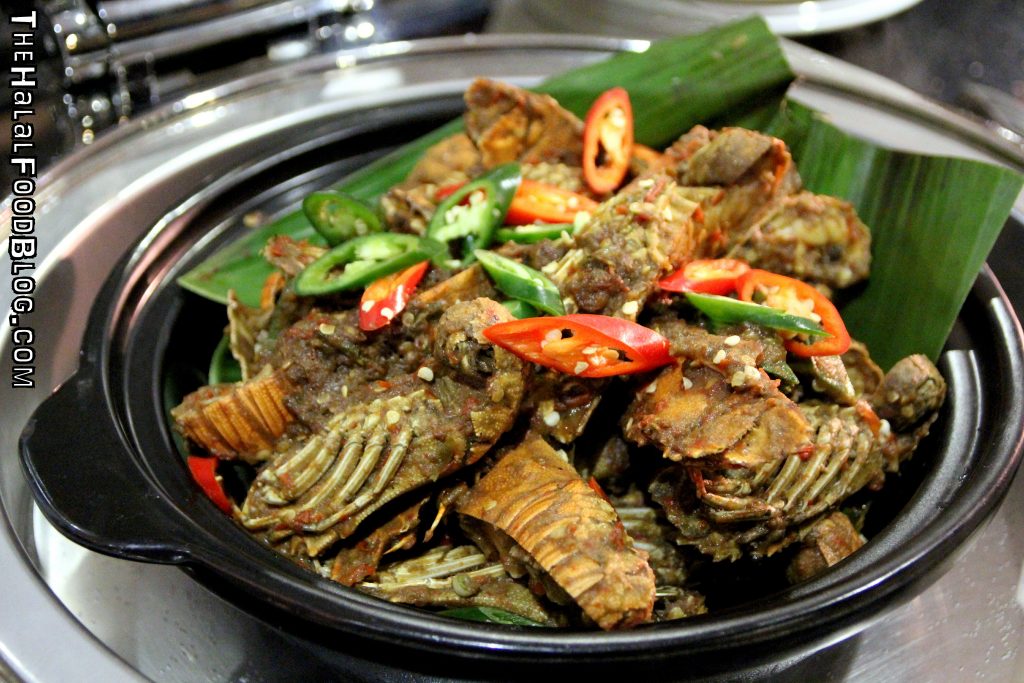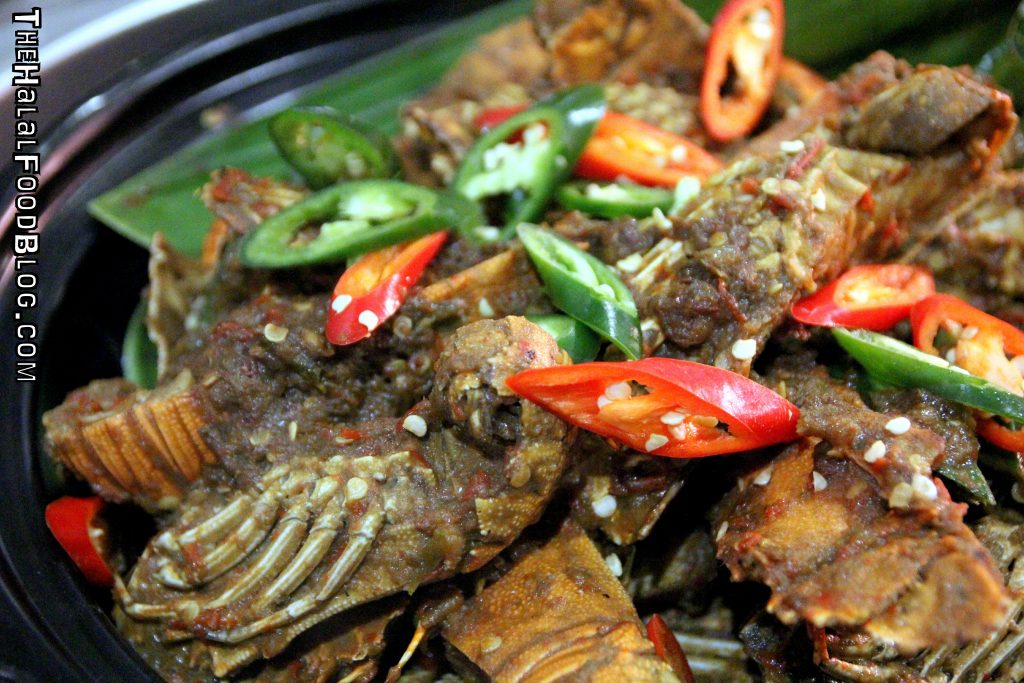 The Bebek Goreng is soooooo good! Enjoy it with that Sambal Mangga for maximum effect.
Now that I look back, I notice that there are plenty of spicy dishes which is synonymous with Indonesian cuisine. Bold flavours and plenty of heat but just enough to make it shiok and not burn your mouth off LOL
Well, the next section is definitely special – a LIVE BBQ that's available for dinner!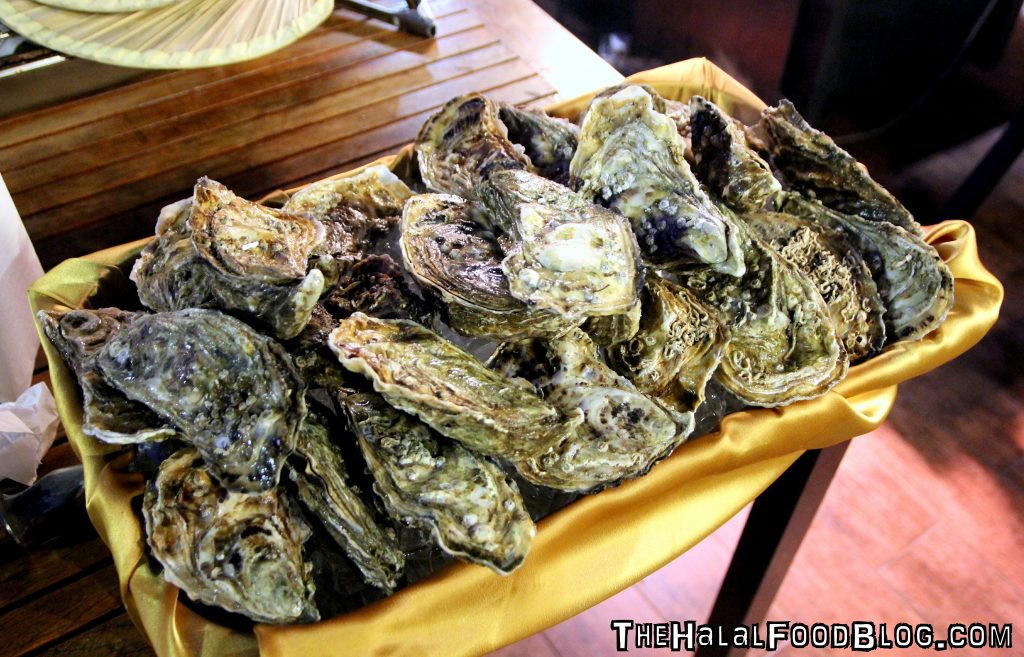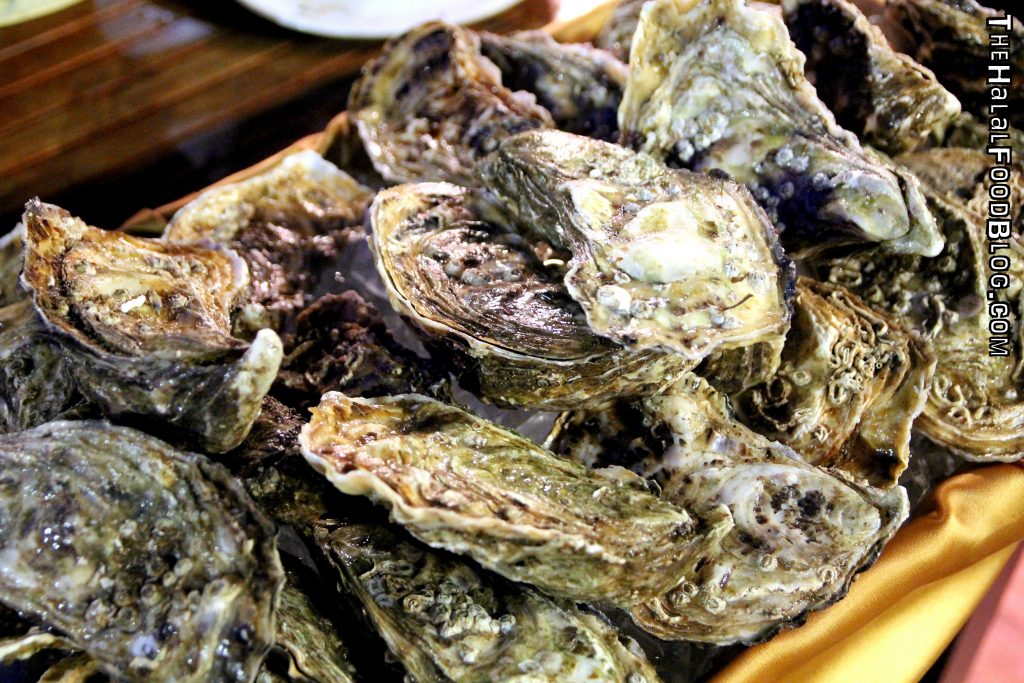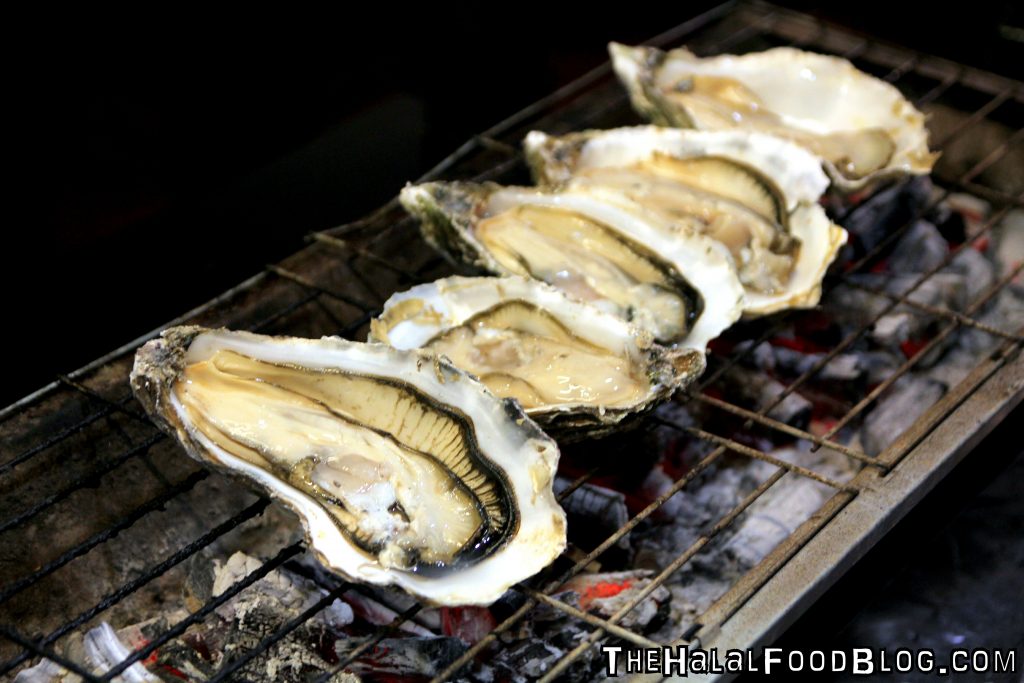 DRACARYS!! Drogon's Fire Oysters means you get to enjoy freshly-shucked oysters that are left to 'burn' on the grill and cook in their own tasty flavours. No seasoning (you can add some later!) means you enjoy fresh flavours and hot off the grill too!
We'll tell you more about the special sauces later but Oysters are not the only thing being thrown on the grill!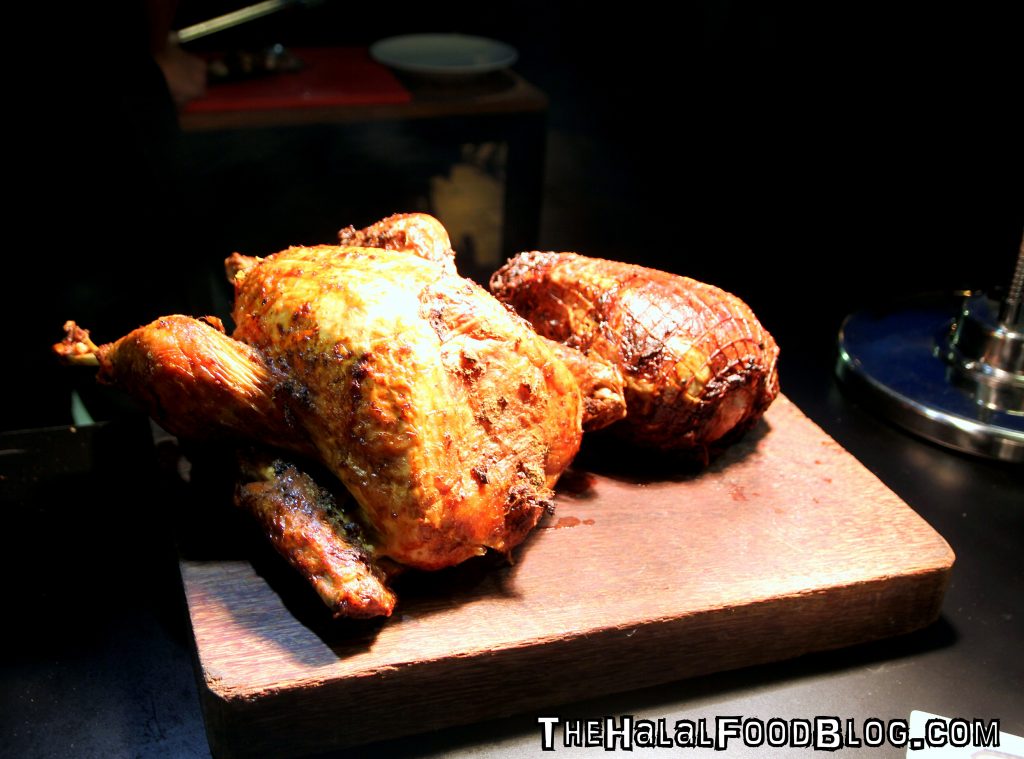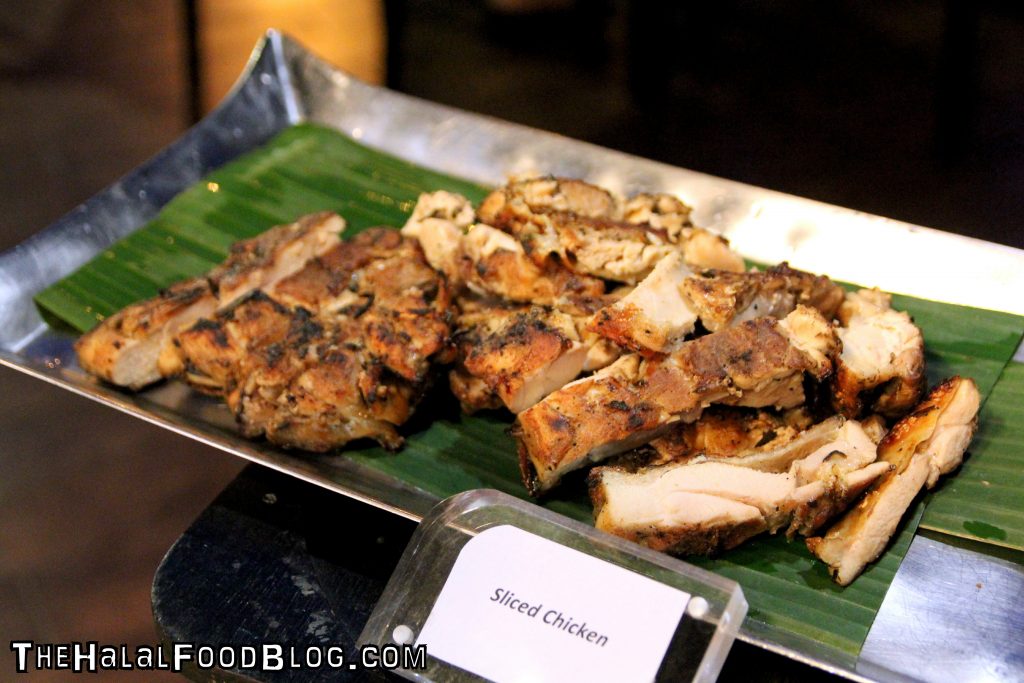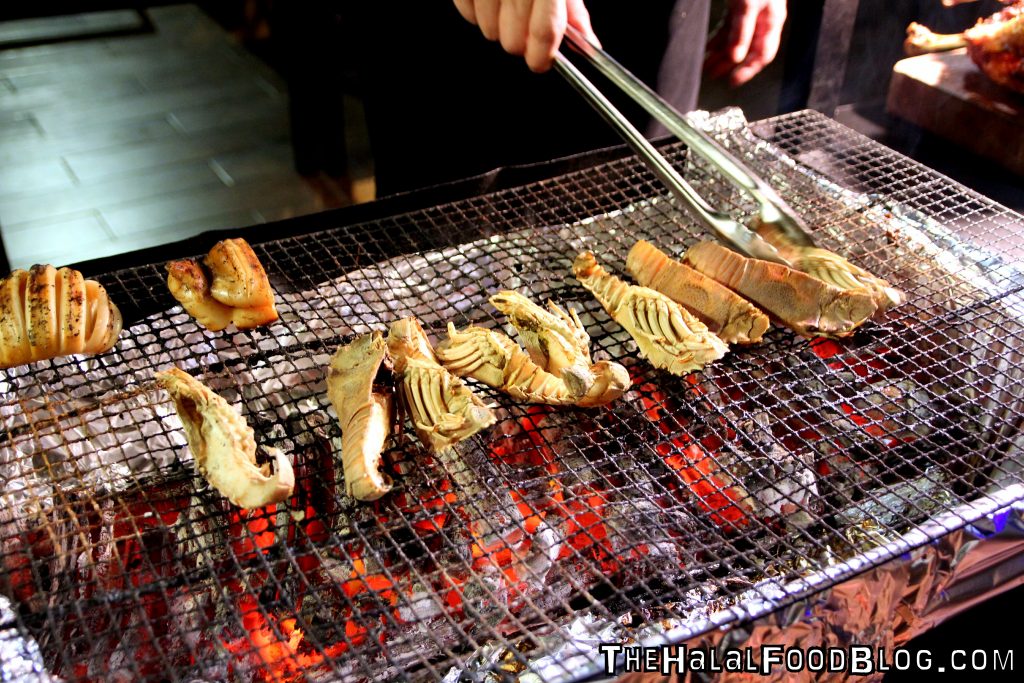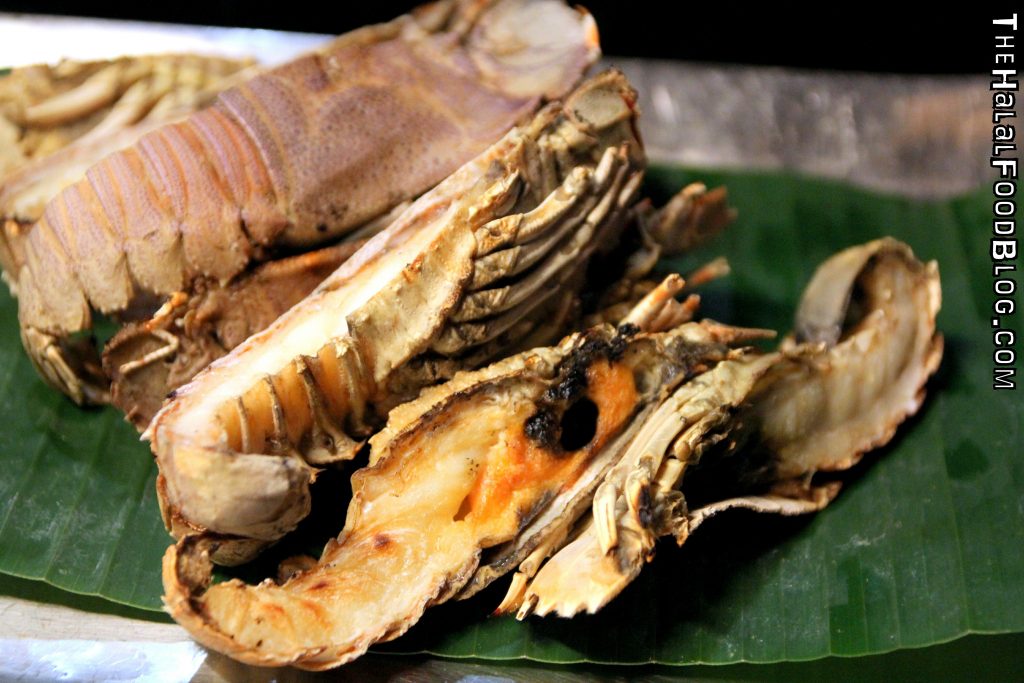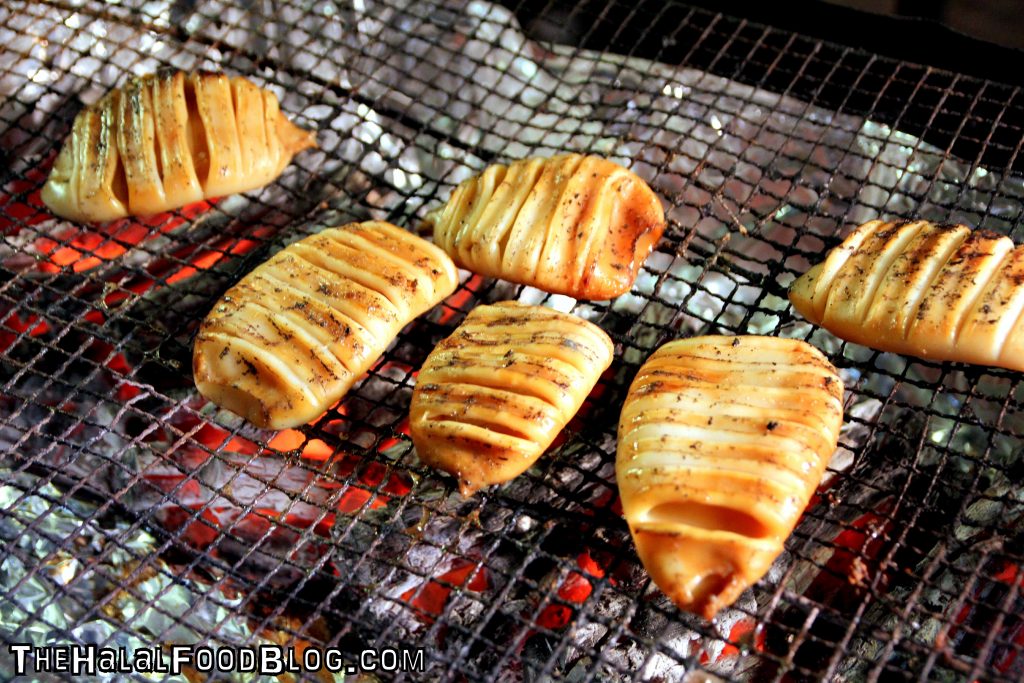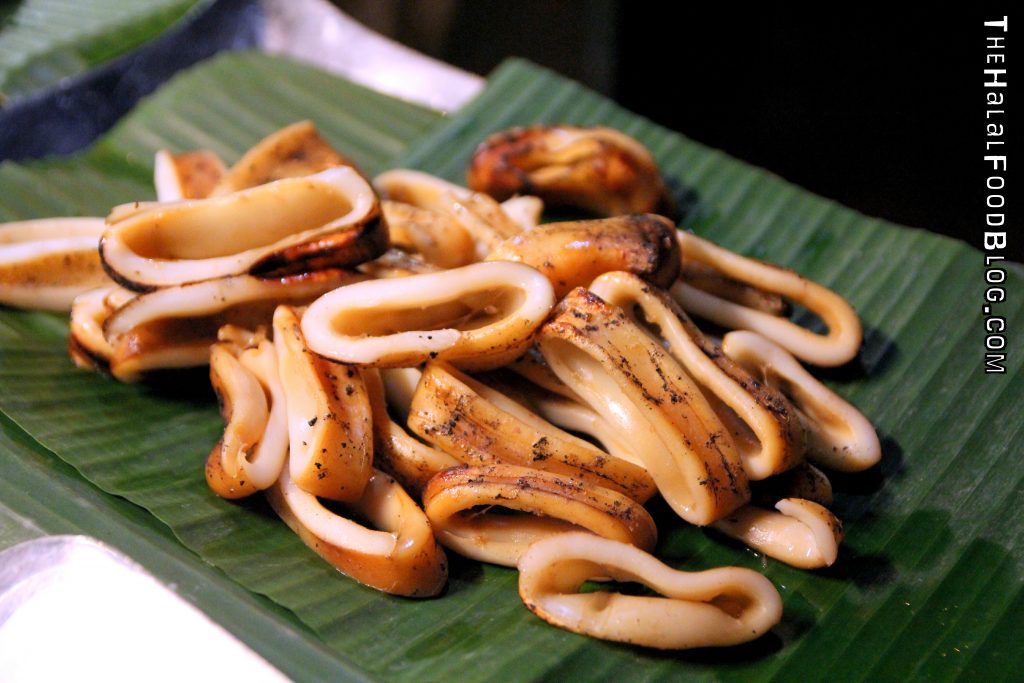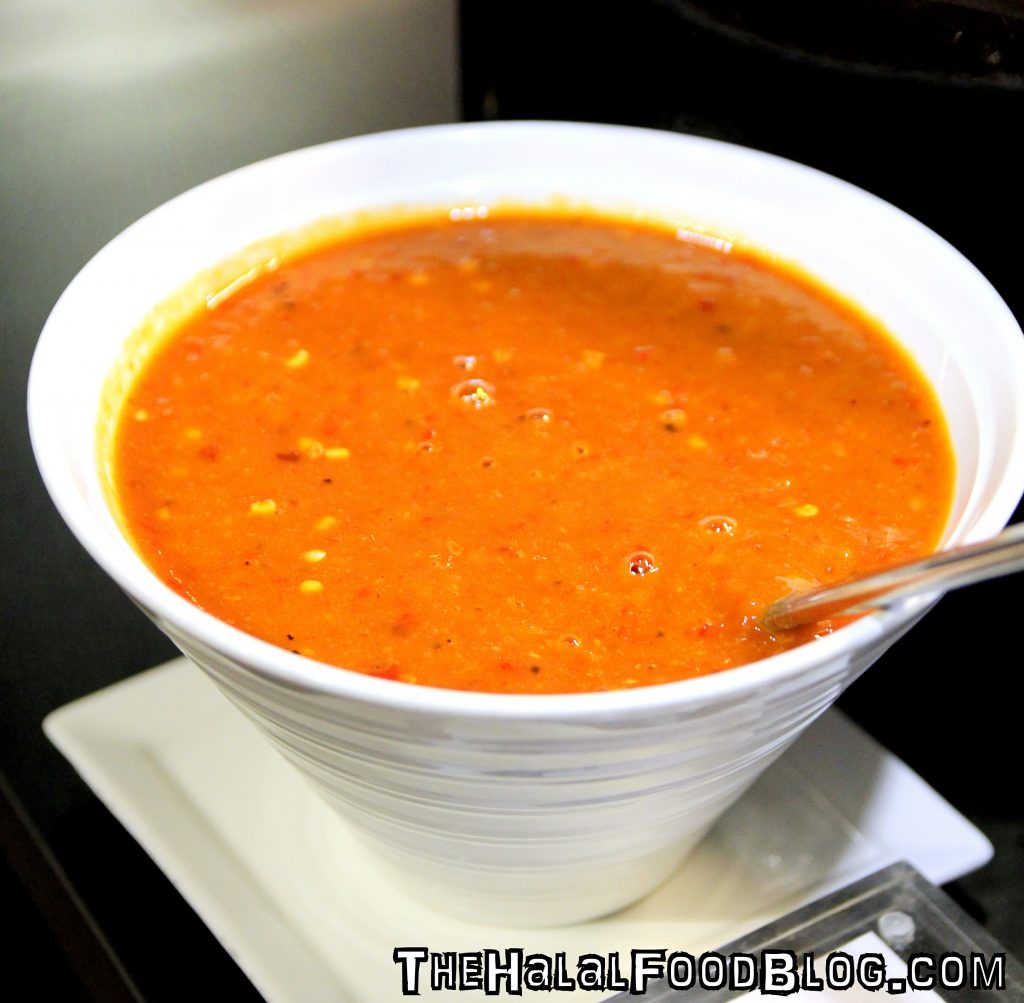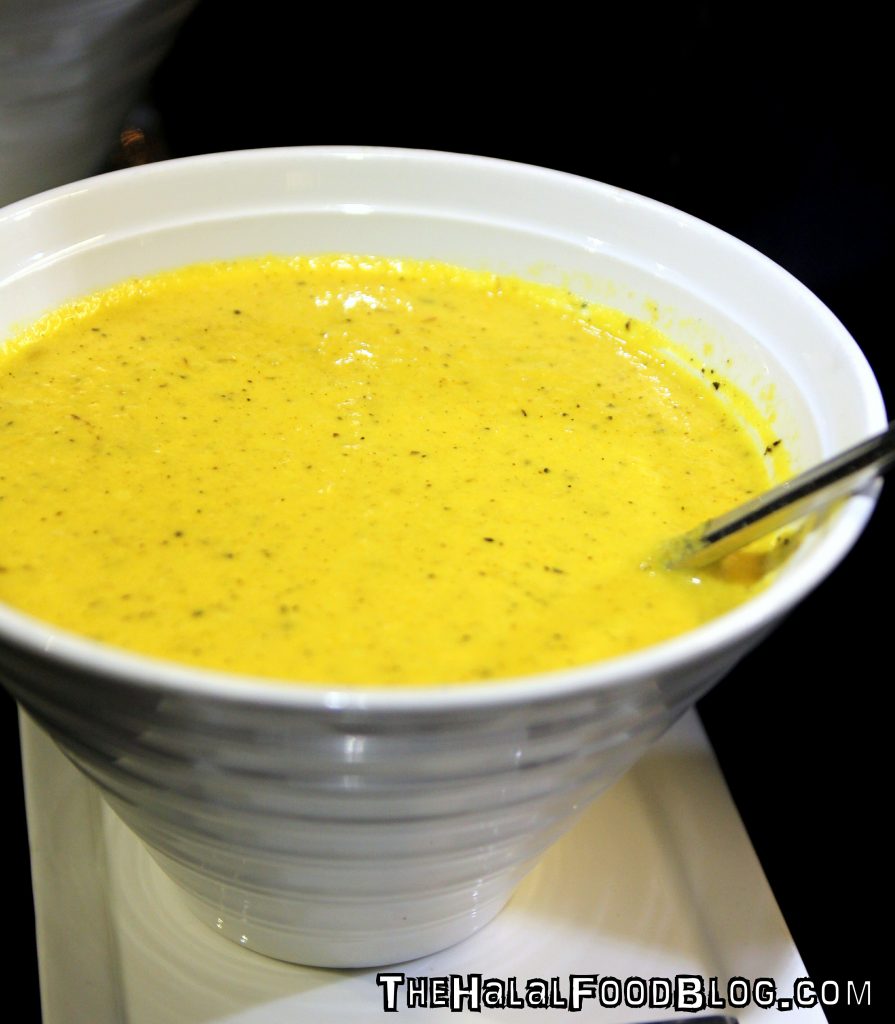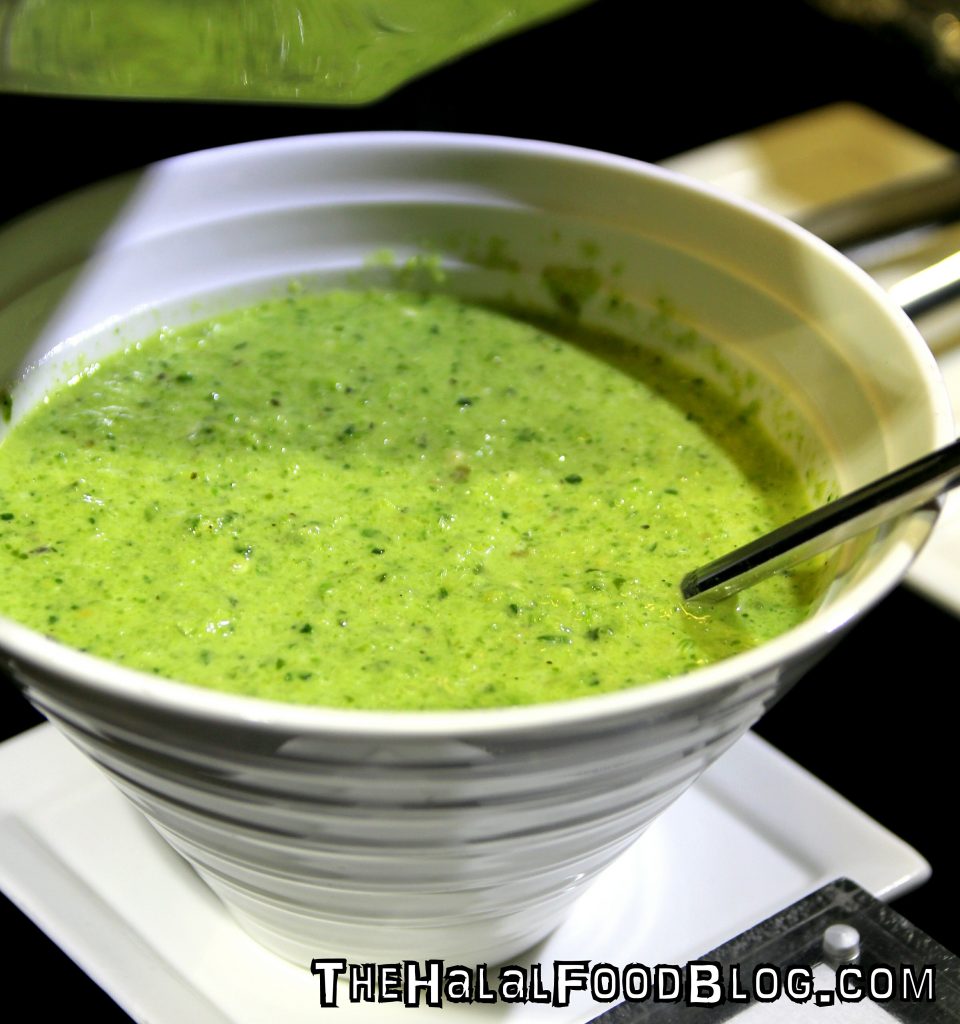 Plenty more to enjoy from the LIVE BBQ as you can see! A wide array of seafood and meats that are freshly grilled for maximum sedap-ness. They've even got a whole Roasted Balinese Turkey Betutu, Roasted Leg of Lamb Tikka with Minta Raita and Marinated Turkey Breast!
After all, Christmas Winter is coming right? 😛
And don't forget to try the sauces too. Chili Padi, Habanero and Jalapeno sauces all lined up for those of you who are daring. They say that these sauces are what Drogon chugs in order to achieve his fiery breath 😀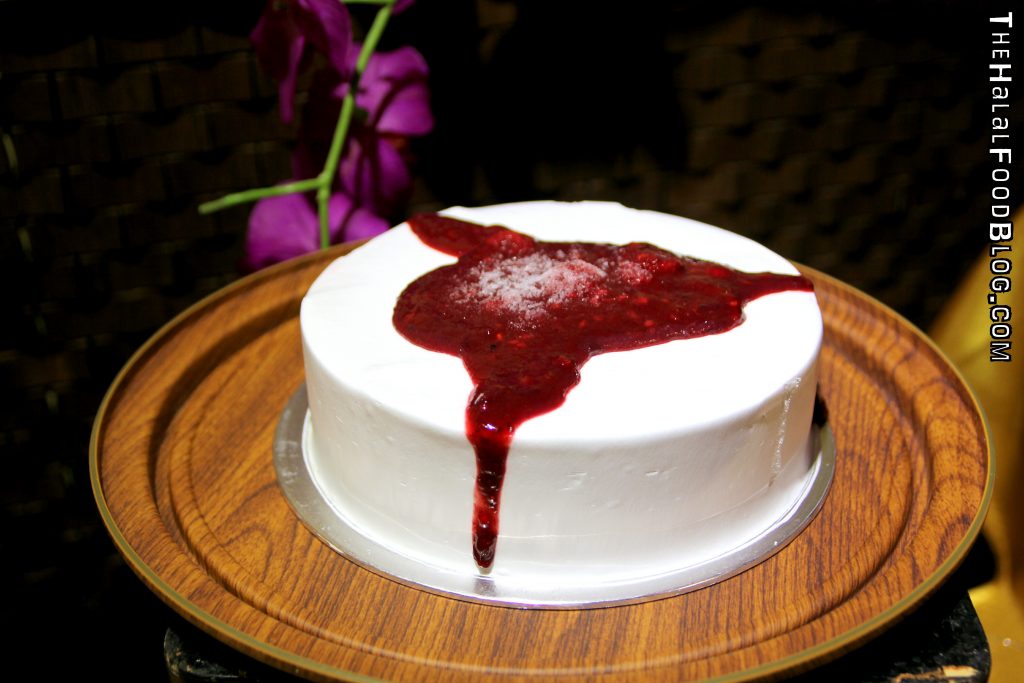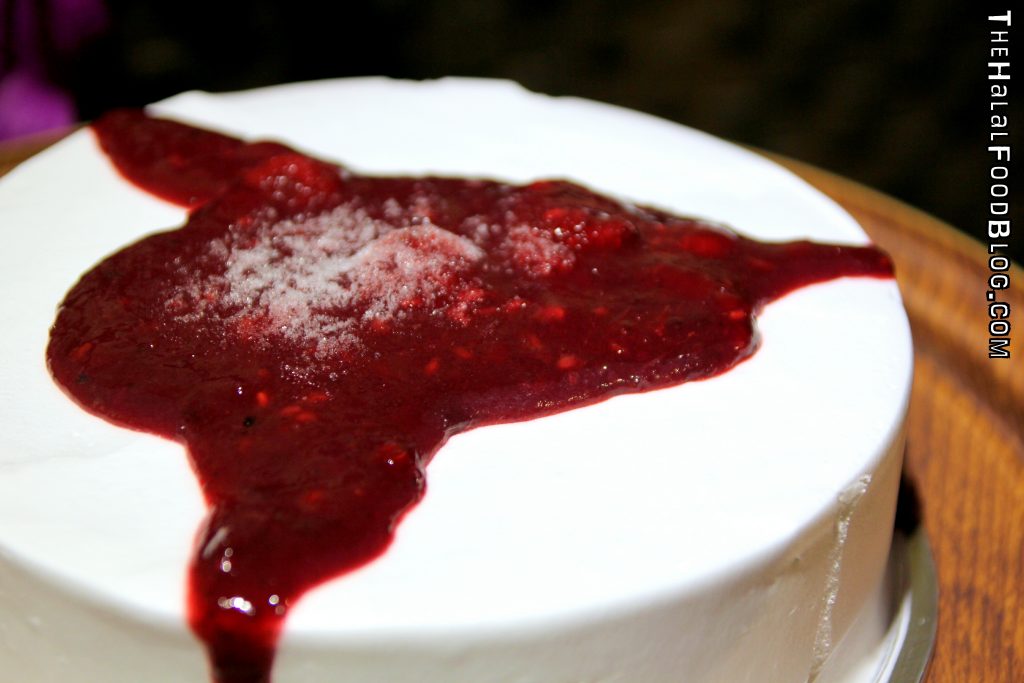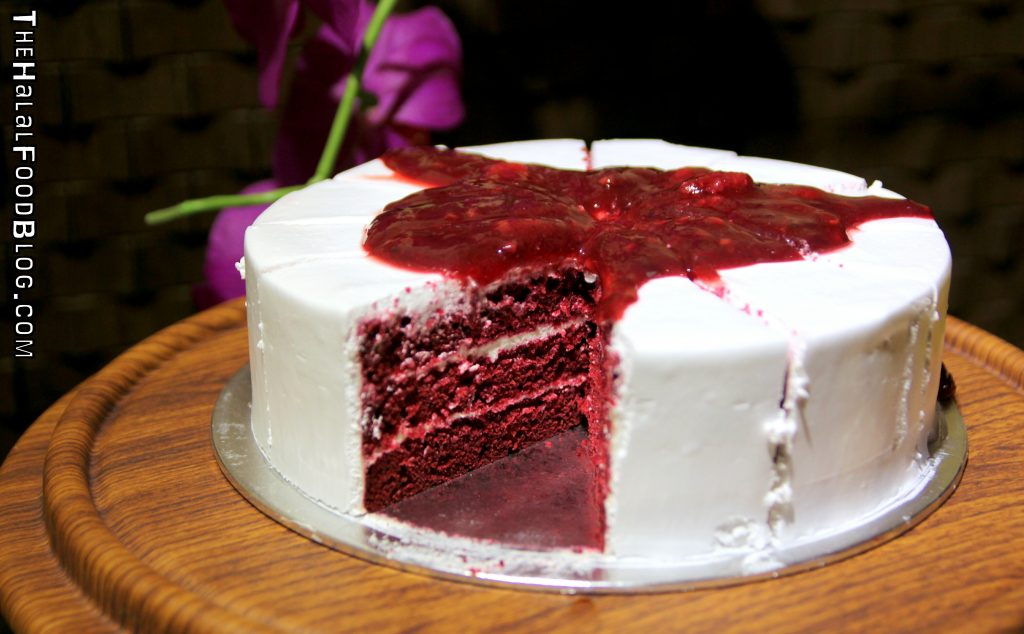 A meal is never complete without dessert and in keeping with the GoT theme, the Red Wedding Cake brings us a sweeter experience than poor Robb Stark and gang LOL (I'm so bad sia)
Red Velvet cake with cream and some berries compote for good measure. This dessert is definitely a.. killer 😛
And I know it sounds wicked of me but as I stabbed my fork into the cake as I was eating it, I whispered "The Lannisters send their regards" #TrueStory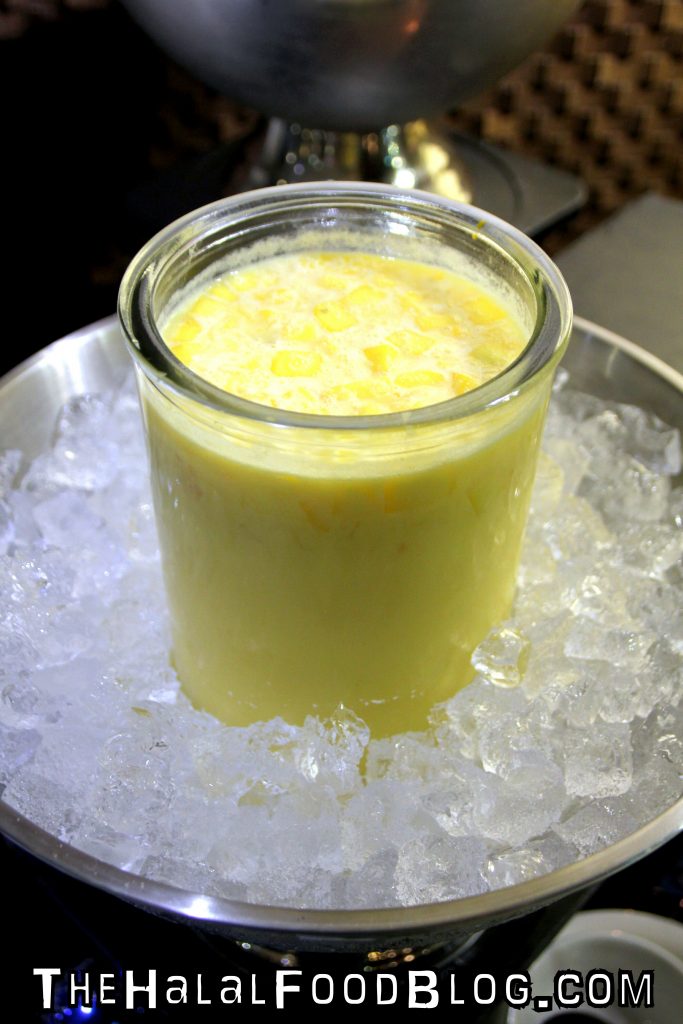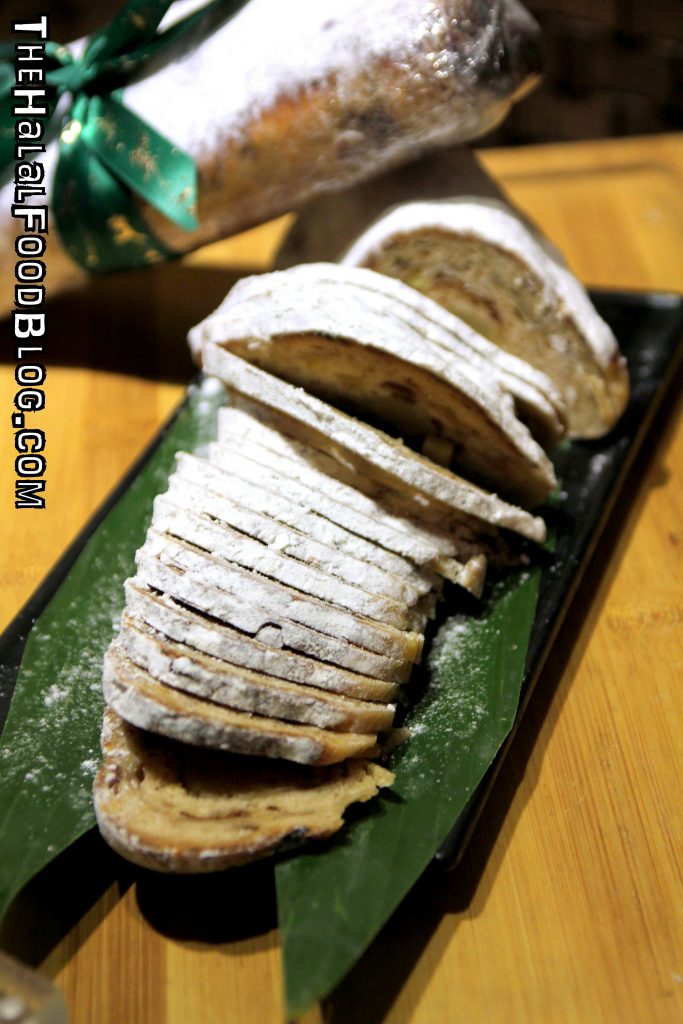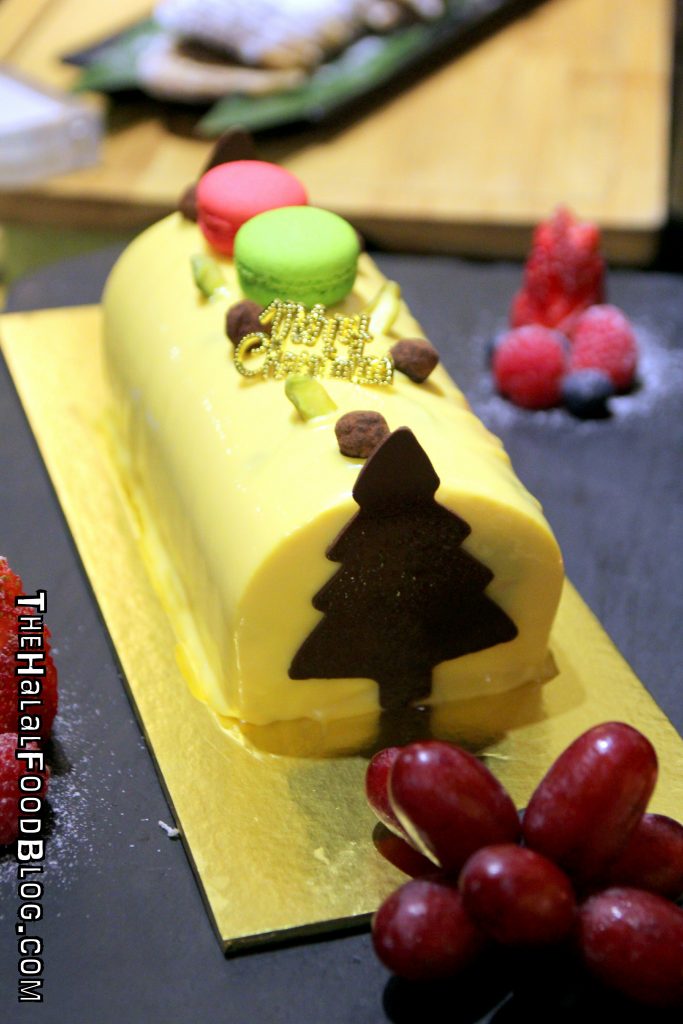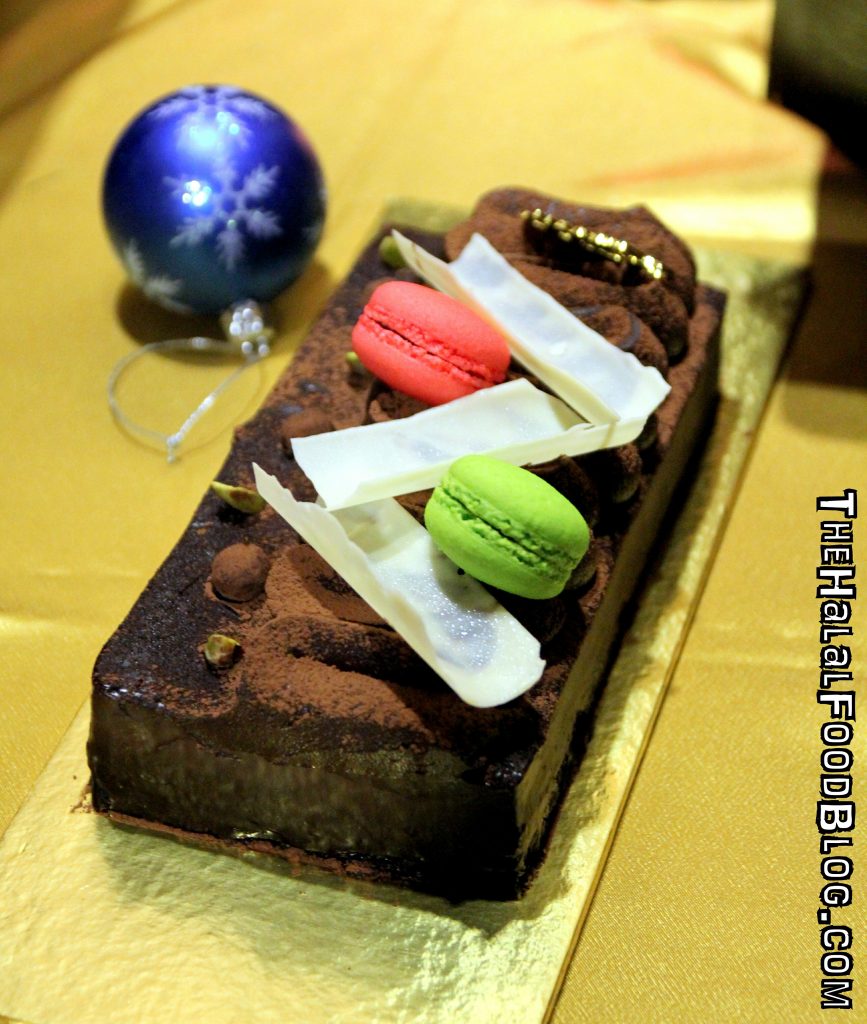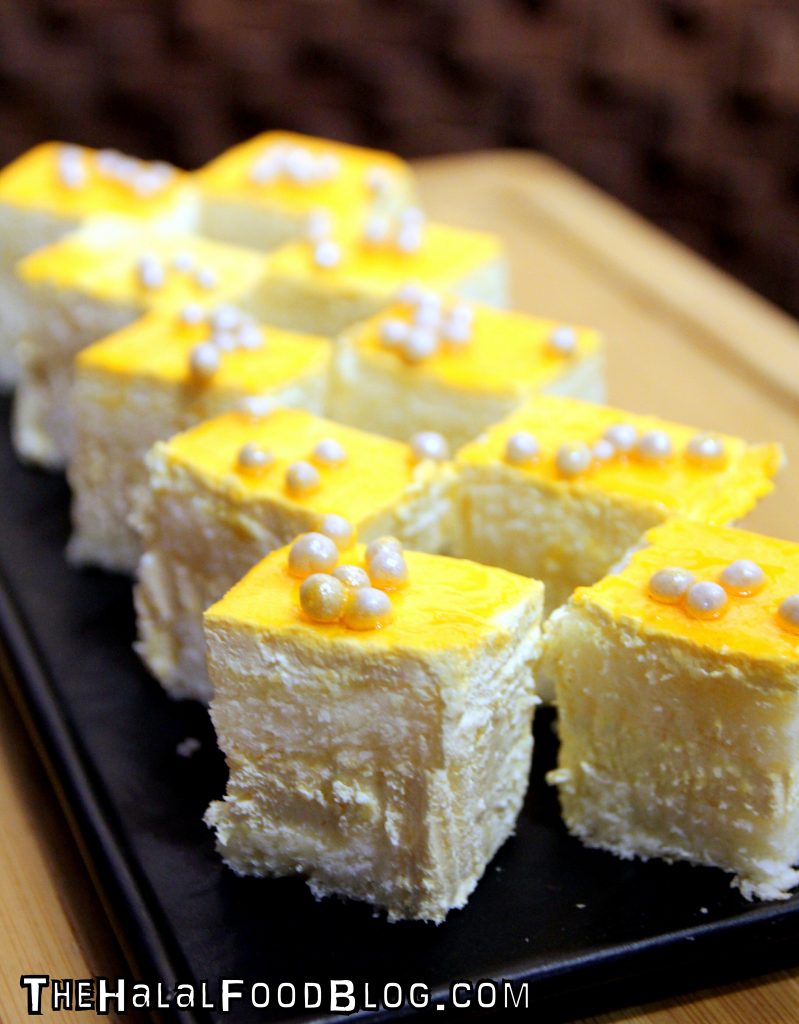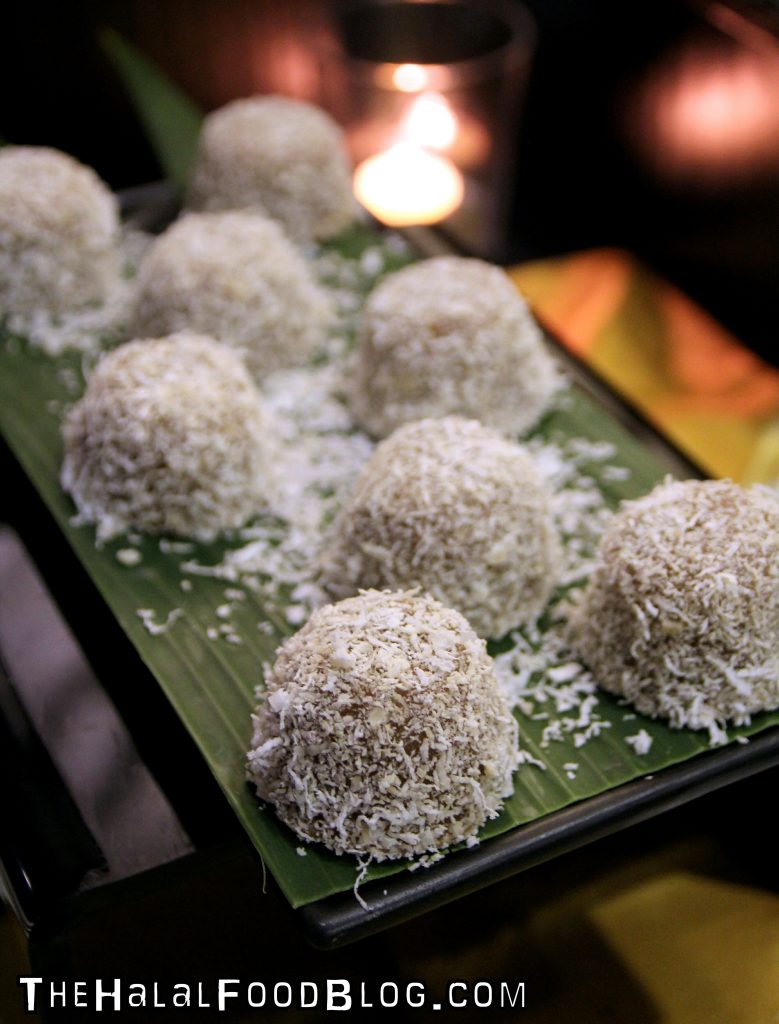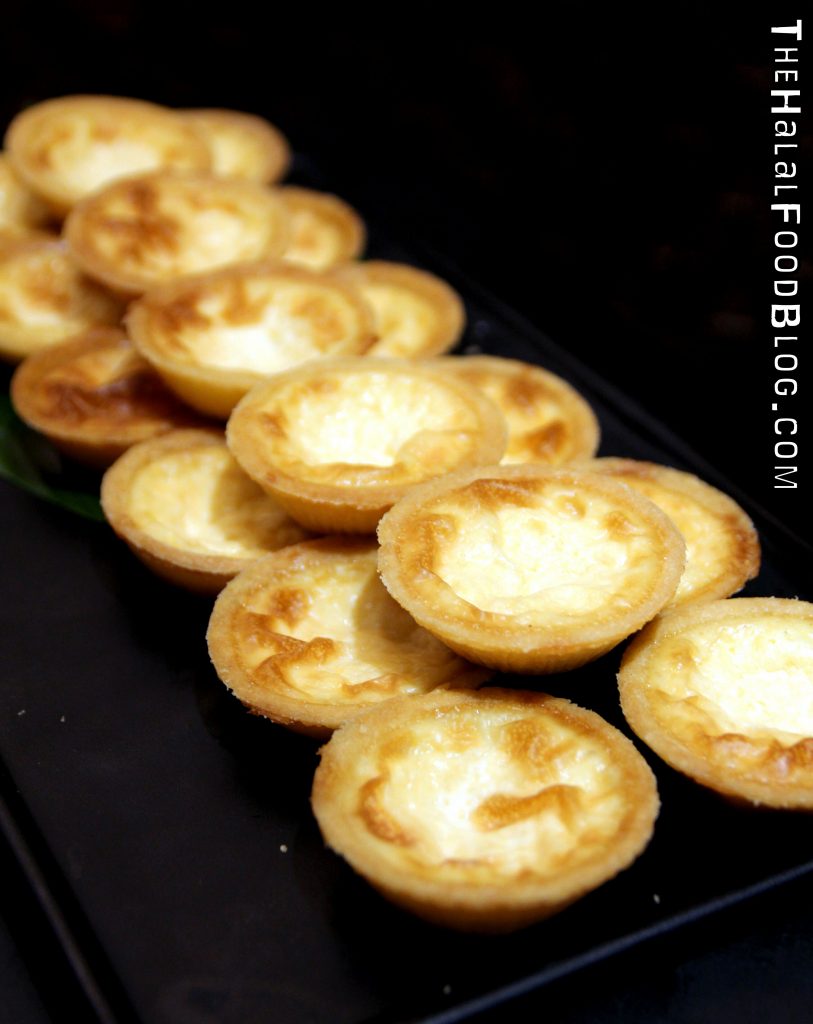 All these delectable desserts are part of Sansa & Arya's Stolen Fruit & Dessert House and there are probably more than you can stuff into you so you're definitely spoiled for choice LOL
Besides the assortment of cakes and tarts, the classic Stollen has 'stolen' my heart (geddit geddit) 😛 I didn't quite enjoy the Chilled Mango Pomelo Sago (a bit too diluted) but try the log cakes! Sedap!
The Pisang Bali was.. interesting to say the least. It's a traditional Balinese dessert that's basically banana coated in desiccated coconut. A super simple sweet ending to your feast!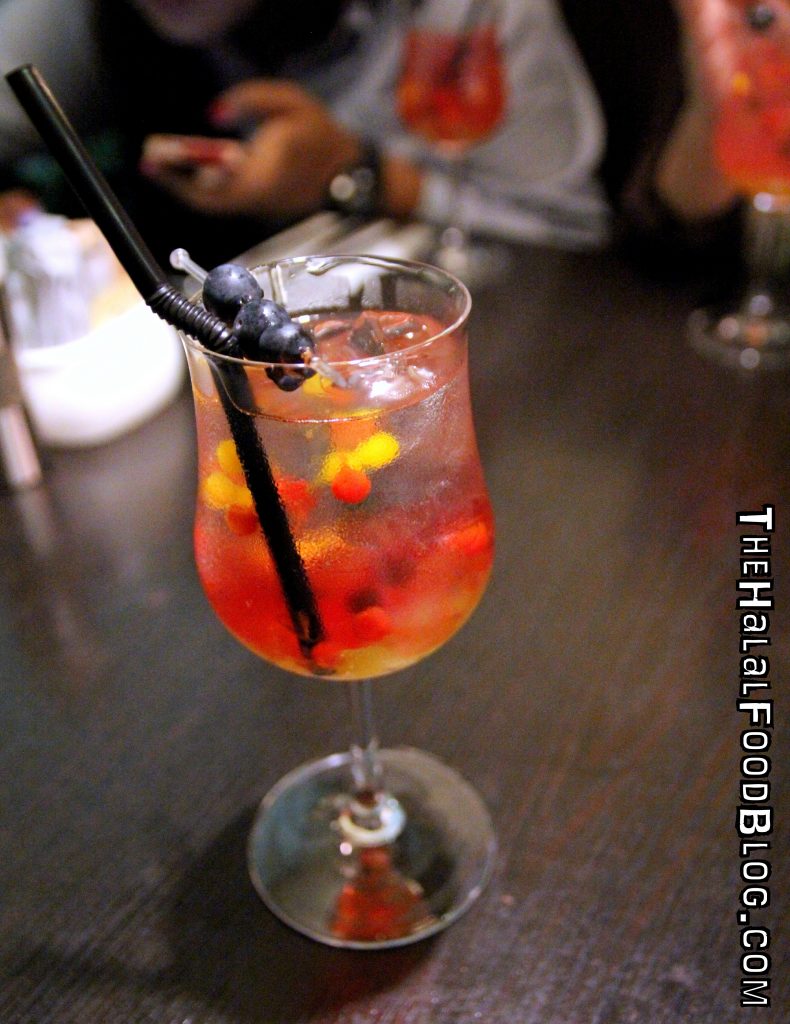 Bran would surely know if I neglected to mention the Three Eyed Raven Cocktail – a mix of Rose and Kiwi syrups in soda and three blueberries make up the three eyes of the raven. Oh! And some IQ jelly balls in there too (because I think the Three Eyed Raven knows a lot right? LOL)
So there you have it everyone! A Feast of Fire & Ice fit for all the warriors and maidens of the Seven Kingdoms!
Okay lah, so it's not like 100% Game of Thrones theme but there are bits and pieces thrown in here and there which I think fans of the show will appreciate. Bottom line is that it's generous buffet spread and a good choice if you're looking for a year-end celebration.
Until we cross paths again, just remember – VALAR MAUMAKAN – all men must eat.
PRO TIP: Go for the dinner because the LIVE BBQ is worth it!
The Feast of Fire & Ice is available on these dates at Rumah Rasa:
Lunch (no BBQ): 23, 24, 25, 30, 31 Dec 2017, 01 Jan 2018
$58++ (Adult) $28++ (Child)
$65++ (Adult) $35++ (Child) on 24th and 31st December 2017
Dinner with Live BBQ: 22, 23, 24, 29, 30, 31st Dec 2017
$78++ (Adult) $38++ (Child)
$85++ (Adult) $45++ (Child) on 24th and 31st December 2017
If you book before 15th December, you enjoy a special 10% discount! So book early!!
For reservations at Rumah Rasa, please contact +65 6818 6681 or email [email protected] okay!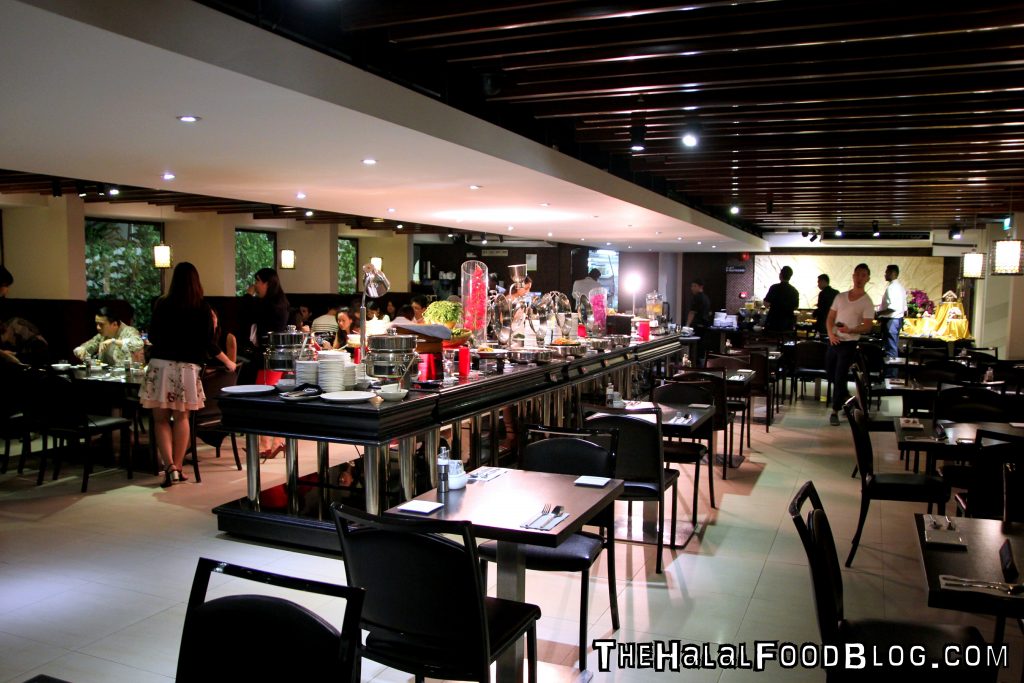 RUMAH RASA
Bay Hotel Singapore, Level 1
50 Telok Blangah Road  S 098828
Tel: +65 6818 6681

www.bayhotelsingapore.com/dining
Facebook: www.facebook.com/rumahrasasingapore
Instagram: www.instagram.com/rumahrasasg
All information (including prices, availability of item on menu and Halal status of establishment) are accurate at the time of posting. All photos used in this site are property of The Halal Food Blog unless stated otherwise.