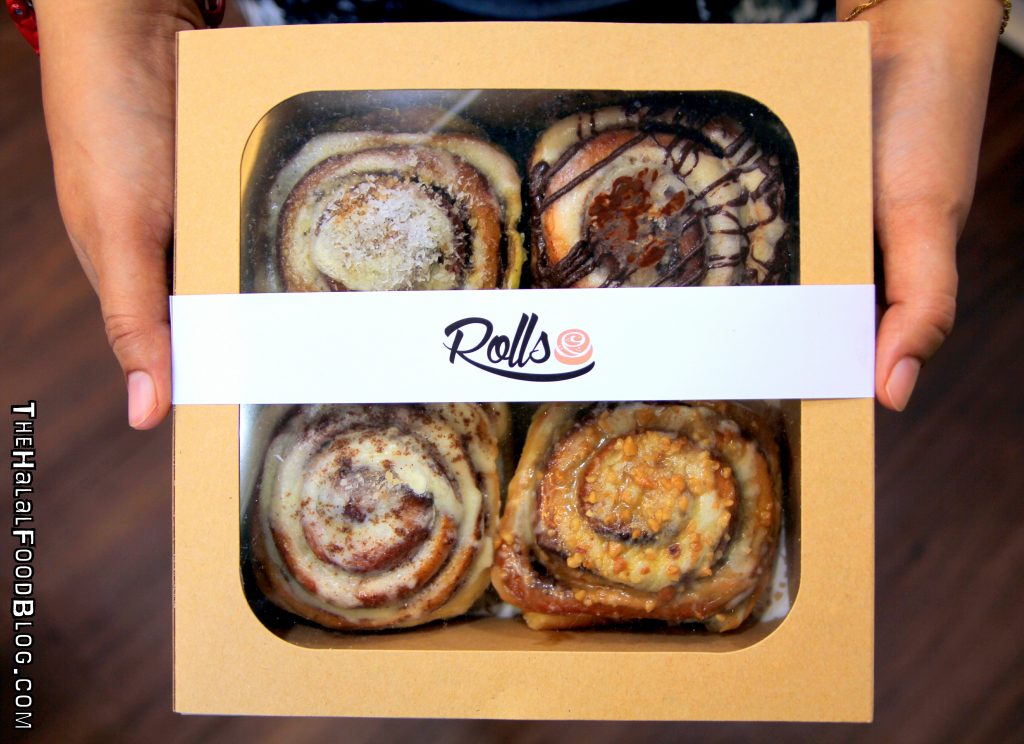 Well here's something you don't see every day. In fact, it kinda sucks that it's so hard to get our hands on some Cinnamon Rolls here in SG! But hey, don't worry – Rolls by Fatcat has got us covered now!
And they're not just stopping at your classic Cinnamon Roll!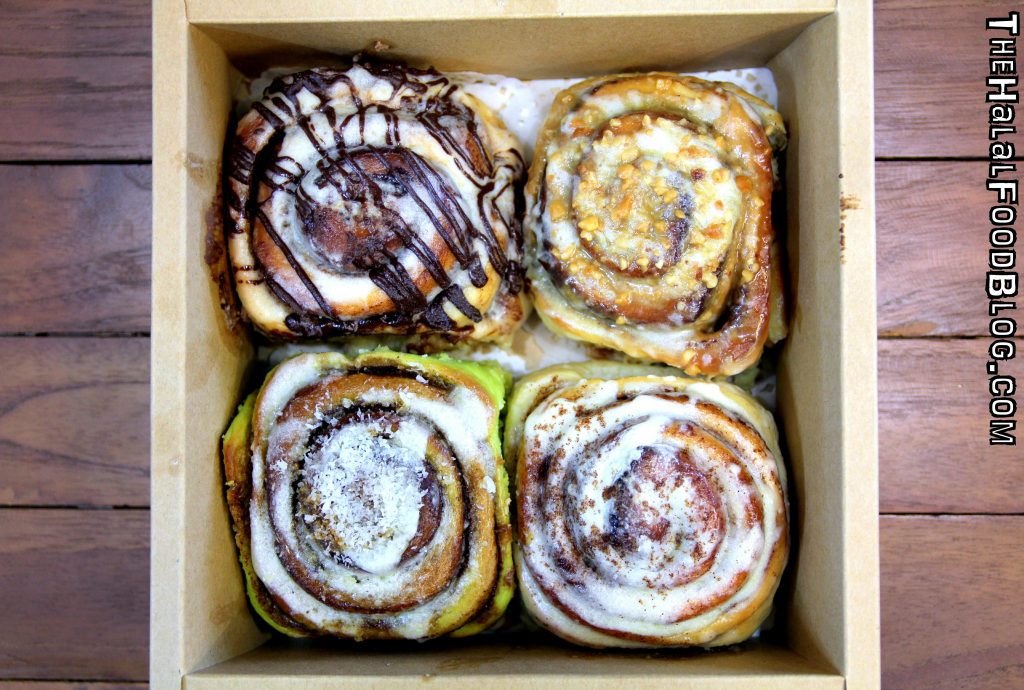 Errrrrmaghd it looks soooo good right! In fact, this is one of those times that I wish you could smell these through your screen LOL trust me – your mouths would be watering!
So how can something as awesome as Cinnamon Rolls be so difficult to get our hands on right here in SG right? I mean, I'm pretty sure there are non-Halal ones abound but there is a severe lack of Halal options for this specialty bake. And that's where Rolls by Fatcat fills the void.
So they have been baking for about 6 years but have only recently decided to kick things up a notch and there's definitely no better time than now. After all, with such a tedious process to churn out these gorgeous bakes, it does take quite a bit of work mind you!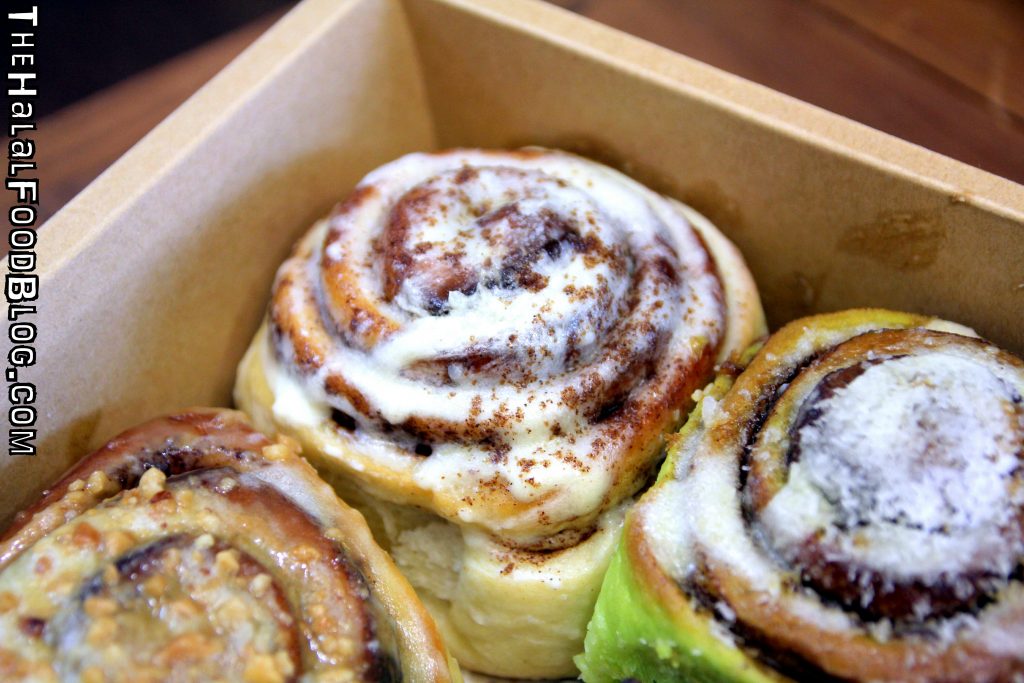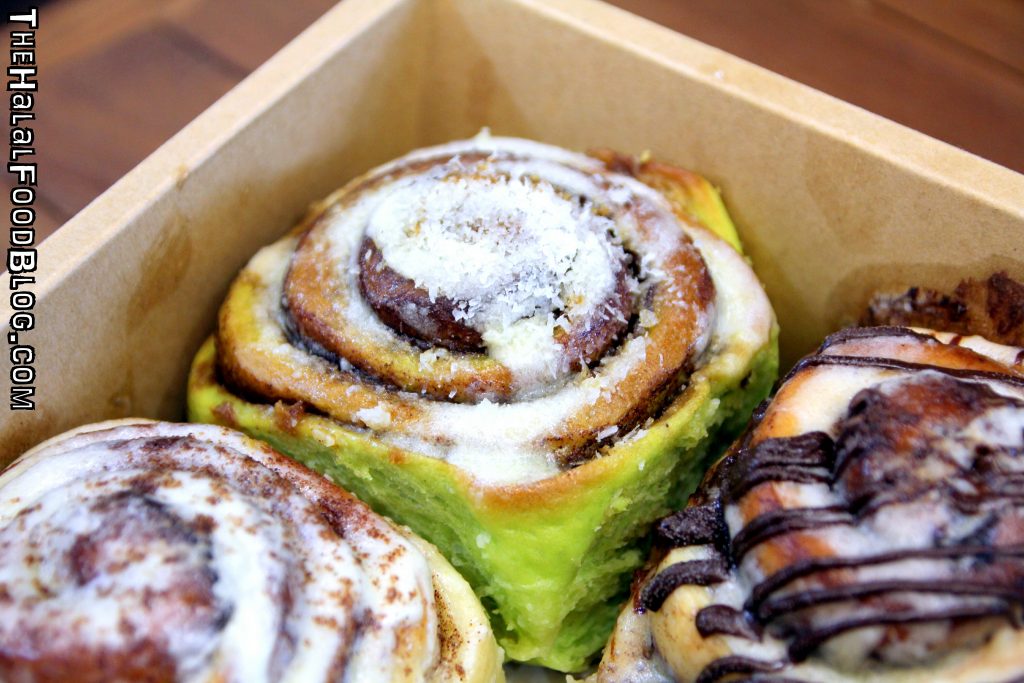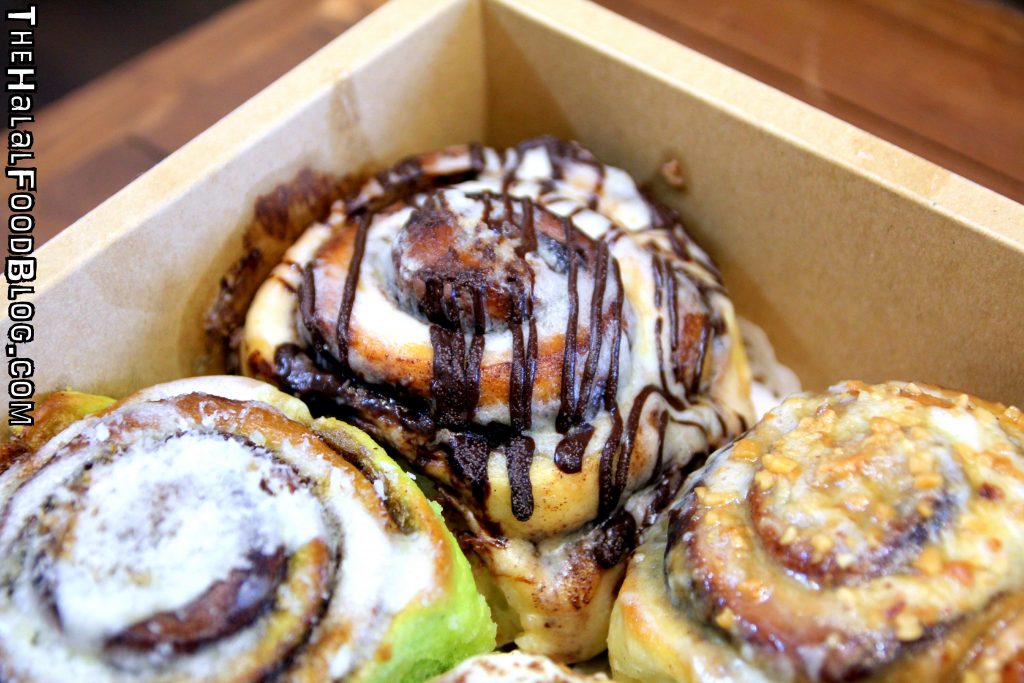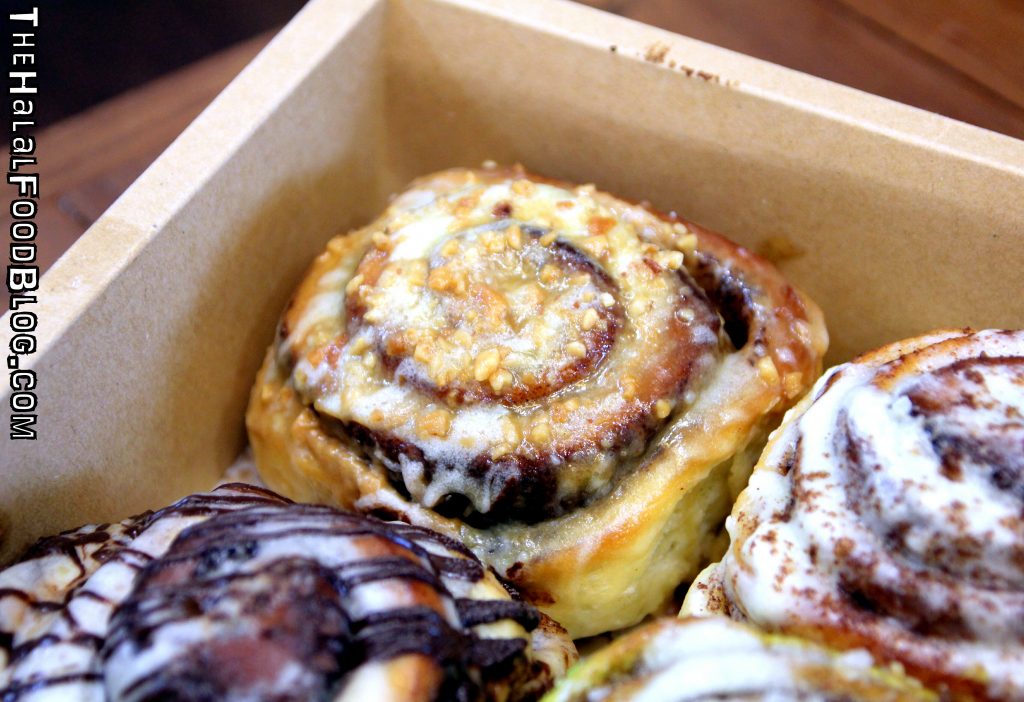 We had the pleasure of sampling 4 of their best awhile back and boy oh boy what a treat it was!
The rolls are freshly baked and you don't have to worry about having them delivered or waiting til you get home to enjoy them because just a quick re-heat at home and you're all good to go! In fact, their process for making and baking the rolls is specially designed and perfected for you to re-heat at home! Warm rolls galore!
The also use premium ingredients (like Callebaut chocolates and Philadelphia Cream Cheese) which definitely makes a big difference. And as you can see, they've got quite a few different rolls to choose from.
Besides the Classic Cinnamon Roll, they also have special ones like the Double Chocolate, Peanut Butter Caramel and they also try to incorporate local flavours like Ondeh-Ondeh too (which still seems like the current trend!). Apparently, they've also experimented with other local influences like Salted Egg, Kaya and even Pengat Pisang! It'll be interesting to see what they come up with next!
But just for the record, so far – the Classic Cinnamon Roll is definitely my favourite!
I guess sometimes, the classic is the best!
So how can you get your hands (and mouths) on these tasty rolls???
Well, the first thing you should do is follow Rolls by Fatcat on their Facebook and Instagram pages so you can keep updated on any new flavours and also any special offers. You can drop them a PM/DM on their FB/IG pages to enquire and place orders or you can also drop a WhatsApp message to 90616270!
And by the way, you can also pop by the MyOutlets Global Halal Hub @ Viva Business Park in Chai Chee because they have a bit of stock there. But that one you better go early and also keep updated via their WhatsApp because I'm pretty sure stocks there are limited and they're bound to sell out fast!
So if you're planning that weekend tea party or gathering. Or maybe just planning to chillax at home with a nice pot of tea, you should definitely give these a try!
WhatsApp: 90616270
Email: [email protected]
Facebook: www.facebook.com/rollsbyfatcat
Instagram: @rolls_by_fatcat
All information (including prices, availability of item on menu and Halal status of establishment) are accurate at the time of posting. All photos used in this site are property of The Halal Food Blog unless stated otherwise.