So you might remember that we visited Renaissance Johor Bahru Hotel awhile back. We'd heard this was a really popular choice for a quick getaway for several reasons so we were really honoured and excited when we were invited for the weekend! A chance to experience the hospitality at Renaissance Johor Bahru Hotel ourselves!
Hmmmmmm…. wondering how it went?
The first thing you're gonna say when you step into the lobby is "WOW!"
It's a HUGE sprawling lobby with this really interesting centerpiece on the ceiling too. So far, we're definitely impressed! Well, what did you expect from a 5-star hotel right?
Oh and by the way, the right side of the photo is a little dim because as I was taking this Panorama shot, at the last part they dimmed the lights in the lobby for some reasons LOL perfect timing
Anyways, up to our rooms!
When you first get to your room, some welcome treats await you to ensure a sweet start to your stay at Renaissance Johor Bahru Hotel. A very nice touch that we really appreciate. Not just because it's food but also because it's always the small touches that make the biggest difference right?
Anyways, we're up in the Junior Suite so let's take a look!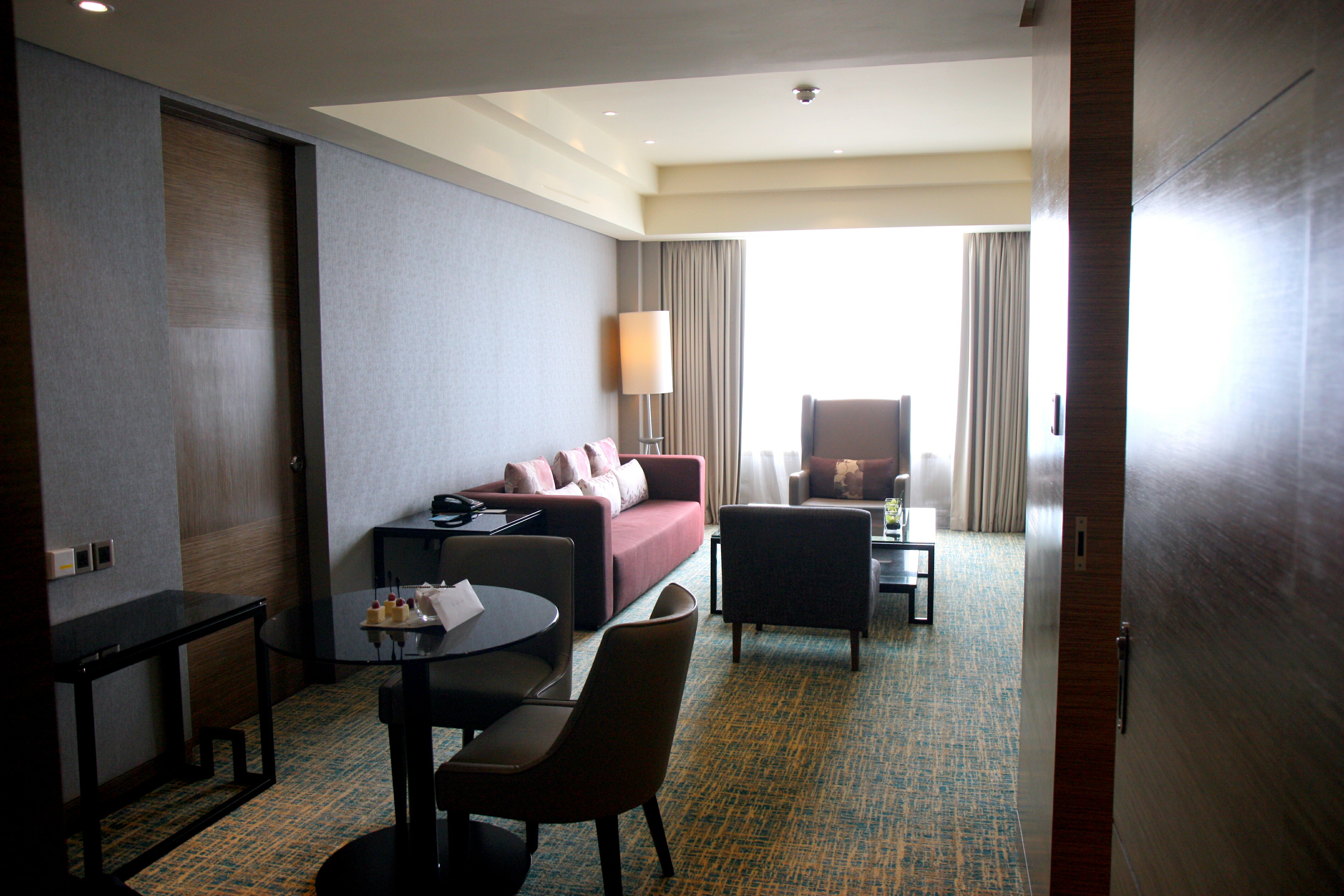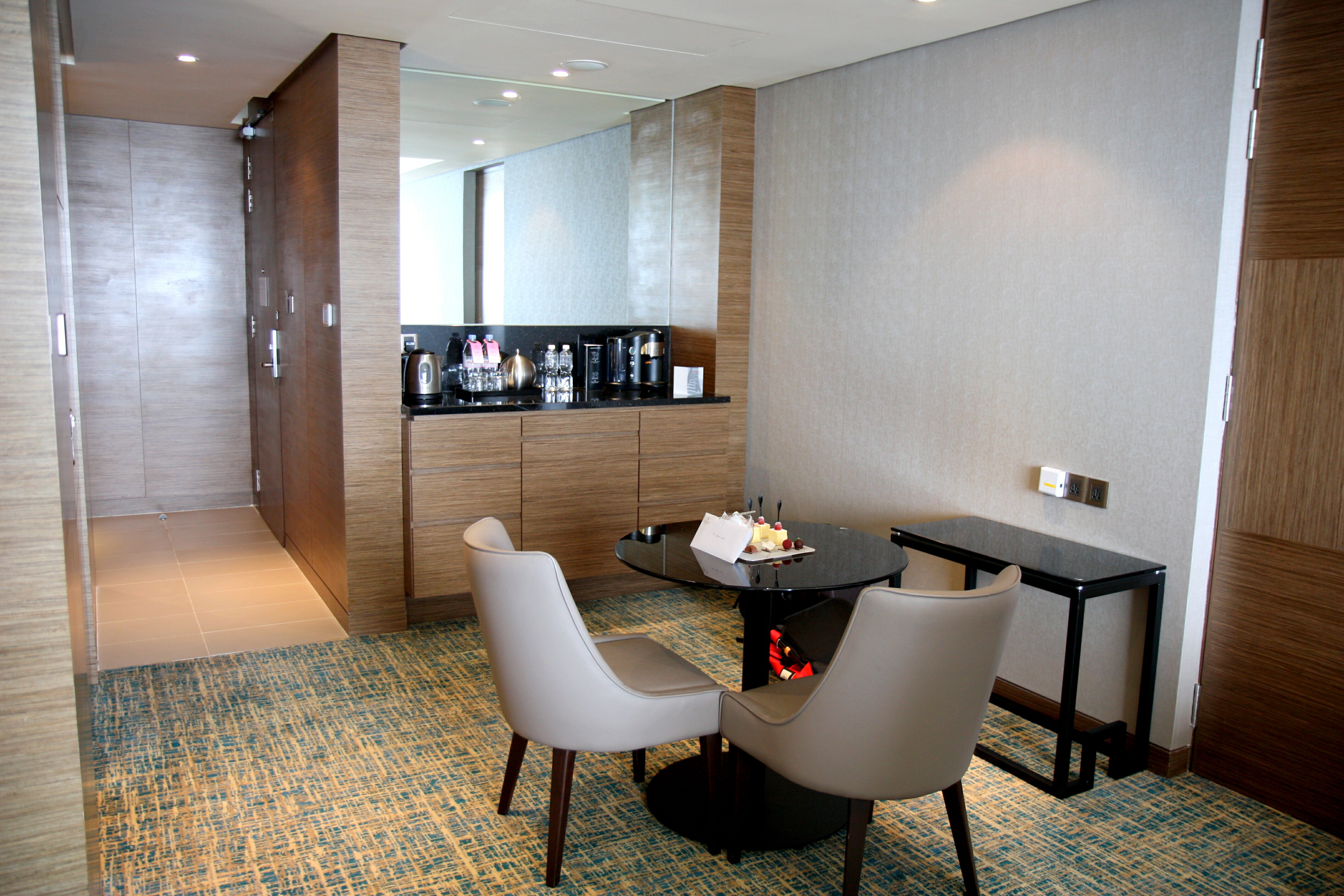 You can see what a huge area it is in the living space. Great little space for work (if that's what you're there for) and a great space to just relax and watch something on the telly (which is a big ass TV i didn't manage to squeeze into the photo by the way)
The Junior Suite is definitely prefect for a small family. Lots of space for kids and really comfortable too.
And we haven't even covered the whole room too LOL
Great big comfy bed! And in case you were wondering… those pillows are SOOOOOO SOFT AND FLUFFY!!!!
To quote my Darling Wife, she said "it's like laying your head on clouds" before burying her head in the pillows.
True story!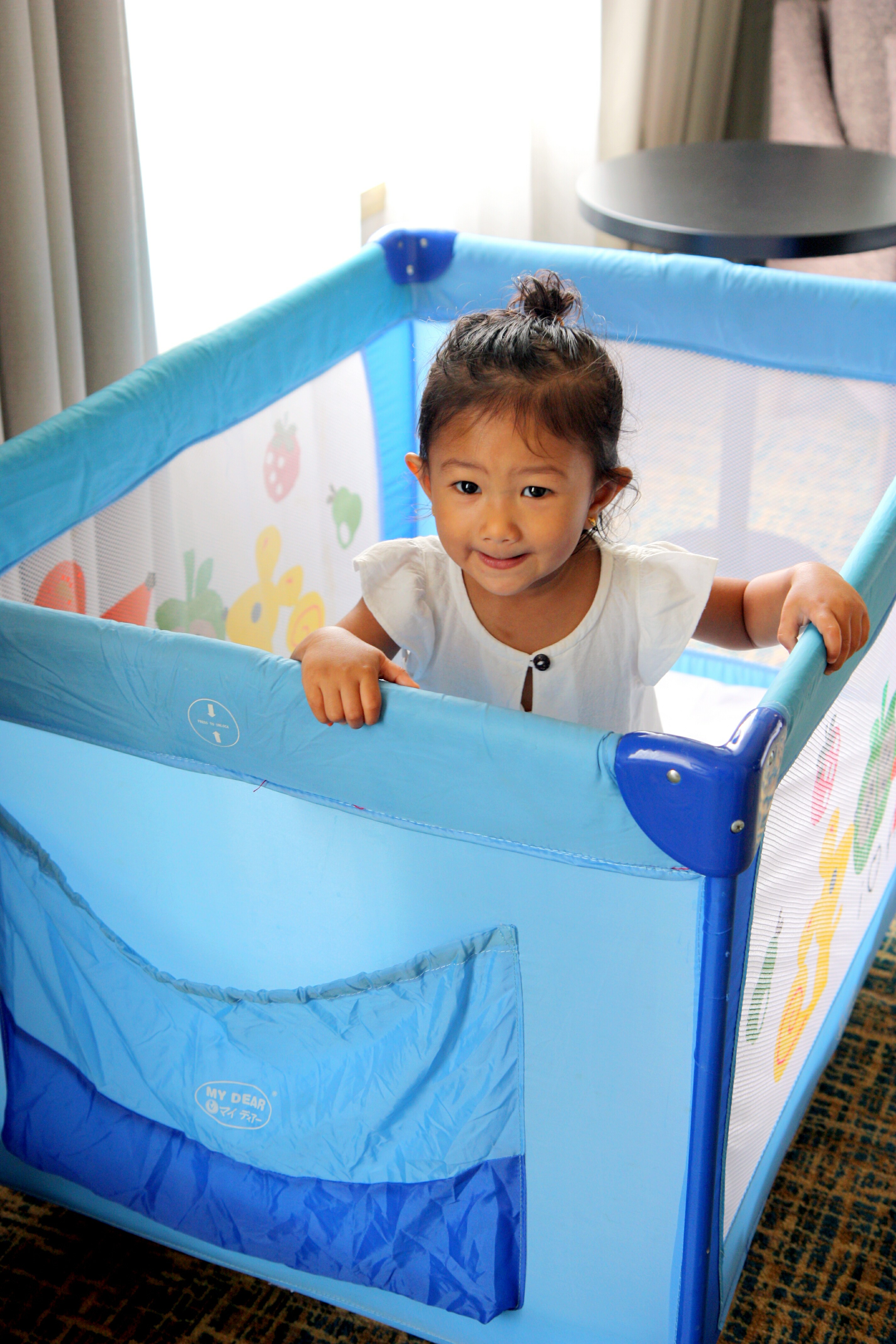 And in case you didn't spot it in the corner of the first pic there, they have cribs which is great if you have babies, toddlers, children or maybe even childish adults (LOL) just chuck them in there! Just kidding *blank stare*
You can tell our Little Princess was obviously enjoying herself.
They have a space before you enter the actual bathroom which is where you will find the dresser and a huge mirror which everyone will enjoy gazing into (we definitely did LOL) and these quality toiletries available for your grooming pleasure.
And we didn't mention it before but there's actually a small powder room in the living area too so there's actually 2 bathrooms in the Junior Suite!
And besides a shower, they also have a bathtub!
Bet you can already imagine yourself soaking in a nice warm bubble bath just enjoying the quiet relaxing time…
Well, in case you want a different perspective, you can watch this handy video tour we did LOL
Wow what a room right?
But if you're looking for something a little smaller but no less lexurious then maybe the Deluxe Room?
Even the Deluxe Room is still so big! If you're travelling as a couple with a kid, still more than enough space to be honest! And even though we were at a hotel, it was still such a comfy feeling.
The bathrooms have a rain shower by the way (we forgot to mention it earlier) and the Deluxe Room has clear view to the room which I always consider quite kinky LOL but you can of course pull down the blind for some privacy.
Anyways, clearer view in this video.
So what do you think? Power right so far?
They actually have other rooms too (which we will take a look at later) but for now let's take a look at some of the amenities and facilities around this gorgeous hotel.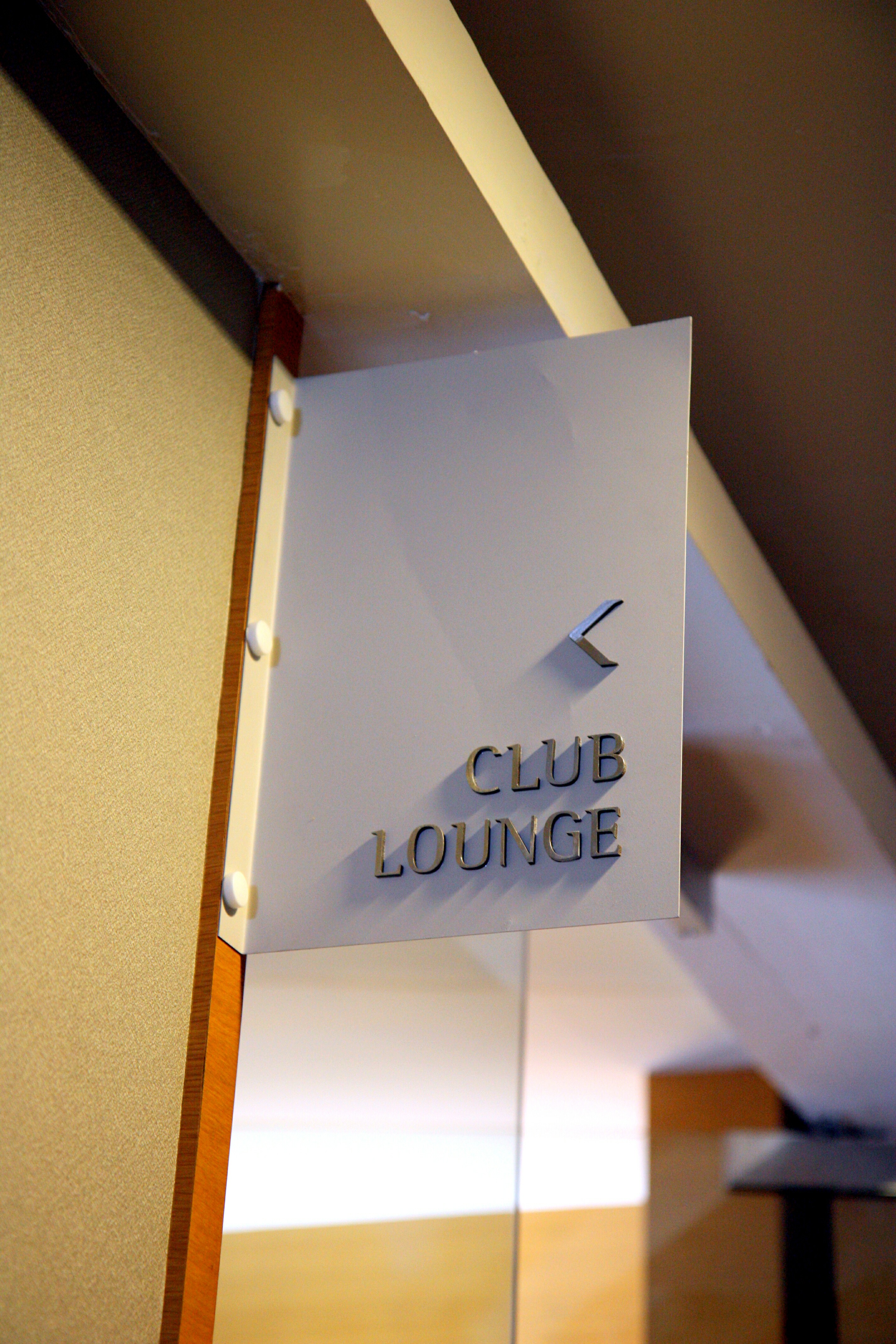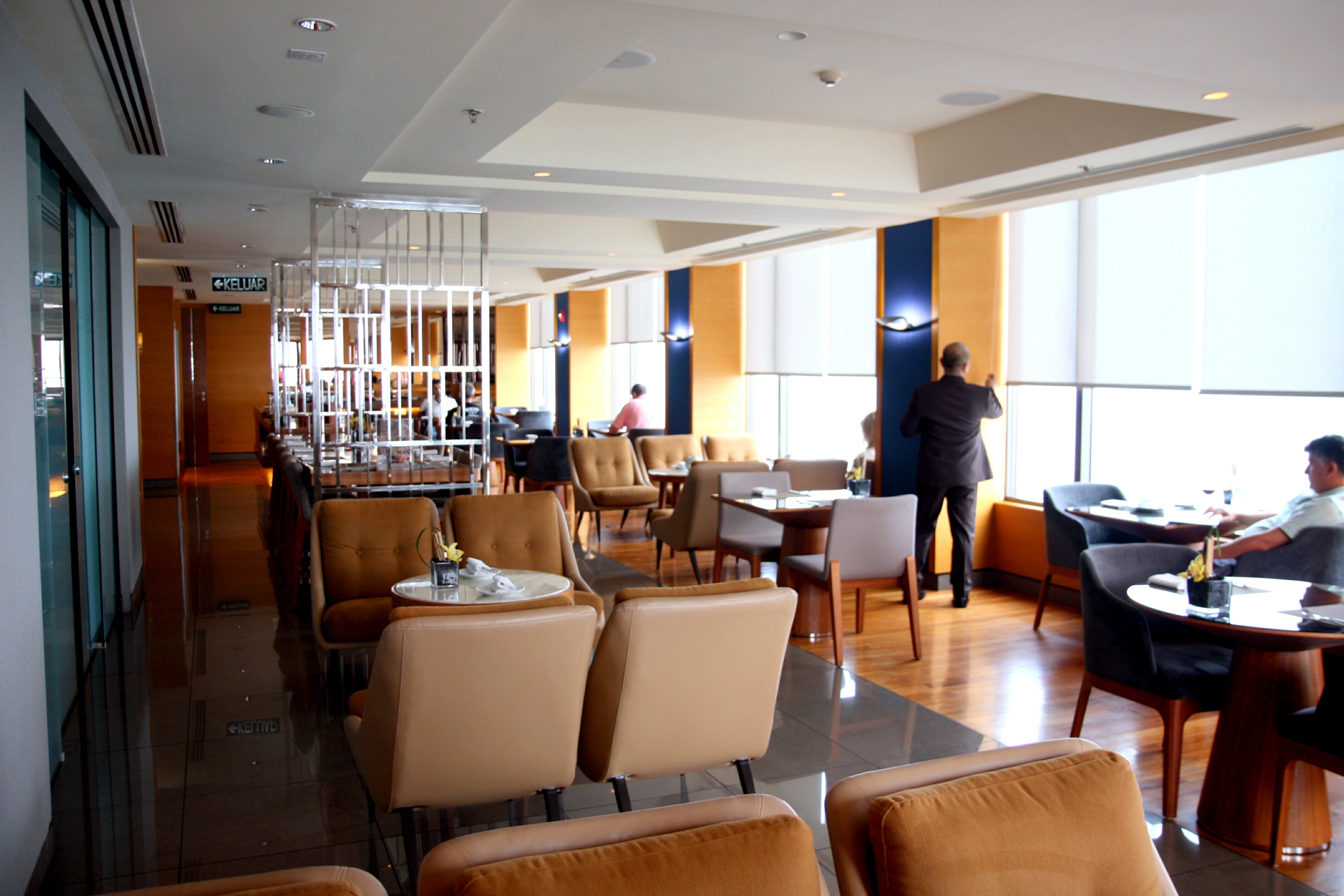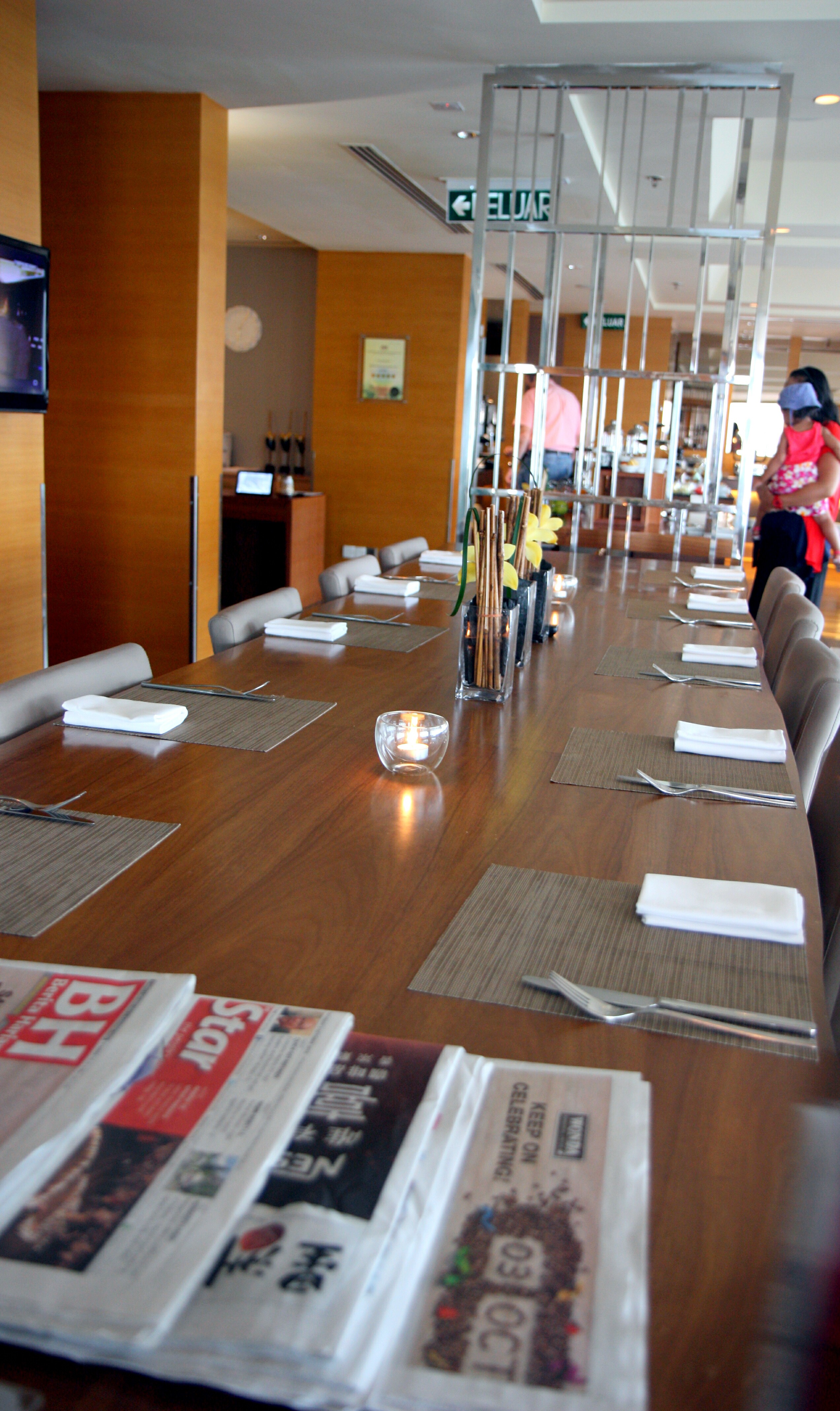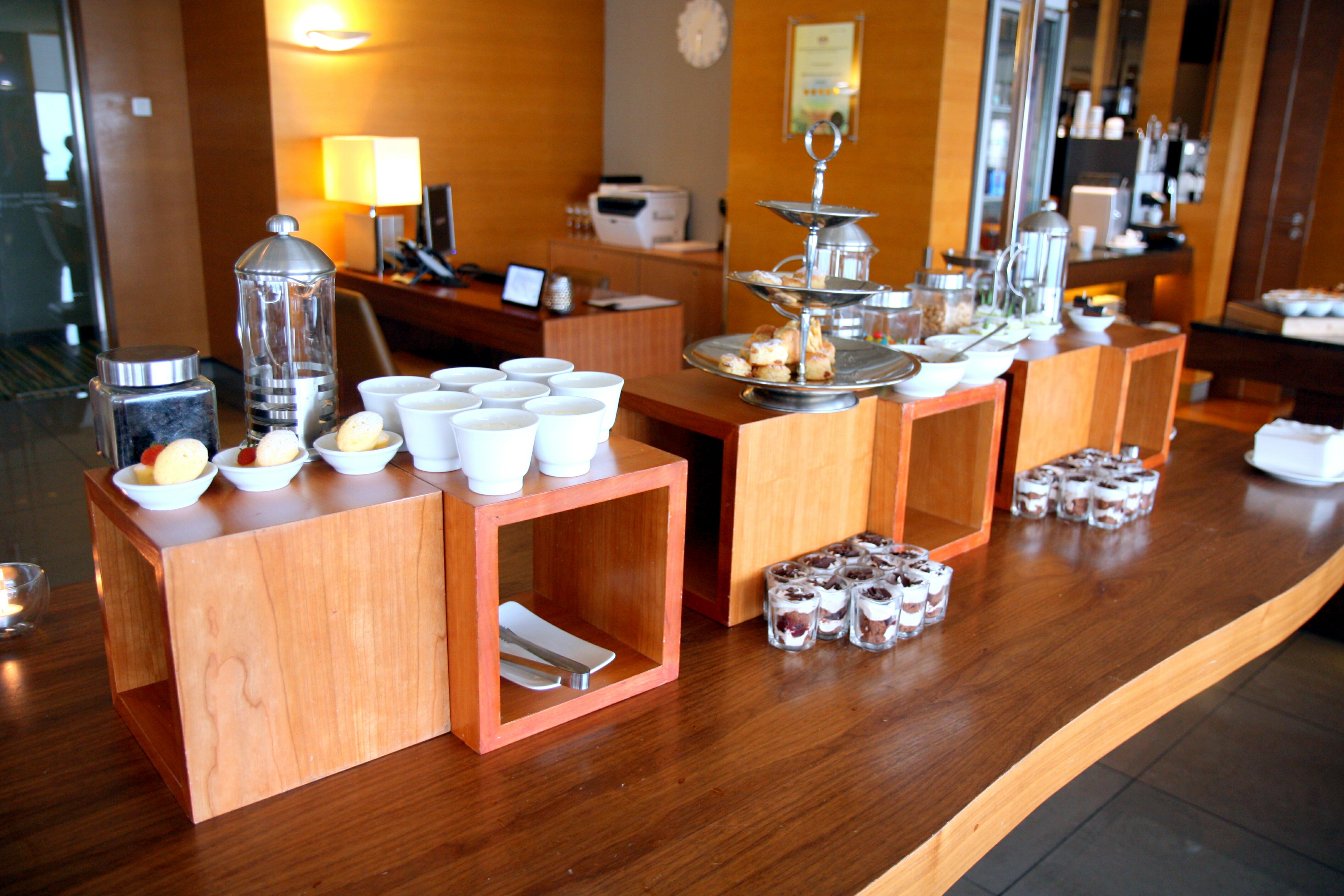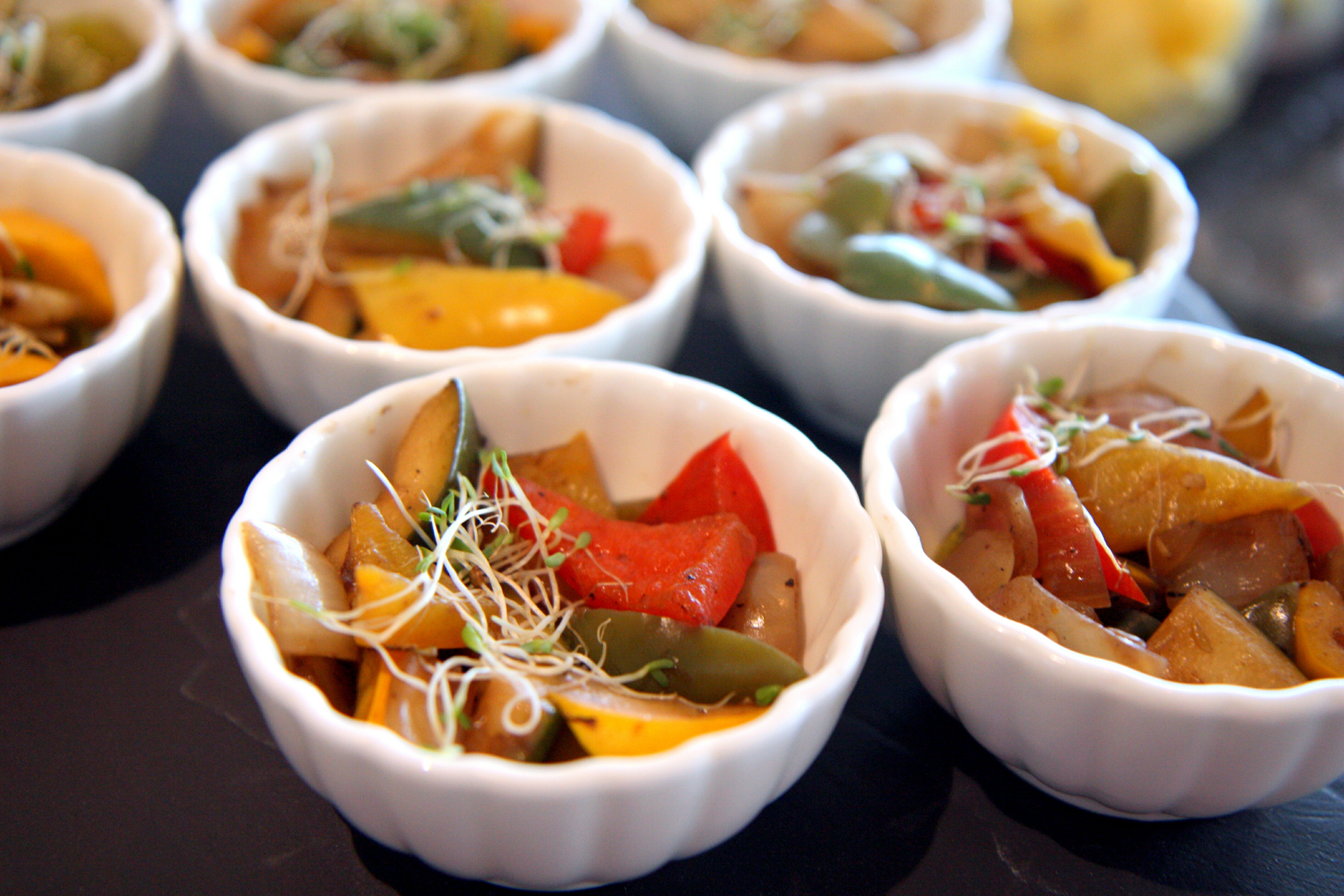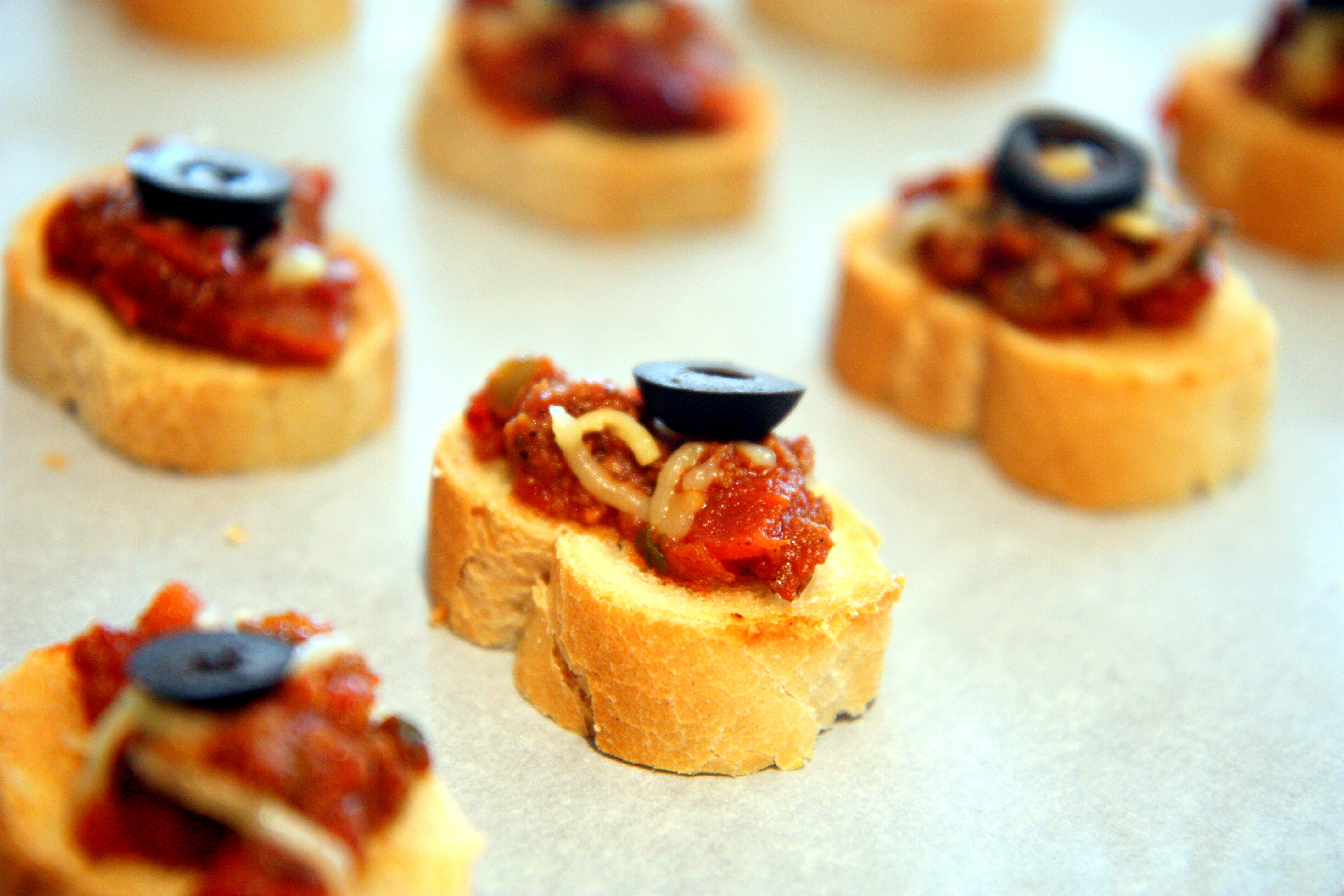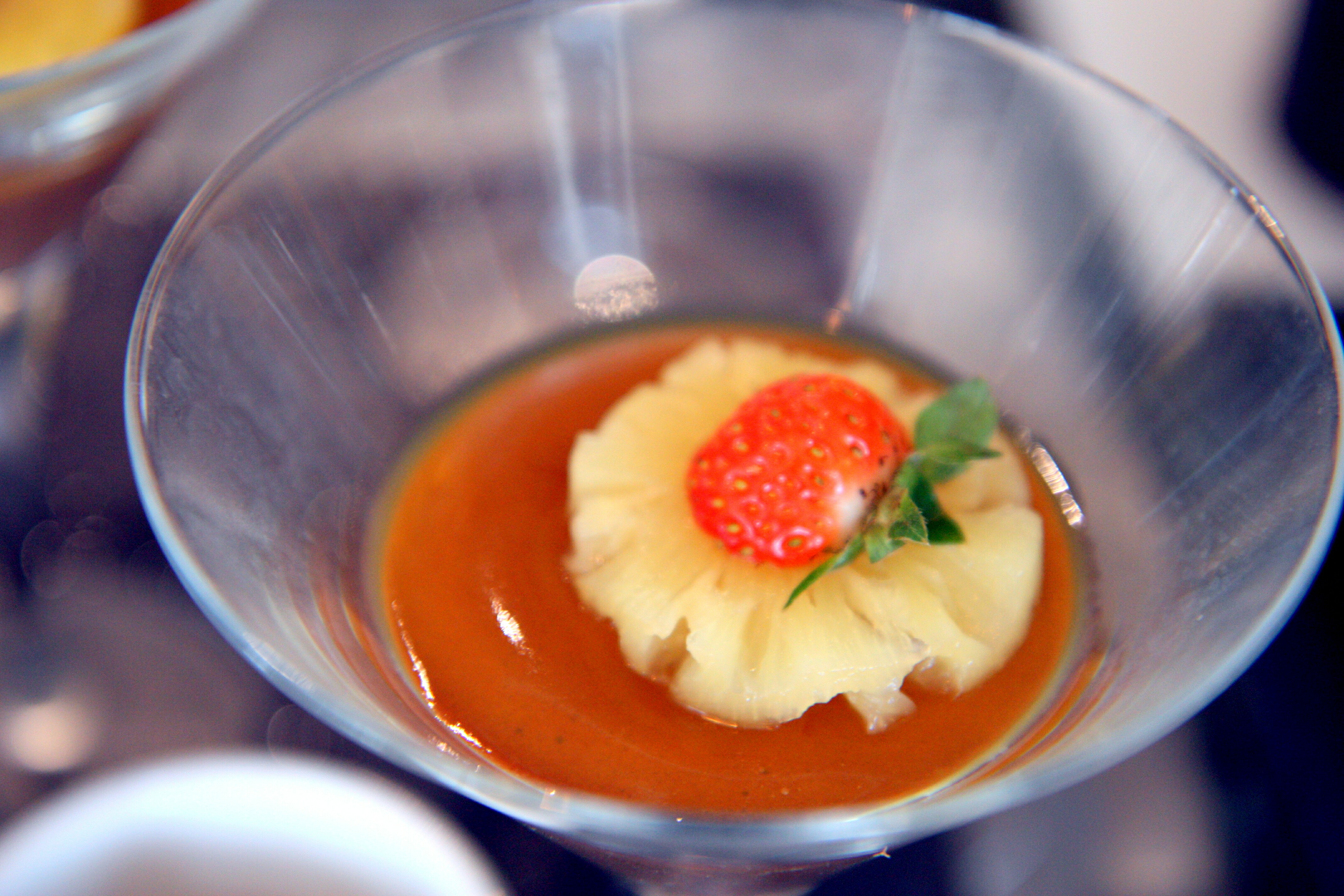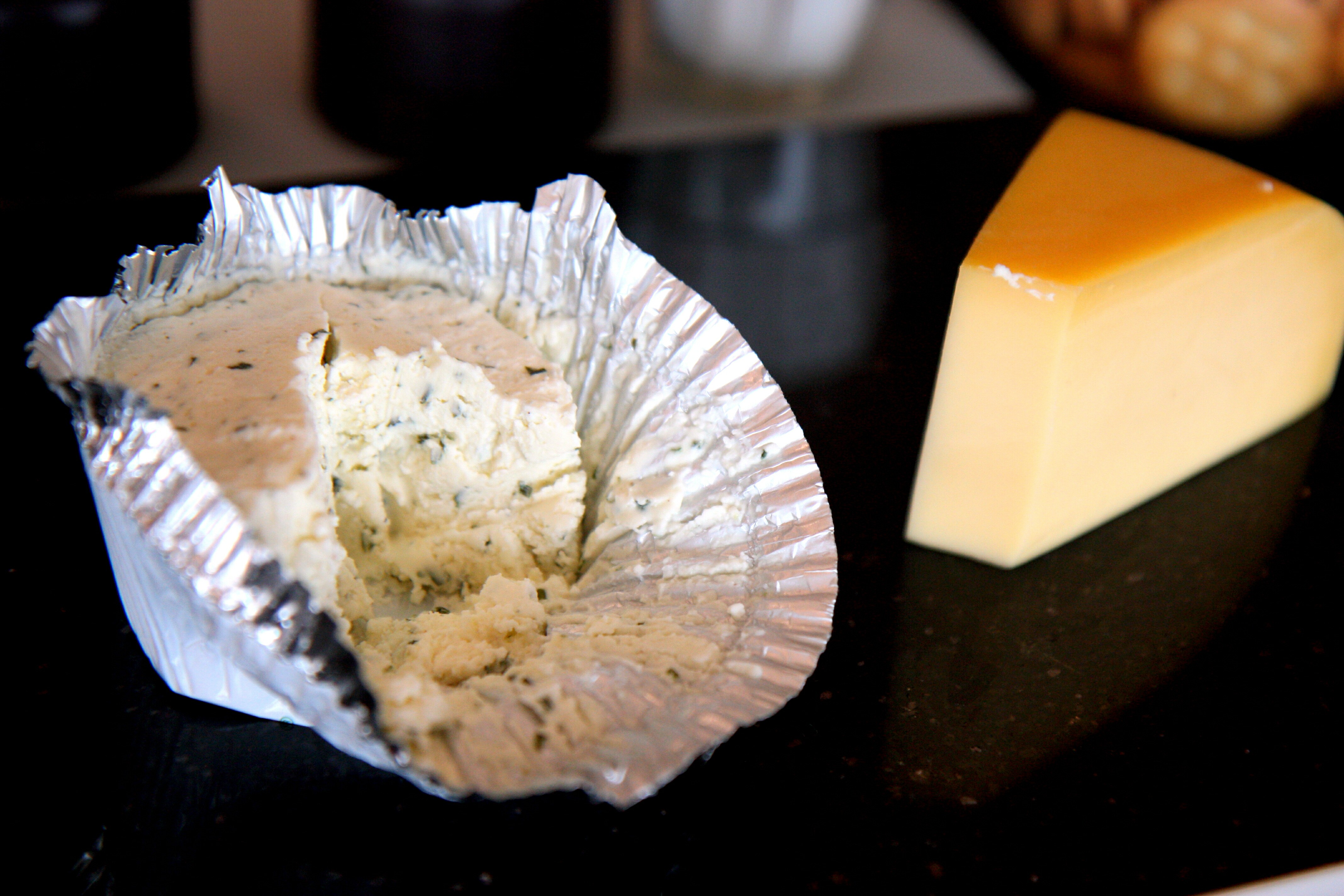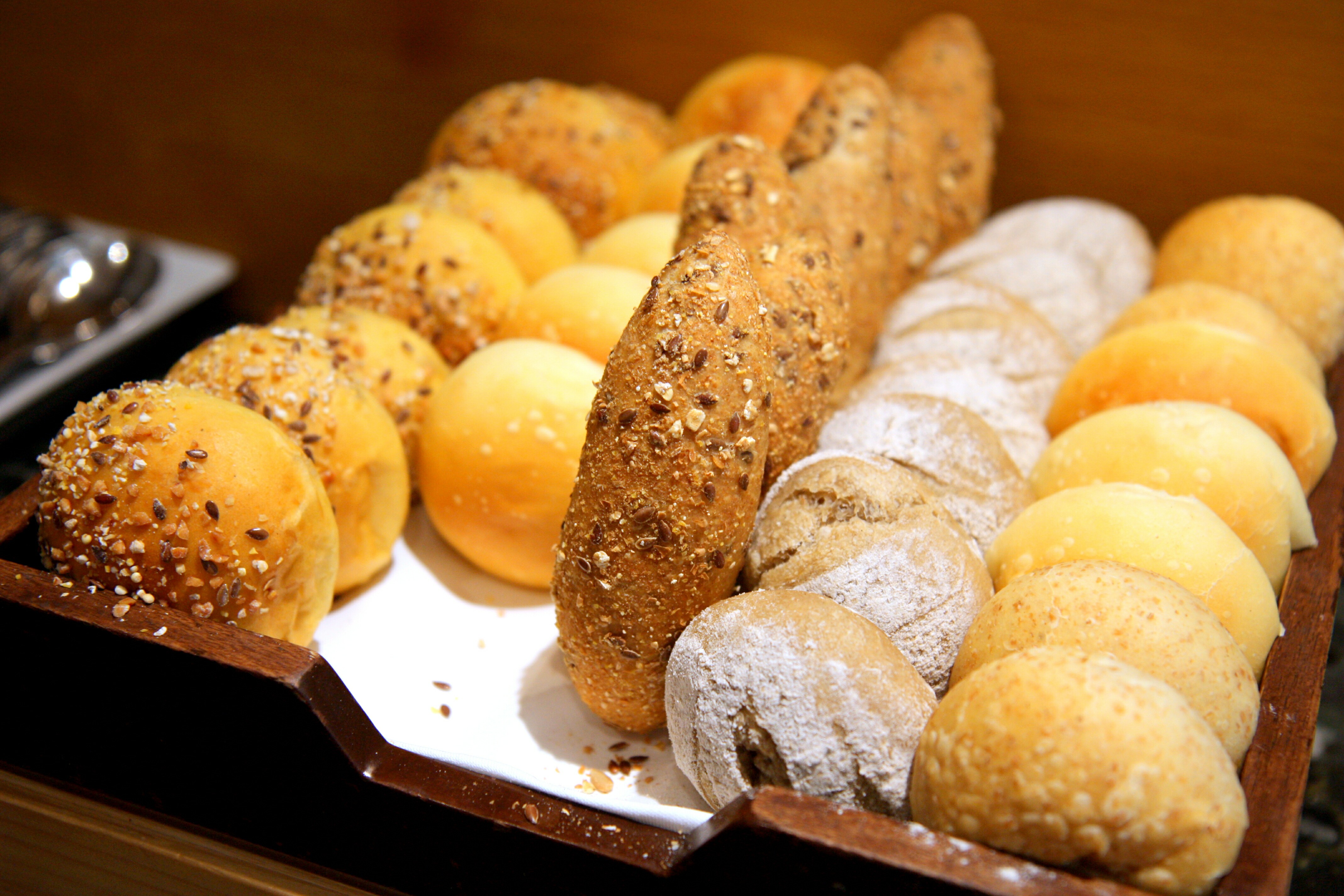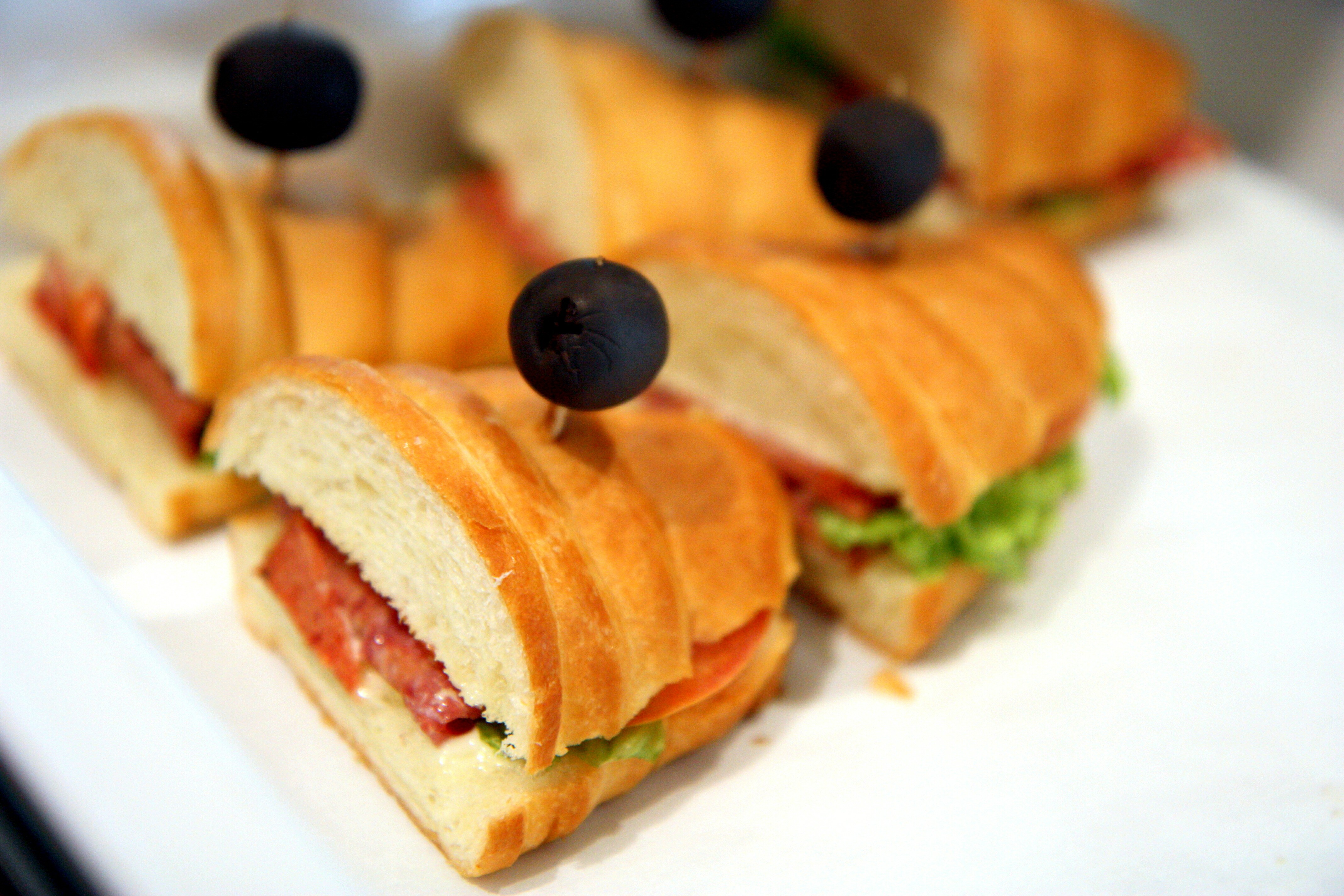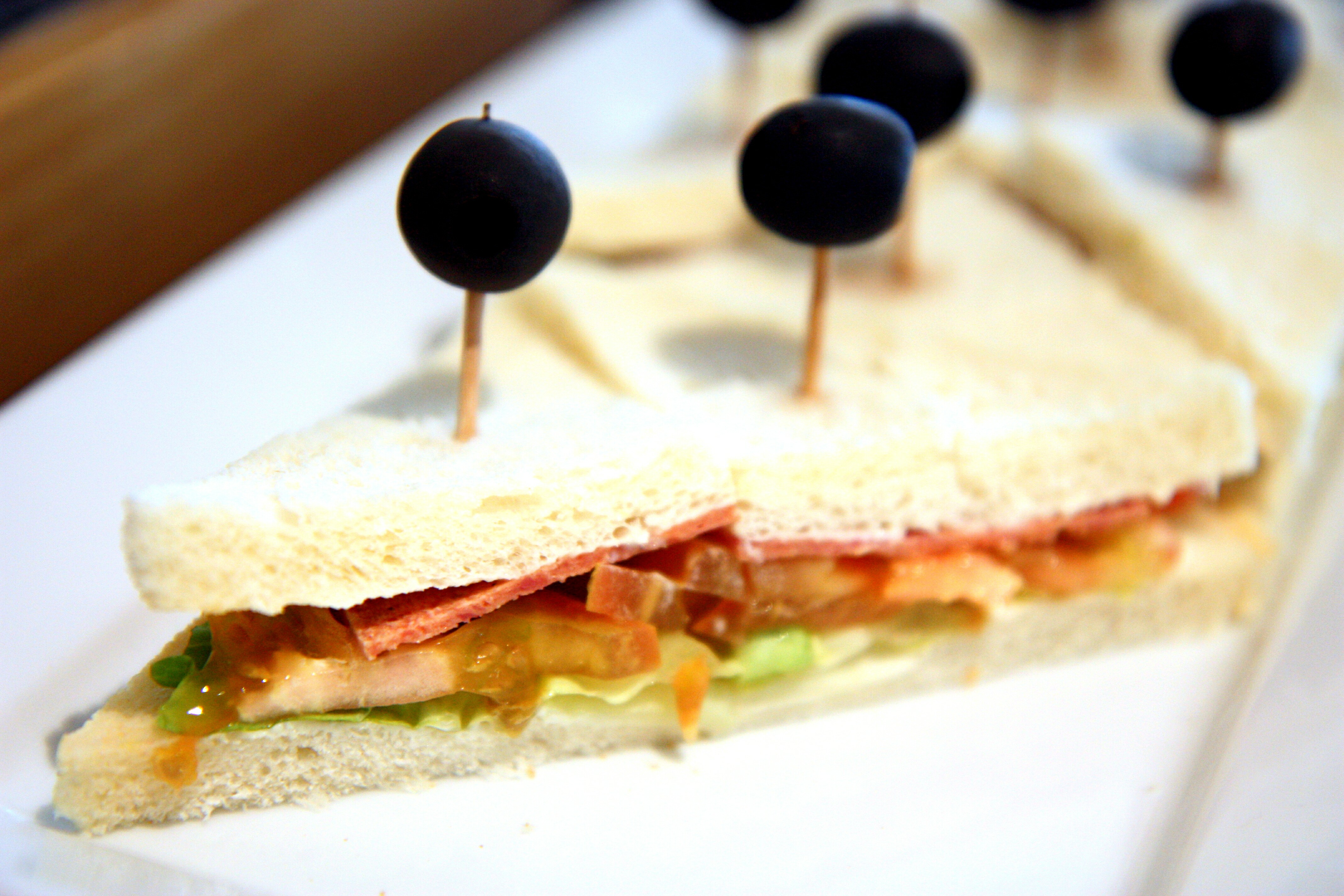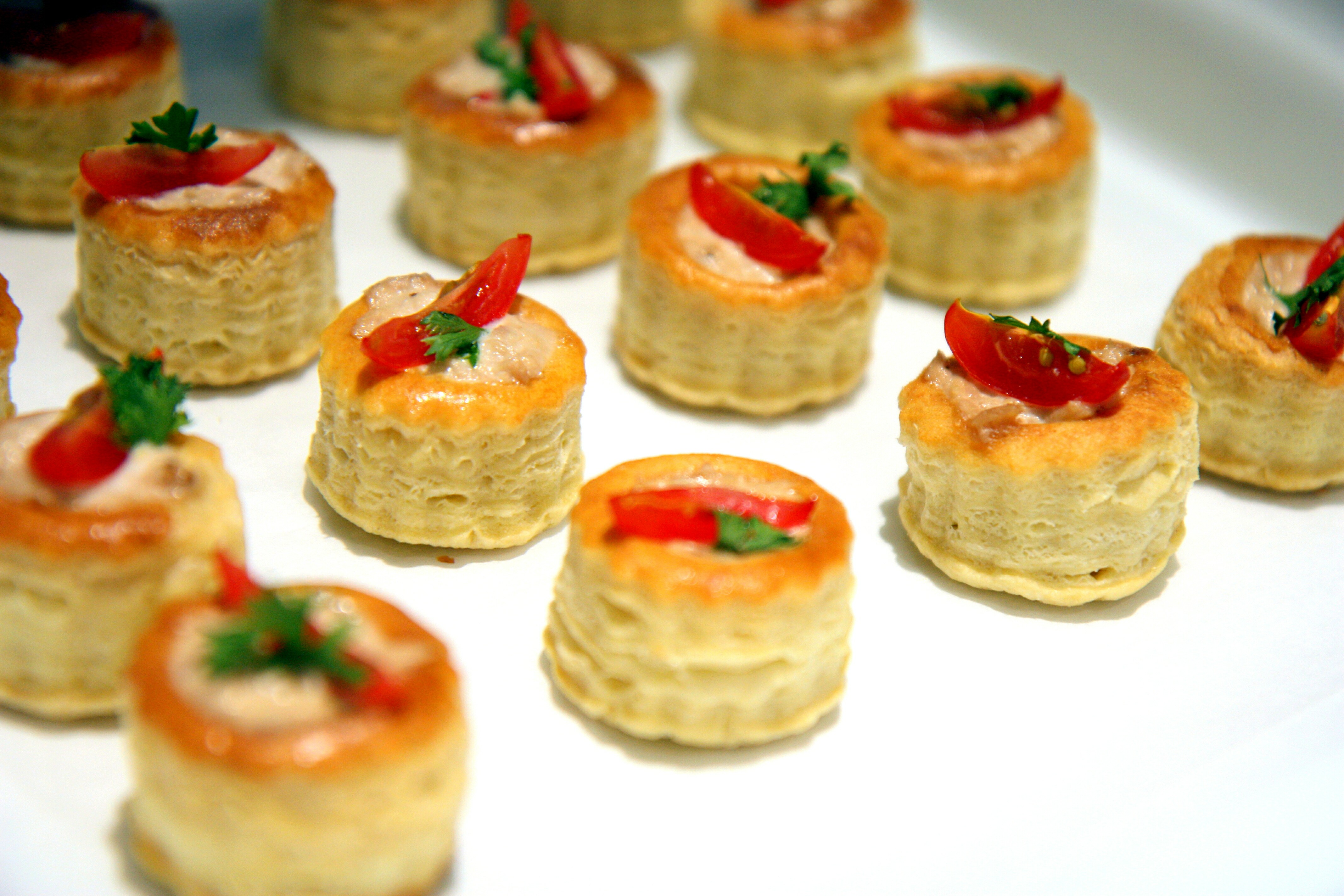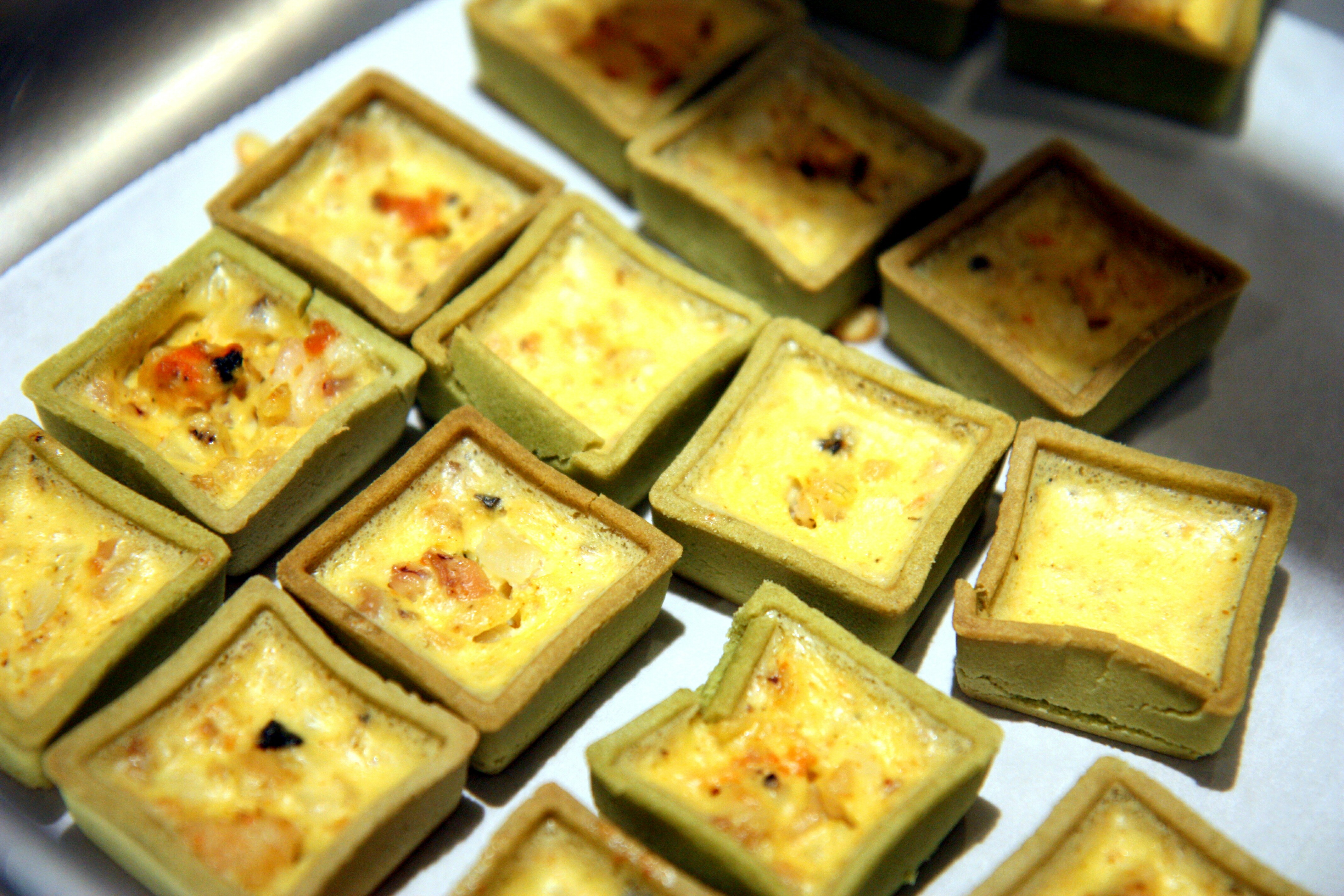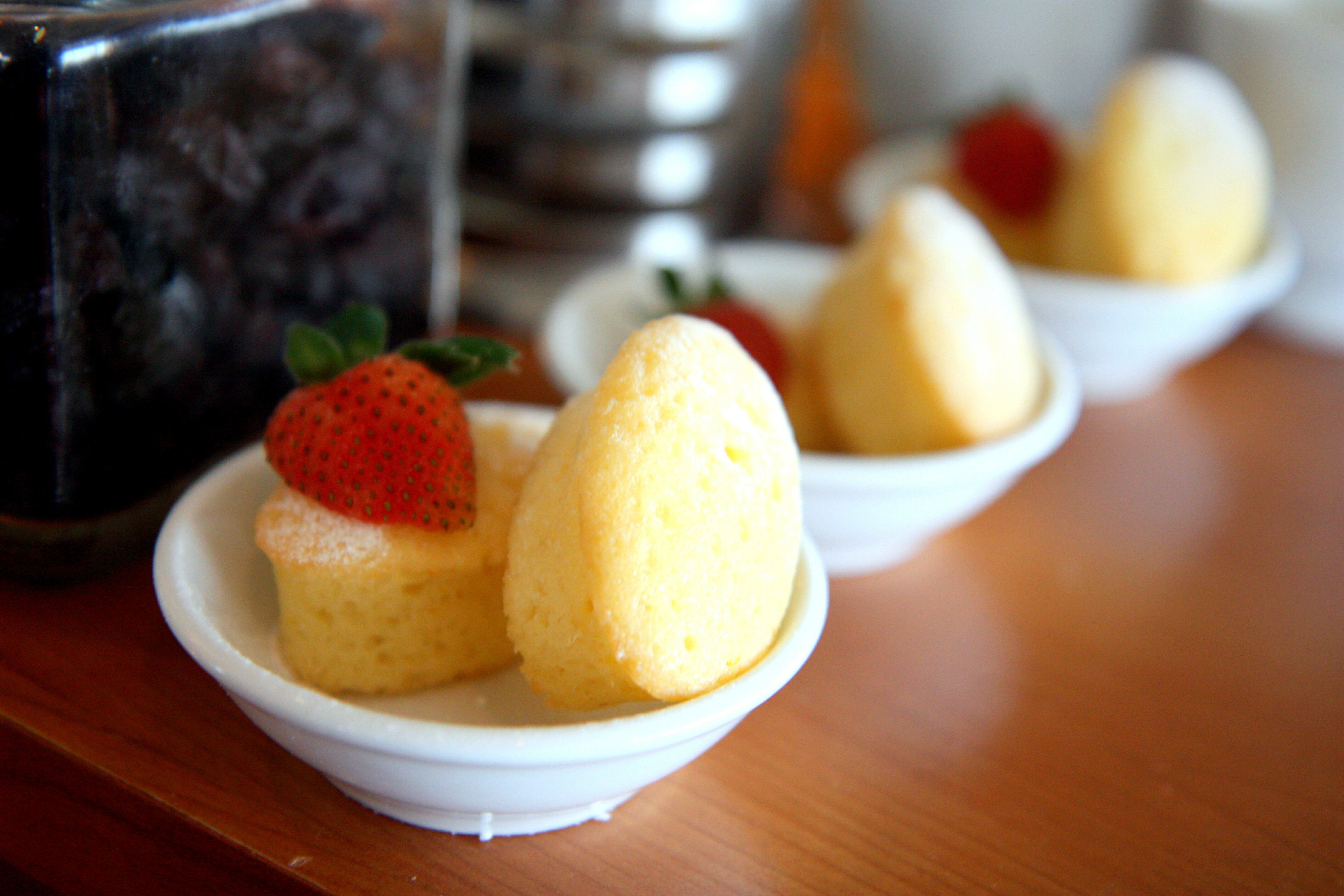 If you're staying in a Club Room, Junior Suite or the *ahem ahem* Presidential Suite, you can enjoy access to the Club Lounge where you can get some light finger foods and enjoy a cup of coffee or tea (among other refreshments) while you enjoy the spectacular view.
When we visited, it was pretty hazy so we didn't get any good photos but let us assure you – the view is really amazing because the Club Lounge is situated on a really high floor so you can see far and wide! They have indoor or outdoor seating so take your pick and enjoy.
Yeah that's the pool and it looks soooooo inviting! Even our Little Princess was obviously looking forward to taking a dip in the pool! But maybe a little later okay…
If you've gotta get a workout in even when you're on holiday or a business trip, then we know it's pretty important that you have a good gym at the hotel you're staying at. Well, at Renaissance Johor Bahru Hotel, you're definitely in good company!
They've got a great gym so you can get a workout in any time of day you please.
Be it taking a run on the treadmill or maybe some weight-work, sweat it out any way you please!
And speaking of sweating it out, a new addition to the facilities at Renaissance Johor Bahru Hotel is the sauna! Relax and turn up the heat after a dip in the pool or a workout in the gym!

So we are headed to the pool but it's not to take a dip. Instead, we would like to show you how you can have access to take a dip any time at all and it is just a few steps from your room!
We know you can see the pool in that photo above but see those rooms along the flanks?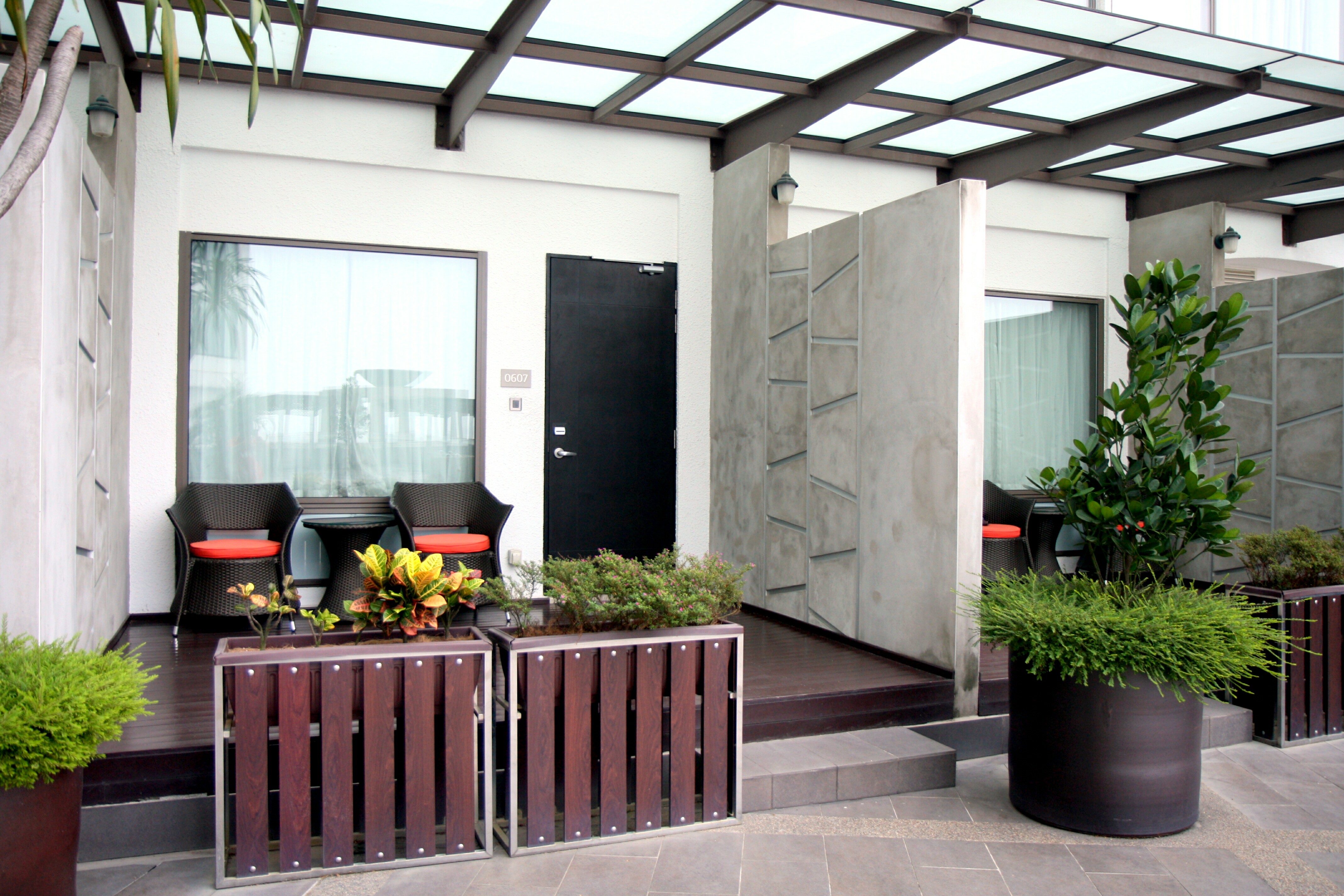 Yeah the Pool Terrace Rooms may not be as big as the Deluxe Room and up but it's still spacious and it's still cozy plus you're literally a few steps away from the pool. To be honest, I'd probably be spending most of my time either at the pool or lounging on the patio.
This is kind of room which is perfect for lounging and if you're really planning on spending some time swimming, tanning or just all-round slacking LOL
And I guess it's pretty obvious that our Little Princess approves LOL
Yeah she's still trying to get into the pool!
Well, maybe we can take her mind of the pool by taking a sneak peek at the Presidential Suite?


It was such a treat that we were allowed to take a peek at The Presidential Suite.
It's so HUGE and it's literally like a house lah LOL
Who knows maybe one day eh? 😛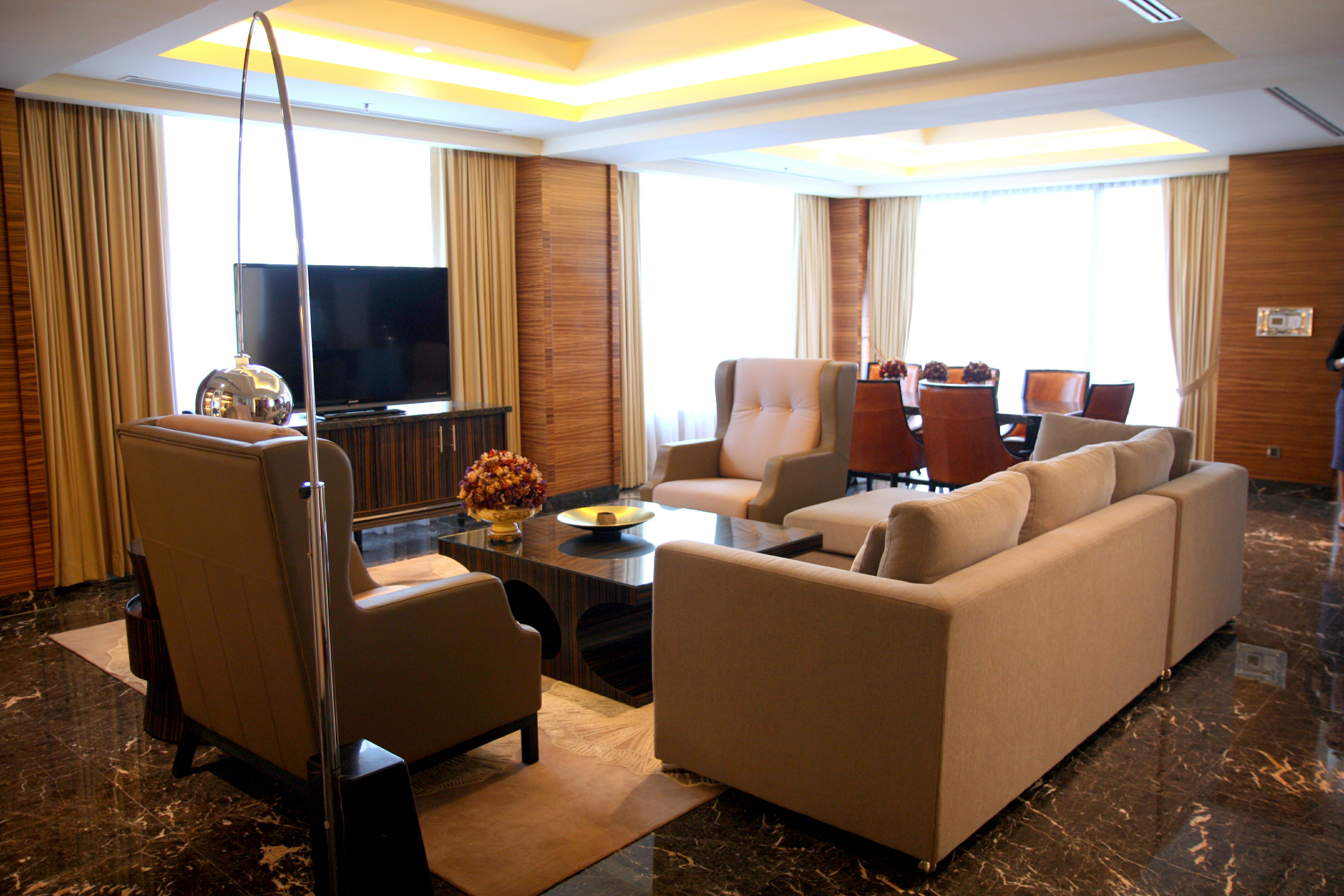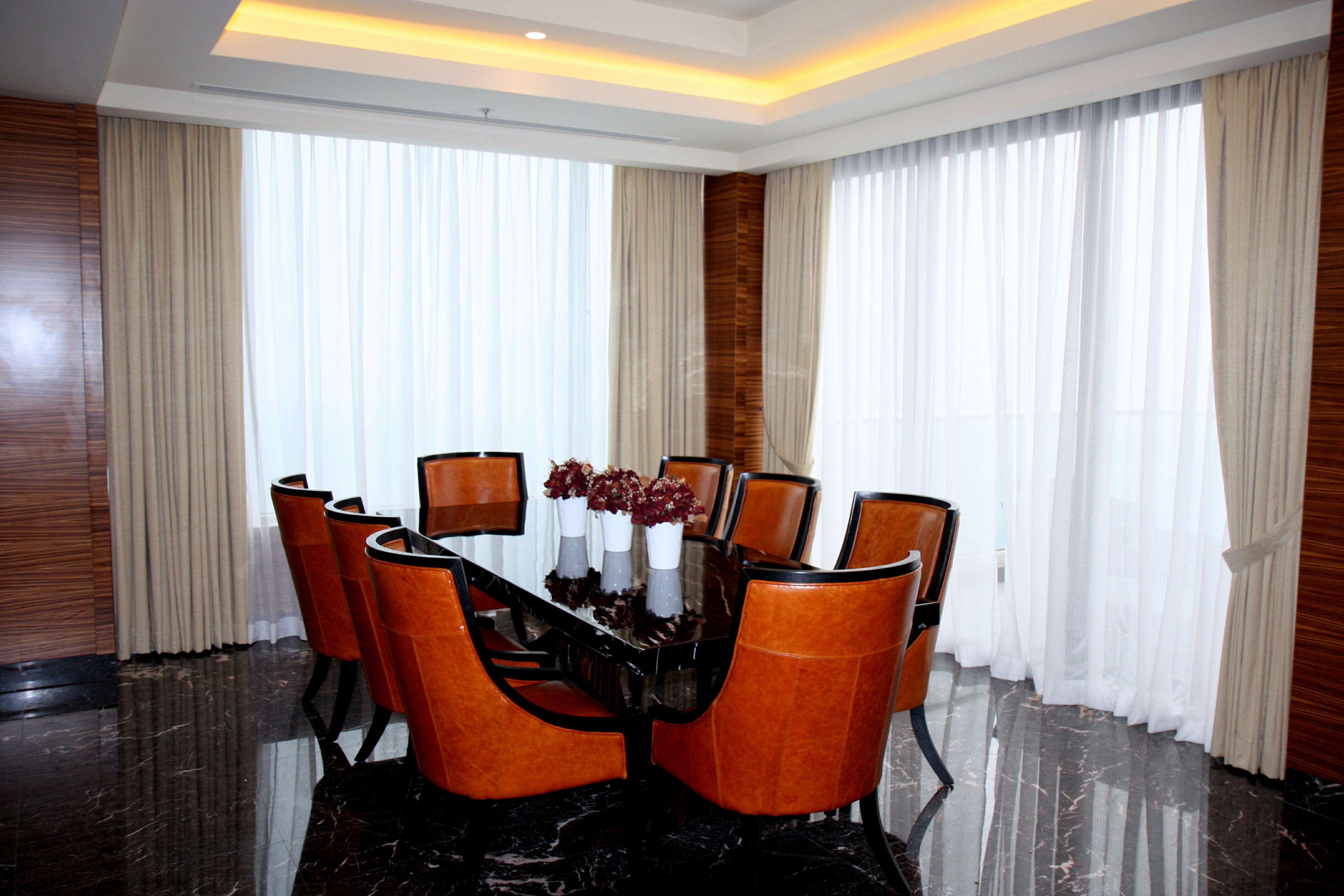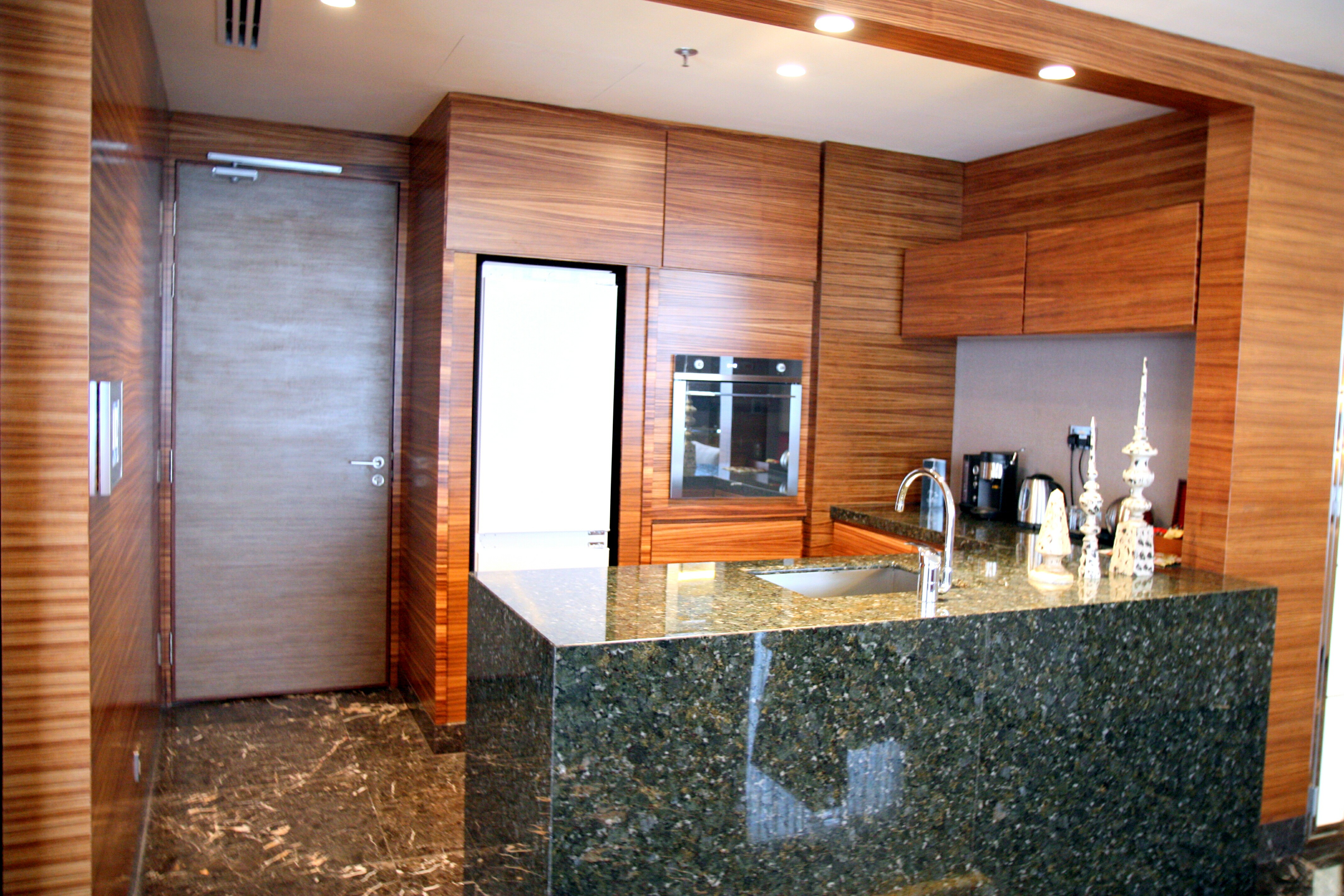 Full living room complete with an area big enough to hold a meeting and conference.
And we haven't even come to the bedroom and bathroom yet!
LOL I think the look on our Little Princess' face says it all.
But, it is called the Presidential Suite for good reasons and it's obvious that no expense is spared here.
You're literally in a world of your own here and it's got pretty much everything you'll need.
So if there are any presidents or royalty who happen to be reading this – look no further because this is the one!
Well besides the rooms and all the fun stuff like the pool and gym etc, Renaissance Johor Bahru Hotel is also a great choice when it comes to Corporate matters too.
They've got great meeting and business facilities so you can definitely consider this a great choice for such purposes.
On top of that, they've got HUGE ballrooms so you can have functions like Family Day, Dinner and Dance etc with no problem at all. Perhaps some offsite activities like Team Building or workshops? And when we say huge, we mean really really huge so even large groups can be accommodated.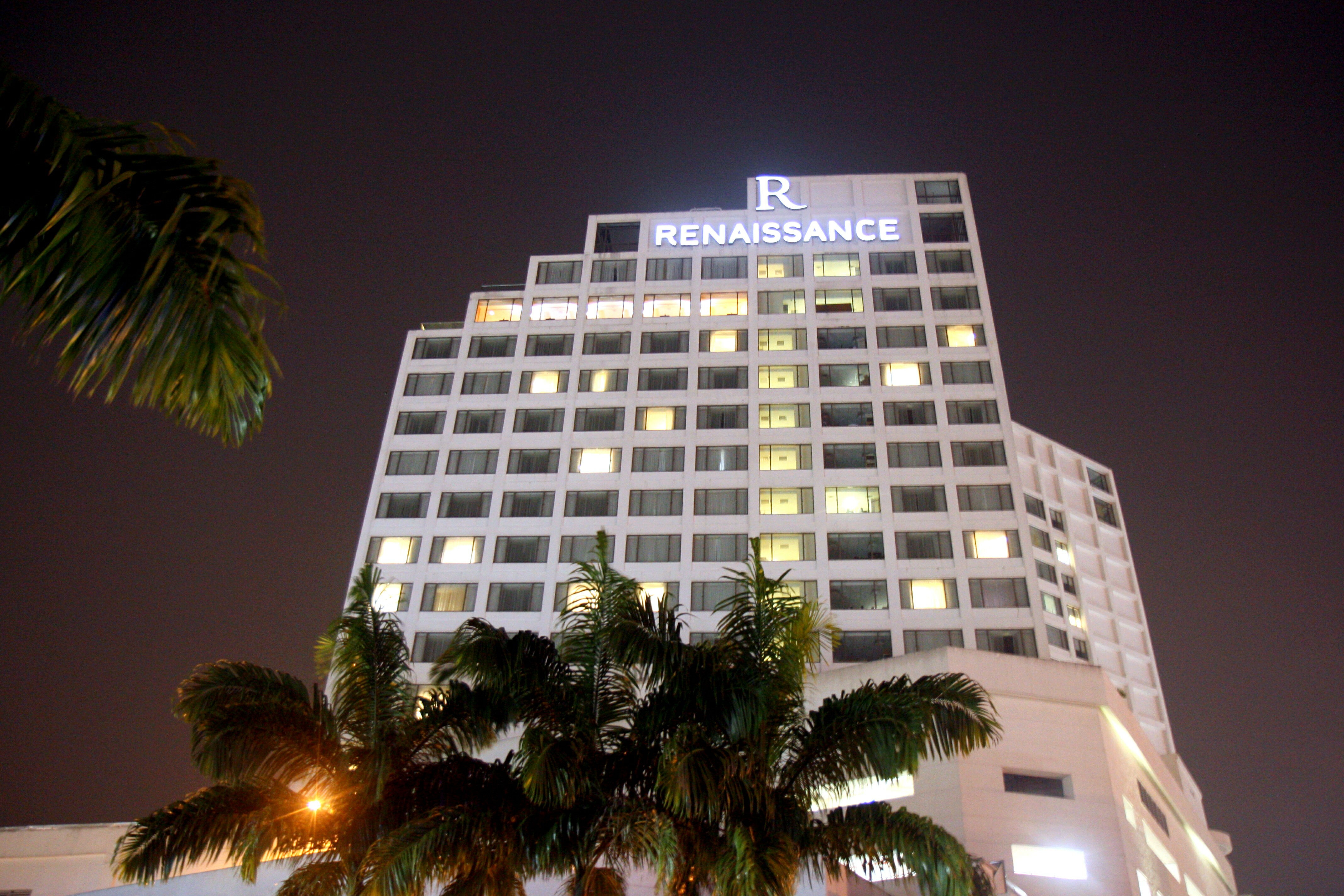 Needless to say, there are also plenty of dining options within the hotel itself.
We've already covered Wan Li Restaurant and we've also got reviews on Cafe BLD which also happens to be where you'll enjoy a sumptuous buffet breakfast coming up soon.
Renaissance Johor Bahru Hotel is literally a 5-minutes drive away once you pass the immigration. Just follow the directions and you can't go wrong. We're not kidding – it's literally 5 MINUTES away. No wonder it's such a popular choice! You don't waste time travelling so far – it's so nearby and so worth the trip.
There are lots of other attractions which are a short drive away from Renaissance Johor Bahru Hotel. Unfortunately, we didn't get the chance to explore much because we only had the weekend and totally spent it all just slacking at the hotel LOL but there is plenty of information at the hotel itself. Just look out for and ask any of the 'Navigators' on hand and you will not be disappointed 🙂
Alas our stay has come to and end. Even though it was just a weekend, it was definitely a memorable experience for us. We got to enjoy the famous Marriott-Renaissance hospitality firsthand. All the staff at the hotel were exceptional, service was impeccable and Renaissance Johor Bahru Hotel definitely lives up to its reputation as a top 5-star hotel.
A very special thanks to Ms Joanne Chung, Ms Natrah, Ms Fazi and the whole team at Renaissance Johor Bahru Hotel for having us over! Looking forward to dropping by again soon!
PS oh yeah… I'm looking at YOU – Presidential Suite! LOL
No. 2, Jalan Permas 11 Bandar Baru Permas Jaya
Johor Bahru  81750  Malaysia
www.marriott.com/hotels/travel/jhbbr-renaissance-johor-bahru-hotel
Tel: +60-7-3813333
Instagram: @renaissancejohorbahru
All information (including prices, availability of item on menu and Halal status of establishment) are accurate at the time of posting. All photos used in this site are property of The Halal Food Blog unless stated otherwise.