You all remember when we visited Renaissance Johor Bahru Hotel late last year right?
Yeah it was definitely a blast and besides enjoying the hospitality at that 5-Star accommodation, we also had a blast dining at the restaurants in and around the hotel.
We posted about the buffet breakfast at Cafe BLD but we also visited the restaurant for dinner one of those evenings and we have been saving the post because we're gonna be visiting the hotel again really soon! So here's a reminder of the good things in store!
They do have a Dinner Buffet because, well, everyone loves a buffet right?
But they actually also have an ala carte menu which is perfect in case we wanna try something different. Definitely a good choice if you're staying for a few days – one night buffet, one night ala carte! LOL
Anyways, we're gonna do what's best for any buffet post and that's line up a lot of photos of the food you might find on the line at Cafe BLD for the Dinner Buffet. But please keep in mind that dishes are subject to rotation so it's not always going to be the exact same dishes every time. Plus we did visit in October 2015 so there were some German cuisine dishes for Oktoberfest. They may not be available now but it just goes to show that at cafe BLD, they do have special seasonal selections so depending on when you're visiting, you're bound to find something special!
Okay so here we go? Ready?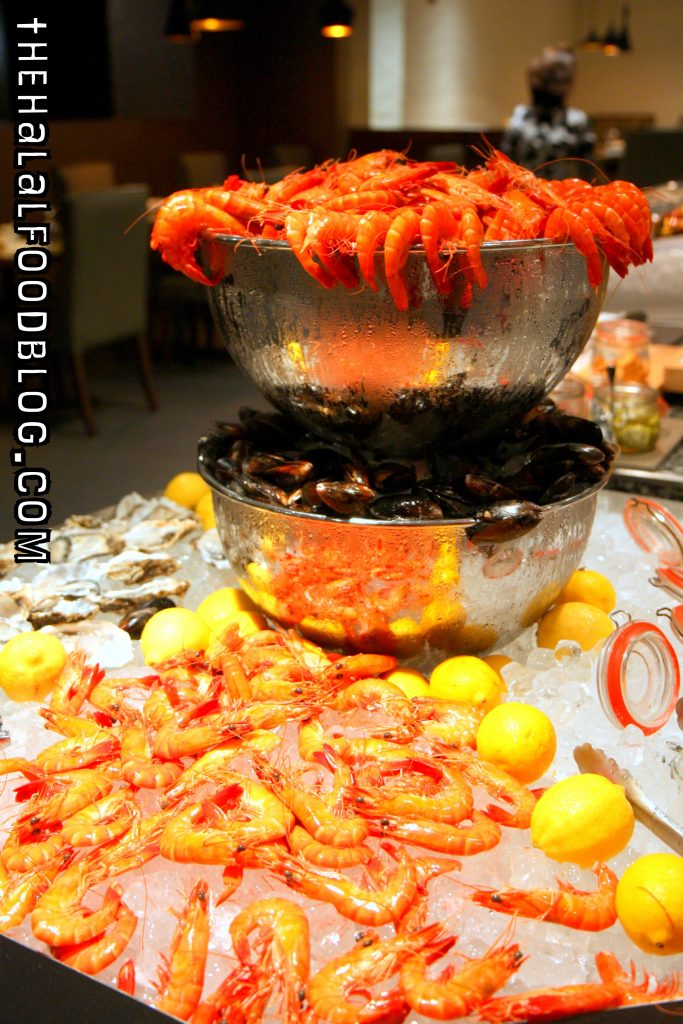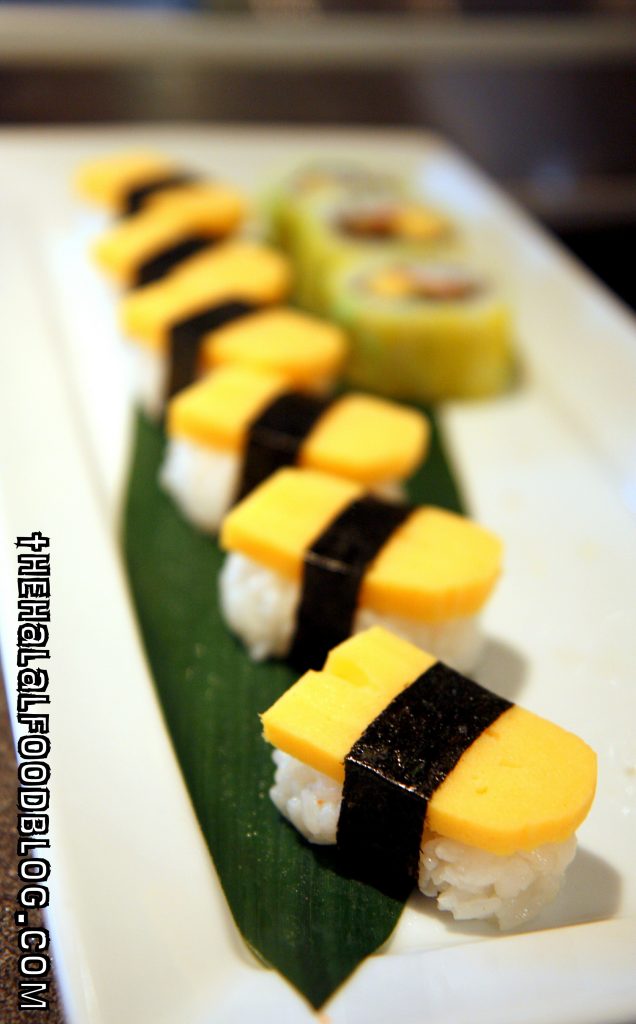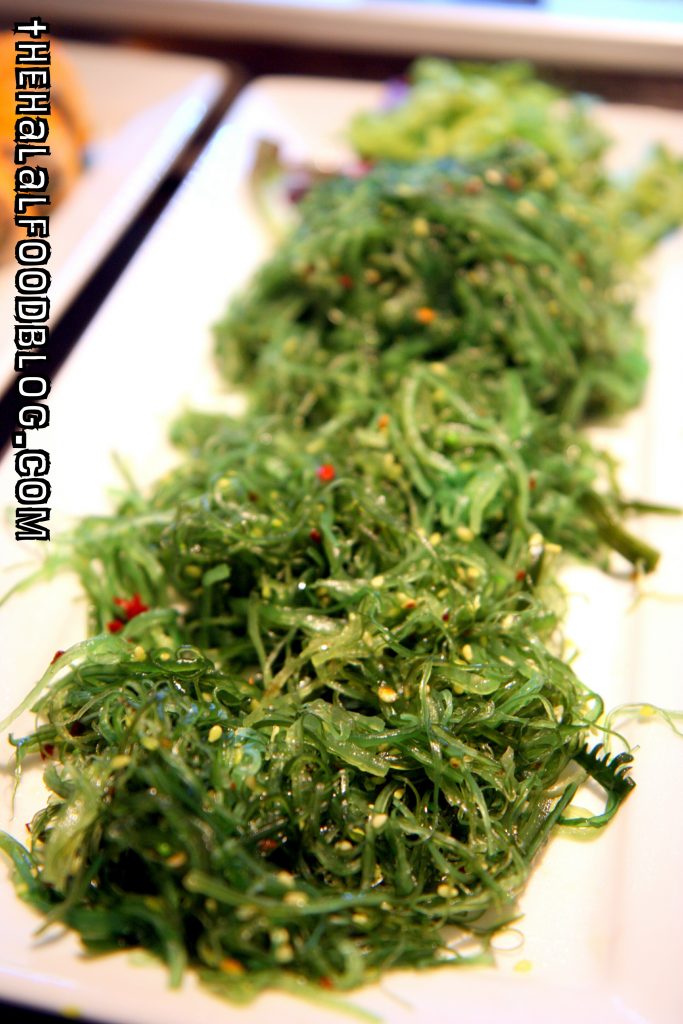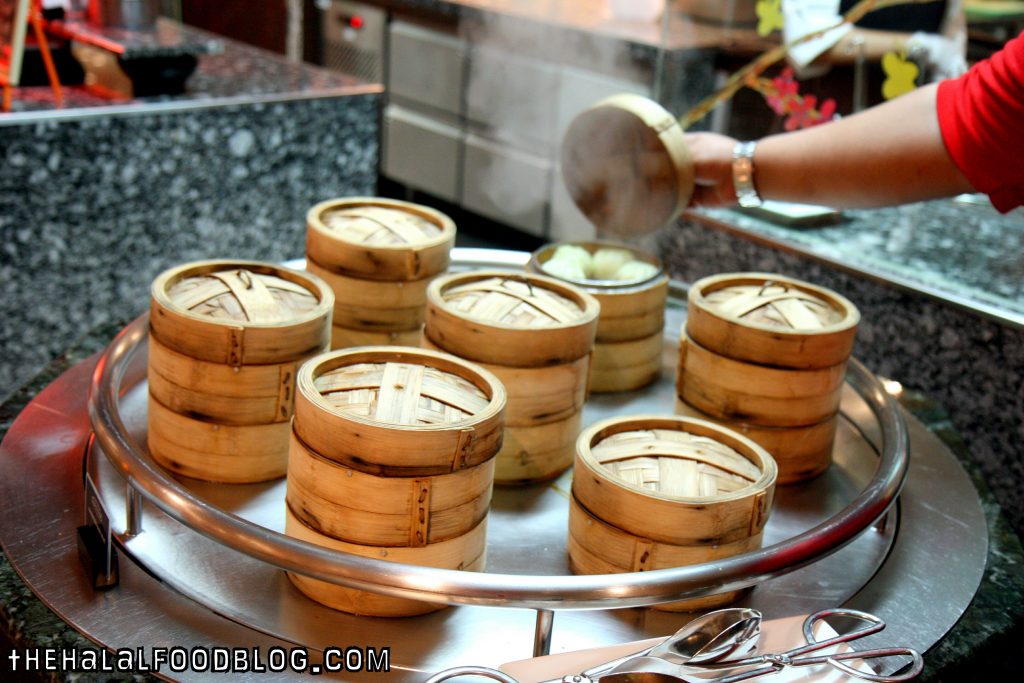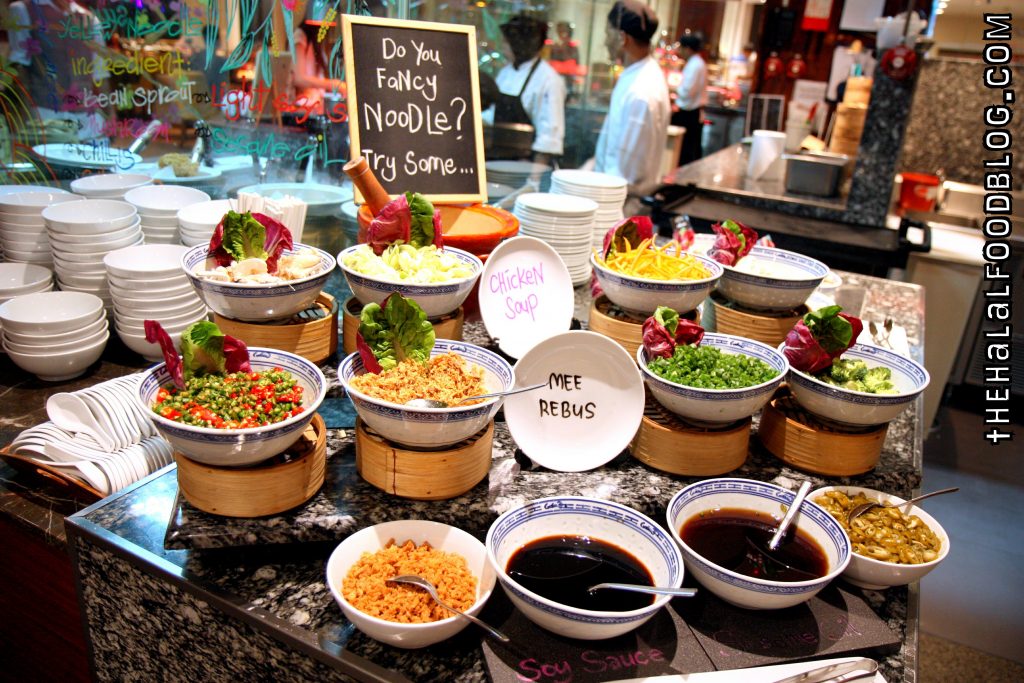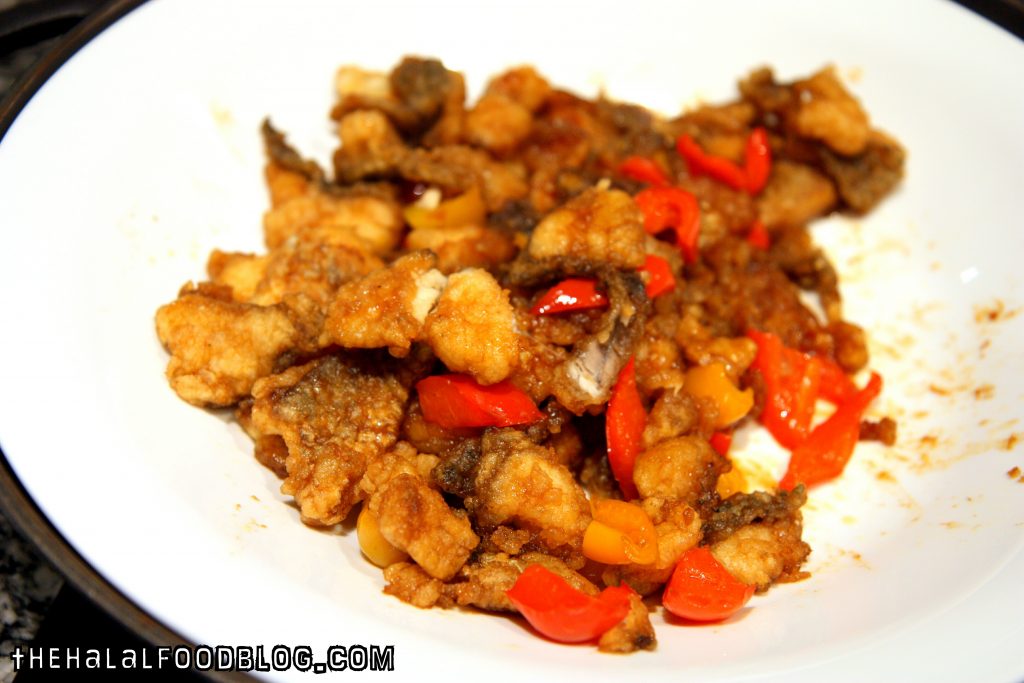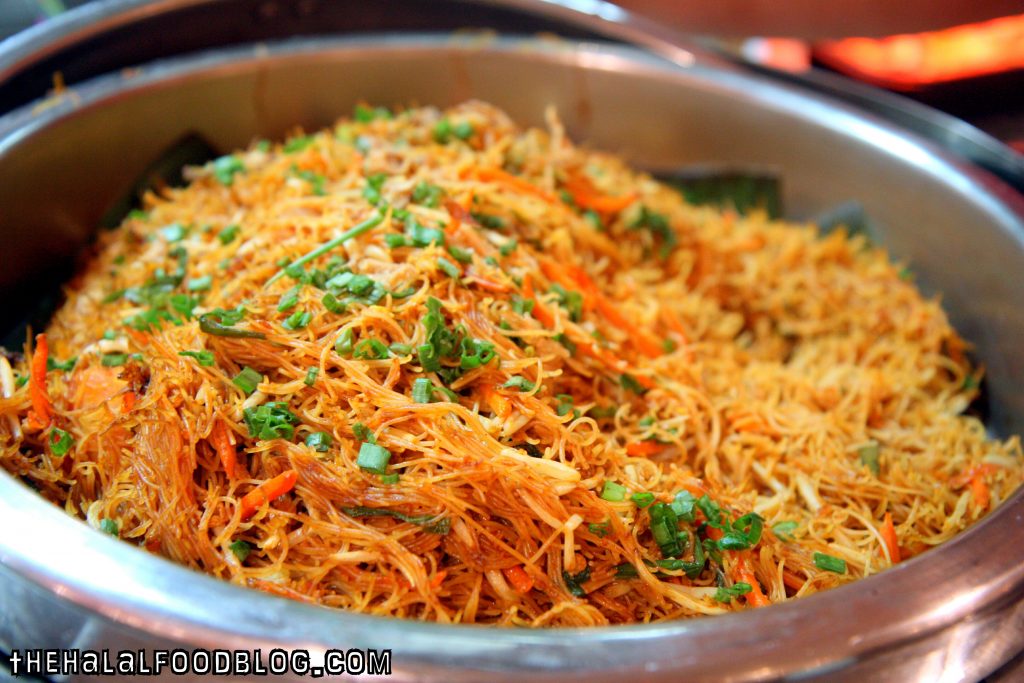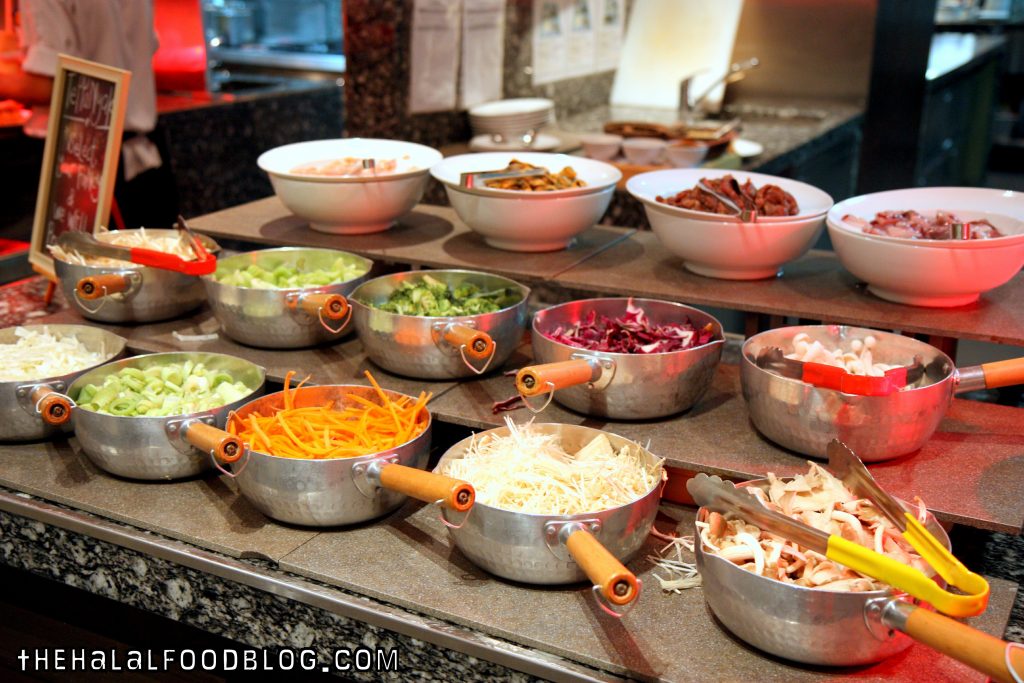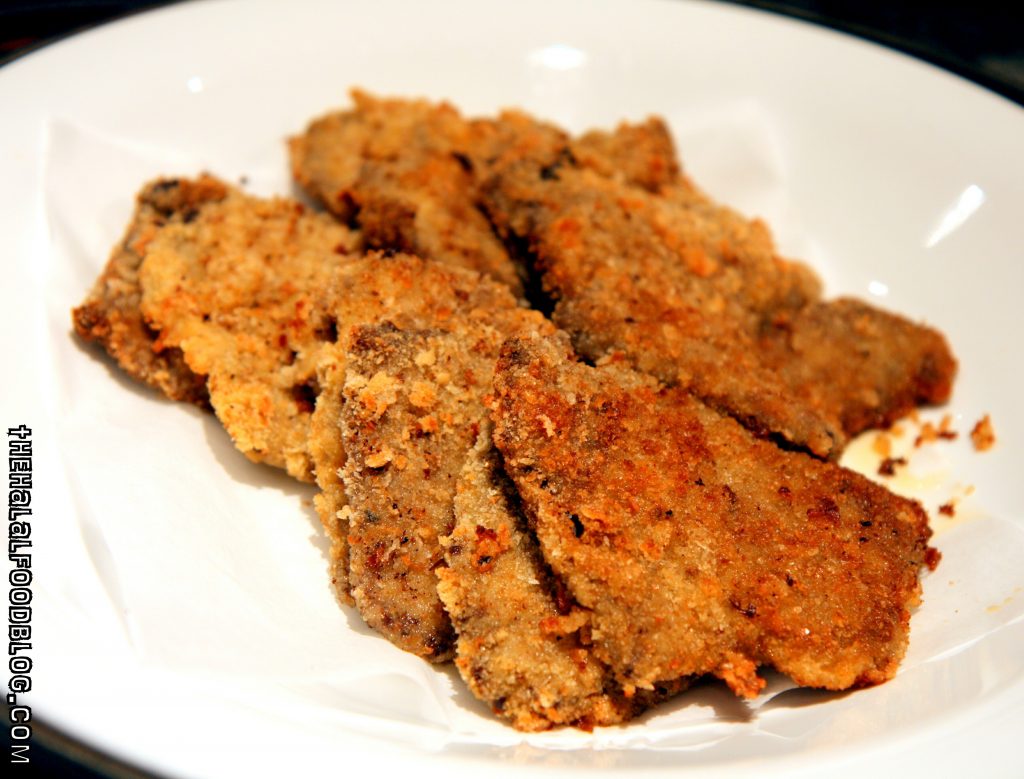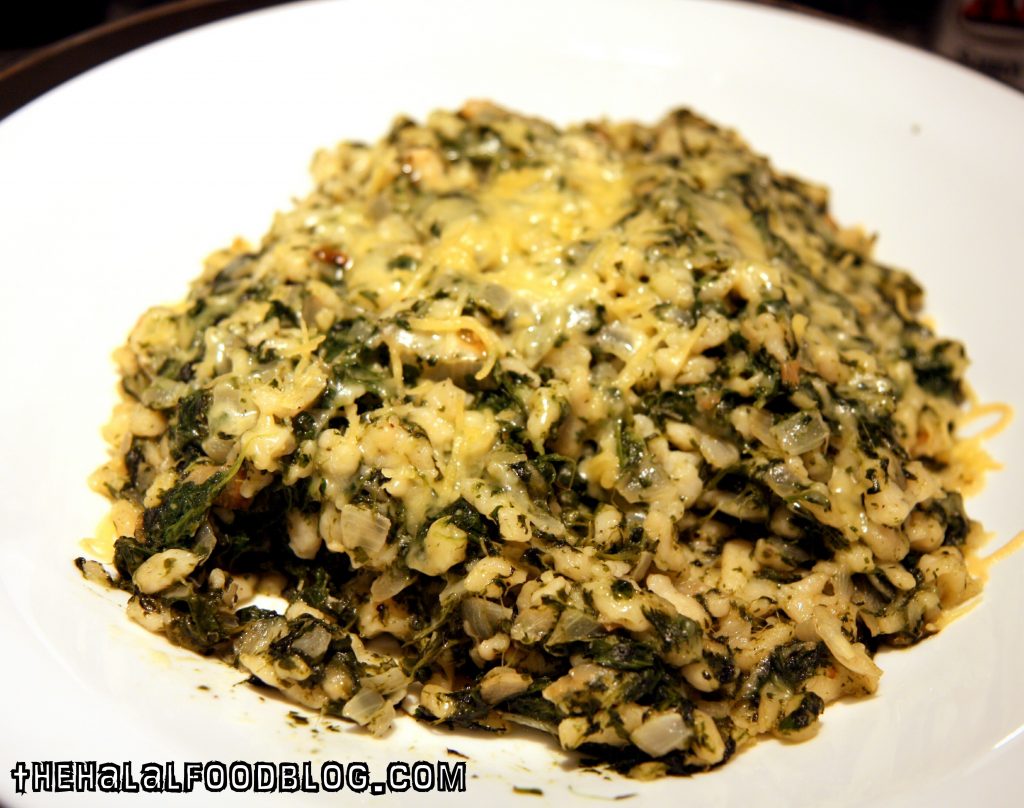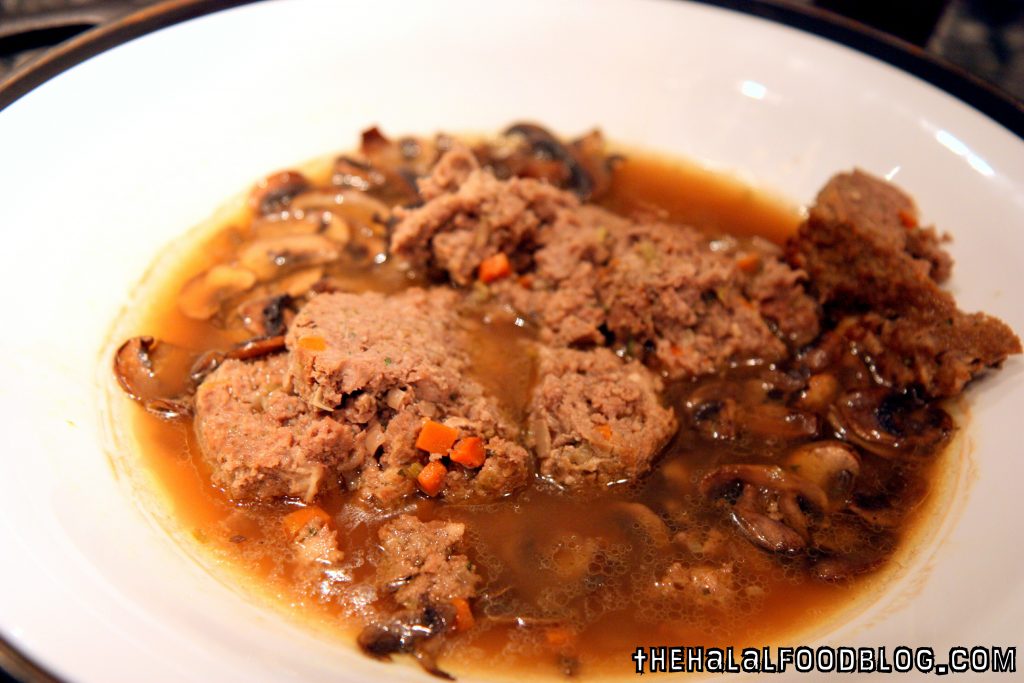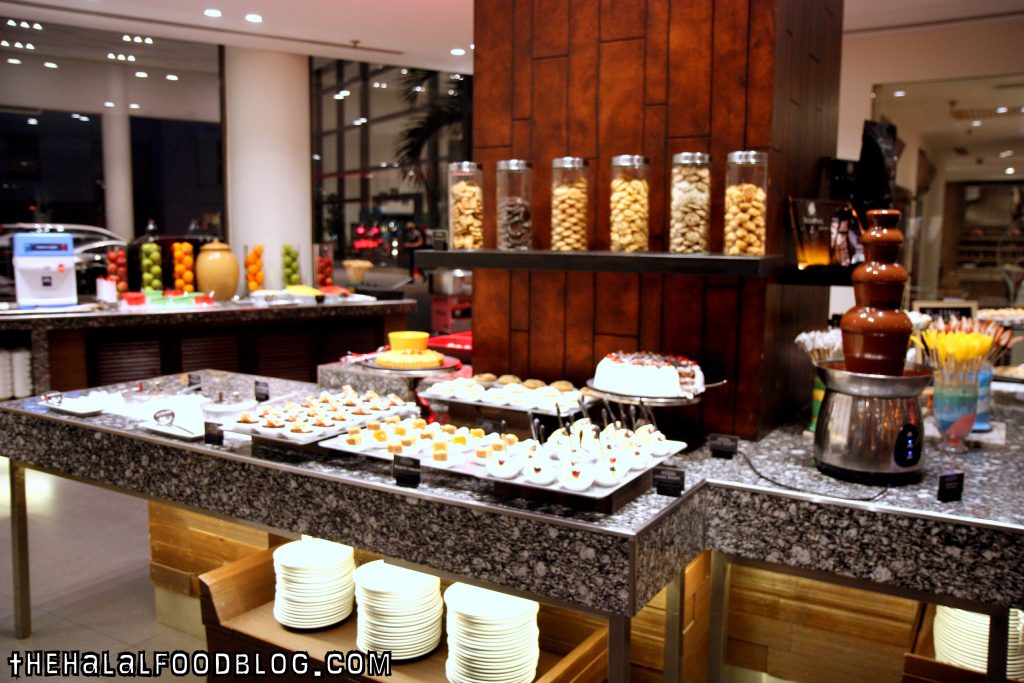 And all of that was just the buffet spread. In fact, there were more dishes but we just chose the best of the best because we wanted to sit down and makan ASAP also LOL
They also have a great and extensive ala carte menu like we mentioned which include loads of things including fresh pizza!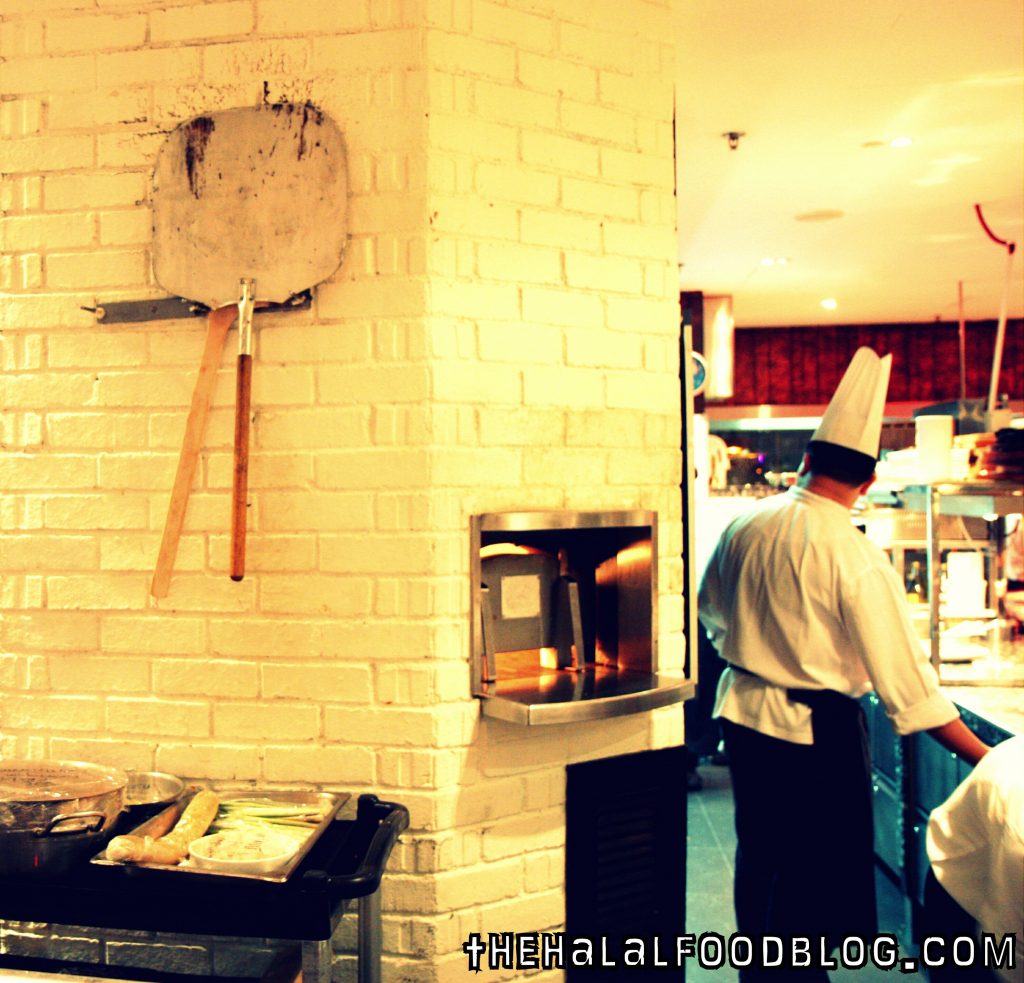 Yep! They have an actual wood-fire oven!! You can imagine how great the pizza is gonna be right?
They have 5 types to choose from including one where you can customize your own pizza from scratch!
Well, we didn't have the pizza but we got to try some of the house specialties including something that will set hearts and mouth afire…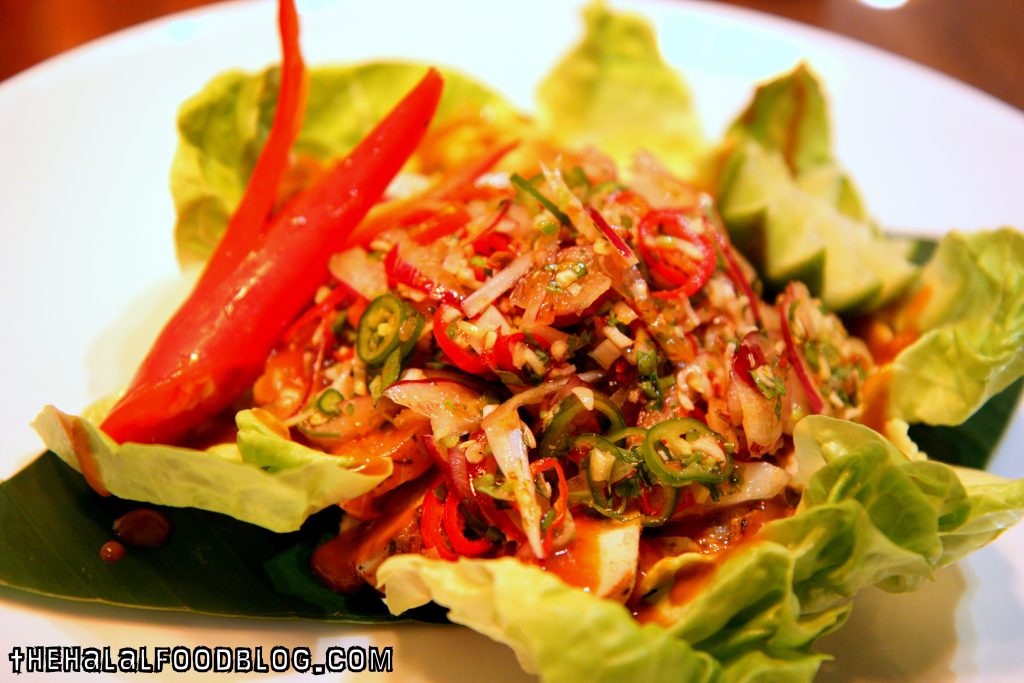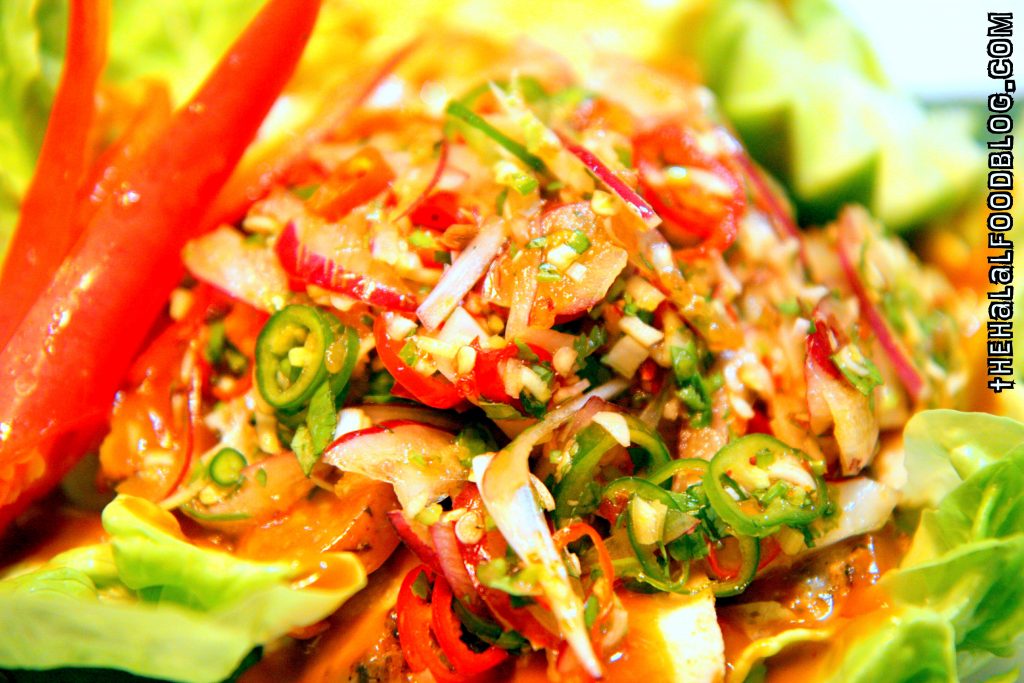 That, dear readers, is the Asian Chicken Salad. And boy oh boy is it one spicy salad!
It's got Mesclun greens, grilled chicken slices, shallots, ginger flower, chili and lime juice. Seems like a simple and straightforward combination of ingredients right? Well, the combination of those ingredients have unlocked an unknowing level of spiciness that is simply SHIOK to the max!!
LOL anyways it's definitely a must try when you visit especially if you're a fan of the spicy.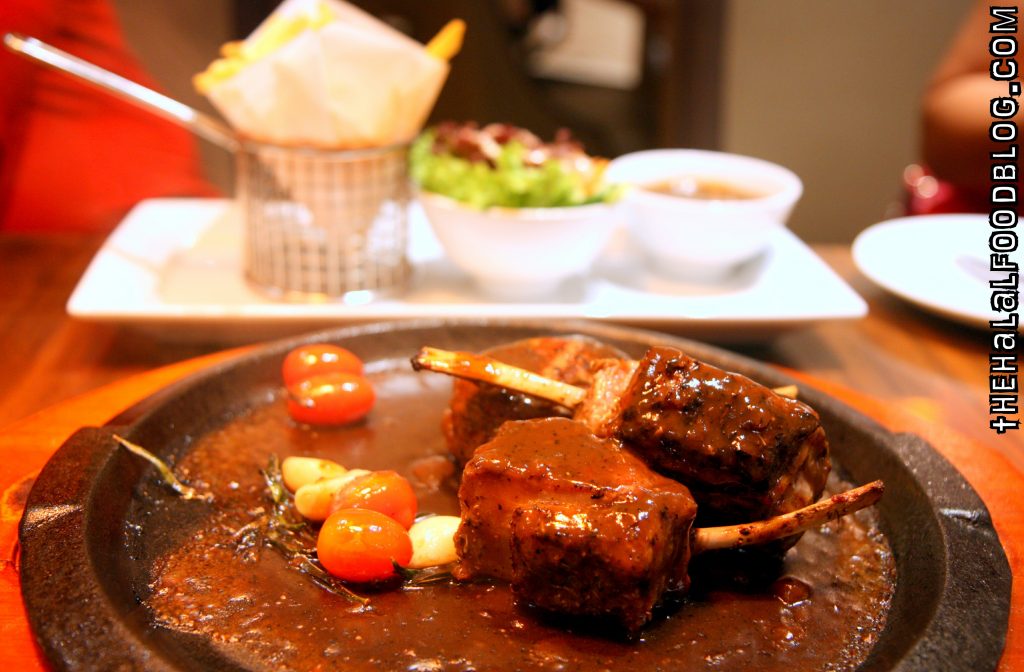 Next up was the Lamb Chops which came on a sizzling hot plate. So it comes with fries (says Gratin Potatoes on the menu though…) and some salad. Plus, they pour on the brown gravy with a hint of black pepper when they serve the dish to your table.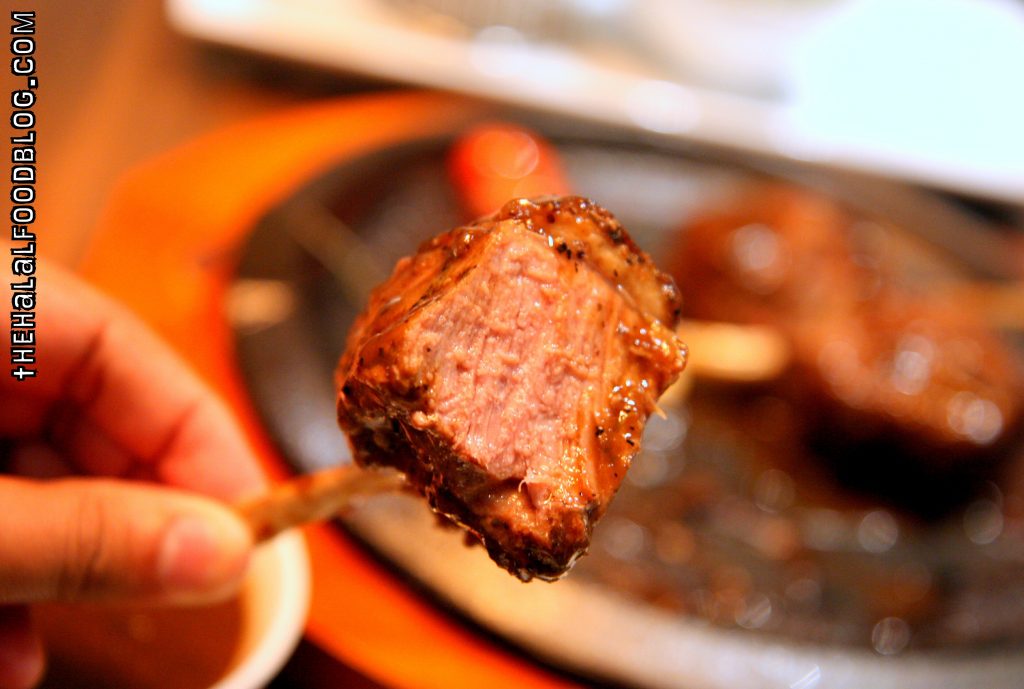 The perfect done-ness for lamb and a great tasting dish all-round.
I guess anything on a sizzling plate is bound to get your appetites going right? LOL
Anyways, they've got so much on the menu. From local delights like Char Kway Teow and Chicken Rice to sandwiches and burgers to pasta and Western delights like Fish and Chips and Steak and of course, let's not forget the desserts!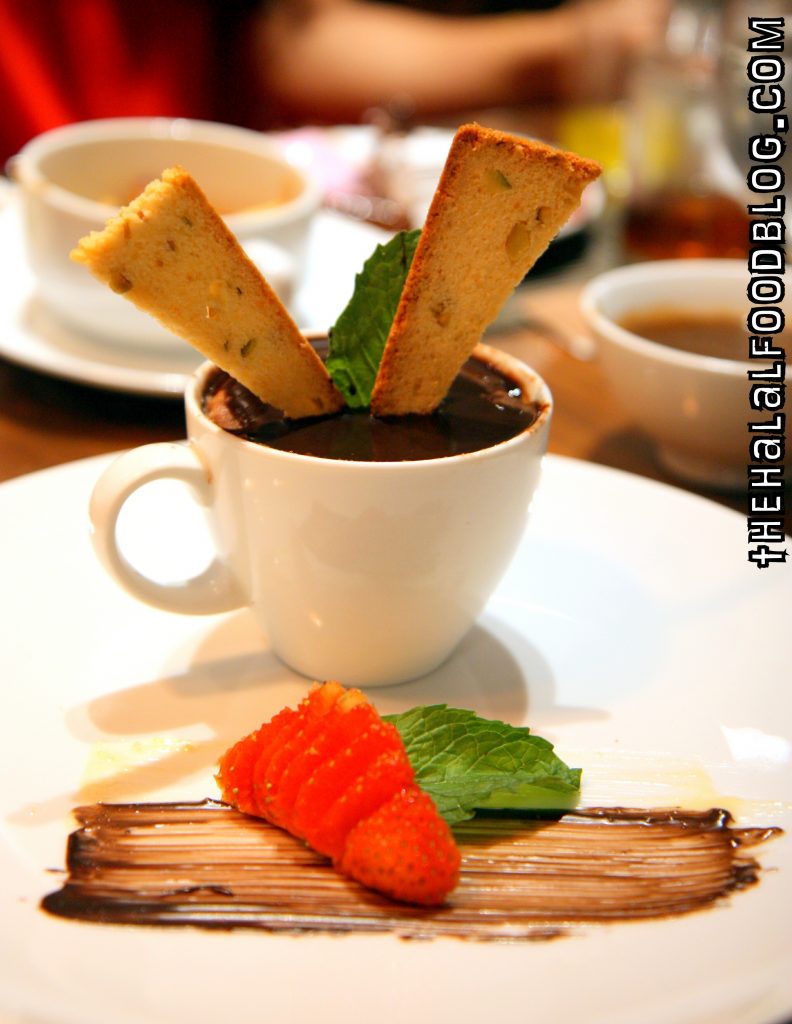 So this dish arrived with a teacup on it. And in this teacup, it seems like some chocolate.
We're told that the dessert is named Dark Chocolate Volcano and here we are wondering to ourselves "Errrr…. why would they call this the Dark Chocolate Volcano?"
And then we found out.
Yeah that really happened.
It's just a teacup but it's filled with some of the most potent chocolatey goodness we've ever had. Seriously!
In fact, the Dark Chocolate Volcano is sooooo rich and decadent, you might want to consider sharing it.
And by the way, they've got a great selection of Mocktails to go along with the great food you're enjoying too!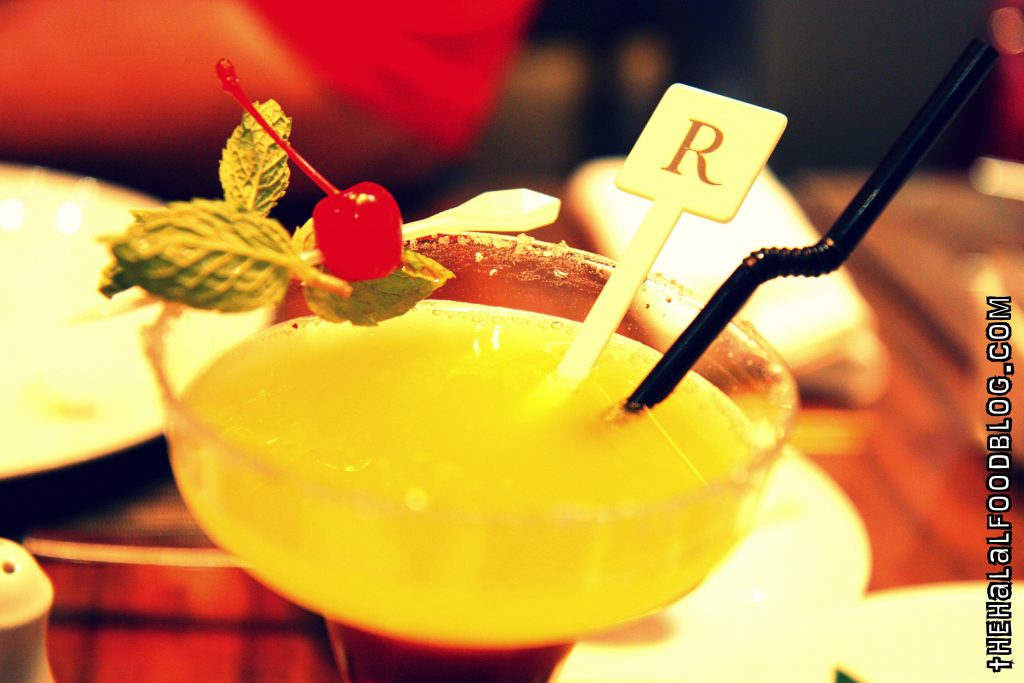 So as you can see, the reasons for us heading back to Renaissance Johor Bahru Hotel are clear.
Not only are we talking about enjoying one of the best 5-star experiences ever, there's so much great food to be enjoyed while you're there?
You'll probably enjoy yourselves so much that you won't even want to leave the hotel and you won't need to either 🙂
Renaissance Johor Bahru Hotel
Lobby Level
2, Jalan Permas 11, Bandar Baru Permas Jaya
81750, Masai, Johor, Malaysia
Tel: +60 7-381 3333
www.marriott.com/hotels/travel/jhbbr-renaissance-johor-bahru-hotel/
Facebook: www.facebook.com/RenaissanceJohorBahruHotel
Instagram: @renaissancejohorbahru

All information (including prices, availability of item on menu and Halal status of establishment) are accurate at the time of posting. All photos used in this site are property of The Halal Food Blog unless stated otherwise.