So here's a name that's been pretty hot and trending on social media now. So far, the buzz is all good with everyone naming Ratu Lemper as one of the best things to start 2016 with. We even saw quite a few friends posting pictures of their orders and these very inviting Lempers with generous filling.
So, apa lagi – The Halal Food Blog pun order lah LOL
In fact, I ordered twice. One to the office on a weekday and once more for home on the weekend. That way, we could get both a wider range of feedback on the Lemper plus also a good indication on the consistency of quality which is always a big concern when ordering from a home-baker or in this case, a home-maker of Lemper.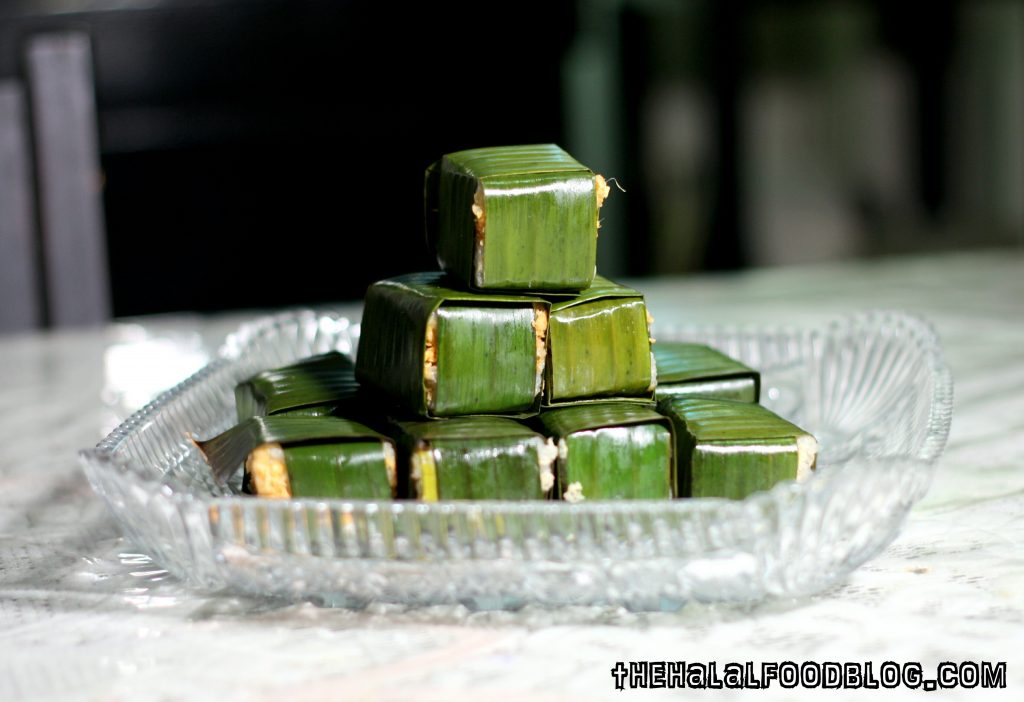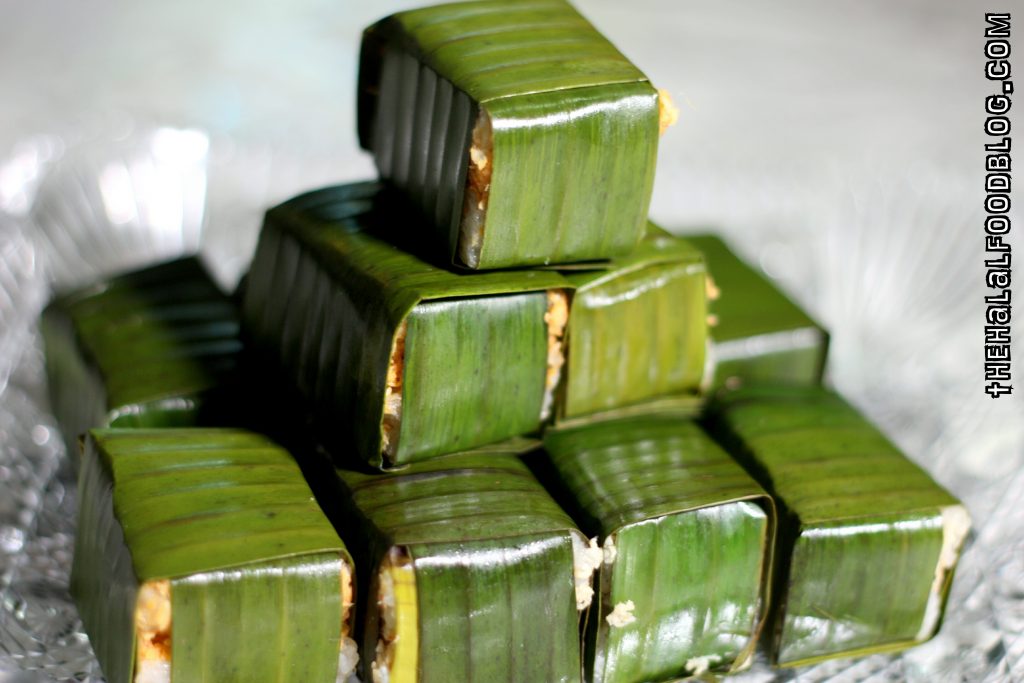 So what exactly is a Lemper anyways?
Because when I first saw it, I thought to myself "That looks like Pulut Panggang lah" which technically is not wrong because they are quite similar but with pretty distinct differences.
For the Ratu Lemper version, the pulut (glutinous rice) is cooked with santan (coconut cream) and in between the layers, they use 100% chicken floss which has been prepared and seasoned with a whole range of spices and seasonings. And instead of being panggang-ed (grilled), it appears to be steamed instead.
We ordered a package which included both Original and Spicy where the floss makes a difference and the package also included some Nagasari as well.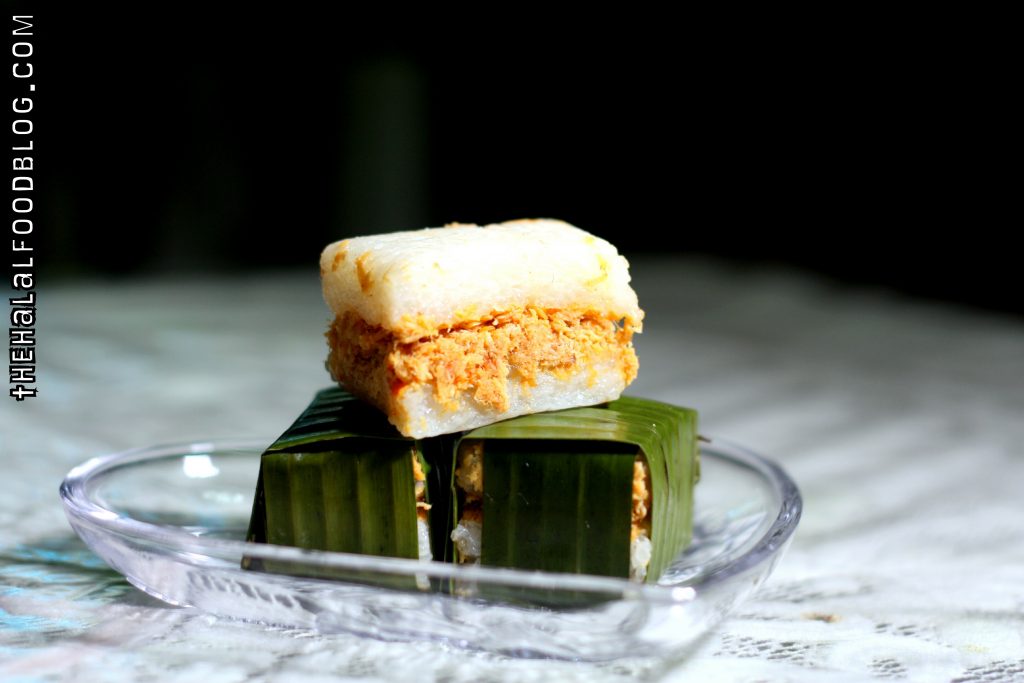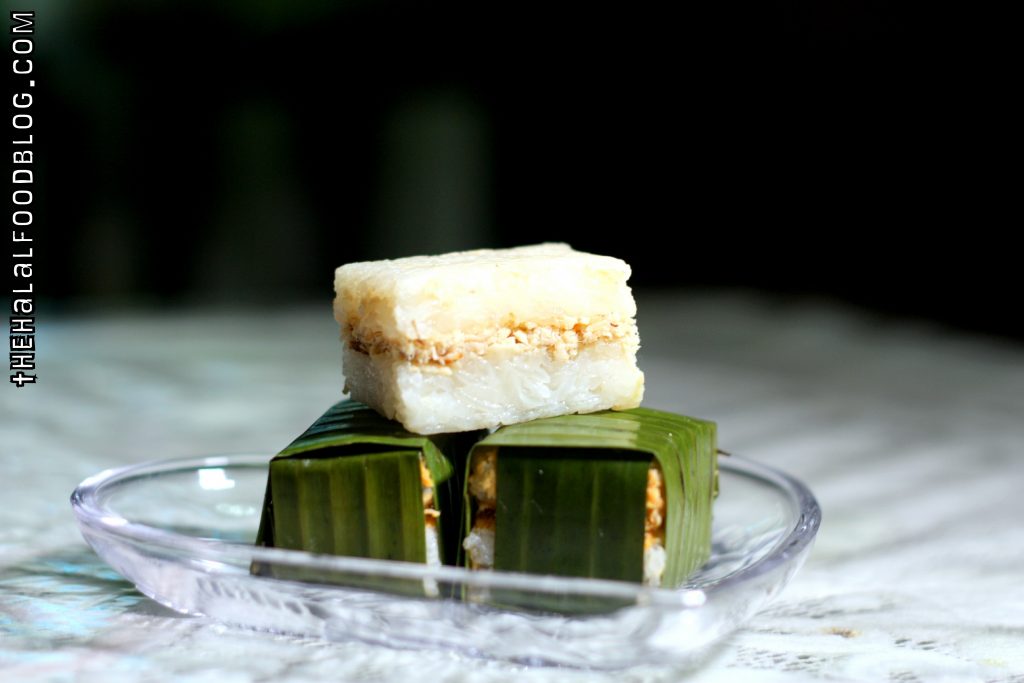 So like we said, Ratu Lemper offers two varieties of Lemper. Both come filled with a generous amount of chicken floss and you can choose from either the Spicy version or the Original version. You can tell by the colour of the floss which denotes which one is Spicy and Original. And the difference in taste is also very obvious LOL
The Extra Spicy version seems to be the choice of the people most probably because it has a stronger spicier flavour and that chili kick is actually very prominent here. It's little wonder why it's more popular compared to the Original version.
But having said that, I actually didn't mind the Original version because even though it may not have packed such a punch compared to the Spicy Lemper Ayam, the Original Lemper Ayam allowed me to enjoy the flavour of the chicken floss a bit more without being lost in the spices and chili. Well, up to preference I guess.
And you can really see what we mean when we say they really give a generous amount of filling in the Lemper. One of the best feedback we have gotten when we tried is that the pulut still remains soft which is a very big plus because we all know that a hard/dry pulut is a big turn off. But with Ratu Lemper, we're very glad to report that the pulut more than passes the test.
By the way, the Lemper can actually get quite filling LOL whacked 2-3 and started to get full.
But remember to leave space for some Naga Sari!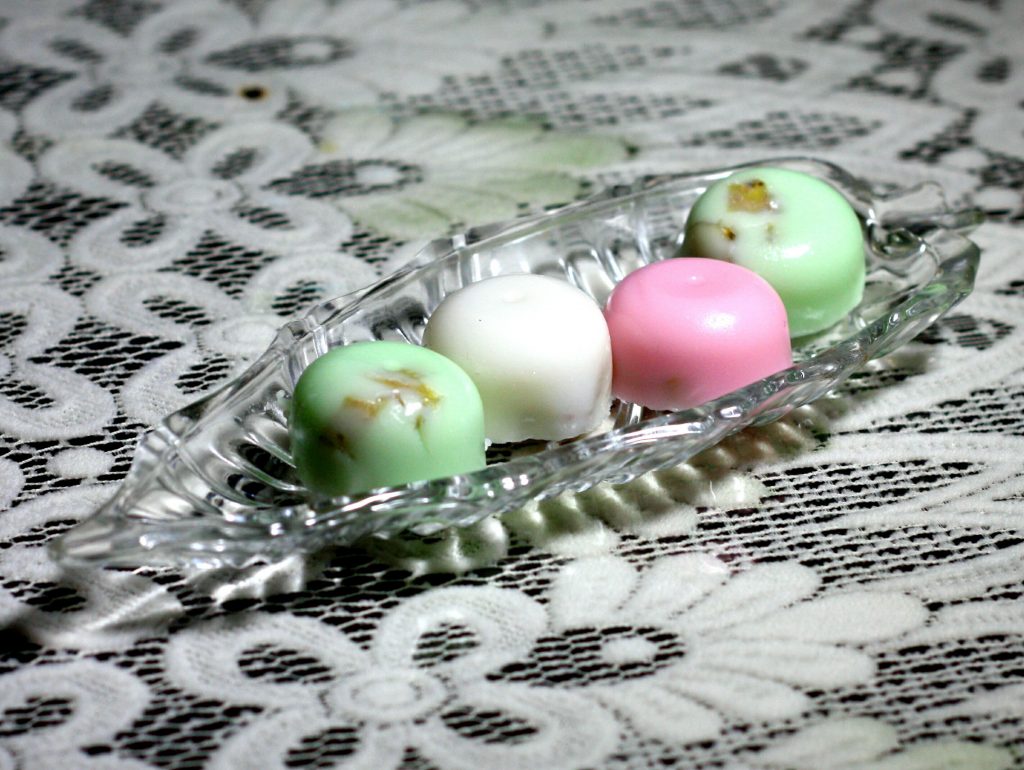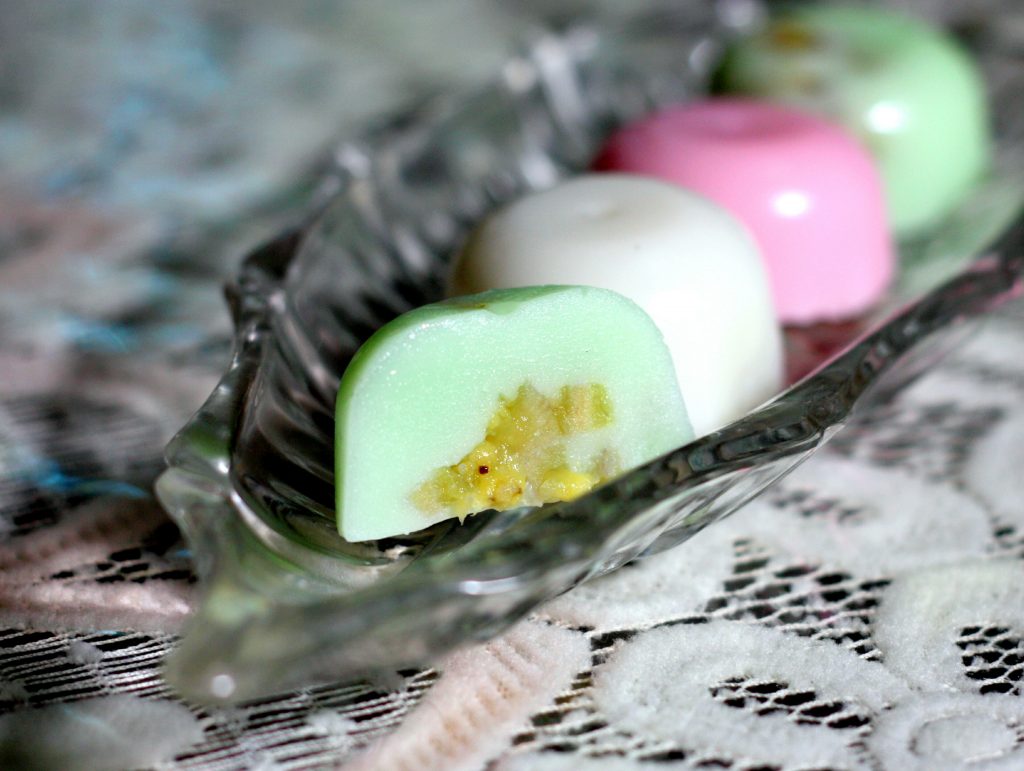 Yes, we said that same thing when we saw it. It doesn't look like a traditional Nagasari but besides the looks, what's more important is how it tastes.
No banana leaf wrapping to be found here but instead something that resembles Konnyaku jelly instead. But despite its non-traditional apperance, this Nagasari actually manages to hold its own!
The banana filling is sweet and definitely tastes like the original Nagasari we all know and love.
But for the rice flour cake, the first batch we got sent to the office seemed to be on the softer side while the batch on the weekend seemed to be a bit more 'solid' in texture.
Overall, flavour-wise was okay and if you won't miss the banana leaves, then this is still a tasty traditional dessert with a twist. Plus, it's a great choice for the kids too!
The set we ordered was $25 and included 10 Original Lemper, 10 Spicy Lemper and 13 Nagasari.
If you calculate, that adds up to less than $1.50 per piece which is actually very very economical considering the quality and the convenience. You can choose to self-collect at Yew Tee or they provide island-wide delivery for $10.
But based on their Facebook and Instagram, they do have different pricings and packages available from time to time so check it out there or drop them a message to ask. Don't be shy! Super friendly and prompt too!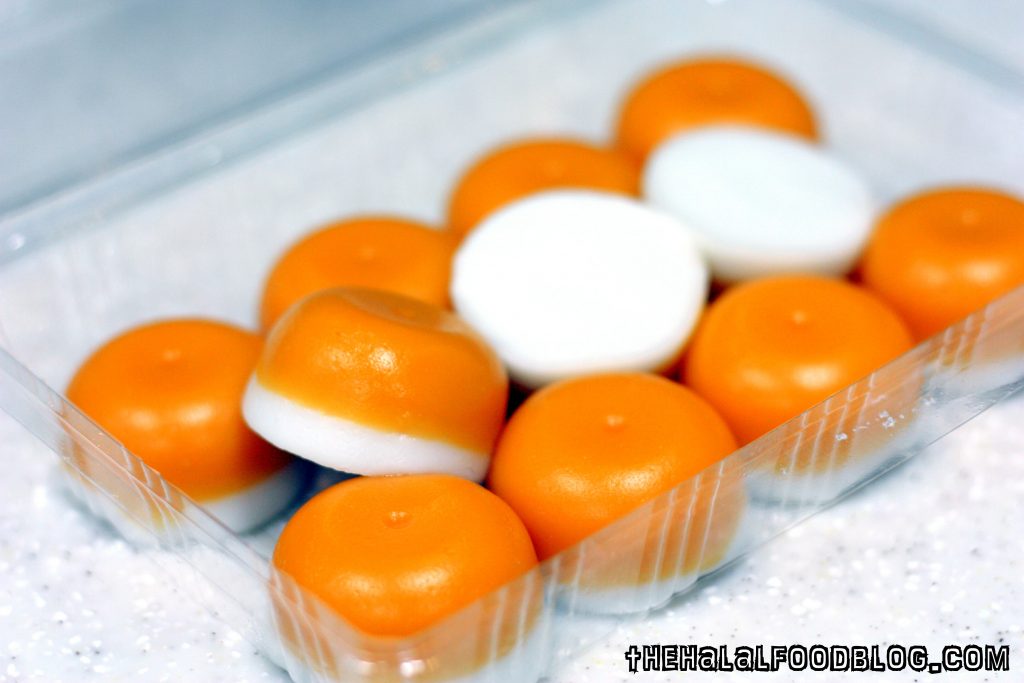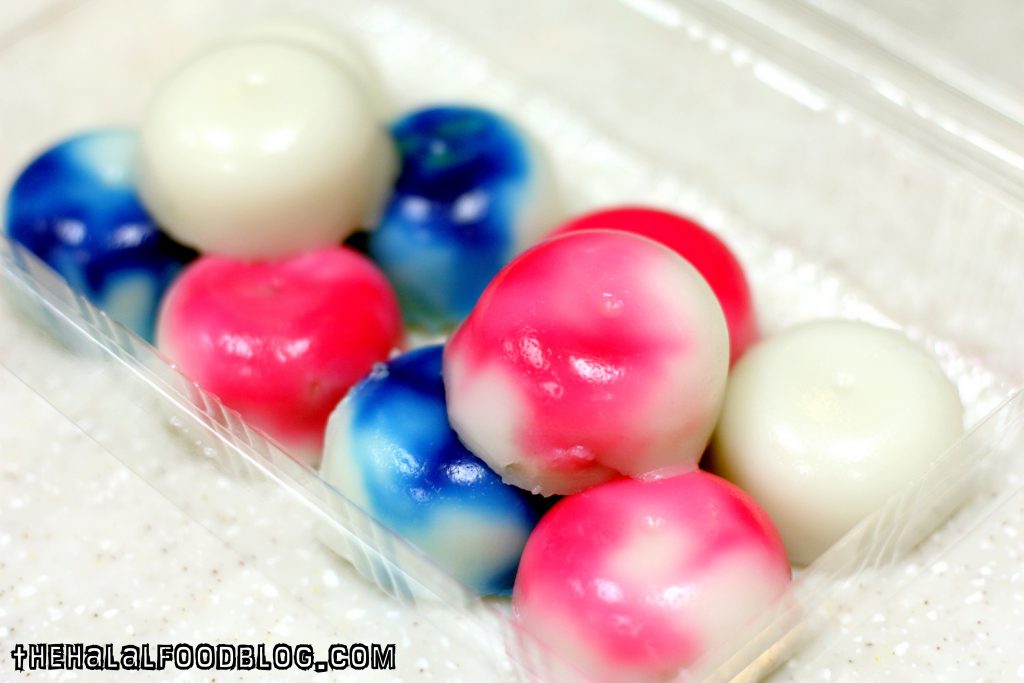 Update! We ordered more Nagasari and some Talam Keledek and it was the bomb! Big hit at the office party!!
So far, it seems like Ratu Lemper is living up the hype it has generated. It's good to see someone able to carry on traditions and even add a modern twist in a way. This is definitely a good choice to order for parties, office pot luck (In fact, we plan to order another batch!), gatherings and even functions with the family and will surely be a talking point when you serve it.
Ratu Lemper
Tel: 9885 2678
Facebook: facebook.com/ratulemper
Instagram: @ratulemper
All information (including prices, availability of item on menu and Halal status of establishment) are accurate at the time of posting. All photos used in this site are property of The Halal Food Blog unless stated otherwise.
---
Ratu Lemper offers 10% off for all FRIENDS Card holders. Available for all walk-ins from Tuesday to Friday.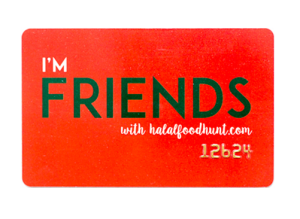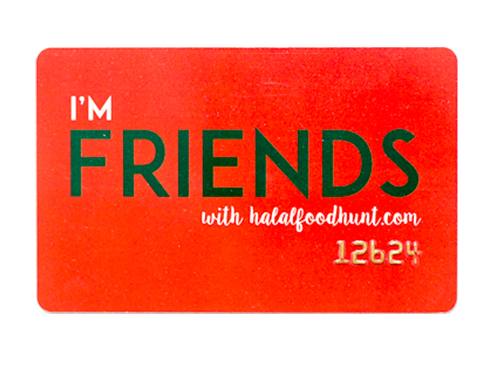 Get your FRIENDS with halalfoodhunt.com Rewards Card now at only $18/year and unlock discounts at over 60 halal restaurants, cafes, bakeries including online e-commerce businesses in Singapore. For a full list of where you can enjoy your card, click here.