Do you remember reading about Ratu Lemper when we first reviewed them in January this year?
Well, even if you have not read that original post, you must surely have at least heard about Ratu Lemper if not tried their famous Lemper Ayam by now right?
Quite a lot has happened since we first wrote about them in January!
For one, they now have their own shop! We've actually had the pleasure of getting to know the team behind Ratu Lemper over the past few months and we were even privileged enough to get a sneak peek at the work that goes into making these tasty delicacies.
In fact, you'd be surprised at how much hard work goes into making Lemper… we definitely were!
Let's just say that we are never taking another Lemper for granted ever again LOL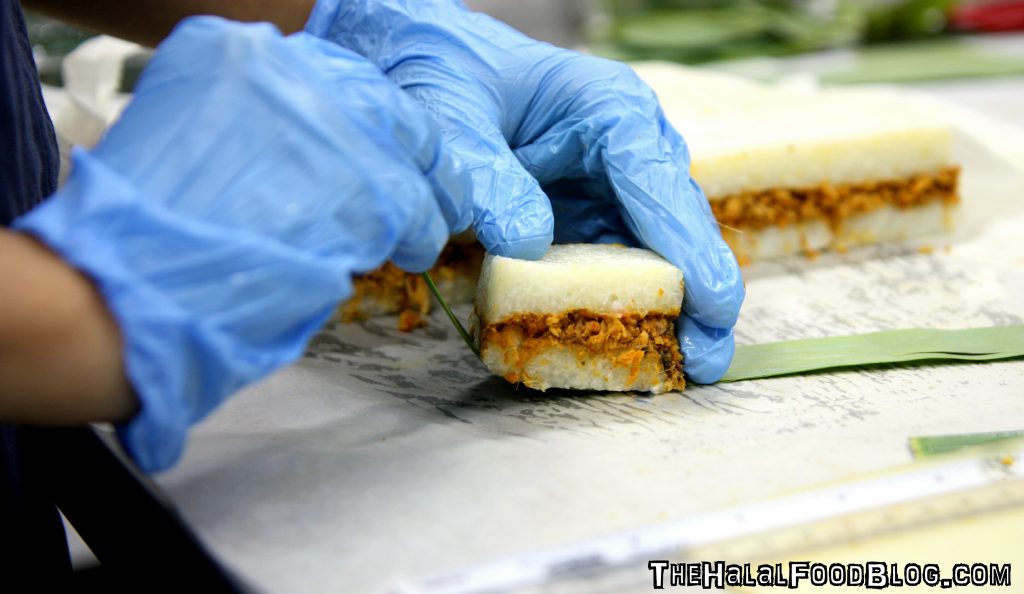 For a something that seems like a really simple 'snack' a lot of preparation is done before they actually start cooking, assembling, wrapping and packing the Lemper. Ratu Lemper makes it as simple and as traditional as they can and it turns out absolutely excellent.
In fact, the whole idea came about when the founder and chief of Ratu Lemper, Aliya (who is actually from Indonesia by the way!), decided that she was missing her childhood favourite snack too much so she not only made her own Lemper but kept on perfecting her recipe until she felt she had it just right.
The end result is the great tasting Lemper we all know and love today!
At first, you might compare Lemper to Pulut Panggang (which is the comparison I made to be honest) and you would not be wrong. I guess the main difference would be the cooking method but I have a feeling it takes a bit more work to get the finished product at Ratu Lemper.
From start to finish, it takes about 7 hours on average to complete a batch of Lemper.
Yes – SEVEN HOURS!!! And that's now at their store. Imagine how it must have been like when they operated at home!
The chicken for the floss filling alone takes about 5 hours. And in case you were wondering, they shred the chicken by hand okay! No joke! And the floss filling is all chicken and they add in chili for the Spicy version. Oh yeah and lots of love in there as well of course LOL
The glutinous rice (aka pulut) is soaked overnight before being double-steamed and has a great coconut milk flavour.
That explains why the pulut is super soft!
And those banana leaves used to wrap the Lemper are also prepped from scratch at Ratu Lemper. They buy, cut and prep it all. They even have someone who *individually* wipes the banana leaves! Seriously!
By the way – there's no MSG or preservatives used in the making of their Lemper.
So you can see what I mean by a lot of work and a lot of love goes into making their Lemper.
All that hard work and imagine repeating it over and over and over again and they churn out batches upon batches of hand-made Lemper for the masses. Now that's what I call dedication to your craft!
Besides their famous Lemper Ayam (Original, Spicy and Extra Spicy), the geniuses at Ratu Lemper do not rest on their laurels and always seem to be coming up with all sorts of new stuff to put on their menu (or at least on their counters for a limited time).
I recently saw them make Beef Rendang Pizza! Well, I didn't get to try that (yet) but in terms of Beef, I did get to their Lemper Sapi which swaps out the usual chicken floss filling with some beef. This would be a great choice for anyone looking to add a bit of variety!
And their creations are not limited to just Lemper…
One of the their most recent creations is SUPER popular and it's easy to see why.
You may have seen photos of it FLOODING your social media feeds awhile ago.
Oh yeah. I'm talking about the Tapak Kuda Banjir.
But why is it called Tapak Kuda Banjir? Oh this is why –
LOL I think you can probably tell by now why it's called what it's called.
And we are happy to report that it is not just a gimmick because this Tapak Kuda Banjir is absolutely delicious!
The cake portion itself is moist and tasty and it's obviously a good thing when you have copious amounts of Nutella to the point that it literally flows everywhere LOL no complaints here and I reckon no complaints from anyone else either because this is absolutely the bomb!
Oh and please be sure to slice it up while it's still cool out from the fridge because once the Nutella starts to get to room temperature… JENG JENG JENG!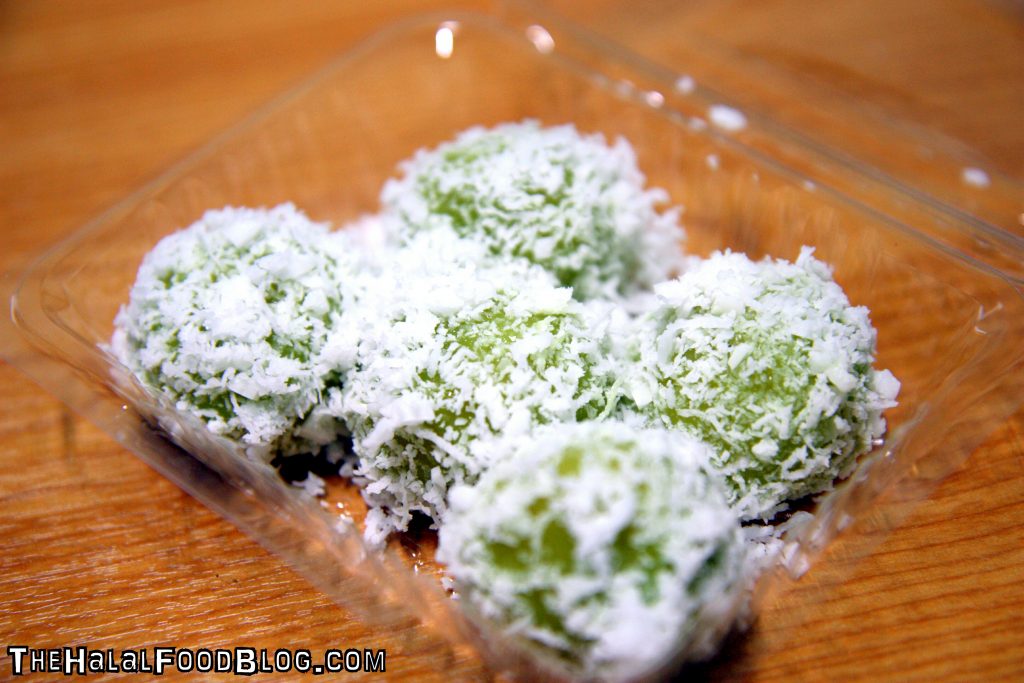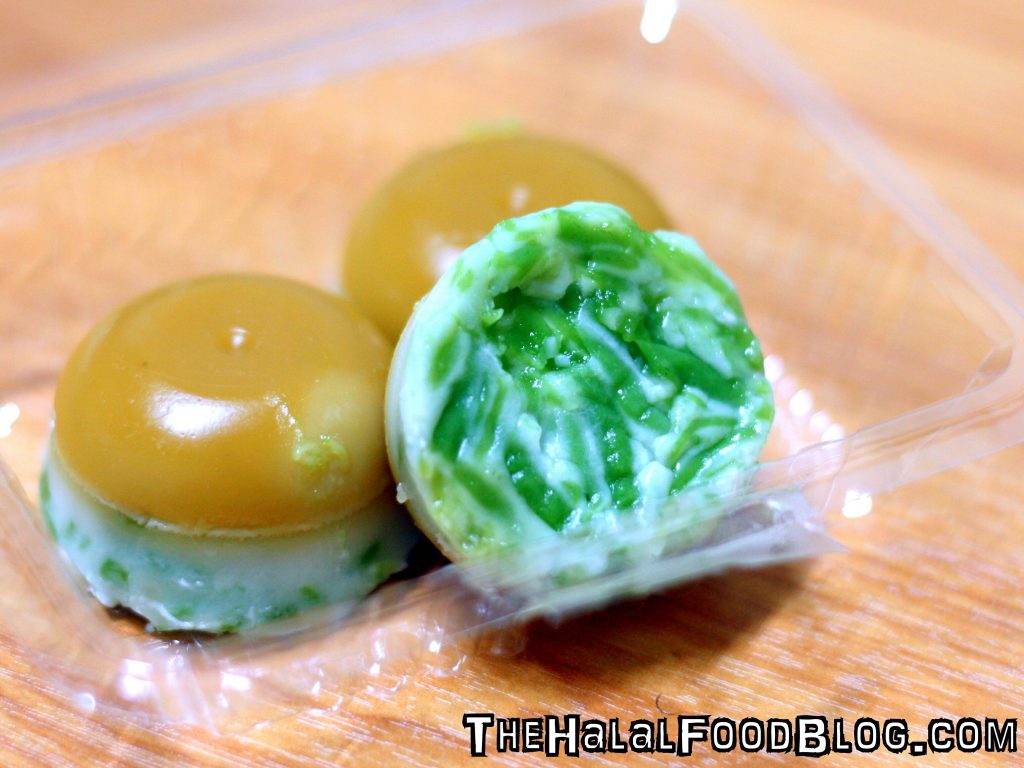 They have other desserts too like the sedap giler Nagasari and Talam Keledek but this time, we tried 2 new ones.
The Ondeh-Ondeh were tasty one-bite wonders and the Talam Cendol adds to the ever-expanding range on the Ratu Lemper shelves.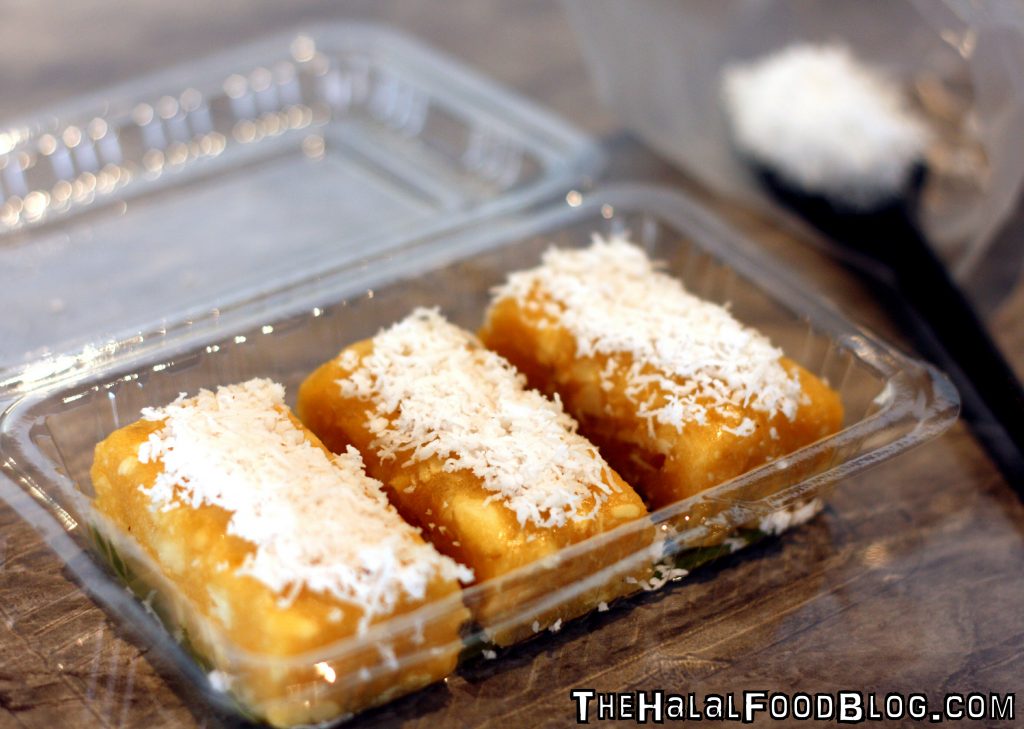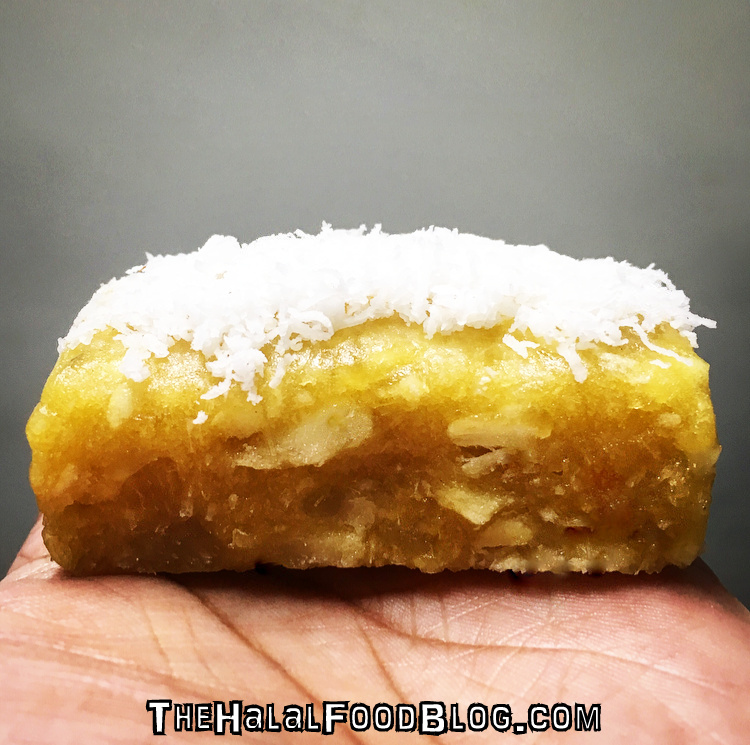 And last but not least, we tried the Getuk Ubi aka Getuk Singkong because I actually have a soft spot for this traditional dessert. You can see the bits of the ubi (tapioca) in there so you know it's the real deal. The grated coconut comes on the side and is a must when you enjoy this dessert.
In fact, pretty much all the stuff at Ratu Lemper is impressive and I have not heard anyone give a negative review so far as far as I know.
Meet Aliya and Amin! These two are the masterminds behind Ratu Lemper and you will probably see them at the store every day that they are open. Either at the counter or behind the scenes in the kitchen.
For an idea that came to fruition just over a year ago, Ratu Lemper has definitely come a long way and now that they have their own shop in the heart of of the Arab Street quarter, we can now drop in to get some of our faves off the counter (and whatever special creation they come up with next LOL)
The fantastic artwork on the ceiling beams were done just over a month ago by a super great and talented artist whose work you can see on Instagram just follow @wphunkyart
But besides the pretty ceiling, what you will probably also pay attention to is what's being served on the platters at the counter! LOL and please be informed that they sell out very often! If you're thinking of making a large order then best to pre-order and FYI Ratu Lemper can also deliver to you too in case you can't make it down to their shop!
Our advice is to follow them on Instagram where you can get updates, special promos from time to time, information on new products and pre-orders and of course, great photos of their delicious treats LOL
For someone who knew absolutely 0% about Lemper just over a year ago, I can safely say that I know much more now and I believe that what we enjoy at Ratu Lemper is probably the best version of it available to us now. So here's to more great things and more Lemper from Ratu Lemper!

Ratu Lemper
16 Baghdad Street
Tel: 9885 2678
Facebook: www.facebook.com/ratulemper
Instagram: @ratulemper
Operating Hours:
12pm til 8.00pm or til sold out
Closed on Mondays
All information (including prices, availability of item on menu and Halal status of establishment) are accurate at the time of posting. All photos used in this site are property of The Halal Food Blog unless stated otherwise.
---
Ratu Lemper offers 10% off for all FRIENDS Card holders. Available for all walk-ins from Tuesday to Friday.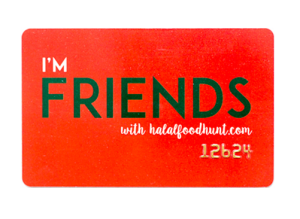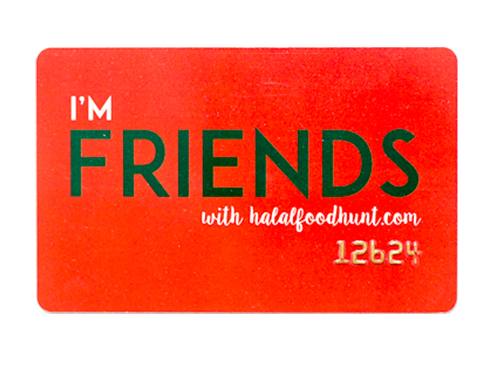 Get your FRIENDS with halalfoodhunt.com Rewards Card now at only $18/year and unlock discounts at over 60 halal restaurants, cafes, bakeries including online e-commerce businesses in Singapore. For a full list of where you can enjoy your card, click here.