We continue our rundown of options for Iftar during this upcoming Ramadhan!
Even though there is an abundance of choices for us, we're always looking for that unique factor that sets an eatery apart and when it comes to traditional flavours of classic Malay dishes, we don't have to look much further than Verandah @ Agrobazaar Malaysia Singapore.
Verandah @ Agrobazaar Malaysia Singapore is famed for bringing us the delicious flavours from our closest neighbour and to be honest, there were some traditional Malaysian dishes I've tried there that I've never even heard of before LOL so you can see that it's always great to visit because you never know what new dishes you'll learn about and perhaps it may even become a favourite of yours!
The Verandah @ Agrobazaar Ramadhan Buffet is on from 28 May til 22 June 2017 and as always, we're going to display the best and most delicious dishes that you'll be able to enjoy at this buffet spread including a whole Roasted Lamb Leg!
At a Ramadhan Buffet, you can definitely expect to have some Kurma (Dates) to break your fast right? Well, at Verandah @ Agrobazaar they have a whole range of sweet fruits for you to break you fast!
Not just Kurma but also dried Apricots, Raisins and even Figs (my favourite!!) too!
In fact, these products are also available at the Agrobazaar store downstairs so you can grab some on the way home in case you really like them.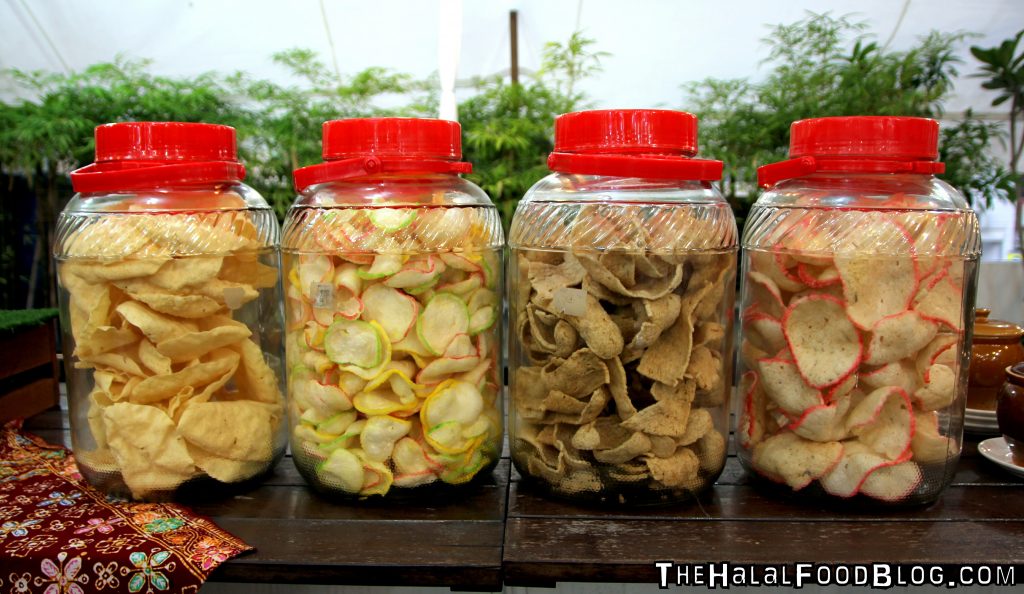 Still more appetizers to get your appetite going! Check out the range of Keropok (crackers) on display! These are really giant bottles so enjoy the keropok but just be careful when you reach into the jar okay LOL
Wah I actually can't resist lah! I have to show you all the highlight of the feast!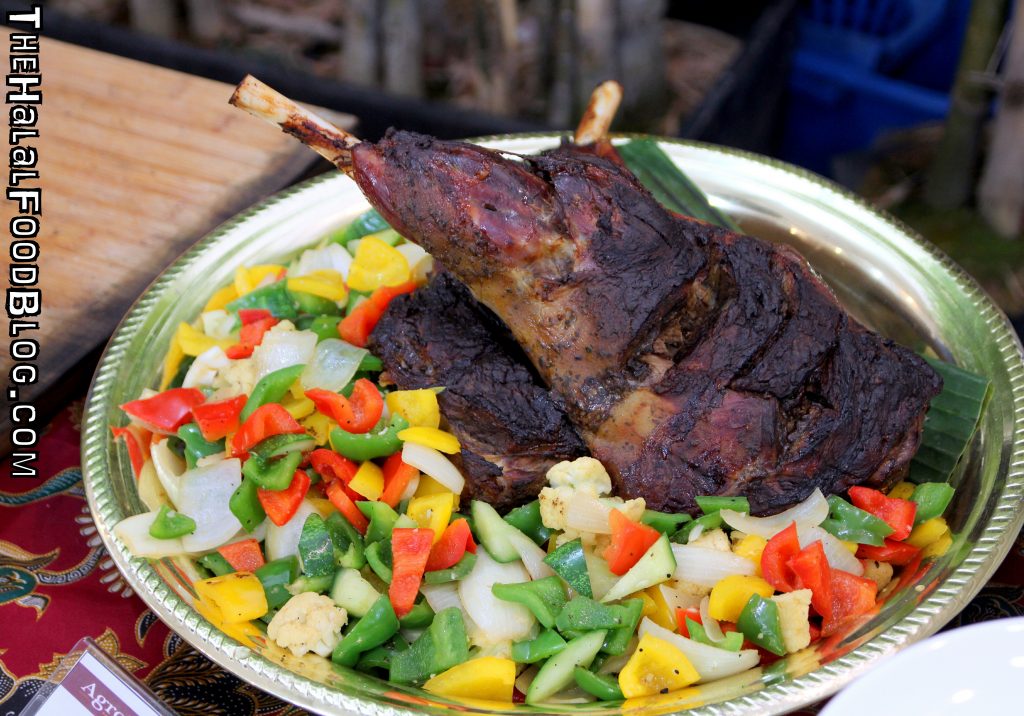 Check out the Roasted Leg of Lamb!!! A whole leg of lamb has been painstakingly marinated and roasted to tender perfection! Not only does it look amazing, it has amazing flavour too!
And one of the best parts – the Roasted Leg of Lamb is available DAILY!!
I was talking to the chef as the sliced into the tender meat for serving and learned that they marinate the meat for about 4-5 hours to let is soak in all the spices. They also add plenty of yoghurt and mint that not only adds flavour and tenderizes the meat but also helps eliminate some of the game-yness that we associate with meats like lamb.
You can enjoy the tender meat with your rice plus other dishes or perhaps enjoy with some of the Pita bread, veggies and condiments that are available at the station.
It's easy to see why this is the highlight of the Ramadhan Buffet but there are so many other dishes to enjoy too!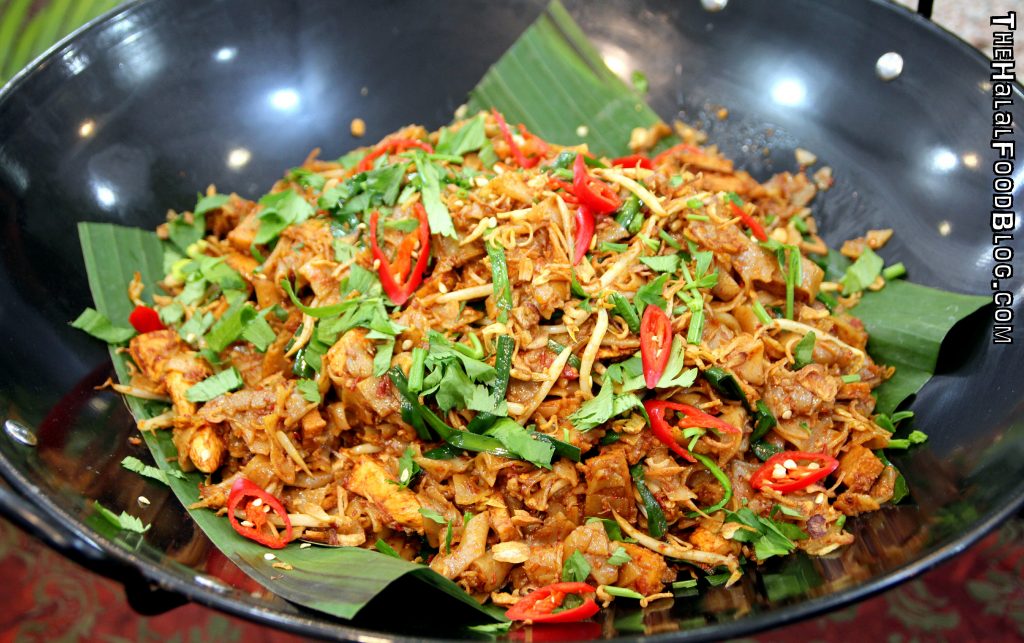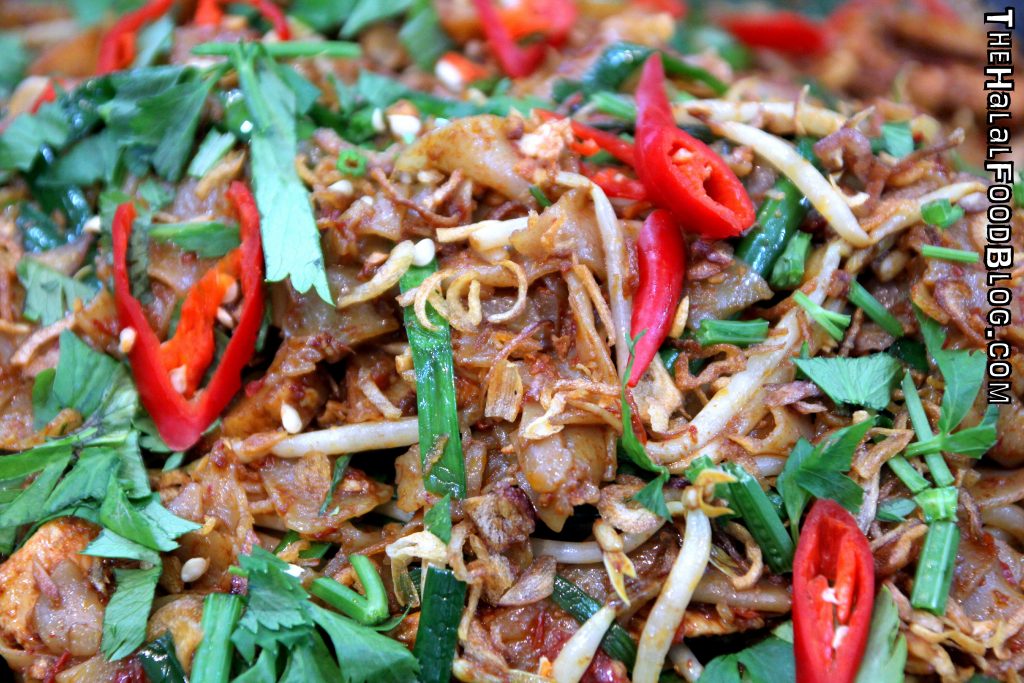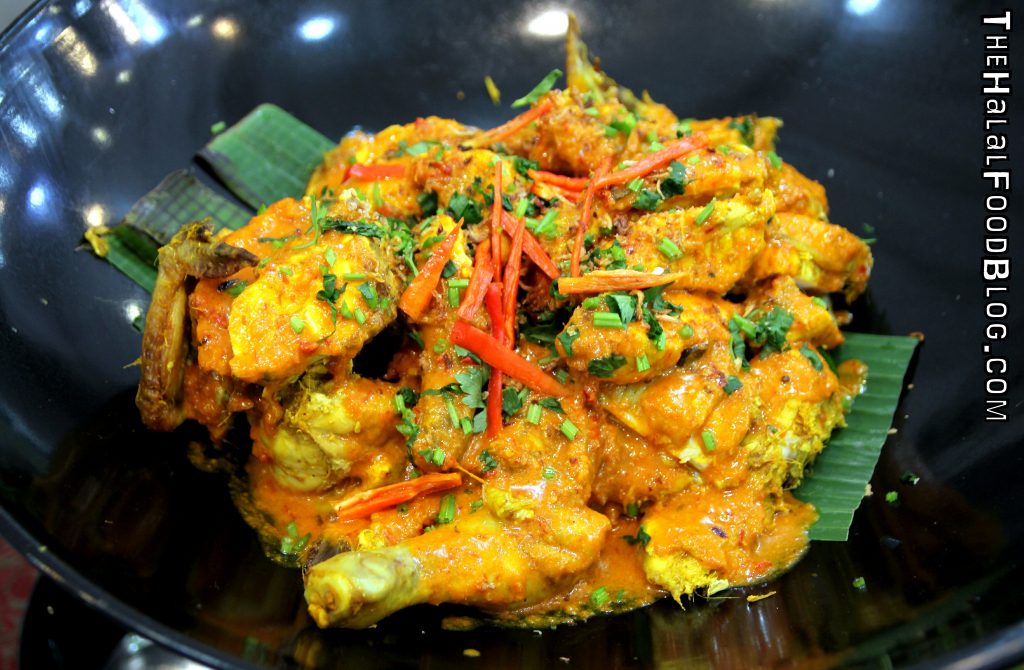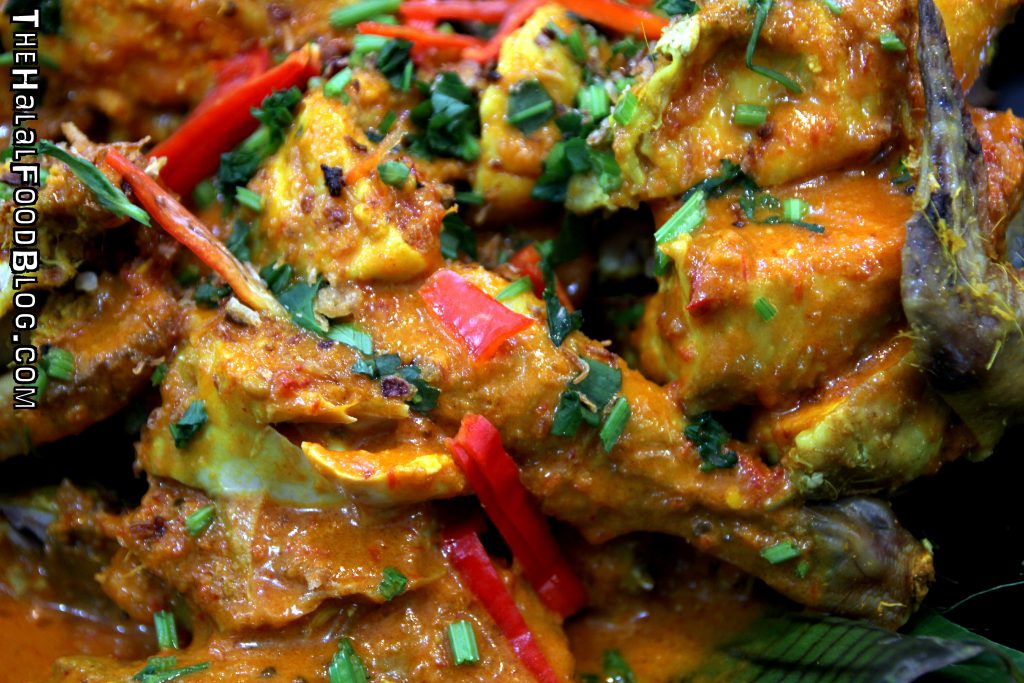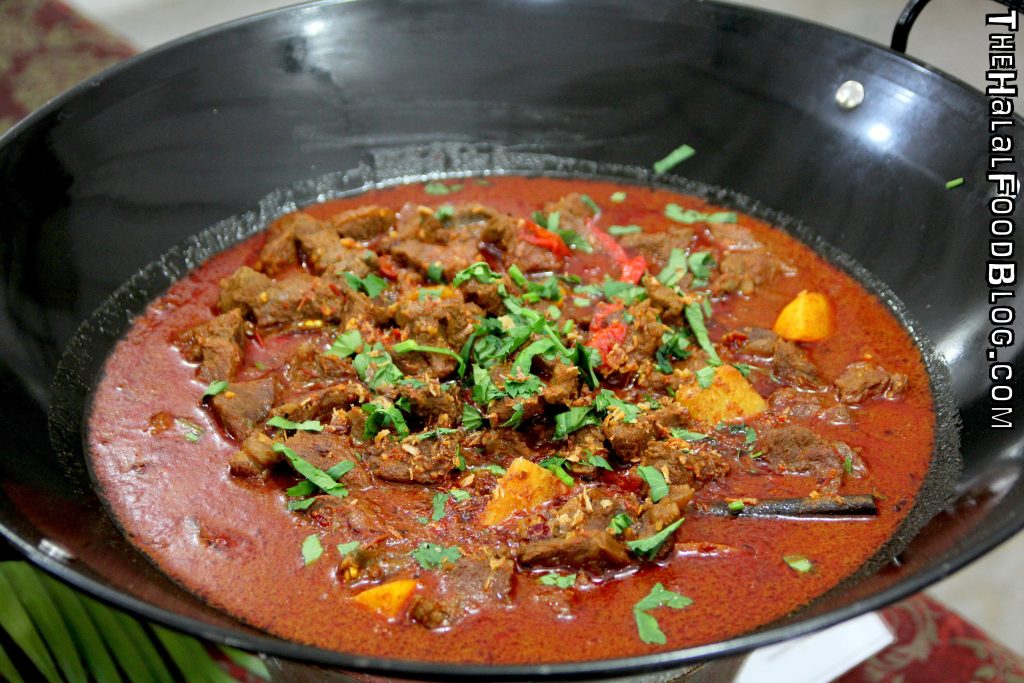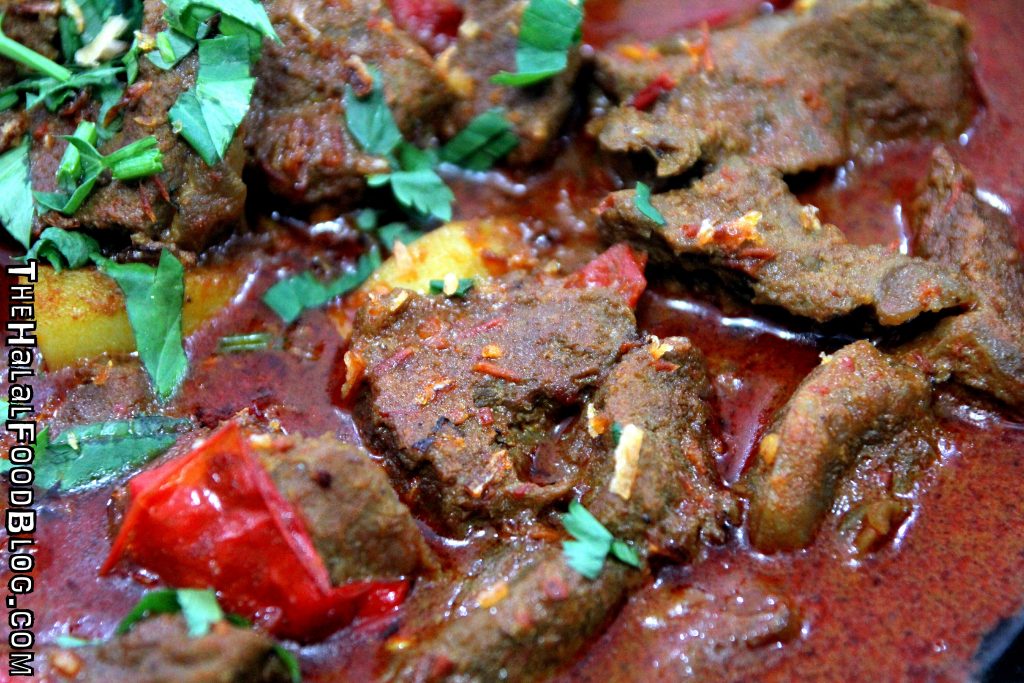 FUYOH ambik kau! The meat dishes alone have already got my mouth watering!
Without a doubt, they have a nice big serving of hot, steaming White Rice which is probably your preferred choice when it comes to enjoying all theese tasty lauk-pauk am I right?
Well, for those like me who prefer an alternative, they also have a noodle dish for the spread like the Kway Teow Goreng so there's something for everyone.
Quite interesting choices for the meat dishes when we visited and definitely 1 or 2 that you don't normally see at your standard buffet line. For example, why have a normal chicken dish when you can have Ayam Percik Terengganu right? Tender chicken that's bathed in a coconut gravy that's sure to hit the spot.
I was expecting to see your run-of-the-mill Rendang or something but a pleasant surprise to see a dish called Daging Gulai Kawah instead! Definitely something unique and worth a try!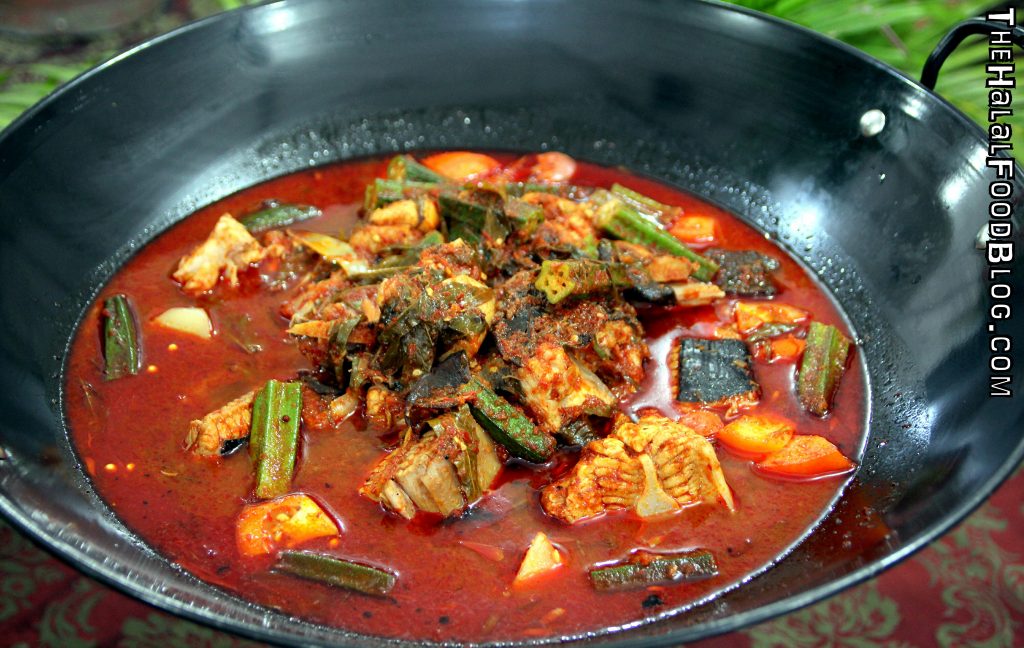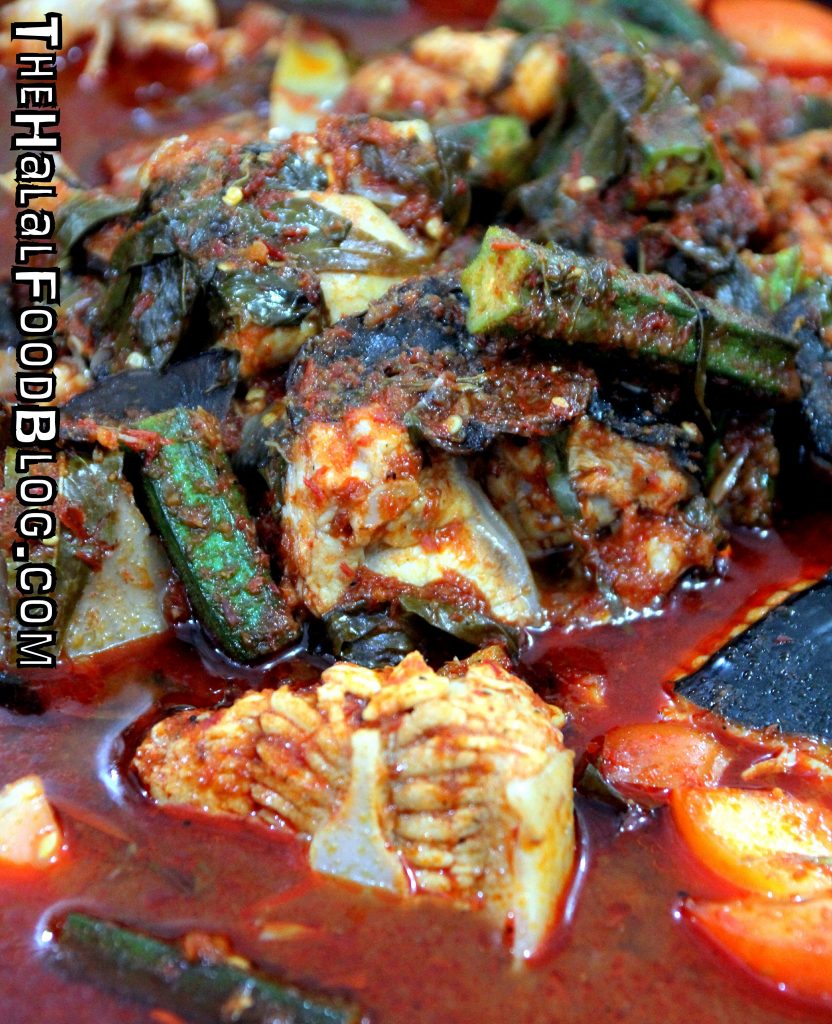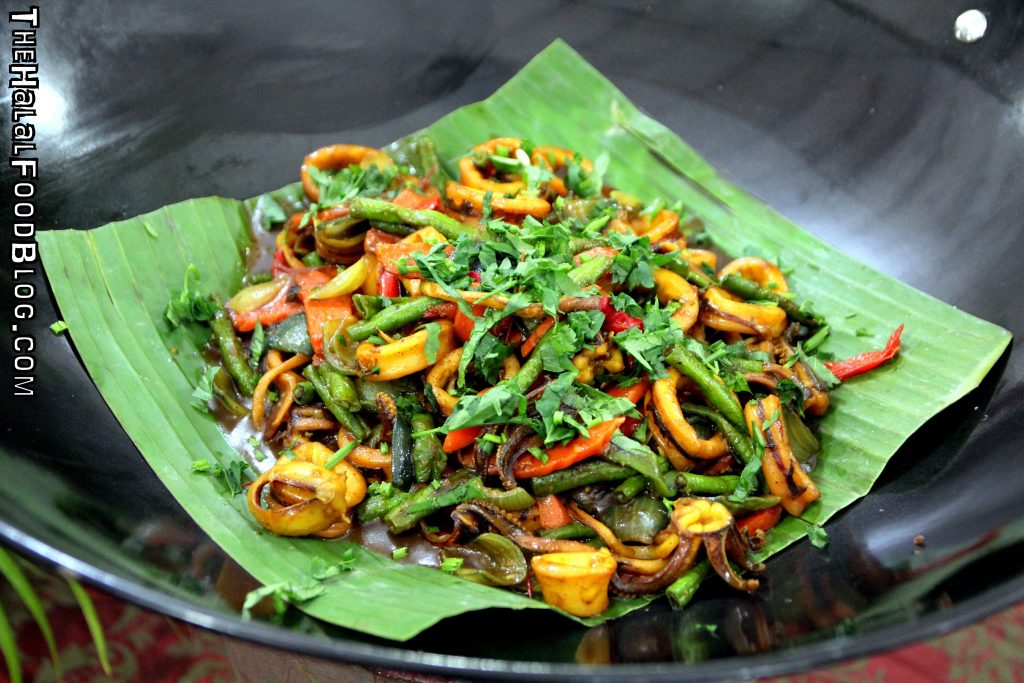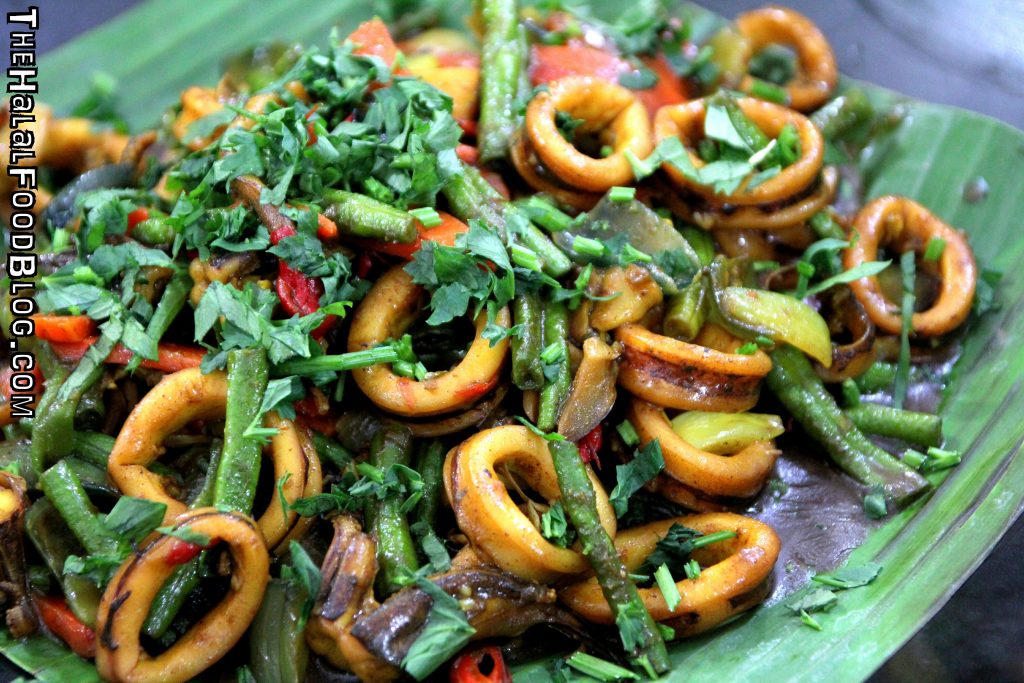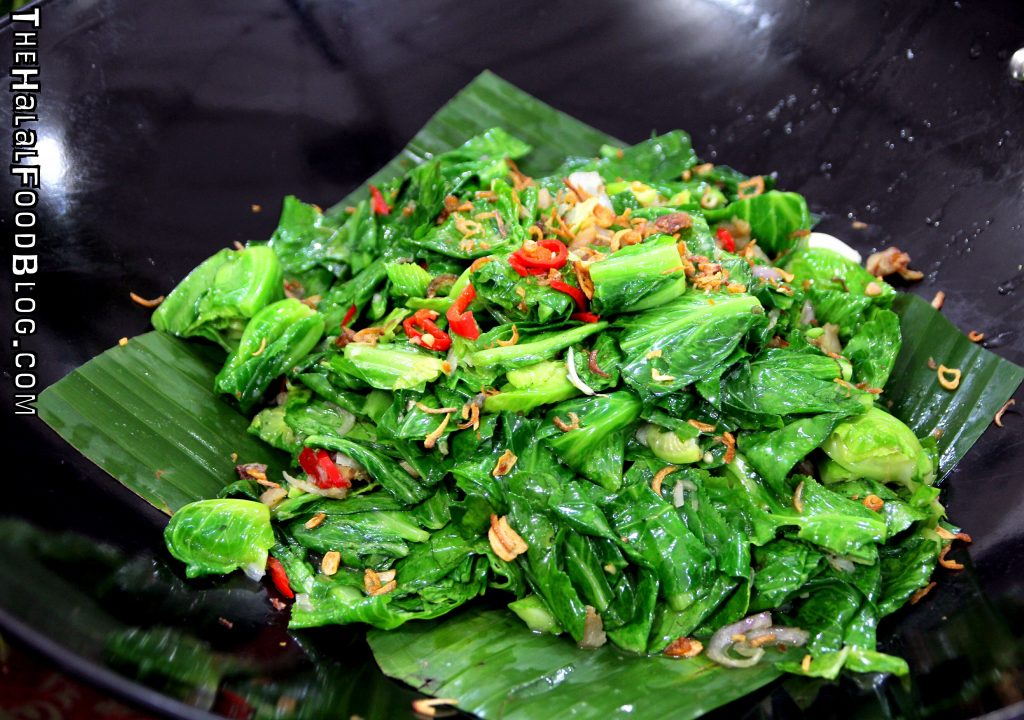 More dishes on the display and seafood is well represented of course. The classic Asam Pedas is gonna be a big hit (super shiok with hot white rice!) with its spicy flavour and fresh fish.
Sotong Goreng Kunyit is a good choice especially for those who love squid. Bold flavours thanks to the spices and the succulent squid rings have a nice bite to them.
Don't forget to eat your veggies! That's easy when the vegetable dishes offered are like  Kailan Ikan Masin!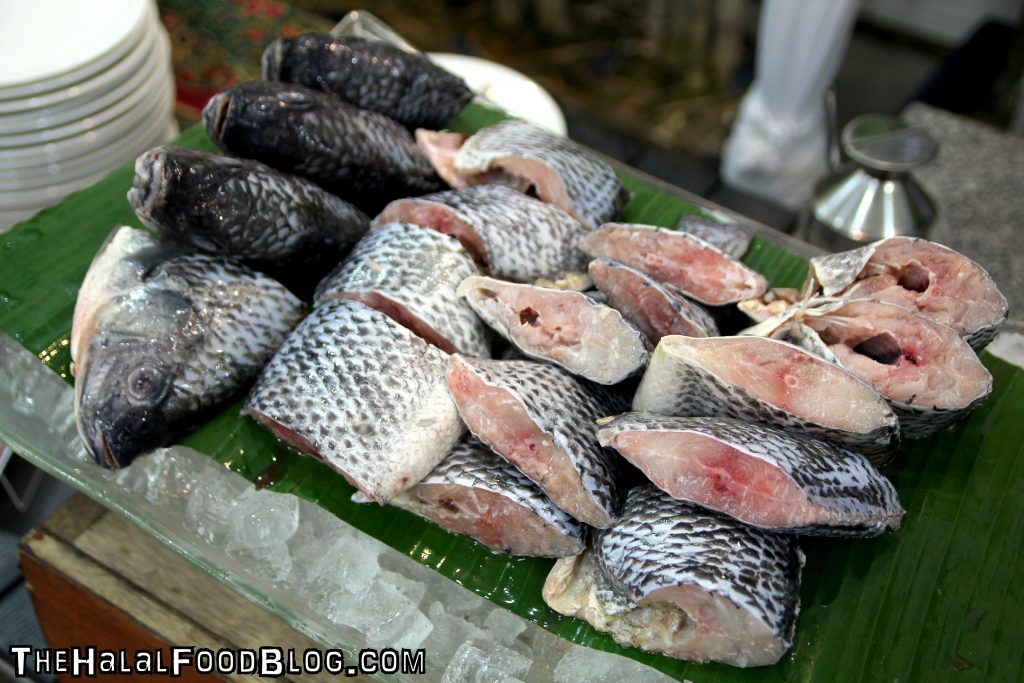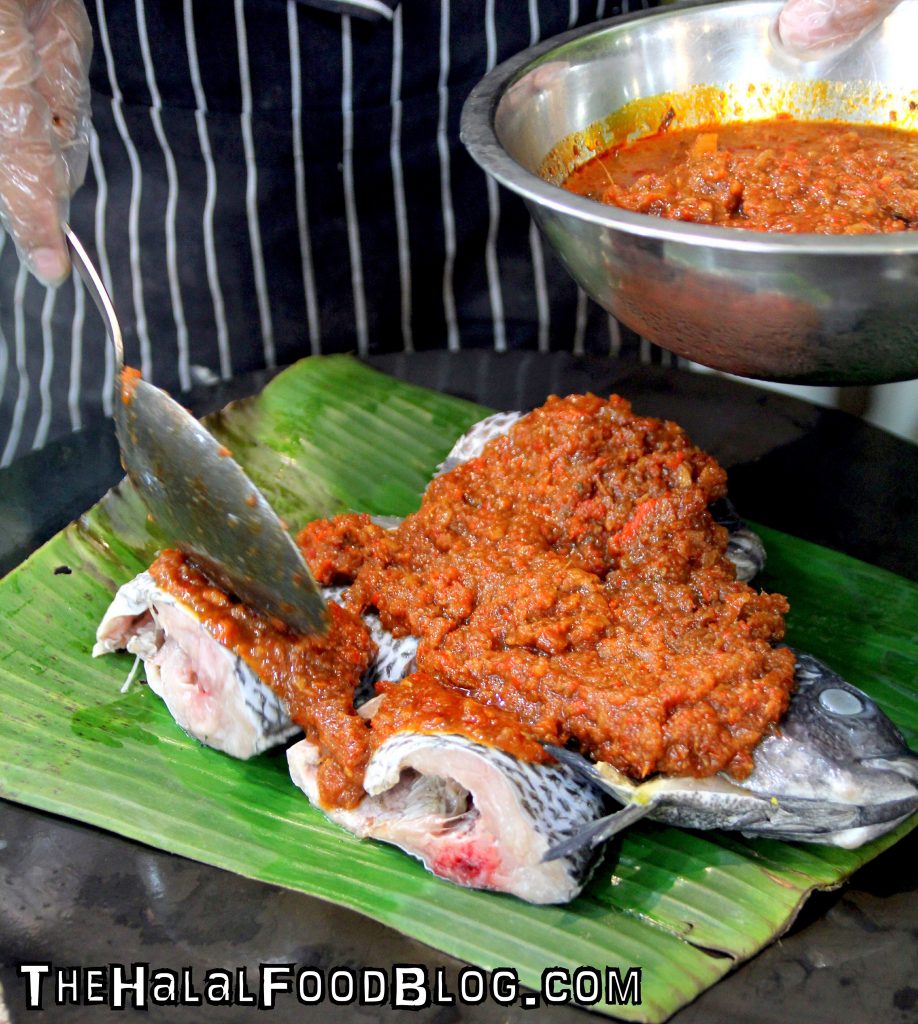 And speaking of seafood… how about some Ikan Bakar complete with Sambal!!
There's a LIVE station where they prepare fresh Tilapia! They will bakar the fish with a generous amount of spicy sambal over banana leaves. Best enjoyed hot and fresh so grab them while they're piping hot!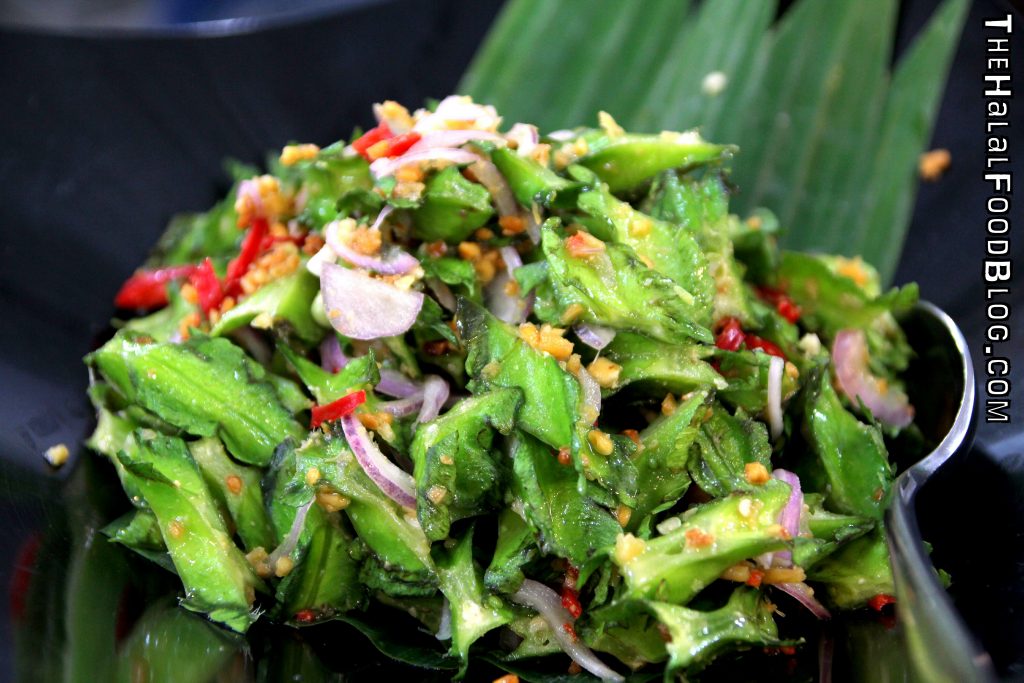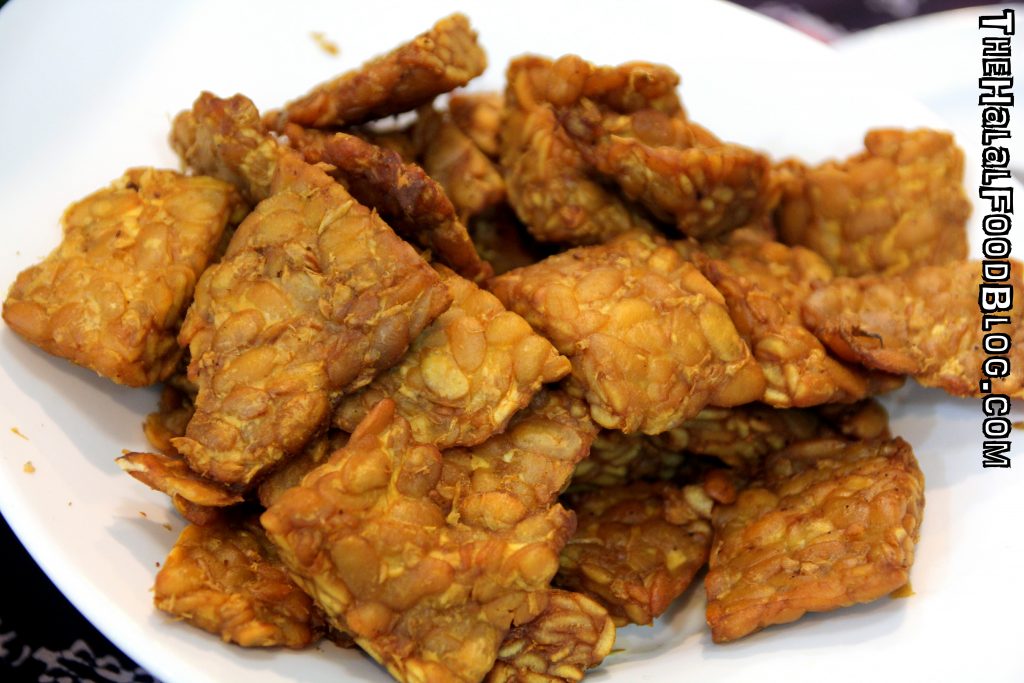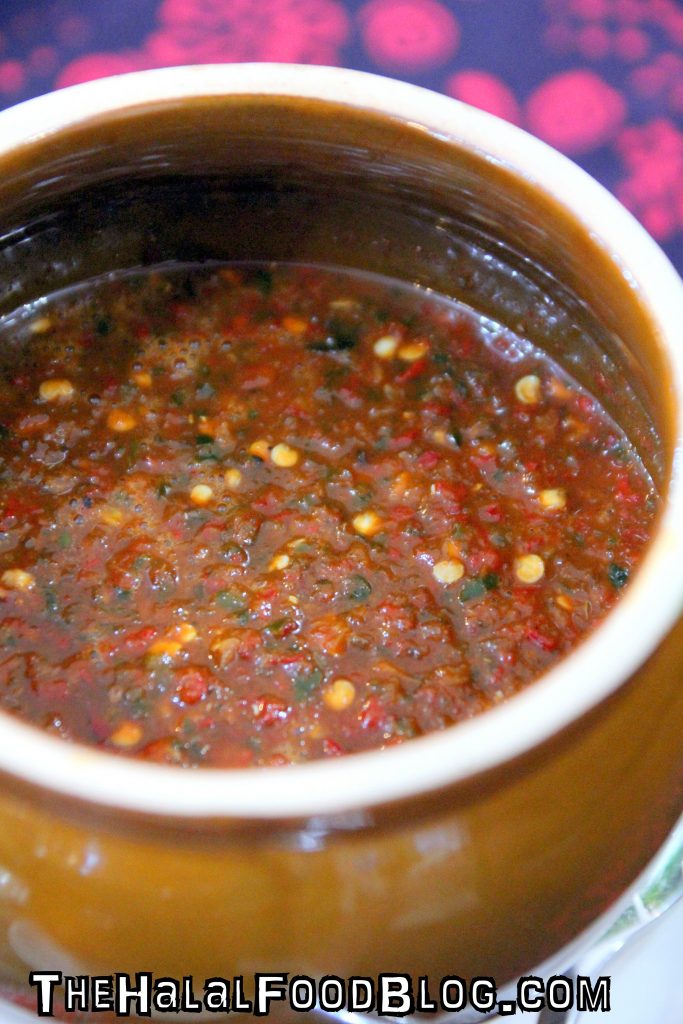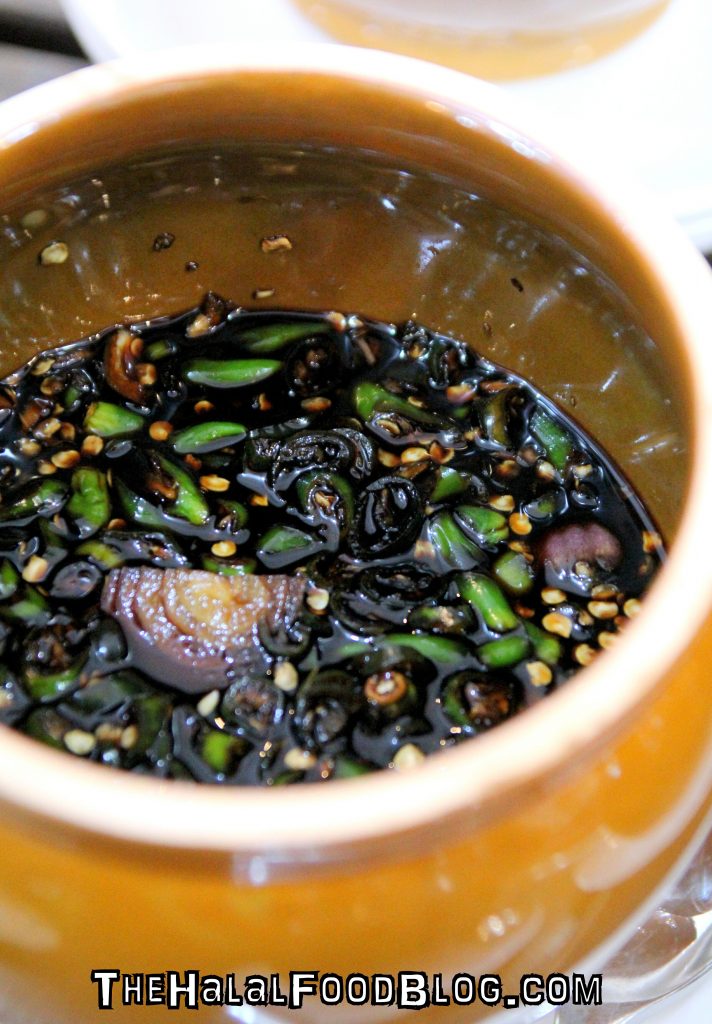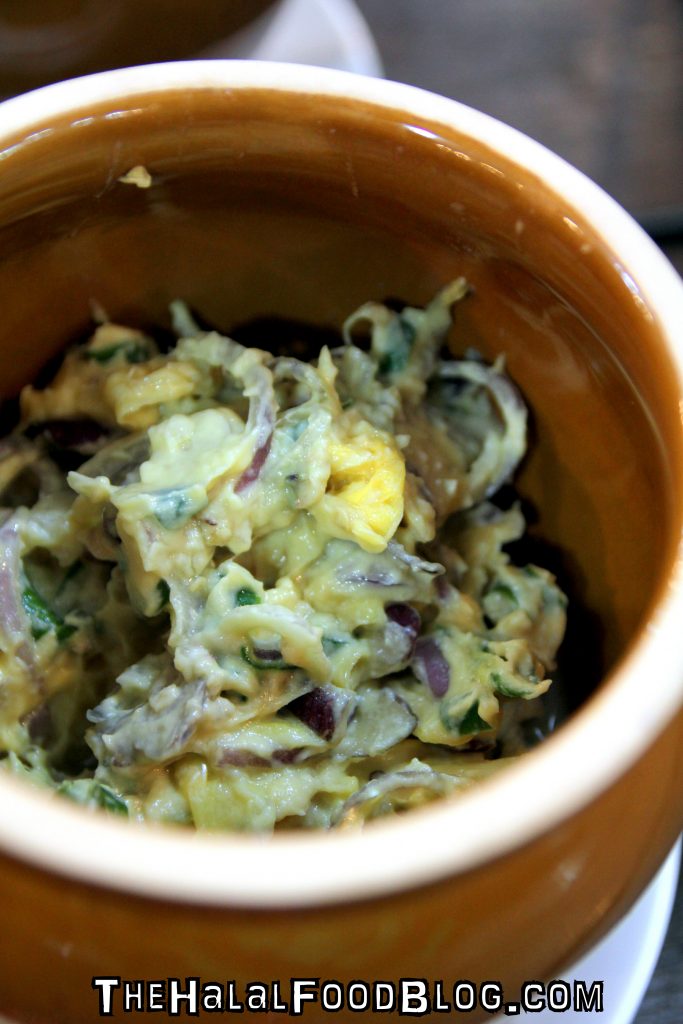 At most buffets, only the main dishes are normally highlighted right? Well, at Verandah @ Agrobazaar Ramadhan Buffet, not only are the main dishes the highlights but the side dishes and condiments are more than worth a mention too! It's seldom that you see such a wide variety when it comes to condiments and side dishes!
Even the Ikan Asin (Salted Fish) already got so many different types! LOL extra points for that!
Besides that and a few others, I was also quite impressed with the trio of 'sambal' on the side.
The Sambal Belacan looks super formidable and so does the Chili Kicap but what really caught my attention was the Tempoyak Durian!
I'd seldom encountered Tempoyak but my loving Mother-in-Law explained to me what a delicacy this was. But she point out that normally, the Tempoyak she'd enjoyed were mainly Durian and chilies and she seldom saw shallots in the mix. Super interesting and surely a treat for many who enjoy this unique condiment.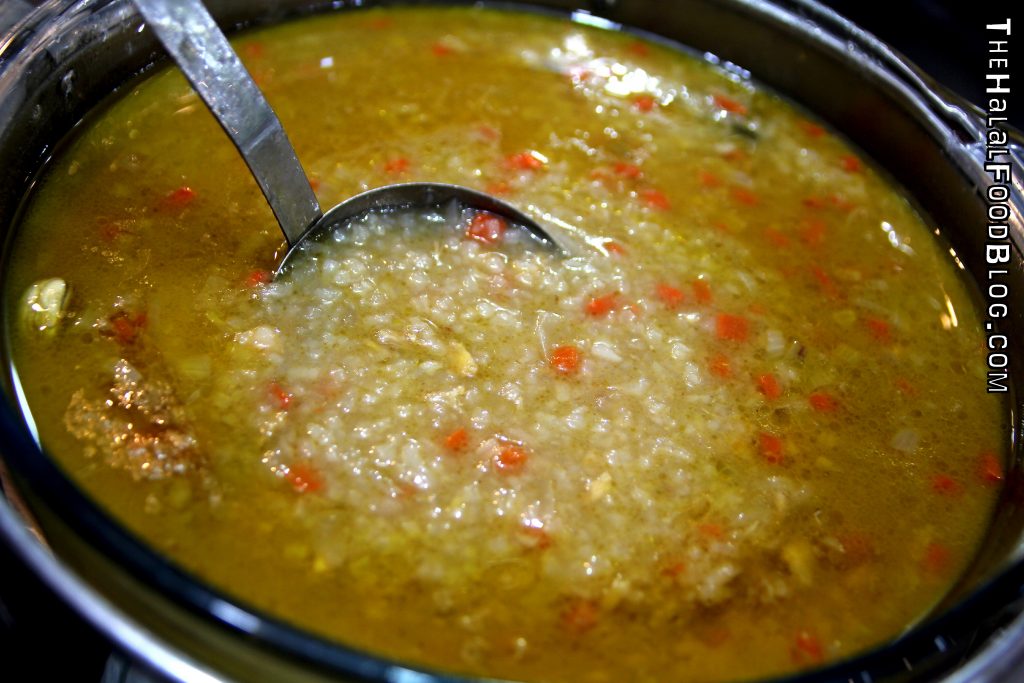 Specially for Ramadhan, they will also be serving Bubur Lampuk for the Ramadhan Buffet.
This reminds me so much of what I know as 'Bubur Lemak' or perhaps we all may recognize it as a very close version of 'Bubur Masjid' in a way!
It has a great flavour but as they always say, eat in moderration! LOL but that's super hard because this is one of my favourites especially when it comes with all those appetizing condiments!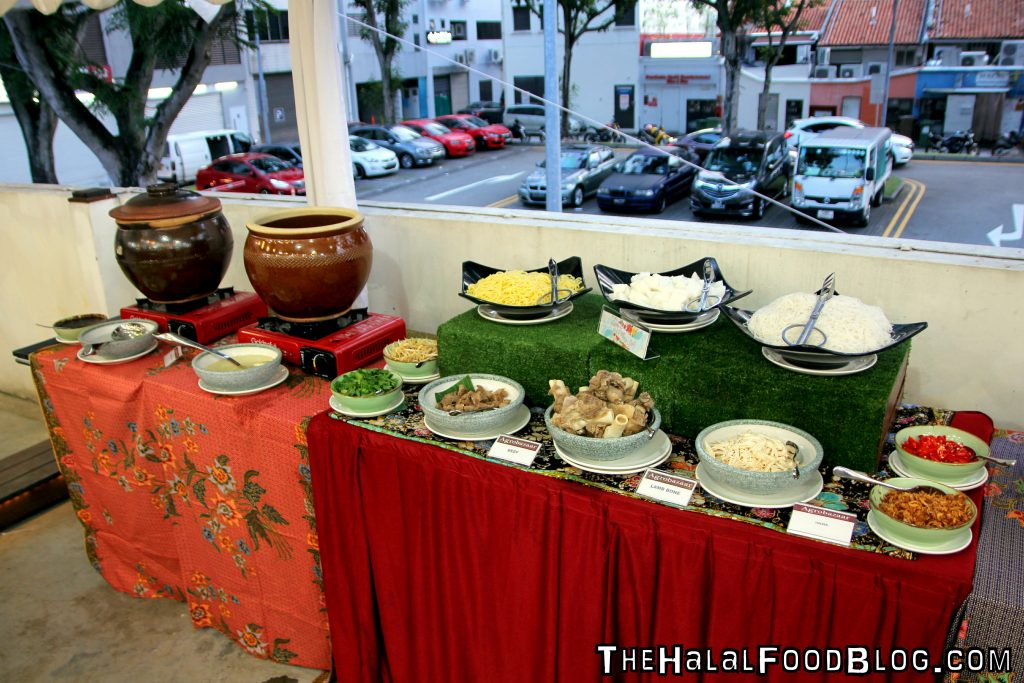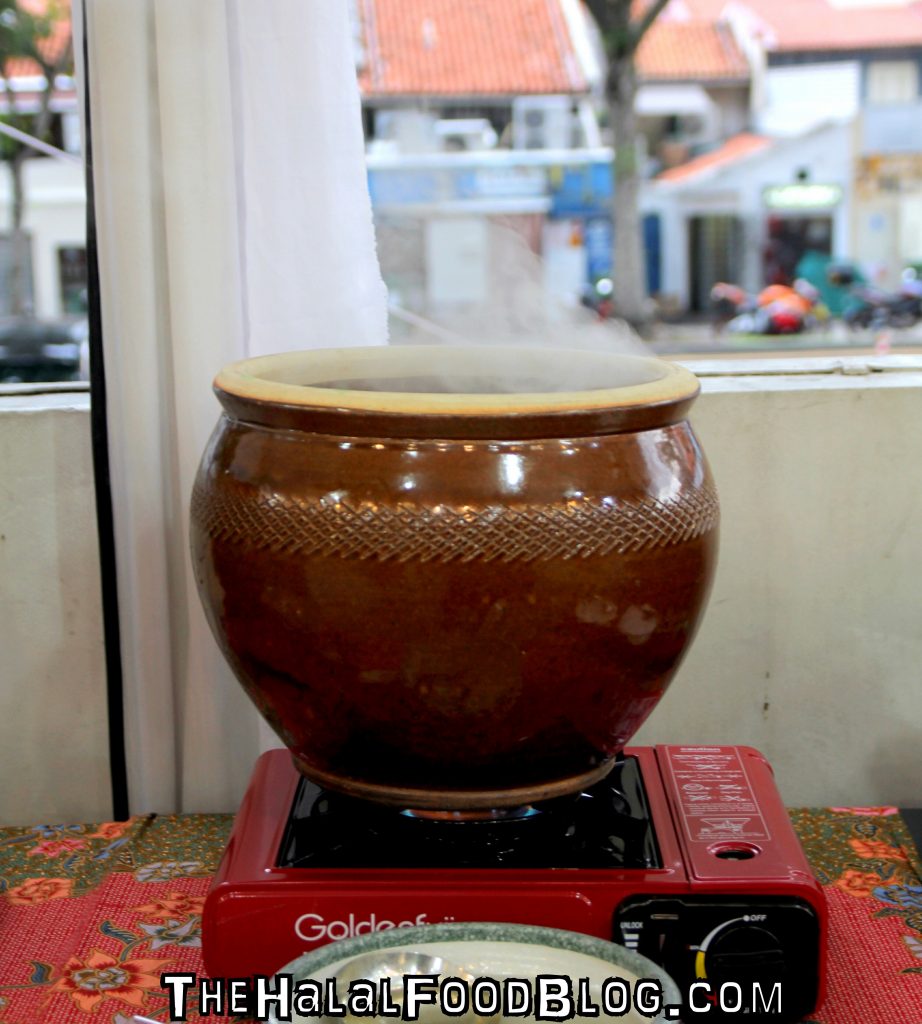 Also bound to be a big hit is the DIY LIVE station that offers not just one but TWO different dishes (plus you can mix it up too!) so we are truly spoiled for choice!
One of the dishes is the Nyonya Curry Laksa! Wahhhhh it even comes literally bubbling hot from the pot that's simmering at the station!! Enjoy with noodles and savour the rich flavour of the Nyonya Curry Laksa.
There is also Soto but in my excitement, I forgot to snap a photo of the Soto broth (oops!) but believe me when I say that this is definitely a dish you wanna try especially with all the stuff you add to your Soto!
So many choices! You really get to enjoy your Soto the way YOU like it!
Meat? Tulang? Chicken? All also got!! You can even enjoy your favourite choice of noodles – either Lontong, Mee Kuning (Yellow Noodles) or Bee Hoon (Rice Vermicelli)! For the record, I'm more of  Lontong guy myself 😛
And look at the Chili Kicap!! Wooooo a MUST HAVE when you enjoy your Soto okay!
Don't forget to wash down all the great food with some cool and hot beverages (free flow!) plus cool down with some desserts as well!
Cold desserts like Cendol with all the usual condiments like Jagung, Red Beans and Pulut is always super popular as well as the array of kuih-muih on the side as well. If you attack the Goreng Pisang, here's a tip – enjoy with the Sambal Kicap okay! LOL
In case you have never visited Verandah @ Agrobazaar, this is the perfect chance to do so!
Their Ramadhan Buffet is being held on the roof of the building so this means you get to Iftar underneath the cool sunset sky. You'll also enjoy a bit of a view as you overlook the surrounding Arab Street neighbourhood. Definitely a charming setting that's perfect for dining as a couple or even in big groups with the whole family.
Indoor seating is also available by the way and they have a prayer room available! Just approach the super friendly and accommodating staff and they'll be more than happy to assist!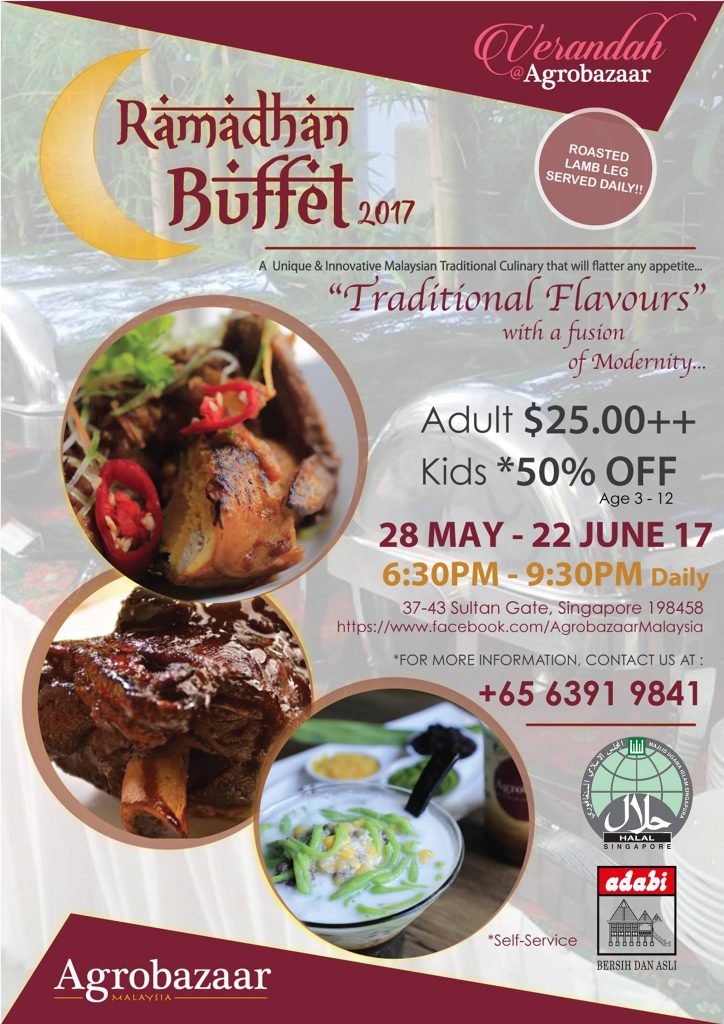 The Verandah @ Agrobazaar Ramadhan Buffet is being held this Ramadhan from 28 May til 22 June 2017. Buffet timings are between 6.30pm and 9.30pm so you have take your time to make your way there and enjoy your Iftar at a leisurely pace.
Prices at $25.00++ for Adults and Kids aged 3-12 dine at a discounted price!!
That's a super great deal!
Agrobazaar Malaysia Singapore is located at 37-43 Sultan Gate, Singapore 198458.
You can call them at +65 63919841 to make reservations and be sure to visit their Facebook page to get updates!
All information (including prices, availability of item on menu and Halal status of establishment) are accurate at the time of posting. All photos used in this site are property of The Halal Food Blog unless stated otherwise.