Woot woot! สวัสดีเพื่อนของฉัน! Are you all ready for the upcoming Ramadhan? 🙂
We've got another recommendation for you for Iftar but this one has a bit of an extra perk – you can enjoy it not only at their restaurant but also have it delivered to you!
GREAThai is a name that many of you are surely familiar with. Since bursting onto the scene, they've become a firm favourite with many and a go-to place when it comes to Halal-certified Thai cuisine. Well, it's little wonder that is the case especially with their super extensive menu that features plenty of classic Thai favourites and a few surprises too.
We had the pleasure of ordering some of their Thai delights and had it delivered to our home for a nice hearty meal with the whole family in tow! Since we had a big group, we decided to to try some of their Set Meals plus a few extras for good measure. And boy oh boy what a feast it was!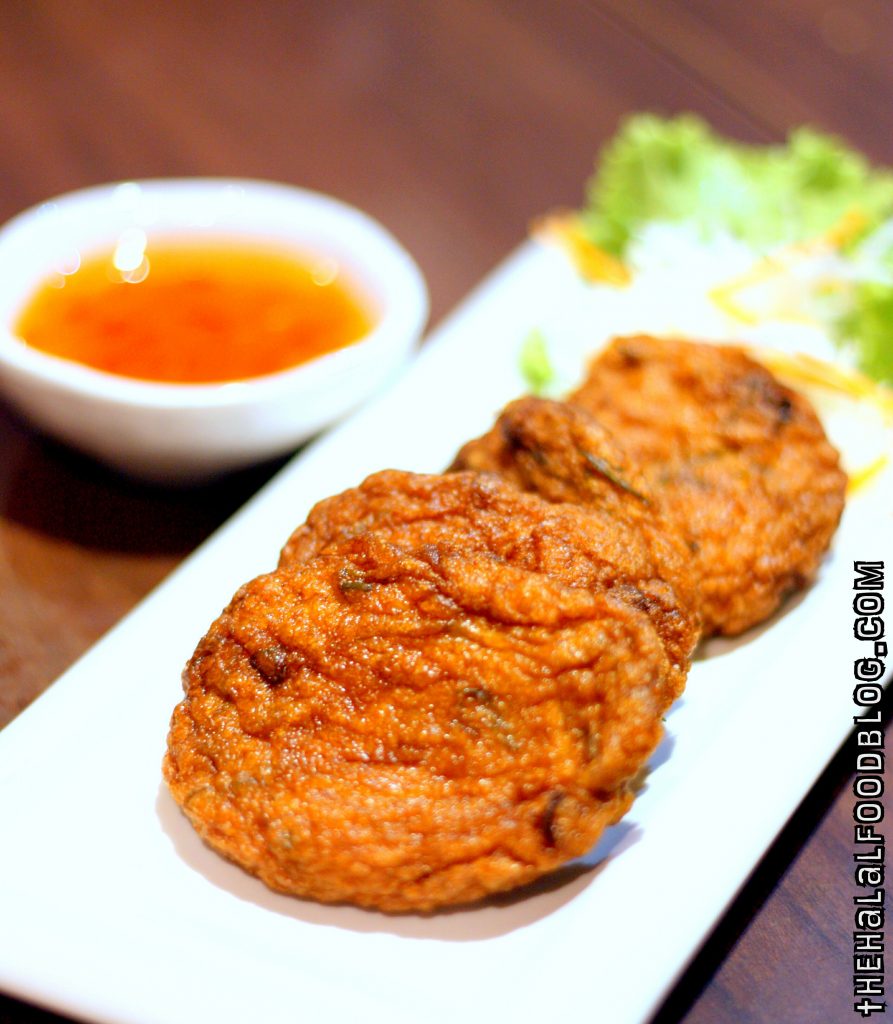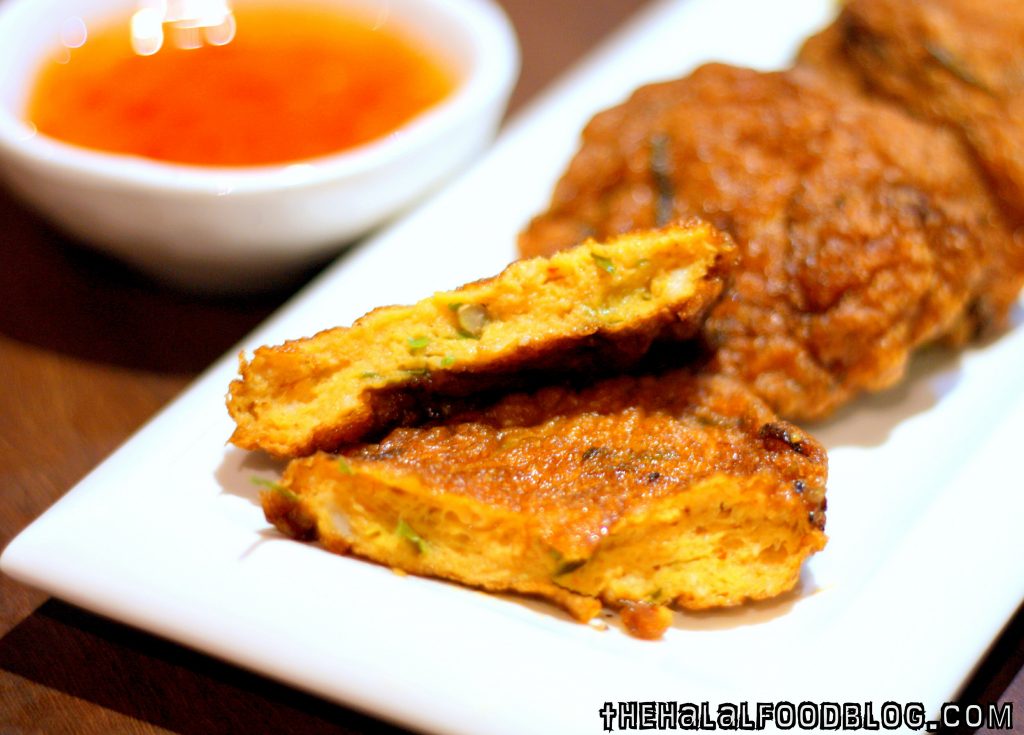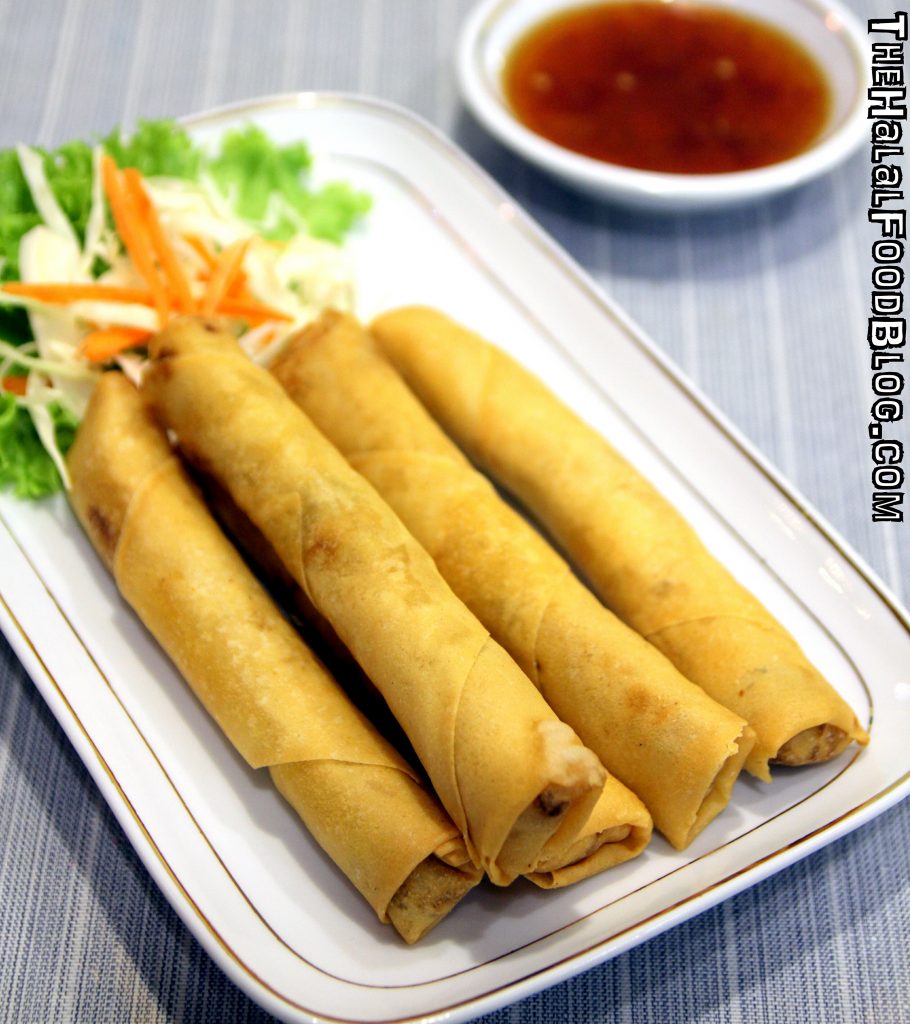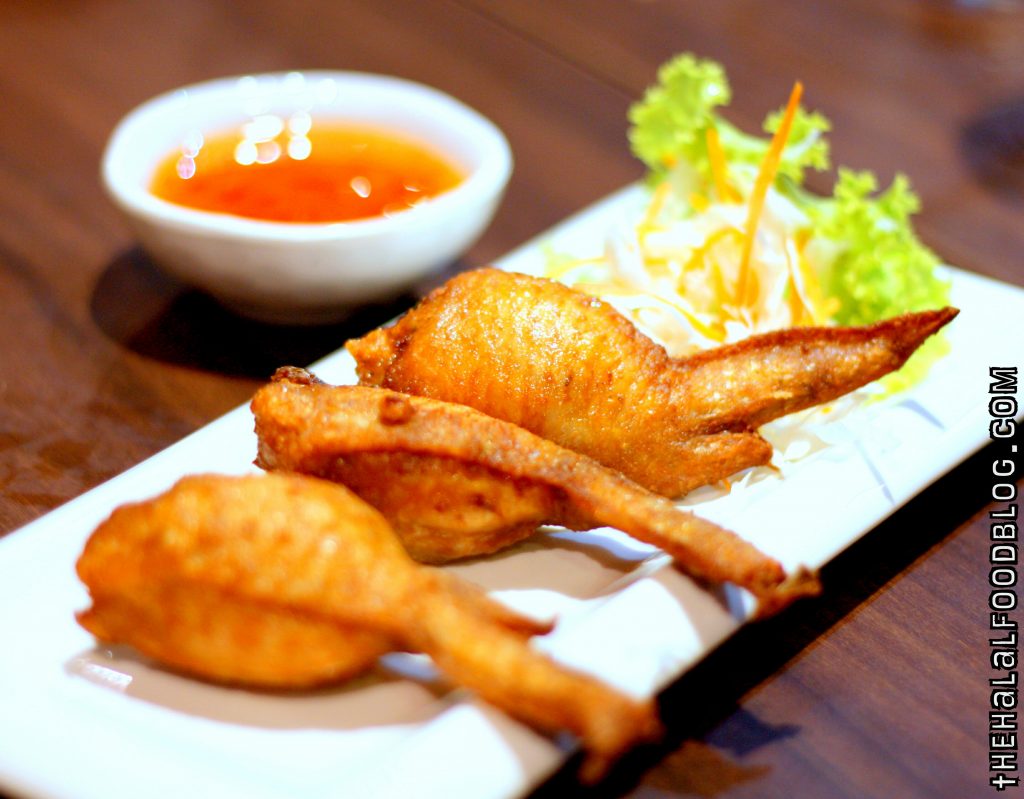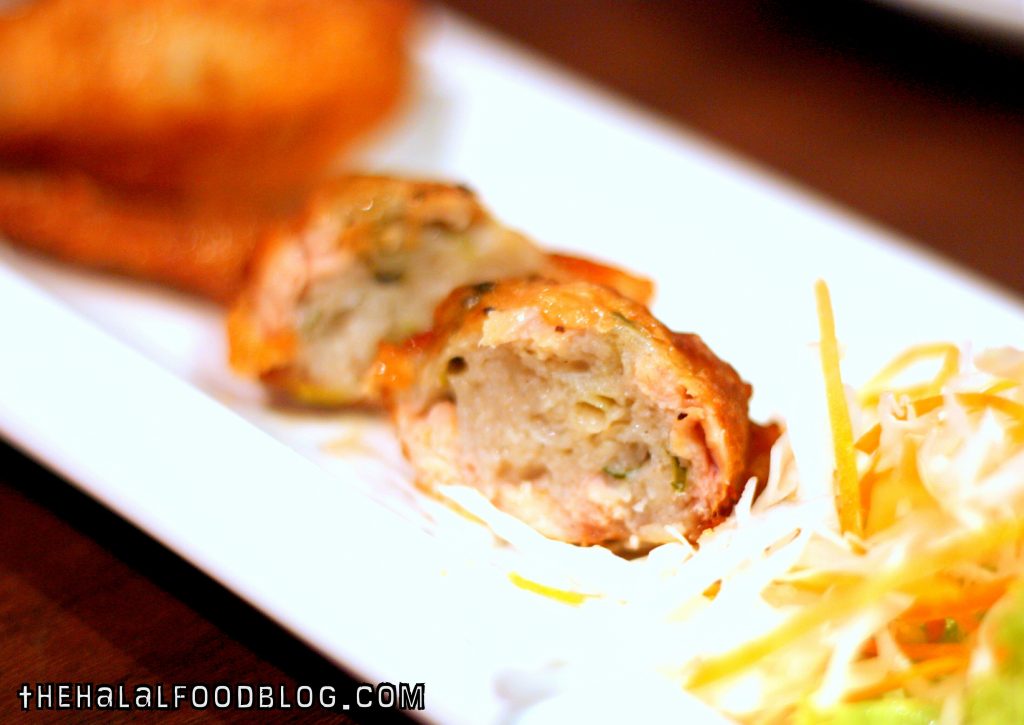 As with most Set Meals, you will probably have a few choices to make when it comes to the dishes you'd like to enjoy and with the GREAThai Set Meals, the good thing is that there are SO MANY choices! For example, even for the Street Favourites section, you get to choose from SIX different options!
I know we've had them before during our first visit to GREAThai but we enjoyed them so much that we ended up ordering them again time LOL too delicious to resist!
The Thai Fish Cake is a classic choice. Great flavour in this humble fish cake and totally satisfying! Out of the three Street Favourites we were trying, the Handmade Spring Roll! Interestingly, it's a little different from the normal Chinese-style Spring Rolls we're used to. Unlike their all-vegetable counterpart, the GREAThai Handmade Spring Roll has some Chicken meat in them!
But our most favouritest of all the choices has got to be the iconic Thai Stuffed Chicken Wings! It's basically a chicken wing that's been stuffed with minced chicken meat LOL so it's chicken within a chicken. Now, that's some Inception right there! 😛
All these to be enjoyed with a generous serving of sweet Thai Chili Sauce of course!!
Besides these 3 dishes, other options in this category include Deep Fried Tofu, Thai Roasted Chicken and Thai Fried Chicken Wings too.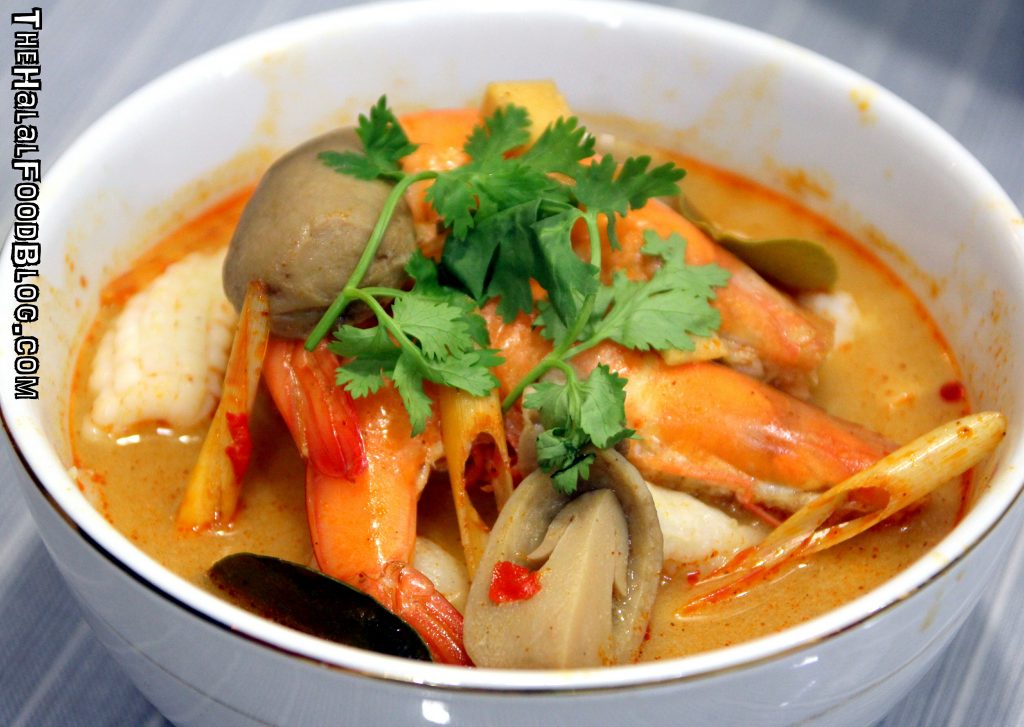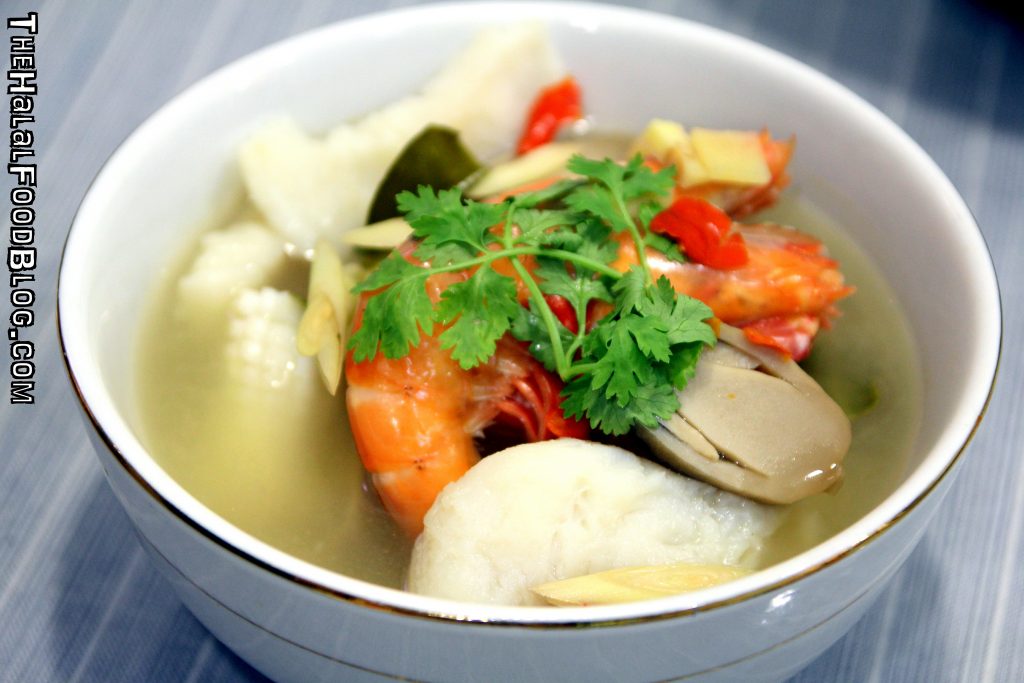 When it comes to Thai food, I think that Tom Yum is probably the flavour we associate most with it. I mean, it's synonymous with Thai cuisine isn't it?
GREAThai has 2 different versions for you to choose from. First is the Tom Yum Red Soup which I believe is the one that most people are familiar with hence making it the more common/popular version of Tum Yum soup. But did you know what the Tom Yum Clear Soup is supposed to be MORE SPICY compared to its Red counterpart?
Anyways, both versions are brimming with seafood and with flavour so take your pick with no worries!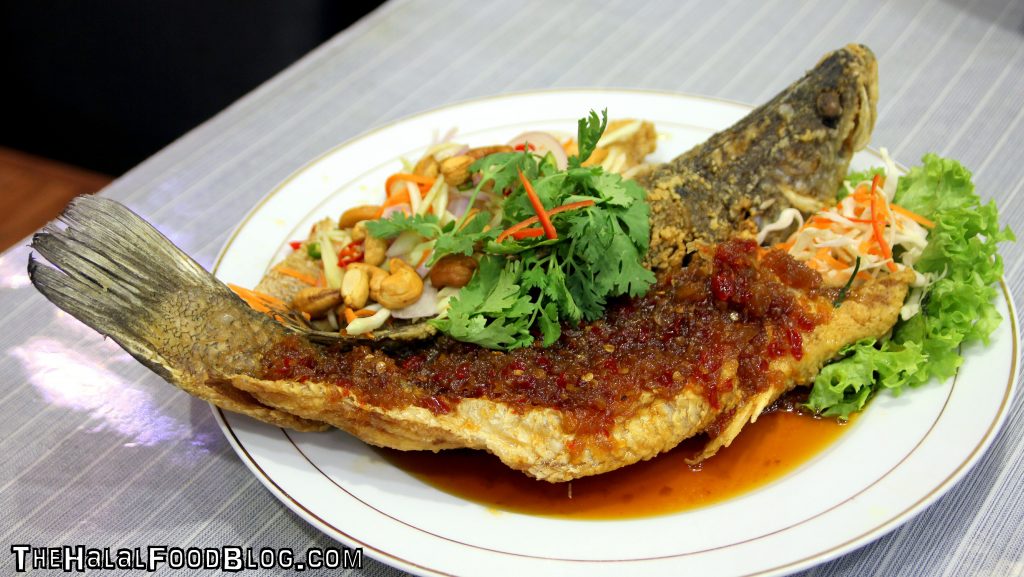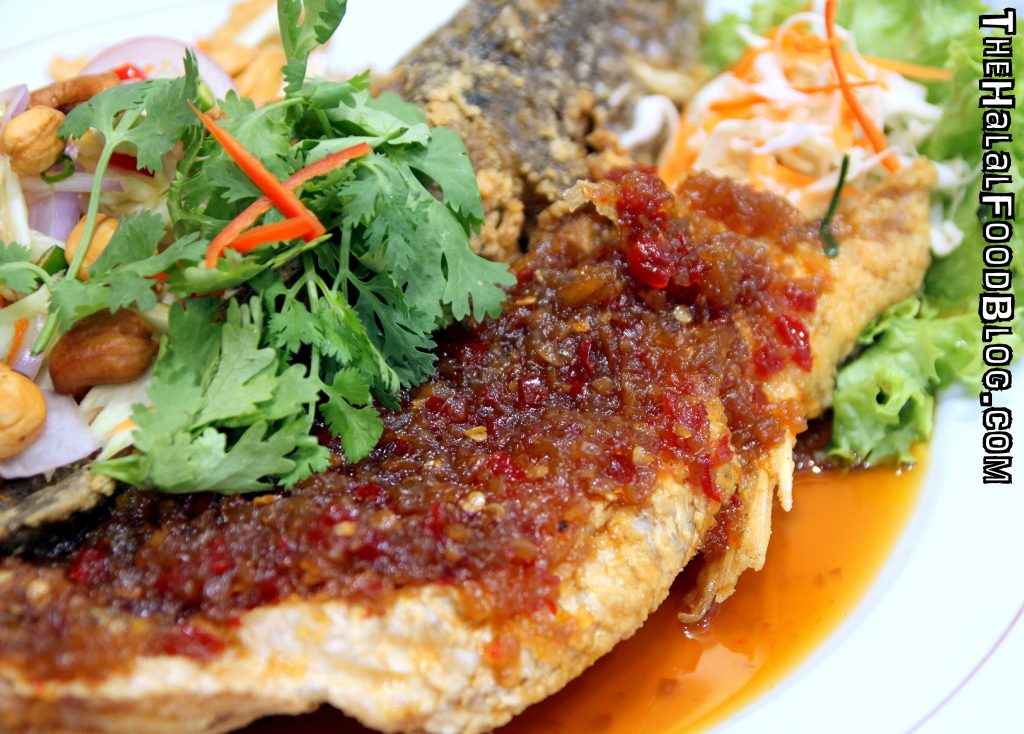 I know I should be slotting in some Side Dishes right about now but this is a case where I'm looking at the photos of the food and it's hard to resist posting about the special Fish dishes that you get to choose from when you order the Set Meals for 3 pax and above.
First up, they call it the Deep Fried Fish with Three Flavour Sauce which technically translates to the familiar 'Ikan Tiga Rasa' LOL but trust me – it's not exactly the same as you might expect. Quite close but I think this version is a little bit more on the sweeter side.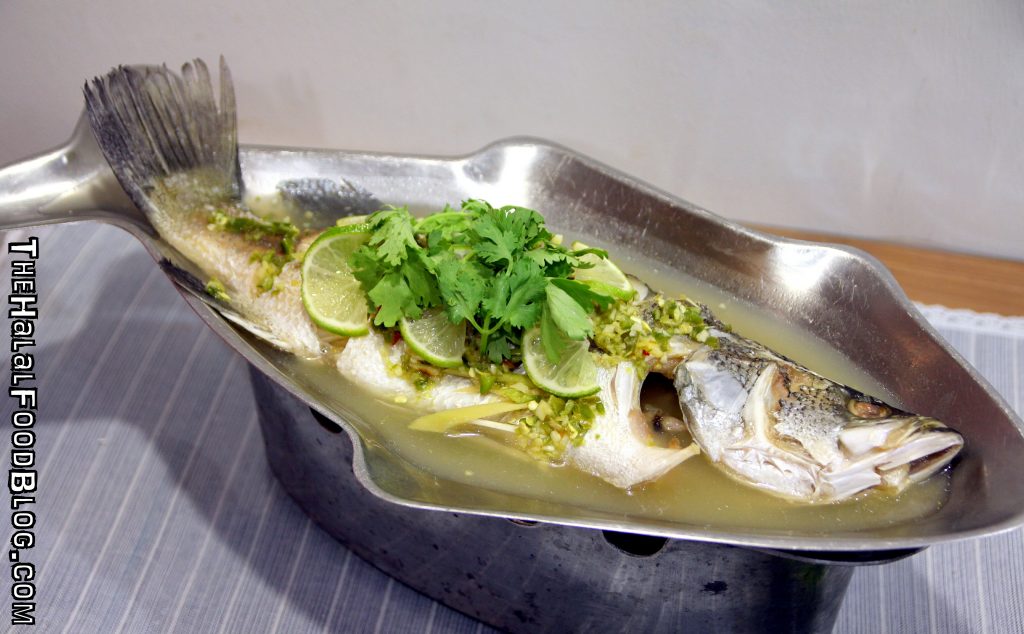 Another option that might be super appealing to some is the Steam Fish with Hot Lemon Sauce! A whole fresh fish is steamed with green chilies (which provide the HOT factor), lemon and cilantro. A little bit spicy and a little bit tangy. Best enjoyed with a plate of steaming white rice!
I think there's something really appetizing about being served a whole fish like this especially if you have a big group of people and everyone attacks at once LOL I mean, everyone's got their favourite parts of the fish so the best end result is nothing left except the fish bones.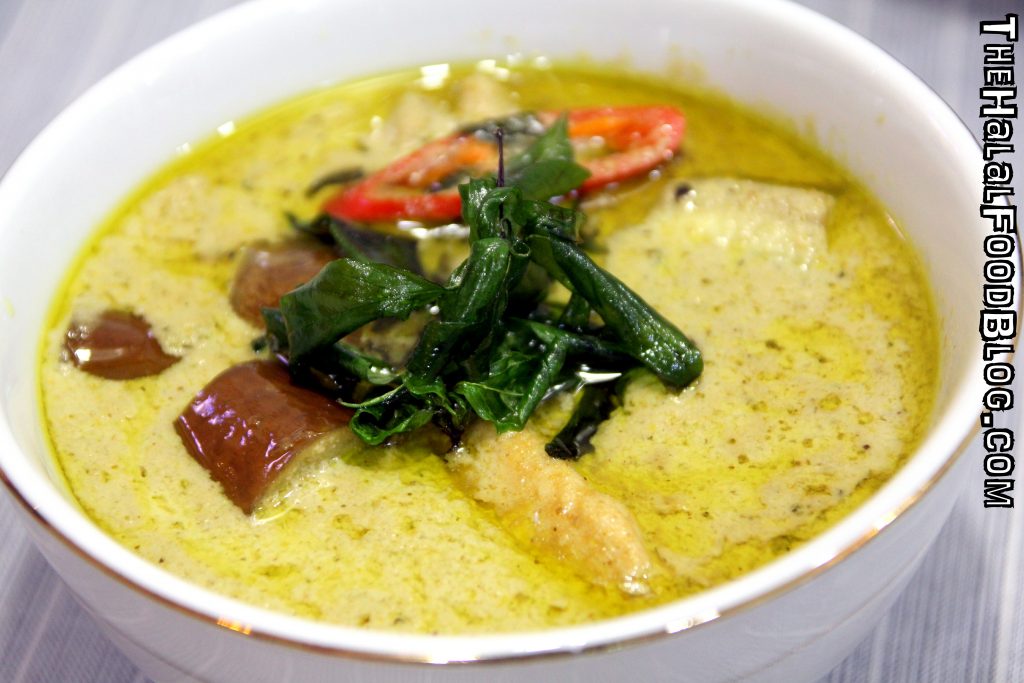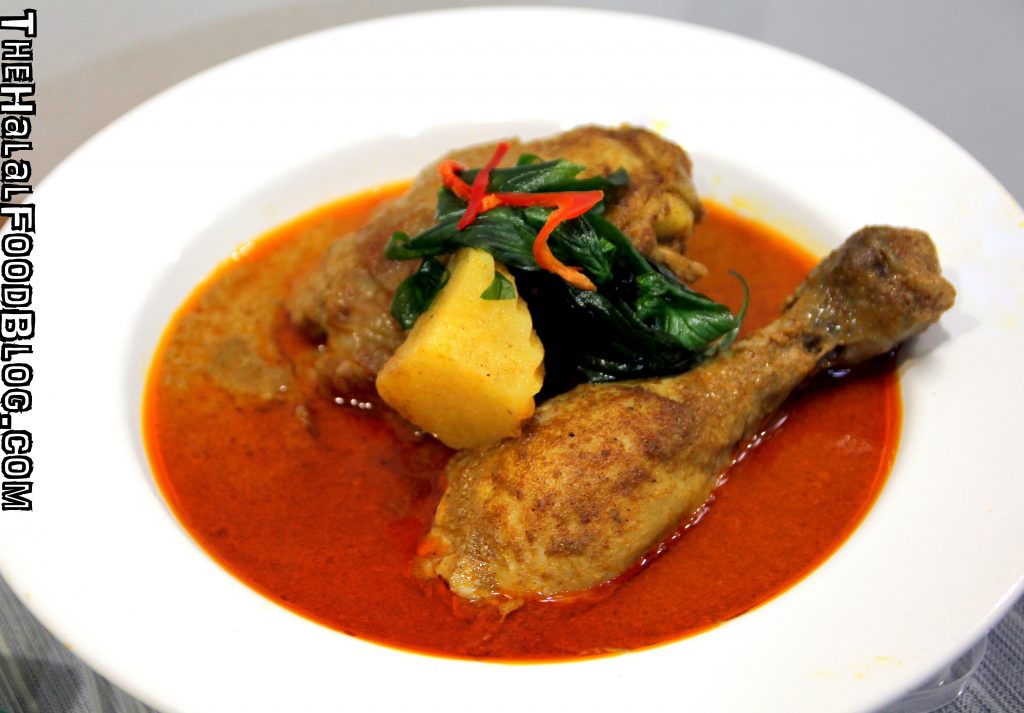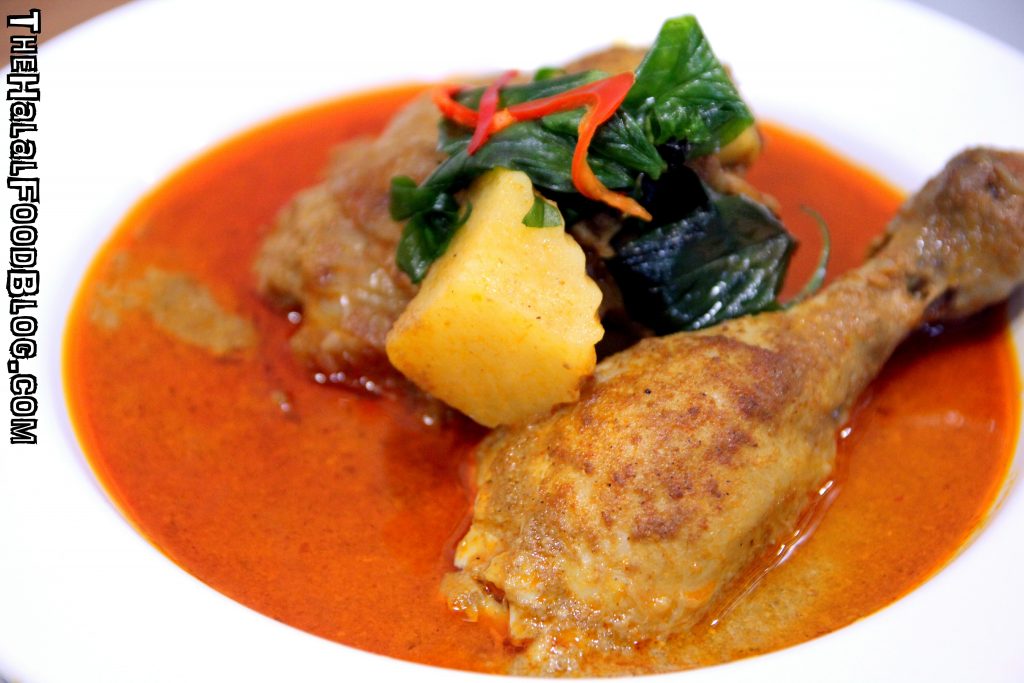 You also get a serving of Thai curry when you order the larger Set Meals. I actually tend to favour the Red curries over the Green curries but you have both versions on the menu so no problem!
The Massamann Curry Chicken has a great bold flavour (which is why I prefer it) and, of course, succulent and tender chicken and potatoes. Sedap!
They also have Green Curry if that's what you prefer. You also get to choose between Chicken or Seafood if you're having the Thai Green Curry.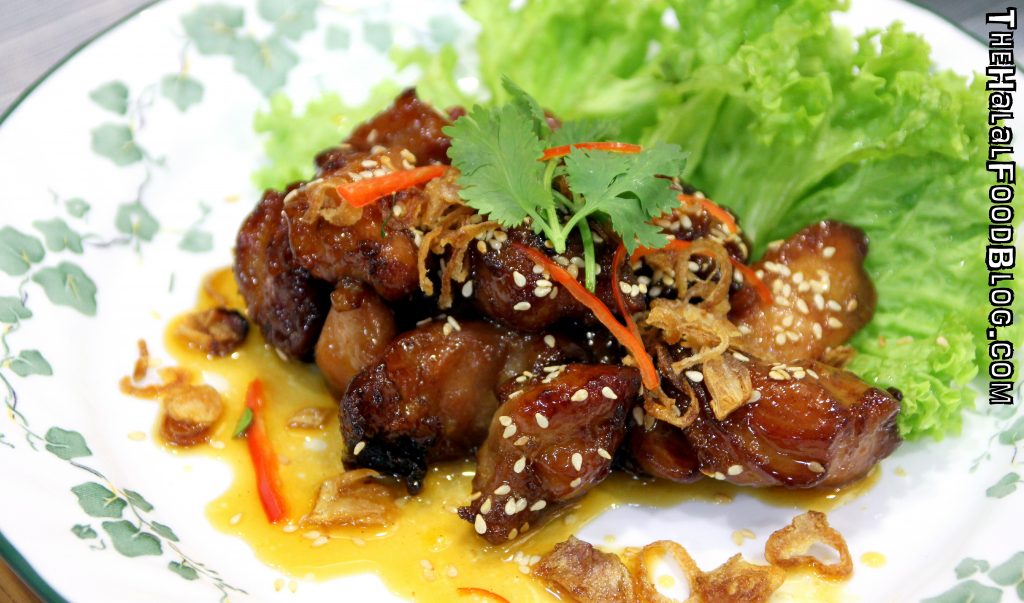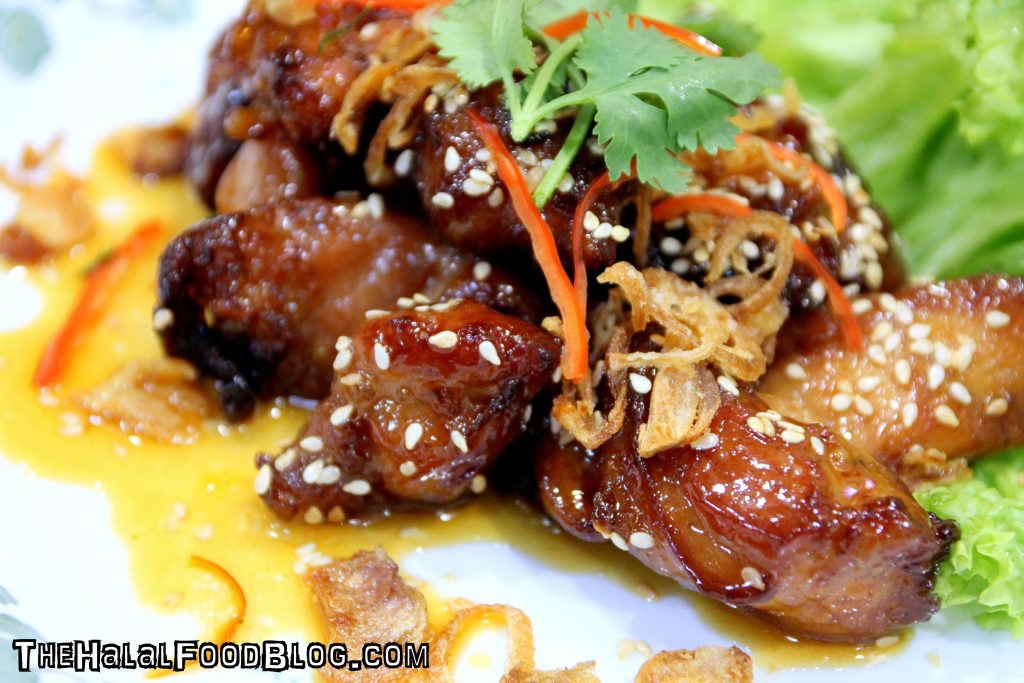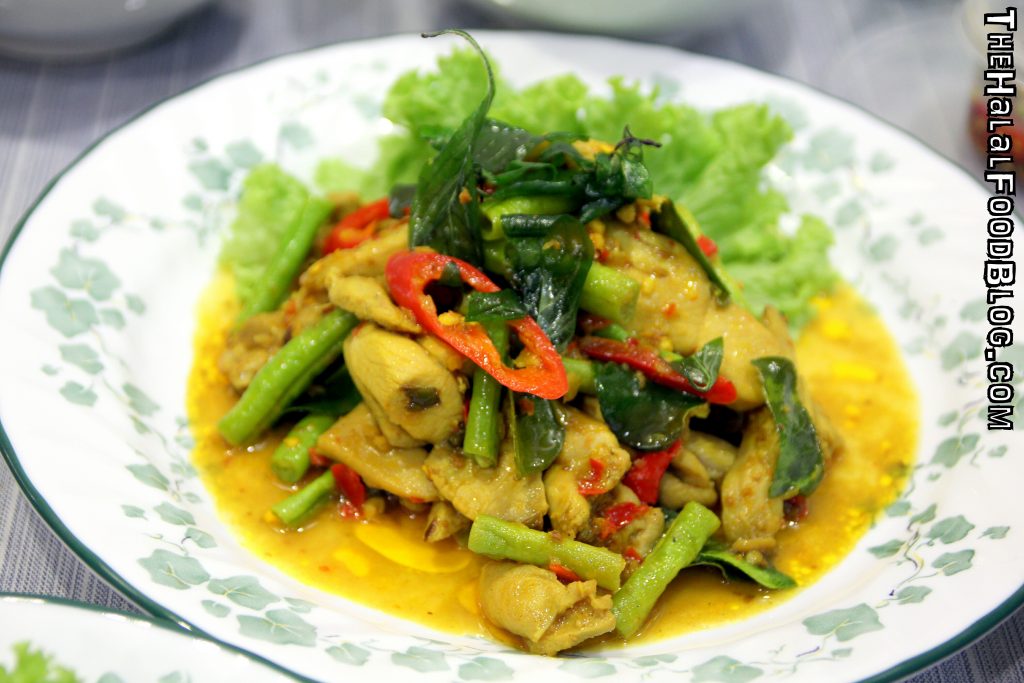 The Side Dishes section is another where you have an abundance of choices and also a good mix between chicken and seafood dishes. We had the Deep Fried Fish with Three Flavour Sauce and the Steam Fish with Hot Lemon Sauce so we figured we'd skip the seafood and order more Chicken dishes LOL
I think the Yellow Ginger Chicken might not be for everyone simply because… well… it's ginger LOL but I personally like it because I quite like ginger. But the Honey Chicken is the winner in my book.
I love sweet and salty dishes and the Honey Chicken fits the bill with tender chicken no less. I might even go as far as to say that this was my favourite dish of the whole meal!
Besides those 2 dishes, you might also consider the Prawn Omelette, Thai Fried Squid, Sweet & Sour Fish or Basil Chicken.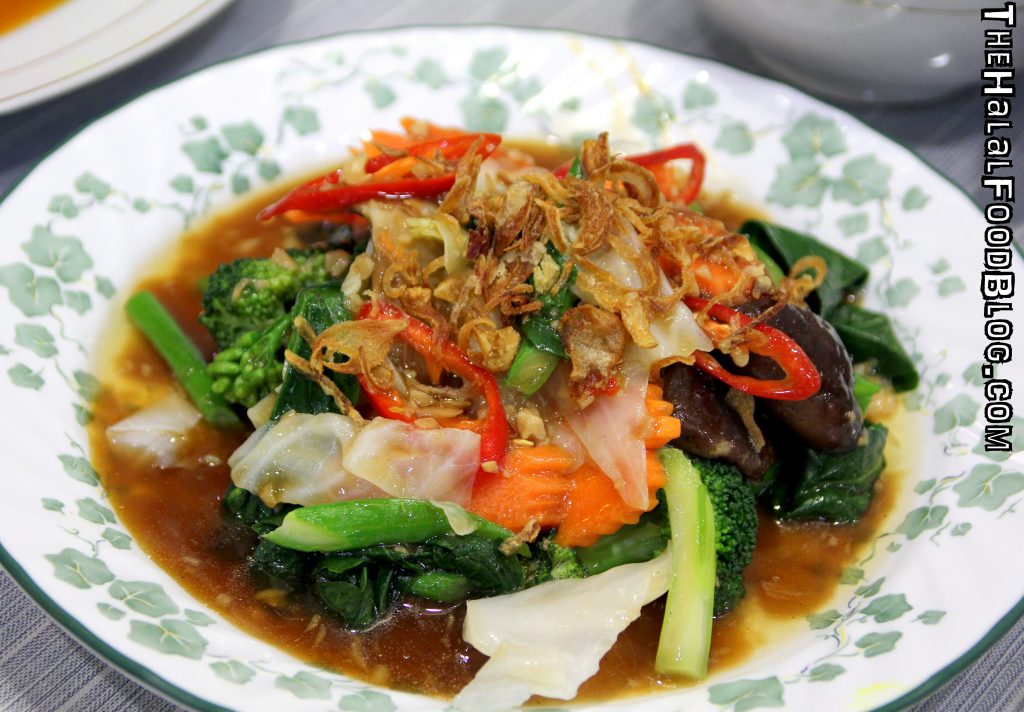 Hey hey hey let's not forget to have some vegetable okay! LOL 😛
The Fried Mixed Vegetables is a great serving because there a few different vegetables in this stir-fry. Think of it as… a Thai Chap Chye how's that!
You might also wanna try the Thai Style Fried Kang Kong and the Thai Style Fried Kailan by the way.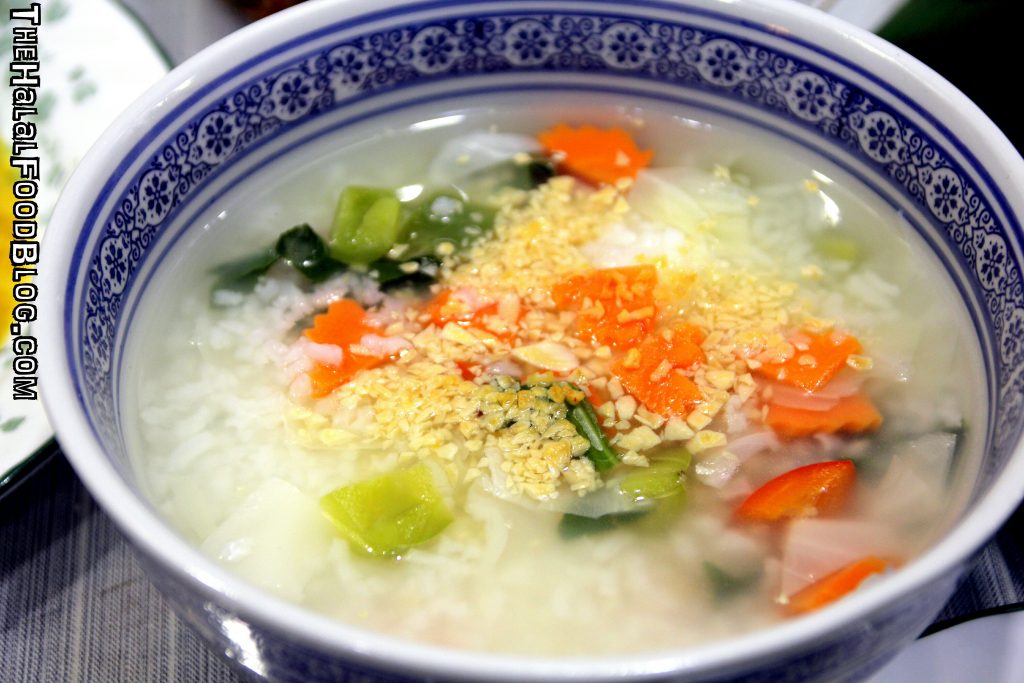 As a special part of the set, you also get a FREE serving of Vegetable Porridge too. This is useful for those who may not agree with the strong and bold flavours of Thai food of course. We found it particularly useful especially if you have kids actually!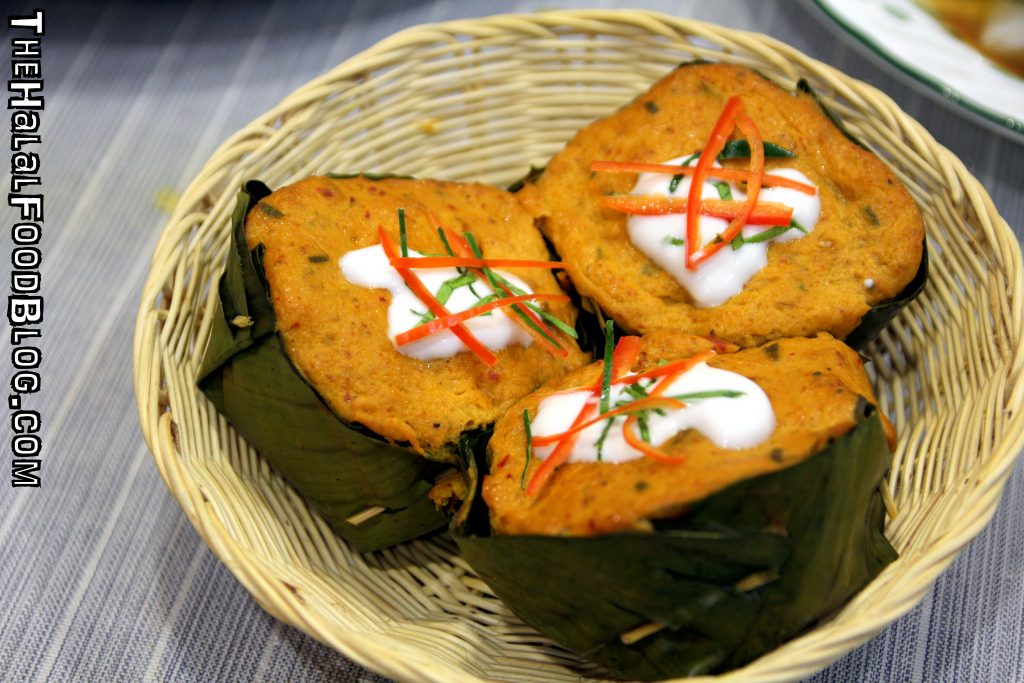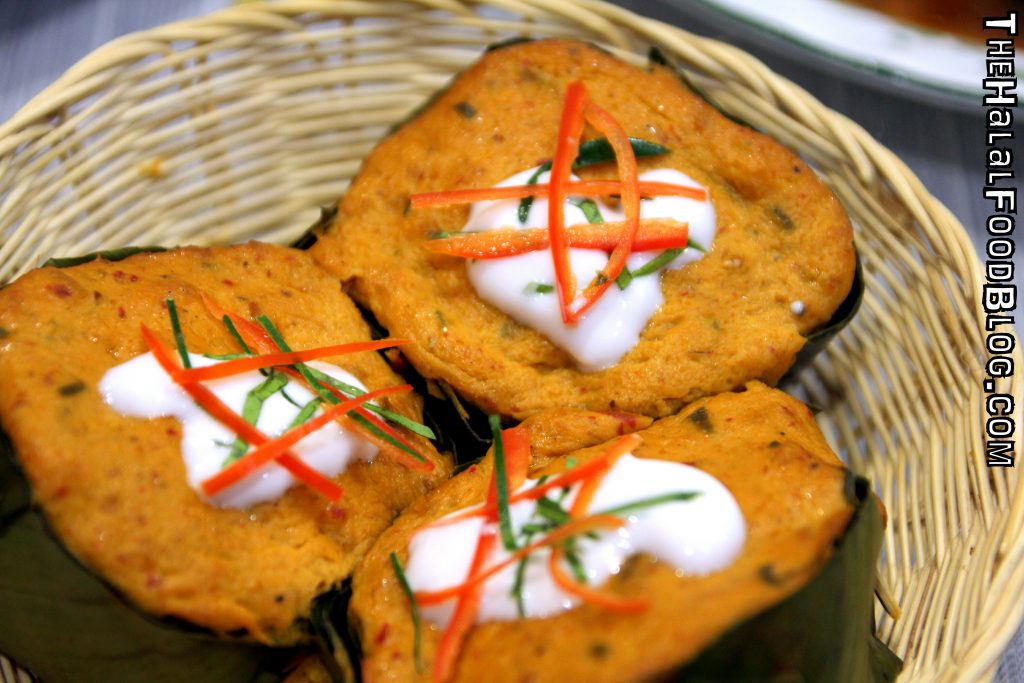 This one is also not part of the Set Meals but trust us – this is definitely something that you wanna order ala carte because it's really soooooo good! YOU MUST TRY THE THAI PRAWN OTAH!!!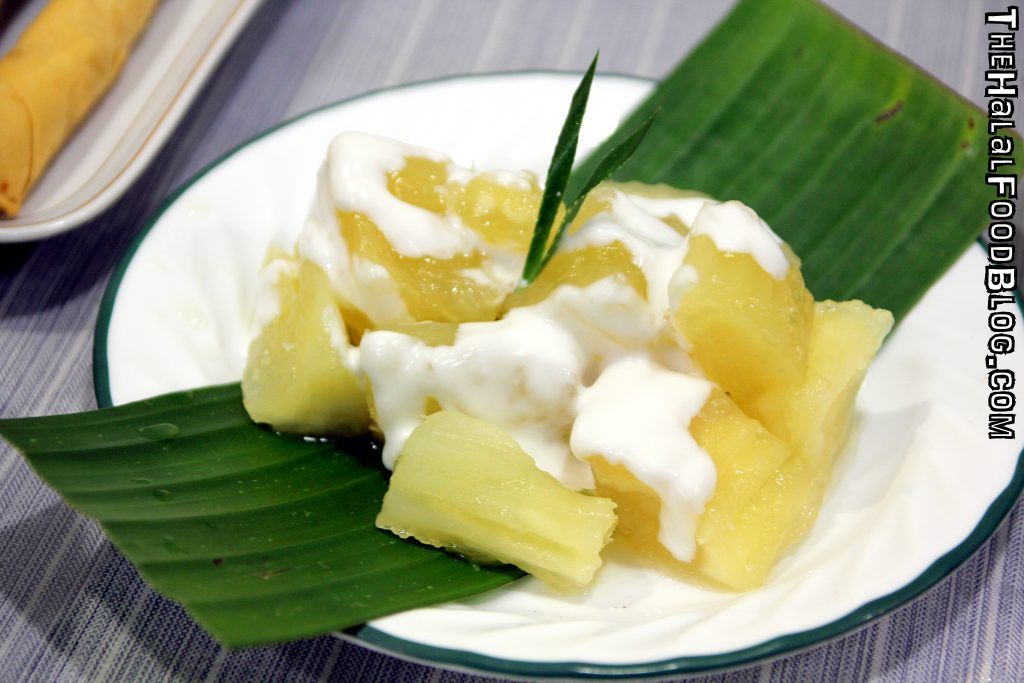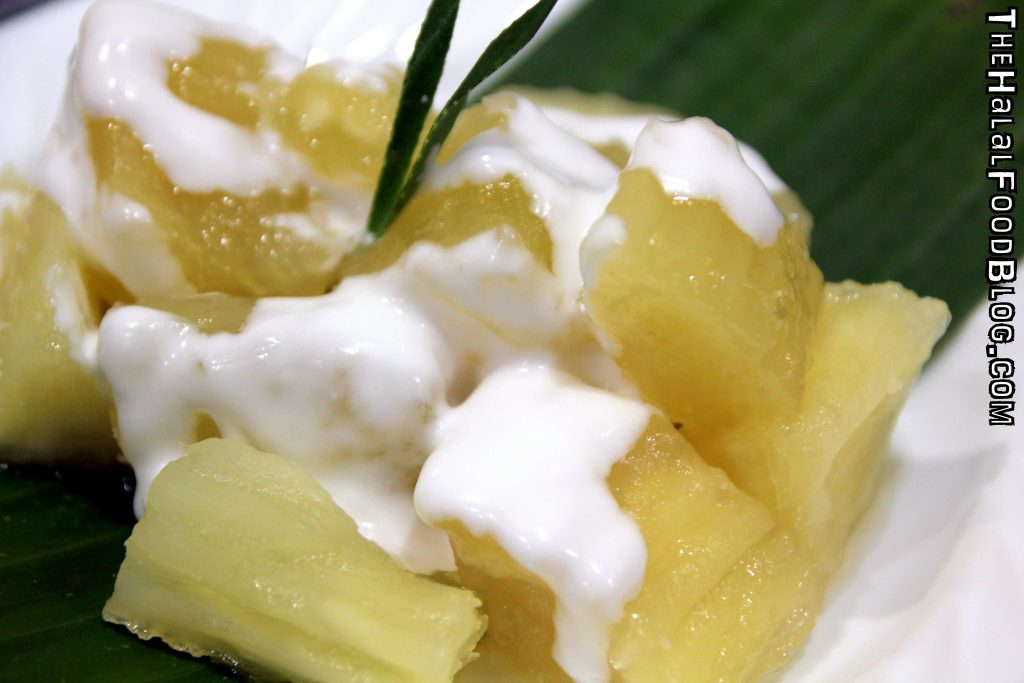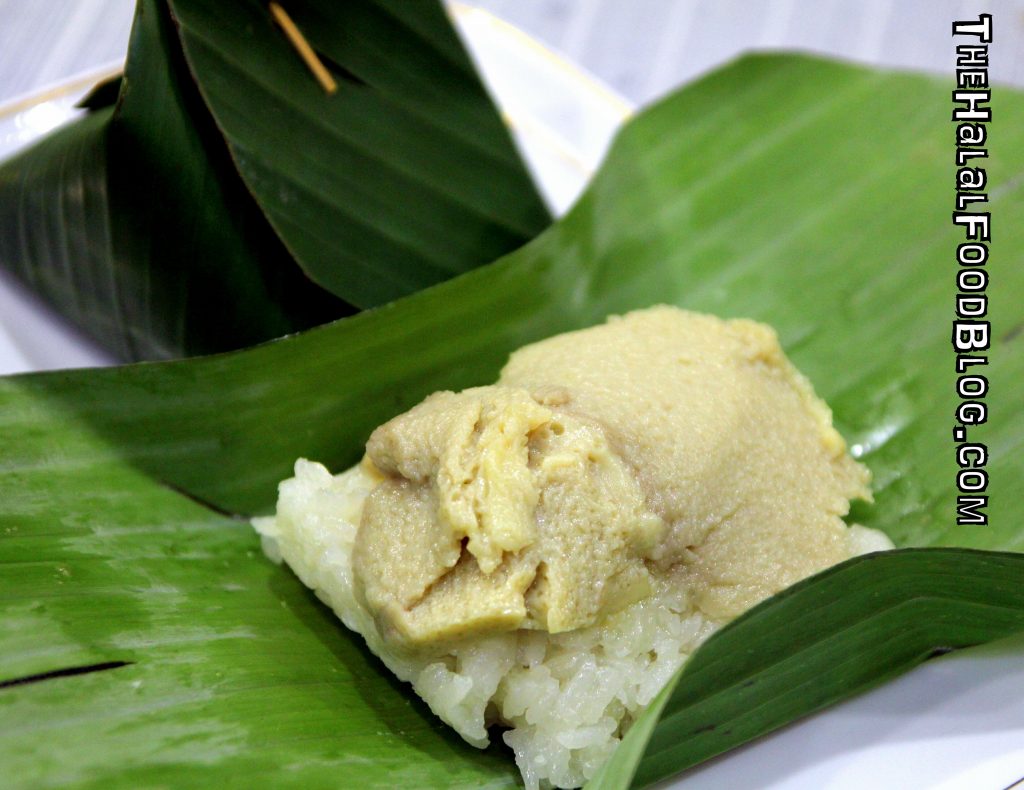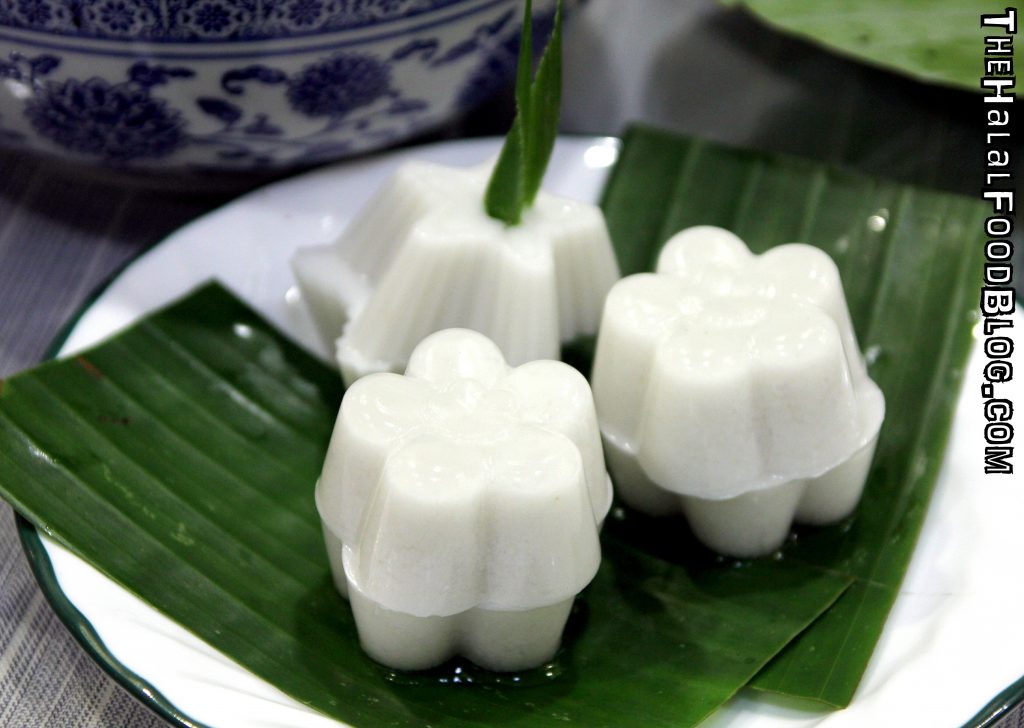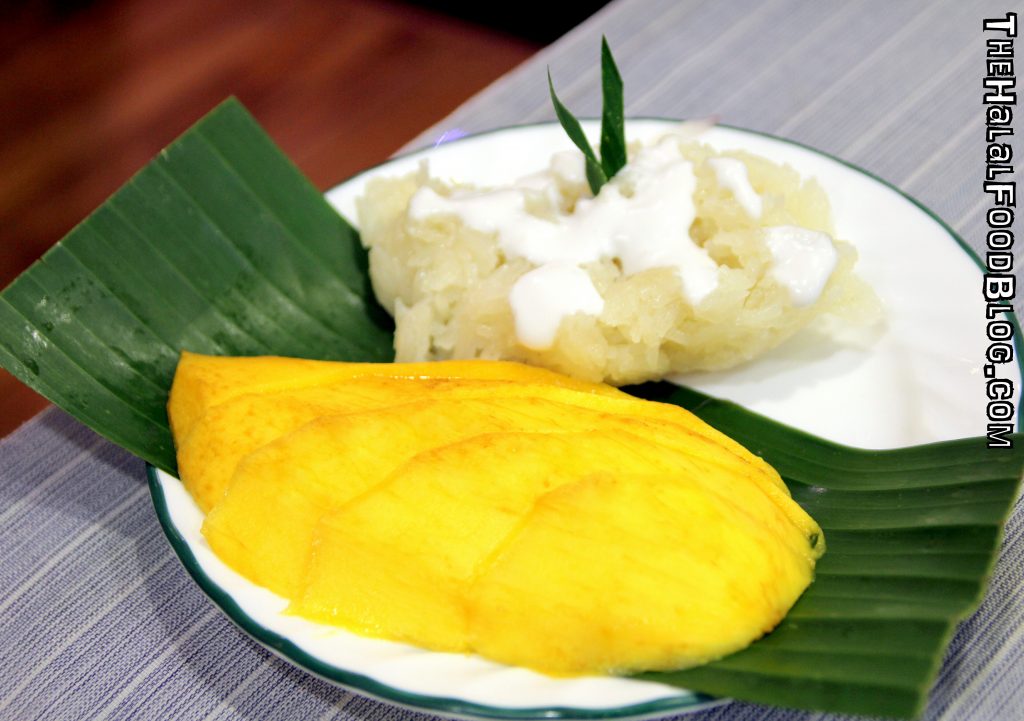 At the end of your meal, you know you'd love to end it off on a sweet note with some desserts right? And some of the best desserts EVAH are Thai desserts!
I really enjoyed the Sweet Tapioca with Coconut Milk to be honest. The combination of the boiled (in sugar water) tapioca and coconut milk was absolutely sedap to the max. The Thai Custard with Sticky Rice was quite interesting especially since it was the first time we were trying it. The Thai Custard is actually mainly egg and coconut milk and the flavour reminded me a lot of Agar-Agar Gudir!
Something for the kids with the Thai Coconut Jelly. (In fact, the adults also can whack lah no problem LOL)
But let's face it – the legendary Mango Sticky Rice with Coconut Milk is bound to be a hot favourite with a lot of people. Sweet mango with soft sticky rice plus the creamy coconut milk… who can resist?? 😛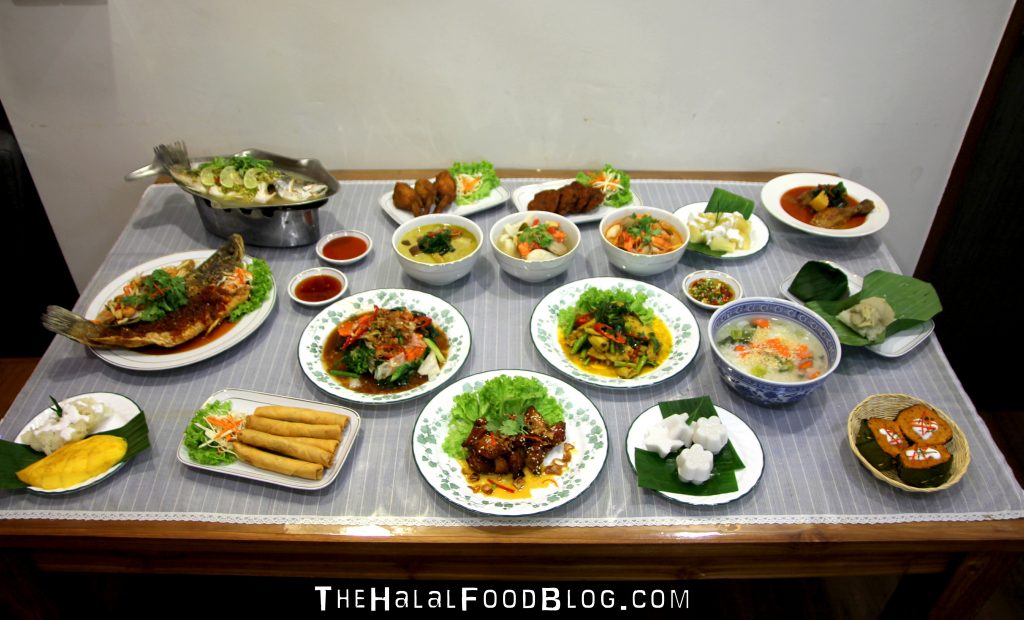 The GREAThai Set Meals are available for dine-in at their outlet in East Village but don't forget – they also have delivery options which is perfect for Ramadhan!
If you're planning on having guests over or maybe you just need to stay home because you've gotta clean the house or bake kuih raya maybe? No problem! Order GREAThai delivery and you can enjoy all the delicious Thai food for Iftar in the comfort of your own home! In fact, this is also a good option if you have to work late! Gather your colleagues and have an Iftar at the office!
You can order your GREAThai Set Meals for delivery via Deliveroo or just CLICK HERE!
You're that much closer to enjoying authentic delicious Thai food in the comfort of your own home! Selamat berbuka puasa everyone!
430 Upper Changi Road (East Village)
Tel: 6702 7707
Delivery Site: CLICK HERE!!!
www.greathai.com
Facebook: www.facebook.com/GREAThai
Instagram: @greathai
All information (including prices, availability of item on menu and Halal status of establishment) are accurate at the time of posting. All photos used in this site are property of The Halal Food Blog unless stated otherwise.