Now, we are pretty sure that almost everyone of you has heard of The Ramen Stall. In fact, we are also pretty sure that it is one of places that is on your 'favourites' list when it comes to great Japanese fare!
And for those of you who are not yet familiar, you do not know what you are missing!
But fret not – here's your chance to start!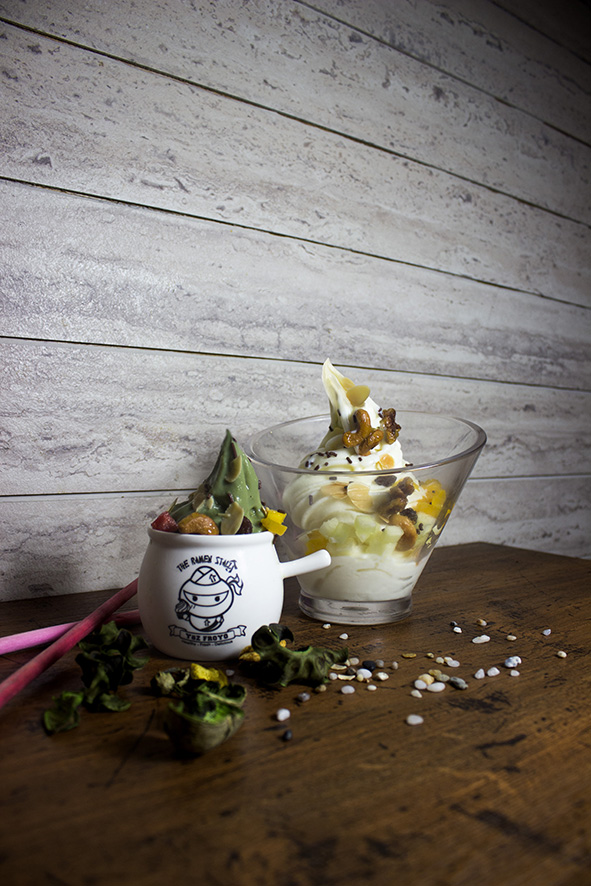 We all know that The Ramen Stall has PLENTY of great variety when it comes to Japanese food like Ramen, Sushi, Sashimi, Dons and even grilled items on their Kushiyaki menu. But did you know that The Ramen Stall has something extra special when it comes to the dessert part of your meal?
Well, you should know about it since we wrote about it before LOL but let's refresh your memories.
That's right – we're talking about their Frozen Yoghurt!
What is so special about the Frozen Yoghurt at The Ramen Stall you might ask. Well, for starters, it's made with the best ingredients and that includes premium-grade yoghurt powder and fat-free skimmed milk. That's right – 0% fat skimmed milk! After all, yoghurt is supposed to be healthy right.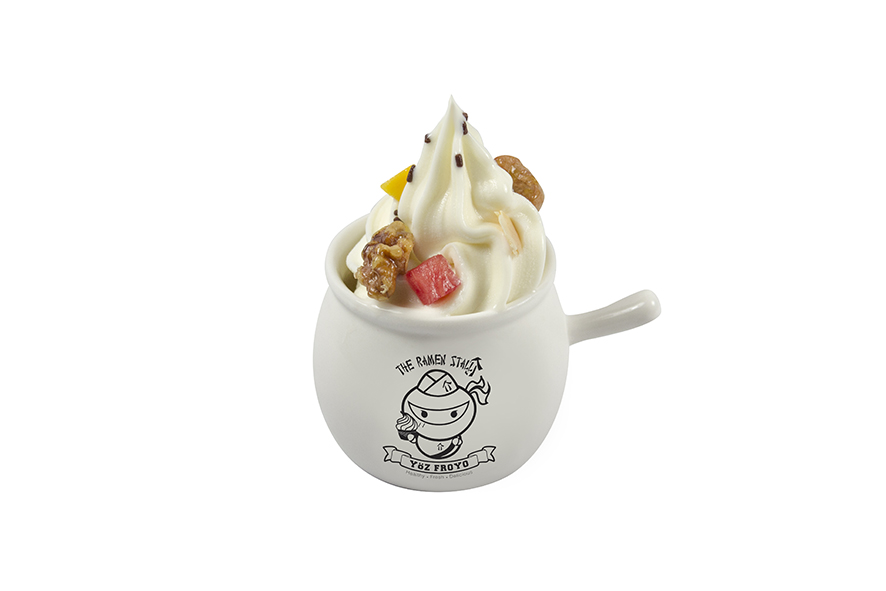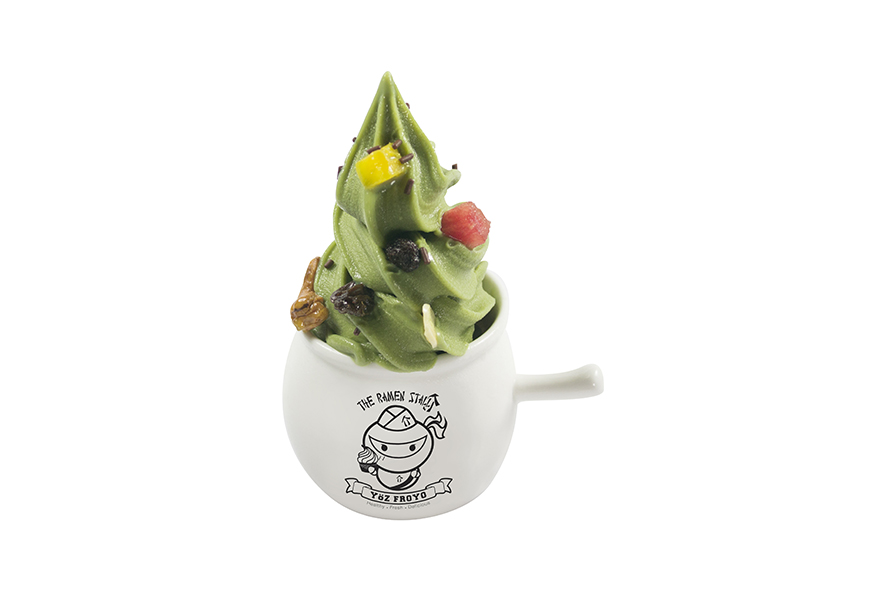 You have a choice of either Original or Matcha flavours when it comes to your 'Froyo' at The Ramen Stall. They definitely have different flavour profiles but they are definitely both delicious!
The Original flavour is something that will appeal to those of you who like the taste of the natural yoghurt flavour. It's a little tangy but something that will perk you up and keep you dipping in for more.
The Matcha is a flavour that has more of a Japanese accent and sure to be on the top of the list for all you Green Tea lovers out there. In fact, The Ramen Stall specially brings in the best Matcha powder from Japan and Korea to make this Matcha Frozen Yoghurt!
Besides just the tasty frozen yoghurt in that cute little cup, you can also expect to enjoy other premium ingredients like Cashew Nuts and Almonds and even fruits like Watermelon, Honeydew and Mango. To top it all off, some chocolate sprinkles are always welcome on dessert dishes like this.
And here's a bit of trivia for you – did you know that The Ramen Stall has one of the best machines for making frozen yoghurt on-site? It's called the Carpigiani and it's totally awesome! No wonder lah the yoghurt is so smooth and tasty LOL the machine really makes the difference!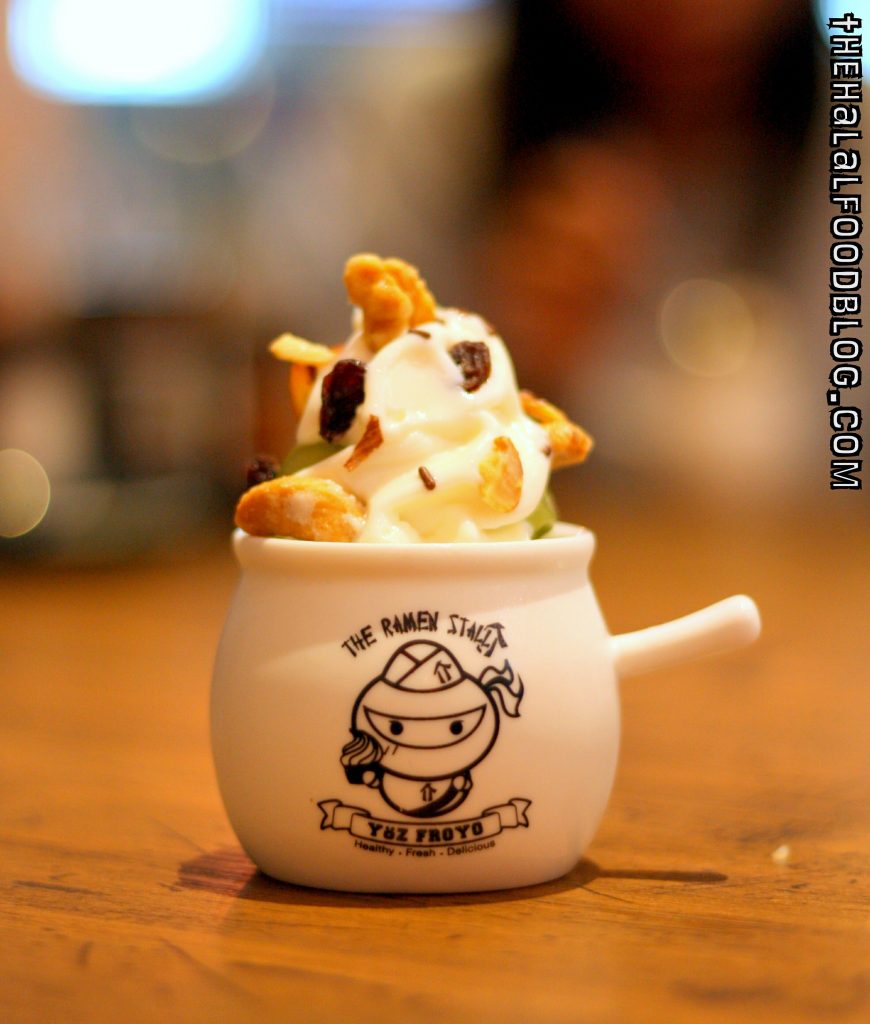 As if the delicious yoghurt is not reason enough to try it, The Ramen Stall has a special promotion where you get to enjoy a FREE mini-yoghurt!
All you need to do is;
Take a selfie when you're dining at The Ramen Stall
Check-in and be sure to tag The Ramen Stall in that selfie
Valid only at The Ramen Stall (787 North Bridge Road) while stocks last
Promotion valid Everyday  (excluding Public Holidays and Eve of Public Holidays)
Not valid with any other promotions
The Ramen Stall reserves the right to change the T&Cs or cancel any promotion at anytime without notice
And that's it! For a simple selfie, you get to enjoy a FREE mini-yoghurt!
And don't bluff okay – we know you're gonna take a selfie when you are there at The Ramen Stall anyways LOL so might as well be rewarded for it right!
You can read all about the great makan at The Ramen Stall by reading up on our previous posts.
Just click HERE and feast your eyes. Read up and then make plans to head down to The Ramen Stall for Iftar this Ramadhan! Don't forget – they are open til 6am!
787 North Bridge Road
Tel: 66550800
www.theramenstall.com.sg
Facebook: www.facebook.com/ramenstall
Instagram: @theramenstall
Operating Hours:
5.00pm til 6.00am Mondays to Fridays
12.00pm til 6.00am Saturdays, Sundays and Public Holidays

All information (including prices, availability of item on menu and Halal status of establishment) are accurate at the time of posting. All photos used in this post are courtesy of The Ramen Stall unless stated otherwise.
---
The Ramen Stall offers 10% off for all FRIENDS Card holders. Valid with minimum spending of $50. Not valid for purchases made on weekends, public holidays or set meals. Not valid with any other promotions, discounts or vouchers.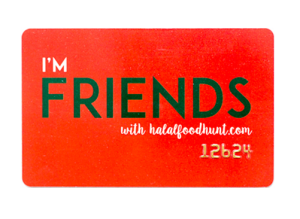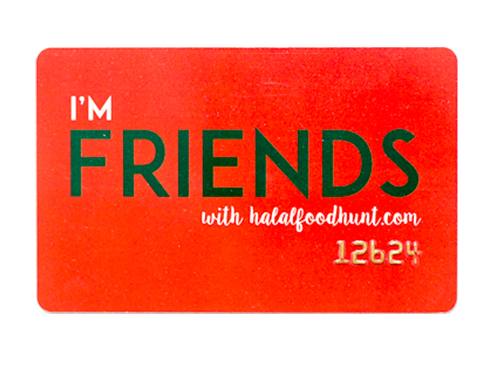 Get your FRIENDS with halalfoodhunt.com Rewards Card now at only $18/year and unlock discounts at over 60 halal restaurants, cafes, bakeries including online e-commerce businesses in Singapore. For a full list of where you can enjoy your card, click here.