**Please note that this restaurant was only certified Halal for Ramadhan 2016.**
This year's Ramadhan has seen a record number of options to Iftar. You can pretty much get anything from fast food to dining at restaurants with family and friends these days and with the time changing, more and more people are choosing to Iftar outside of the home because of work and busy schedules.
Even in terms of Buffets, 2016 has had some pretty impressive offerings. There are even hotels that have their buffet line and kitchen certified Halal just for the month of Ramadhan so that people have more options to choose from in terms of the type of food they'd like to enjoy at a buffet.
Window On The Park at Holiday Inn Singapore Orchard City Centre is one such buffet line that has chosen to do this. They are known for their buffet spread that includes both local and international delights and just for Ramadhan, they have added some special dishes to suit the season.
So let's run down what we enjoyed on the buffet line. In order of course (because I'm so OCD LOL)
Okay Salads and Starters first!
As you can see, quite a spread and we have only covered the Salads and the Cold Seafood spread! LOL
All your favourites are there – fresh Oysters, shellfish like Mussels and Scallops, all your Prawn lovers can rejoice and of course, Sushi is always a hot favourite at the buffet especially Salmon Sashimi!! They've also got Gado-Gado for that familiar local touch and also Tuna Salad if you're in for some International fare.
Anyone for Satay? They've got Chicken and Mutton Satay on the line!
They also served Sup Kambing when we visited and it was actually pretty good! The stew had a nice hearty flavour with chunks of mutton and potatoes in there. Get some Baguette from the bread section and FUYOH confirmed plus chop sedap. Besides this, they also had a Cream of Broccoli Soup but I forgot to take a photo because I was too excited to have the Sup Kambing LOL
And speaking of breads, I know a lot of people always say "Aiyah! Waste stomach space lah if eat bread!" which I guess is technically true for most people. But I really appreciate it when a buffet line has a great selection of breads to choose from.
One of the more interesting features of the buffet spread at Window On The Park was a D.I.Y Popiah station!
You could make your own popiah and put as much (or as little) as you'd like in your ultimate popiah creation!
The popiah filling (consisting of stewed turnip and bamboo shoots among other things) plus all the usual suspects like boiled eggs, prawns, salted fish, lettuce, popiah sweet sauce and of course – sambal! Get the fresh popiah skin, fill it up and start rolling!
And as weird as the idea sounds, it's actually quite a good bit of fun!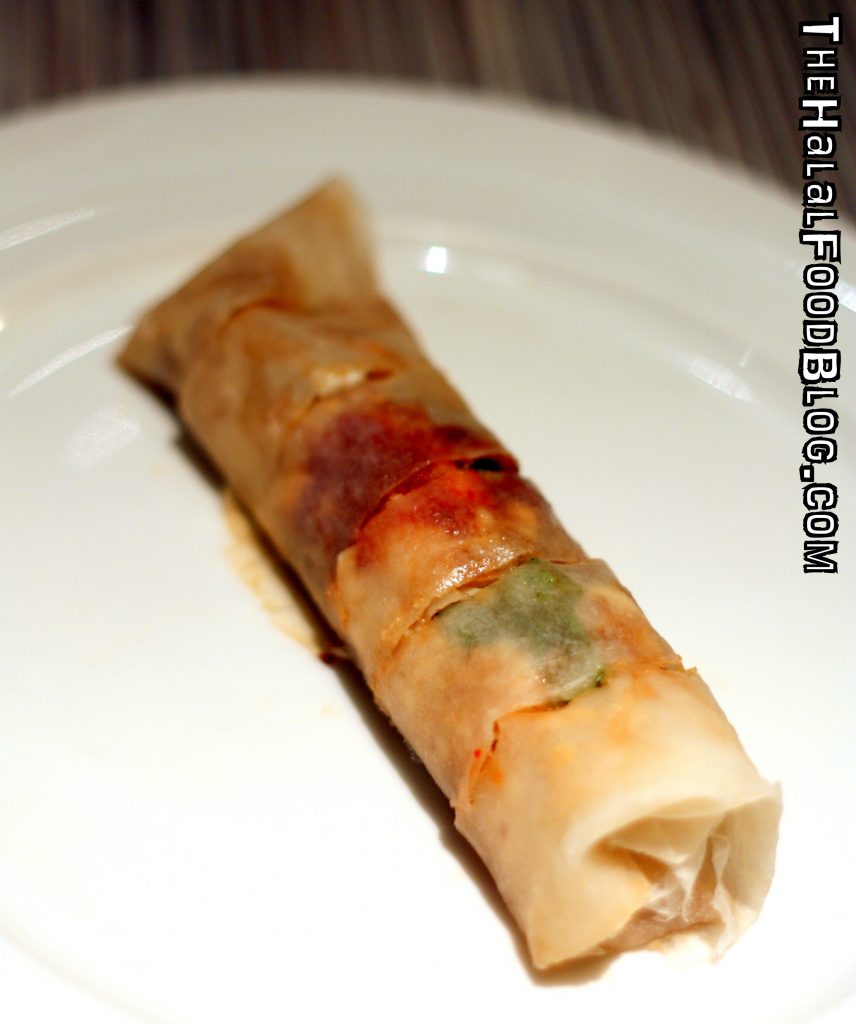 This is how mine turned out – Super Popiah! LOL
Okay okay only lah actually. I think I might have put too much sambal maybe 😛
Anyways, it's a super creative idea I think because we've never seen a D.I.Y Popiah station at a buffet before.
Rojak, yes. Kueh Pai Tee, yes. And now, Popiah, YES!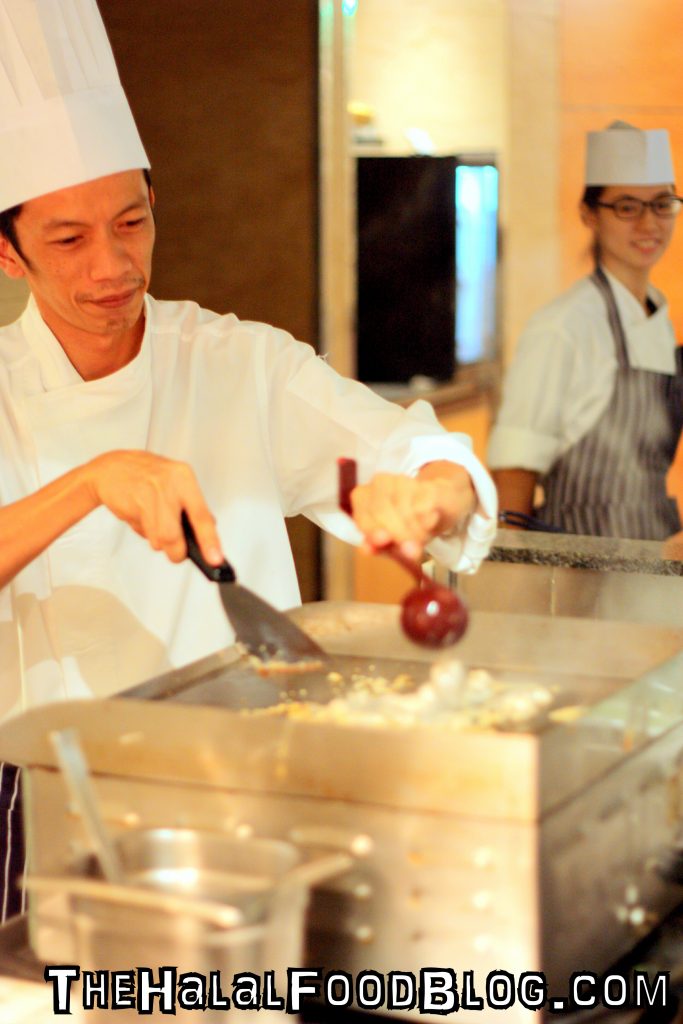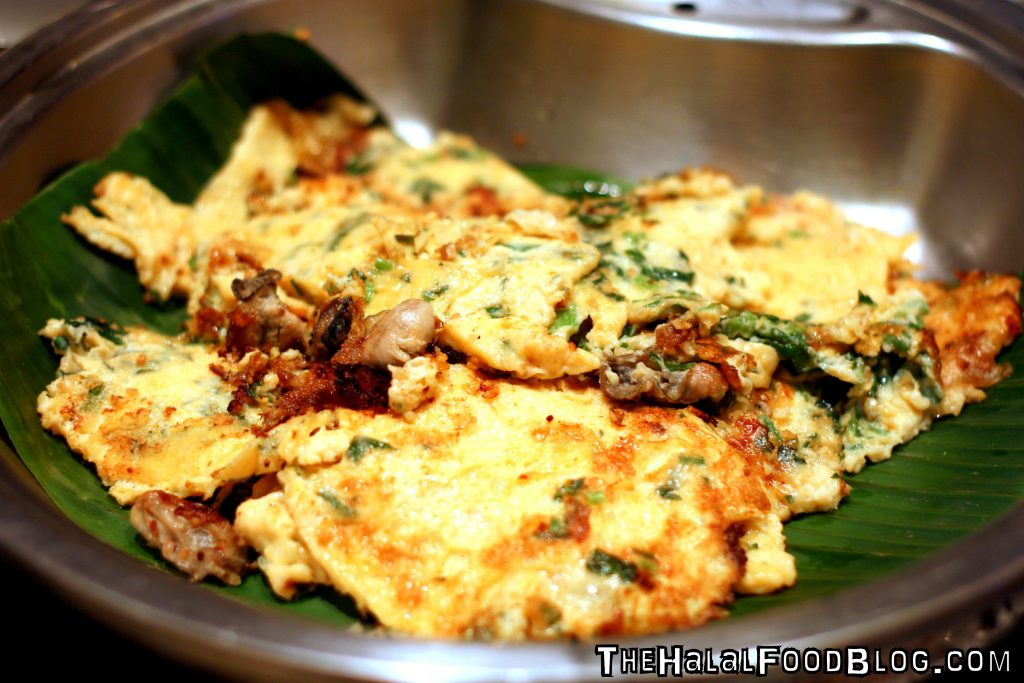 They also have a couple of other LIVE stations including the Oyster Omelette Live Station where the chef skilfully prepares batch after batch of Oyster Omelette. And this one goes pretty quickly so if you see it, get it ASAP! And don't forget the special sambal too!
They also have a Laksa station too! One of their signature dishes at Window On The Park!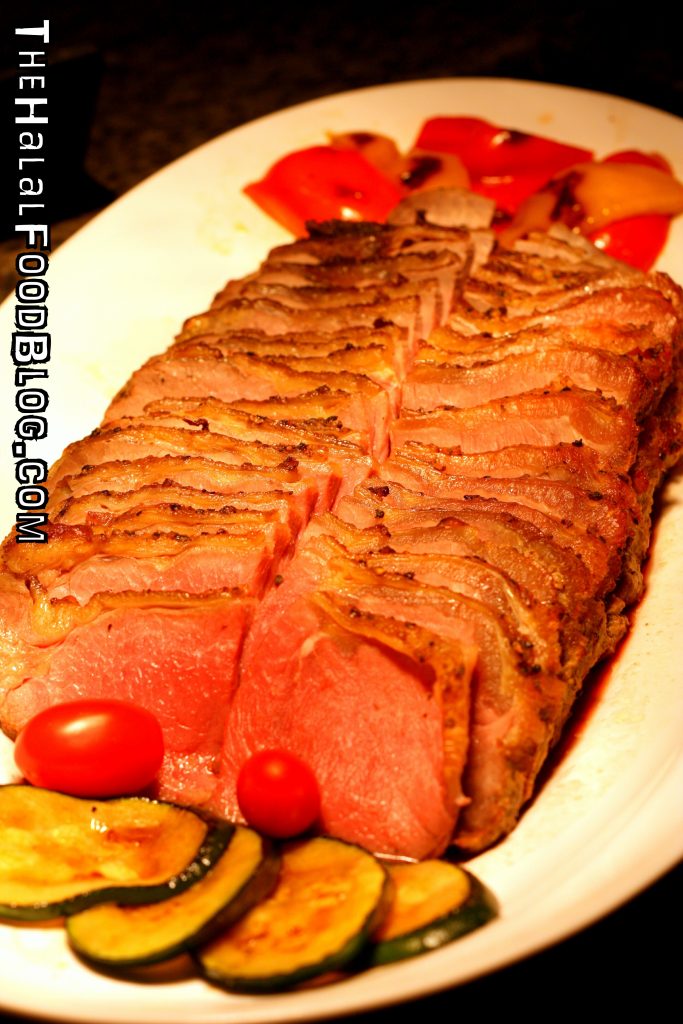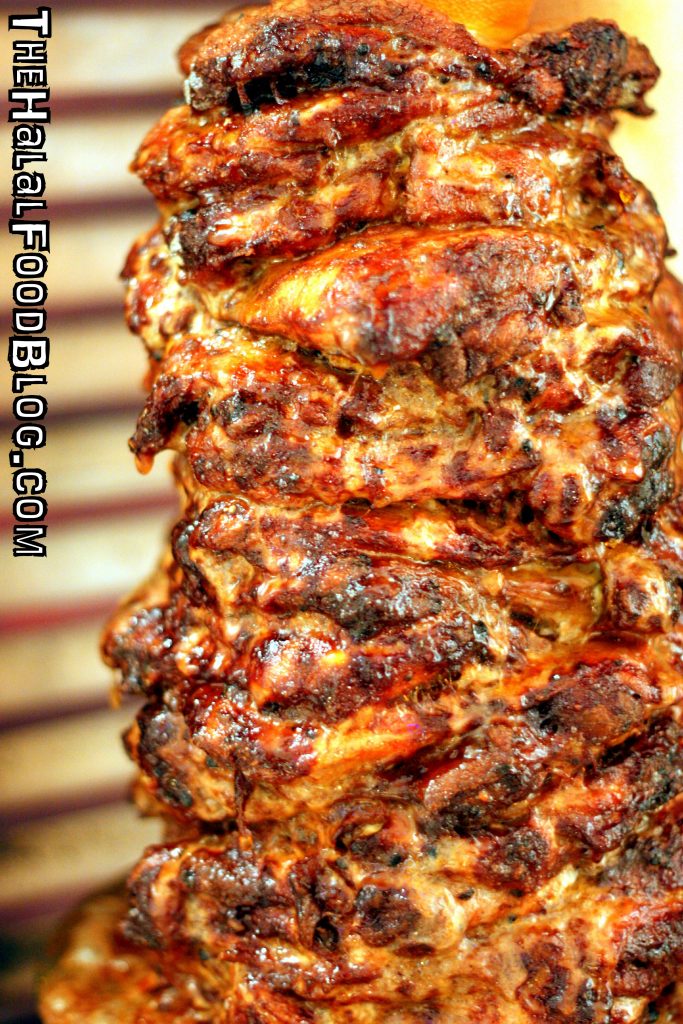 AMBIK KAU! Now that's a great looking Kebab station! LOL
The chicken was tasty and you can enjoy it on its own with some rice or have some of the Pita bread they have on the side there with some veggies to accompany as well.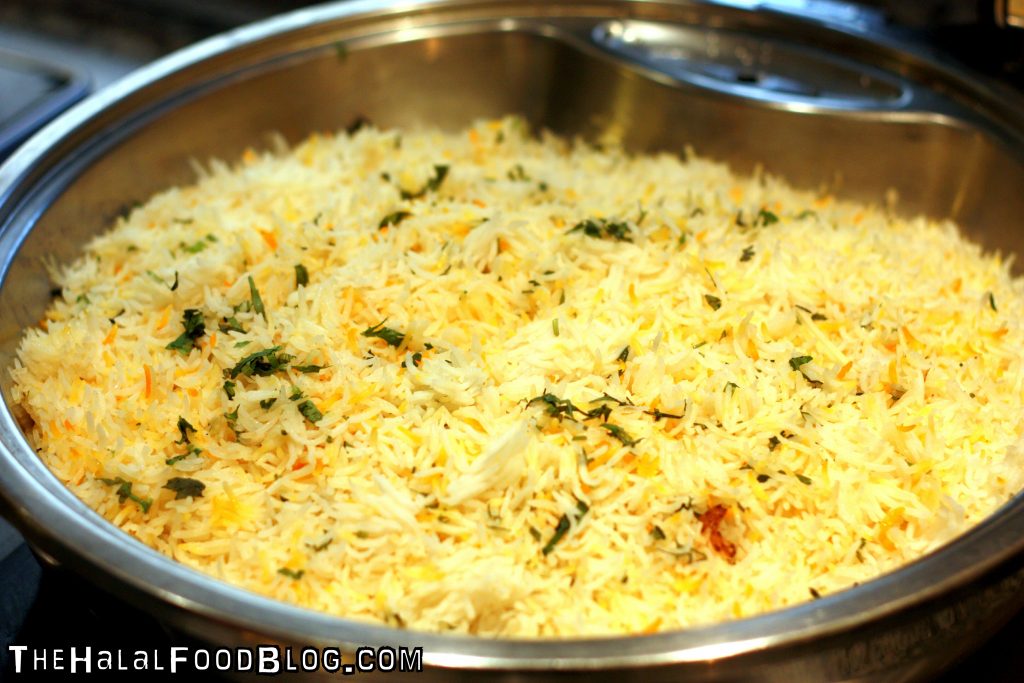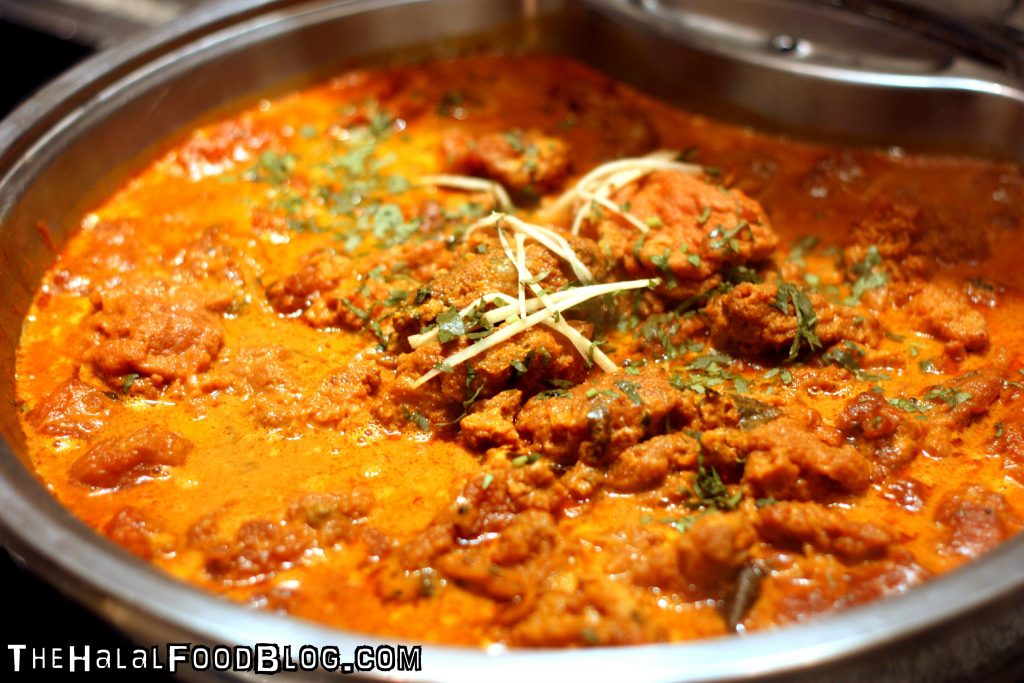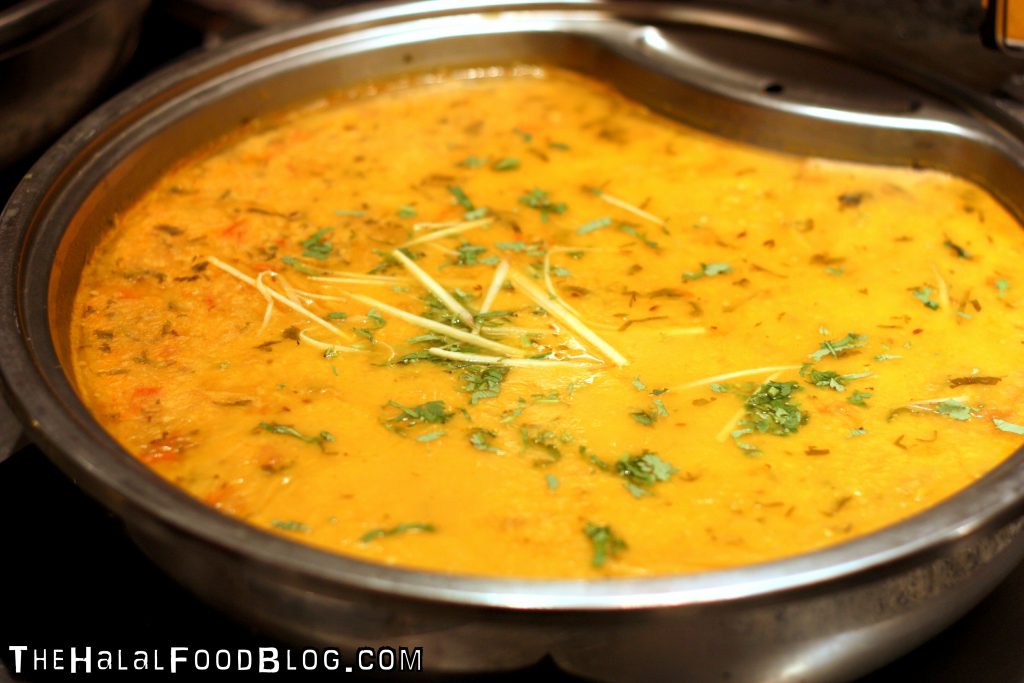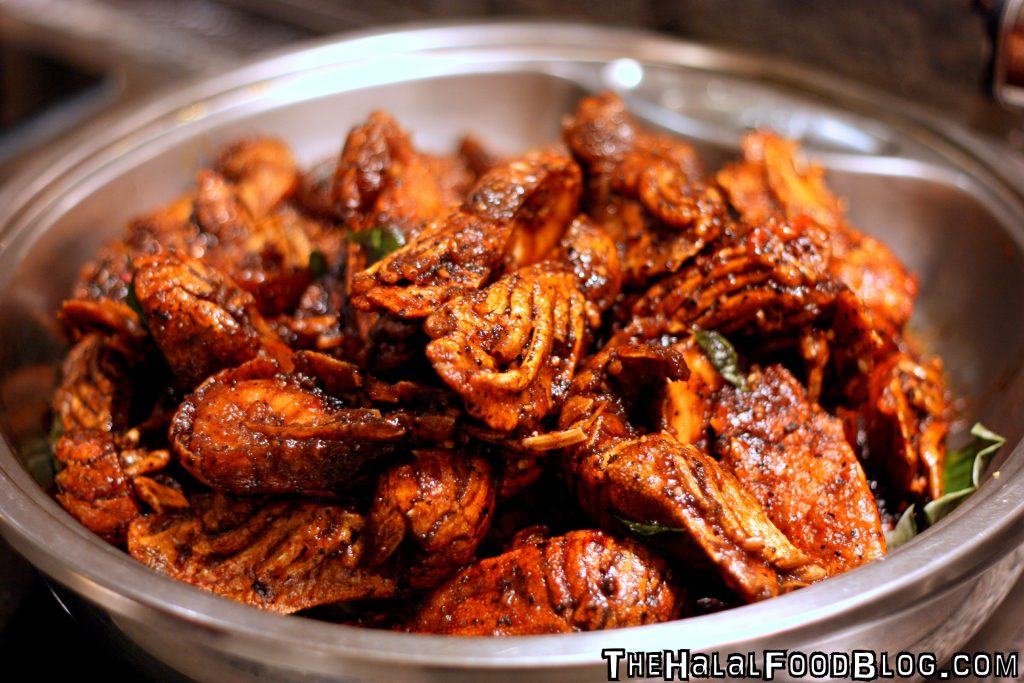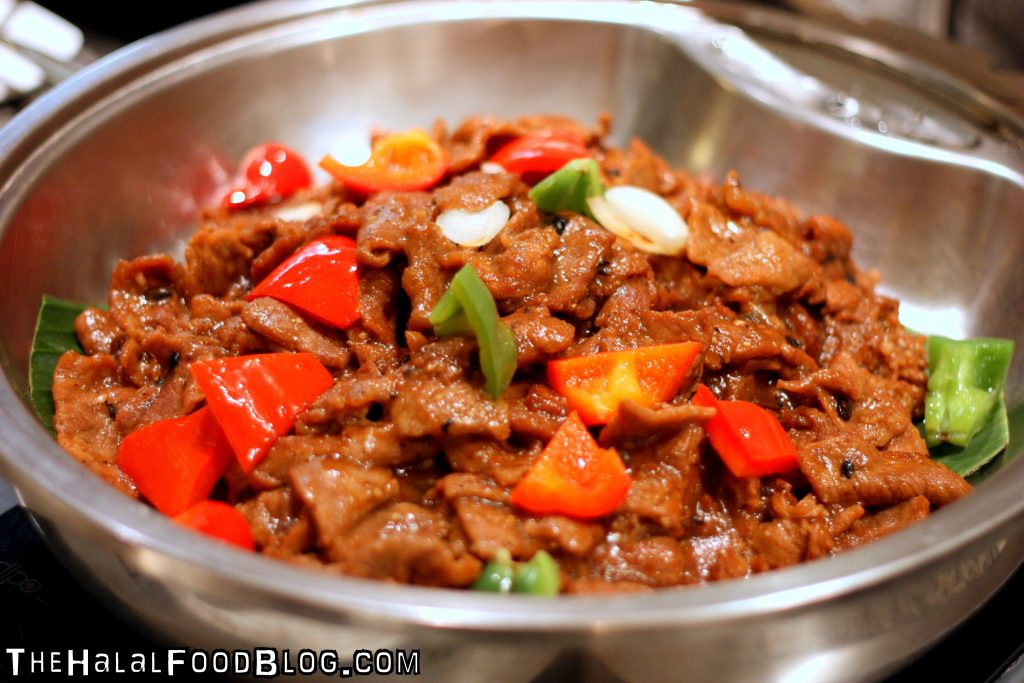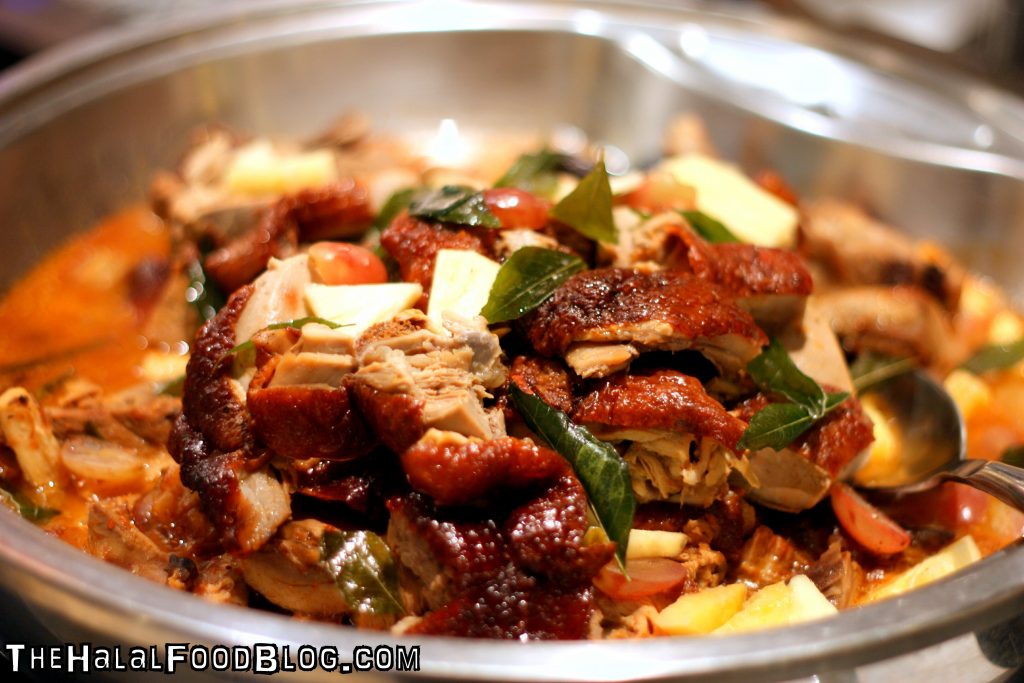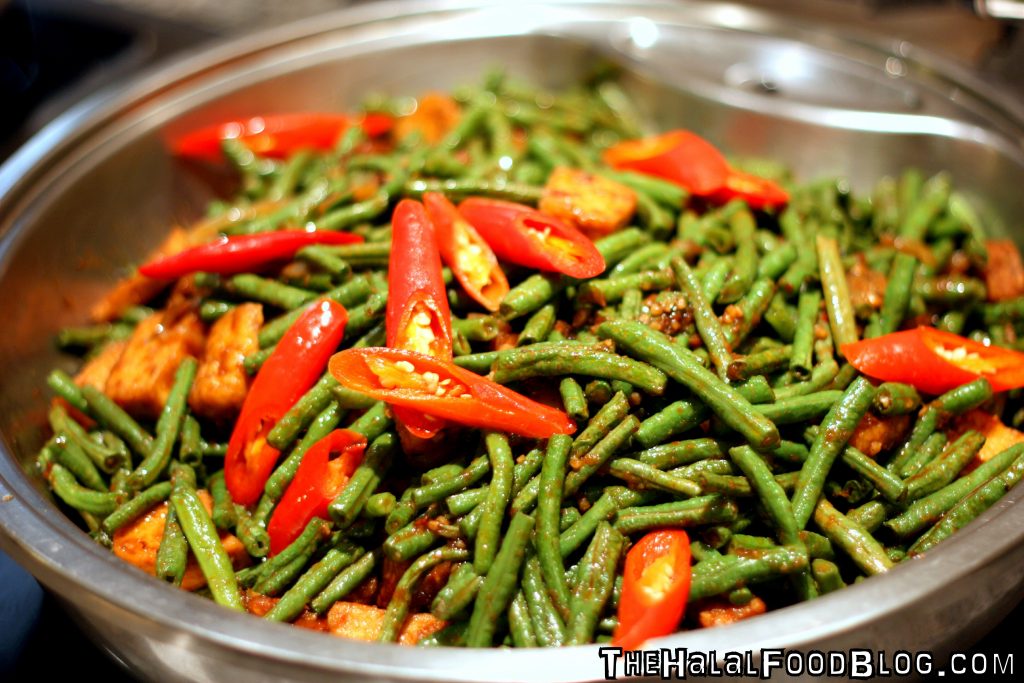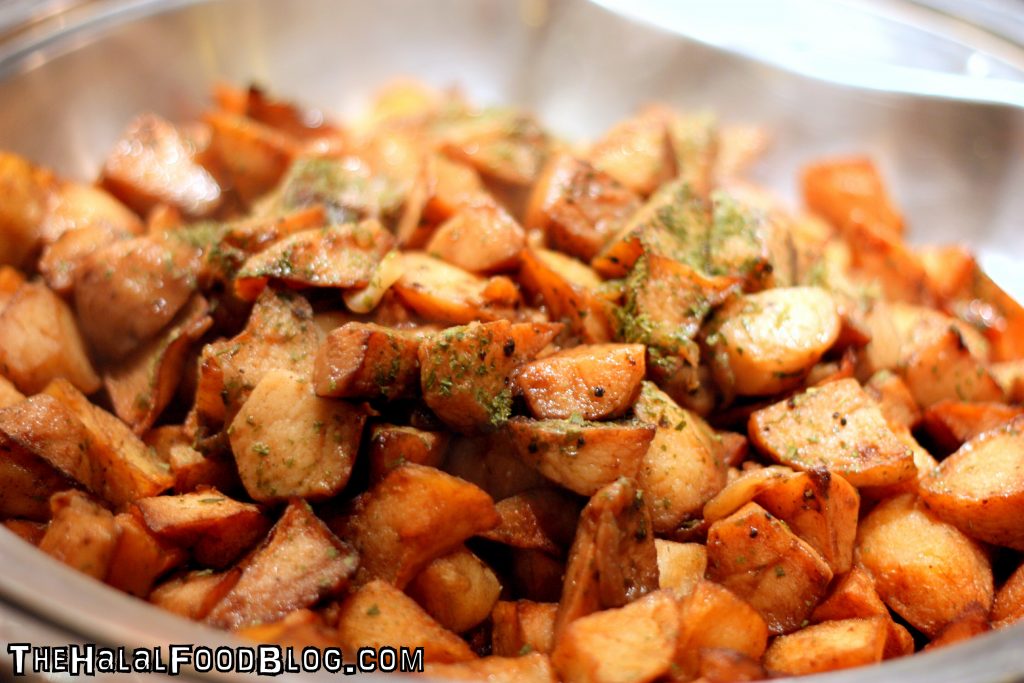 Onto the mains and as you can see there's quite a selection!
You've definitely got to try the Black Pepper Crayfish! Full of tasty black pepper flavour and of course, the fresh crayfish! Another fast mover at the buffet line so better take it when you see it!
I actually liked the Goan Fish Curry which was full of intricate flavours thanks to the spices used in the curry.
Fans of Thai flavours – you've got to try the Roasted Duck in Thai Red Curry. The duck was tender and as flavourful as the Red Curry was, it does not overpower your tastebuds so you can still enjoy the flavours along the rest of the buffet.
You can also look forward to other dishes specially prepared for Ramadhan including Ayam Panggang Jakarta Udang Pedas Nanas, Ikan Goreng Assam Manis and Sautéed Mussels in Sambal Belacan!
And you all know what's next… DESSERT!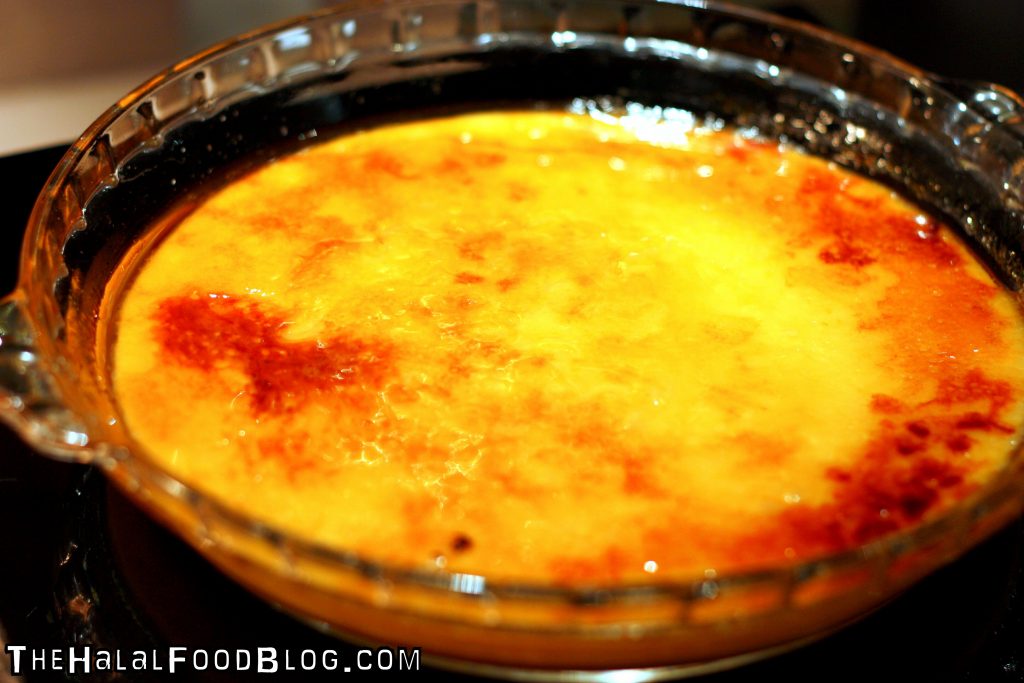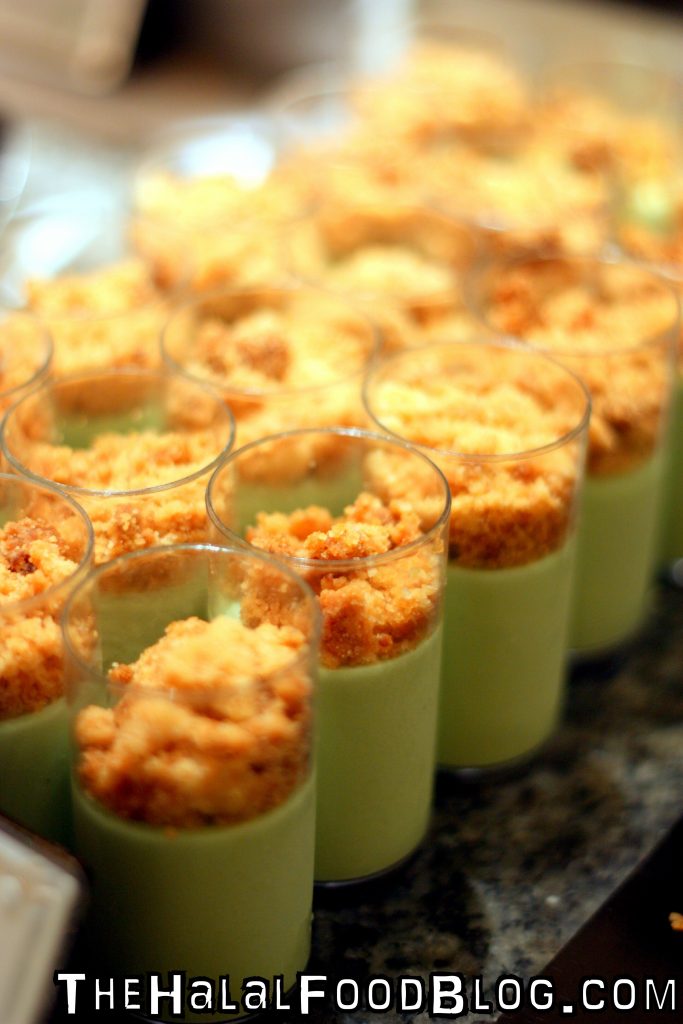 Wow they actually have a really extensive range of desserts at Window On The Park! Besides what we have featured above, got so many more actually!
They've got the Chocolate Fondue Fountain, Cendol Panna Cotta, the amazing Creme Brulee and an assortment of cakes and kuih too!
And yes, that last photo is the absolutely popular to the max Durian Pengat!
They keep it in a small fridge displayed near the Desserts Table okay so don't be afraid to open it and take some Durian Pengat!
Besides those, also enjoy Sago Gula Melaka, Bubur Terigu, Pisang Goreng, Steamed Tapioca with Coconut Cream and even a DIY Ais Kacang Station!
If you are worried about the little kiddies, you don't have to be because Window On The Park has that all covered! They have a little kiddy corner with all sorts of stuff to keep the little ones entertained including colouring materials too! And of course, kiddy chairs and eating utensils are available upon request too.
As you can see, our Little Princess was definitely enjoying herself!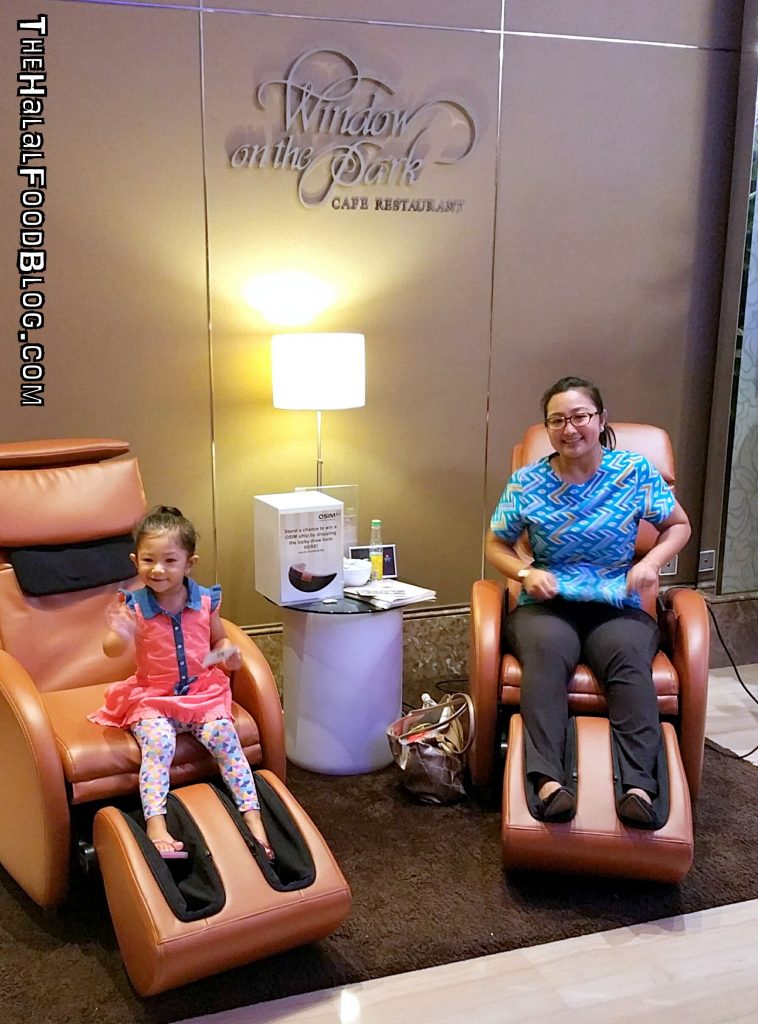 We're also quite impressed with a few other things at Window On The Park too.
Not only do they have Prayer Rooms available, they even have Massage Chairs outside so you can chillax while waiting for Iftar or just wanna have a bit of a quick massage after makan is done!
Here's the part we have been saving as best for last – Window On The Park is having a 1-for-1 special offer! That's right! 1-for-1 Ramadhan Buffet at Window On The Park! Power or what!
1-for-1 Ramadan Halal Dinner Buffet
6 June to 10 July 2016
Dinner (Sunday to Thursday) – S$76.50++ for two persons
Dinner (Friday and Saturday) – S$85.00++ for two persons
Prices indicated are after discount.
A pretty impressive spread all around at Window On The Park at Holiday Inn Singapore Orchard City Centre and don't forget – it's only for this Ramadhan til 10th July so better make plans to head down ASAP!
Just another reminder that Window On The Park at Holiday Inn Singapore Orchard City Centre is only certified Halal for the month of Ramadhan in 2016 after-which they resume normal operations which is not certified Halal.
Window on the Park
Level 2, Holiday Inn® Singapore Orchard City Centre
11 Cavenagh Road, Singapore 229616
Operation Hours: Dinner (Daily) – 7pm to 10.30pm
For reservations and enquiries, call +65 6733 8333 or email [email protected]
All information (including prices, availability of item on menu and Halal status of establishment) are accurate at the time of posting. All photos used in this site are property of The Halal Food Blog unless stated otherwise.