We are at the tail-end of Ramadhan and in the midst of doing our last minute preparations, I guess the hunger pangs can strike you at any moment LOL
In fact, Mein Bruder and myself had just finished running an errand for the upcoming Raya celebrations and had a bit of a delayed Iftar and we decided to have some Japanese food. Now, which place do we know that serves good Japanese food and opens til late?
The answer is clear – The Ramen Stall of course!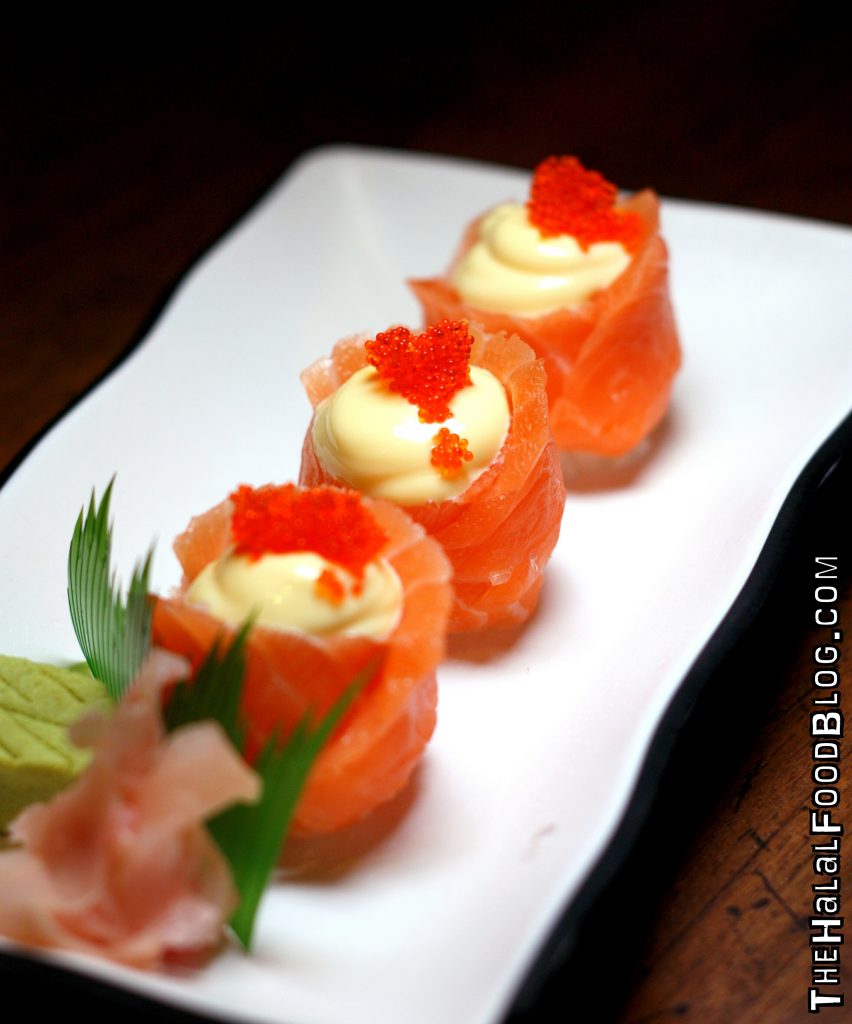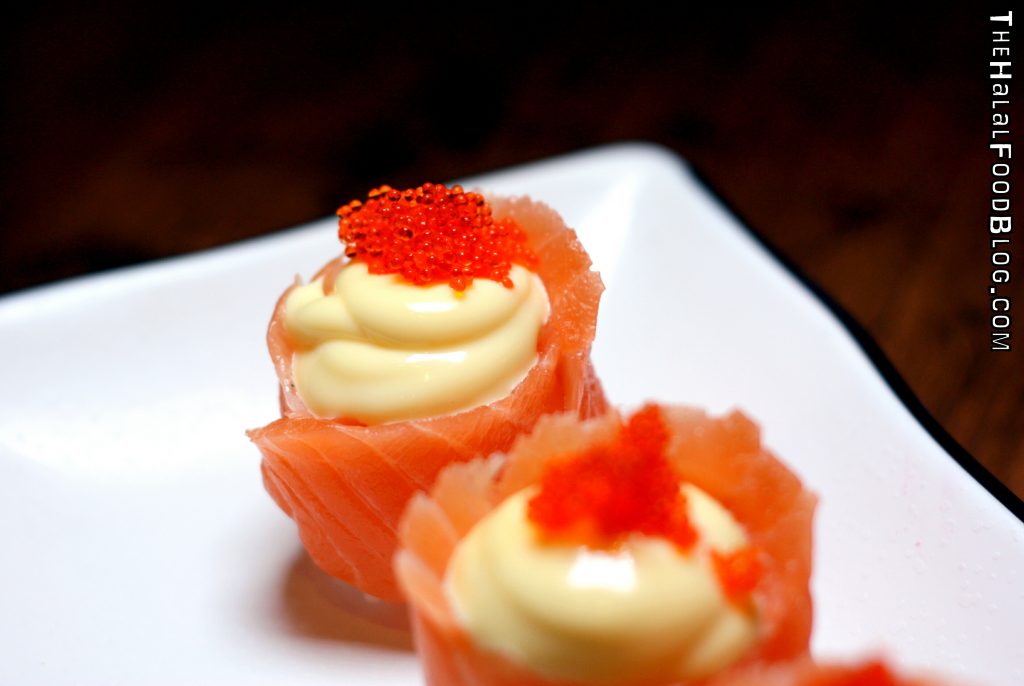 So if you're not having it as your main, you've definitely gotta have some Sushi and/or Sashimi as starter for the feast right? It's like… auto LOL
The Hana Maki is always a favourite of ours because you get a good serving of Salmon Sashimi that is wrapped around a little bit of Sushi rice and then topped off with some Japanese mayo and some Ebiko (Prawn Roe) on top. This makes for an easy and very satisfying bite!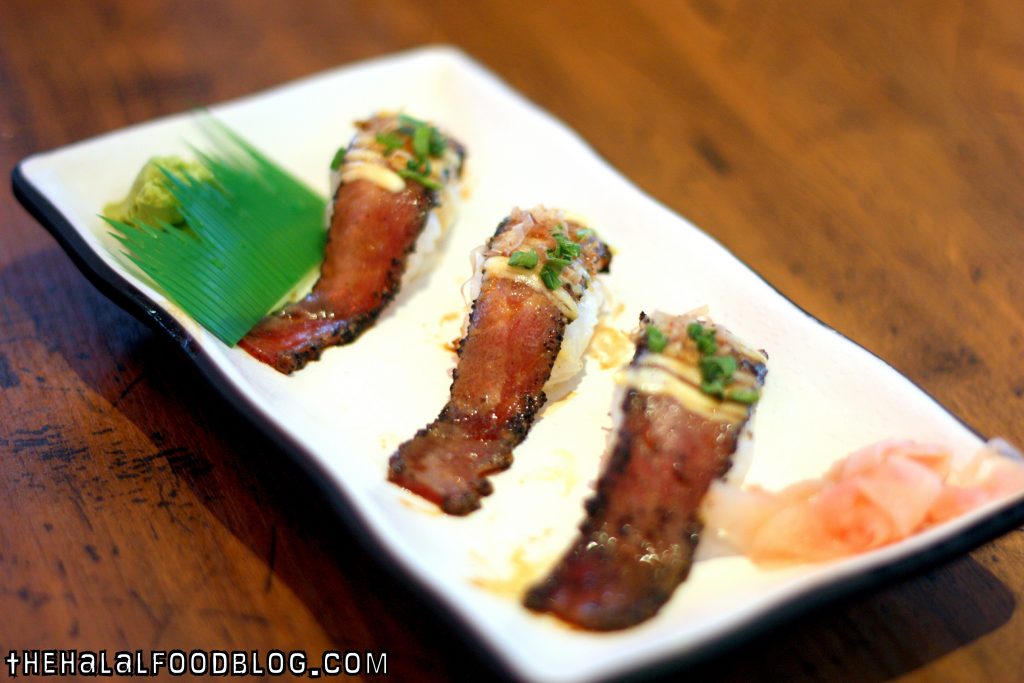 If you're looking for something a little bit different and unique when it comes to Sushi then maybe you might consider the Torched Beef Sushi.
Sushi rice is topped off with a thin slice of beef that has been torched so you get that slightly-caramelized char while still being able enjoy that natural flavour of the beef. This is actually one of the popular favourites with regulars at The Ramen Stall (including ours!) and it's easy to see why. Try it!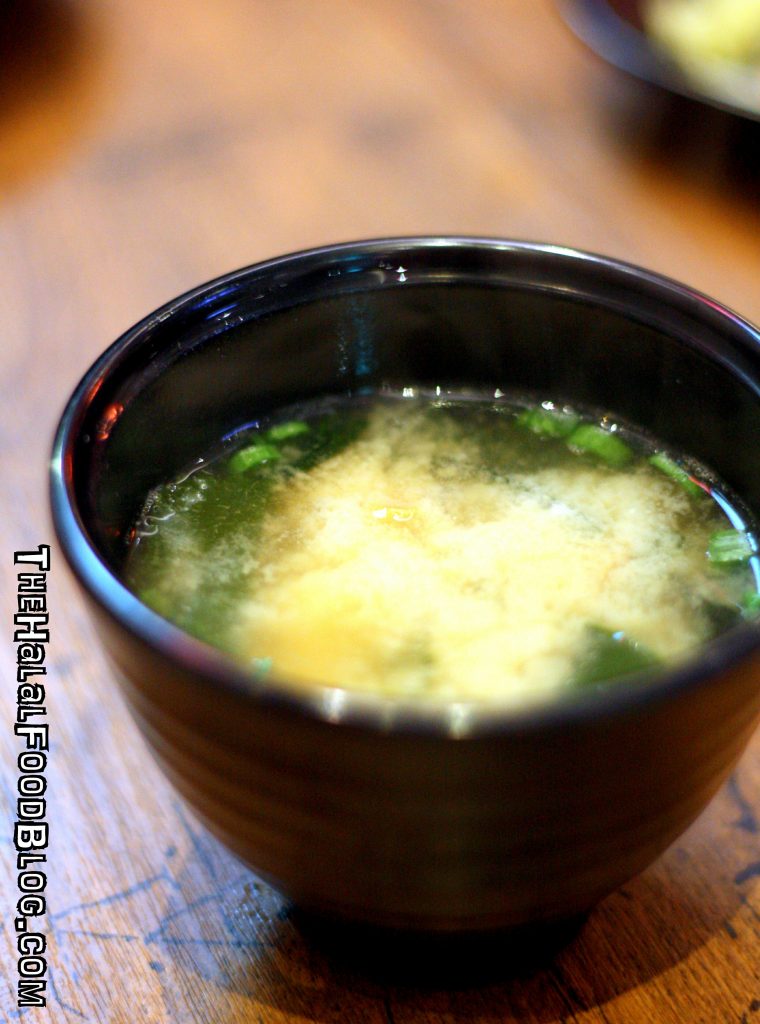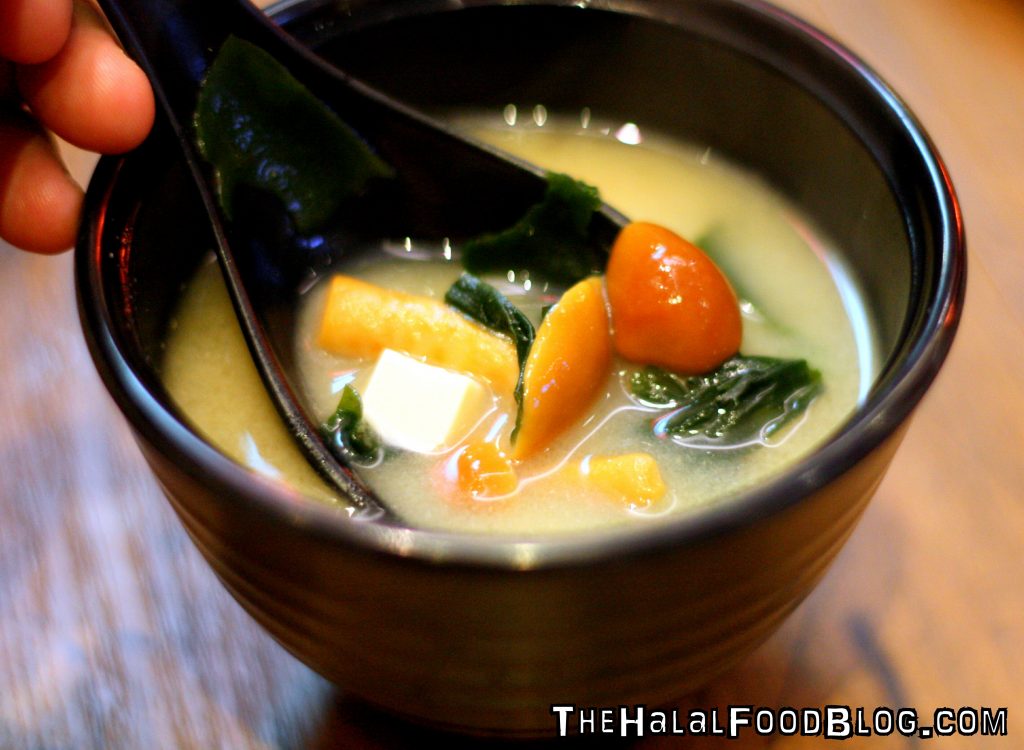 I don't know about you but I always have a nice hot bowl of Miso Soup when I'm having Japanese food and it's no different every time I visit The Ramen Stall.
Not only is the Miso Soup tasty and a good start to any meal, the version at The Ramen Stall also comes full of goodies including Wakame (seaweed), Shimeiji mushrooms and tofu too. At that price, this is a real steal.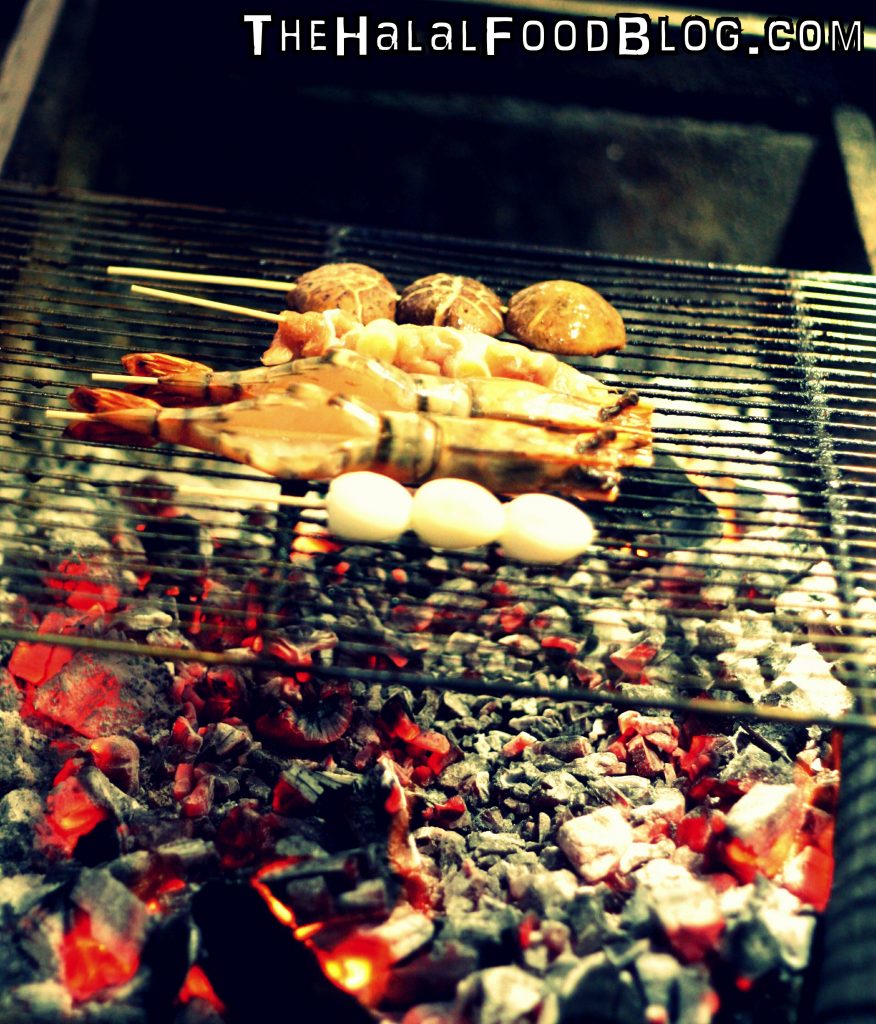 Something else definitely worth considering is the selection of Kushiyaki which is essentially food put on skewers and then grilled over the open charcoal that The Ramen Stall is famous for. Yes, you've probably read about of seen the grill yourselves when we did our first few reviews on The Ramen Stall.
Remember the Grilled Edamame and the other Kushiyaki we've tried before?
Well anyways, it was so good the last time that we simply had to have it again!
So we had some of our favourite Kushiyaki this time around and we really wanted to order more because there are so many choices (25 different items to choose from!) but we had so much food coming so we figured we'd keep it down to just 4 LOL
The Chicken Yakitori is always a good choice. Tender chicken with Teriyaki sauce and grilled so you get that charred and smoky flavour. Definitely a win. The Shitake Mushroom and Quail Eggs are also a big favourite. One of the more interesting ones you get on the menu is the Chicken Skin. Grilled til it's a little crispy but got a great flavour to it. You might also like the Chicken Liver or Chicken Soft Bone too!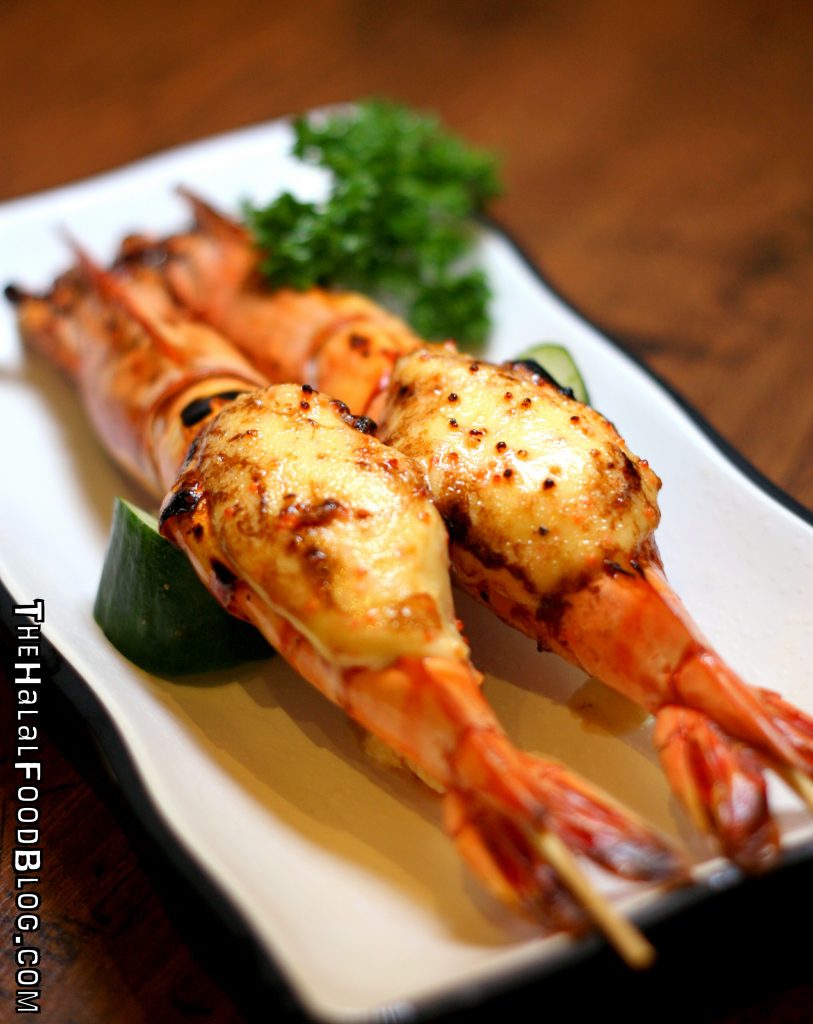 The Prawn with Roe & Mayonnaise is also part of the Kushiyaki menu but we thought it deserved special mention in its own because it's absolutely the bomb!
So you have a fresh prawn (and it's BIG too!) and it's grilled and then topped off with some roe and mayonnaise that is then torched so you get a bit of a bruleed effect going on there. This definitely adds to the flavour and many of you will recognize this as Mentai which has the roe and mayonnaise mixed and then torched after topping prawns or salmon.
Super fresh prawns that are perfectly grilled plus that creamy mayonnaise = super power sedap to the max!
This is definitely one of the top items and a must-have from now on for us!
By the way, they have 2 choices – the 50gm at $3.90 or 85gm at $7.90. Totally worth it! Treat yourself!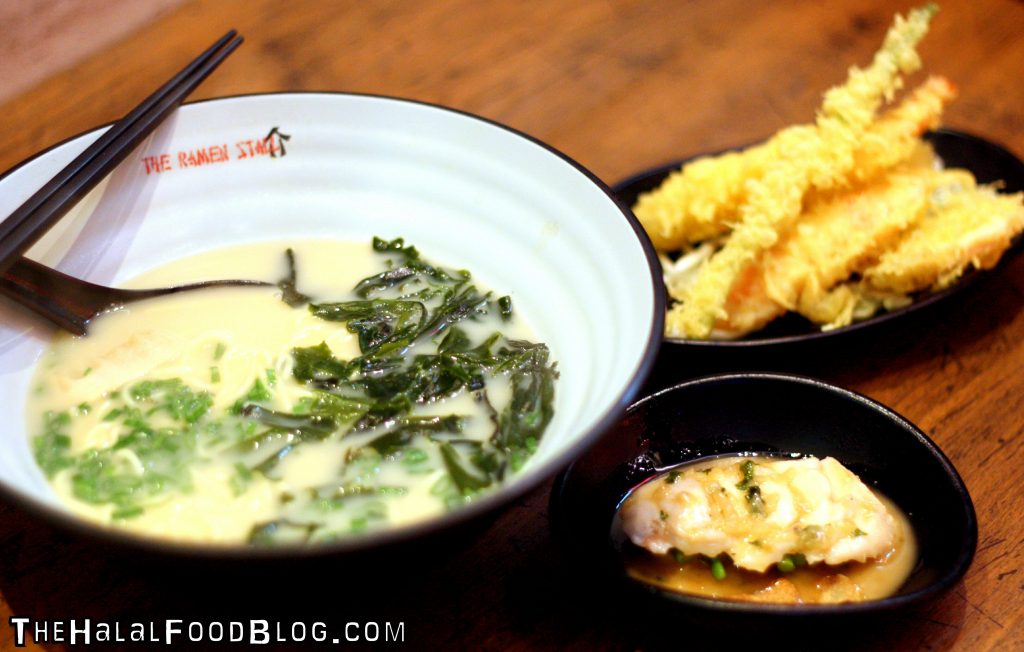 Can you believe all that was just the starters and appetizers only? LOL
We're finally on to our mains for the meal and when you're at The Ramen Stall, obviously you've gotta have some Ramen am I right or am I right?
We've had the famous Volcano Ramen, the Beef Ramen and even some Dry Ramen before during our previous visits to The Ramen Stall so we decided to try something we haven't tried before so we chose the Abalone Seafood Ramen!
Wow the Abalone Seafood Ramen is definitely a hearty meal and comes with pretty much all you need when it comes to a good bowl of Ramen with all the trimmings!
Steaming hot bowl of tasty Ramen noodles? Check!
Succulent Abalone? Check!
Crisp Prawn Tempura? Check!
The Ramen at The Ramen Stall is always good and so far it has not let us down. Firm and springy noodles bathe in a delicious and hot chicken stock plus this time it's paired with a premium ingredient – Abalone!
Succulent and tender, all sliced and served on the side so you can enjoy it without losing its flavour in the already flavourful bowl of Ramen. And as if that is not enough, there's also Prawn Tempura to round everything off.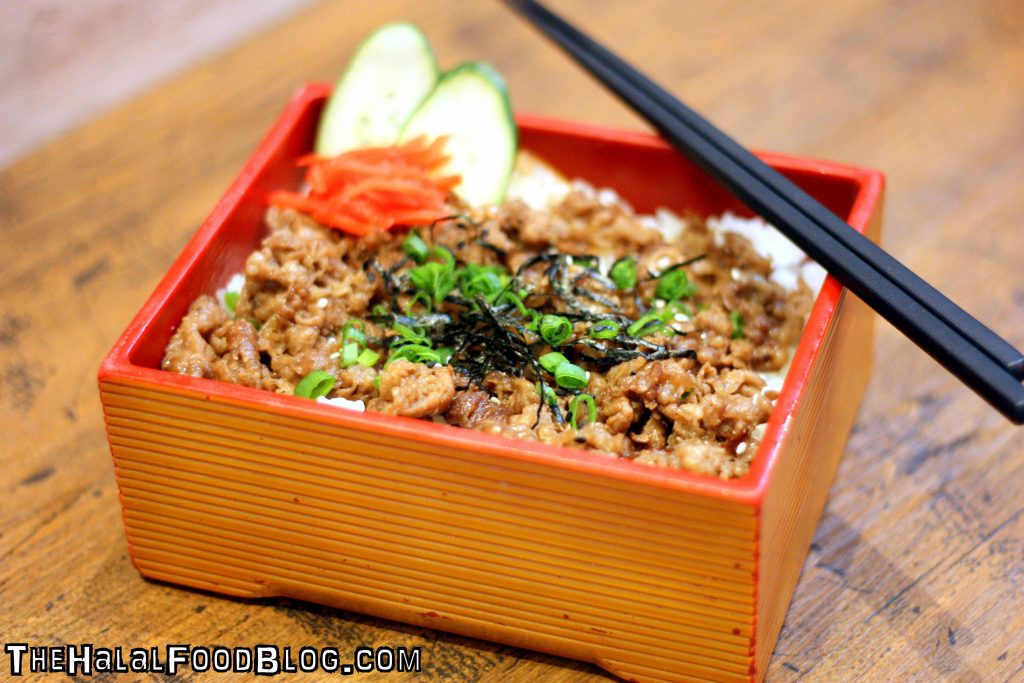 Here's a dish that I had tried recently but did not officially review. You might remember seeing it on our IG though.
The Gyu Don is quite a typical Japanese dish that seems really simple in nature. Maybe that's one of the reasons why it's so good… the fact that it's so simple yet so satisfying.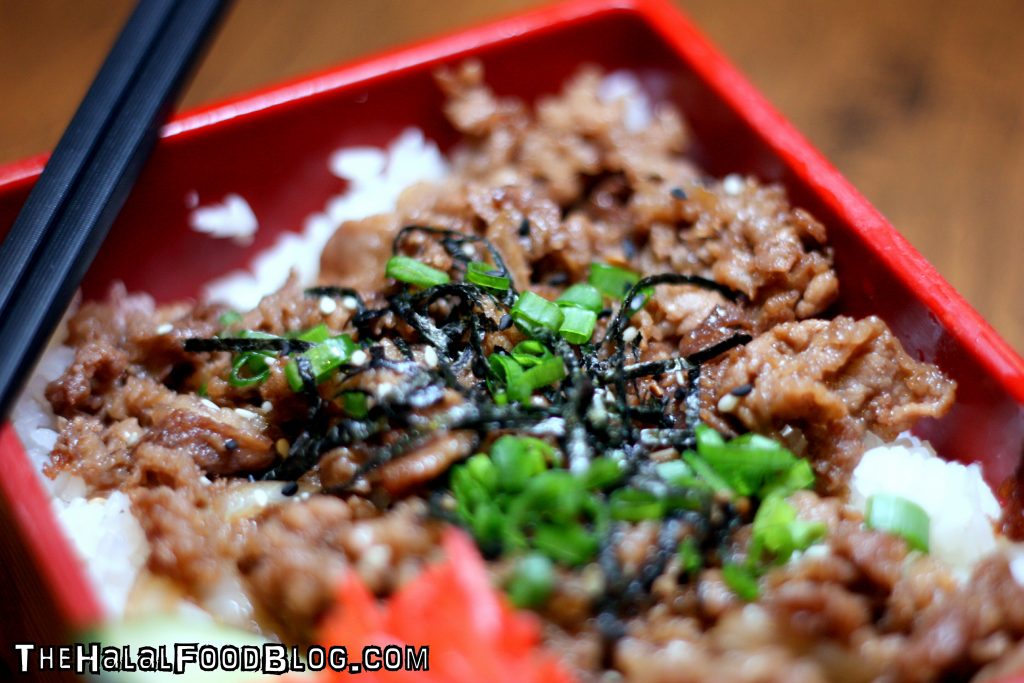 'Gyu' translates to 'Cow' (aka beef) and 'Don' translates to 'Rice'.
So what you have is Beef with Rice! Simple right?
So stir-fried Teriyaki Beef is served atop a bed of hot Japanese Rice. That's the basis of the dish and that's all you're going to need to enjoy digging in. I guess there's something so satisfying in enjoying such a simple pleasure especially when you're having other dishes that can be considered pretty complex.
At The Ramen Stall, they also have variations including Unagi Don, Chicken Teriyaki Don, Oyakodon, Salmon Oyako Don and the latest is the delicious Kaisen Don.
Well, there you have it folks. Our latest visit to The Ramen Stall and we actually had quite a bit to eat now that I take a look at it LOL and guess what – after this, our 4th visit, I think we haven't even had half of the menu at The Ramen Stall! Yes, the menu is that extensive and that means something for everyone.
And don't forget – The Ramen Stall is open til late even during Ramadhan! Perfect for Iftar, supper after heading back from the Bazaar or you could even Sahur there if you wanted to!
787 North Bridge Road
Tel: 66550800
www.theramenstall.com.sg
Facebook: www.facebook.com/ramenstall
Instagram: @theramenstall
Operating Hours:
5.00pm til 6.00am Mondays to Fridays
12.00pm til 6.00am Saturdays, Sundays and Public Holidays
All information (including prices, availability of item on menu and Halal status of establishment) are accurate at the time of posting. All photos used in this site are property of The Halal Food Blog unless stated otherwise.
---
The Ramen Stall offers 10% off for all FRIENDS Card holders. Valid with minimum spending of $50. Not valid for purchases made on weekends, public holidays or set meals. Not valid with any other promotions, discounts or vouchers.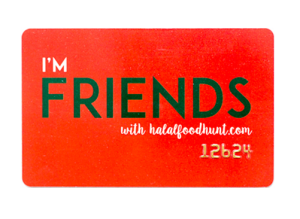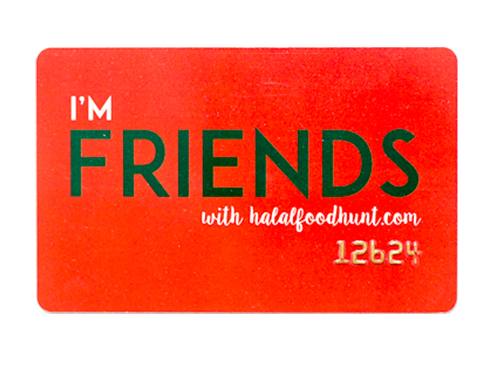 Get your FRIENDS with halalfoodhunt.com Rewards Card now at only $18/year and unlock discounts at over 60 halal restaurants, cafes, bakeries including online e-commerce businesses in Singapore. For a full list of where you can enjoy your card, click here.