We had the honour and pleasure of being invited to Rayz Bistro awhile back to sample some of the unique offerings on their menu plus a very special dessert table by the man himself – Dato' Fazley Yaakob!
Rayz Bistro recently opened at Selegie Road (just across the street from Wilkie Edge) and they have a pretty extensive menu that offers both Asian and Western fare and some dishes that fuse the 2 together and the result is actually pretty awesome.
We had the chance to sample some of these creations in the form of a tasting menu. Now, I just want to point out again that these photos show just the tasting portion so don't worry okay LOL the actual dishes definitely are more generous serving sizes.
We haven't gotten the full details of the menu (sorry!) but pretty much all the food we had was tasty.
I simply have to mention the Chili Crab Pasta (the last photo up there) because not only did it have the great flavour of chili crab, it was also one of the few Chili Crab Pastas we've tried that was actually spicy!
Definitely welcome the spicy kick and the roe was a nice touch to give a bit of a salty edge to it.
I'm not too sure how are the serving sizes of the actual dishes when dine at Rayz Bistro but I guess we will find out when we next visit there!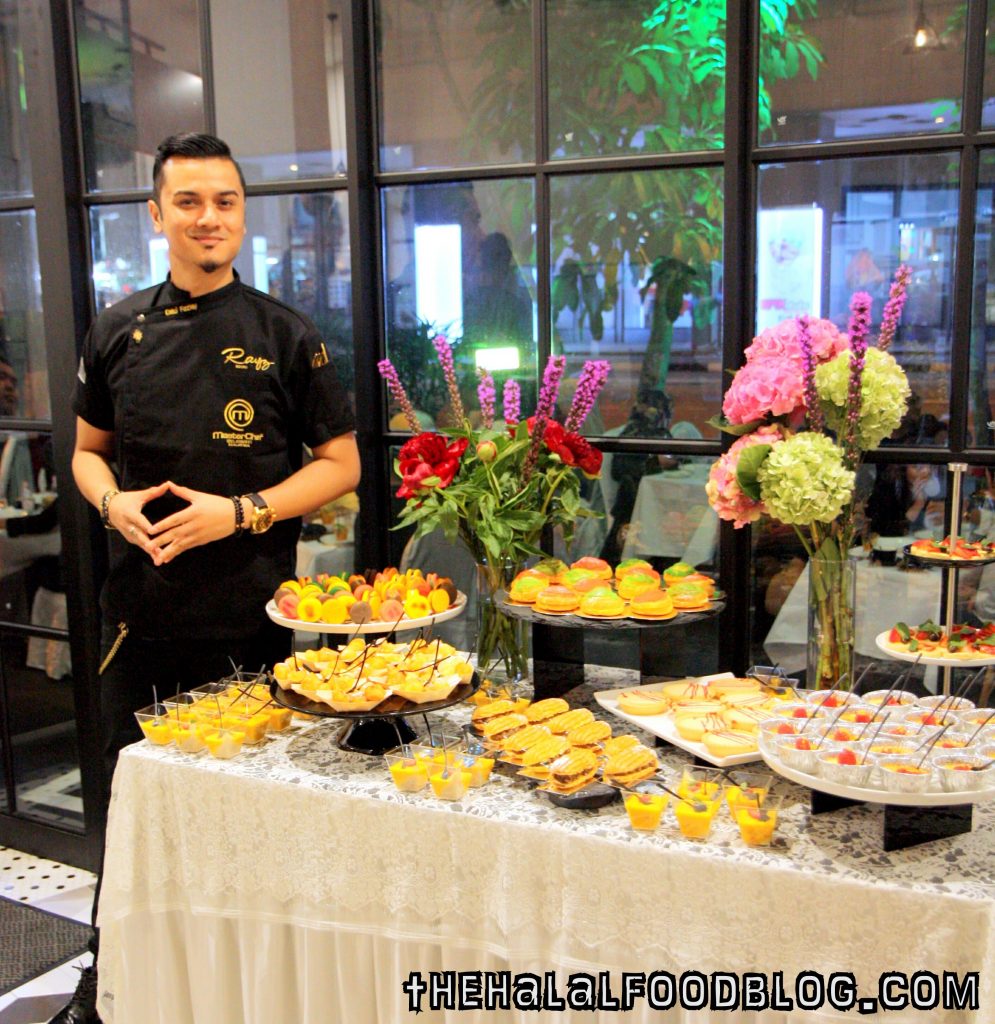 The main highlight of the evening was actually a Dessert Table prepared specially by renowned chef Dato' Fazley Yaakob. We all know of his famed Suka Sucre Bistro in KL and now we can enjoy his special sweet creations here at Rayz Bistro on weekends and only for a limited time.
A plethora of delightful cakes, pastries and desserts are on offer at Rayz Bistro on Saturdays and Sundays for the Ramadhan period. So what exactly can you expect?
The Macarons and Creme Brulee are definitely a must and so are the puffs and the tarts.
Come to think of it – everything is also a must try! LOL If you have a sweet tooth like me, you're gonna have a really hard time resisting all these great looking and delicious tasting desserts.
There was also an extra special creation by Dato' Fazley Yaakob we had the pleasure of enjoying that evening.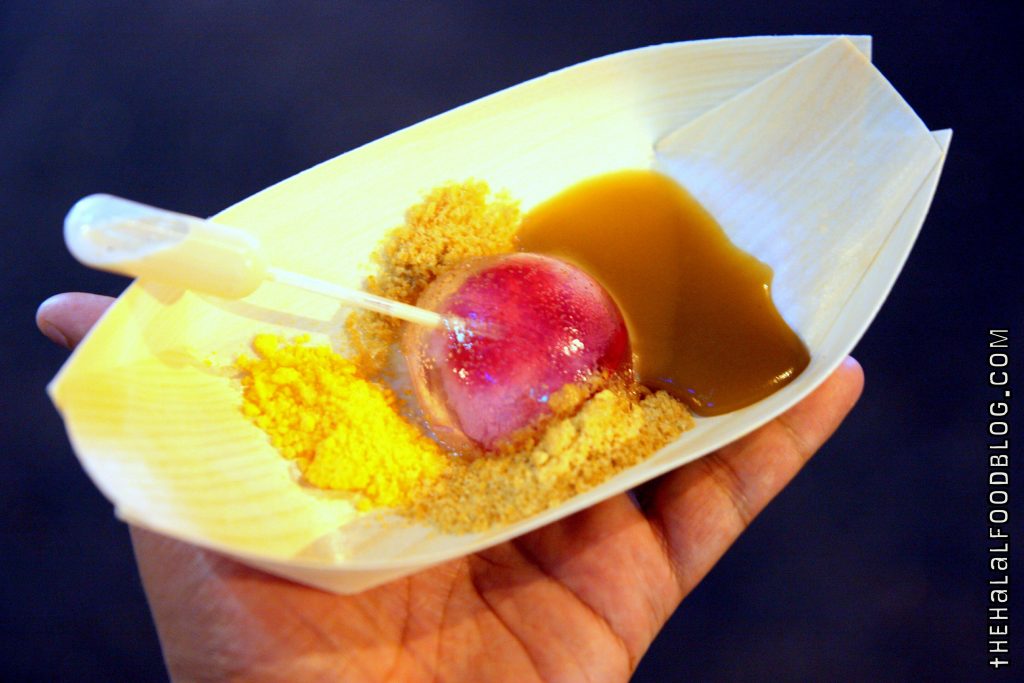 This special dessert is called a Pluie Cake and is very reminiscent of the popular 'Teardrop Cake' from Japan but with Dato' Fazley Yaakob's own special touch of course.
The main jelly is made of Seaweed Agar-Agar and it is accompanied by a myriad of flavours including Malt-flavoured crushed nuts, Macaron soil and Banana Butterscotch. The best way to enjoy it is to try a bit of each of the components of the dessert before having a bit of everything on the spoon at the same time so that you can enjoy both the individual flavours as well as the 'big picture' too.
Definitely a very unique dessert that's for sure!
Oh and don't forget to 'inject' the jelly before you start!
If you prefer ice-cream for dessert, you're in luck because Rayz Bistro has quite a range of Gelato for you to enjoy.
Choose from flavours including fruity ones like Strawberry, Mango and Raspberry and also other favourites like French Vanilla, Belgian Chocolate, Hazelnut, Pistachio, Coffee and Oreo!
I think this preview gave us a good idea of what to expect from Rayz Bistro. They seem to have quite a good selection on the menu but I guess we will only be able to give a proper review once we dine there in future so hopefully look out for our review in future.
In the meantime, Rayz Bistro is ready to welcome you for Iftar this Ramadhan so make plans to head down. They even have a prayer room for your convenience. You can call 6352 6651 for enquiries and also to make reservations.
100 Selegie Road
Tel: 6352 6651
Facebook: www.facebook.com/rayzbistro
Instagram: @rayzbistro
Operating Hours:
11.00am til 10.00pm Tuesdays til Sundays
Closed on Mondays
All information (including prices, availability of item on menu and Halal status of establishment) are accurate at the time of posting. All photos used in this site are property of The Halal Food Blog unless stated otherwise.