You may have read a brief summary about the special Ramadhan Buffet spread at 21 on Rajah when you went through our post on the Top 11 Ramadhan Buffets we put out just before the fasting month began right?
Well, we are here to give you a bit more of a rundown on what you can expect when you visit 21 on Rajah to enjoy the special sumptuous spread they have prepared just for the month of Ramadhan.
What they've done for this extra special month is arranged it in such a way that we get to enjoy the tasty offerings at 21 on Rajah with a little bit more of an extra special touch. We're going back to our traditional roots and enjoying our makan as a group, sharing out of a single platter.
Sounds familiar right? Yeah, it's just like Nasi Ambeng style where everyone digs into the food on a single platter. They even have special 'dulangs' just for the occasion! Well, you may or may not be eating with your fingers but you're definitely going to enjoy the food with your friends and family which, if you ask me, makes the experience all the more special and the food even tastier.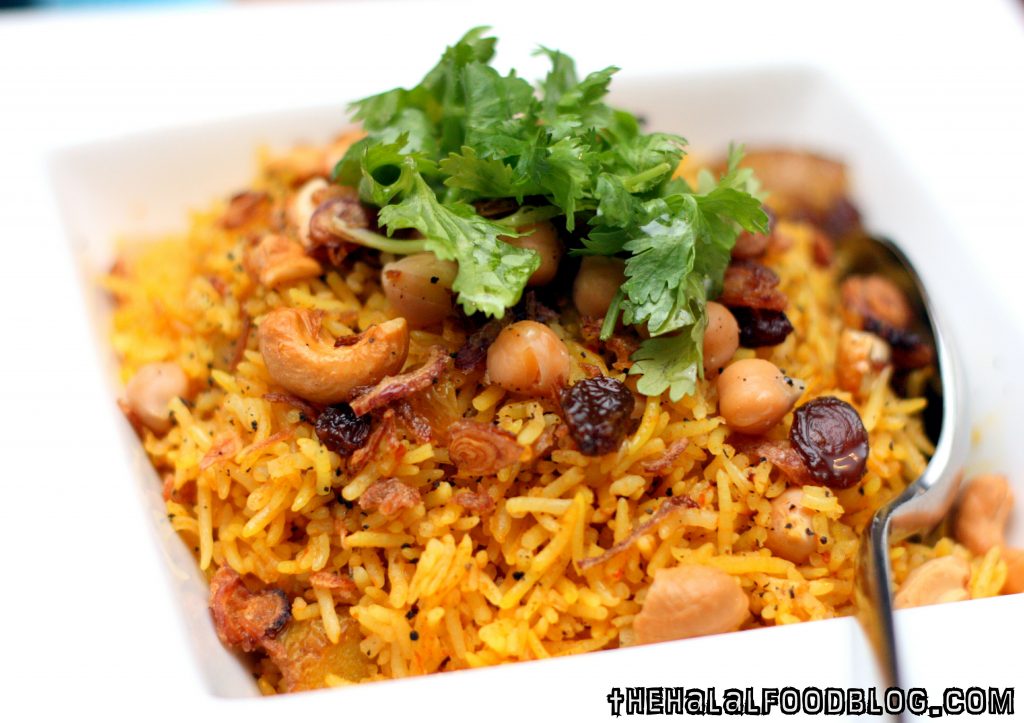 At the centre of your platter is the special 21 Spiced Rice.
It's not named that just because it's being served at 21 on Rajah. It's actually called 21 Spiced Rice because it actually contains 21 different spices!
Long-grain Basmati Rice is perfect here and this tasty variation is sure to be a hit with many.
Alternatively, you could also go for the Sultana Saffron Rice which is just as tasty but has sweet little treats in the form of plump sultanas cooked in with the rice.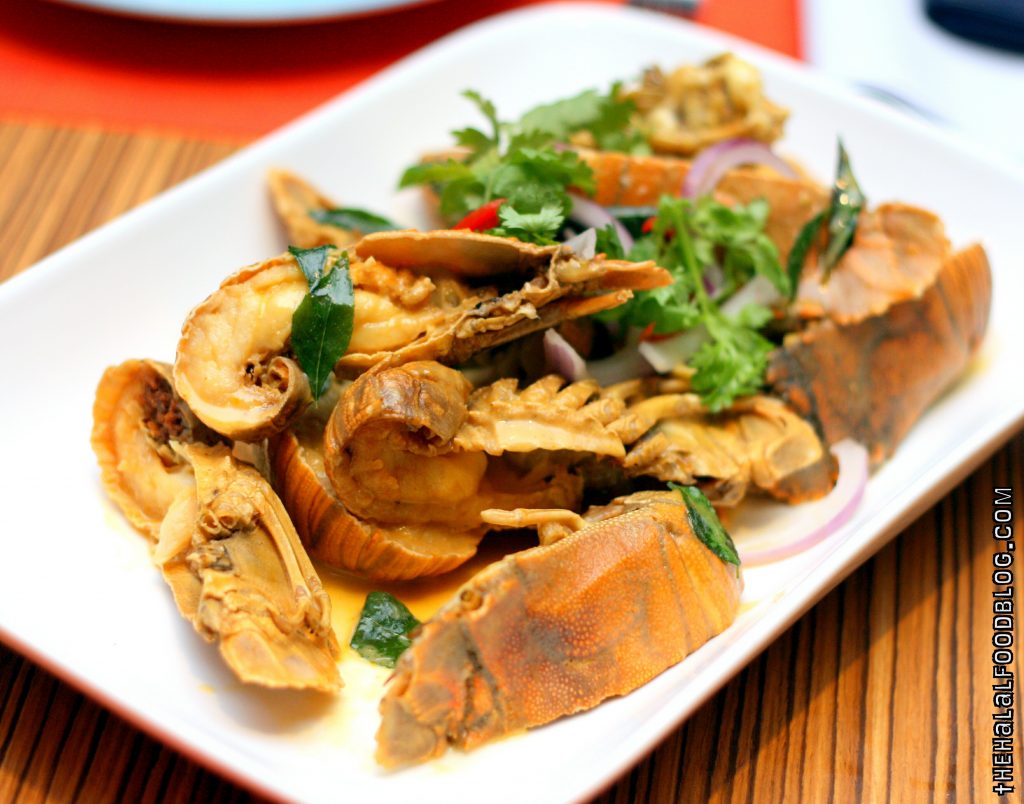 Here is a double bonus for us to enjoy – as if Crayfish was not enough of a treat, they add some Salted Egg into the mix which always makes everything extra sedap LOL
Yes yes the favourite Salted Egg makes an appearance at 21 on Rajah. Enjoy the succulent flesh of the Crayfish with that unmistakable signature flavour of Salted Egg.
Other seafood offerings include Sambal Prawns, Slipper Lobster in Chili Crab Sauce and Assam Fish.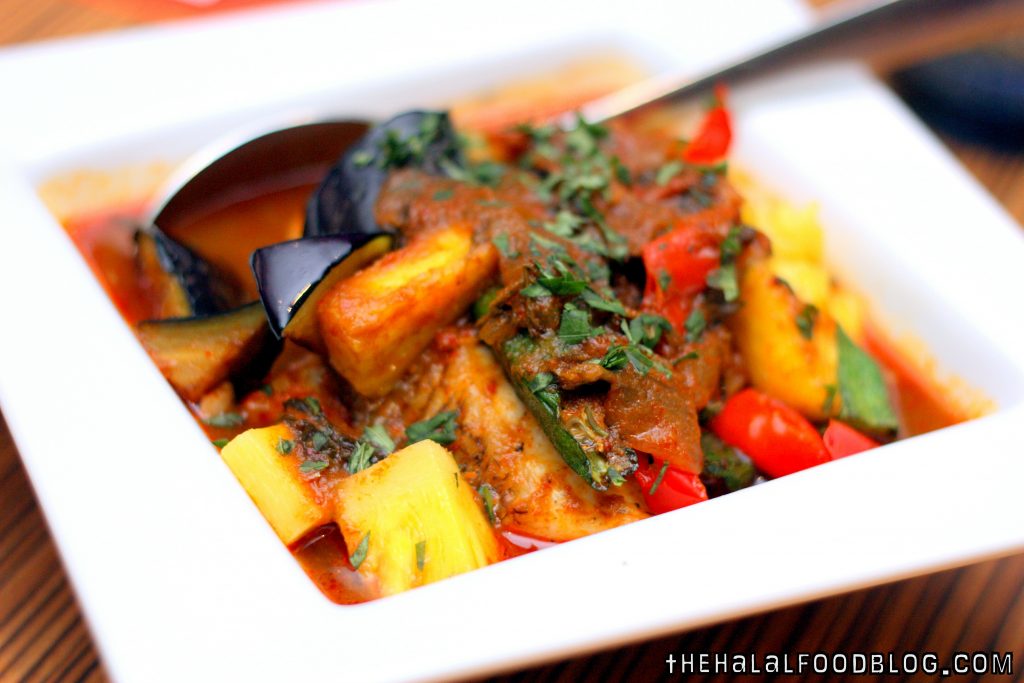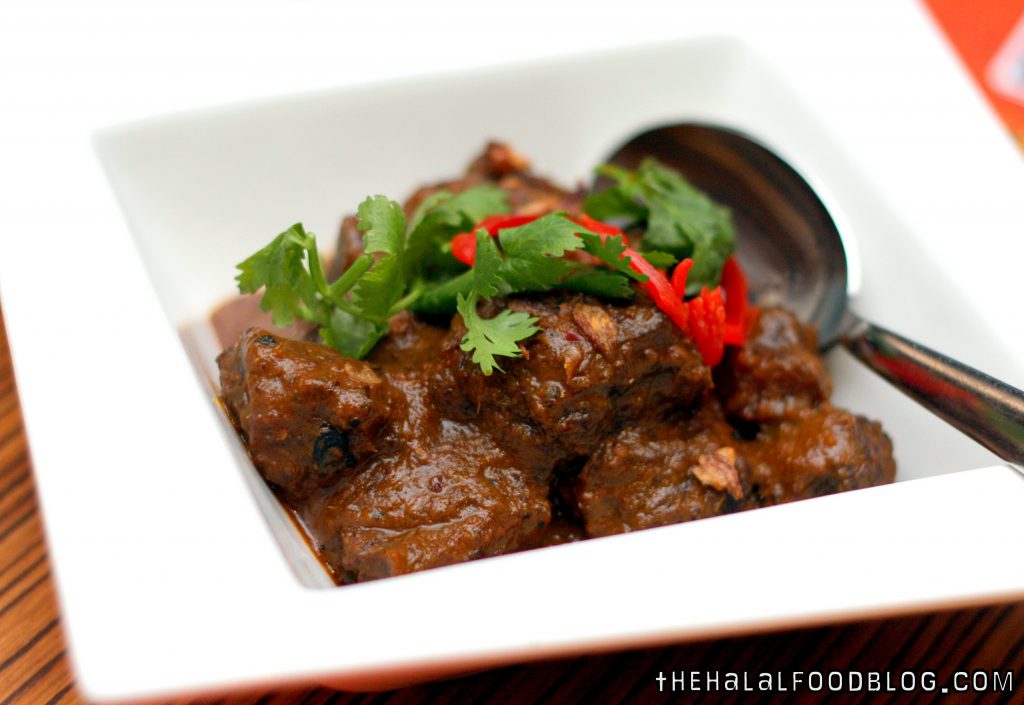 One of the best dishes we got to sample when we visited was the Beef Cheek Rendang!
Not only was the Rendang itself tasty and flavourful, the beef cheek was extremely super duper tender. I'm taking about melt-in-your-mouth fork tender here okay. Sedap! Perfectly paired with the 21 Spiced Rice!
Oh! I almost forgot to mention that you can still enjoy the usual features at 21 on Rajah including the fresh Cold Seafood Spread, Sushi, Tapas, Antipasti and Salads too! Let's not leave out the famous Slow Roasted N.Z. Prime Ribeye and also Roasted Yoghurt-Marinated Lamb Shoulder with Mixed Herb Couscous too.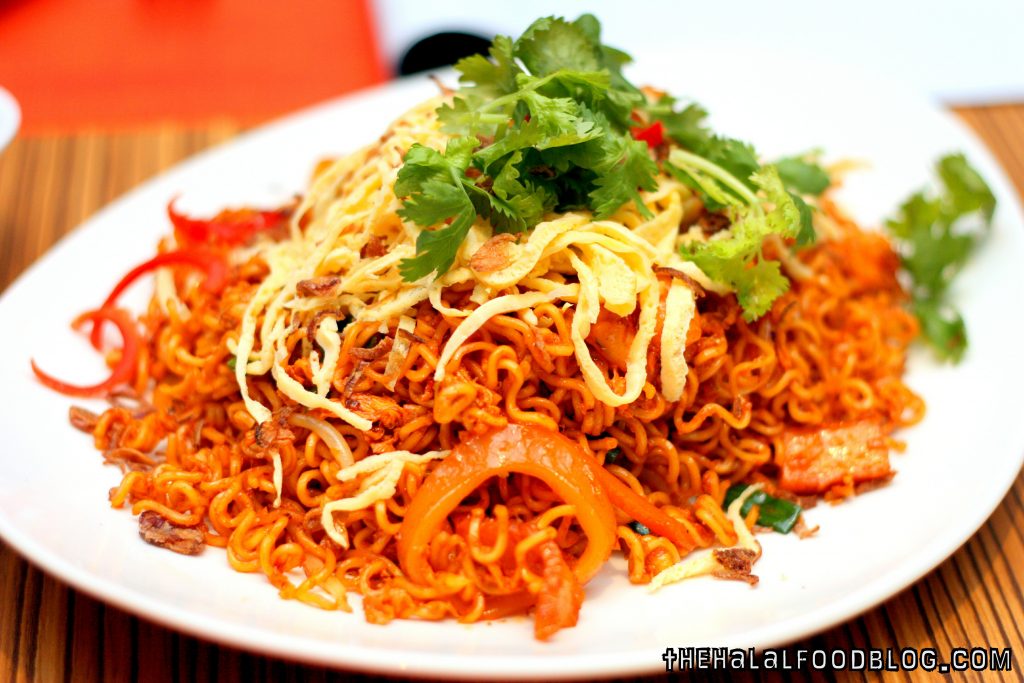 They also have a Live Station serving up something really special just for this month – Maggi Goreng!
Oh yeah everyone's favourite from the Mamak stall is here and prepared fresh so you can enjoy it piping hot!
Expect a queue so better join the line ASAP so you can get your fill of this special Maggi Goreng!
They also have a DIY Kebab station where you can prepare and enjoy Chicken or Beef Ragout kebabs with all the usual accompaniments too.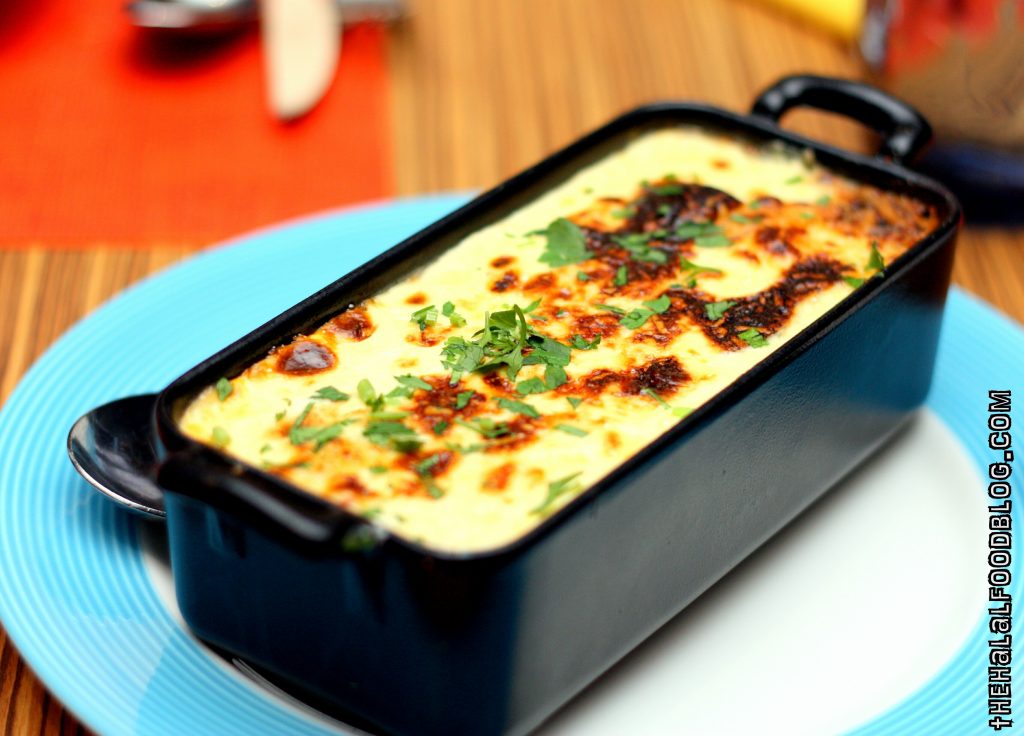 Here's a dish I'm putting at the end because I'm literally saving best for last. I really really enjoyed this one!
The Lamb Moussaka was a really hearty serving of minced lamb is baked in between layers of eggplant. And I know a lot of people might be going "Ewww eggplant!" right about now but trust me – it's really the bomb. You have to try it to believe it. Warm, hearty, rich and such comfort food.
We didn't get a chance to snap any photos of dessert (because… food coma LOL) but I'm pretty sure you all have heard of the special Bandung Fondue right? They also have a Milo Lava Fondue fountain too! If you're dining there on the weekend, look forward to some Churros!
When: 6th June – 5th July between 6.00pm til 10.30pm | Call 6808 6847 to make reservations
Price: $50++ Adults / $25++ Child (Weekdays) | $55++ Adults / $27.50++ Child (Weekends)
Prayer Rooms: Yes
And here's to add on to all the good stuff we have been reading so far – the great deals and great food don't stop at Ramadhan! 21 on Rajah will offer 50% off for the 2nd diner to celebrate Hari Raya! Valid from 6th til 31st July!

You can make reservations for 21 on Rajah via Chope!
Just click on the BOOK NOW button and  you are one step closer to enjoying all the yummy food at 21 on Rajah!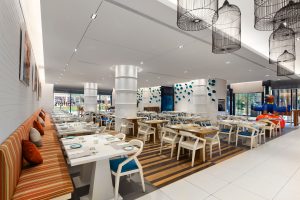 21 On Rajah

Days Hotel At Zhongshan Park
1 Jalan Rajah

Tel: 68086847
www.dayshotelsingapore.com

All information (including prices, availability of item on menu and Halal status of establishment) are accurate at the time of posting. All photos used in this site are property of The Halal Food Blog unless stated otherwise.
---
21 on Rajah offers 15% off for all FRIENDS Card holders. Advance reservation is required. Discount is not valid with any other discounts or promotions. Discount is not valid during eve of Public Holidays, on Public Holidays and other special occasions. Blackout dates apply.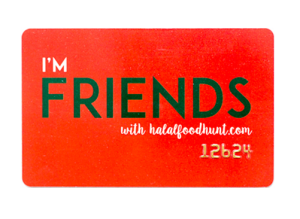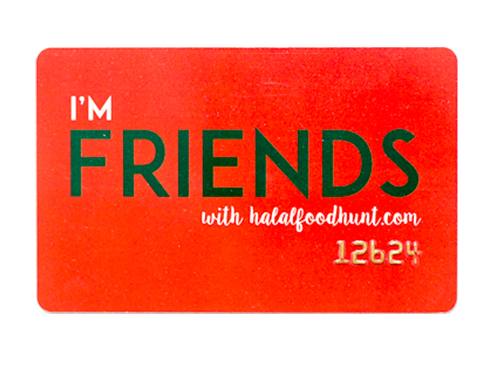 Get your FRIENDS with halalfoodhunt.com Rewards Card now at only $18/year and unlock discounts at over 60 halal restaurants, cafes, bakeries including online e-commerce businesses in Singapore. For a full list of where you can enjoy your card, click here.