Moshi-Moshi and Salam to everyone!
Alhamdulillah we have just passed the first week of Ramadhan and hope that everyone is settled in and doing well!
We are back with more great tips on makan for this month (and even beyond!) and here's something that is convenient, tasty and a great idea whether you're looking for a light bite or something a little heavier!
Because at Maki-San, YOU choose what you get!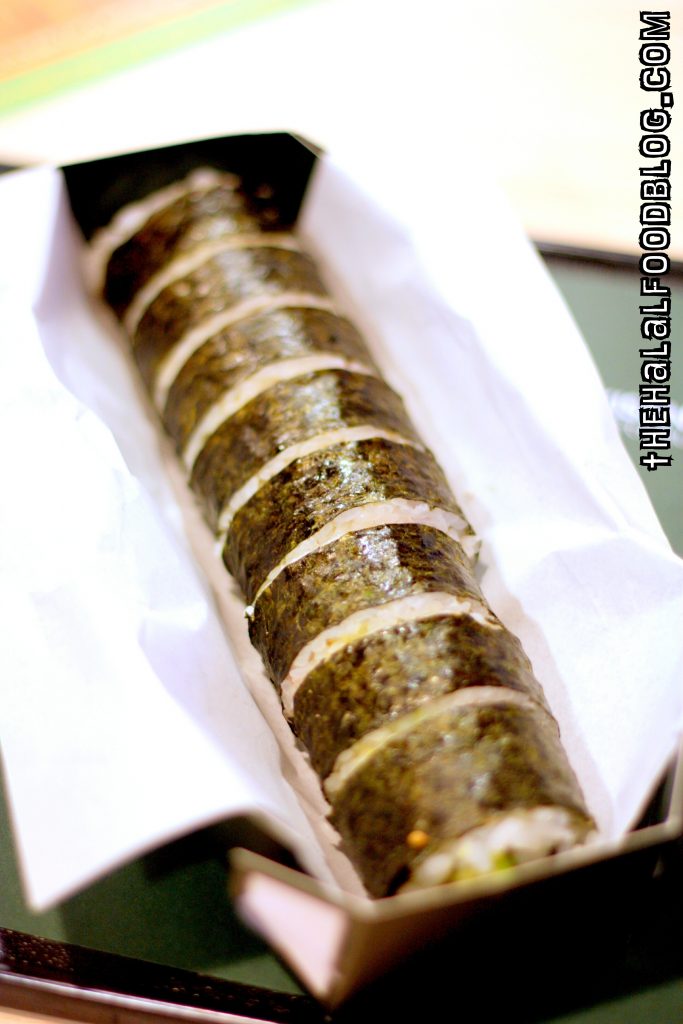 You remember when we originally posted about Maki-San right?
Here is a place where you get to enjoy some great tasting sushi and salad and the best part is – you design and build it yourself! Oh yeah – you literally decide what goes in the sushi and even how you want the sushi wrapped!
Just to refresh your memories, you will be spoiled for choice because you can choose from such a wide range of ingredients on the menu that will go into your sushi or salad. We are talking about more than 80 different components that can go into your Maki Roll or bowl of Salad! Even the type of rice is decided by you!
So choose wisely as you build your dream Maki! LOL
You also get to choose what wrap you'd like if you're going for the sushi option. Going for the traditional Nori Seaweed? Or maybe you prefer the alternatives like the Egg Wrap Crepe or the paper-thin Healthy Soy? For some choices, you can even get it deep fried! Yummy!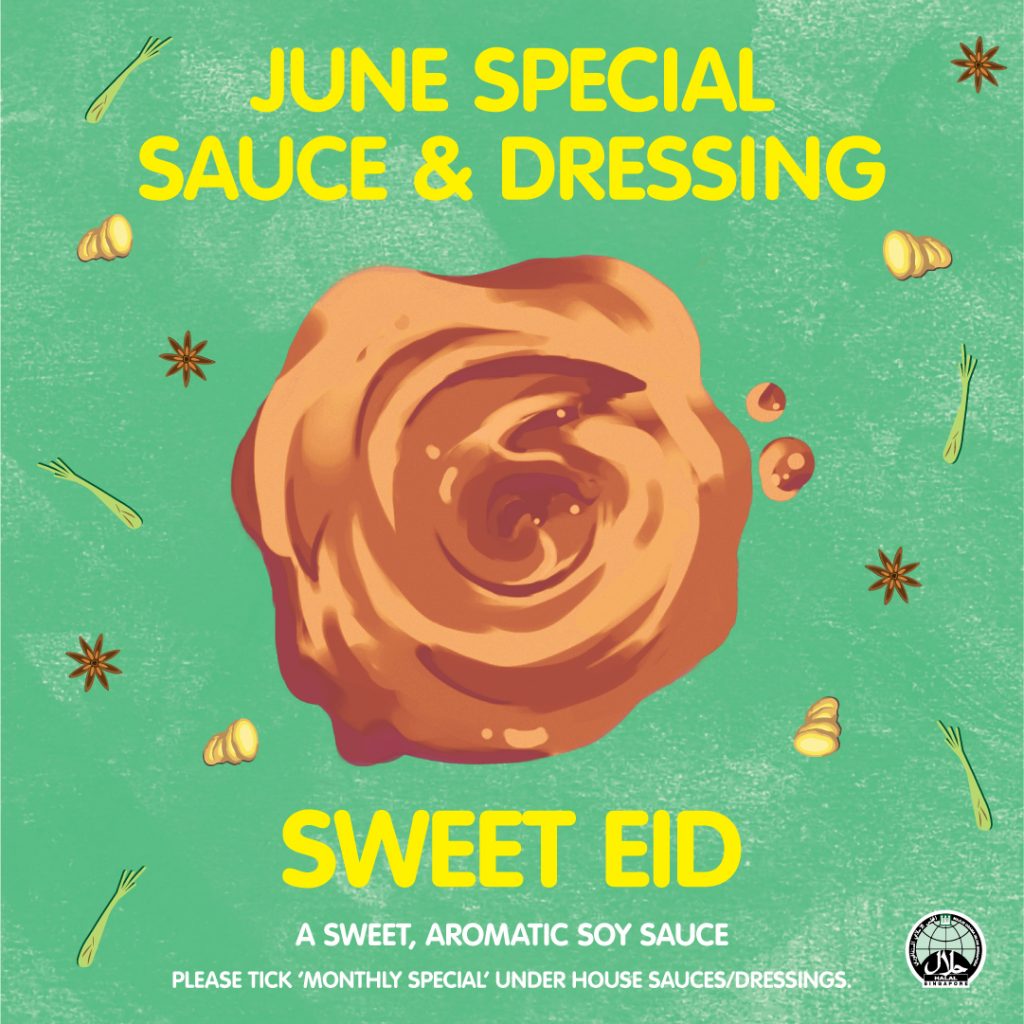 For the month of Ramadhan, the creative geniuses at Maki-San have concocted a very special sauce to be enjoyed for just a limited time only! So you'd better try it while you can!
It's (fittingly) called 'Sweet Eid' and it is a soy-based sauce that has a hint of sweetness to it and will definitely compliment some of the ingredients you could include in your Maki or Salad. Give it a try and who knows – it's a lot of people like it, it might even become a permanent selection on the menu? *hint hint*
Just remember to tick under 'Monthly Special' when you're filling up your order form (don't say we no remind ah)
Anyways, whatever the wrap, filling, salad base or sauce you choose, the possibilities are endless!
And here's another great tip for you all – Maki-San delivers island-wide!!!
That means with just a few clicks on your PC or phone, you could have your Maki-San on the way to you to be enjoyed in the comfort of your own home or maybe even at the office if you have to stay late.
Of course, you can visit any one (or all) of their outlets but if you ask me, this is a great option to get your Maki-San to you in time for Iftar without having to even go out!
Our friends at Maki-San would like to sweeten the experience even more with a special discount code just for Ramadhan! Enter the special code 'RAMADAN15' during your checkout when placing your order online and ENJOY 15% OFF your order! (applies for minimum order of $50)
The special code is valid all the way til 10th July so hurry hurry take advantage of this great deal.
That's even after Hari Raya so if you are tired of makan-ing Lontong and Rendang, can order some sushi! LOL
You can click HERE to place your online delivery order with Maki-San.
(They are also on foodpanda btw)
What you should also do is follow their Facebook page and Instagram account to keep updated on special offers, new promotions and, of course, photos of all the delicious food you could be enjoying at Maki-San! Oh and don't forget their website! If you have any enquiries, you could even drop them an email at [email protected] don't be shy because they are a really friendly team!
Well kiddies, time to start planning to enjoy some Maki Rolls and more from Maki-San!
And don't forget that special code when you're ordering online!
All information (including prices, availability of item on menu and Halal status of establishment) are accurate at the time of posting. All photos used in this site are property of The Halal Food Blog unless stated otherwise.