My Darling Wife and I felt like taking a little break and going out for Iftar. Just the two of us 🙂
We deliberated and checked which place seemed like they had an interesting Ramadhan menu for us to try. And when it comes to interesting, one name comes to mind – The Lab.
So they have this special Ramadhan Set Menu which is available for the whole month of Ramadhan. This means that by the time you read this, there's little time left so hopefully this post will help you make up your mind to head to The Lab to try out this menu before Raya arrives next week 🙂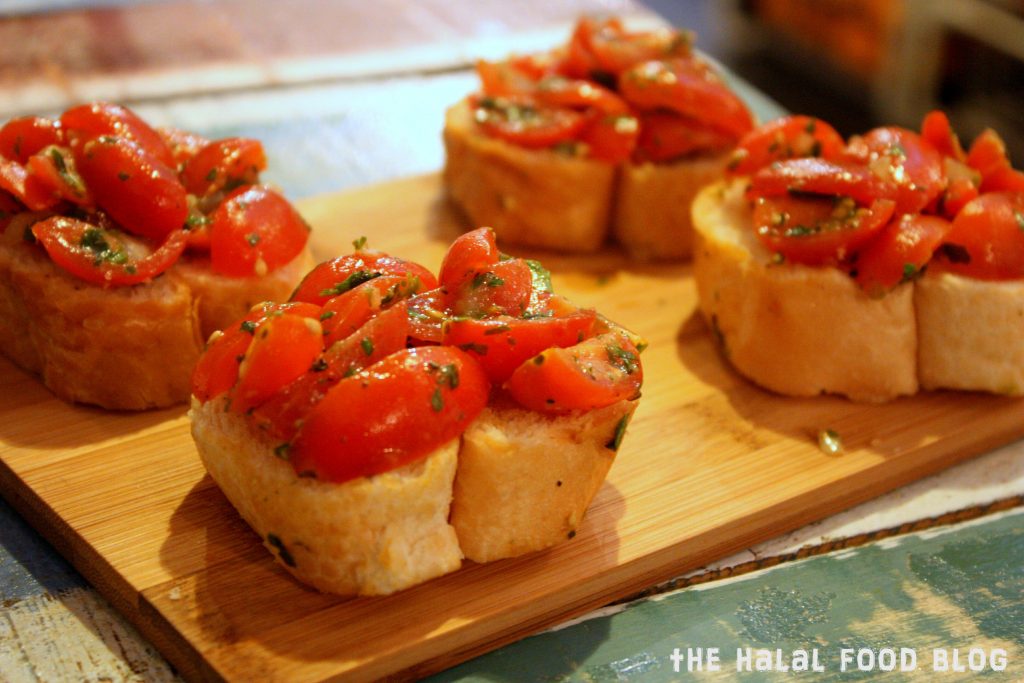 So for the set menu, you choose a Starter, a Main, a Dessert and a Drink.
They have a few choices for each. Since there were 2 of use, we chose different selections for all the course so we could sample as many things as we possibly could without appearing like the gluttons that we were LOL
One of the Starters we chose was the Bruschetta.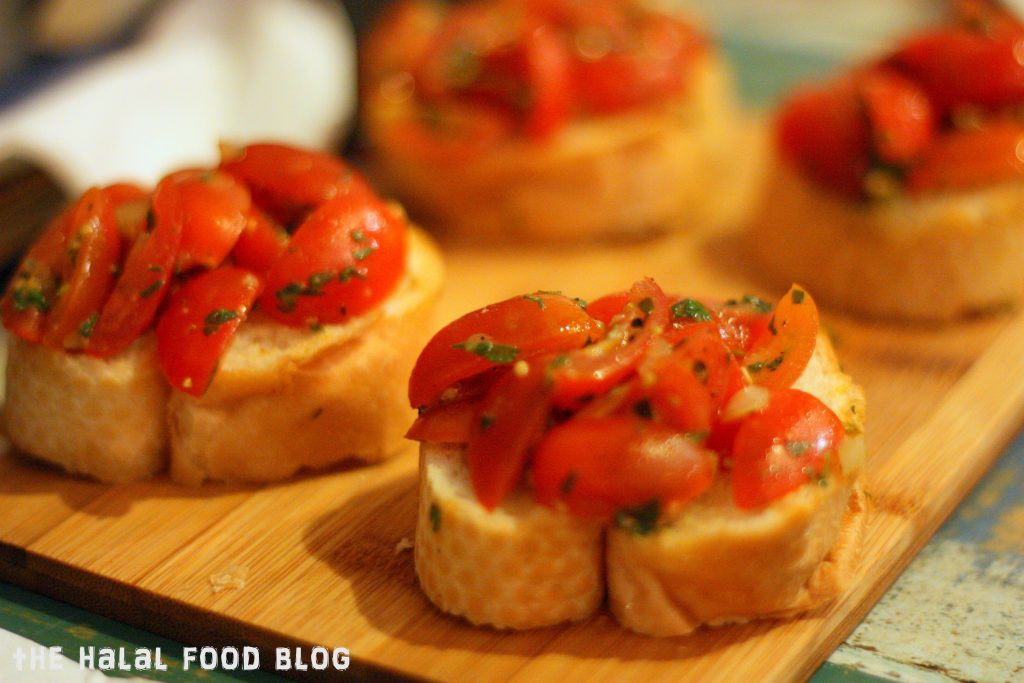 I actually really like Bruschetta but believe it or not I don't really fancy those little cherry tomatoes. I was more used to having those diced tomatoes to be honest. It's a good thing that my Darling Wife likes em so between the two of us, we finished the whole platter of 4.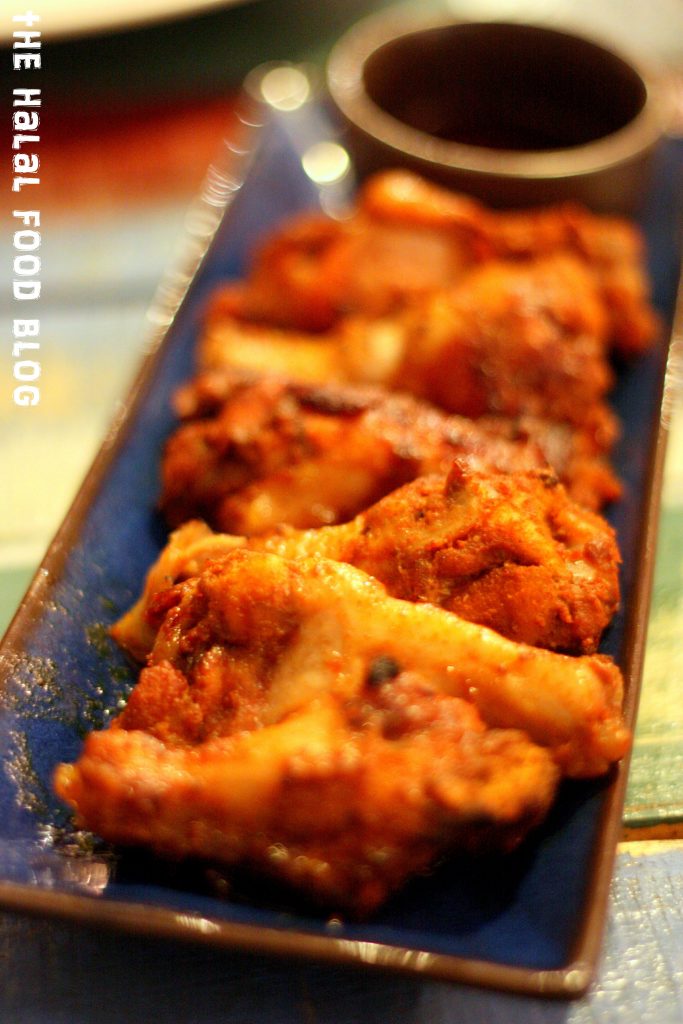 Round 2 of the starters was something they called the 'Ayam Karat'. We're guessing it gets the name from the outer appearance? Well, anyways, this dish is far from being a 'star karat' if you know what we mean.
It's apparently marinated with honey and dates and we could really taste this delicious sweet glaze when we took a nice bite out of the drumlets. And the chicken was super tender! Great job on the grill means this was a winner! To be honest I wasn't very confident about the dish when it arrived but boy oh boy was I proven wrong.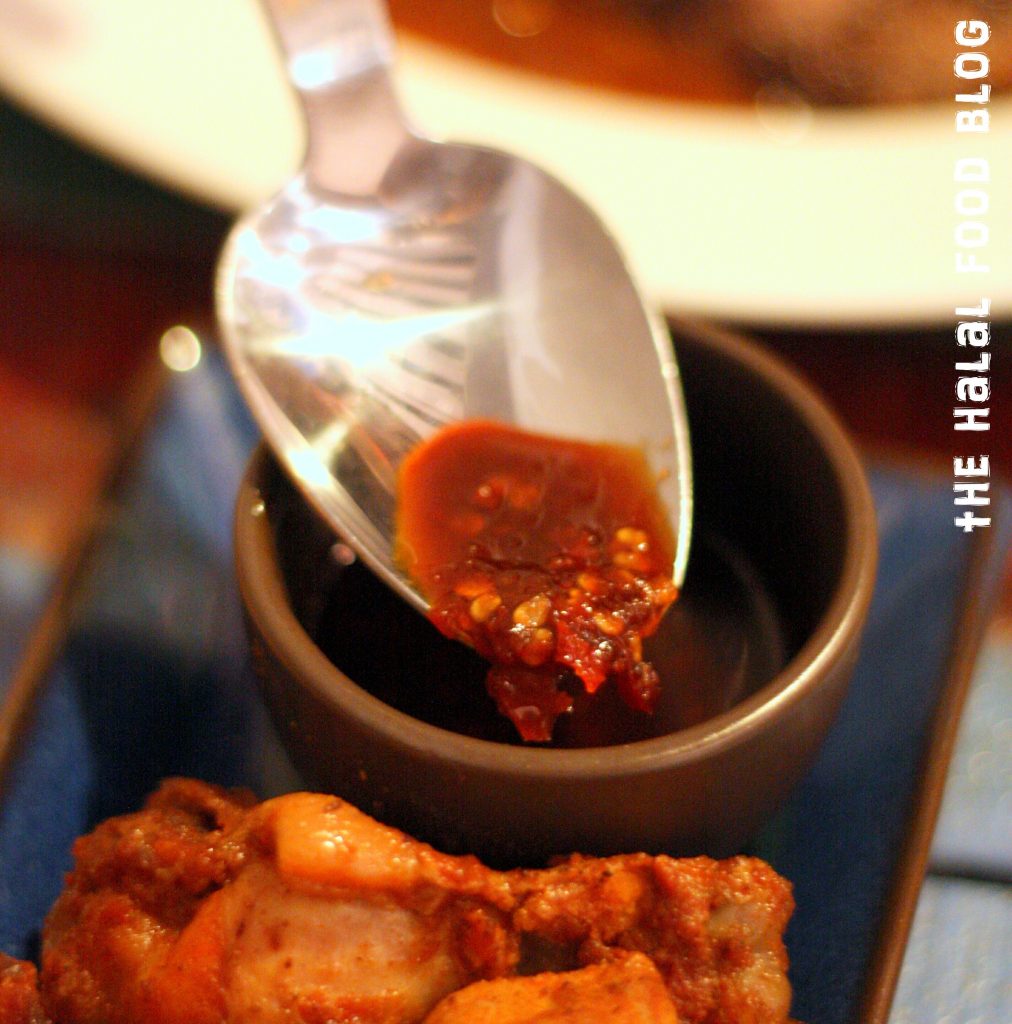 So the Ayam Karat is served with some of their Black Spicy Sambal.
When you taste it on its own, this sambal definitely has a kick to it. Phew boy no joke okay.
But when you have it with the chicken, somehow it clicks. The spicy sambal vs the sweet glazed chicken drumlets means you might as well be biting into little pieces of gold. Definitely power.
By the way, the other Starter you might consider is their Baked Mussels which seemed like it was pretty popular with the other diners in the joint.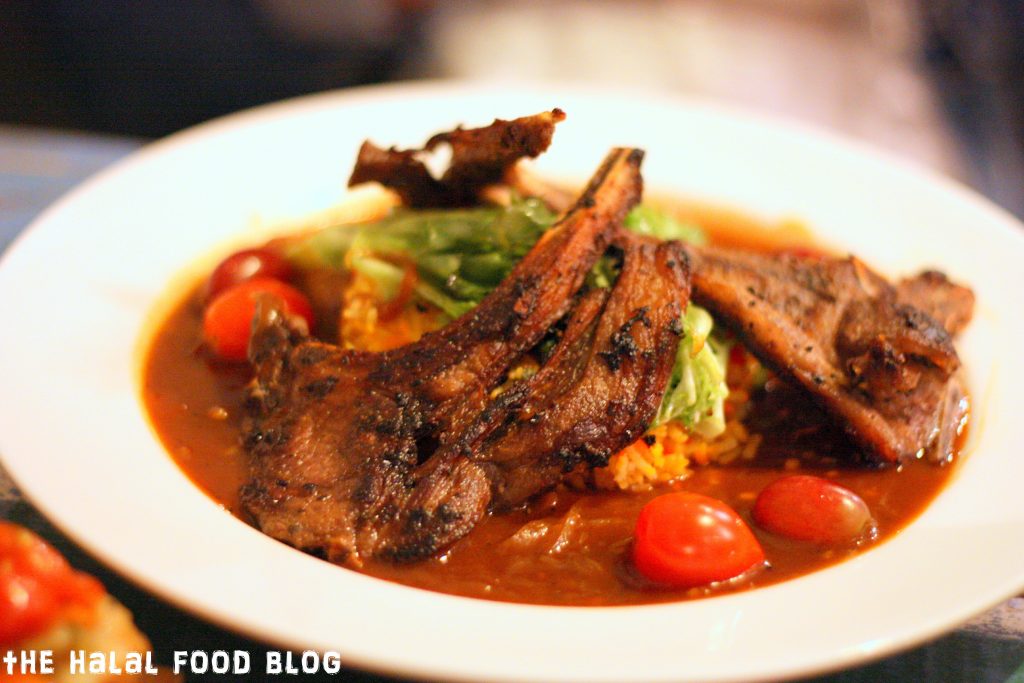 So on to the mains and my Darling Wife went with the safe choice of Pilaf Rice with Lamb Chop.
The lamb itself was a little bit overdone but still acceptable because it was chewable. Don't you just hate it when you get meat (especially lamb) that's overdone and it becomes like tough and leathery? Almost almost but not quite.
There's a bad of Pilaf Rice under all that meat and it's okay-okay. The surrounding gravy is tomato-based so it all goes very well together. And speaking of tomatoes, you'll find not only cherry tomatoes in there but also a grape or two which apparently go very well with the dish.
If you're not up for the lamb, you could also choose the Cajun Chicken or go the veggie route with Grilled Veggies.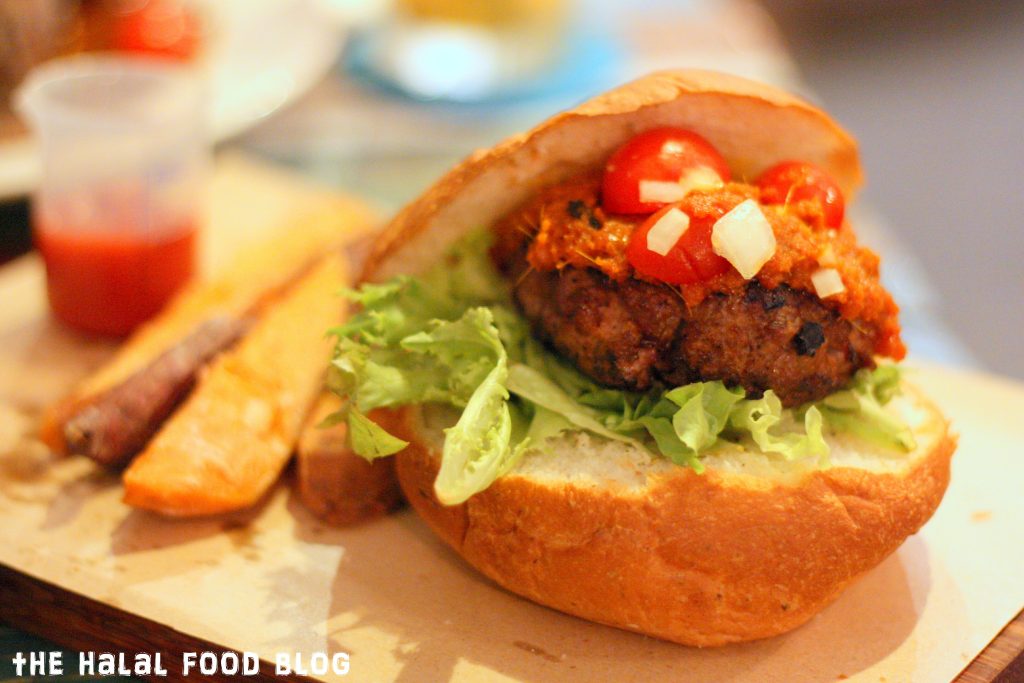 I'm not sure what it is with me and the burgers at The Lab…
If you remember, the first time I visited The Lab, I had The Heisenberger so I'm actually pretty surprised myself that I chose another burger for my 2nd visit…
Hmmmmm…..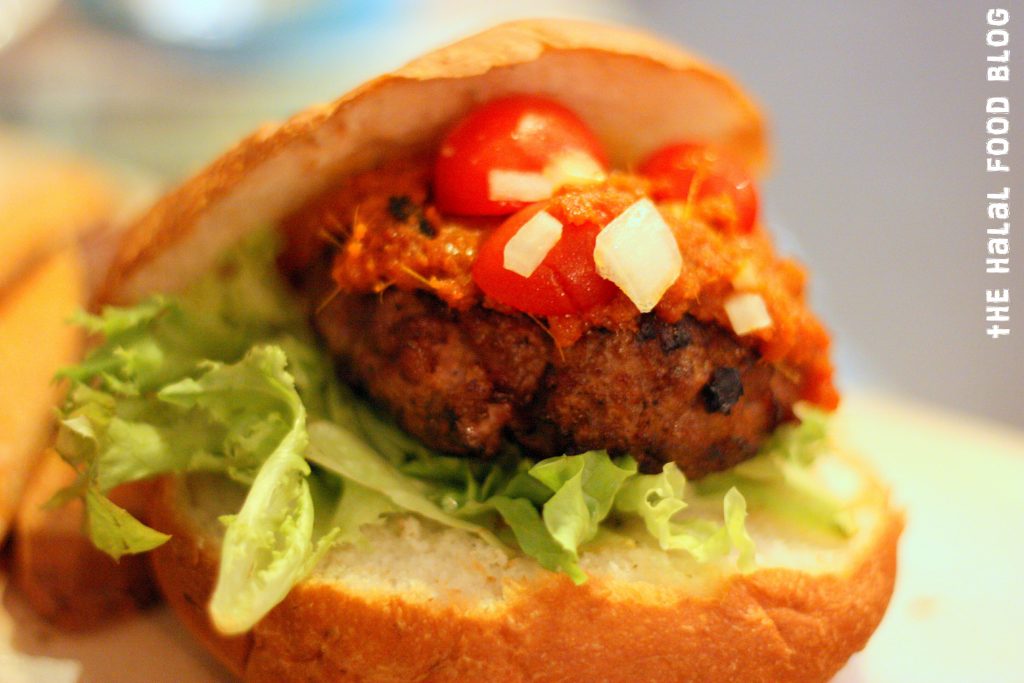 So what exactly is The Burgerlab (pronounced as Bergelap)?
Well, you've got a nice Beef (or you could choose Chicken) patty that is cooked really well actually. Pile on some greens and cherry tomatoes into a bun with the meat and top it off with some special Homemade Rendang Sauce.
Wellllllllllll okay lah it wasn't so bad but I think the next time I visit, I'd better make it a point NOT to have another burger… No hat-trick in the making okay LOL
Perhaps I should have chosen the Salmon with Lemon Dill Cream, Porta Huerta (Portobello mushroom burger with Caramelised onions and tomato coulis) or maybe The Heisenberger (or maybe not LOL).
And now comes the fun part – the Desserts!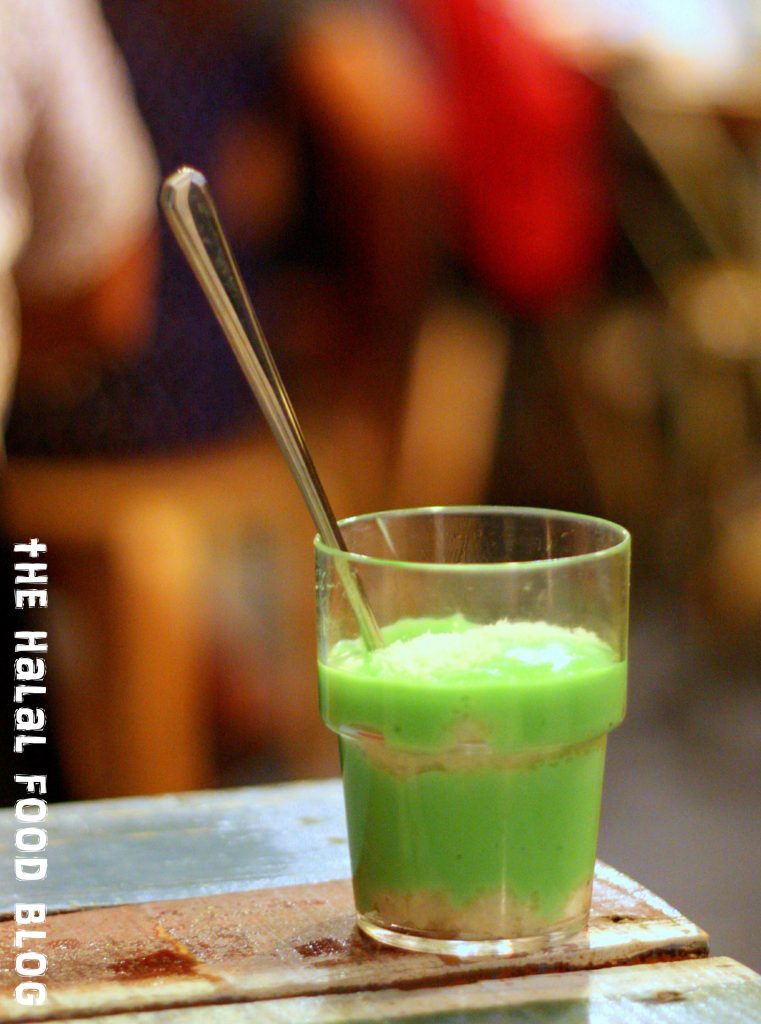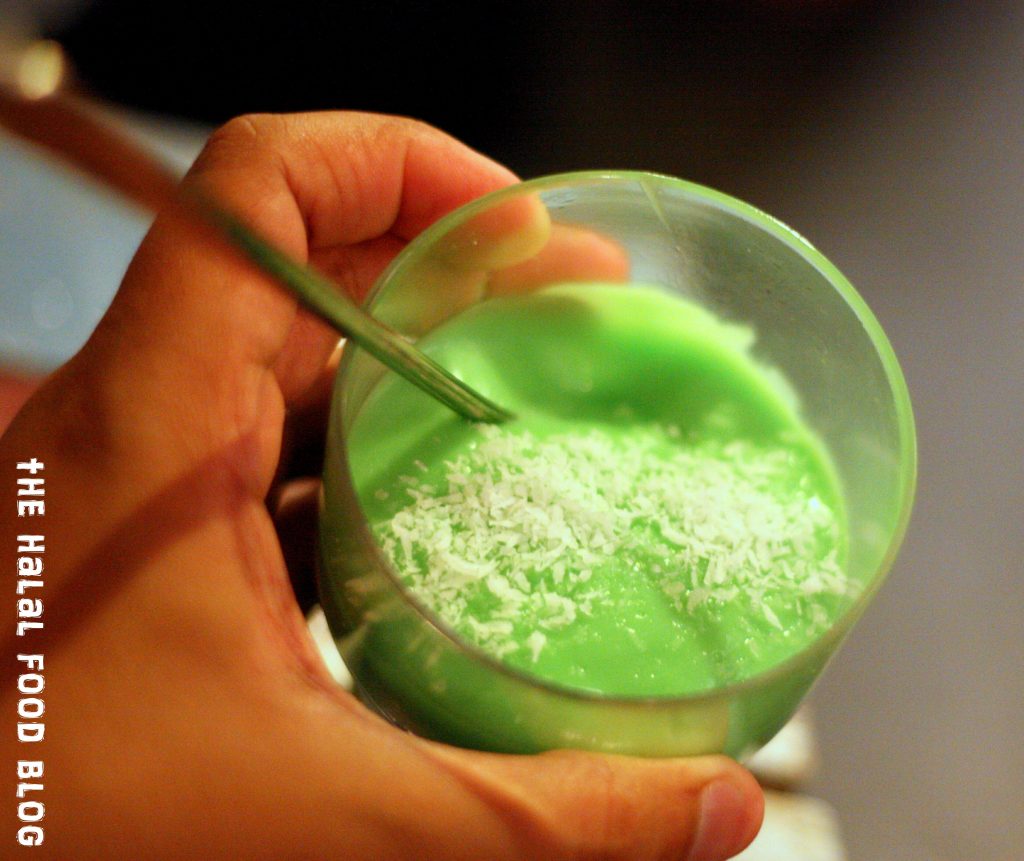 You all see that little glass with the green and white stuff in it?
That glass… is awesome.
You all know the traditional Malay kueh Putri Salat right? It's basically bottom layer pulut (glutinous rice) and top layer some Coconut/Pandan-flavoured custard. Here at The Lab, they have somehow… made it better. Seriously.
Putri Salat is one of my all-time favourite cakes I tell you. And I'm so particular. Sometimes the pulut is too hard lah. The green part too sweet or something must be wrong somewhere. And even though The Lab seems to have done a preposterous thing here, this might be the best Putrisalat I've ever had.
They have deconstructed the traditional Putri Salat to the point you wouldn't be able to recognize it at first glance. But once you have a taste, I have a feeling you'll feel the same way. The pulut was just nice. And the 'green gooey stuff' was a smooth silky custard that was super tasty.
It's a pity that this dessert is only available during the Ramadhan period.
I hope that they consider keeping this as a permanent item on their menu!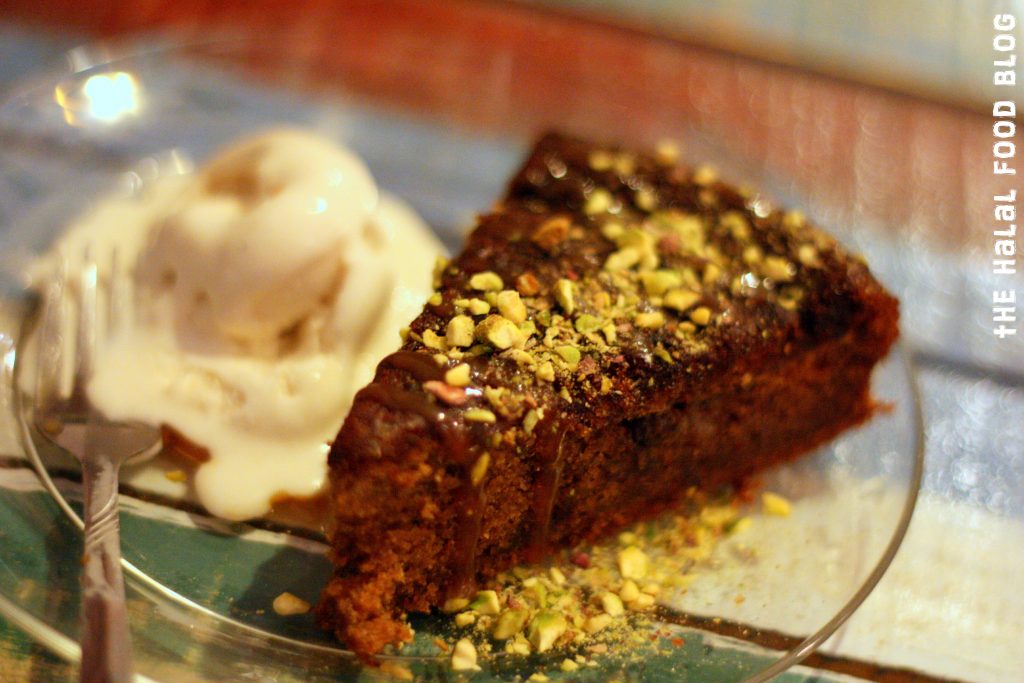 Here's the other dessert that is being offered on the menu at The Lab. I guess it's something a little bit more 'traditional' but still tasty nonetheless.
The Sticky Date Pudding is actually really good. It's a very rich flavour so you might end up sharing. The flavour is good and even better when you have it with the accompanying ice-cream!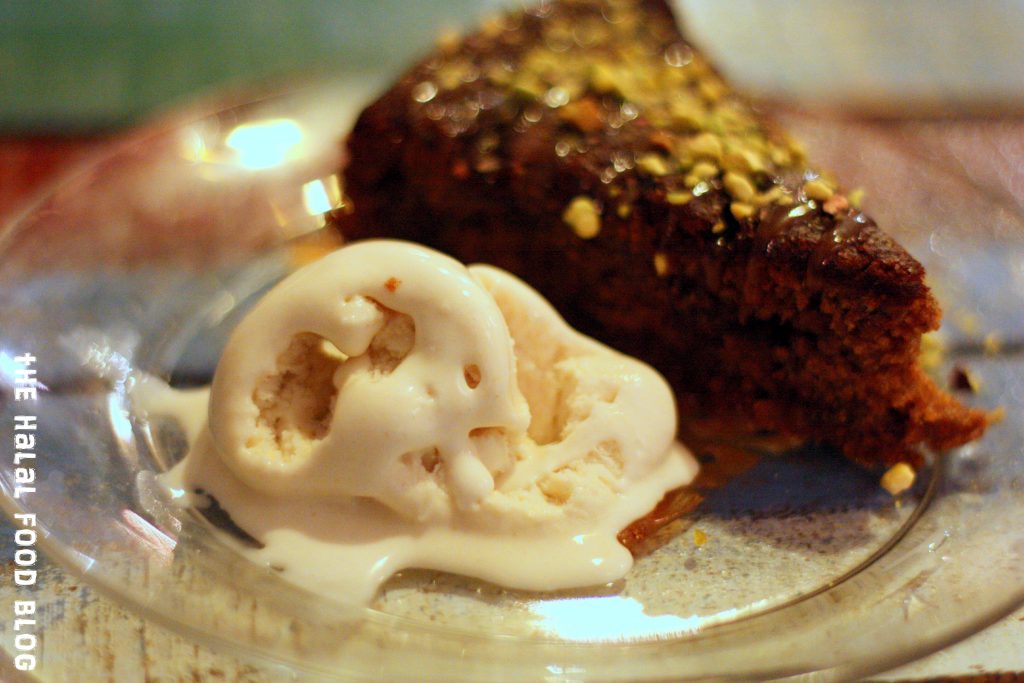 Here's a nice scoop of Salted Caramel ice-cream that is the perfect accompaniment to the sticky toffee-like date pudding. End result – clean plate.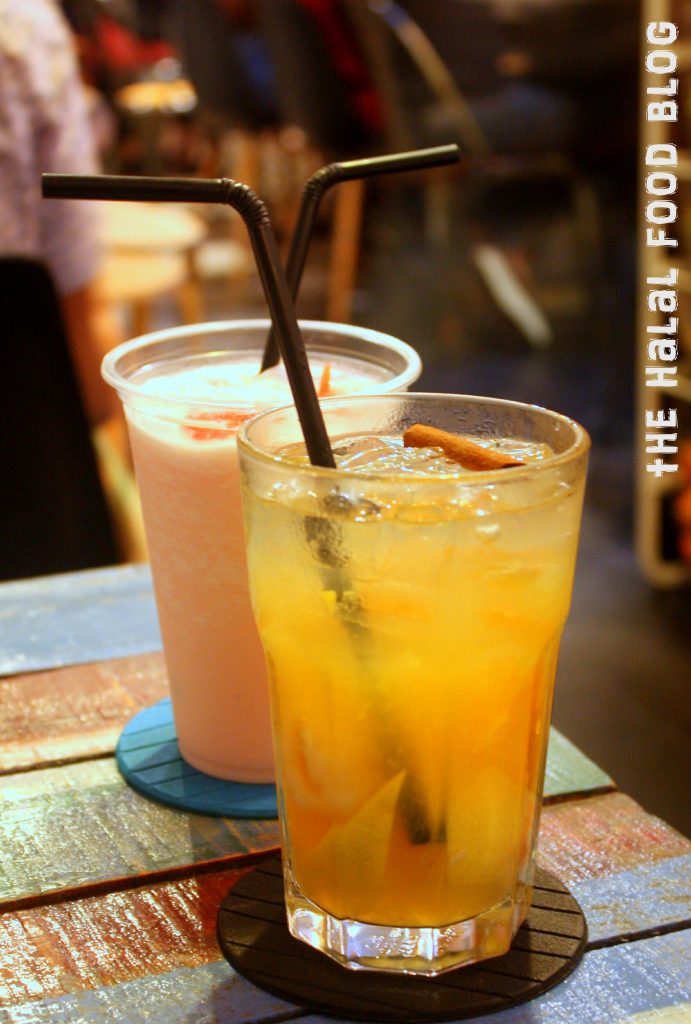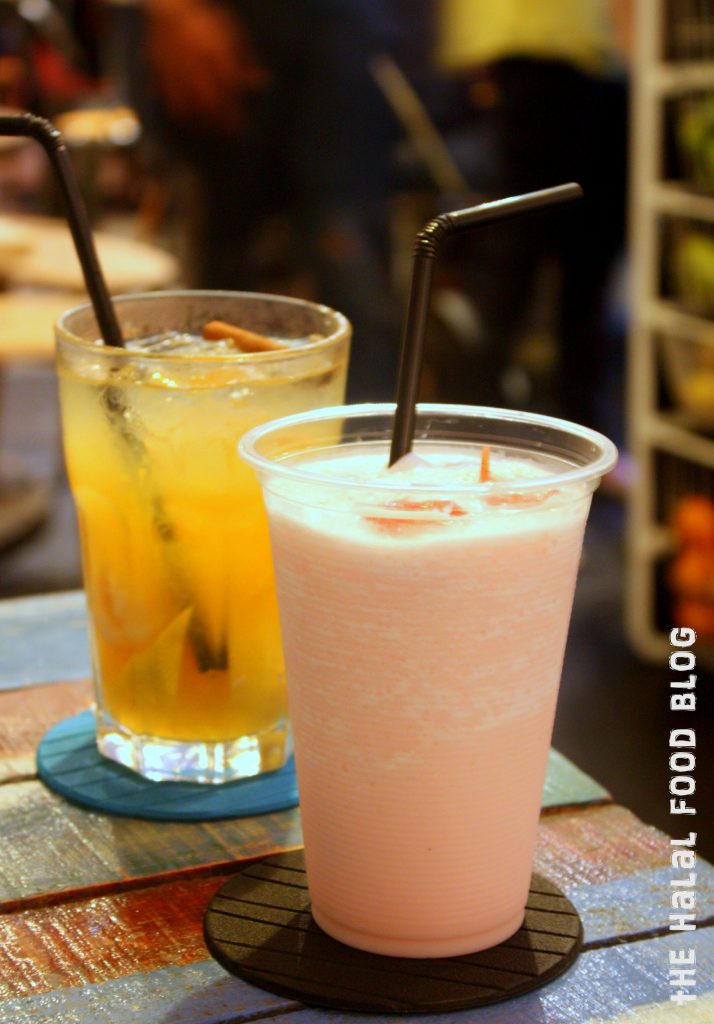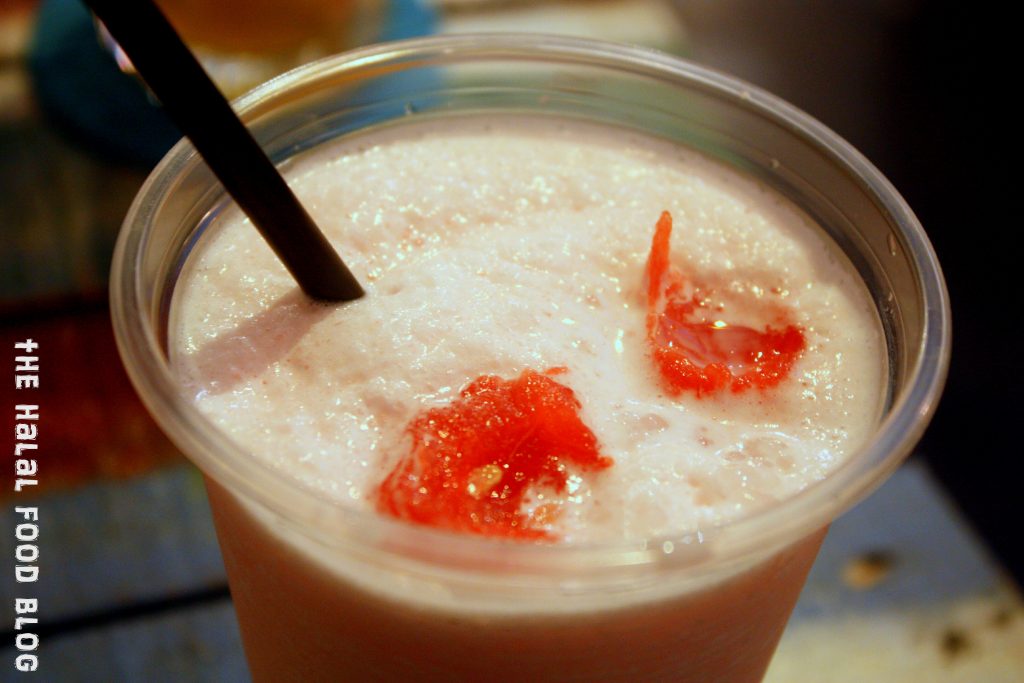 Quite an array of drink on offer on the menu as well but we chose two that seemed like good choices.
The Lychee Elderflower Citrus Spritzer is a great choice for those who live fresh citrus flavours. There's lemon and oranges among other things in there which make for a very full-flavoured drink.
I went for the Watermelon Katira which was nice and tasty actually. Had a pretty milky flavour which was welcome and the sweet watermelon really shone through too. You won't find any actual Katira in there but we did have some tiny little balls that seemed to be… maybe Sago balls? Something like that lah.
Adam's Verdict:
Bruschetta 2/5 — Ayam Karat 4.5/5 — Burgerlap 1.5/5 — Pilaf Rice with Lamb Chop 2.5/5
Watermelon Katira 3.5/5 — Lychee Elderflower Citrus Spritzer 2.5/5
Putrisalat 5/5 — Sticky Date Pudding 2.5/5
Maryah's Verdict:
Bruschetta 2.5/5 — Ayam Karat 4/5 — Burgerlap 2/5 — Pilaf Rice with Lamb Chop 3.5/5
Watermelon Katira 4/5 — Lychee Elderflower Citrus Spritzer 4/5
Putrisalat 4.5/5 — Sticky Date Pudding 4/5
All in all a very enjoyable dinner at The Lab we have to say.
The Iftar set is available at $38nett per pax for the whole month of Ramadan from 7pm. If you have at least 2 pax, contact 62995681 to place your pre-order and prepare for a feast of experimental proportions!
1 Jalan Pisang
#01-01
Tel:6299 5681
www.facebook.com/weexperiment
Operating Hours:
12.00pm to 10.00pm Mondays to Saturdays
12.00pm to 9.30pm Sundays
All information (including prices, availability of item on menu and Halal status of establishment) are accurate at the time of posting. All photos used in this site are property of The Halal Food Blog unless stated otherwise.
---
The Lab offers 20% off for all FRIENDS Card holders. Not valid with other promotions, discounts, or vouchers.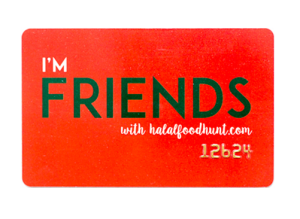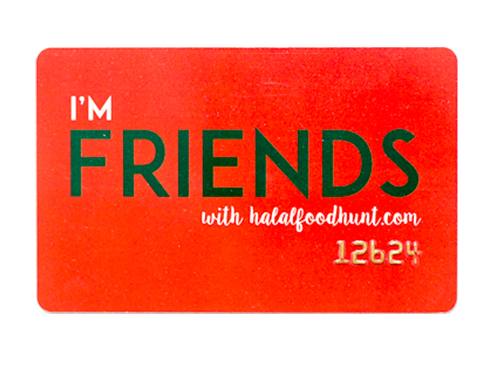 Get your FRIENDS with halalfoodhunt.com Rewards Card now at only $18/year and unlock discounts at over 60 halal restaurants, cafes, bakeries including online e-commerce businesses in Singapore. For a full list of where you can enjoy your card, click here.