So here's the next installment in our Ramadhan Specials series this year and we are gonna start with some of the various bazaars available to us around this island of ours.
In the past, bazaar Ramadhan means only one place – Geylang Serai but over the past few years, we have bazaars right in our neighbourhoods. This cuts down travel especially for those who stay far away from the East. No doubt, there'll probably at least one or two visits to Geylang Serai Bazaar wherever you stay but I guess at least now you can just go nearby to your heartland bazaar to get some snacks or food for Iftar.
Since we're in the East side, it seemed logical for us to visit the one that was closest to us LOL
So here we are at the Tampines Bazaar Ramadhan which is just opposite Tampines MRT and the malls.
Yeah there's a lot of stuff offered there so we obviously can't cover it all so what we are gonna do is feature some of the stand-out stalls and then show you some of the other stuff we passed by okay how's that?
Banjito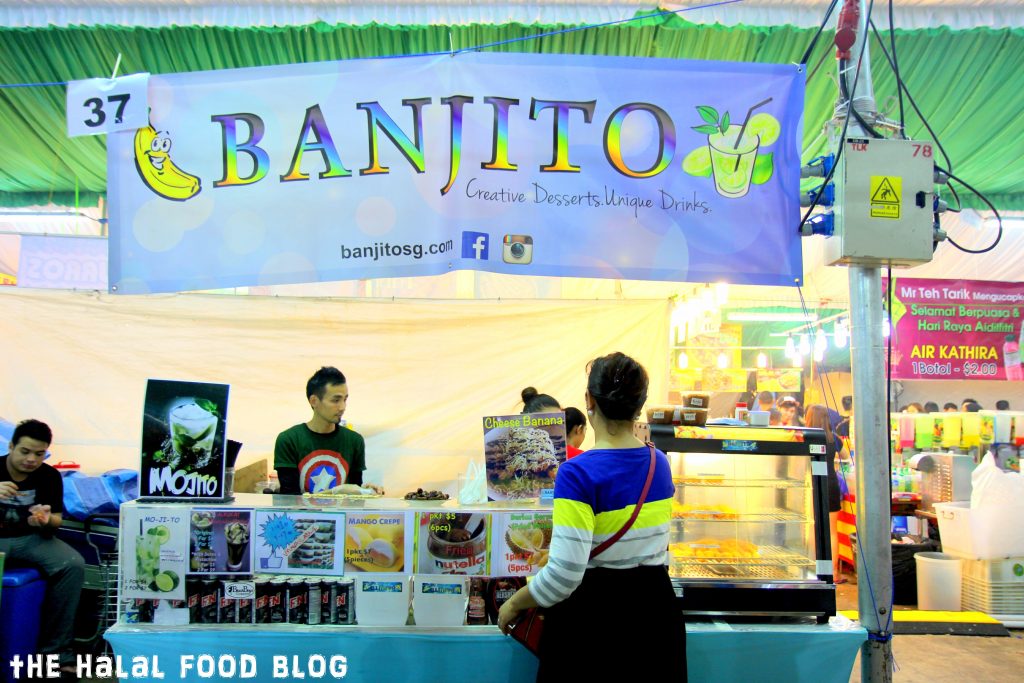 We'd seen a few posts on Facebook about Banjito and there were a few items we saw that seemed really interesting and so we headed there straight.
One of the reasons we headed there first was because it was such a HOT night and to beat the heat, we want to get a nice ice-cold mocktail to cool down while we walked around.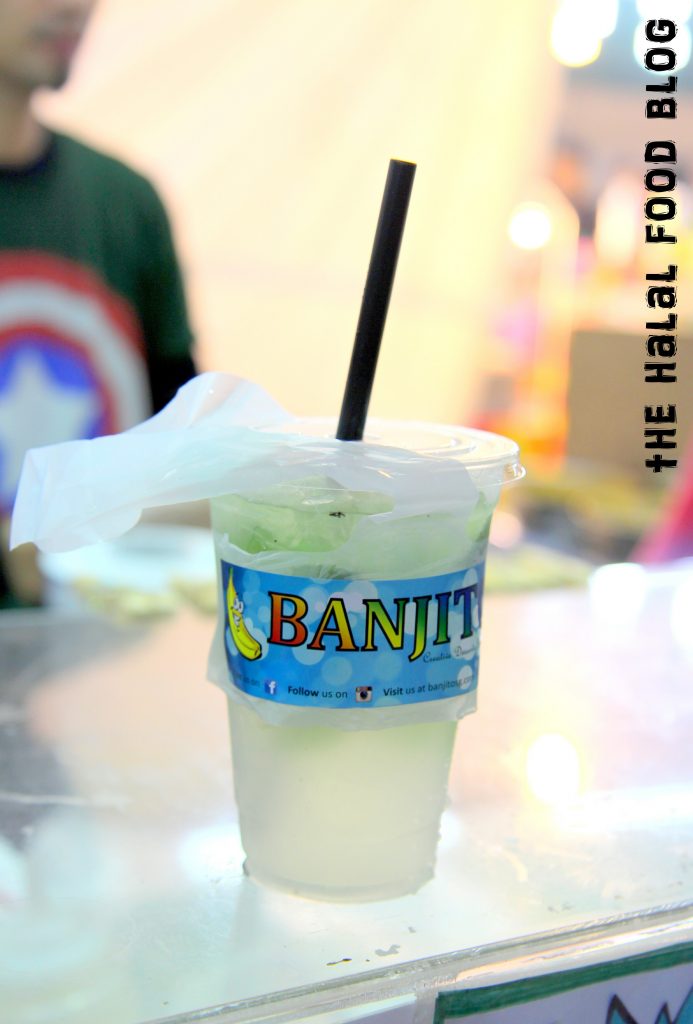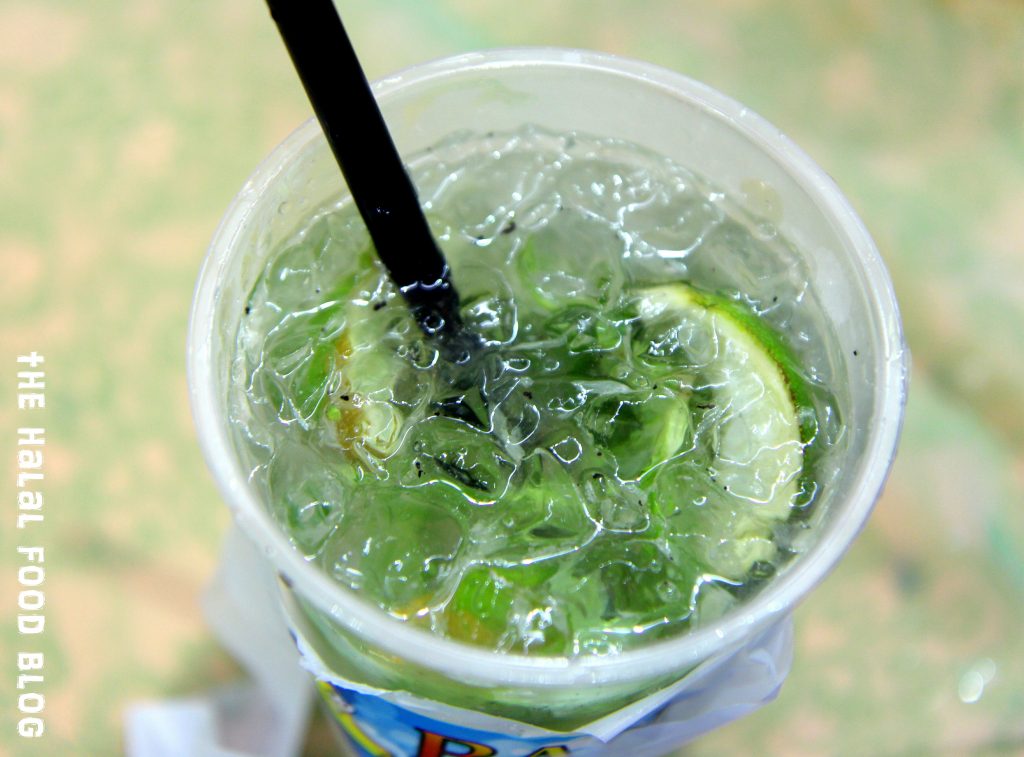 Oh what joy to get that big cup of refreshing ice-cold beverage!! Super refreshing!!!!
So this Mocktail is called the Mojito and it's close to the original cocktail but the difference is that it obviously does not contain any alcohol like duh! So it's Mojito mix and sugar syrup with lime and mint leaves. That sounds super delicious you say? Well, it tastes super delicious too!!
They also have Soursop and Lychee flavours but I reckon that few can beat the Original.
Get one cup for $4.00 but get 2 for $7.00!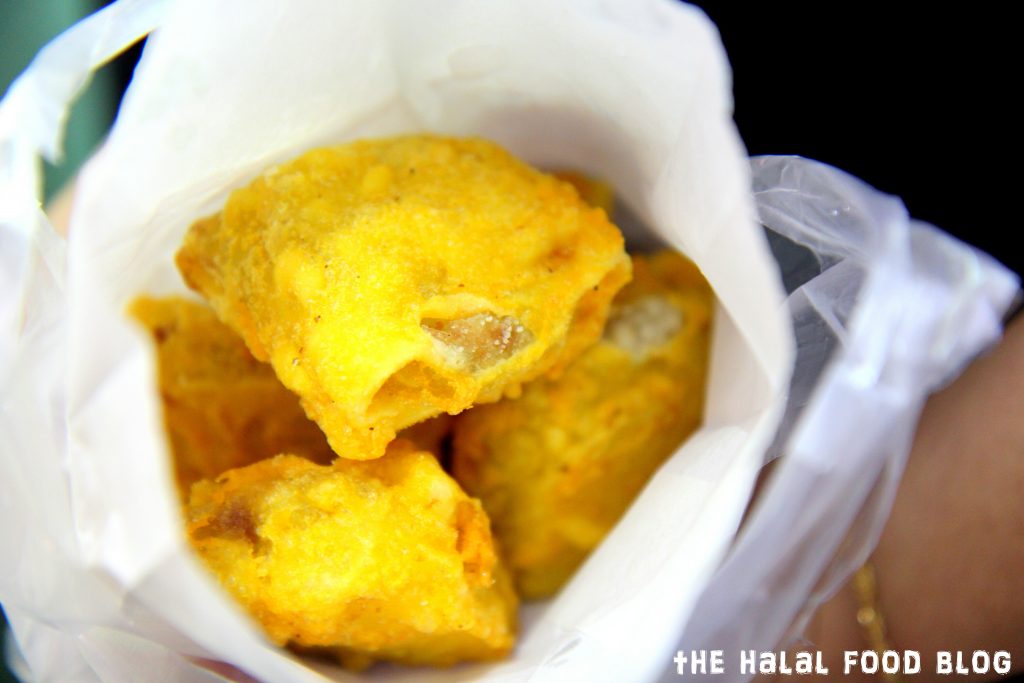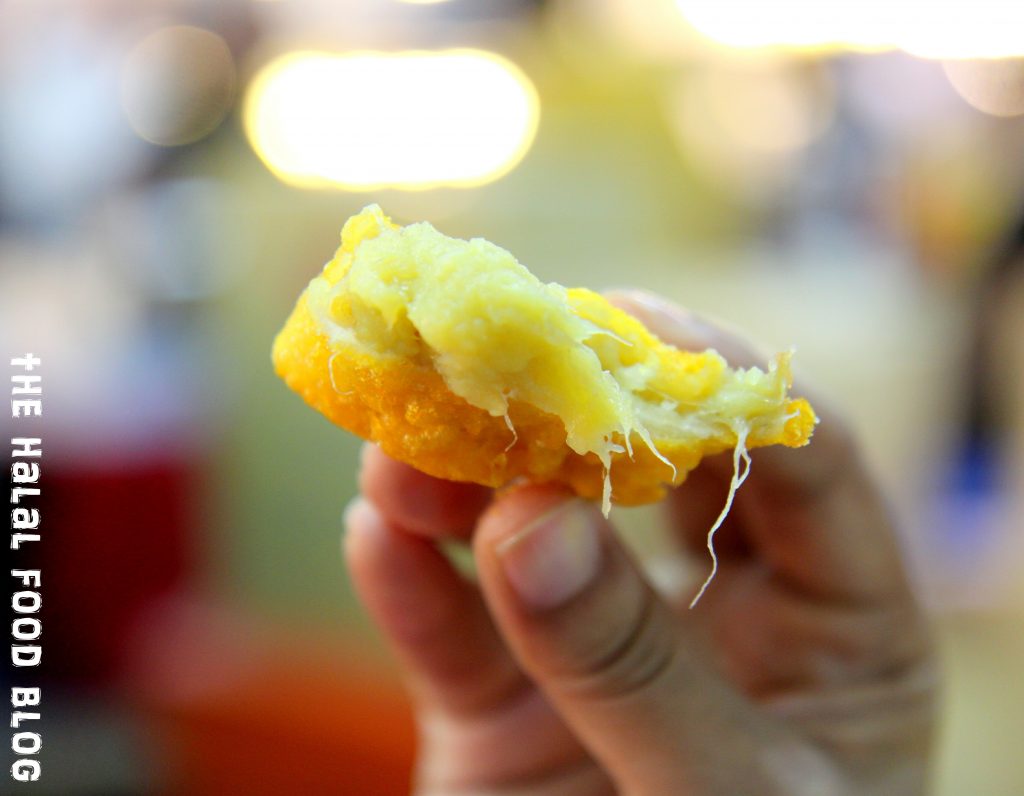 Wah! All you Durian fans should be salivating right about now LOL
Yeah they use real durian and it's wrapped up in a thin layer of skin and batter before being deep fried to a nice crisp. This is a must try for all you Durian fans!
A little pricey at $7.00 for 5 pieces to be honest but oh well nice to try new stuff.
Plus, they also have the item that will probably be at most bazaar's this year…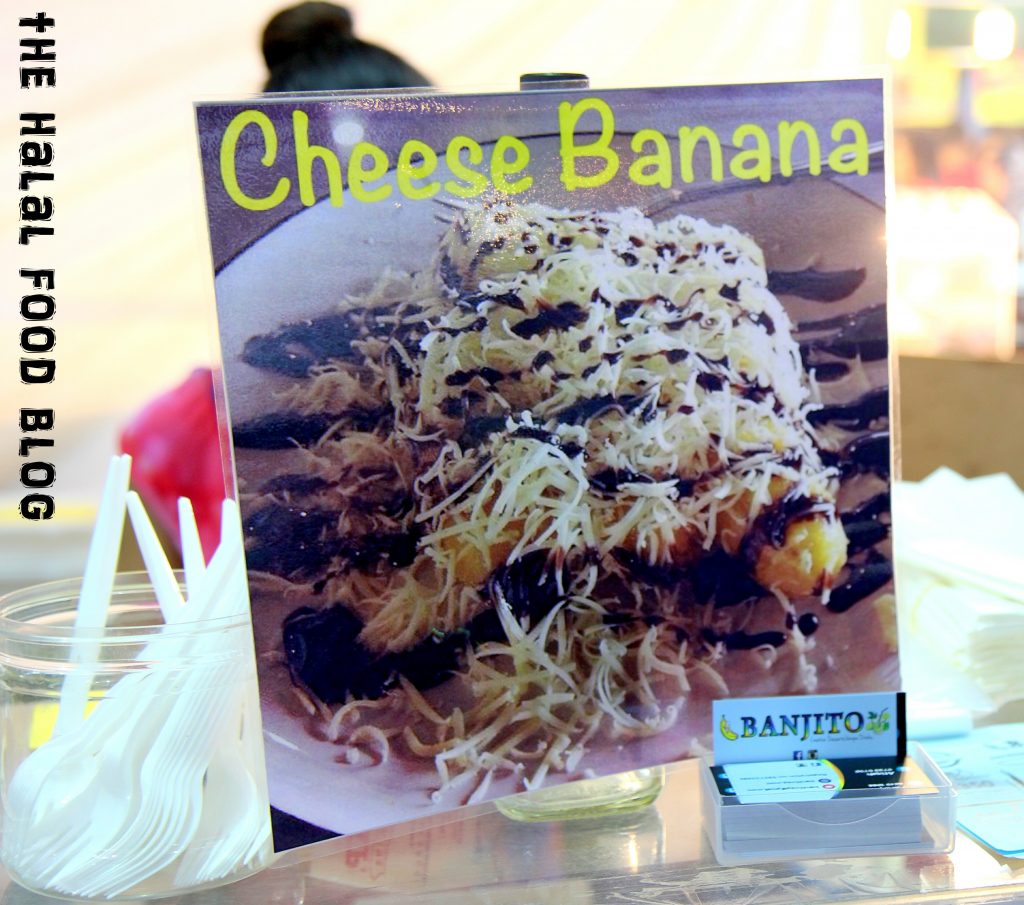 Oh yeah it's Goreng Pisang Cheese!
And it seems like they keep everything nice and hot there at the stall so should be quite nice lah we thinks.
Check out their Facebook page (https://www.facebook.com/banjitosg?fref=ts) and Instagram @banjitosg
Famous Satay Burger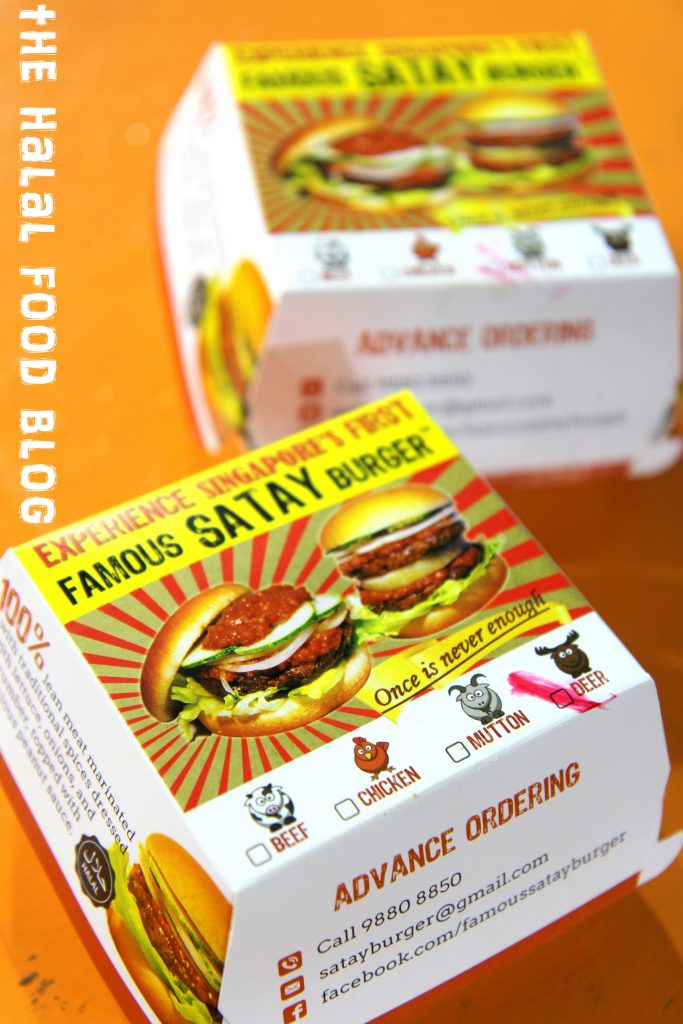 Here's a stall that has become quite a big favourite with everyone over the past few years and it's easy to see why. Not only is their menu expanding but so is their product! We tried it at least once every year and we can safely say that this year is the best we've ever had!!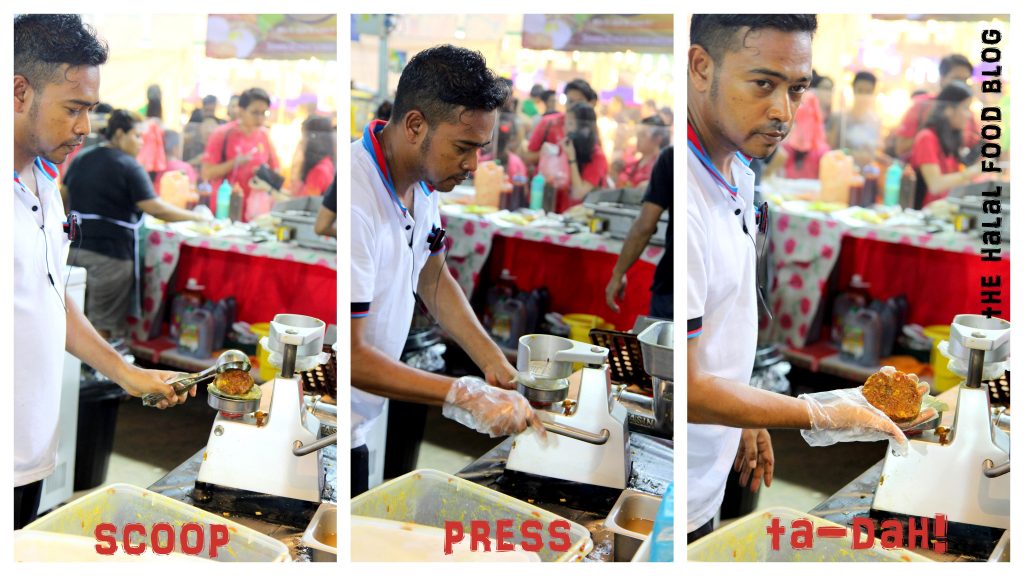 They prepare their patties freshly on-site which is actually a very big deal if you ask us. At least you know that the patty is fresh and it's not the type that is frozen. This means a shorter waiting time due to faster cooking and also a much tastier end product too!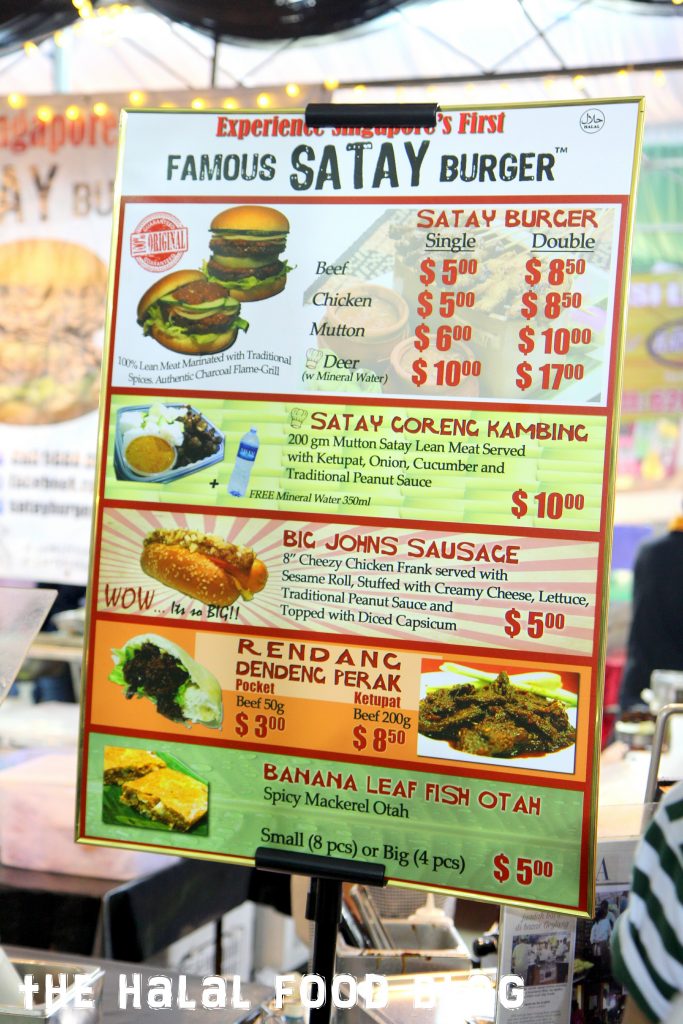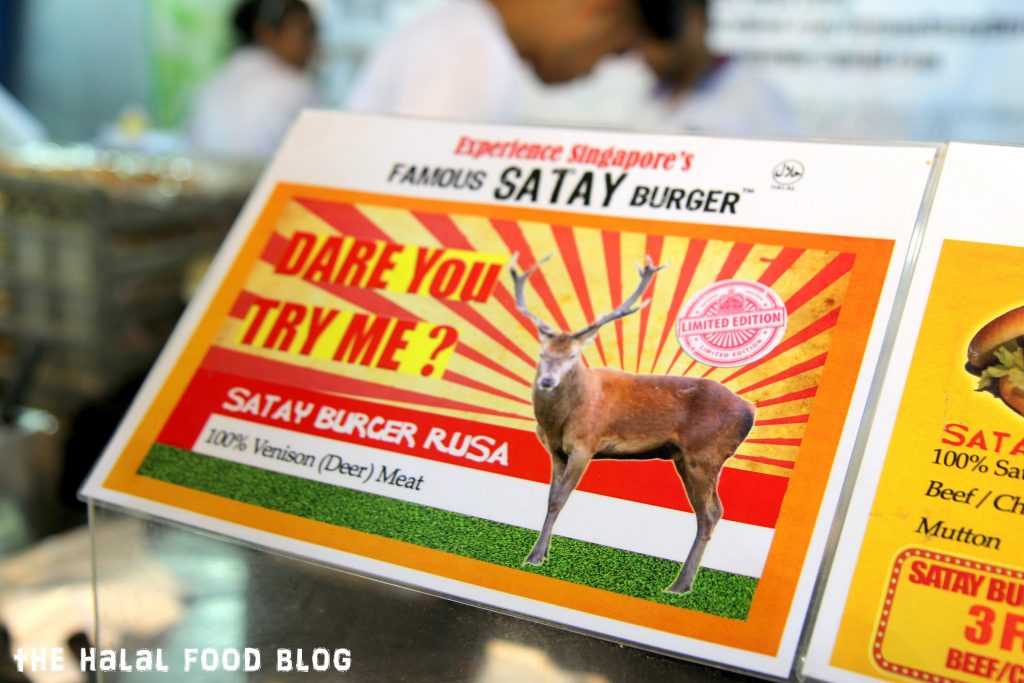 So that's the menu and price list.
We were gonna go for the classic ones but hey we always gatal wanna try something new so we ordered one Mutton and one Deer aka Burger Rusa because we are such dear people LOL
And by the way please note they have other items besides just burgers… Satay Goreng pun ada. Hot Dog pun ada. Dendeng pun ada, Otah pun ada.
But tonight, we are here for the burgers… **JENG JENG JENG**
Mutton Satay Burger ($6.00)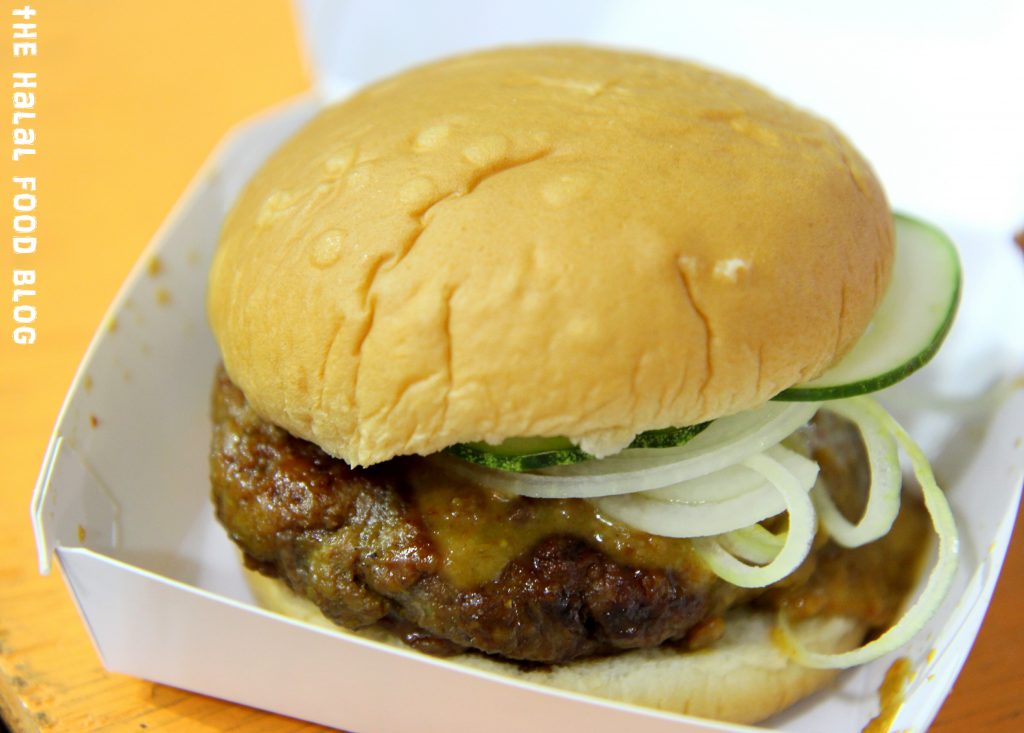 The meat is marinated well and the flavour really shines through! You'll really feel like you are enjoying Satay but in patty form which means a really satisfying feeling when you take a nice big chomp!!! The onions and cucumber give a nice crunch to the whole thing and of course the Satay sauce tops it all off.
And if you're wondering like we were – where is the one missing component from Satay? Where's the Lontong?
Well, they actually have a slice of Lontong if you order a Double Burger! No joke! Just try it and see!
To be honest I enjoyed the Mutton one more than the Deer one. The latter had a thicker patty plus since it was venison, it was a little bit tougher than I expected. Both were tasty but I reckon I'll choose the Mutton between the two. And of course, they have Beef and Chicken which is next in our sights should we visit again!
Check out their Facebook page (https://www.facebook.com/banjitosg?fref=ts)
ICE YOLO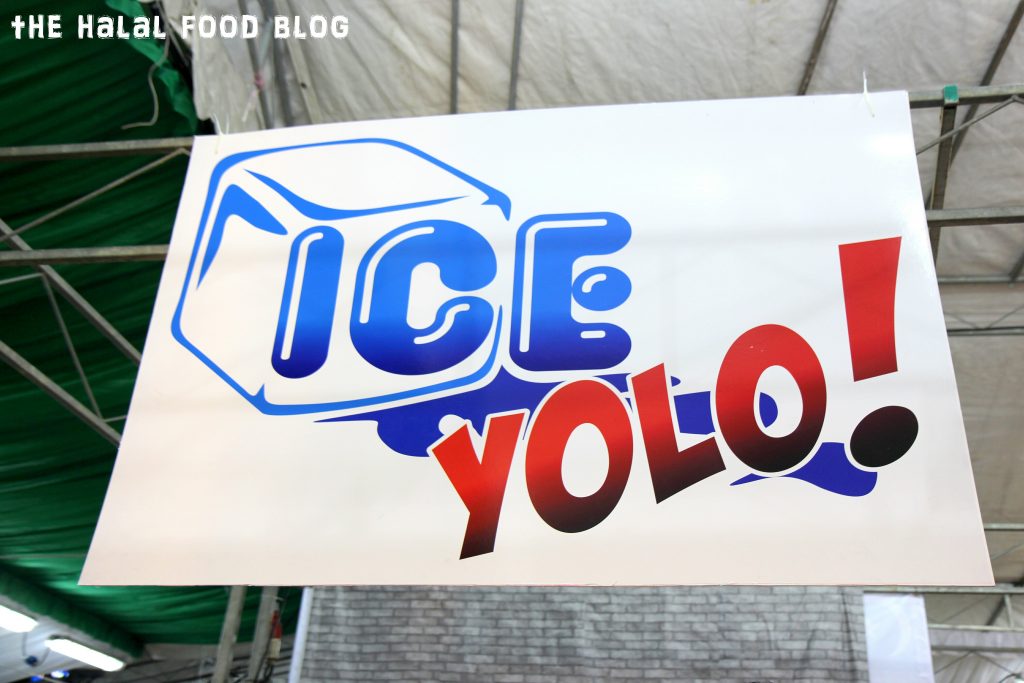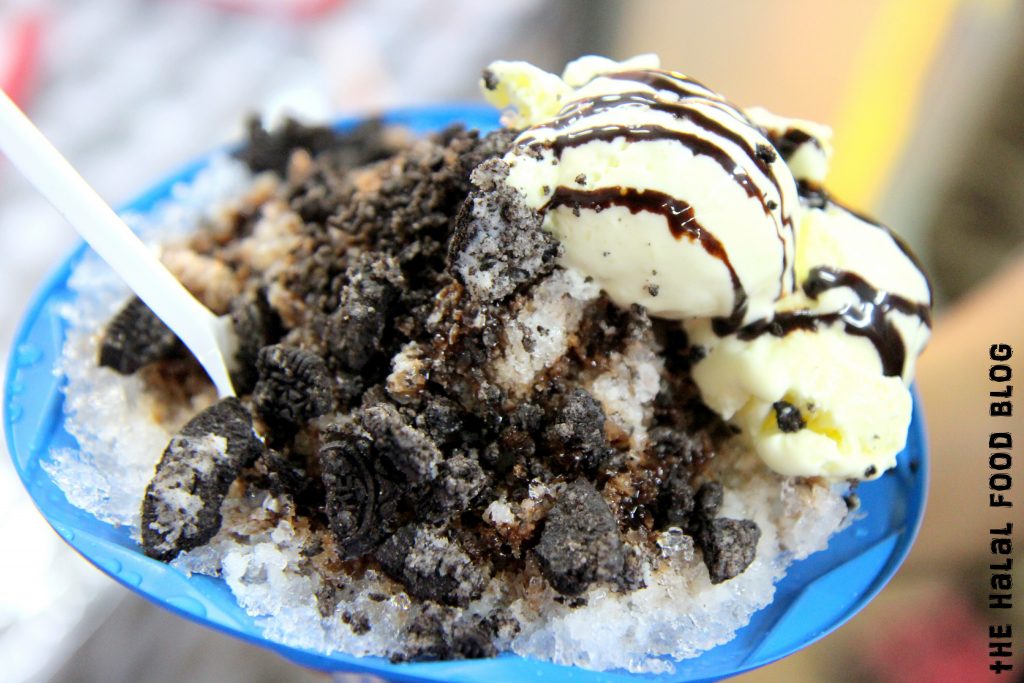 Hey come on! #YOLO!!! LOL
This one is definitely new because we haven't heard or seen this before. It's a great idea especially since we have been having really scorching weather recently even in the evenings and nights.
So what exactly is it you can get from ICE YOLO? Well, it's Shaved Ice!!!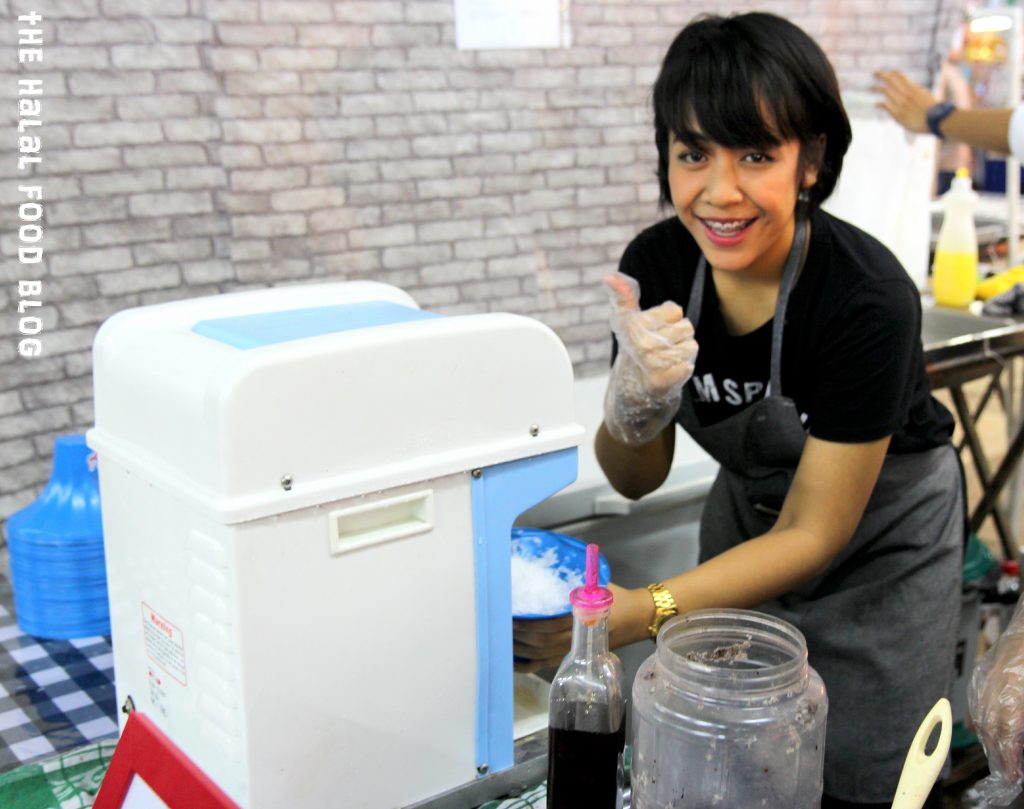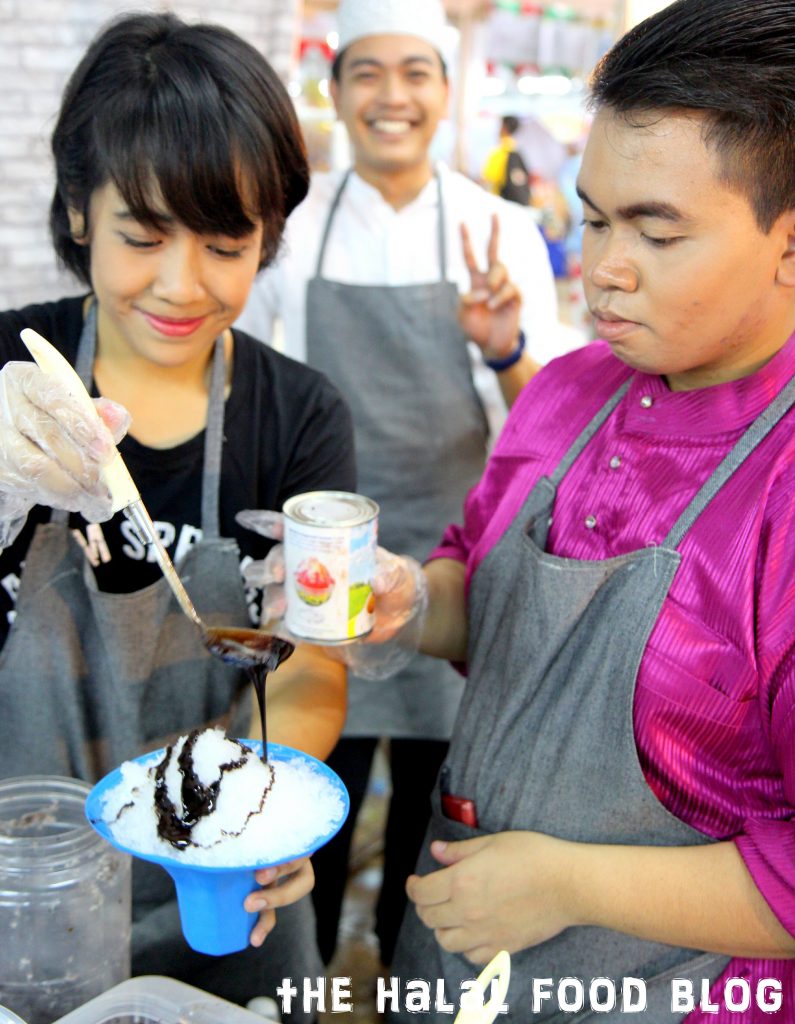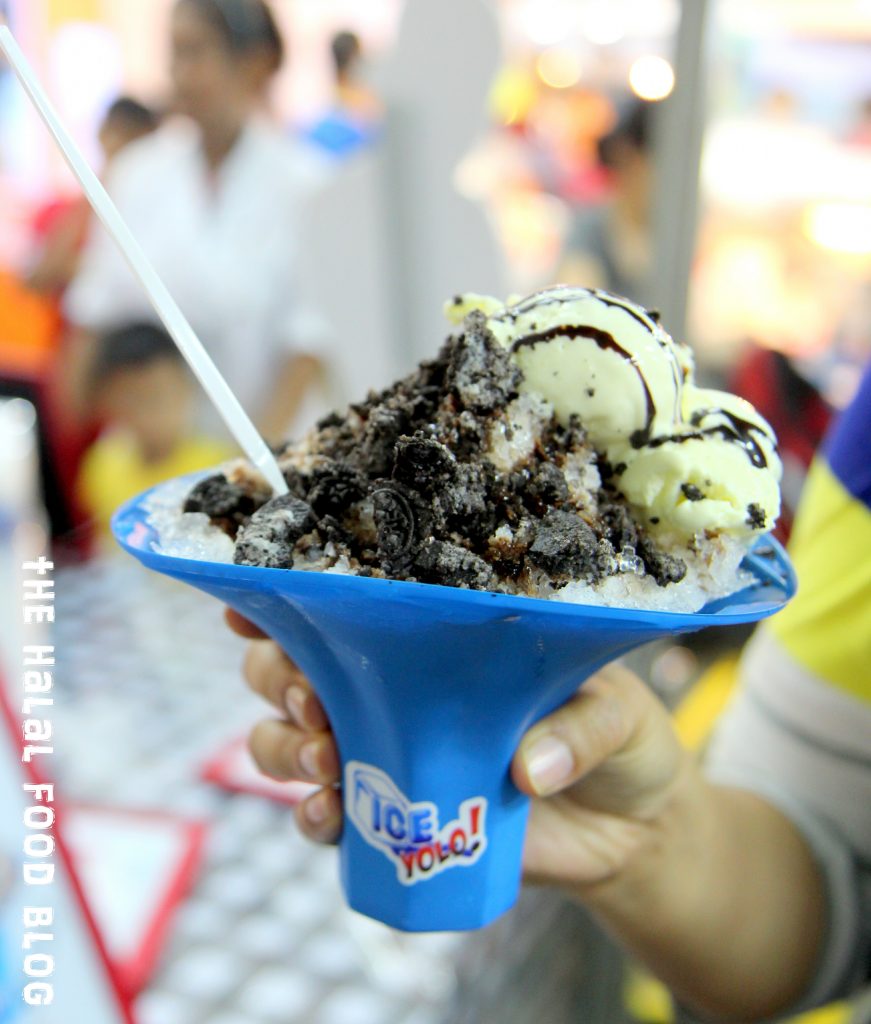 Well, there you have it!
So you have a bed of shaved ice which is topped off for with chocolate syrup, some evaporated milk, curshed Oreos and finished off with a couple of scoops of vanilla ice-cream! Sounds good yeah!!!
And this was of course for the Chocolita. Check out the other flavour – Salti Caramela.
Got a little feedback though if they don't mind. Would be nicer if it was a little sweeter and/or creamier? Perhaps more evaporated milk or maybe used condensed milk (!!!) ? #justsaying
They also have other stuff too including Fruity YOLO and Soda YOLO too!
Check out their Instagram account – @iceyolosg
We saw that Sufie Rashid is at the stall sometimes. He's a cool guy but I doubt he has a cool hat like me.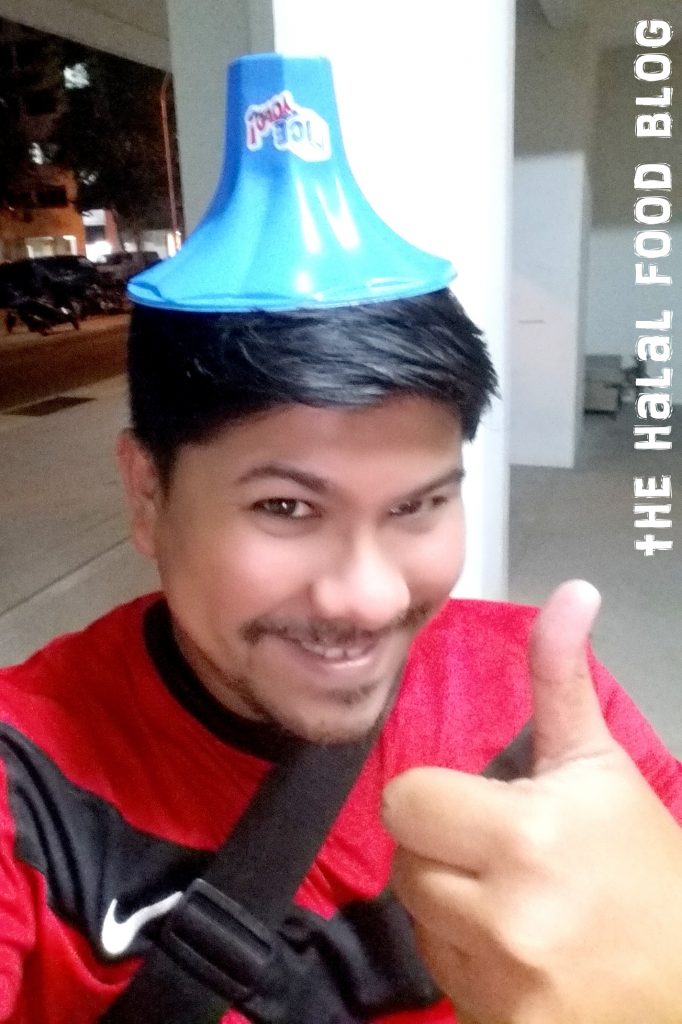 Those were the few stalls that caught our attention but as promised, we passed by a few other things too.
Here are some other stuff we saw at the bazaar too.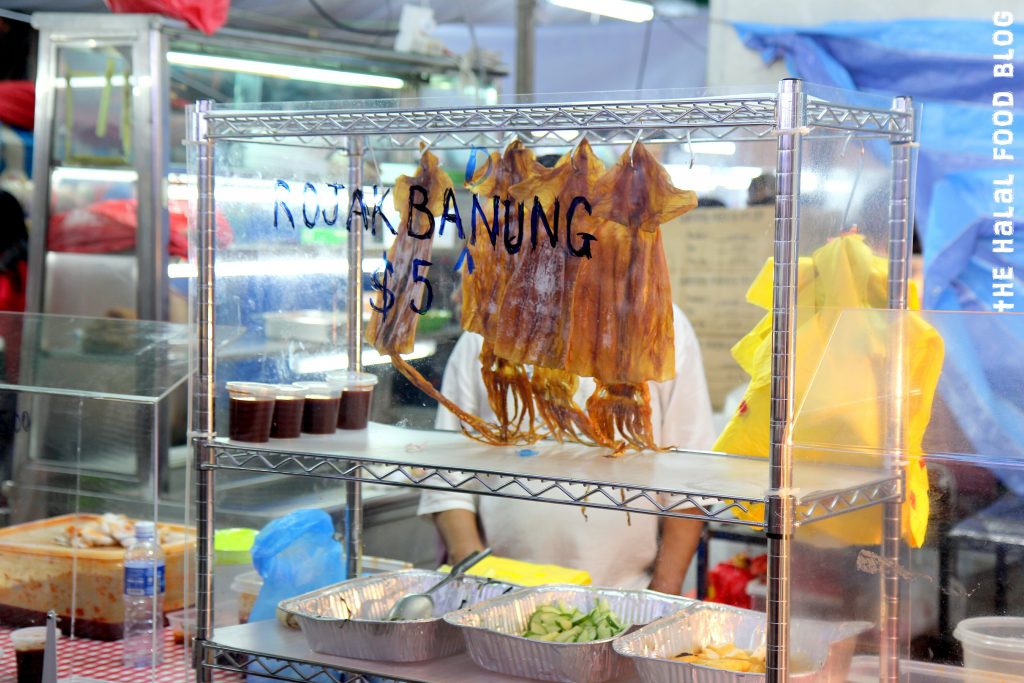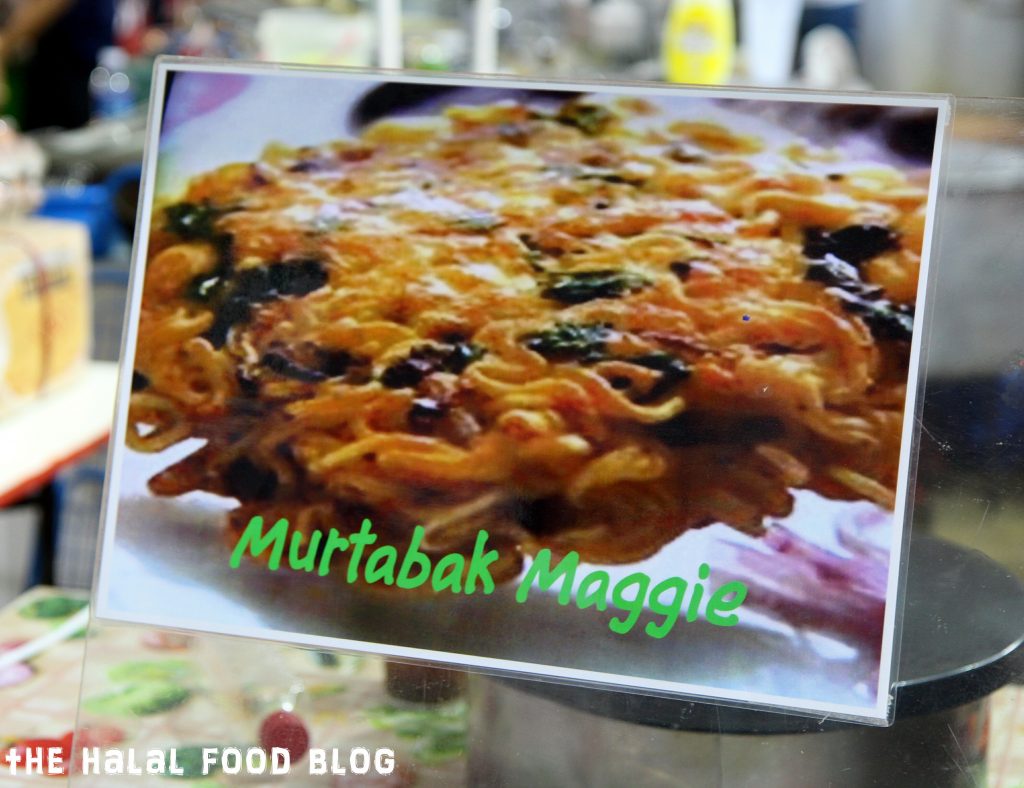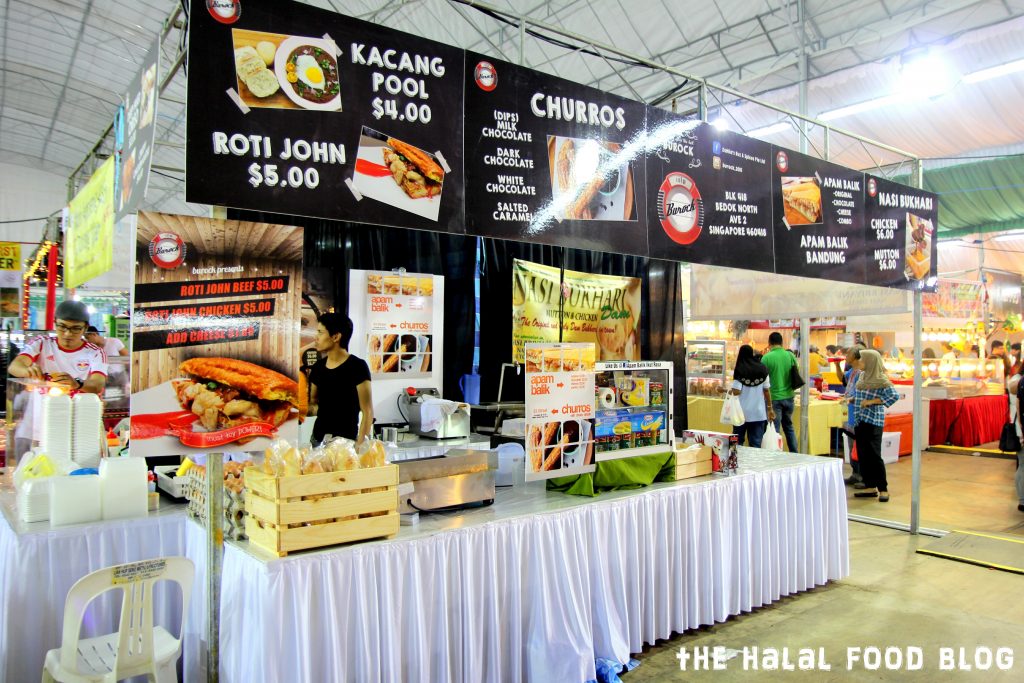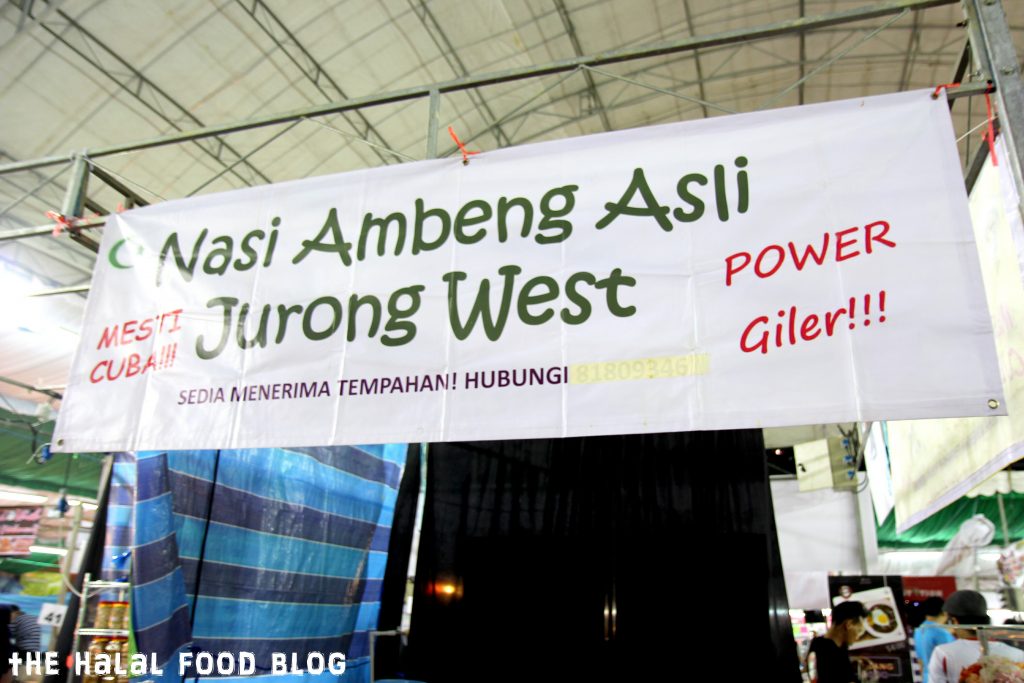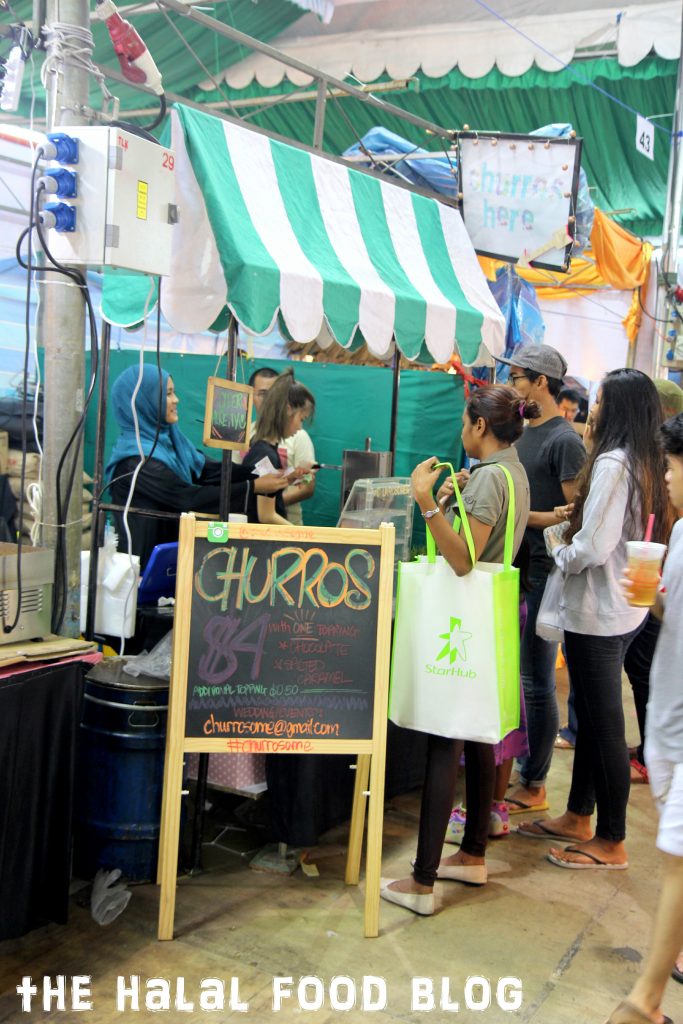 For all you Churros lovers in the area, saw Churrosome has a stall there so you can go get your fix. Look out for the long queue and you're probably headed in the right direction LOL
Check out their Instagram @churrosome
Well, that's it kiddies. Hope the information was helpful. Looks like quite a lot of stuff to visit the Tampines Bazaar Ramadhan lah actually. Both to buy for Iftar and also for a snack afterwards. Let's go show our support when we are in the area! Lots of young entrepreneurs which we always love to see! All the best everyone!
All information (including prices, availability of item on menu and Halal status of establishment) are accurate at the time of posting. All photos used in this site are property of The Halal Food Blog unless stated otherwise.