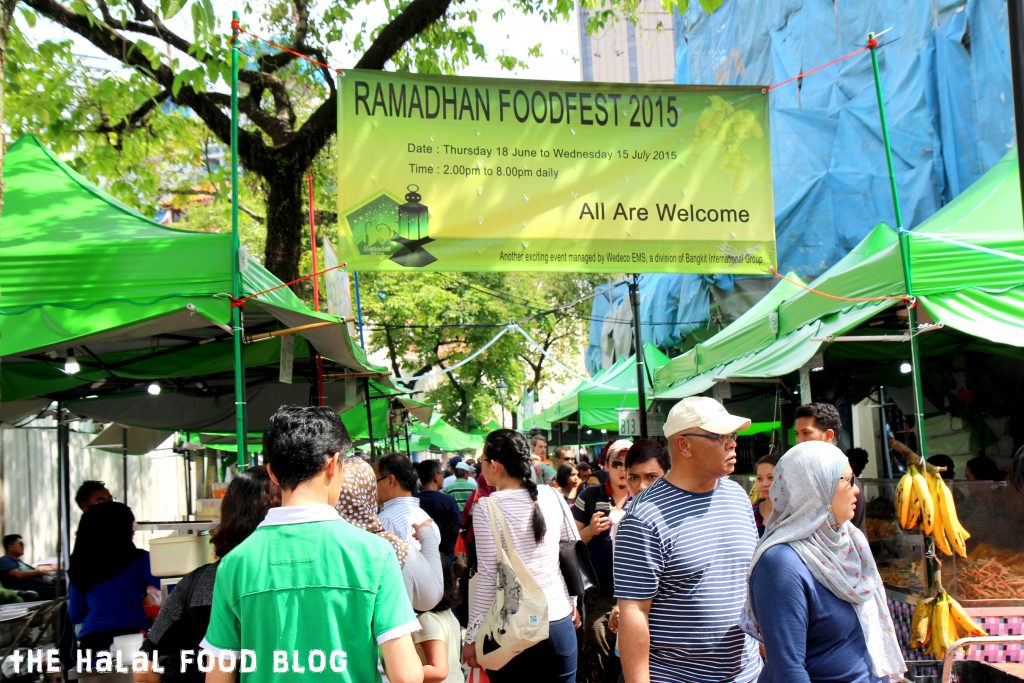 Aha! Another bazaar we visited recently! All in the hopes that the information might turn out useful to at least a few of you out there. But somehow, this one turned out to be the shortest and probably the worst experience at any bazaar we've been to. Ever.
Once upon a time, the bazaar at Bussorah Street was a really exciting and 'worth it' bazaar to visit during Ramadhan. Up til a few years ago, it used to be located along the stretch of Bussorah Street and Kandahar Street. But I'm guessing probably because of traffic issues etc, the bazaar got shifted to a place where there'd be more human traffic than traffic jams and so it's been located at Sultan Gate for the past few years.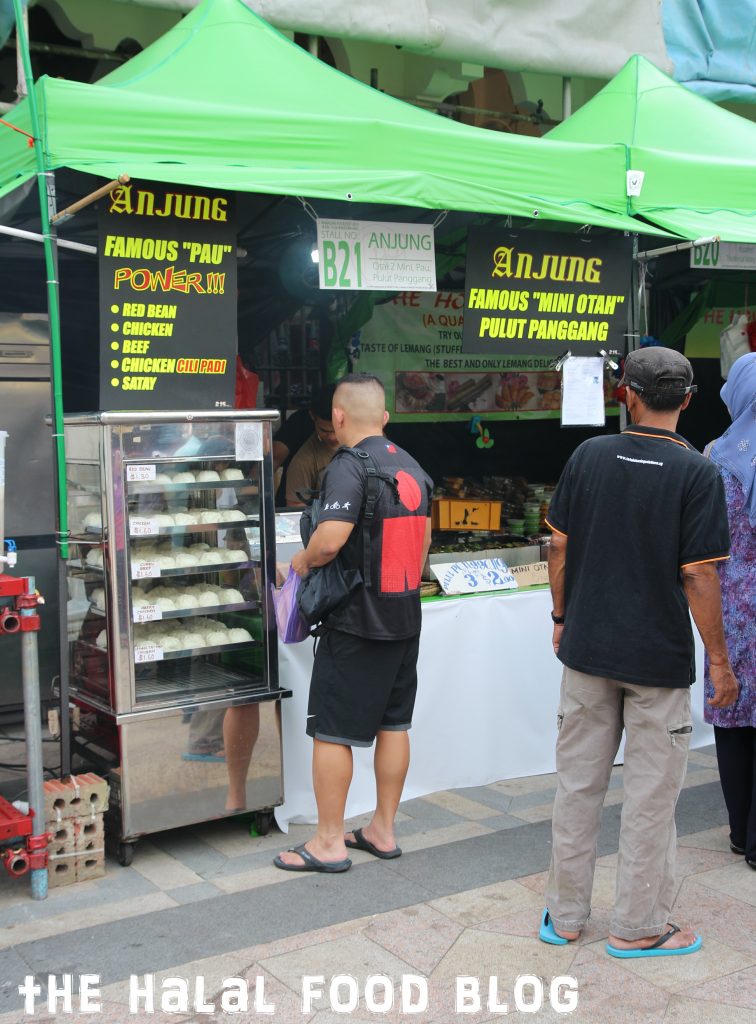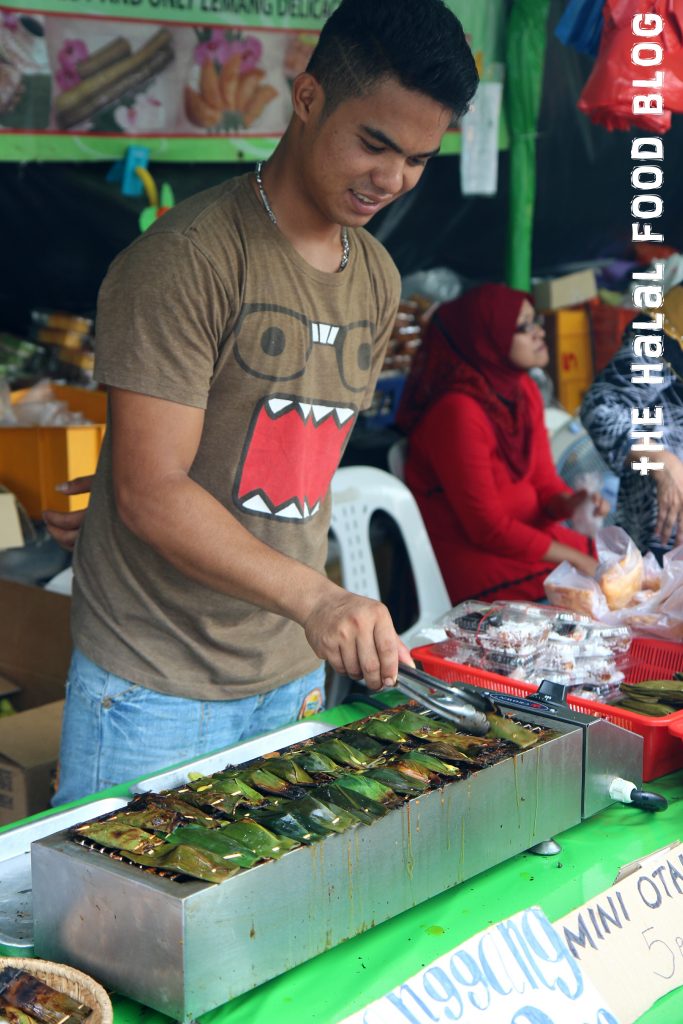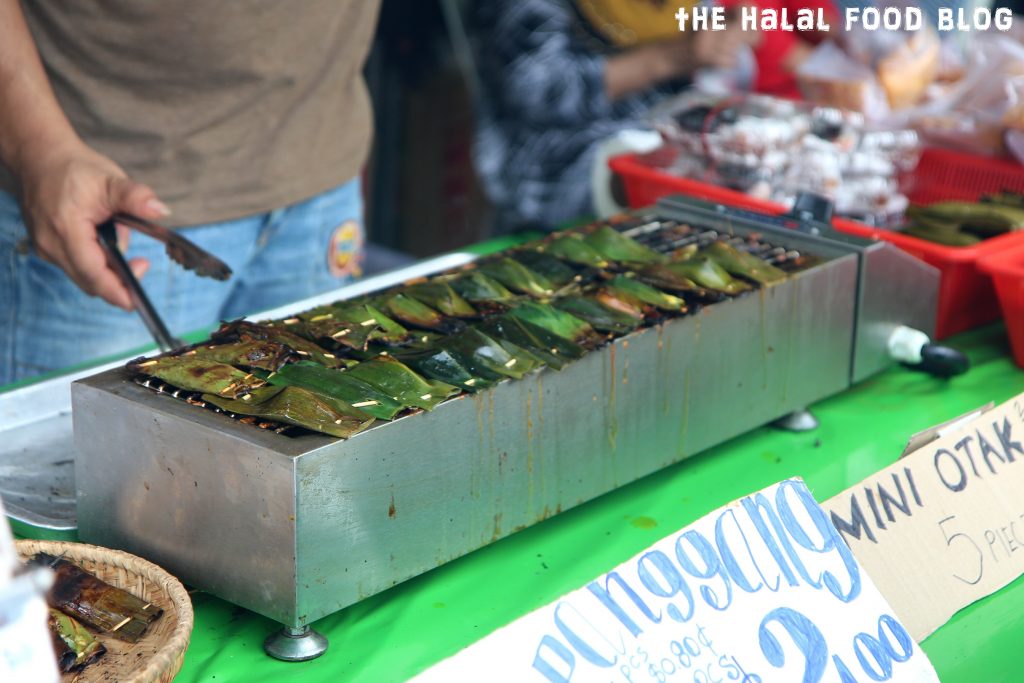 Anjung Mini-Otah seems to be a permanent fixture at this bazaar! We have spotted them every time we visited since 2012 and it's quite easy to see why they are so popular.
Their mini-otah are actually quite nice and bakar-ed freshly so you know confirmed sedap!
You can read about our original review about Anjung by clicking HERE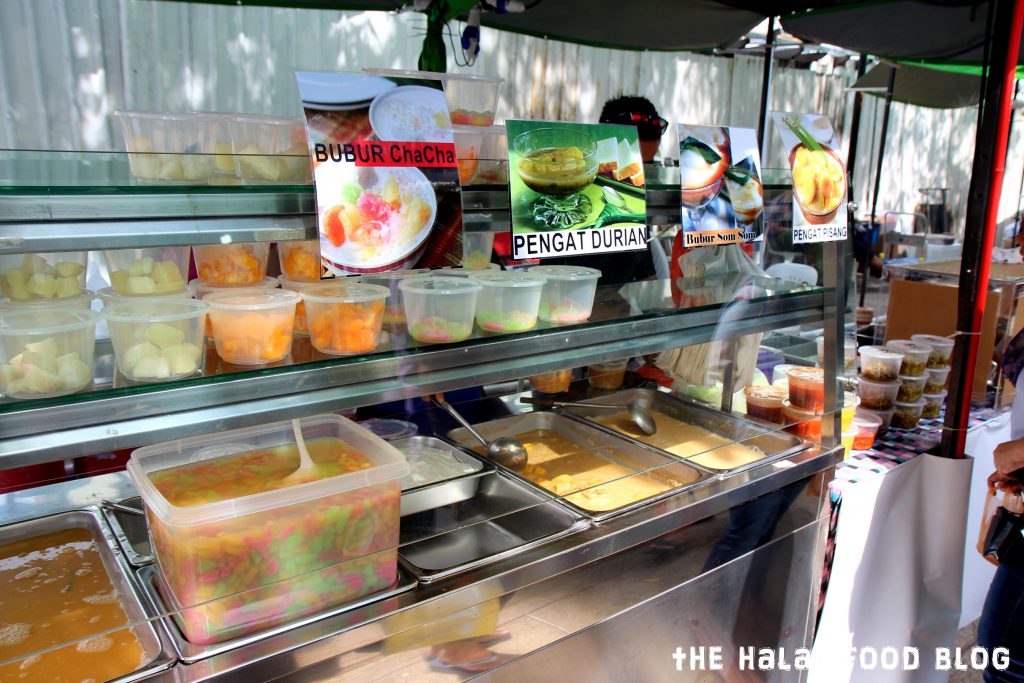 Another popular stall at the bazaar is Noe's Kitchen. They sell all kinds of desserts by the looks of it and there's always a long queue. Bubur Som Som, Bubur Cha Cha and even Pengat Durian!!
We also noticed they started selling Cab Hijau this year!!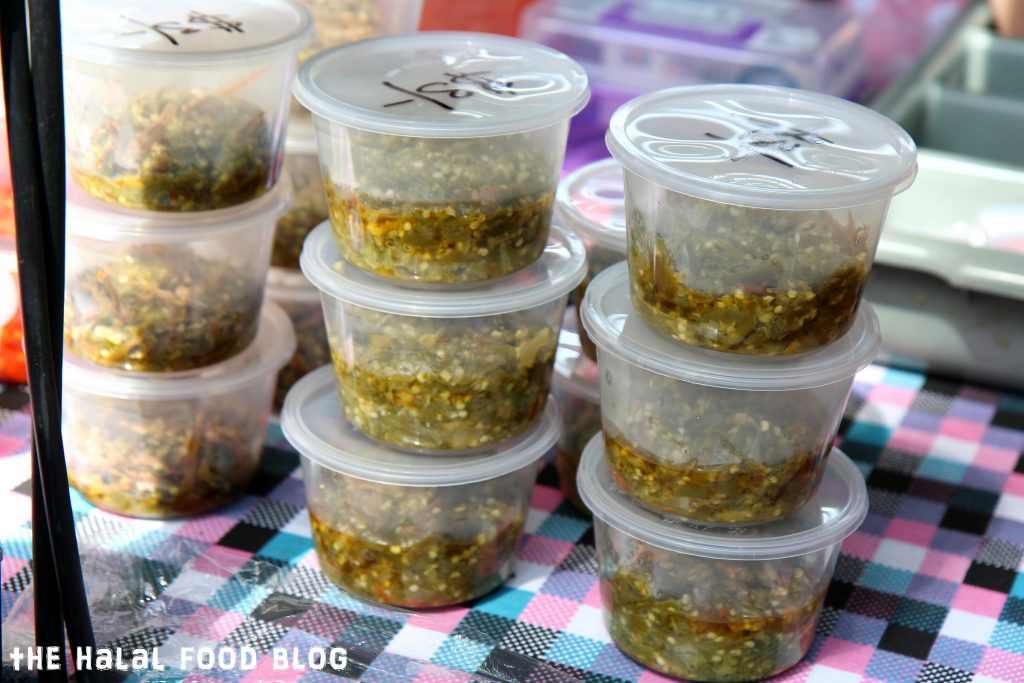 Oh well.
After visiting the bazaar at Sultan Gate for several years, I kinda get the feeling that things have changed a lot. Not the stalls though because it seems like mostly the same stalls. On top of that, the feeling seems to have changed as well. You will find yourself walking mostly alongside tourists there who are there to visit Masjid Sultan (which is currently under construction) and the Malay Heritage Centre. Maybe times have really changed?
Anyways, to be honest, I think this would probably be the last time we include the Bussorah Street / Sultan Gate Bazaar in our annual Ramadhan Specials series. Doesn't seem worth it to make the trip all the way there anymore.
Anyways you can relive the bazaar over the years by clicking HERE and HERE
All information (including prices, availability of item on menu and Halal status of establishment) are accurate at the time of posting. All photos used in this site are property of The Halal Food Blog unless stated otherwise.