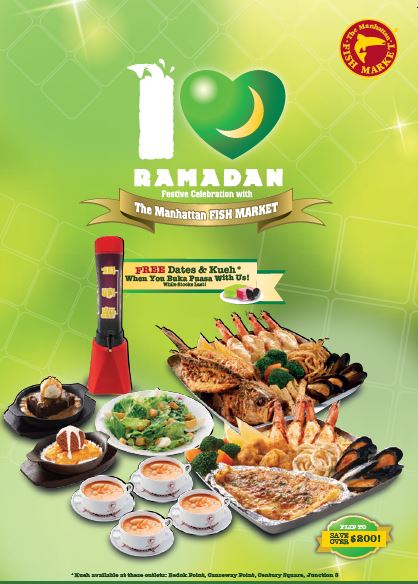 Alhamdulillah. Ramadhan is almost here! It's already been a year but it seems like time has flown. In a blink of an eye, time has definitely flown and we are blessed that it is almost the holy month of Ramadhan!
As promised, The Halal Food Blog will be featuring our annual Ramadhan Specials this year as specially requested by you – our beloved readers – so hang tight as we find all the best makan and ideas for you as you plan your Iftar with family and friends!
And as you may have seen on our Instagram account – we have something special planned with one of your faves…
Check out the Ramadhan specials at The Manhattan FISH MARKET!!
Our friends at The Manhattan FISH MARKET have such great deals in store for us this fasting month and it's definitely a great idea for Iftar. Whether it's a small group or, even better yet, a BIG group, boy oh boy have they got some special treats in store for us! Let's run it down.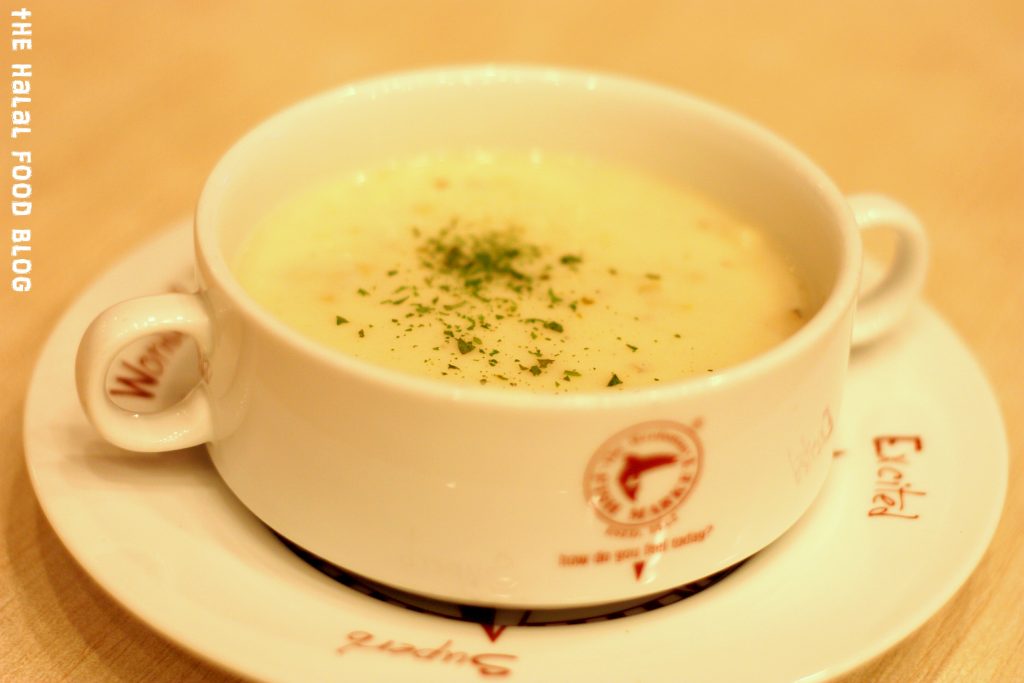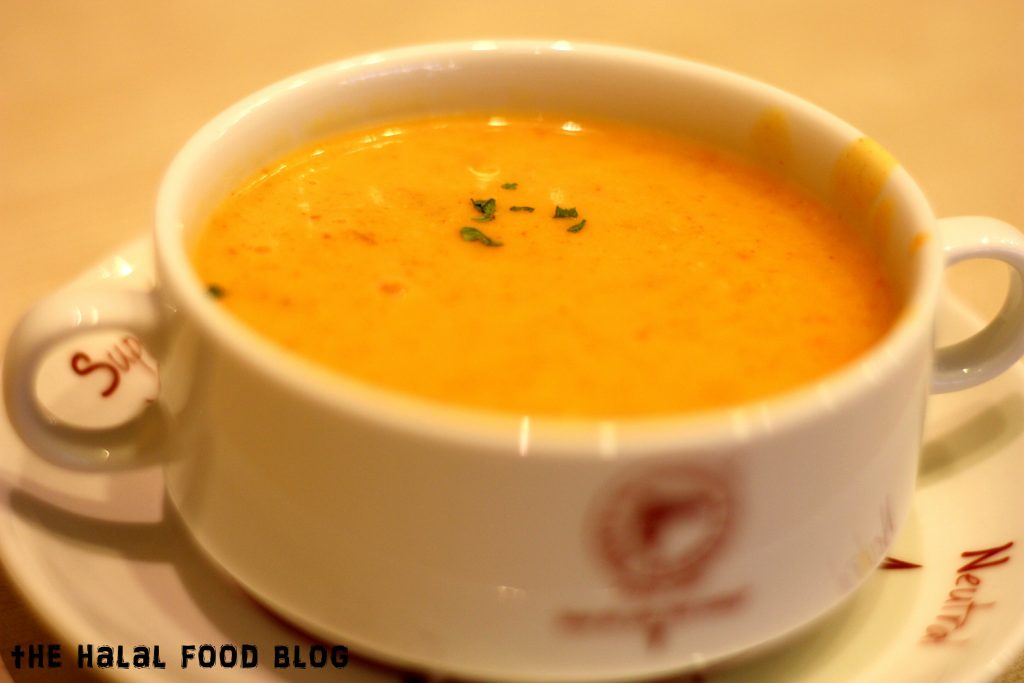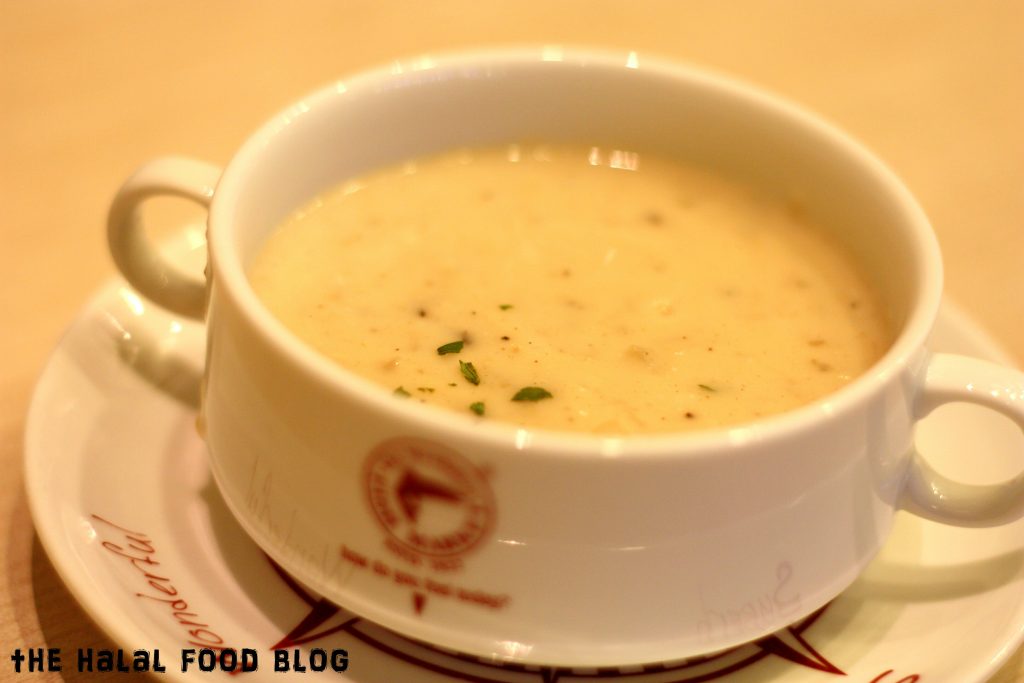 So they have got quite a few specials on the menu for Ramadhan including a few seat meals which are great for couples and also for sharing with a large group be it with family and/or friends. As with all good set meals, salad and soup is included and in this case, it's the delicious range of Chowders found at MFM!
They've got Salmon Chowder (which is something you probably don't see at many places right!), all-time favourite Clam Chowder with juicy clams and also Seafood Chowder for the all-rounders. Delightfully creamy and brimming with flavour and seafood goodies, the Chowder is best enjoyed hot and a great start to your meal.
The set meals include Chowder of the Day so be sure to ask the staff when you're making your order.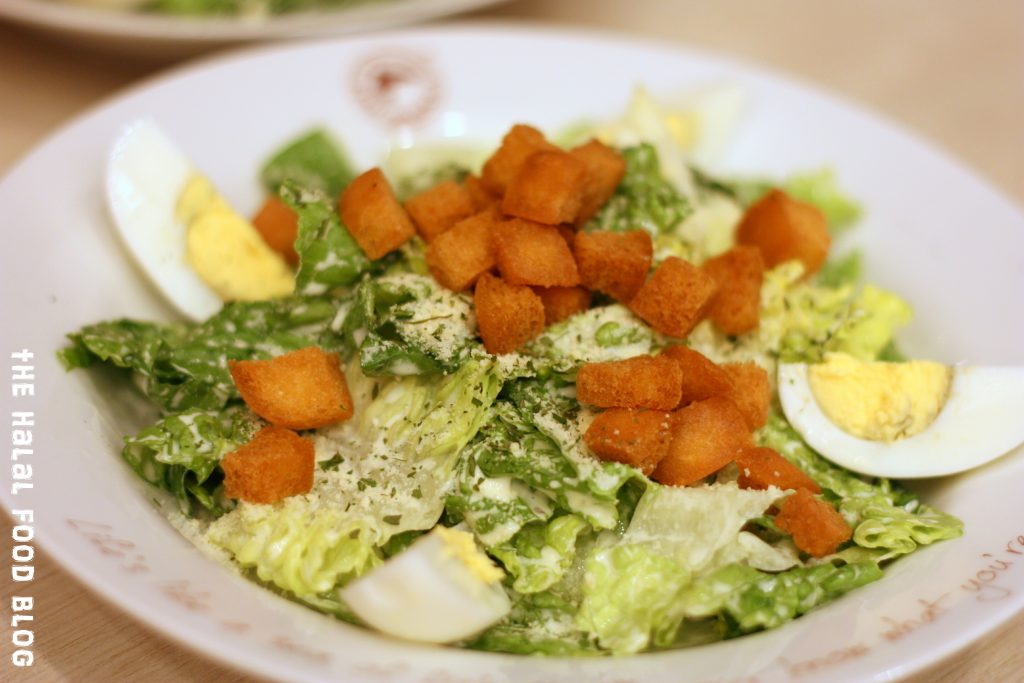 The set meals also include salad so you will get either a Mesclun Salad or a Caesar Salad.
I know some of you maybe not so much of soup people right so a salad is a natural alternative lah LOL
Anyways Dr Adam says eat veggies and grow big and strong!
Even better when the veggies taste good like the Caesar Salad!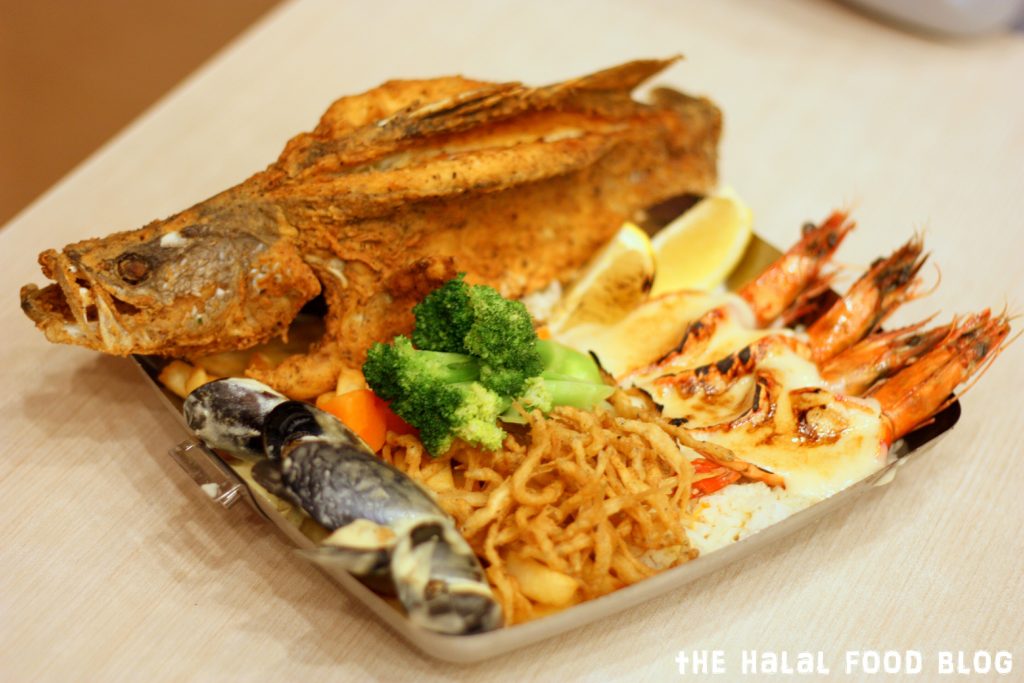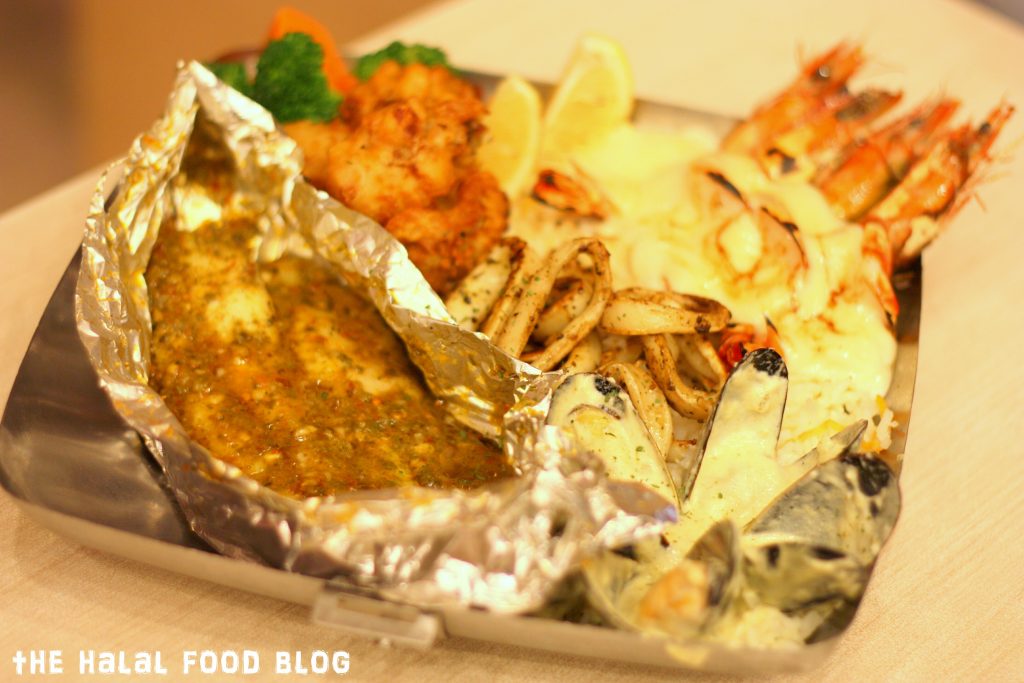 So you've seen the appetizers so let's get right into the mains shall we!
So the first big set meal we want to show you is called 'OCEAN PARTY' and is a great choice when dining with the whole family because there is something for everyone in this set!! It's got good mix of fried and grilled items, rice, fries and all sorts of other goodies in those pans there!
Allow us to introduce the Fishermen's Platter which is the first picture above there.
It consists of a whole Barramundi (aka macam Siakap like that) which is coated and fried to perfection! I personally have quite a thing for the fried WHOLE fish at The Manhattan FISH MARKET. I guess there's just something about digging into a WHOLE fish compared to fish slices and that sort of thing LOL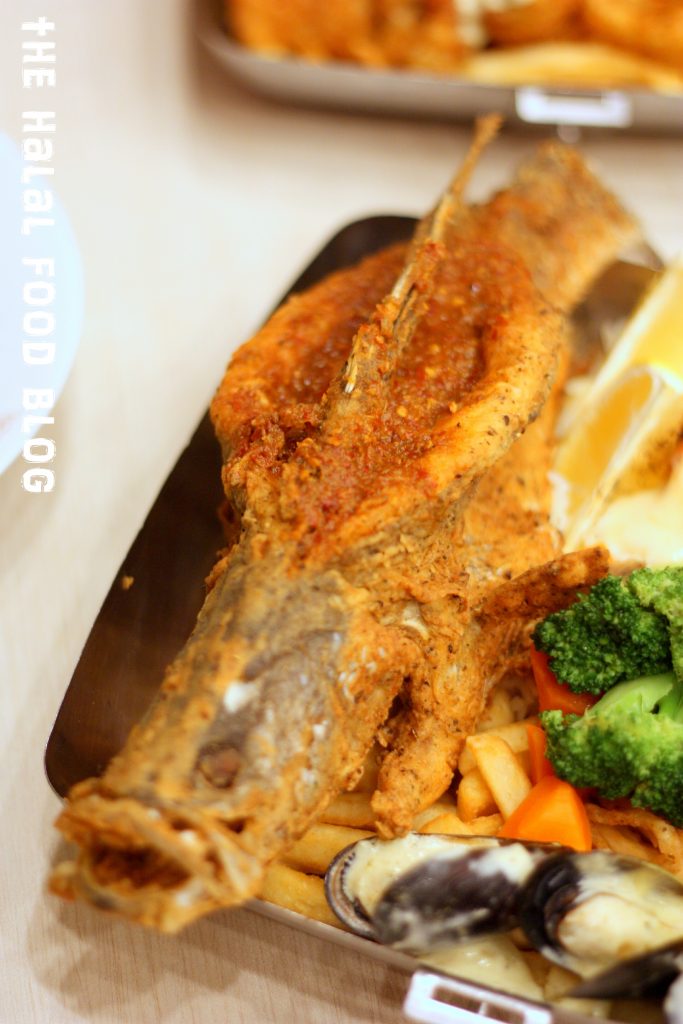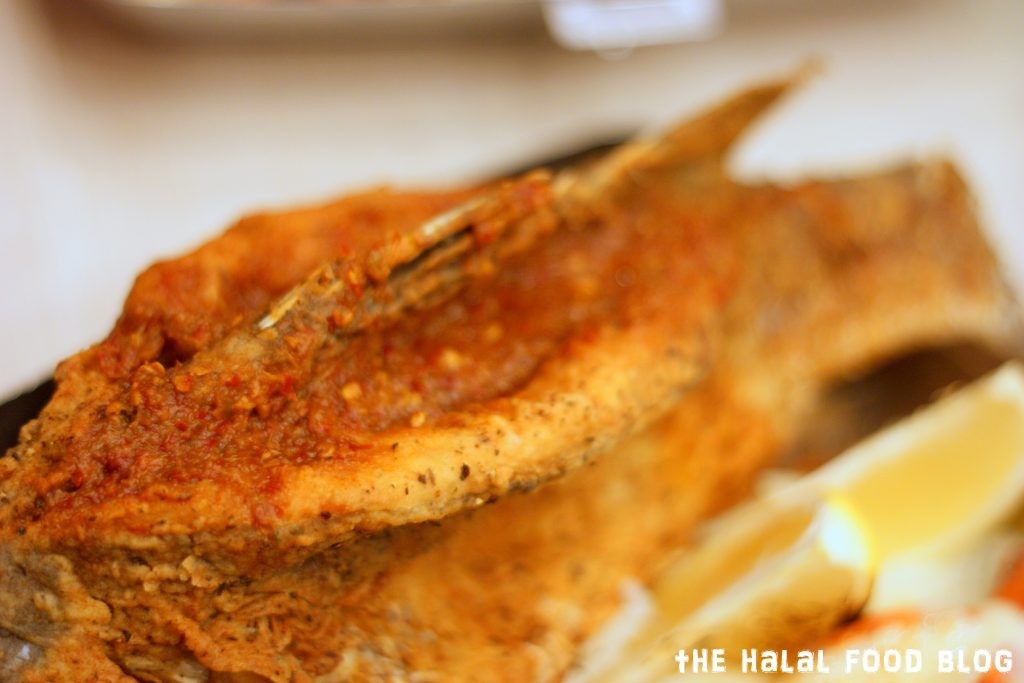 The fish is also topped off with a Spicy Seafood Dip which is perfect because it's got some kick to it and also has a bit of a tang to it so it wakes your tastebuds and appetites up!!
Besides the fish, you've also got a serving of Crispy Whitebait which is a great snack (crispy gila!!), Garlic Herb Mussels and Manhattan Flaming Prawns (more on that later!!). All this delicious seafood rests atop a bed of rice and chips!
The 2nd Flaming Platter in this set meal is the Manhattan Star Platter which I'm sure a lot of you have tried before during your past visits to MFM right!
It consists of Baked Fish and you can choose between the Spicy Baked Fish or the Mediterranean Baked Fish.
We chose the latter for this platter (see what I did there?) and the Mediterranean Baked Fish was a big hit at the table!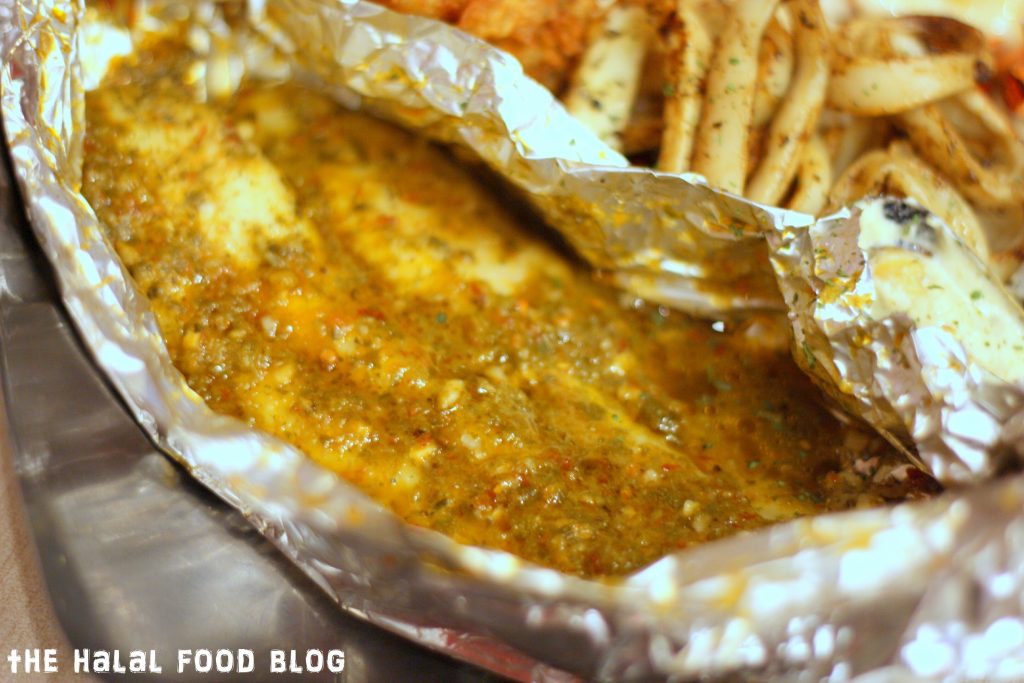 Full-flavoured and perfect if you're looking for that extra kick. The fish is grilled perfectly so it's great for everyone to dig in and share in the enjoyment of good food!
Okay so here you also have some Grilled Calamari, Fried Oysters, Garlic Herb Mussels and Manhattan Flaming Prawns (wait just awhile more okay coming soon) all with rice and fries of course.
Okay don't forget – that one is called the 'OCEAN PARTY'!
They also have another big sharing set they like to call 'THE UNBEATABLES'.
And why do they call it that? Because it has some of the all-time faves at MFM which you just simply cannot beat!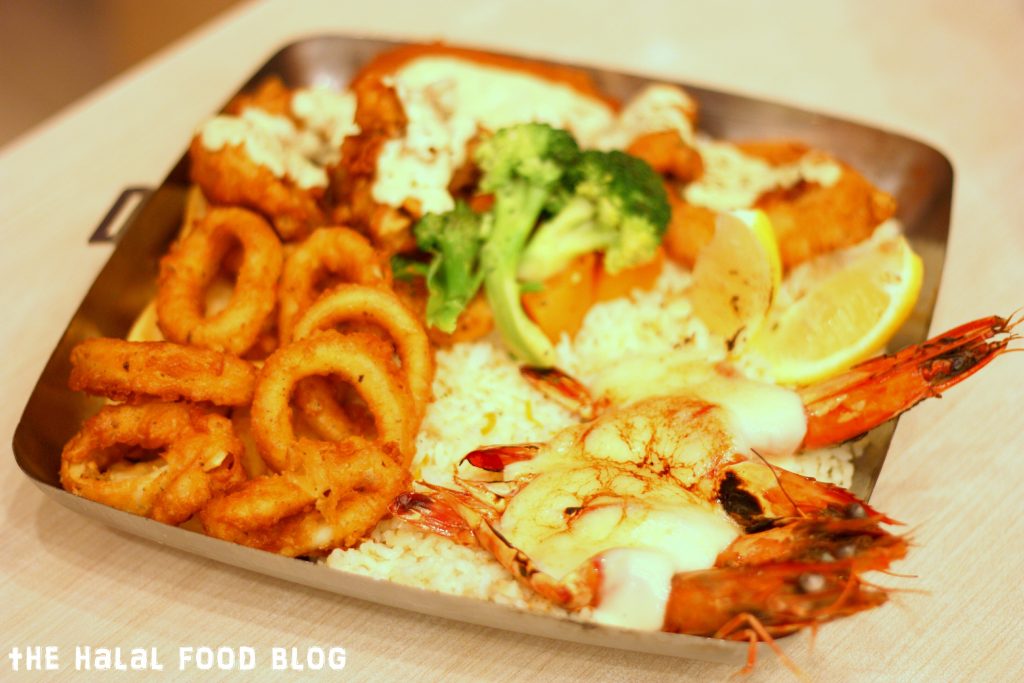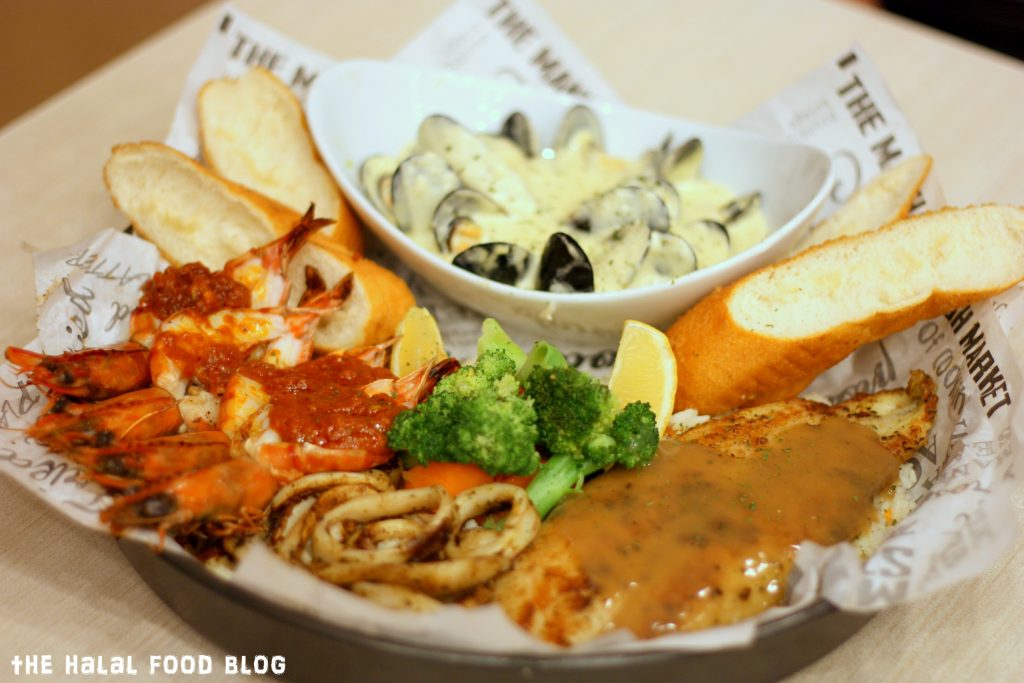 AHA! These 2 confirmed you got makan before right!!! LOL
The Manhattan Flaming Seafood Platter is such a signature at The Manhattan FISH MARKET and for good reason too. It's got pretty much almost everything there for maximum makan enjoyment!
So it comes with rice and fries plus you've got the hand-battered fish fillets which are Dory by default but you can top-up a little bit for other choices like Hake, Cherry Snapper, Ocean Perch, Salmon or Cod. And then you've got Fried Oysters and more Manhattan Flaming Prawns.
Okay okay it's time for the Manhattan Flaming Prawns LOL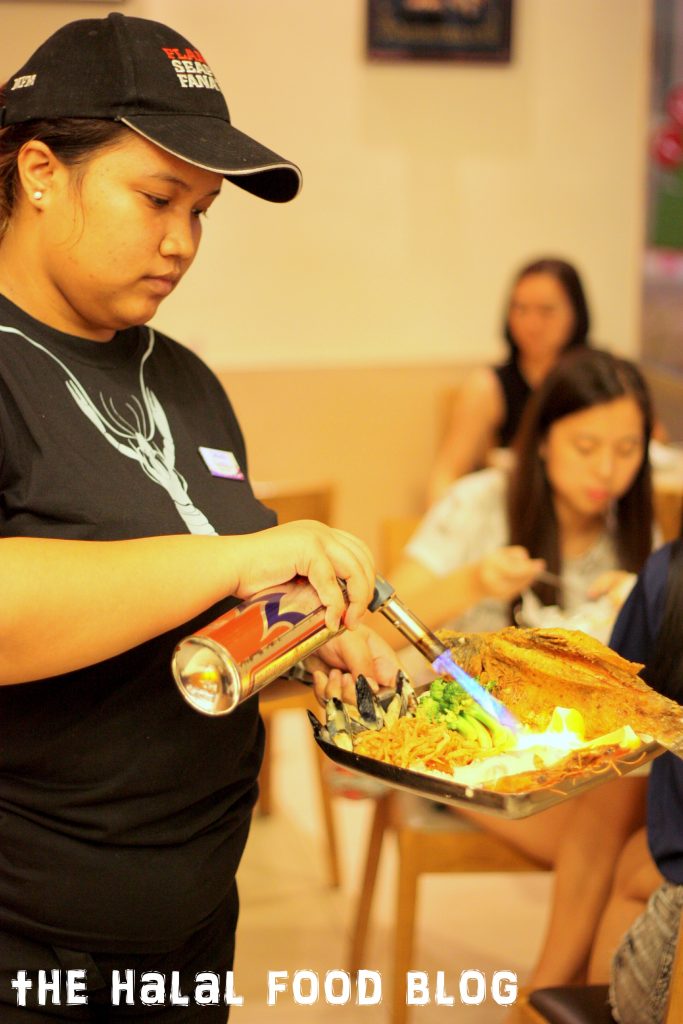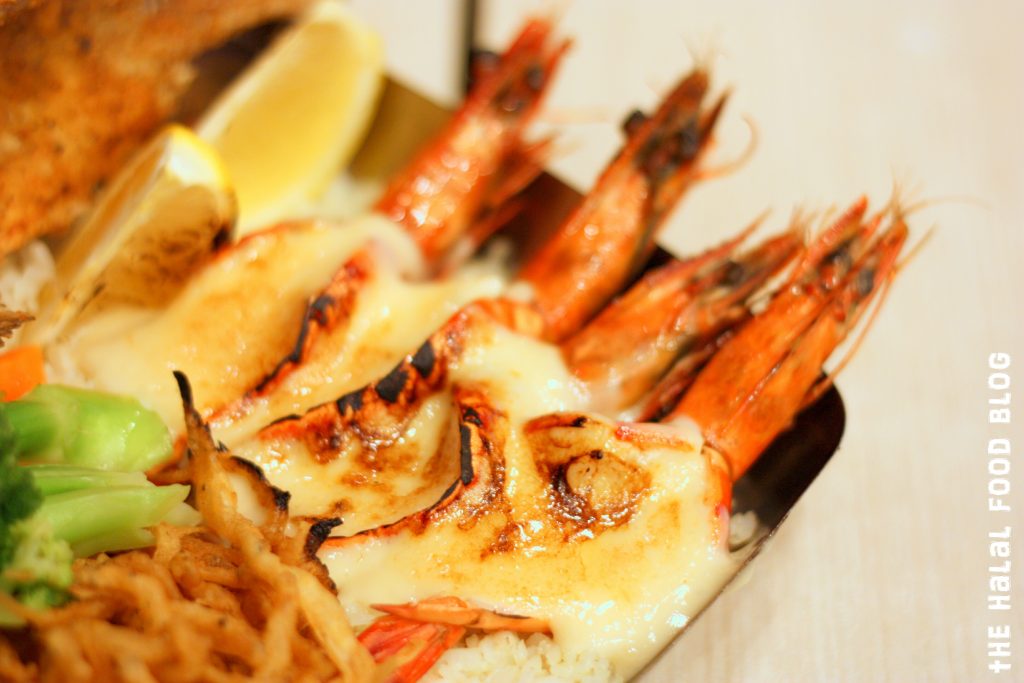 When you see the staff walking over carrying a platter in one hand an a torch in the other, you know that awesome-ness is on its way because the end result is some delicious prawns and people with smiles on their faces, licking their fingers. Confirmed plus chop plus guarantee.
The Manhattan Flaming Prawns are sedap gila especially with that creamy flaming sauce they smother all over before setting the torch on them.
RESISTANCE IS FUTILE!!!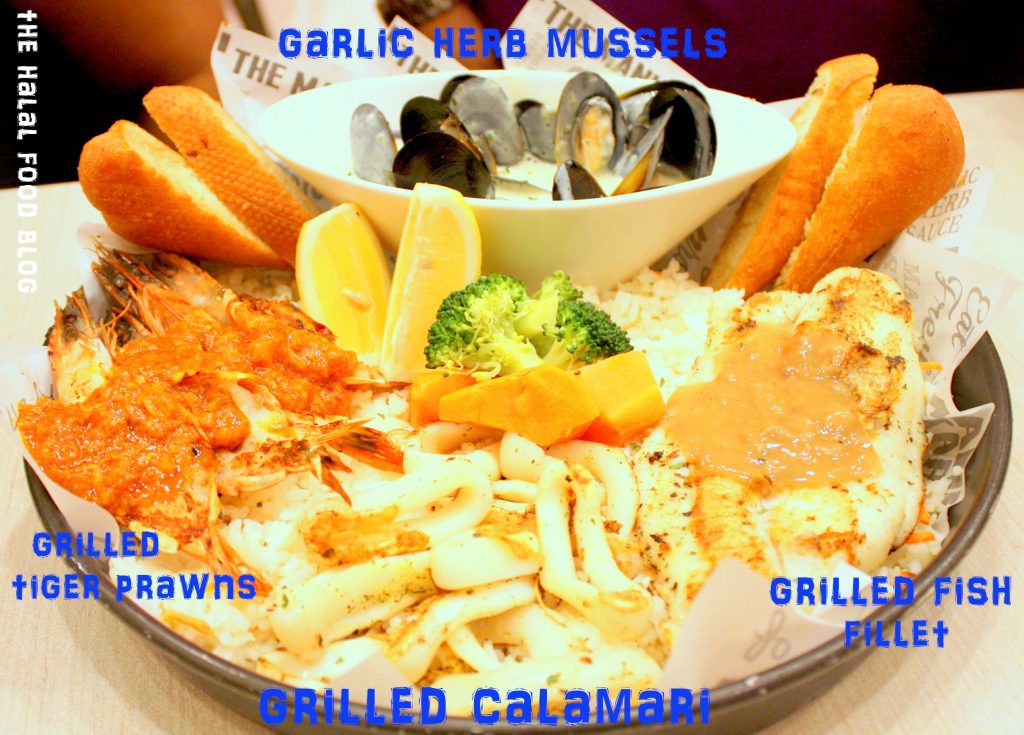 The other platter in 'THE UNBEATABLES' is the Grilled Gala!
A nice serving of rice comes with fish fillets, calamari and tiger prawns – all grilled to perfection!
You've also got a nice big hearty bowl of their signature Garlic Herb Mussels plus some bread to soak up the tasty sauce too!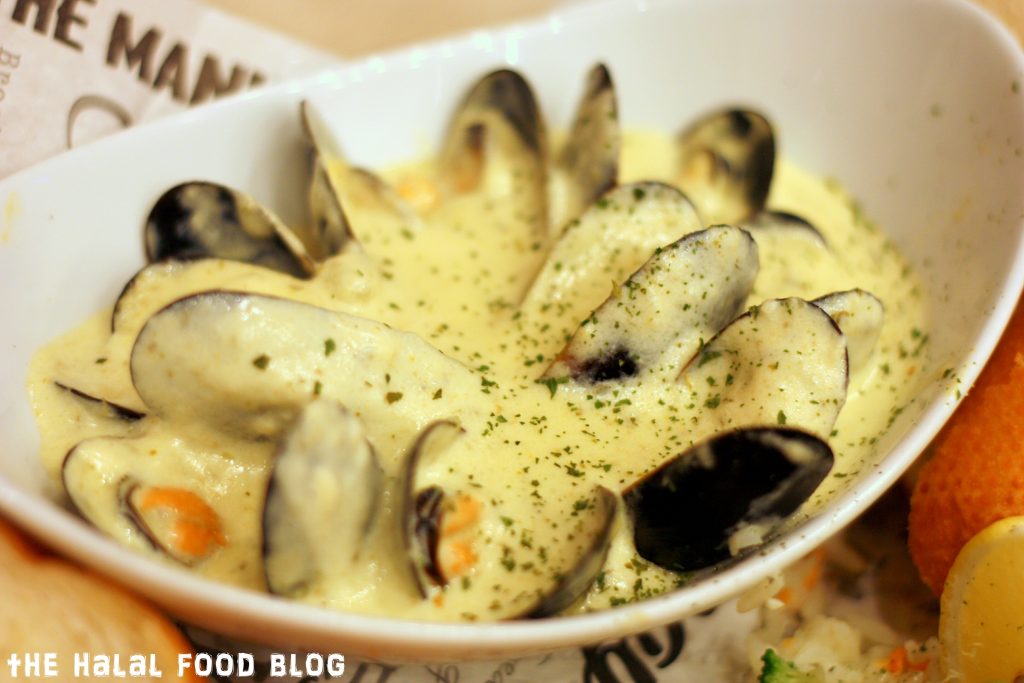 No Flaming Prawns here but something that quite a number of people will still like we reckon!
The Tiger Prawns are grilled and then topped off with a spicy sambal which has hints of curry in there too!
So there you have it! 2 spectacular sets which comes with some of the best sharing platters on the menu at The Manhattan FISH MARKET!
Oh wait – we almost forgot dessert!! LOL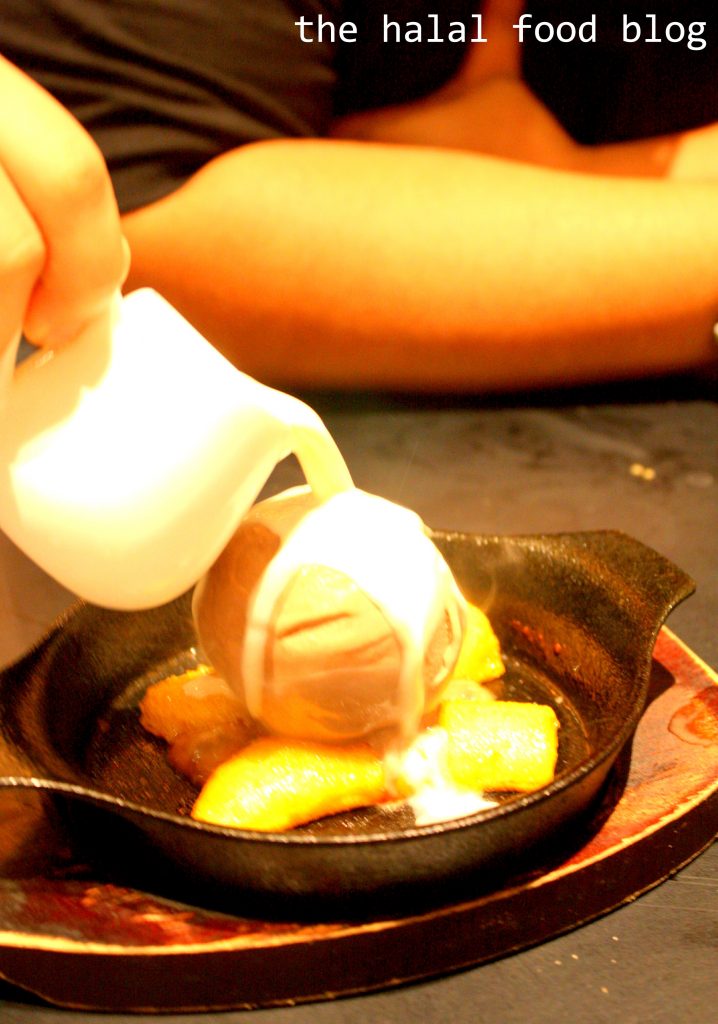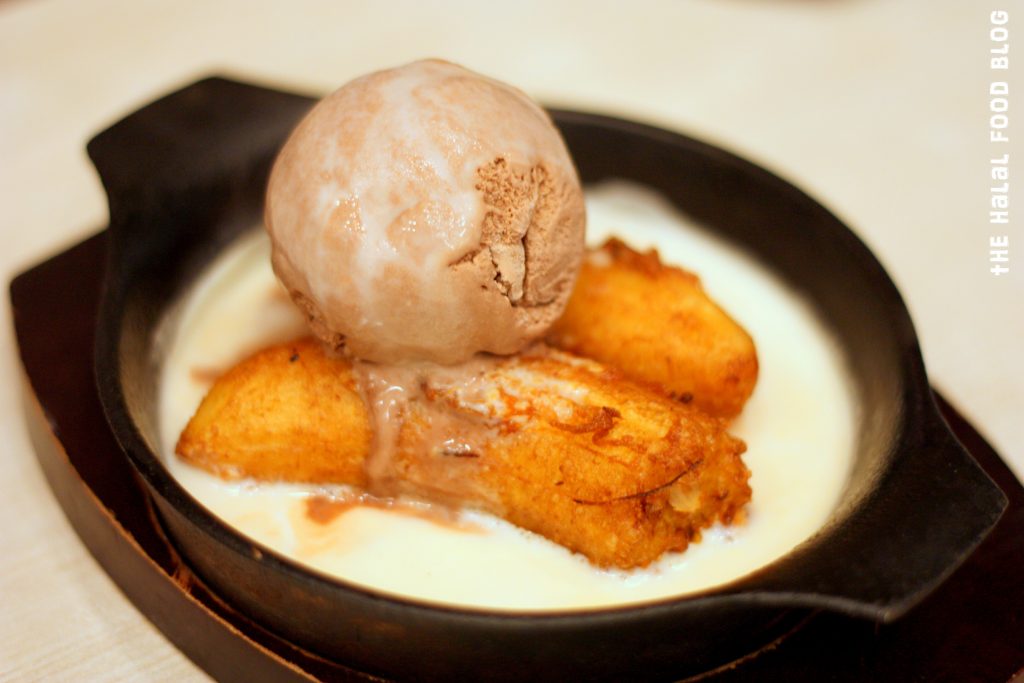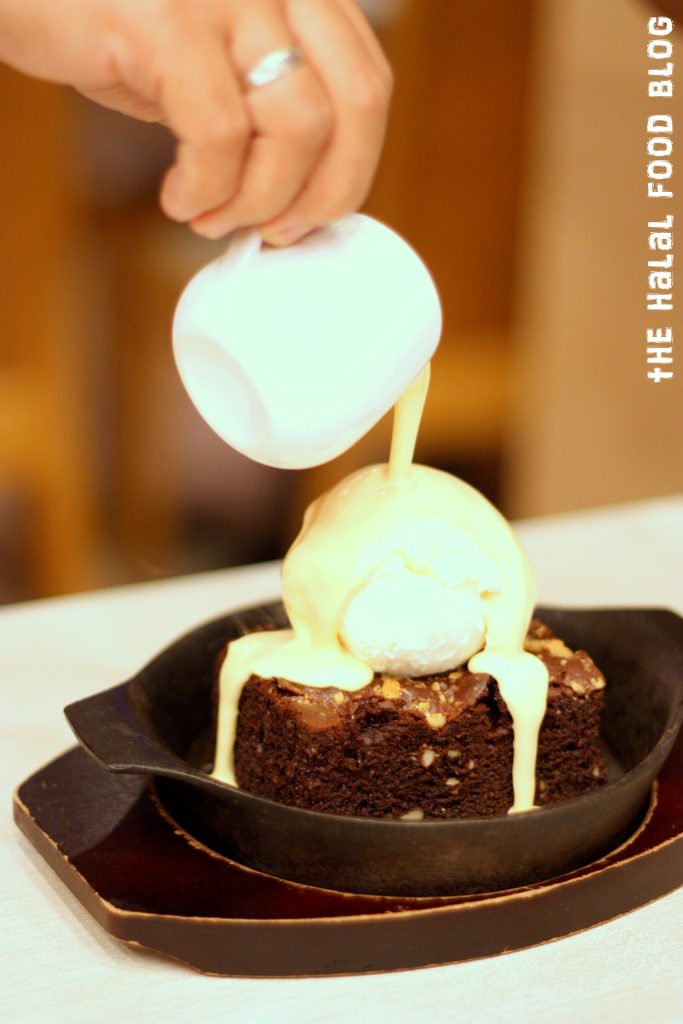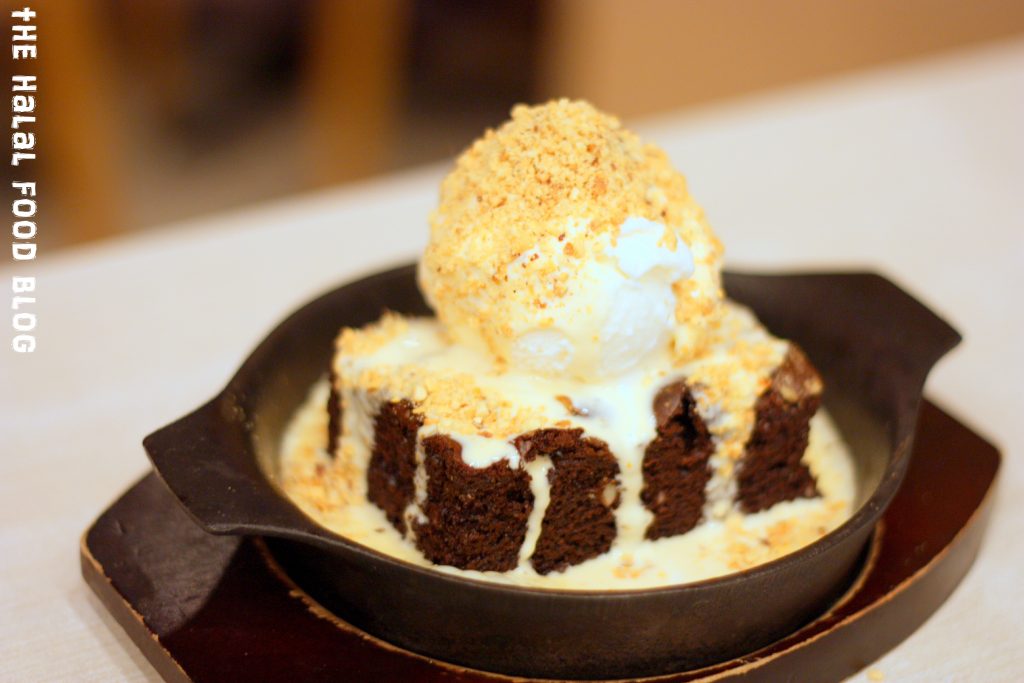 So we have 2 SIZZLING desserts here which make-up the perfect ending to your feast!
You've got these sweet banana fritters (macam goreng pisang like that) and it's got ice-cream plus coconut cream!
Rich and tasty!
The other is a chocolate brownie with Vanilla ice-cream and they drizzle caramel sauce all over.
Since both these desserts are served in a sizzling hotplate, the effect is spectacular and super sedap! Plus, you've got both the hot and cold sensations thanks to the hotplate vs the ice-cream which is a very weird but nice experience!
And *ahem ahem* don't forget to share eh.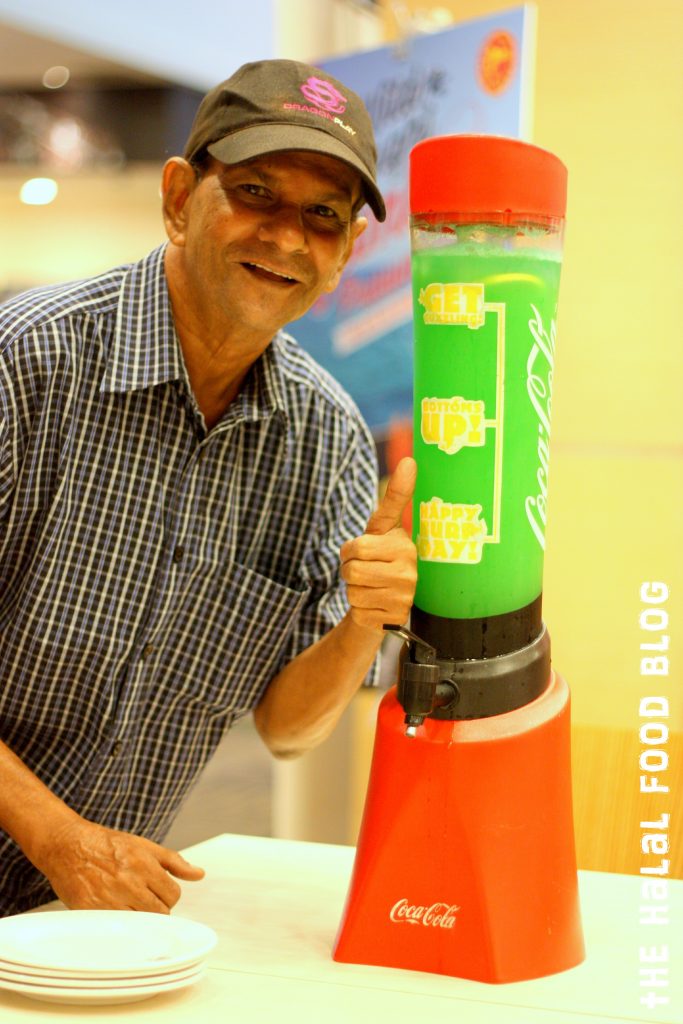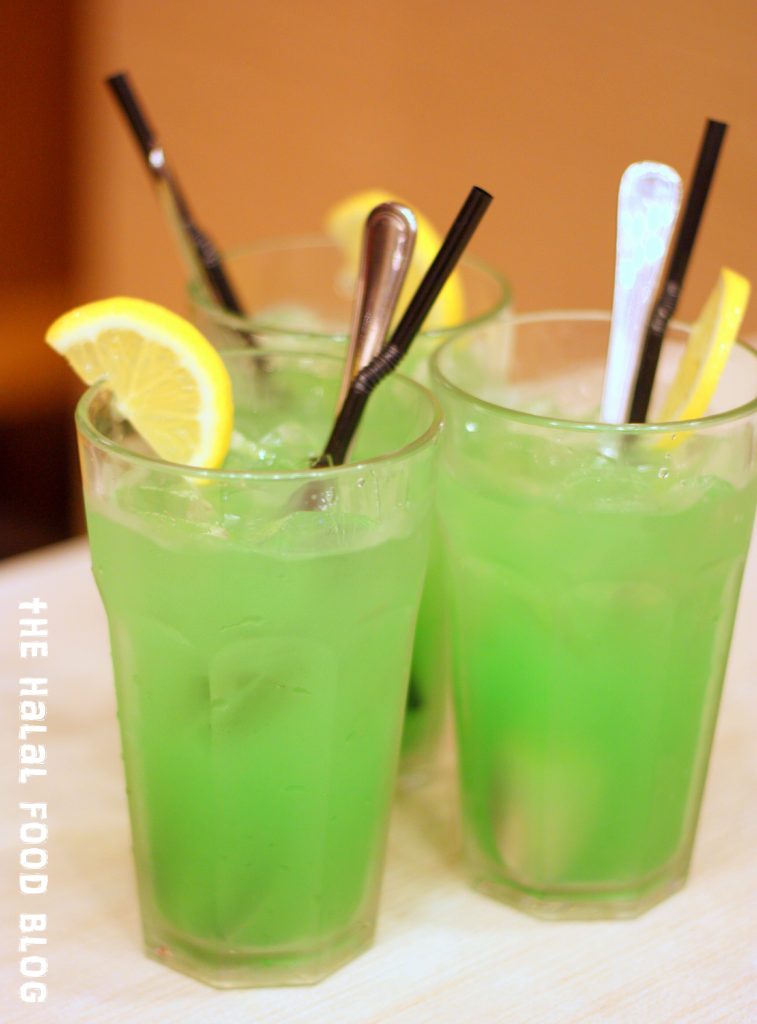 Great news for all you people (like me) who always drink a lot of beverages when eating. Every time makan outside confirmed gotta order 2-3 drinks because 1 is never enough… Well, The Manhattan FISH MARKET now has CELEBRATION TOWER drinks available!
That's right! You can order a whole tower of drink (which our dear Daddy-O is giving the thumbs-up for) which can be shared with the whole family and gang at the table! Or if you're like me, then just order one and keep it all to yourself!! LOL Just kidding (or am I?) *poker face*
The CELEBRATION TOWER is definitely a win! 1 included when you order 'THE UNBEATABLES' or 'OCEAN PARTY' okay!!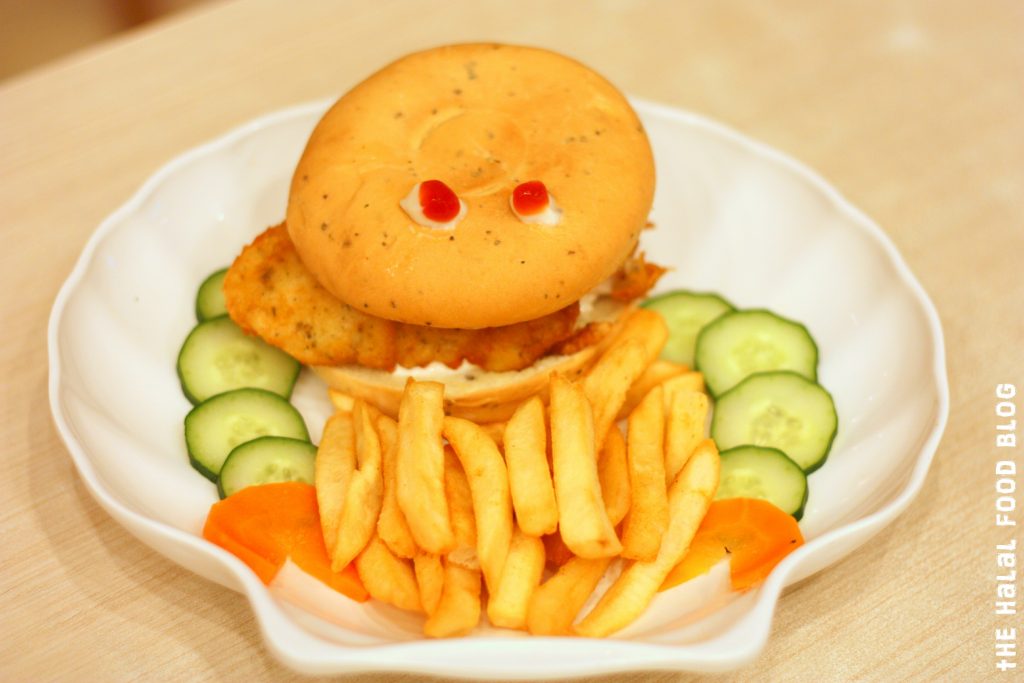 And something for the kids too? Definitely!
They've got a great selection for the kiddies at The Manhattan FISH MARKET including Pirates Surf 'n Turf (chicken nuggets and dory fillets), Chicky Mac and Cheese and Octo-ghetti Attack among others.
Our Little Princess enjoyed her meal of Crabby Fish Burger.
No no it's a fish burger not a crab burger but check out how they designed it to look like a crab! Complete with claws too! The kids will surely enjoy!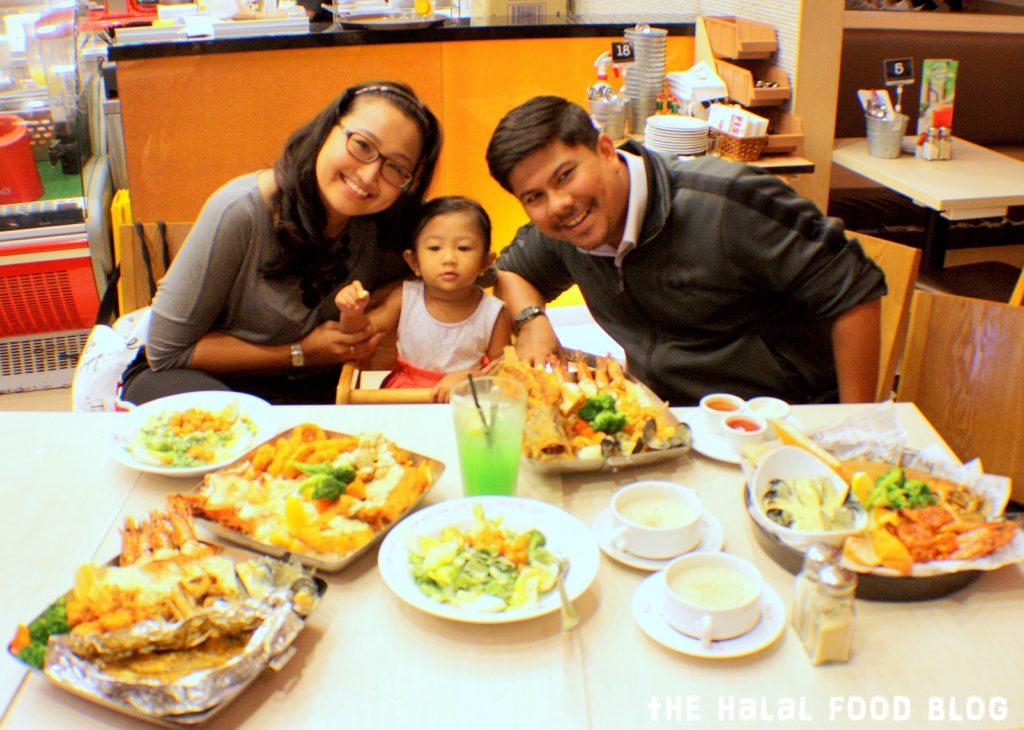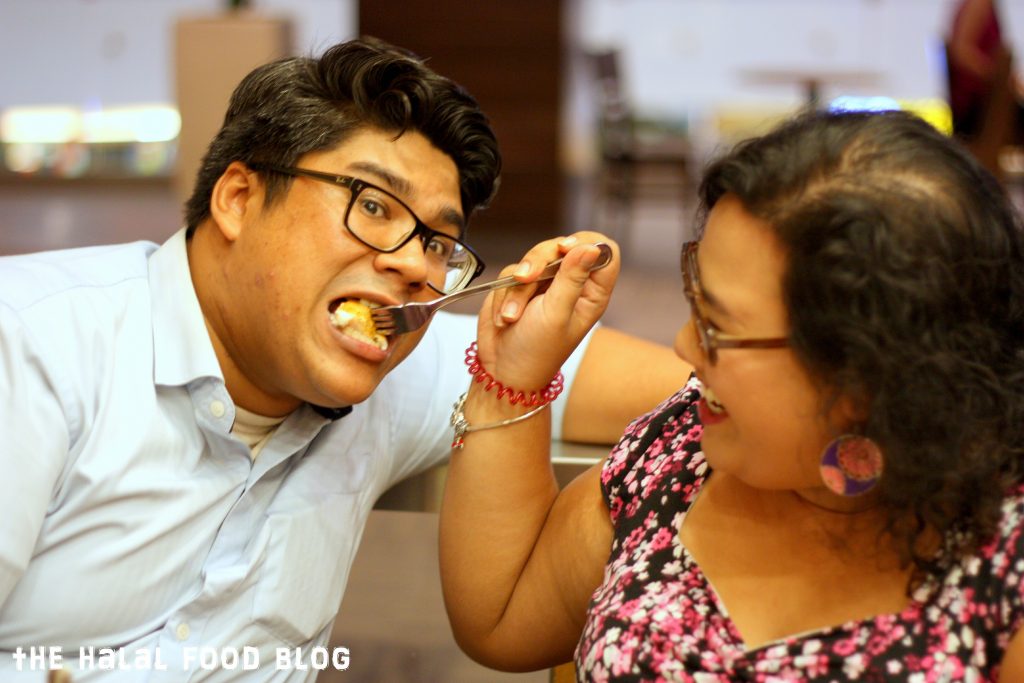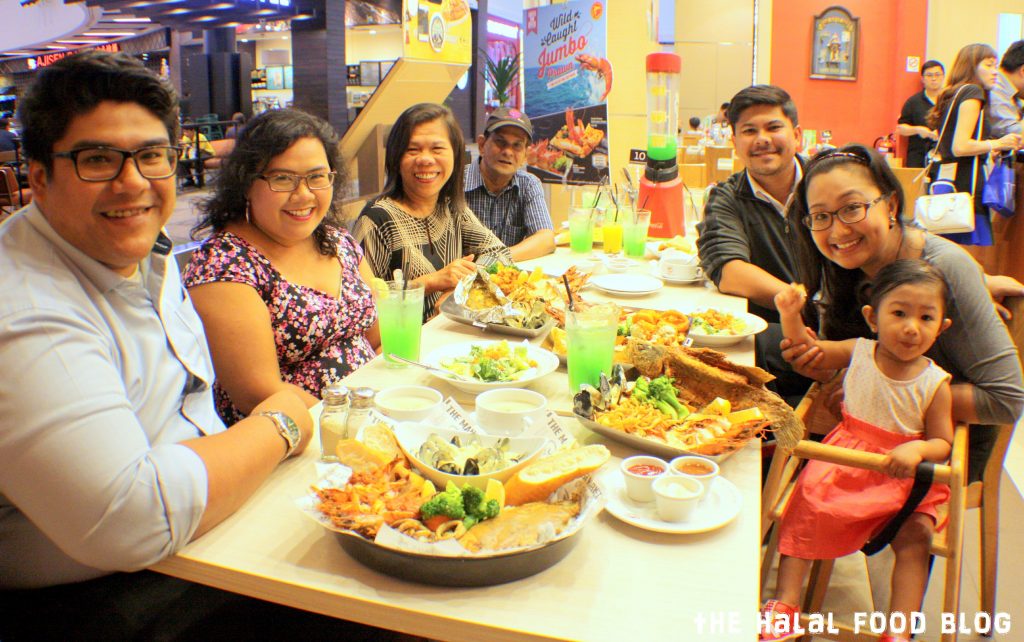 That's right. Like we said – The Manhattan FISH MARKET is definitely a great idea if you're looking for a place to Iftar with family and/or friends. It's got great food, great ambiance and an all-round enjoyable dining experience.
The dishes, especially the platters, are great for sharing and it's always a nice feeling when everyone is eating together and sharing their food right? Brings a nice and warm feeling 🙂
During Ramadhan, MFM will have complimentary Kurma (dates)! Plus enjoy complimentary kueh when you Iftar at their Bedok Point, Causeway Point, Century Square and Junction 8 restaurants!
Really thoughtful of them right!
And look out for MFM staff you might see passing out special coupons which allow you to enjoy all the special sets are special prices! Not only good food but good prices too! If we hear any news about where they are handing out coupons, confirm we will let you all know okay!
Anyways, it doesn't end here… The Halal Food Blog has something exciting coming up soon which includes all of the delicious dishes you've read about here! Look out for details on our Instagram and Facebook okay… 🙂
In the meantime, faster make plans with your family and makan kakis! Iftar at MFM jom!
Special thanks to The Manhattan FISH MARKET team for having us!
15 outlets islandwide
www.manhattanfishmarket.com
Facebook: www.facebook.com/MFMSingapore?fref=ts
Instagram: @mfmsingapore
Operating Hours:
Varies depending on store
All information (including prices, availability of item on menu and Halal status of establishment) are accurate at the time of posting. All photos used in this site are property of The Halal Food Blog unless stated otherwise.