This is it! The 10th and final listing for  The Halal Food Blog's #RamadanHop series! Have you been participating in the contests on our Facebook and Instagram accounts? Throughout the month, we will be featuring a total of 10 different eateries, each with their own FEATURED DISH!
What's the prize for the contest? You stand a chance to win a 3D2N trip for 2 to Bangkok!! So keep updated and look out for the information at the end of the post and be sure to take part to stand a chance to win!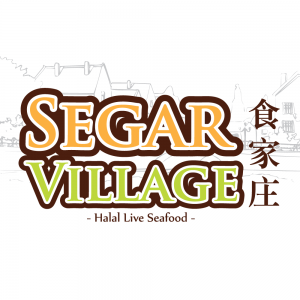 Segar Village is the last entry in our list of eateries for our #RamadanHop series but by no means is it the least. In fact, some might even say that we were saving the best for the last in some ways? LOL
You may be familiar with the brand because they've been featured quite a few times as a great place for #FriendsWithHalalFoodHunt Rewards Card holder to enjoy great seafood and tzi char favourites.We finally got a firsthand experience why Segar Village has been receiving such rave reviews!
They've even come up with not just 1 but TWO special dishes for Ramadhan 😀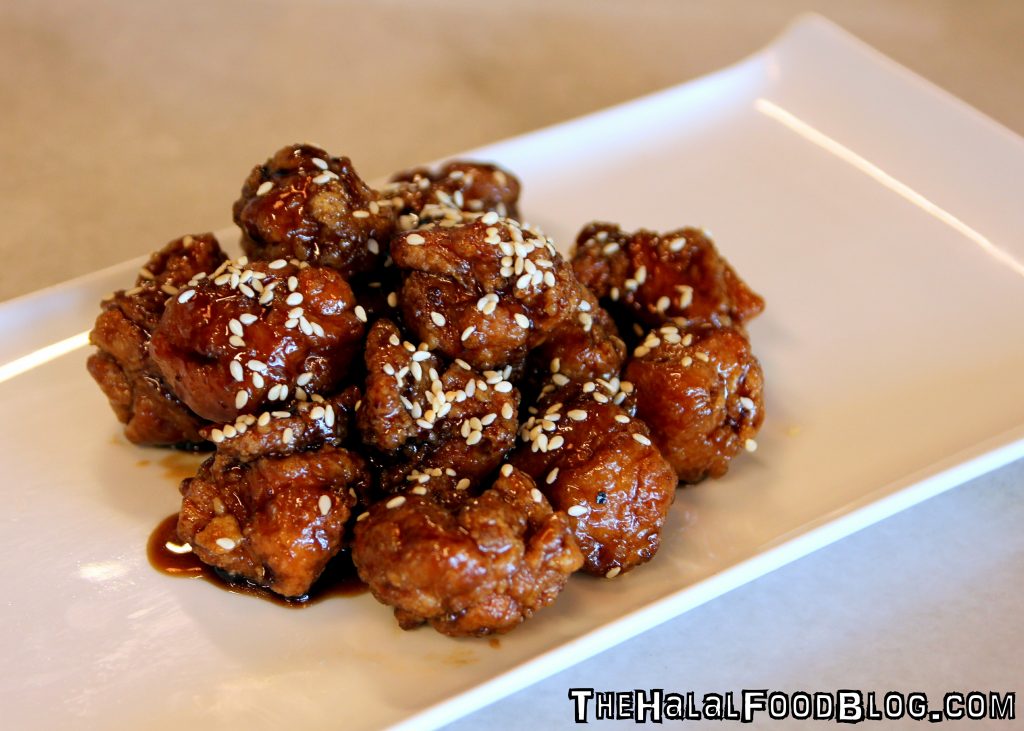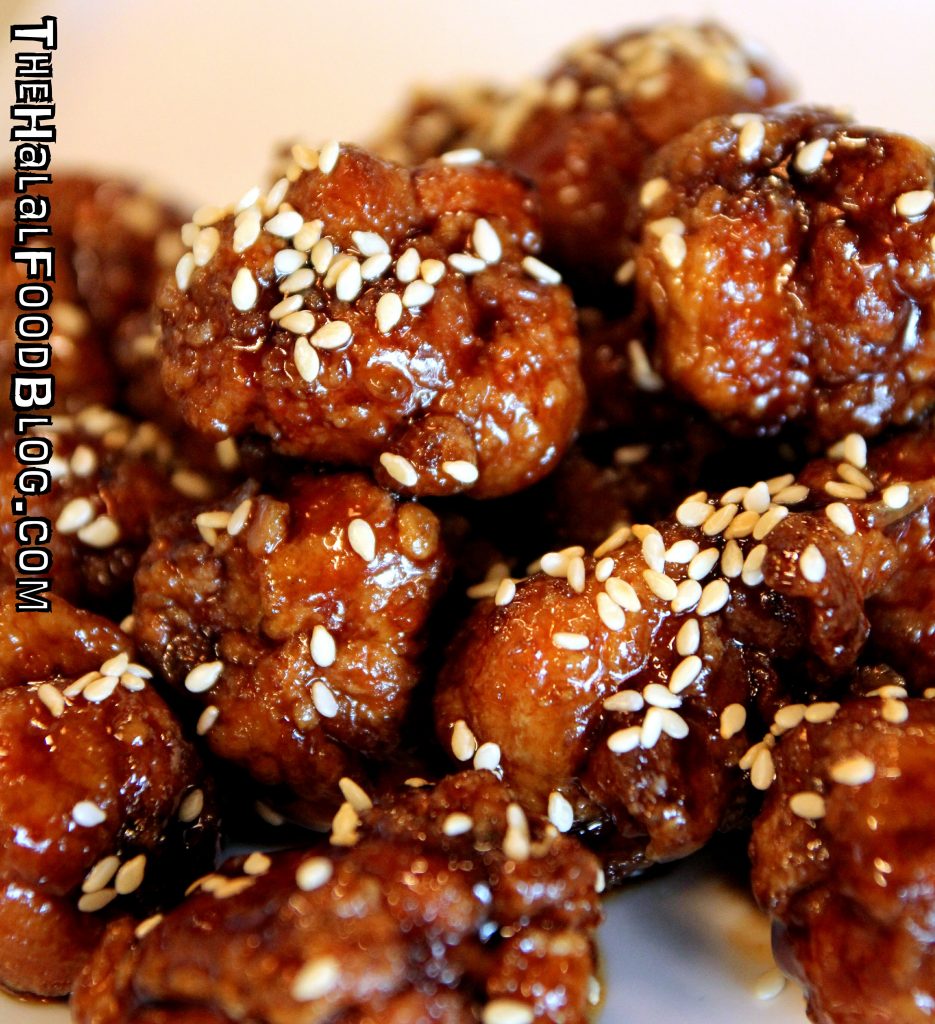 WAH! I remember when we first tried a dish called "Coffee Chicken" a few years ago. It was delicious but that restaurant has since closed down and we'd never found a replacement until now! Some of you may be thinking that the combination of coffee and chicken doesn't really seem like a good match… but it is!!
The coffee flavour is strong and so sedap! It's also got a bit of sweetness so the contrast of flavours is also a big reason why this dish is so unique and delicious. You'll probably be surprised at the first bite but will soon find yourselves reaching in for more and more of this sticky, sweet and sedap chicken!
And in case you're not a coffee lover and worried you probably won't like it, guess what – I'm not really a coffee lover too but I really love this dish. Because although the coffee is the dominant flavour, it's the complexity of the whole dish that gives it the edge.
I guess you'll have to try it for yourselves to see what I mean! 😛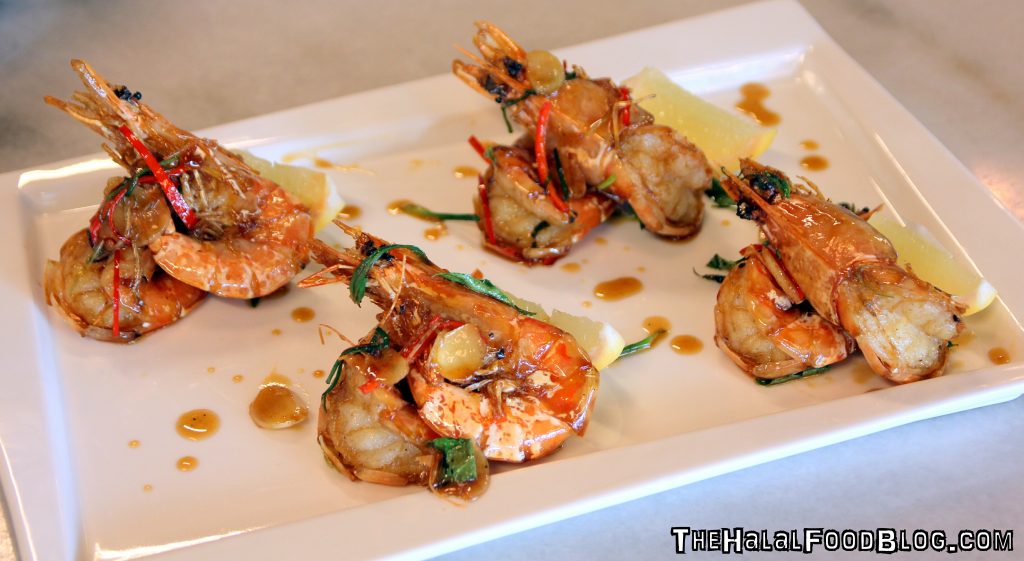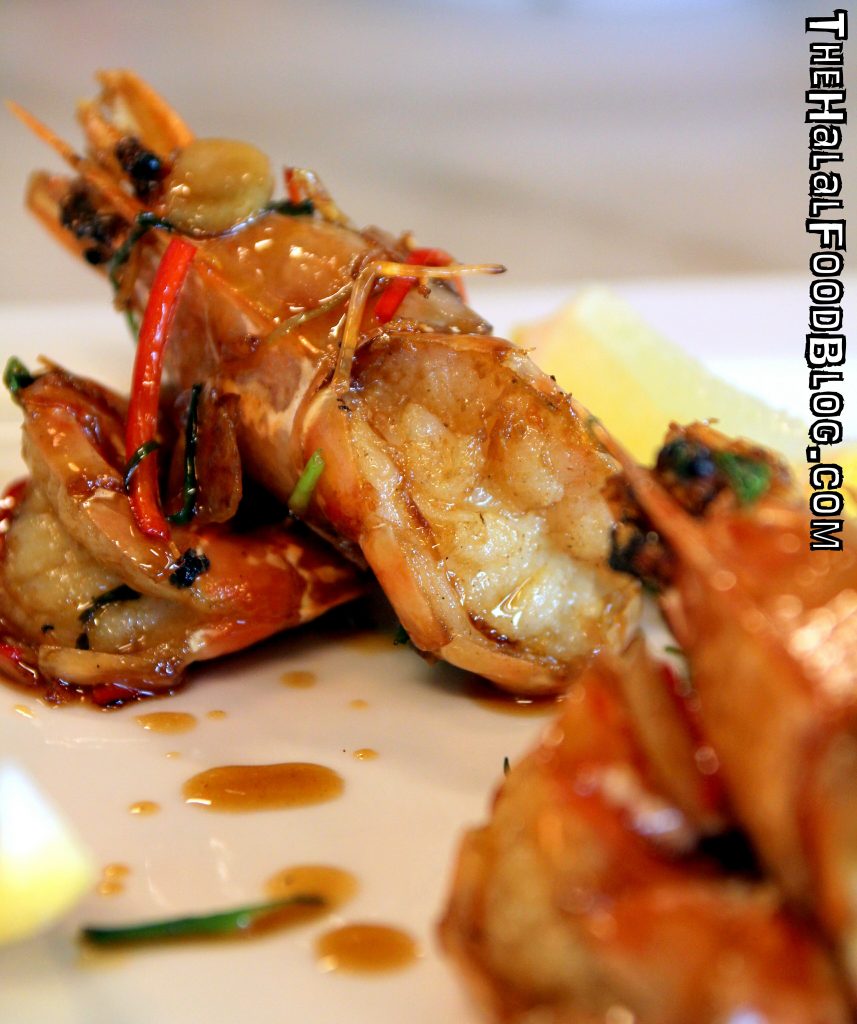 The 2nd FEATURED DISH is the Udang Bermadu Lemon which is literally translated as Honey Lemon Prawns.
You get 6 prawns (not 8 like the photo eh btw LOL) that have been split and stir-fried with a delicious sauce made up of sweet honey and some lemon juice for that extra tang. A natural flavour pairing that's a big hit with a lot of people. Combine that with some super fresh prawns and you have a winner!
As you all probably know by now after reading our blog all these years, I'm not quite the prawn guy but if I recommend it means it must be pretty good lah right LOL
Well, the FEATURED DISHES are super sedap but I'm guess you're probably going to want to enjoy them with more delicious offerings from Segar Village right? They have a pretty extensive menu so what can you choose?? Don't worry, we tried some extra dishes to help narrow down your selection process 😛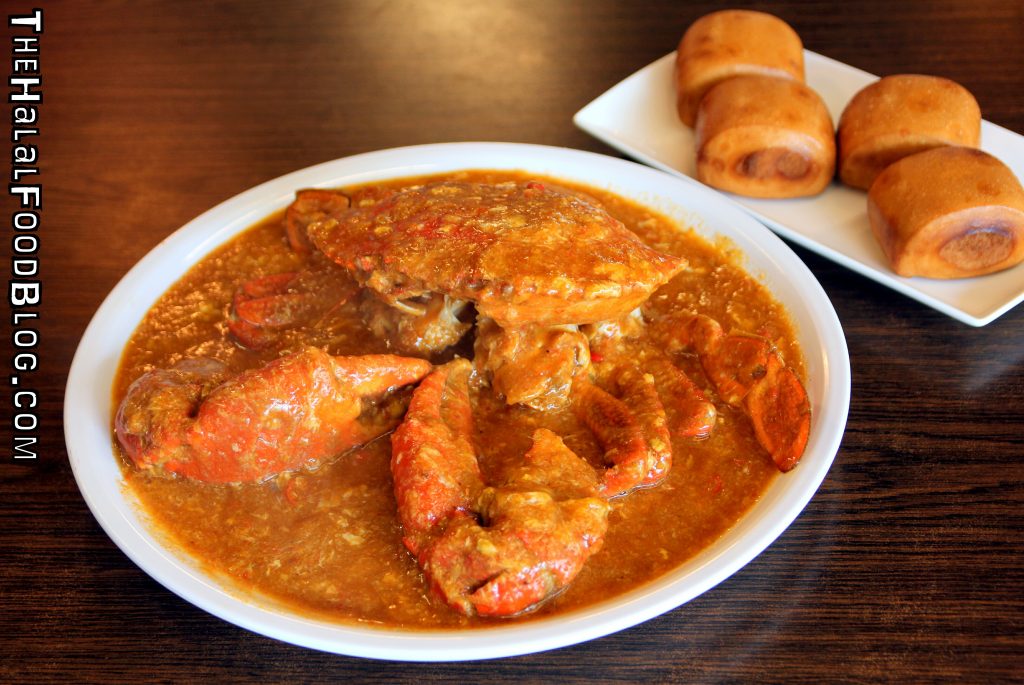 There's no way you can have a big seafood feast at Segar Village without indulging in some crabs! They've got a few variations on the menu to suit all tastes but one of the classics has to be the Chili Crab.
I think despite Chili Crab being one of the most popular choices when it comes to seafood/crab dishes, there have been quite a few cases where the end result may have been a bit disappointing. The great news is that this version at Segar Village more than exceeds expectations!
The Chili Crab gravy is super sedap and reminds us a lot of the Chili Crab our Dad used to cook at home (which is the absolute power one) and the crabs are as fresh as you can get of course.
And don't forget the Fried Mantou buns to help mop up all that delicious gravy!
I think a big factor of why the seafood at Segar Village is so delicious is because it's super fresh. In fact, it's not just fresh, it's LIVE! But more on that later okay!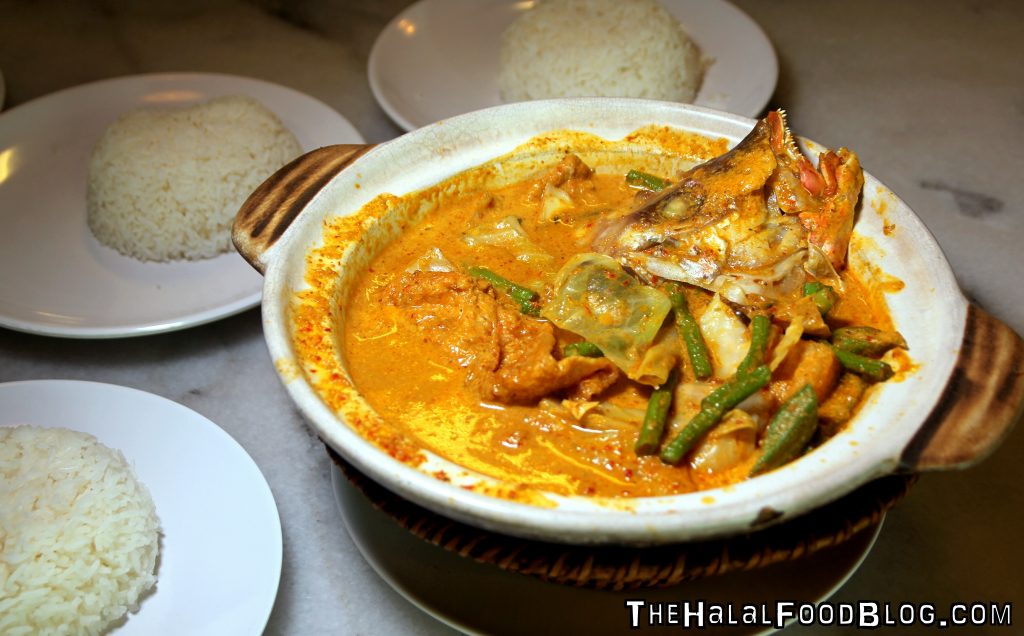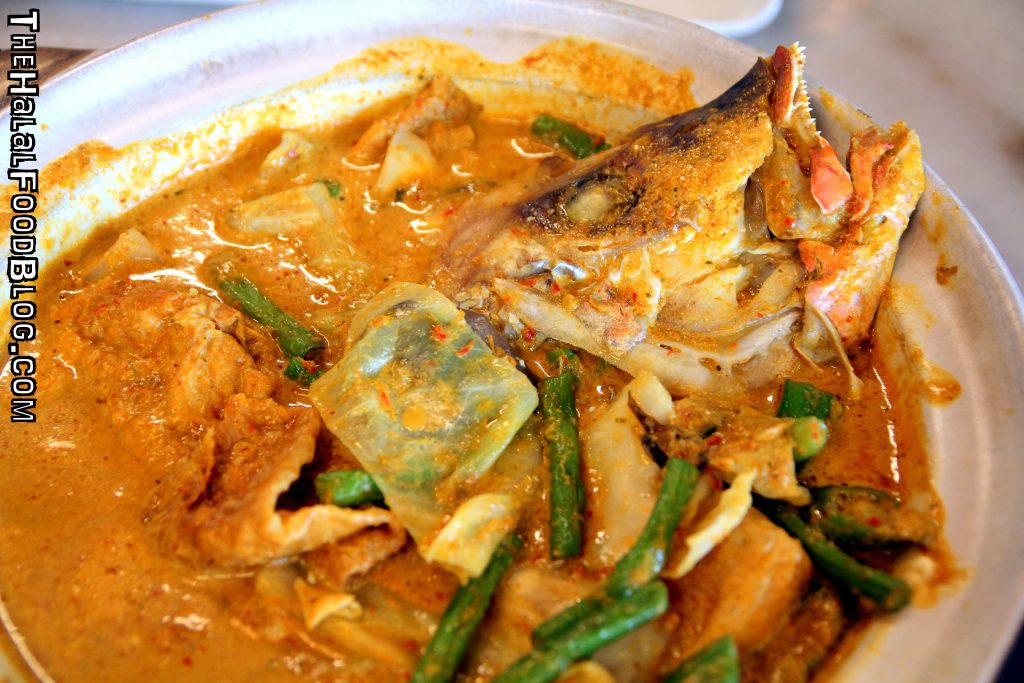 FUYOH!! All you lovers of Fish Head can rejoice!! Here is some of the best Fish Head you're gonna find! Super fresh and super sedap! We're talking about the Assam Curry Fish Head at Segar Village!
They've got Curry Fish Head on the menu too but the Assam Curry Fish Head gives you a bit of a different edge courtesy of the tanginess thanks to the Assam. But the star is surely the Fish Head which is super fresh so you enjoy the natural sweetness of the firm fish flesh along with the delicious gravy. Best enjoyed with hot white rice!!
Fish Head is such a delicacy and a big favourite with a lot of people we know. They whack EVERYTHING from the flesh and even the eyeball! But this is of course only possible if you have a fish that's super fresh and at Segar Village, they have some of the freshest seafood. How do they achieve this level of freshness?
Well, the reason it's so fresh is because their seafood is LIVE!!!
Yes, it's true. You see LIVE seafood all the time but how many times have you seen it at a Halal makan place? Well, Segar Village has tanks of LIVE seafood including crabs, prawns and various fish all ready to be selected upon placing your order so you get literally the freshest seafood possible!
I mean, your food was still swimming around 5 minutes before it arrived at your table… any fresher and you'll have to eat it while it's alive! LOL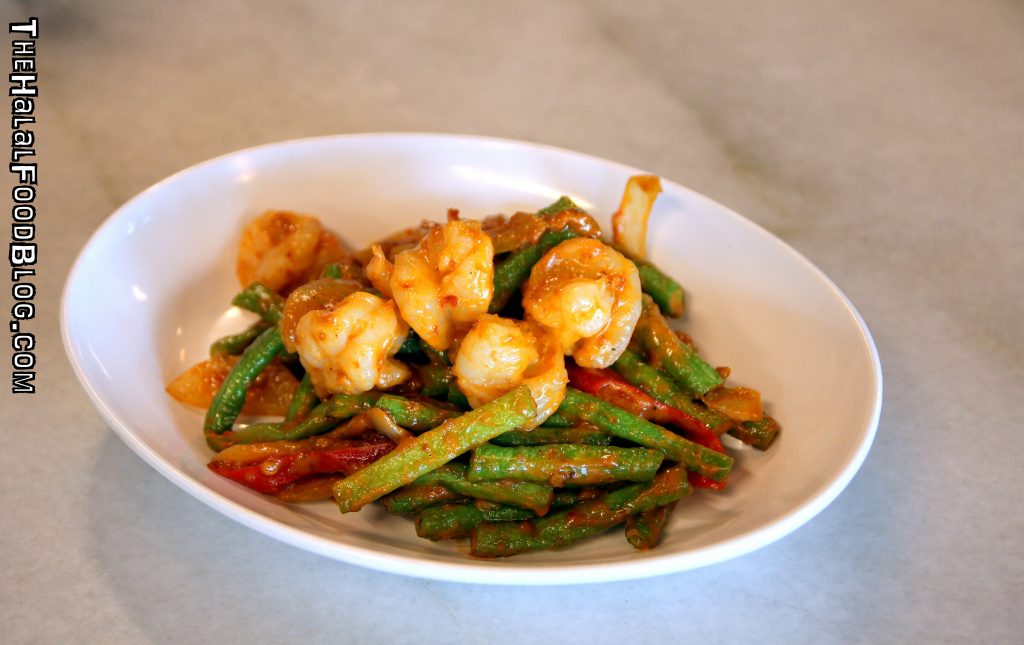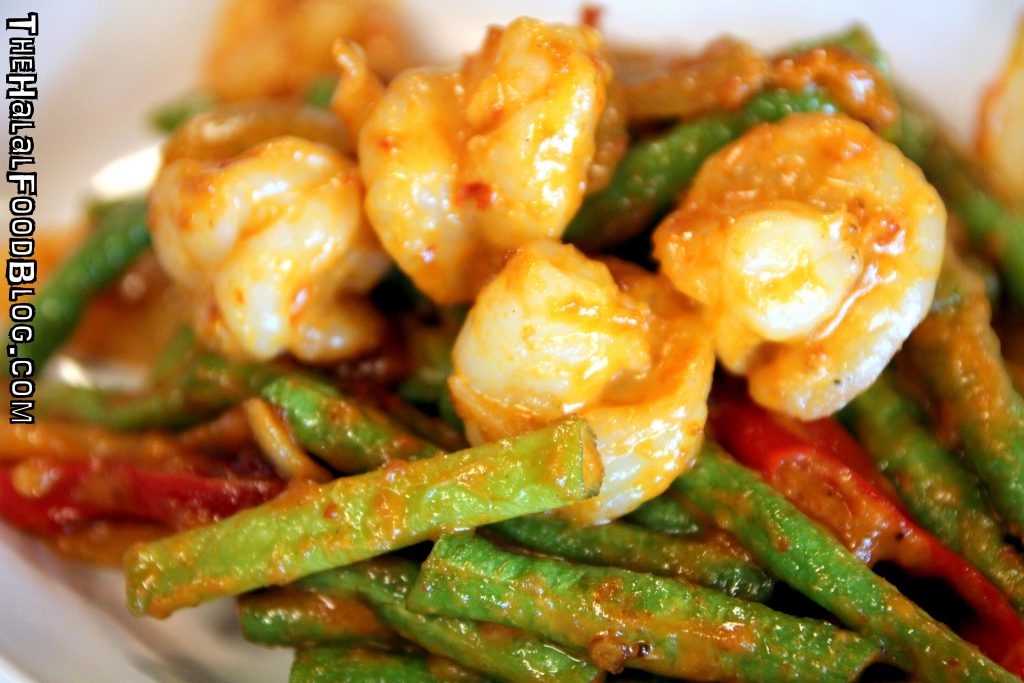 But seafood is not the only stars on the menu okay. They've got plenty of side dishes for you to choose from to enjoy as part of your big feast!
The Nonya Long Beans is a good choice. Not only do you get to enjoy some vegetables but also some more of that great fresh seafood that Segar Village is famous for.
The Kopi-O Chicken ($10.00) and Udang Bermadu Lemon ($15.00) are the 2 FEATURED DISHES from Segar Village this Ramadhan. Enjoy these and many more delicious dishes from their extensive menu that include some of the best seafood around.
They do have special promos (like the one now for Chili/Black Pepper Crabs) and also several set meal packages to choose from so whether you're headed for a quite meal with some friends or going all-out for that big family feast, Segar Village is a great place to consider. They also deliver by the way!! 😀
Their special Ramadhan dishes are available from now til 27th May 2017. You can check out full details and keep updated on promos and special dishes at their Facebook page. You can also view their full menus at their website.

Here is your chance to win a 3D2N TRIP FOR 2 TO BANGKOK!!
We have contests running on both our Facebook and Instagram pages after you enjoy the Kopi-O Chicken and the Udang Bermadu Lemon at Segar Village, be sure to take part in the contest!
HOW TO WIN ON INSTAGRAM
Visit the featured restaurant during the specific promotion period
Snap a photo of the FEATURED DISH and post it on your Instagram account, tag 5 of your friends and include the caption "Like my post and help me win #RamadanHop <tag 5 friends>! Thank you @thehalalfoodblog, #SendMeToBangkok"
Be sure to tag @thehalalfoodblog and the participating eatery in the post
Leave a comment on The Halal Food Blog's original post to let us know you've done the step
Be sure to set your Instagram profile to 'PUBLIC' so that your entry can be viewed (Private profiles will not be eligible)
At the end of the contest period, The Halal Food Blog will choose the most creative entry as the winner of the 3D2N trip for 2 to Bangkok!
HOW TO WIN ON FACEBOOK
'LIKE' this post on Facebook
'LIKE' the participating restaurant's Facebook page (they are tagged in each post!)
SHARE the article on your own Facebook page with the caption –
"Check out these #RamadanHop deals from The Halal Food Blog. Like this post #SendMeToBangkok guys, <tag 5 friends>!"
Be sure to set the Shared post to 'PUBLIC' so that your entry can be viewed (Posts not set to Public will not be eligible)
Leave a comment on The Halal Food Blog's original post to let us know you've done the step
At the end of the contest period, The Halal Food Blog will choose the most creative entry as the winner of the 3D2N trip for 2 to Bangkok!
So what you need to do now is head to our Facebook page and Instagram accounts, look for the relevant post and follow the instructions! Just a few simple steps and you could be a winner!! Take part in both the Facebook and Instagram contests to increase your chances of winning! Get all your friends to participate too! (And make sure they bring you to Bangkok if they win okay 😛
The prizes will be individual for the Facebook and Instagram contests. This means that there will be TWO WINNERS for this contest! One winner on Facebook and one winner on Instagram! Each winner will be walking (or in this case, flying!) away with a 3D2N trip for 2 to Bangkok! So start prepping yourselves for a super exciting month ahead filled with great food, great prizes and great times ahead! Woot Woot!!
Selamat berpuasa and all the best for the contest!!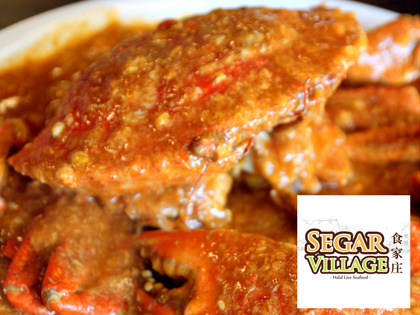 SEGAR VILLAGE

Facebook: www.facebook.com/SegarVillage
Instagram: www.instagram.com/segarvillage
www.p2e.com.sg/segar-village
Segar Village
19 Sims Way S 388831
Tel: (65) 6547 1031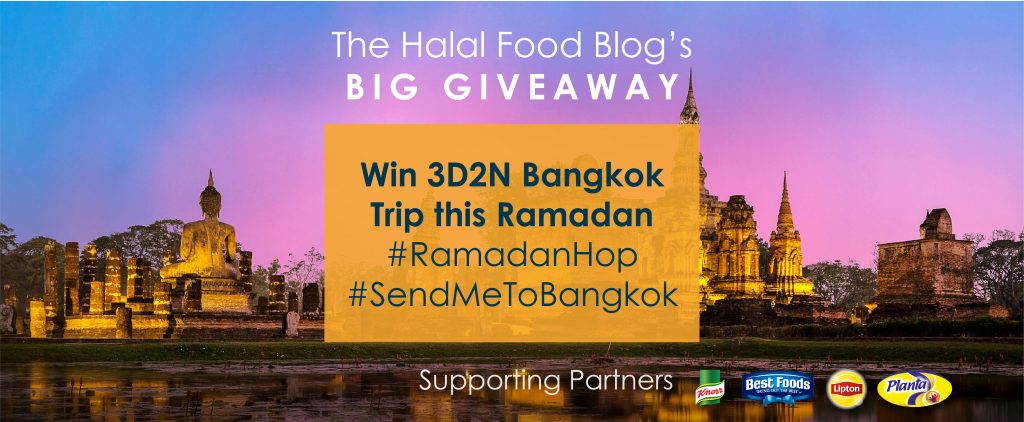 All information (including prices, availability of item on menu and Halal status of establishment) are accurate at the time of posting. All photos used in this site are property of The Halal Food Blog unless stated otherwise.