We welcome Ramadhan with our first installment of The Halal Food Blog's #RamadanHop series! Throughout the month, we will be featuring a total of 10 different eateries, each with their own FEATURED DISH!
Don't forget – you stand a chance to win a 3D2N trip for 2 to Bangkok!! So keep updated and look out for the information at the end of the post!
I remember when we first visited Seasonal Salad Bar awhile back. It was super impressive not only because of the full salad bar (over 90 different selections now!!) but also because the food was actually really good too.
Over the years, Seasonal Salad Bar has grown from strength to strength and they look set to continue delivering their promise of good food while keeping healthy. They call it "hearty and healthy" which really does have a nice ring to it. So don't forget to eat your vegetables okay LOL
Well, more on the salad bar later. For now, we wanna update you on their special Ramadhan offerings!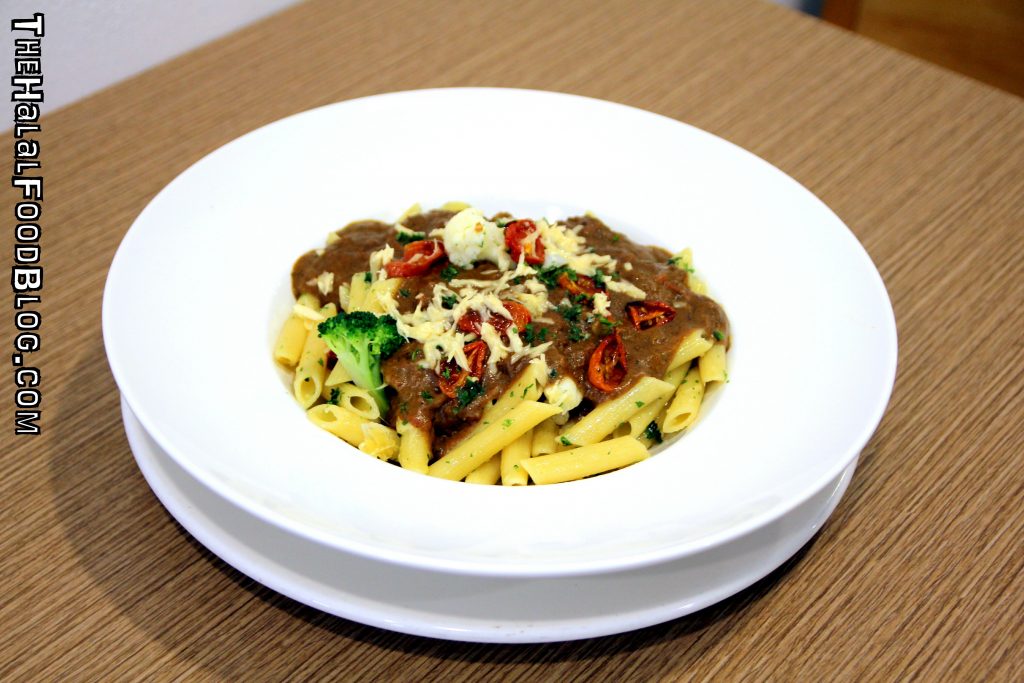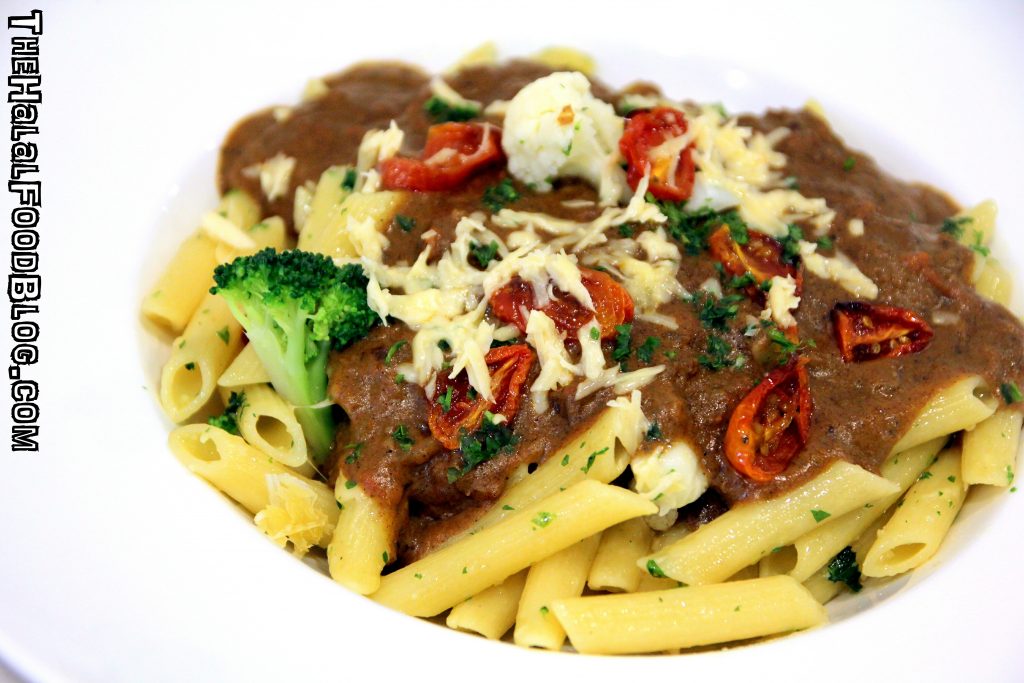 First up is their special Rendang Bolognaise Pasta. It's always interesting when you try to marry tow different cuisines together. In this case, you have a classic Italian staple – pasta – and it's combined with a flavour that is very traditional but not something you'd normally associate with pasta right?
After all, fusion is not an easy thing and it does take a lot of effort to ensure that the 2 go together just perfectly else you risk overdoing it. I thought to myself… "Penne and Rendang? Hmmmm…"
I was very curious to try this dish and guess what – it's actually SEDAP!!
The flavour of the Rendang spices here is very prominent. We're talking about a very bold flavour that many will probably enjoy. As you can see, the gravy coats the pasta nicely so you will definitely get to enjoy with every bite.
With each mouthful, you'll also enjoy little morsels of minced beef that have been braised with the Rendang spices (so you know it's super flavourful!). The addition of some Parmesan cheese and sweet roasted cherry tomatoes help to balance out the bold flavours of the Rendang gravy/ More about those tasty cherry tomatoes later okay!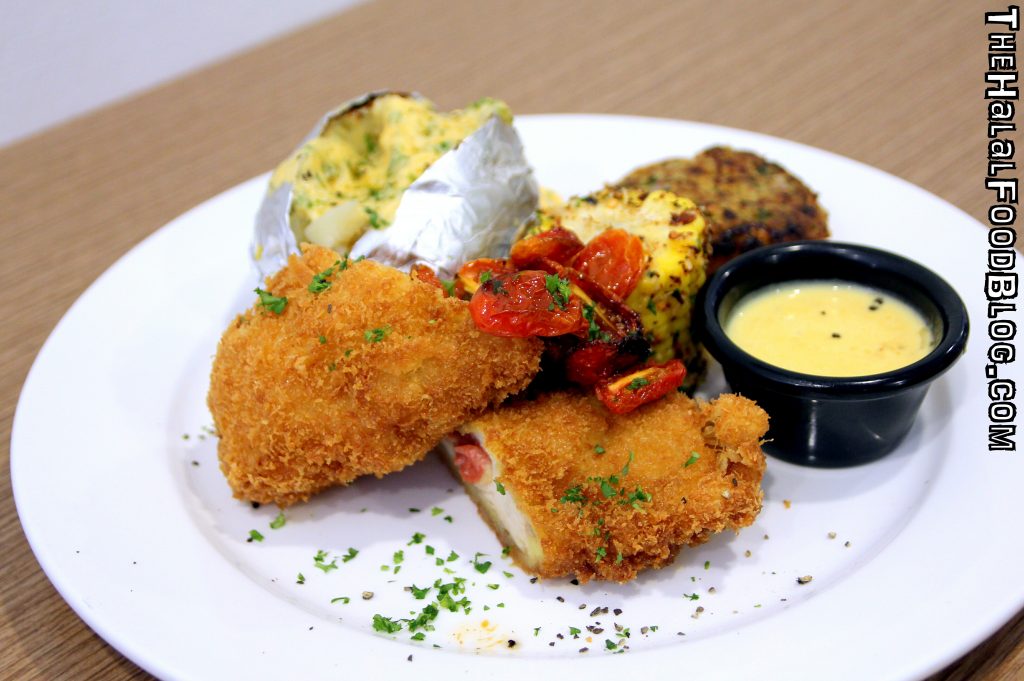 Still on the European influences now but more to the French cuisine now. This time, paired with a local flavour that is not only familiar but also quite a favourite to many I'm sure!!
I believe that many have probably enjoyed some form of Chicken Cordon Bleu before. It's a relatively popular dish and perfect for both adults and kids in my opinion. So a boneless chicken breast is stuffed with some turkey ham plus some cheddar cheese before being breaded and given the deep fried goodness treatment. For good measure, the good folks at Seasonal Salad Bar give it a bit of baking time in the oven as well to ensure an even cook and golden brown perfection.
So in case you haven't figured it out yet… that local flavour I was talking about is..
JENG JENG JENG!! SALTED EGG YOLK!! MY FAVOURITE!!! LOL
But, they've given it a bit of a Seasonal Salad Bar twist by incorporating some pumpkin in there. So you get a little bit of that tasty Salted Egg Yolk flavour but it's not overpowering thanks to the natural sweetness from the pumpkin. Anyways, it's served on the side so put a little or a lot, it's up to you. But if you're not finishing yours, pass to me please 😛
Oh yes, before I forget. Remember those little sweet roasted cherry tomatoes from the Rendang Bolognaise Pasta? They come with the Escalope of Chicken Cordon Bleu too and they're REALLY good! I'll be honest and tell you that I don't like cherry tomatoes (normal ones are okay for me though) for some reason but these were divine. I don't know what they add to it or how they roast it but it's really power.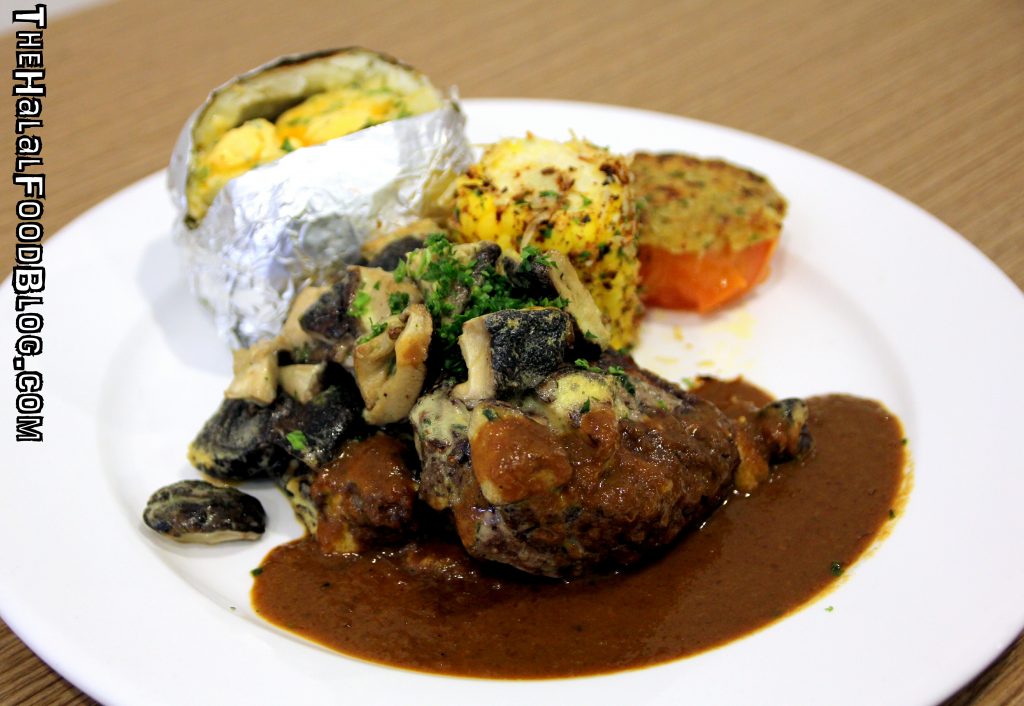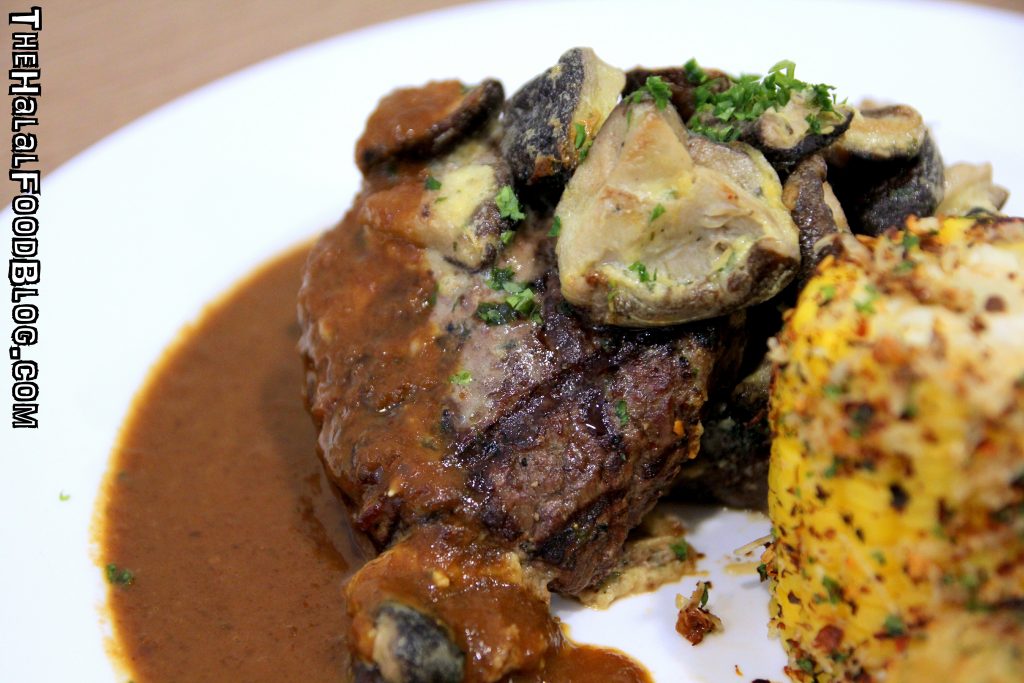 The final of the trio of Featured Dishes at Seasonal Salad Bar is definitely a good choice for all you fellow carnivores out there!
Are you ready to enjoy some New Zealand Angus Tenderloin? Yes, ANGUS TENDERLOIN.
Foooooh the Baked NZ Beef Tenderloin was one excellent cut of beef I tell you. Tenderloin is my preferred cut of beef because it's the most… tender (like duh! LOL It's all in the name lah!). Angus beef (and Tenderloin cuts in general) are priced a little on the higher side but for a good reason – we're taking about the real deal of meats here!
They smother the Angus beef steak with some mushrooms that have been sautéed in a creamy and herb-y white sauce and it's a winner! There are also some veggies and a corn on the cob on the side but I really have to rave a little about the Baked Potato!
Wah it's so sedap I tell you. No it isn't dressed up with all the sour cream and the other trimmings you might expect. Instead, it's got some garlic herb butter and that's all you need! Settle the kettle!
Let's not forget that when you order a main at Seasonal Salad Bar, you gain access to their full salad bar which features about 90 different components. From salads to soups and even some pasta too! A new and very welcome addition is an actual cheese wheel with freshly grated Parmesan cheese! Perfect to add to your salads and pasta too.
They will also be adding some specials to the salad bar just for the Ramadhan period so look out for that when you drop by.
But that's not all! There's a special bonus that's available ONLY at their Toa Payoh and IMM outlets!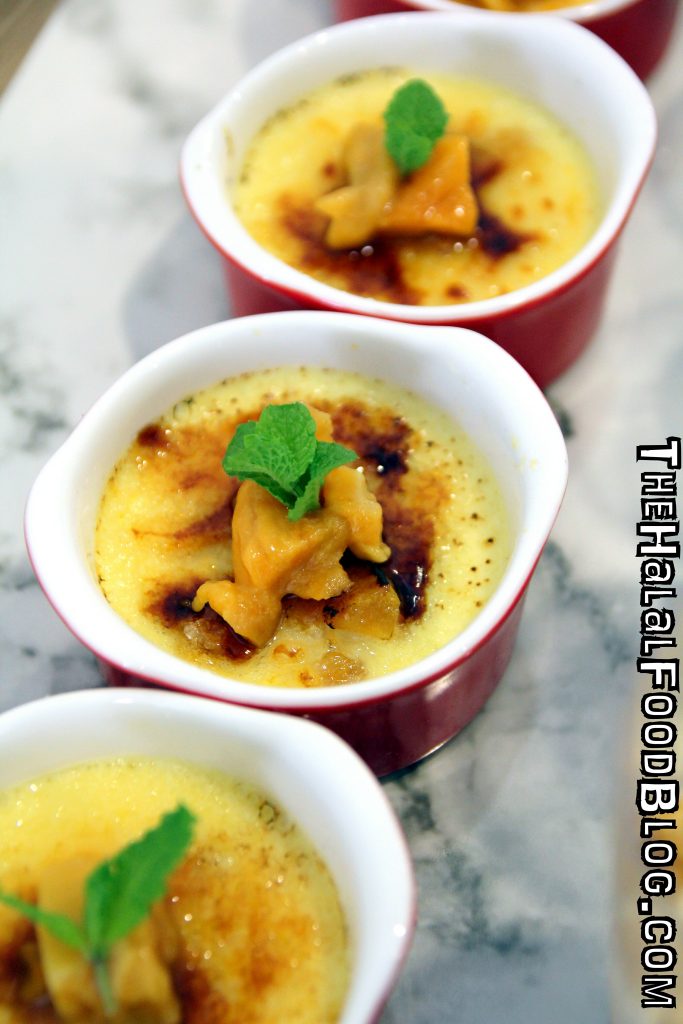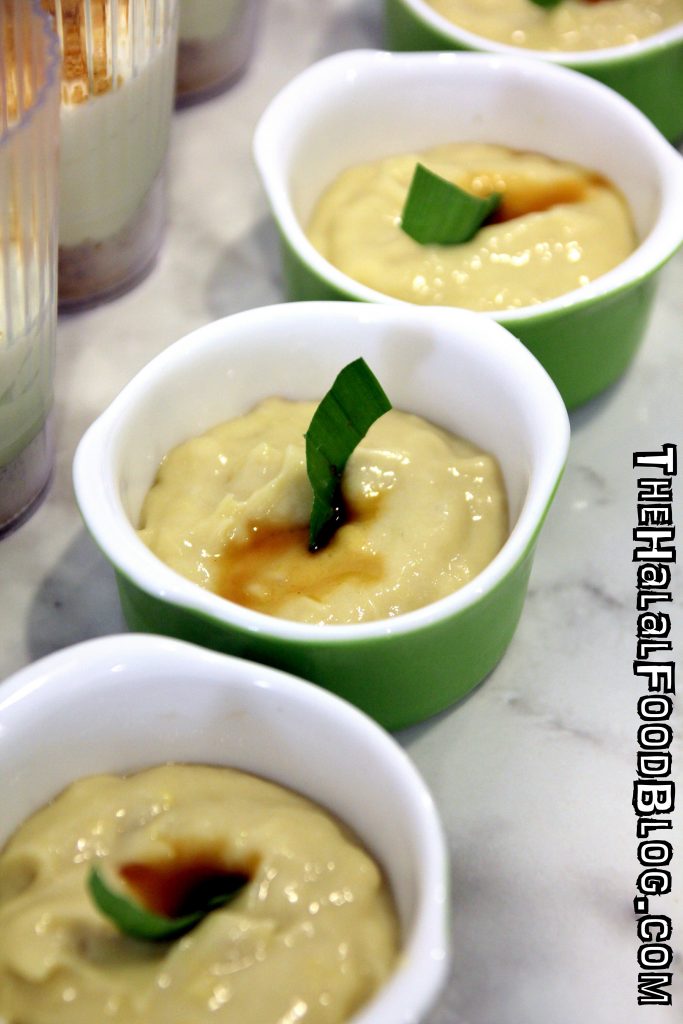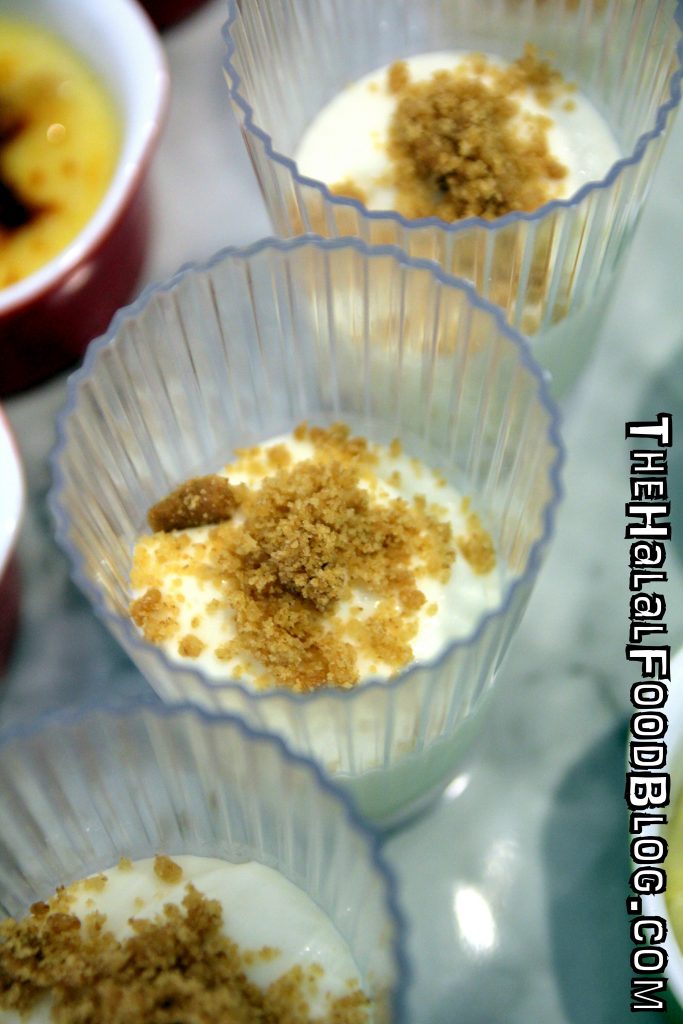 The Toa Payoh outlet of Seasonal Salad Bar will also feature some local desserts which will make the experience of breaking fast there even sweeter!
Yes yes yes yes yes! Enjoy sweet treats like the all-time favourites Durian Pengat and Cempedak Crème Brulee! On top of that, they also have other choices like Lemon Cheesecake, Bandung Pannacotta, Sago Pudding in Gula Melaka and Mango Pudding too!
As you can see, Seasonal Salad Bar has got you covered from start to finish. Definitely one of the top choices for Iftar. Enjoy their Ramadhan Featured Dishes (and salad bar) at their outlets at Toa Payoh, IMM and Chinatown but remember – the special local desserts are at their Toa Payoh and IMM outlets only okay!

Here is your chance to win a 3D2N TRIP FOR 2 TO BANGKOK!!
We have contests running on both our Facebook and Instagram pages after you enjoy the delicious Ramadhan specials at Seasonal Salad Bar, be sure to take part in the contest!
HOW TO WIN ON INSTAGRAM
Visit the featured restaurant during the specific promotion period
Snap a photo of the FEATURED DISH and post it on your Instagram account, tag 5 of your friends and include the caption "Like my post and help me win #RamadanHop <tag 5 friends>! Thank you @thehalalfoodblog, #SendMeToBangkok"
Be sure to tag @thehalalfoodblog and the participating eatery in the post
Leave a comment on The Halal Food Blog's original post to let us know you've done the step
Be sure to set your Instagram profile to 'PUBLIC' so that your entry can be viewed (Private profiles will not be eligible)
At the end of the contest period, The Halal Food Blog will choose the most creative entry as the winner of the 3D2N trip for 2 to Bangkok!
HOW TO WIN ON FACEBOOK
'LIKE' this post on Facebook
'LIKE' the participating restaurant's Facebook page (they are tagged in each post!)
SHARE the article on your own Facebook page with the caption –
"Check out these #RamadanHop deals from The Halal Food Blog. Like this post #SendMeToBangkok guys, <tag 5 friends>!"
Be sure to set the Shared post to 'PUBLIC' so that your entry can be viewed (Posts not set to Public will not be eligible)
Leave a comment on The Halal Food Blog's original post to let us know you've done the step
At the end of the contest period, The Halal Food Blog will choose the most creative entry as the winner of the 3D2N trip for 2 to Bangkok!
So what you need to do now is head to our Facebook page and Instagram accounts, look for the relevant post and follow the instructions! Just a few simple steps and you could be a winner!! Take part in both the Facebook and Instagram contests to increase your chances of winning! Get all your friends to participate too! (And make sure they bring you to Bangkok if they win okay 😛
The prizes will be individual for the Facebook and Instagram contests. This means that there will be TWO WINNERS for this contest! One winner on Facebook and one winner on Instagram! Each winner will be walking (or in this case, flying!) away with a 3D2N trip for 2 to Bangkok! So start prepping yourselves for a super exciting month ahead filled with great food, great prizes and great times ahead! Woot Woot!!
Selamat berpuasa and all the best for the contest!!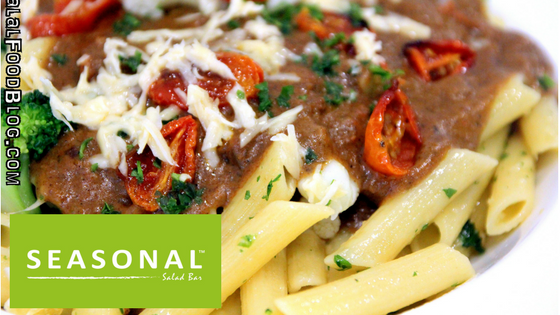 SEASONAL SALAD BAR
Facebook: www.facebook.com/Seasonalsaladbar
Instagram: @SeasonalSaladBar
www.seasonalsaladbar.sg
Seasonal @ Toa Payoh
470 Lorong 6 Toa Payoh, #01-72 Singapore 310470
Tel: (65) 6358 2998
Seasonal @ IMM
2 Jurong East Street 21, IMM, #02-16/16A Singapore 609601
Tel: (65) 6896 1061
Seasonal @ Chinatown Point
133 New Bridge Road, #B1-16 Singapore 059413
Tel: (65) 6538 9438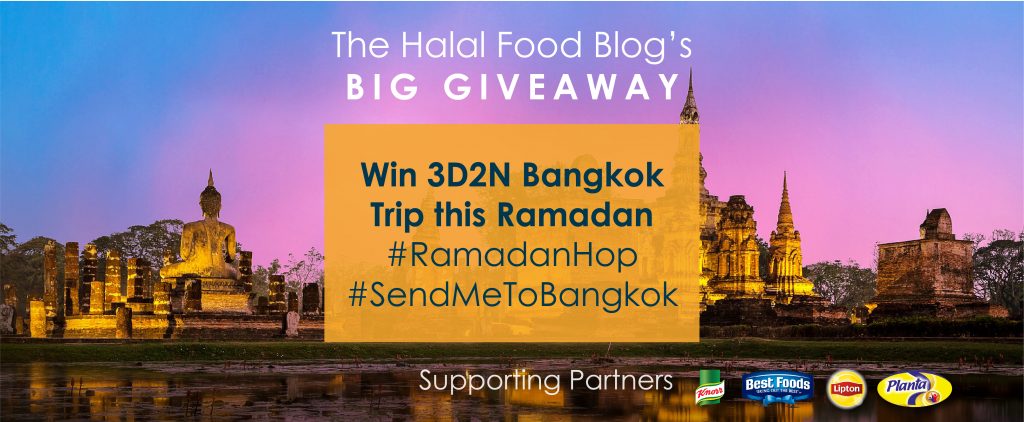 All information (including prices, availability of item on menu and Halal status of establishment) are accurate at the time of posting. All photos used in this site are property of The Halal Food Blog unless stated otherwise.