We're almost full circle into The Halal Food Blog's #RamadanHop series! Have you been participating in the contests on our Facebook and Instagram accounts? Throughout the month, we will be featuring a total of 10 different eateries, each with their own FEATURED DISH!
What's the prize for the contest? You stand a chance to win a 3D2N trip for 2 to Bangkok!! So keep updated and look out for the information at the end of the post and be sure to take part to stand a chance to win!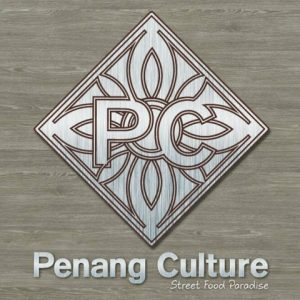 We have featured Penang Culture several times and with good reasons – they offer some of the BEST dishes when it comes to Penang food (and a few fusion ones) at great prices and on top of that, they're always adding more and more interesting dishes to their already extensive menu.
Dare I say it – their Penang Assam Laksa is the tastiest I've ever had (even compared to the ones I had in Penang!) and who can deny the awesomeness of their Mantis Prawns!! 😛 But we'll talk more about those Mantis Prawns later okay… for now we're looking at something special they have lined-up for Ramadhan.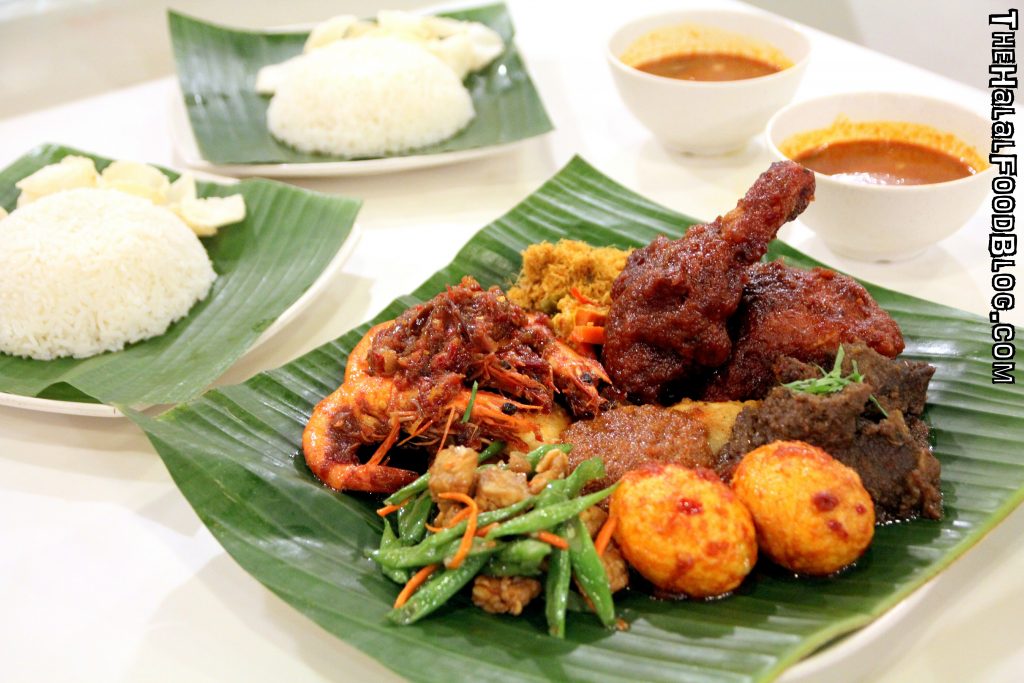 BEHOLD! Penang Culture is proud to present – the Nasi Ampeng!!
First things first – it's pronounced as "AHM – PAY – NG" okay 😛
I know your first instinct is to pronounce it like 'Nasi Ambeng' but hey, this one has a Penang Culture twist right!
This is a huge feasting platter that's definitely for sharing! The recommended is to share between 2 pax but if you ask us, the servings are so generous that you might even be able to share between 3-4 people AND order a few other dishes from the Penang Culture menu to enjoy as well! (That's right – I'm looking at you, Mantis Prawns)
This is Penang Culture's version of the beloved Nasi Ambeng which is designed for everyone to dig in together and enjoy all the delicious food that's on the platter. After all, they say that this makes the food more delicious and the dining experience all the enjoyable. The rice is served separately here (as is the Assam Curry Gravy) so you can still dig in to the dishes together without the worry of making a mess!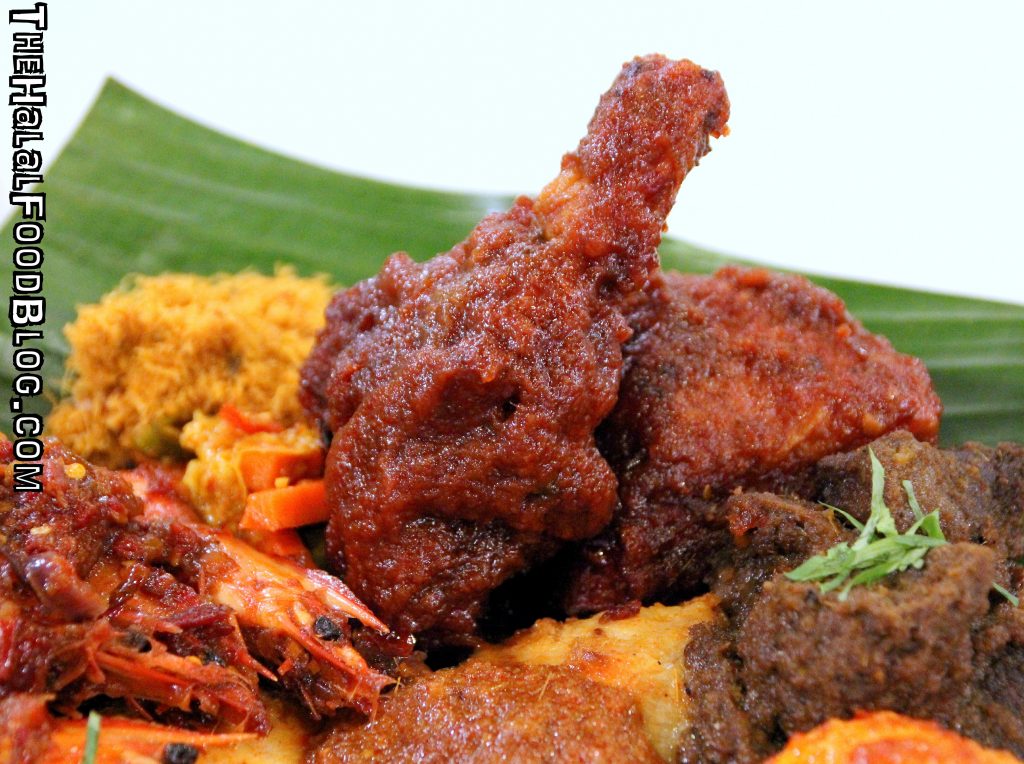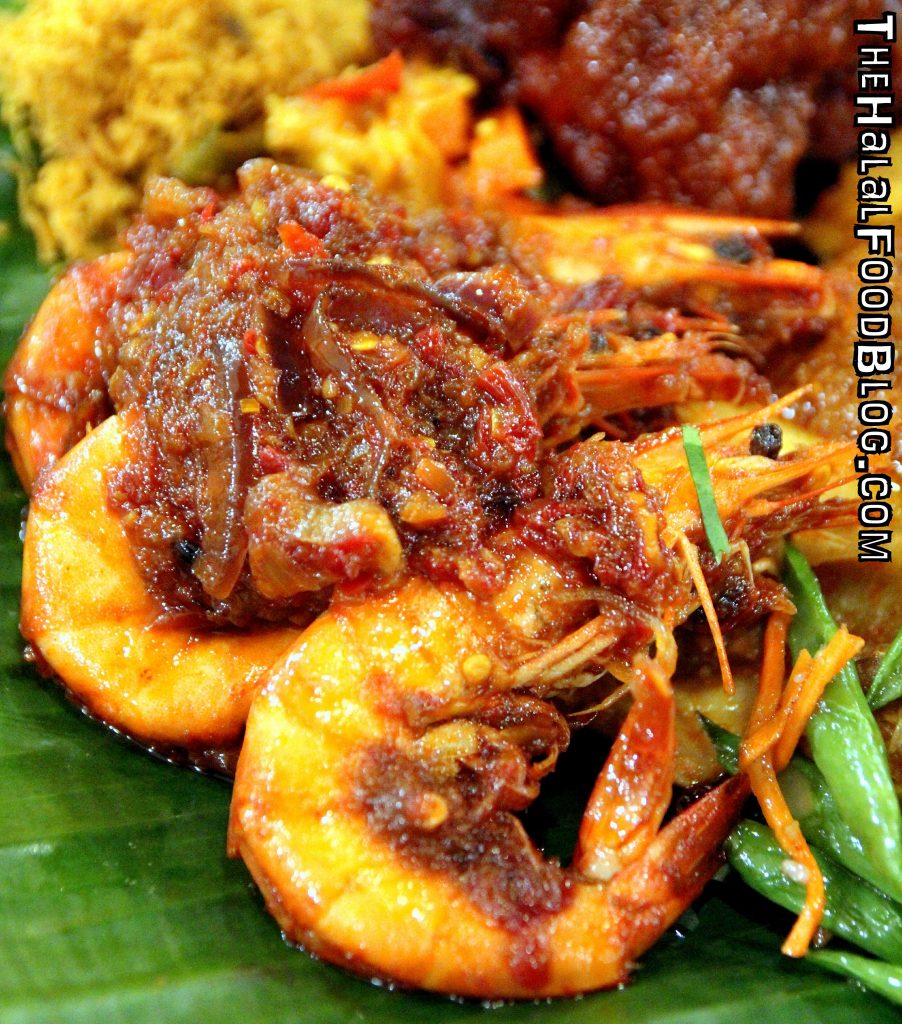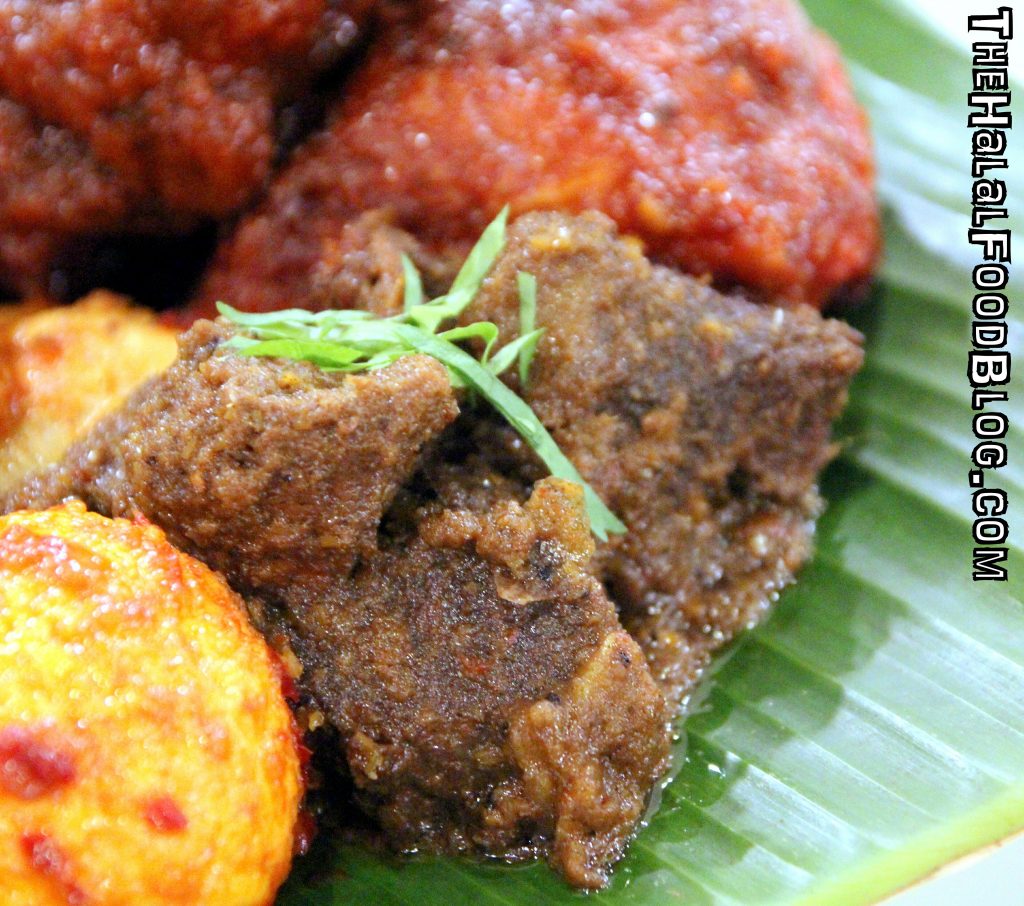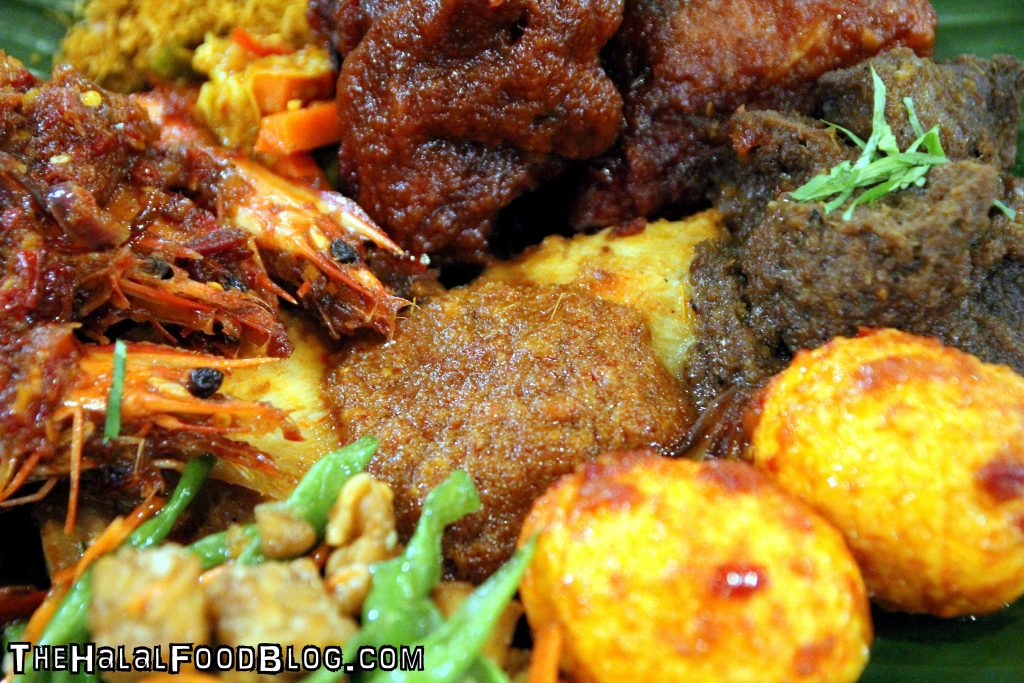 There are no less than 4 mains that come as part of the Nasi Ampeng feast! They've got everything covered with a variety of different proteins that have been prepared in familiar and tasty variations.
How can we go wrong with Ayam Masak Merah right? The Penang Culture version is not too spicy but still shiok and finger-licking good! Power and definitely gets the appetite going! Prawn lovers will rejoice at the sight of these big prawns totally smothered in a fierce-looking sambal. Succulent and juicy prawns to be enjoyed and although I'm not really a prawn lover, I definitely enjoyed the sambal!
Rendang is a classic dish is always welcome at the table! It's a natural fit on the Nasi Ampeng platter and the Rendang flavour will hit home and you chomp down on the mutton.
And partially buried under all those delicious dishes is a totally unexpected surprise – BBQ Stingray!! It's got a bit of sambal there as well to add to the myriad of flavours already present. Stingray is definitely a welcome treat especially on an already spectacular serving of Nasi Ampeng!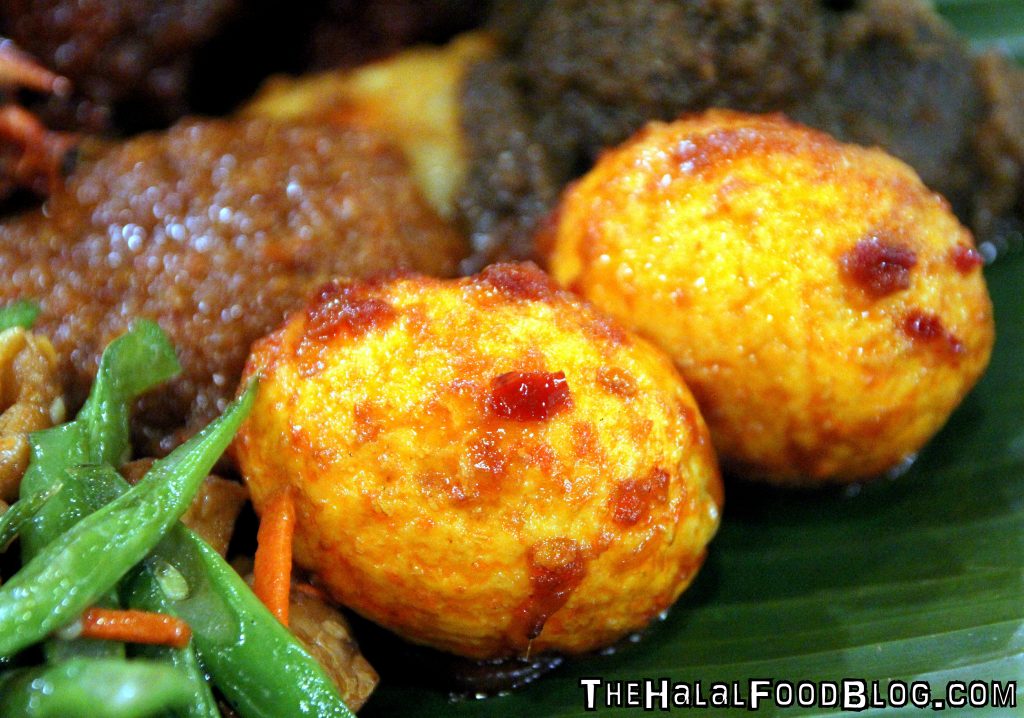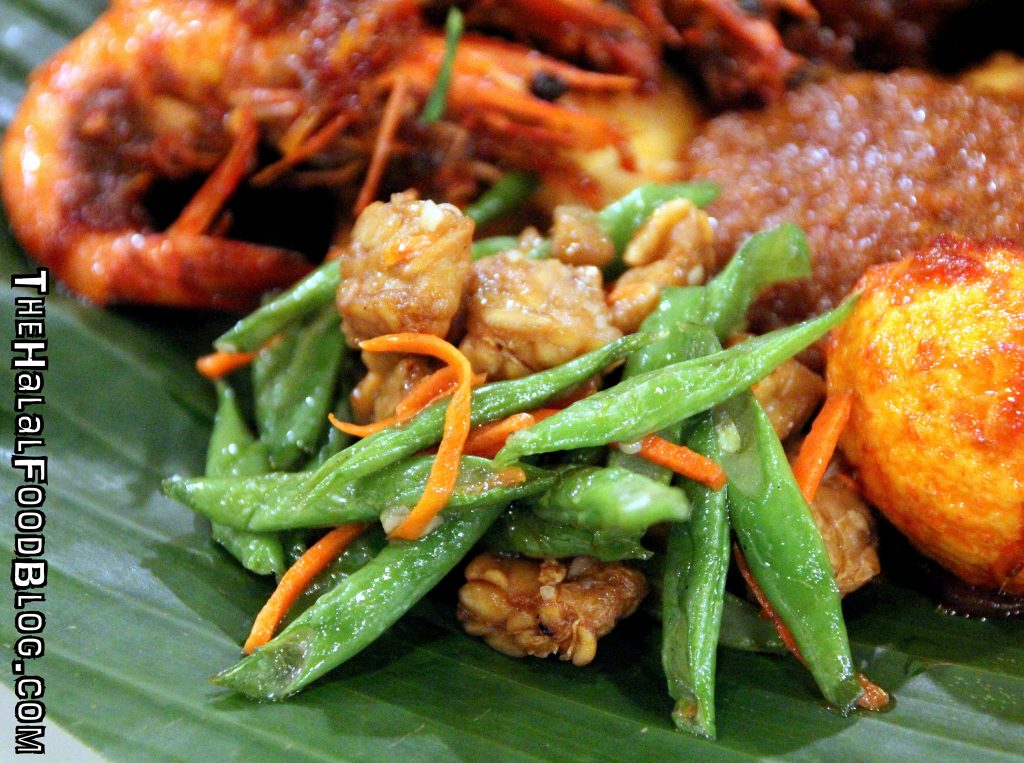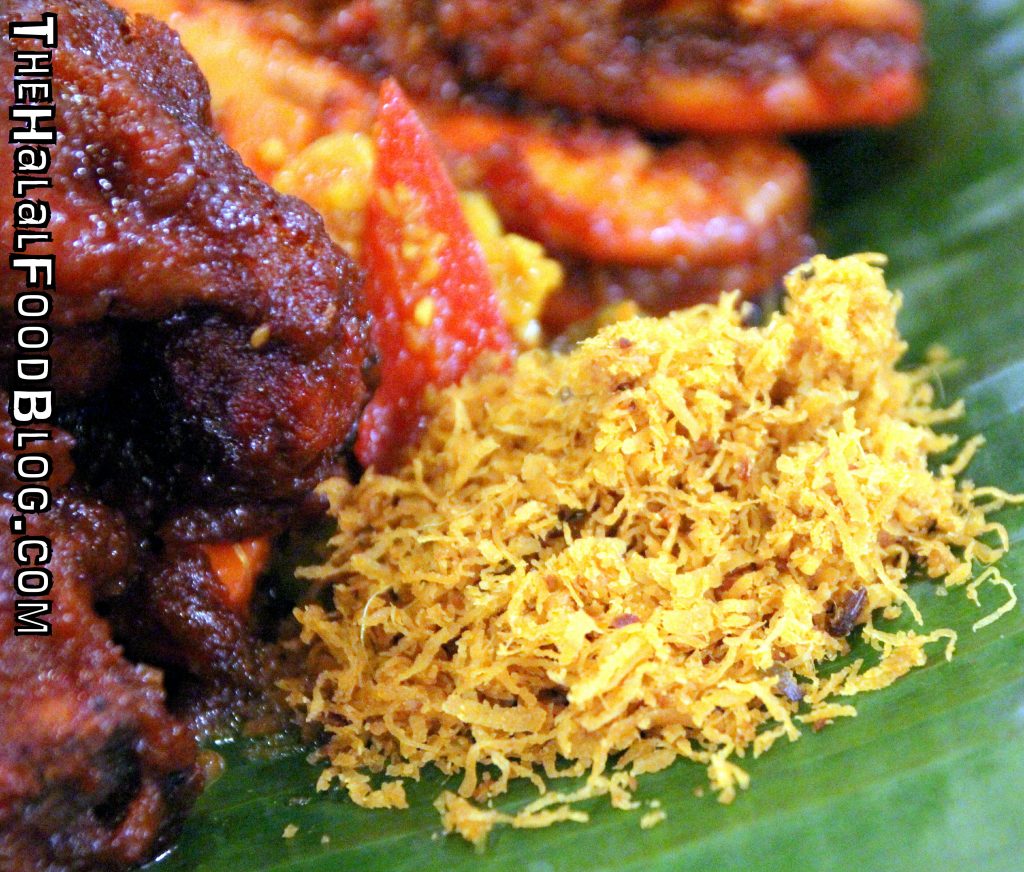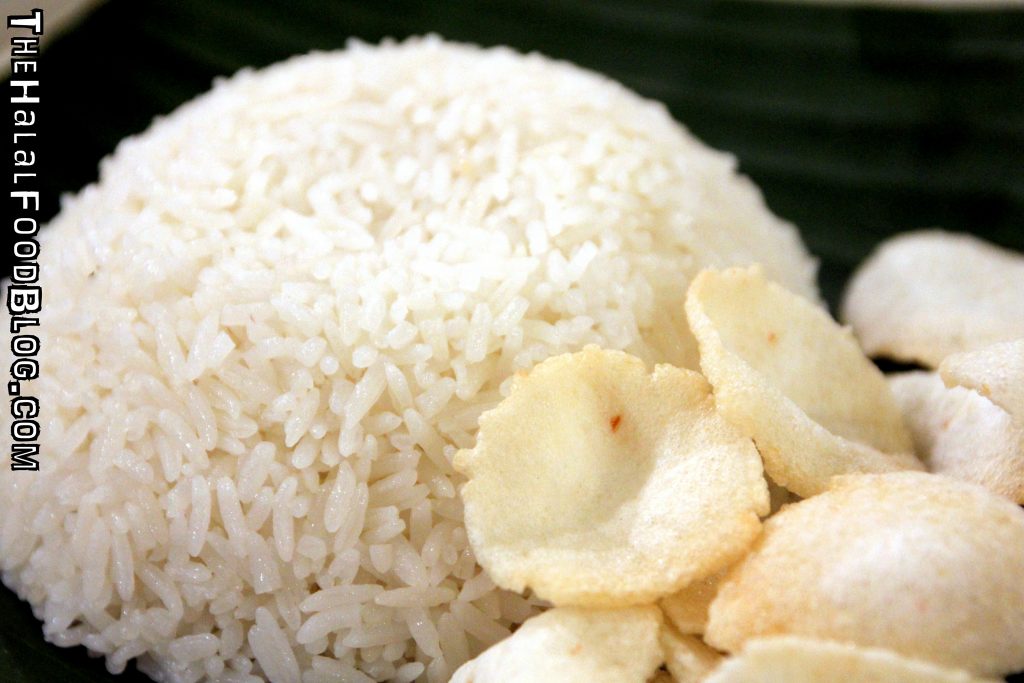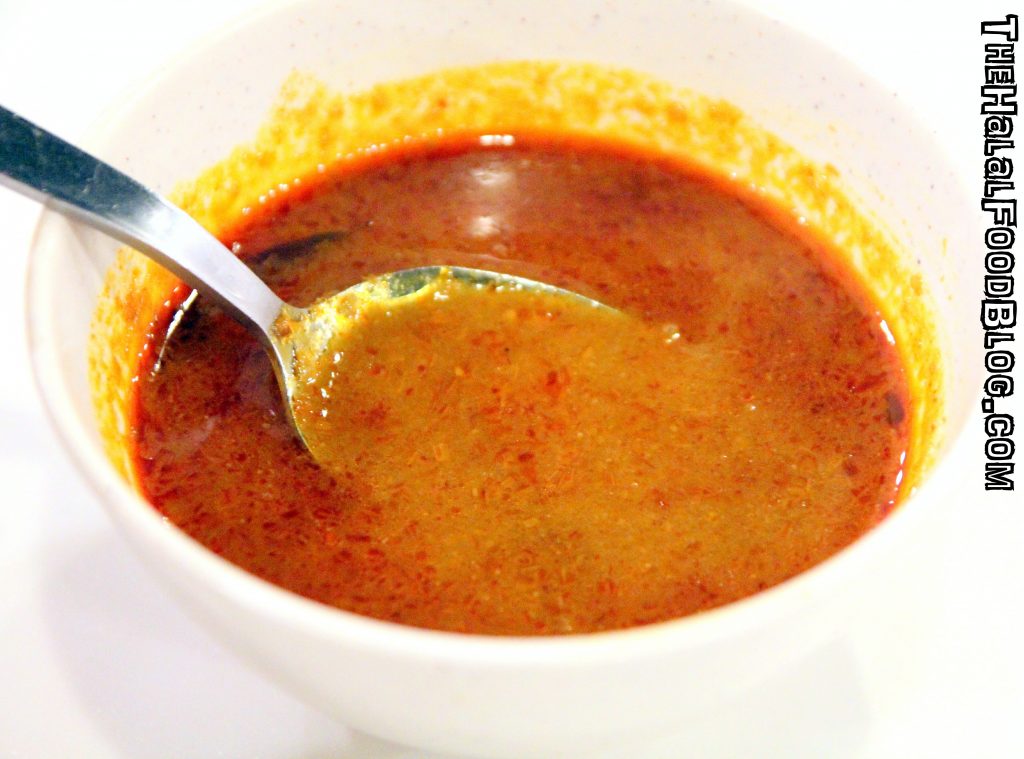 Those side dishes make up the rest of the Nasi Ampeng platter!! And you have to admit that they are MUST HAVES right???
Sometimes you see an omelette but in this case, Penang Culture went a level up with Sambal Telur! The French Beans with Tempeh take the place of the usual Sambal Goreng (there's plenty of other sambal in the platter anyways) and of course, you cannot complete the Nasi Ampeng without some Serundeng and some Achar as well.
I also wanna give a special mention to the Assam Curry gravy that comes along with the Nasi Ampeng. It's sooooo good and flavourful! With the right amount of sourness and spiciness, it's so addictive that you'll be dipping in often for sure. If anyone has ever enjoyed the Assam Curry Fish Head at Penang Culture, you'll know exactly what I mean when I say this is super sedap.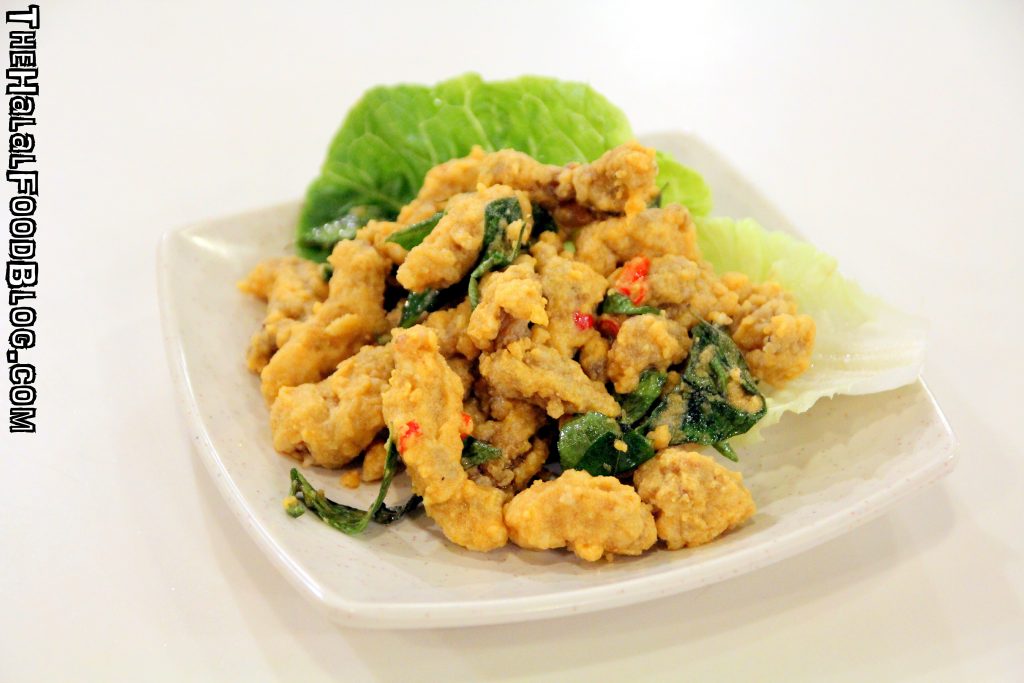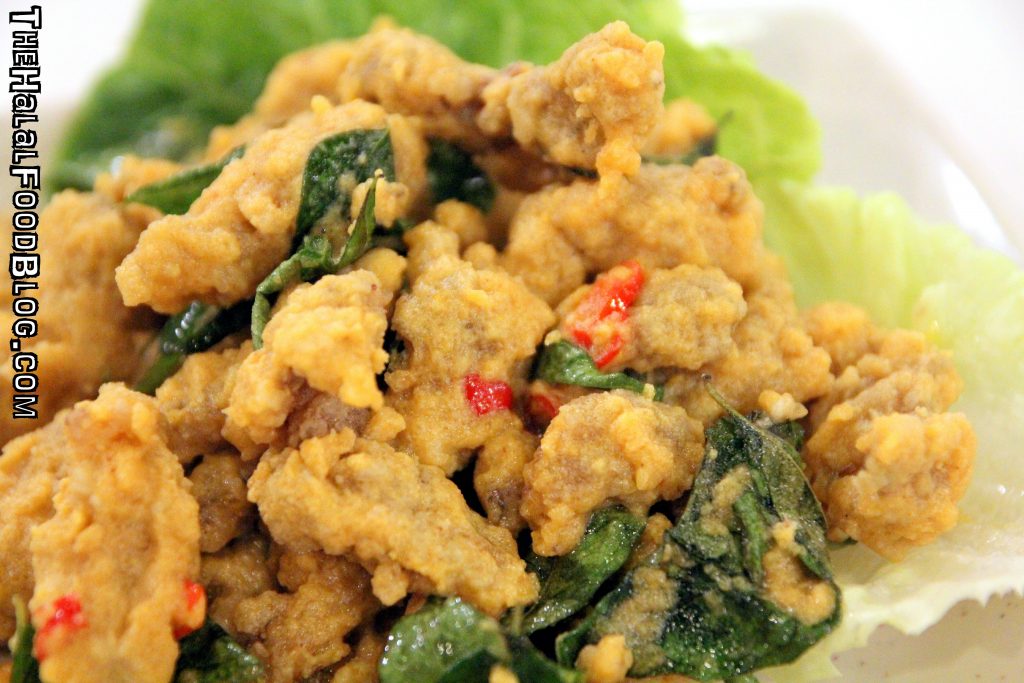 ZOMG THIS IS THE ONE I WAS TALKING ABOUT!! THE MANTIS PRAWNS!!
But not just any Mantis Prawns… this is SALTED EGG Mantis Prawns! 😛 😛 😛
We've had the other versions of the Mantis Prawns at Penang Culture before and the Gong Bao Mantis Prawns were our favourite but I can safely say that our love for Salted Egg Anything means that the Salted Egg Mantis Prawns now claim top spot in our hearts (and tummies)! LOL
So these Mantis Prawns are actual prawns that have been de-shelled and coated in a batter before getting a nice deep fry to get a super crisp and shiok outer coating. Now, they add some Salted Egg Sauce (complete with chili padi and curry leaves!) into the mix and we have the ultimate sedap dish. So shiok and so power that one serving is surely not enough I tell you! A must try for salted egg lovers!
In fact, I think I'd order like 5 servings takeaway and bring back home to eat while watching TV or something LOL
YOU MUST TRY THIS ONE OKAY!!!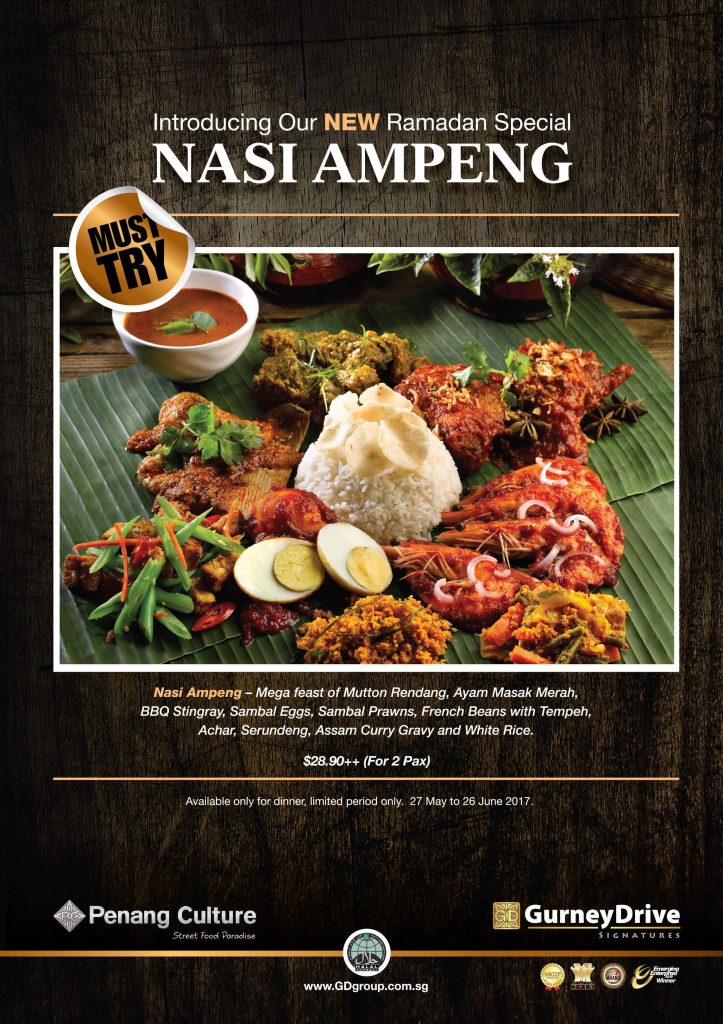 So Penang Culture's special FEATURED DISH for Ramadhan – Nasi Ampeng – is available for dinner (aka Iftar for us) from now til 26th June 2017. Priced at $28.90, it's recommended to share between at least 2 people. Besides dining in, you can also purchase to buy back but be sure to call the outlet in advance to place your order early so there's no inconvenient when you go to pick it up! (Contact details below!)
So enjoy this hearty meal plus your other favourites at Penang Culture okay! And don't forget to order extra servings of the Salted Egg Mantis Prawns!! (Cannot finish, can pass to us no problem!) 😛

Here is your chance to win a 3D2N TRIP FOR 2 TO BANGKOK!!
We have contests running on both our Facebook and Instagram pages after you enjoy the Nasi Ampeng at Penang Culture, be sure to take part in the contest!
HOW TO WIN ON INSTAGRAM
Visit the featured restaurant during the specific promotion period
Snap a photo of the FEATURED DISH and post it on your Instagram account, tag 5 of your friends and include the caption "Like my post and help me win #RamadanHop <tag 5 friends>! Thank you @thehalalfoodblog, #SendMeToBangkok"
Be sure to tag @thehalalfoodblog and the participating eatery in the post
Leave a comment on The Halal Food Blog's original post to let us know you've done the step
Be sure to set your Instagram profile to 'PUBLIC' so that your entry can be viewed (Private profiles will not be eligible)
At the end of the contest period, The Halal Food Blog will choose the most creative entry as the winner of the 3D2N trip for 2 to Bangkok!
HOW TO WIN ON FACEBOOK
'LIKE' this post on Facebook
'LIKE' the participating restaurant's Facebook page (they are tagged in each post!)
SHARE the article on your own Facebook page with the caption –
"Check out these #RamadanHop deals from The Halal Food Blog. Like this post #SendMeToBangkok guys, <tag 5 friends>!"
Be sure to set the Shared post to 'PUBLIC' so that your entry can be viewed (Posts not set to Public will not be eligible)
Leave a comment on The Halal Food Blog's original post to let us know you've done the step
At the end of the contest period, The Halal Food Blog will choose the most creative entry as the winner of the 3D2N trip for 2 to Bangkok!
So what you need to do now is head to our Facebook page and Instagram accounts, look for the relevant post and follow the instructions! Just a few simple steps and you could be a winner!! Take part in both the Facebook and Instagram contests to increase your chances of winning! Get all your friends to participate too! (And make sure they bring you to Bangkok if they win okay 😛
The prizes will be individual for the Facebook and Instagram contests. This means that there will be TWO WINNERS for this contest! One winner on Facebook and one winner on Instagram! Each winner will be walking (or in this case, flying!) away with a 3D2N trip for 2 to Bangkok! So start prepping yourselves for a super exciting month ahead filled with great food, great prizes and great times ahead! Woot Woot!!
Selamat berpuasa and all the best for the contest!!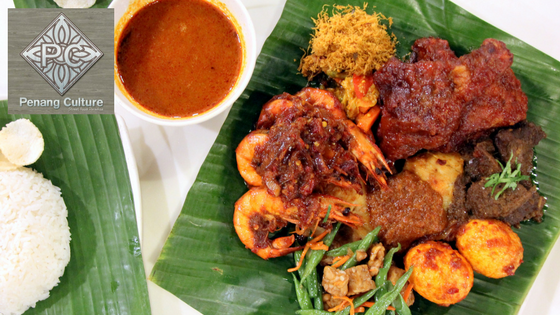 PENANG CULTURE

Facebook: www.facebook.com/PenangCulture
Instagram: www.instagram.com/penangculture
www.gdgroup.com.sg/penang-culture
Penang Culture @ Changi Airport Terminal 2
Departure/Check-in Hall Level 3 #036-087-01 S 819643
Tel: (65) 6546 7793
Penang Culture @ Century Square
2 Tampines Central 5 #04-12 S 529509
Tel: (65) 6789 8180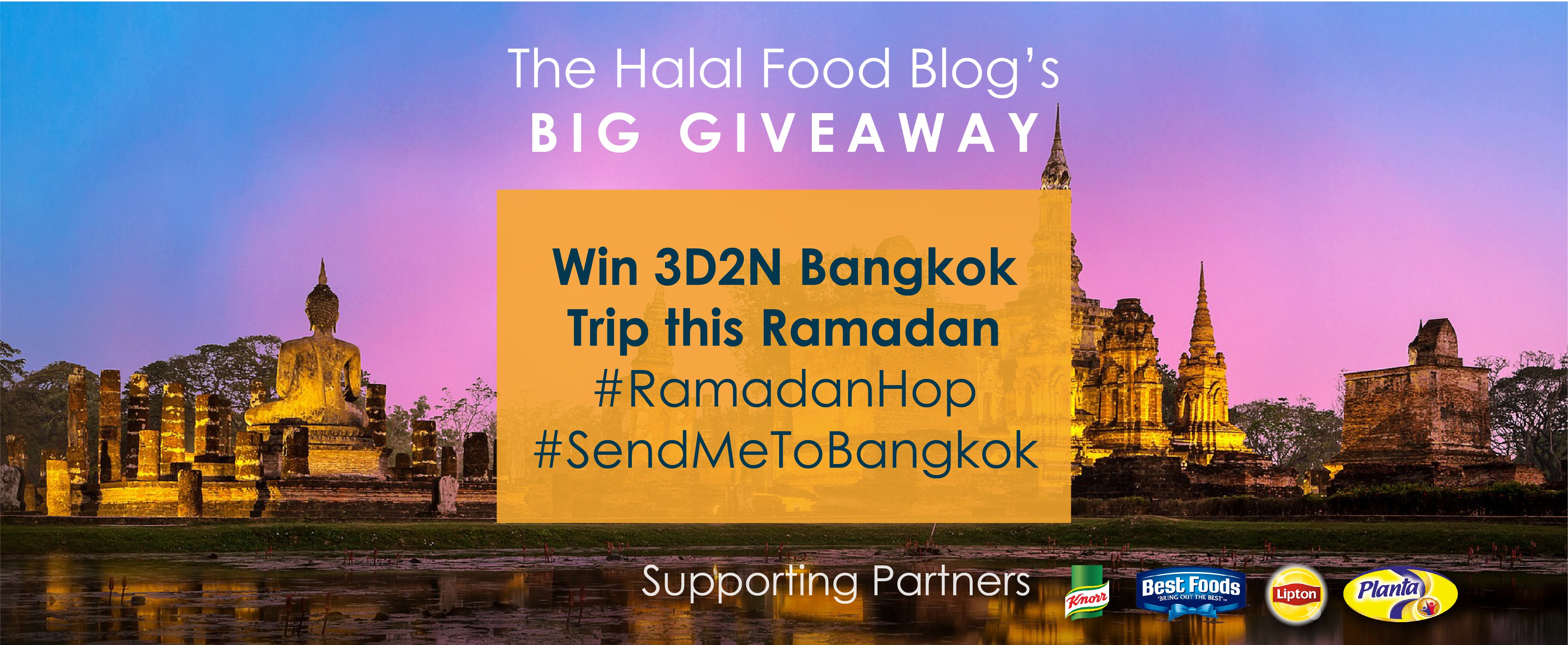 All information (including prices, availability of item on menu and Halal status of establishment) are accurate at the time of posting. All photos used in this site are property of The Halal Food Blog unless stated otherwise.