So we've been hearing about this Mee Rebus.
They call it Power Mee Rebus because it has that little extra special something to make it 'power'.
Well, after like sooooo long, we just so happened to be in the area of this famous stall and so we checked out what all the fuss was about and what a way to start with our first post of 2016!!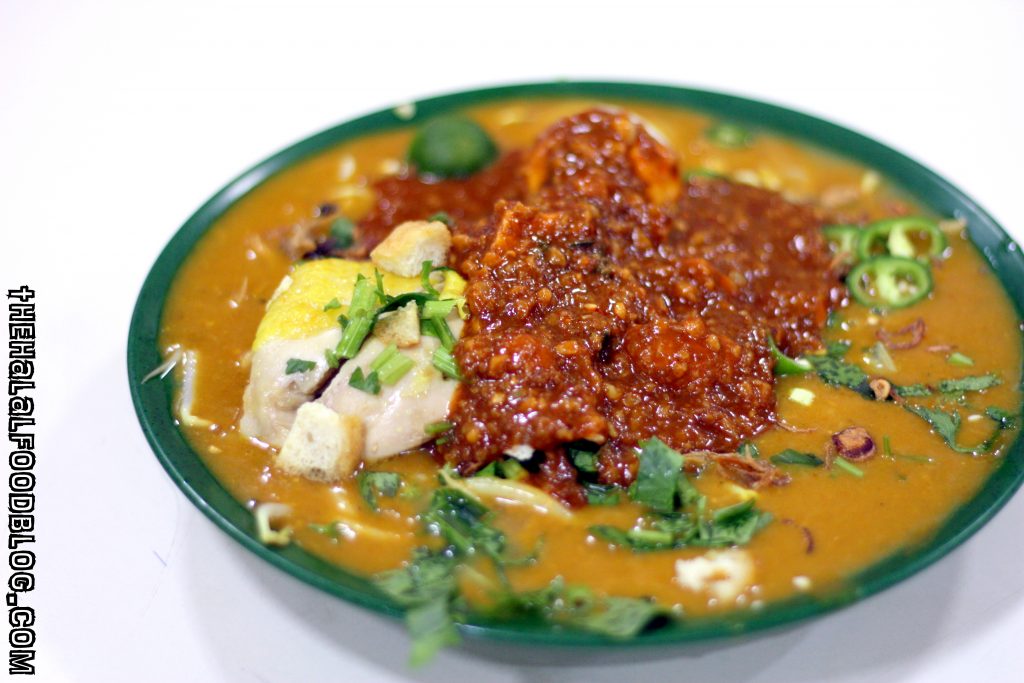 So what's better than a good serving of Mee Rebus? A serving of Mee Rebus with chicken and Satay gravy!! LOL
Well, that's what this stall is famous for – Mee Rebus with a serving of chicken plus some Satay gravy which does really make quite a big difference. Now, Satay gravy is not really a new idea and is actually a very natural combination (which is why a lot of stalls selling Mee Rebus also sell Satay and vice versa) but it is not easy to find one that manages to perfect the 'combo'.
Besides the generous serving of noodles, there's also a pretty decent-sized piece of chicken piled on to your dish. This chicken is pretty much similar to what you'd get with your Mee Soto before it's shredded/broken-down that is to say it's boiled with some spices and seasoning to give it some flavour. But just like Mee Soto, the flavour is not meant to be with the chicken so it's there for texture and extra bite more than anything else.
The Mee Rebus gravy itself is very tasty (and generous). We have come across too many versions where the gravy tends to be too watery but no such issue here. This gravy is the real deal! But the real highlight is the Satay gravy.
They pour on this thick and very delicious Satay gravy over everything and it is where you will get the most of your flavour. It's got a bit of a spicy kick which is always welcome. Like we said, it's nothing new but the combination of Mee Rebus and Satay has gone back for years. I still remember having Mee Rebus with actual sticks of Satay and gravy many many years back at a different stall.
Incidentally, Rahim Muslim Food also does sell Satay which we hear is actually quite good but we didn't order it this time. They also sell Mee Soto too!
Adam's Verdict:
Mee Rebus Ayam 4/5
Maryah's Verdict:
Mee Rebus Ayam 3/5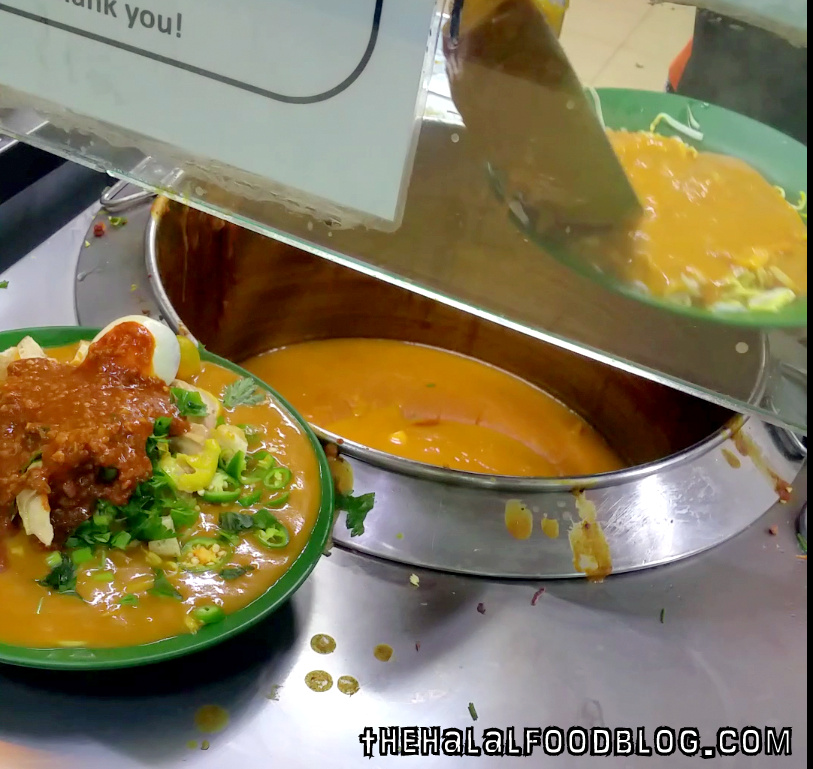 You may have seen the short video on our Instagram and Facebook page but that's the full length one right there. At first I was a little put off by the way the dish was being 'assembled' but then I got to thinking that in the end, as long as it's tasty it's fine LOL anyways the Satay gravy covers up everything lah
We visited this shop on the recommendation of a friend and didn't really know the background of this stall other than the fact that it was selling a pretty mean serving of Mee Rebus. Well, apparently this stall is really famous and has been since the 70s! It used to be in the Serangoon area and it's even been featured on TV a few times!
We even read (in a photo on their FB page) that even former Prime Minister Mr Goh Chok Tong enjoyed some Mee Rebus there back in the day! Now that's definitely an interesting snippet of trivia!
Well, you too can head down and try this Mee Rebus for yourself.
There was no mention of the word 'Power' anywhere on the menu or at the stall but after trying it, you'll probably see why people are tagging the word 'Power' to this Mee Rebus.
Blk 721 Ang Mo Kio Avenue 8
(Inside Fu Shan Coffeeshop)
Tel: 97867362
Facebook: www.facebook.com/Rahim-Muslim-Food-223792860986155/?fref=ts
Operating Hours:
12.00pm til 8.00pm Daily
Closed on Alternate Sundays
All information (including prices, availability of item on menu and Halal status of establishment) are accurate at the time of posting. All photos used in this site are property of The Halal Food Blog unless stated otherwise.