We welcome 2018 with a brand new post! This makan place happens to be not only close to our hearts (and stomachs) but also pretty close to our office 😛
And although it may seem simple, I think we have all learned over the years that sometimes, simple is better. And under no circumstances should we ever, EVER underestimate the humble yet (sometimes) amazing Mee Goreng.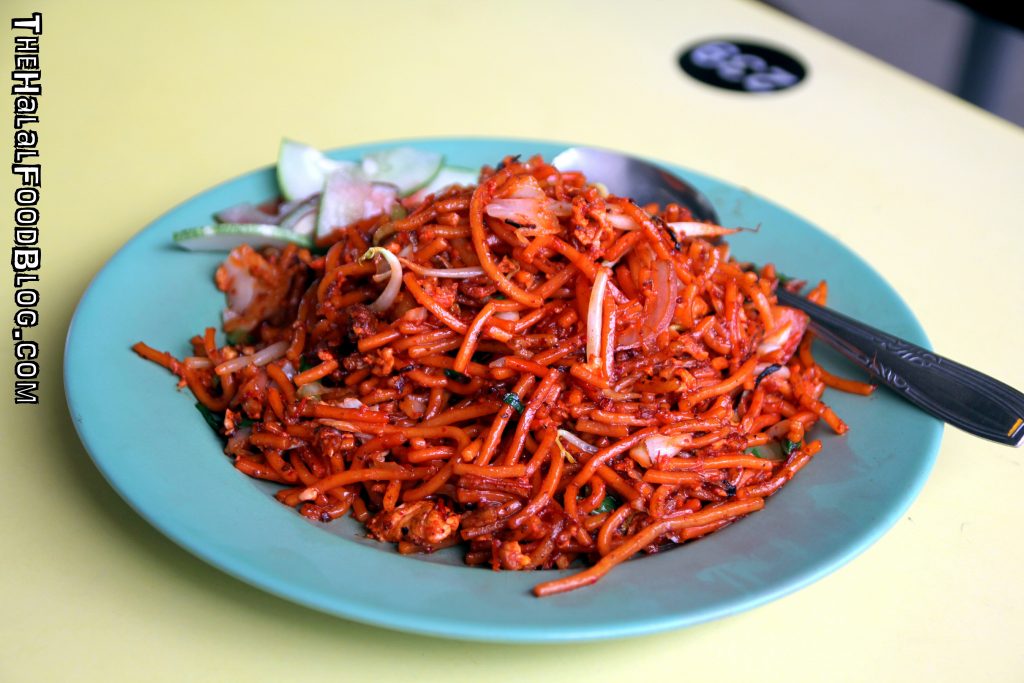 Oh, Mee Goreng! How you have come to be one of the go-to dishes for many and all 😀
And yes, unfortunately it can sometimes be a bit underwhelming at some places. Even factors like who's frying up the noodles that day can make a big difference. So when you find a place (and even a person!) that makes it the way you like it – be sure to mark it down!
At Rabia Muslim Food, they make it the way I like.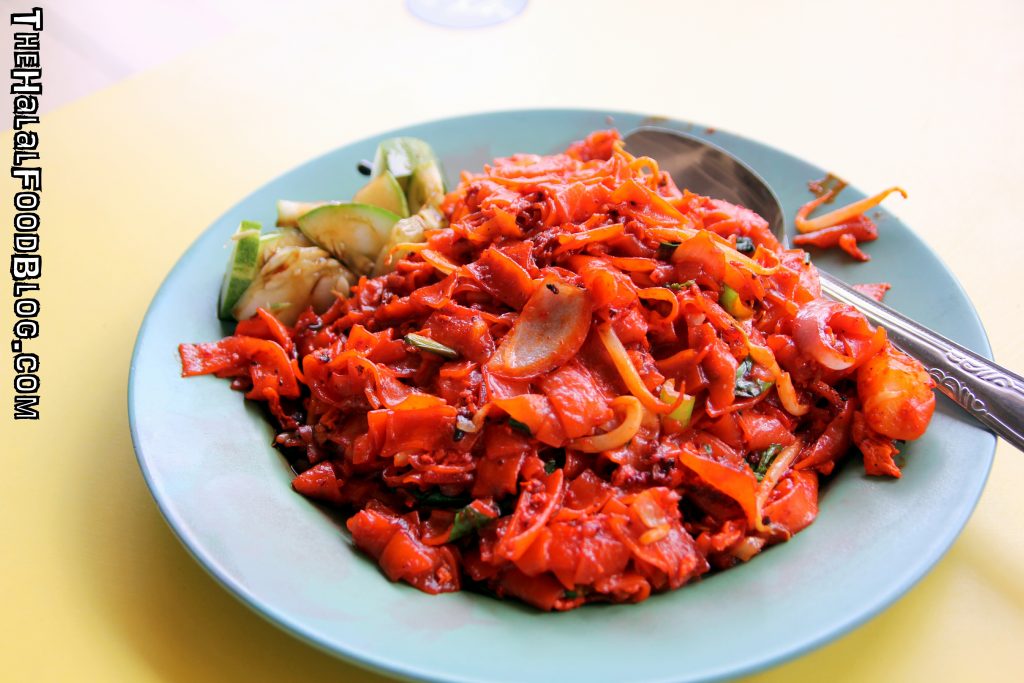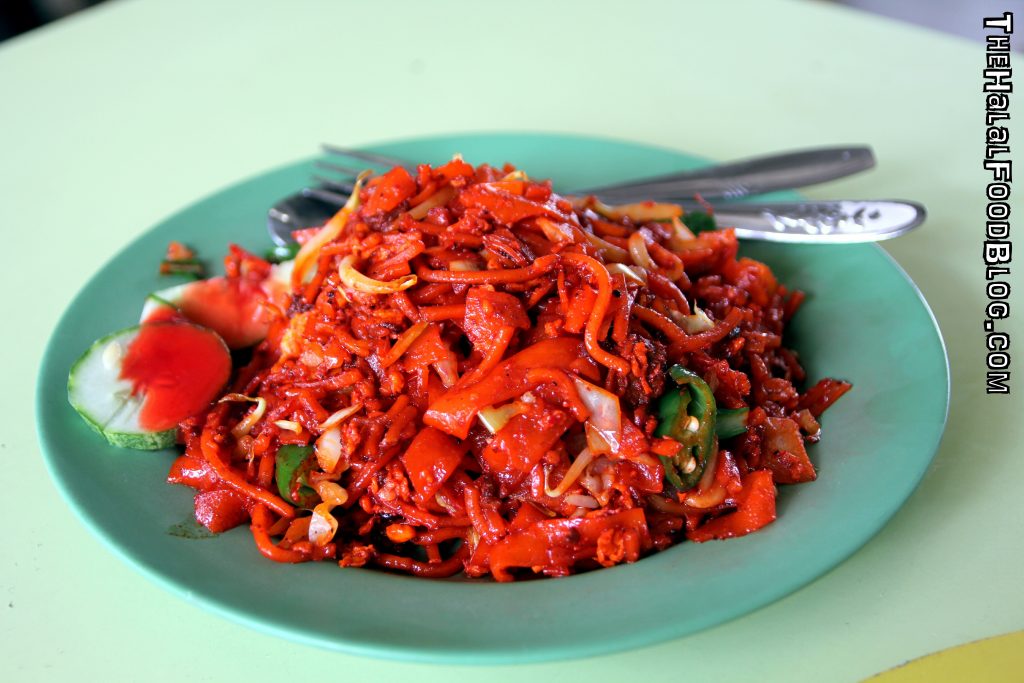 I'll be honest and tell you that the best Mee Goreng I have EVER had was from a stall called K.S. Seeni Mohammed which used to be located at Ayer Rajah Food Centre but has since closed down. That one really reapply power to the max okay I tell you. But dah tutup pun so no point talking (Read the review HERE!)
Well, Rabia Muslim Food may not be like the exact same-same but close enough for me to label this as my go-to for Mee Goreng when I wanna get my fix.
My choice order (nowadays) is Mee + Kway Teow Goreng (adds a bit of 'basah' quality) for maximum effect. And be sure to ask for extra spicy! SHIOK!!! And so far I've only seen 2 people goreng-ing the noodles. Both also not bad.
Standard order (aka with daging) is $3.50 but you can choose Ayam version for $4.50 and Ikan Bilis version for $4.00.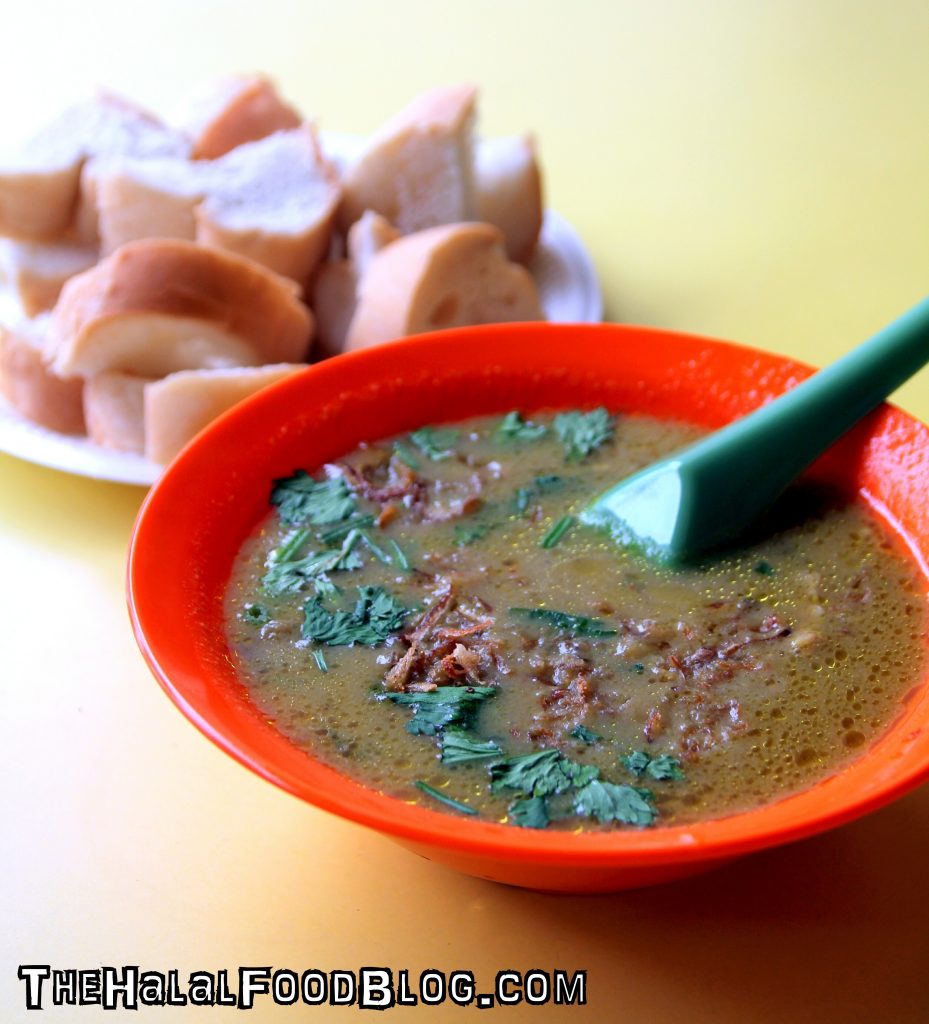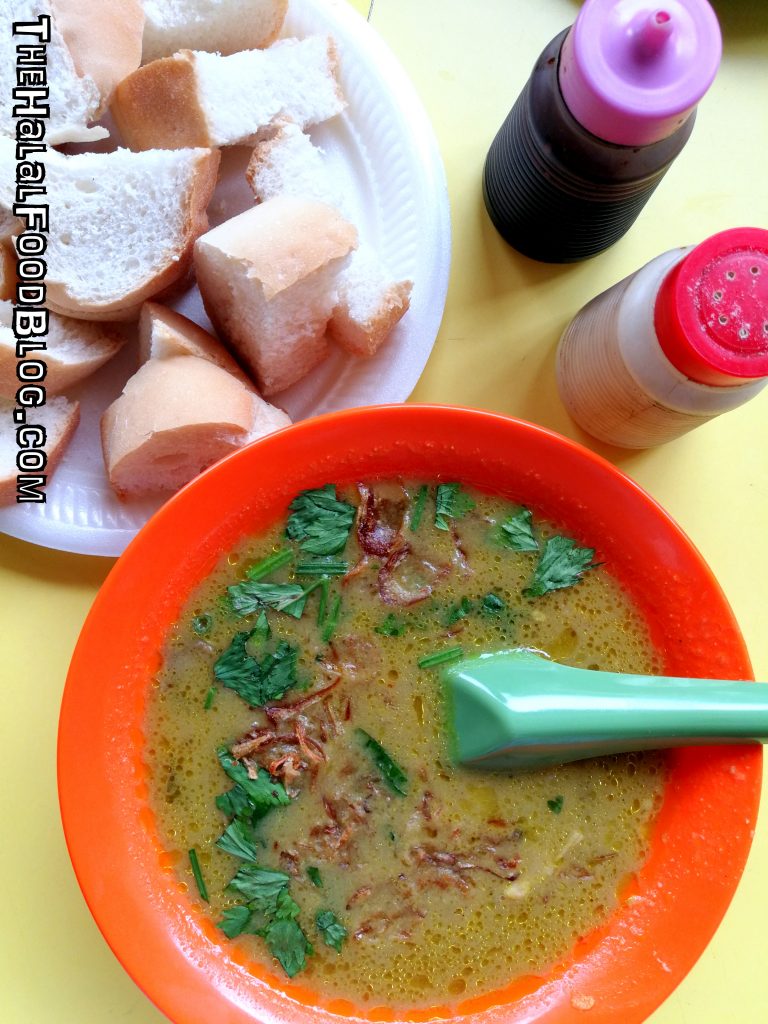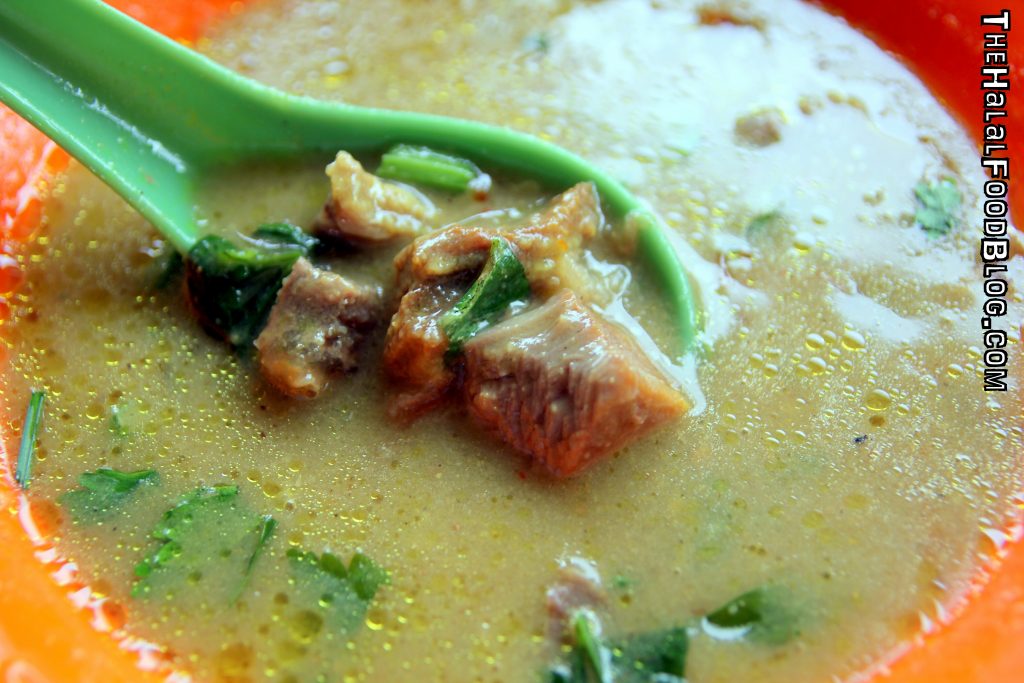 Besides all the goreng-gorengs, they have more of your Mamak favourite dishes. We also decided to try the Sup Kambing just to see if it was any good.
It was… okay-okay lah. It wasn't bad but I guess we're obviously gonna compare it to others right? And while their Mee Goreng is a level above most in our books, the Sup Kambing is acceptable but not the best lah. But on rainy day surely shiok lah 😛 Hmmmm… makes we wonder if the Mee Kuah will be any good or not eh?
By the way, they have limited extras like Kaki and Tongue in case you're into that sorta thing.
(Sorry Otak fans!)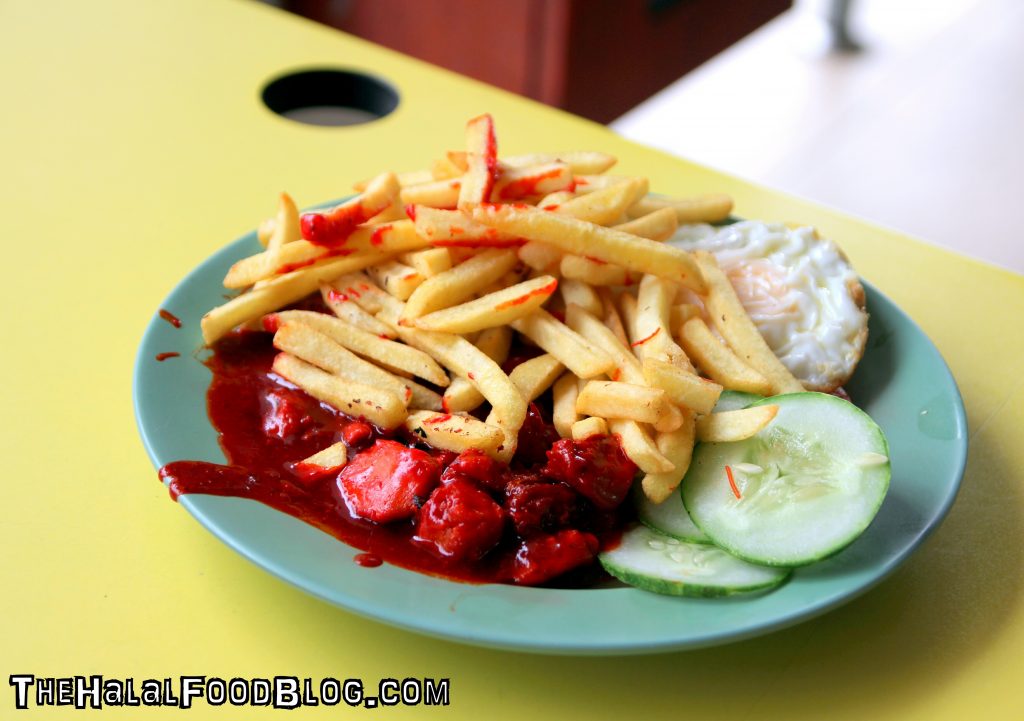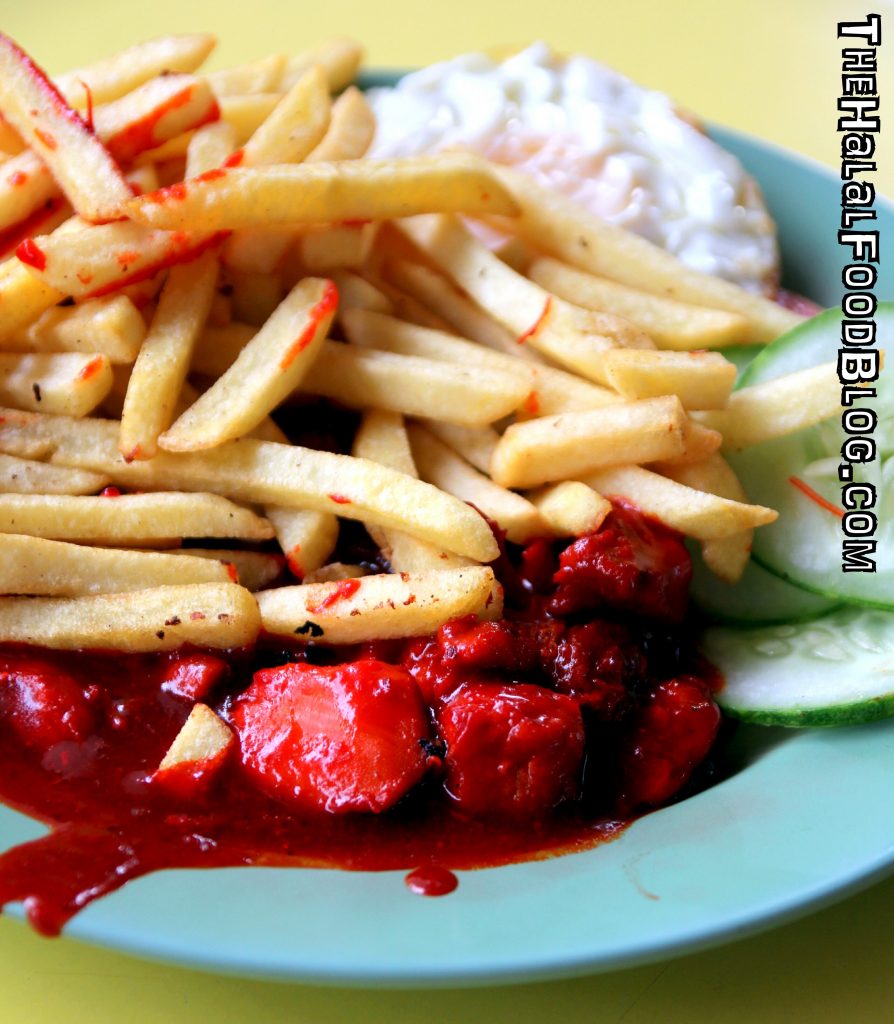 Mein Bruder doesn't eat mutton (or any of its derivatives LOL) so he went for the Chicken Chop instead of the more commonly enjoyed Mutton Chop. Come to think of it, I've only starting eating Chicken Chop myself very recently. If not, it's almost always Mutton Chop which is a classic right.
Anyways this one also pretty standard – tasty 'red gravy' that we all know and love.
But the fries is French Fries LOL 😛
I guess it's quite safe to say that the best dish I enjoy at Rabia Muslim Food is the Mee Goreng LOL
It's busy during lunchtime and surprisingly there's quite a crowd there in the night as well! I would definitely head there to get my Mee Goreng fix should it ever arise (luckily so close to my office!). But then again, I'm gonna wanna try more stuff on the menu to try… like the Tulang Merah!
Look out for more of our reviews of the makan at Circuit Road Food Centre coming soon!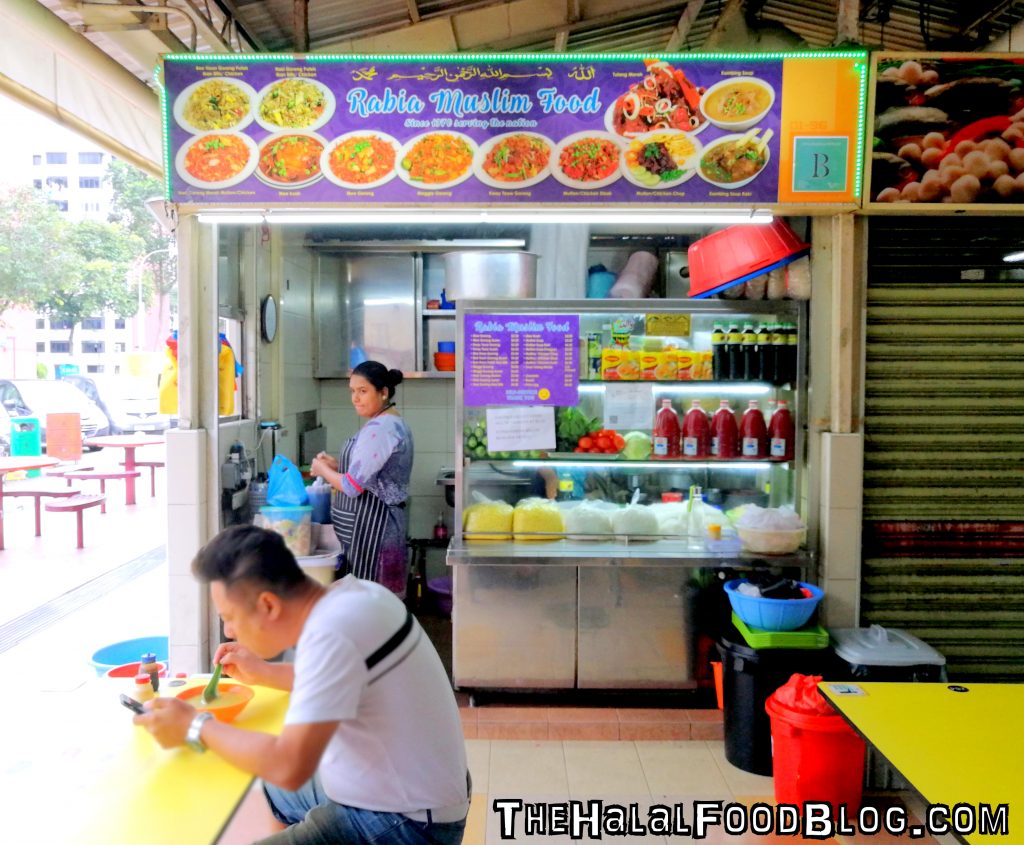 RABIA MUSLIM FOOD
Circuit Road Food Centre #01-96
79A Circuit Road S 371079
Operating Hours:
10.30am til 9.00pm Daily
(May be closed on 1 day every 2 weeks)
All information (including prices, availability of item on menu and Halal status of establishment) are accurate at the time of posting. All photos used in this site are property of The Halal Food Blog unless stated otherwise.