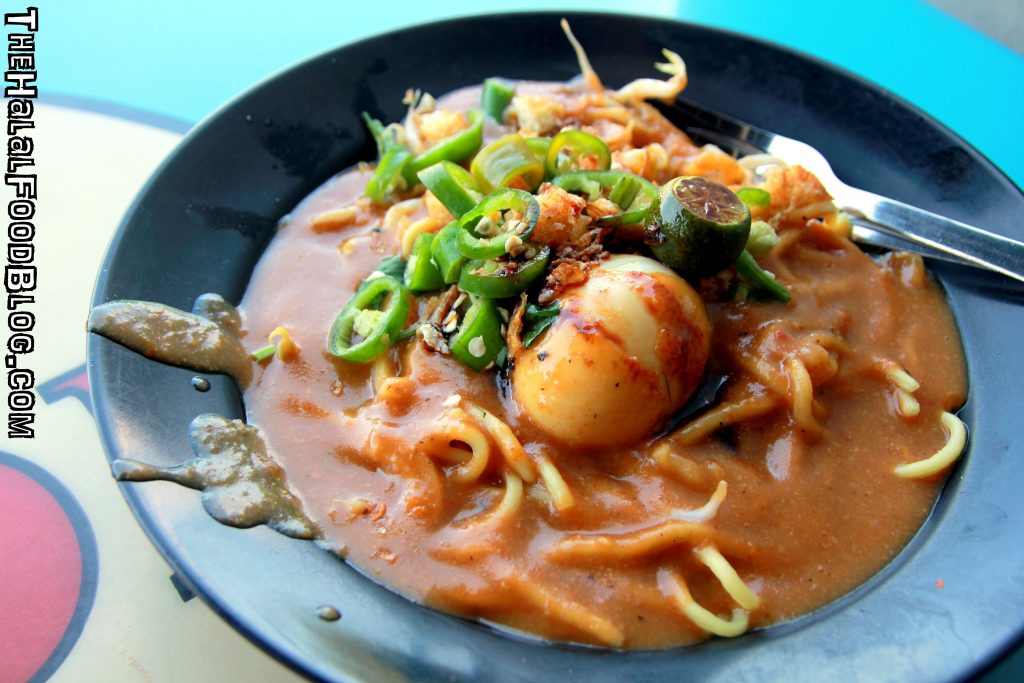 The claim is very straightforward and bold. In fact, it's emblazoned proudly on the big sign in front of their shop! Yes, that's right – P&Z Eating House claims to have the "Best Mee Rebus in Singapore".
How can you not want to check it out right???
I'll be honest and say that I'd never really heard of the P&Z Mee Rebus until I saw a few people posting about it a few months ago. It's kinda hard to ignore the fact that they are claiming to be "the best" but then again, I'm pretty sure a lot of people think that they're food / cooking is the best. Just so happens that the good folks at P&Z Eating House are proud enough to put it up on their signboard! LOL
I'm going to be honest and straightforward (like the sign) and tell y'all (in case you didn't already know) that my benchmark for Mee Rebus happens to be Inspirasi Stall at Bedok. So it'll be quite interesting to see how this matches up.
This was actually a pretty good serving of Mee Rebus!
The noodles had a good bite to it but I'm pretty sure you'll agree with me that the main highlight is going to be the Mee Rebus gravy right? That thick, brown, tasty gravy that makes us all crave a nice hot serving of Mee Rebus! 😛
The consistency was good and the gravy was tasty. I'm quite impressed with how the gravy managed to hold its own even after awhile. In some cases, some Mee Rebus' gravy will go watery if you don't enjoy while its hot (sometimes because shortcuts like corn starch are used) but this version was still nice and thick.
No doubt, the flavour was tasty especially when you enjoy a big mouthful with the noodles, egg and the green chili. But I guess in the end, I still kinda prefer my good old Inspirasi.
I guess in an age where we're getting more and more fantastic versions of dishes like Mee Rebus Ayam and Mee Rebus Satay etc, as far as a classic serving of Mee Rebus goes – this is probably one of the better ones.
PS you might also wanna try their Mee Siam and Lontong. The Nasi Campur on display didn't quite tickle my fancy to be honest.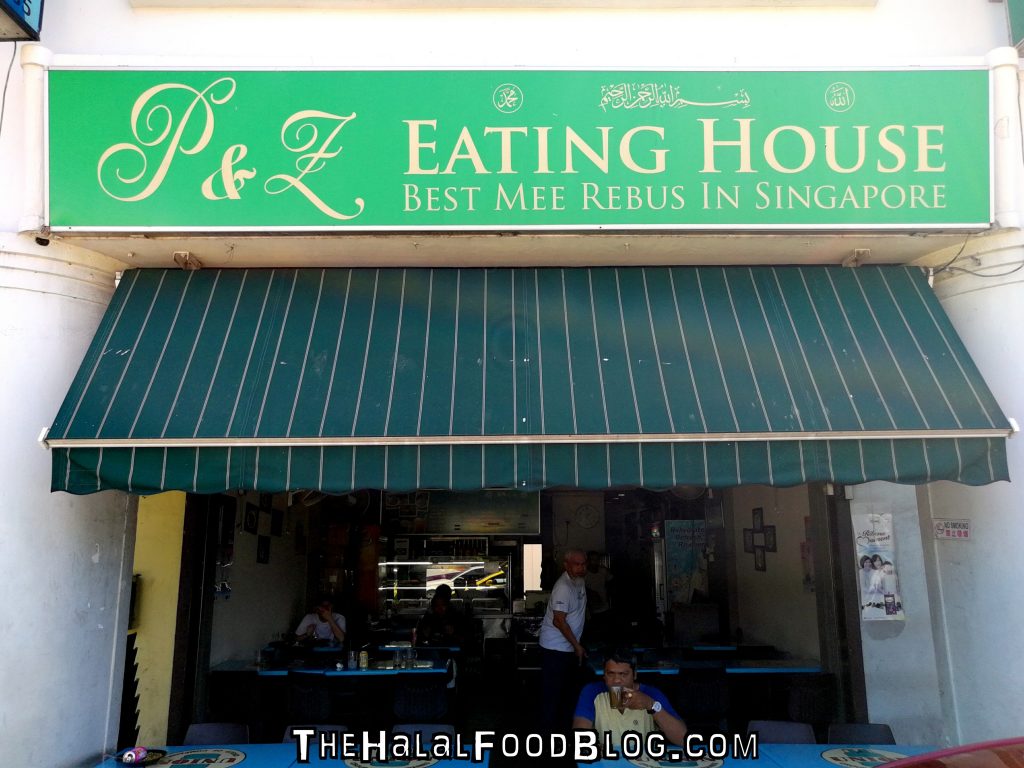 P&Z Eating House
135 Geylang Road Singapore 389226
Tel: 6741 1294
Facebook: www.facebook.com/pg/PZEatingHouse

All information (including prices, availability of item on menu and Halal status of establishment) are accurate at the time of posting. All photos used in this site are property of The Halal Food Blog unless stated otherwise.