I'm pretty sure that a lot of people are familiar with Puncak. After all, it's been around for YEARS and a popular haunt for many along with the equally-popular Cahaya just next to each other.
And I'm guessing that the dish we are reviewing here is also something a lot of people recognize and are somewhat familiar with. But for me, Honeydew Chicken Noodles is not just another plate of noodles. It's actually a really interesting story that dates back to when we were just kids.
The first time I heard about the dish 'Honeydew Chicken Noodles', I was really young I think like maybe 8-9 years old maybe? Our Dad used to buy back from and sometimes even bring us to makan at this place called 'First Muslim Gourmet Noodle Restaurant' which also used to be at Far East Plaza (the shop space is now a small Japanese Sushi restaurant near Sakura Restaurant).
I have to say – that was really one of the best things I'd ever eaten as a kid. Dad introduced us to a lot of really good food both cooked at home and also at places like First Muslim and the fact that I can still vividly remember those noodles means they must have had quite an impression on me right?
Well, when I spotted those words – Honeydew Chicken Noodles – on the menu at Puncak, you can be sure that I'm gonna order to find out if they were as good as the original version from First Muslim.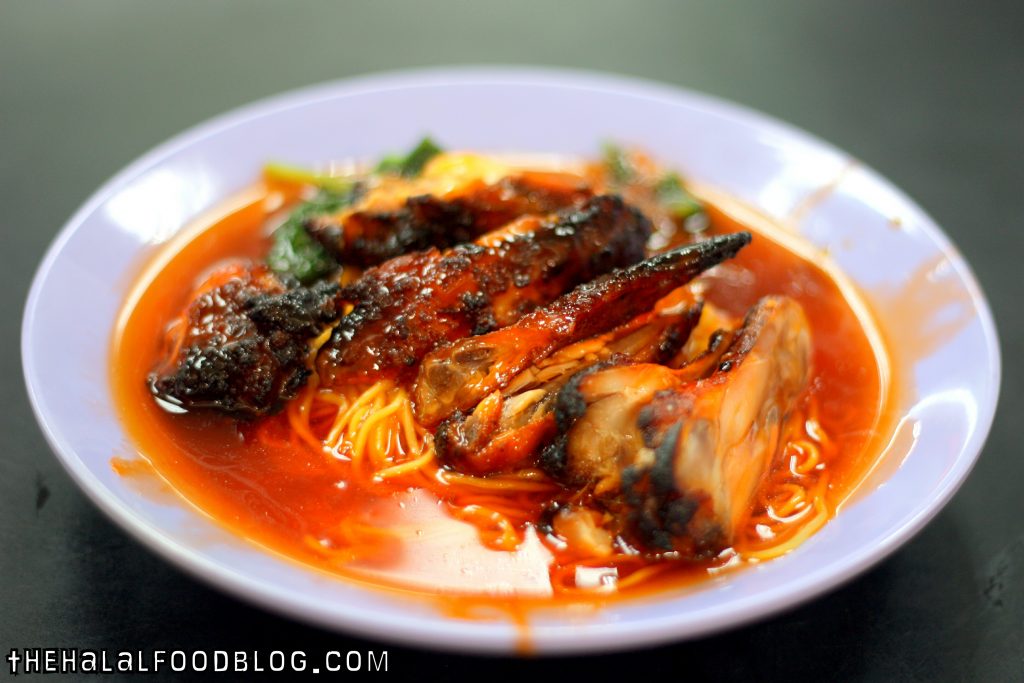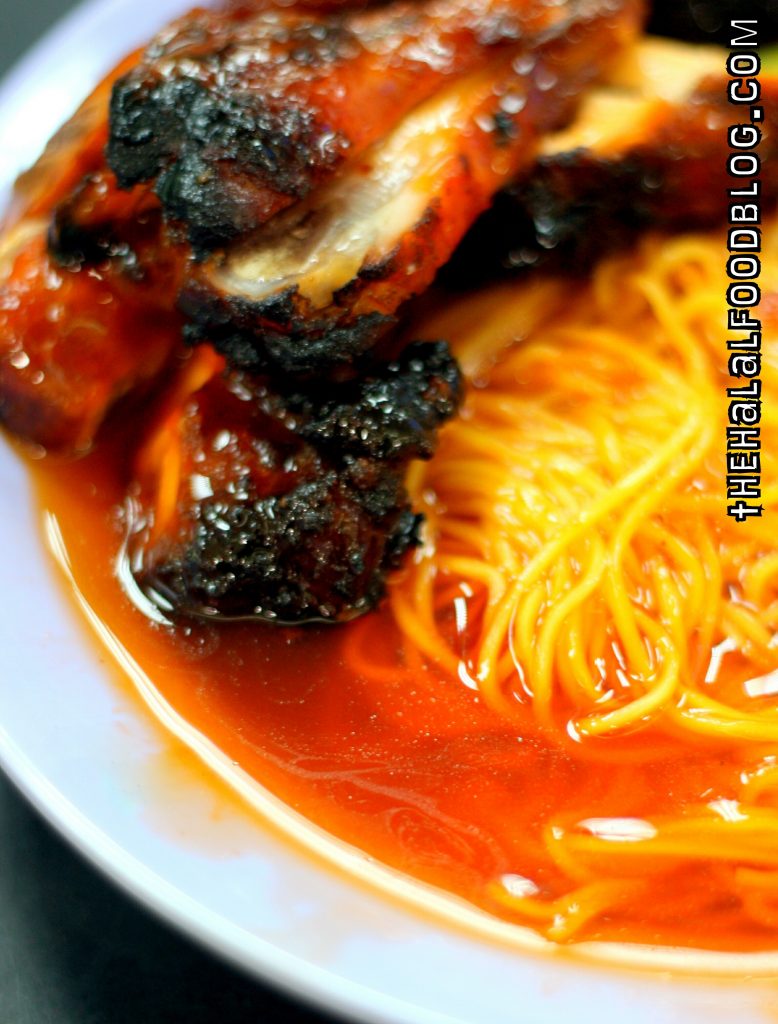 So for the Puncak version, you get a pretty generous serving of Mee Kia (aka those Wanton Mee noodles). In fact, it was a little too generous to be honest because… well… more on that later.
So what exactly is the 'Honeydew' in 'Honeydew Chicken Noodles'?
No, it has nothing to do with the fruit if you ask me. It's actually more to do with Honey itself which is obviously used in the preparation and cooking of the chicken and also the thick, orange-y gravy that comes with the dish.
Yeah I know it looks like a big ladle of oil was poured over the noodles but it's not that. It's a gravy that is a little on the sweet side but actually goes very well with the chicken. The problem I had is that it was so thick that it had problems penetrating into and in between the noodles so you have quite a task when you try to mix everything up together.
And when you do, the noodles seem to absorb the gravy so you end up with thicker and soggy noodles.
The chicken has a nice charred outer-layer so you can actually enjoy this roasted chicken which has a great flavour when you bite in. Unfortunately, I got the chicken wing in this case so I ended up biting into quite a bit of bones. In fact, now that I come to think of it, it was pretty much always chicken wings when we had Honeydew Chicken Noodles at First Muslim and I think I actually real enjoyed it.
So why the hell am I complaining about it now? Well, I guess this is growing up.
(Did anyone else get that Blink 182 reference?)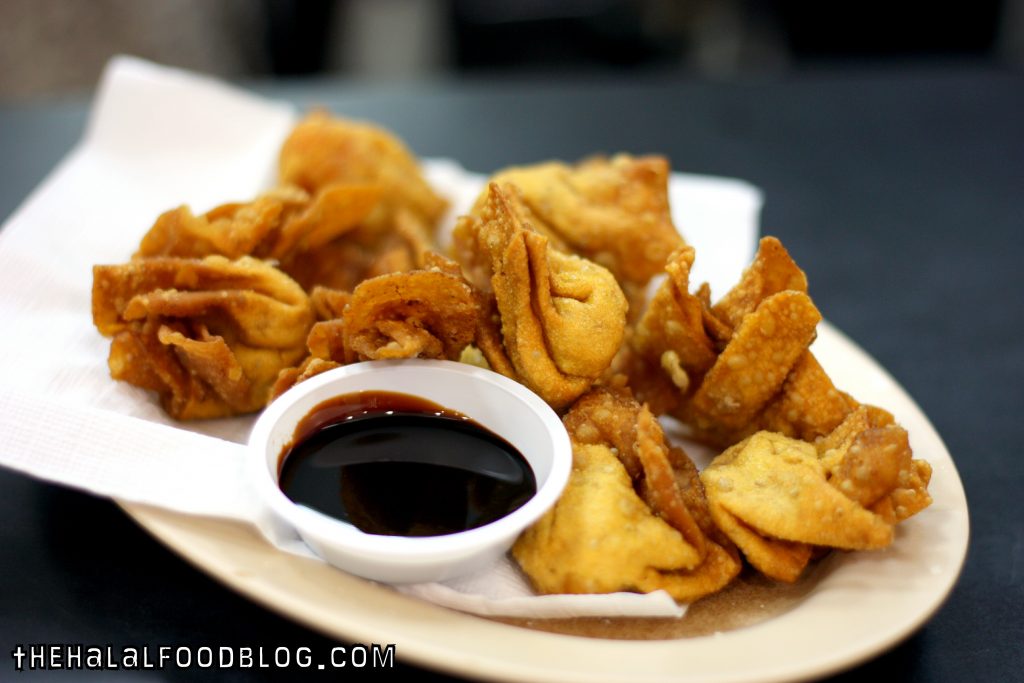 So I ordered some Fried Wantons to go along which is always a good idea right especially when you're having noodles. You can order either $5, $7 or $10 depending on how many people you're eating with or how hungry/greedy you're feeling LOL
Something interesting about the Fried Wanton is that the filling is not just minced chicken but there appears to be carrot incorporated in there somewhere too. Now, this is not necessarily a bad thing but I guess it was just a buit of a surprise.
Anyways, the Fried Wantons were nice and hot and crispy and tasted not bad (once you get your head about the carrots bit) so this is a good snack to order and I'm guessing one of the most popular side dishes at Puncak judging by the number of tables that has Fried Wanton on them while I was there.
Adam's Verdict:
Honeydew Chicken Noodles 2/5 — Fried Wanton 3.5/5
The menu at Puncak is actually quite extensive, they not only have a variety of noodle and rice dishes to choose from, they've even got Claypot dishes, an impressive Tze Char selection all of which are freshly prepared upon order.
It's pretty safe to say that the Honeydew Chicken Noodles were nowhere close to what I remember them to be at First Muslim. They also have the same dish next door at Cahaya and I originally wanted to go back there and try it also to compare.
But I think so… maybe better not. I think I'd like to keep what little memories I have left of the original Honeydew Chicken Noodles because that's the version I enjoyed. I think that if I tried any other version, I'd probably just complain instead of compare.
So next time I visit Puncak, I'll order maybe the Shredded Chicken Noodles or something.
And definitely the Fried Wanton.
Far East Plaza
14 Scotts Road #05-94
Tel: 6738 4348
Operating Hours:
10.30am til 9.30pm Daily
All information (including prices, availability of item on menu and Halal status of establishment) are accurate at the time of posting. All photos used in this site are property of The Halal Food Blog unless stated otherwise.