PrimaDéli has given us some of the best cakes EVER! And I'm not exaggerating when I say that okay. Cakes of all shapes and sizes in all kinds of wonderful flavours and (now) colours – PrimaDéli has them all!
Their new Shades Of Watercolour series of cakes is just as spectacular and we were lucky enough to try it recently. It's really quite power lah!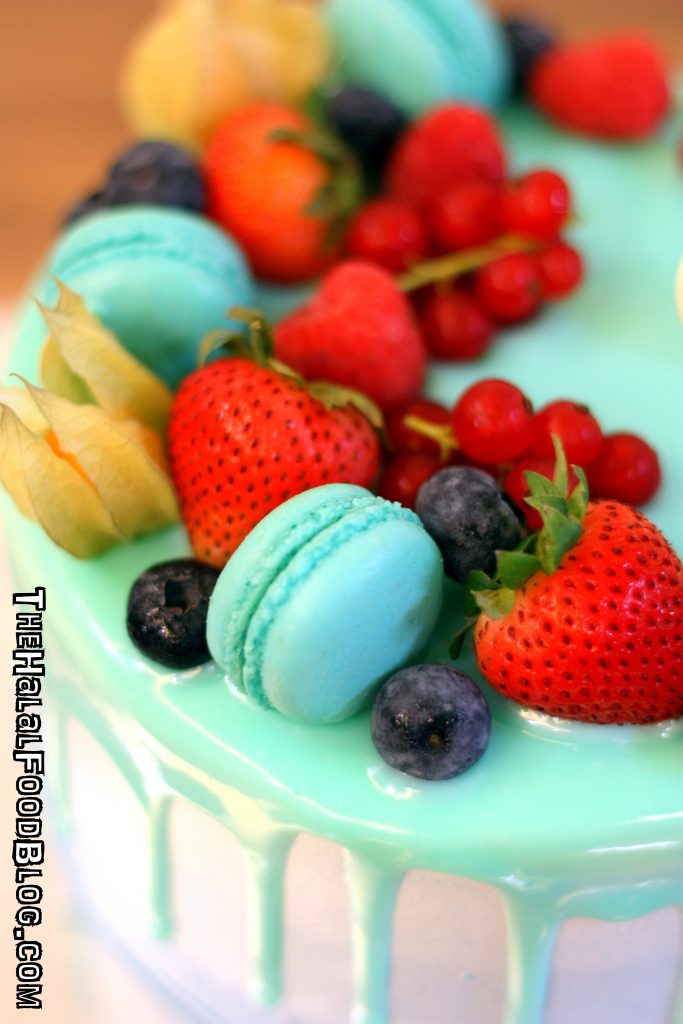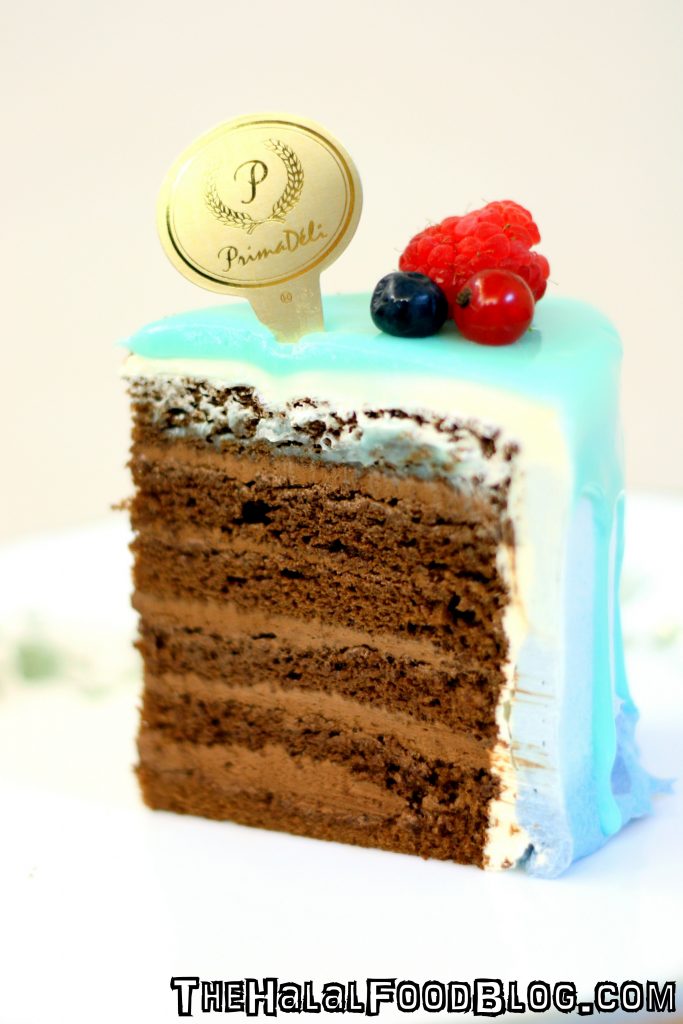 Wow that's a pretty looking cake if I do say so myself!
Always amazed with these 'dripping' cakes and the colour on this one is absolutely lovely. Even the sides has different shades of blue fading into each other. Well, it should be good looking after all since it's called the Shades Of Watercolour series right?
The top of the cake is adorned with fresh fruit and some macarons for good measure.
Within you will find layers of Chocolate sponge cake and truffle cream so you will glad to know that this cake tastes as good as it looks! Not overly sweet and definitely had us going back for second and third servings LOL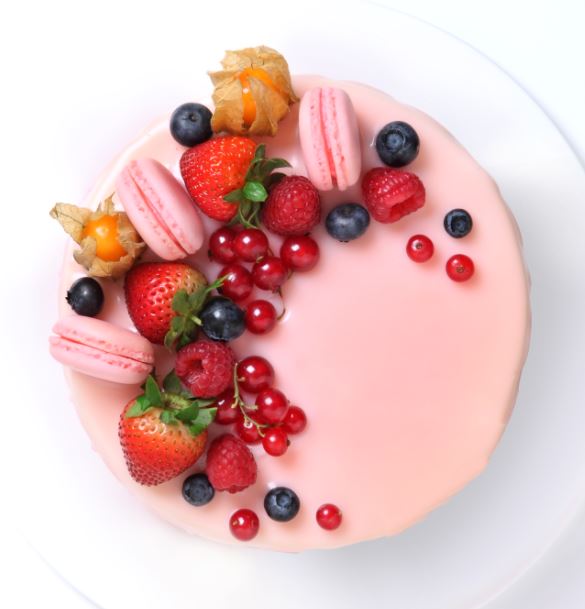 In case you're going for a more girly-girl feel then anything pink is always a good choice. The other cake in the Shades Of Watercolour series just so happens to be pink and instead of Chocolate sponge layers and truffle cream, you will enjoy Vanilla sponge and Strawberry cream instead.
The Shades of Watercolour cakes are priced at $52.80 each and available at PrimaDéli from 3 to 31 August 2016. Receive a complimentary Customise-Your-Own-Tote kit with every purchase of a Shades of Watercolour cake so be sure to hashtag #PrimaDeliWatercolour okay! Great family activity to enjoy (besides eating the cake)!!
It looks like PrimaDéli has done it again – they've come up with another great cake that is as tasty as it is pretty.
If you ask me personally, I'd say the blue looks prettier because the berries contrast against the blue hue very well (and all those photos are #nofilter by the way) but hey that's just me.
Whichever one you choose, you are guaranteed of a super delicious cake that is sure to impress your guests. After all, like it says on the packaging – "Best enjoyed with loved ones".
Just remember to indulge in a slice yourself. Or three.
39 outlets islandwide
Tel: 6276 3333
www.primadeli.com
Facebook: www.facebook.com/primadeli
Instagram: @primadelisg
All information (including prices, availability of item on menu and Halal status of establishment) are accurate at the time of posting. All photos used in this site are property of The Halal Food Blog unless stated otherwise.