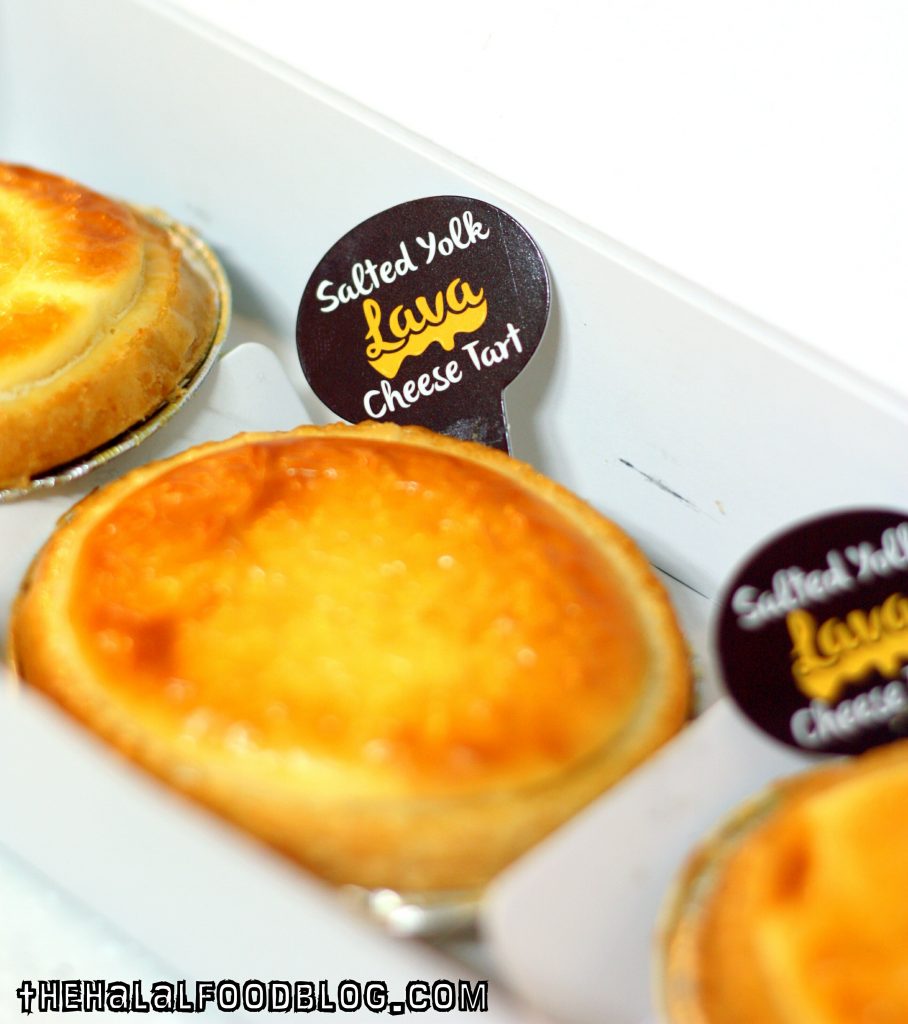 PrimaDéli is a long-time favourite of ours and we're sure it's a favourite of your too! They have soooooo many great and tasty treats that we have enjoyed for so many years and it looks like they are innovating some new and exciting things too!
And we're pretty sure most of you have heard about them by now.
Oh yeah. We're talking about the Molten Lava Cheese Tarts including the Salted Yolk Lava Cheese Tarts!!!
But please. Let's start slow. LOL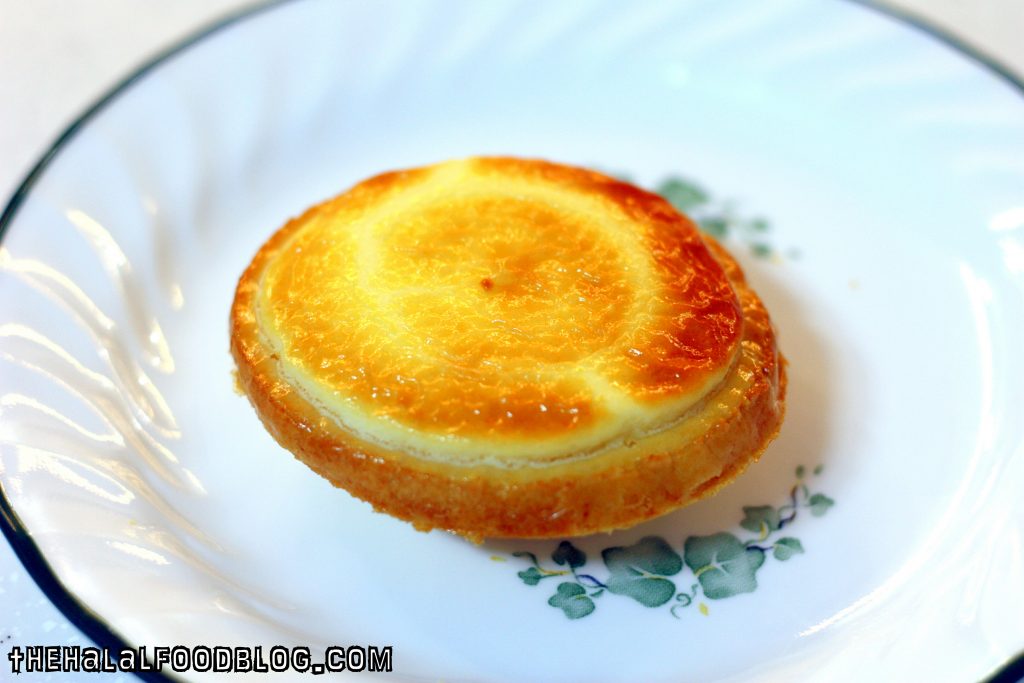 Cakes, puffs and pastries are synonymous with PrimaDéli and now they bring to us a treat that has been enjoyed by our friends in Japan and Hong Kong for quite awhile now apparently.
Rich and buttery shortcrust pastry form the shell for these special tarts that come in 2 varieties – the Original Lava Cheese Tart and the Salted Yolk Lava Cheese Tart. They look pretty much the same on the outside even though they contain different special fillings on the inside and they're differentiated only by the labels in the packaging when you buy them.
And even though the basic primary flavour is the Original Lava Cheese Tart, we know that you all want is to start with the other one first. Right? LOL
Say it with me now kiddies… "Ooooooohhhhhhhhhh!!"
If you love #SaltedEggYolkAnything as much as we do, your mouth is probably watering right now at the sight of all that salted egg yolk goodness just oozing out of that cheese tart am I right?
Well, the Salted Yolk Lava Cheese Tart starts off the same as the Original Lava Cheese Tart with a rich and creamy cheese filling in a buttery crust but the main (and most power to the max) difference is the addition of the salted egg yolk custard in there which does most of the oozing.
And if you think that's a sight to behold, wait til you taste it!
The contrast in flavours between the rich salted egg yolk and smooth creamy sweet cheese filling is a perfect match made in PrimaDéli heaven aka their bakeshop. Sedap giler to the max!!
Say it with me now kiddies… "Ooooooohhhhhhhhhh!!"
But hey let's not forget the Original Lava Cheese Tart okay.
In the photo above, we only managed to makan the Original Lava Cheese Tart a little bit later so the tart wasn't as 'Lava' as it's supposed to be and we're supposed to pop it in the oven for a bit of  a reheat but we don't have an oven at our new place yet so we made do.
And even thought it was oozy, it was still really tasty too! The cheese filling was still soft and creamy and you can see they are very generous with that filling.
But in the event that you do need to reheat the tarts to get that Lava nice and flowing before serving to your guests, all you need to do it pop it in the oven at 180°C for about 5-6 minutes. If you'd popped the tarts into the chiller for eating at a later time, then just reheat at 180°C for a slightly longer time of 10-12 minutes.
But here's a tip – the tarts are best consumed on the day of purchase so don't be a hero and go and buy them too far in advance okay because after 24 hours, it's a no-no. These tarts may be flying off the shelves but some planning will ensure that you will still be able to enjoy these little babies so don't fret.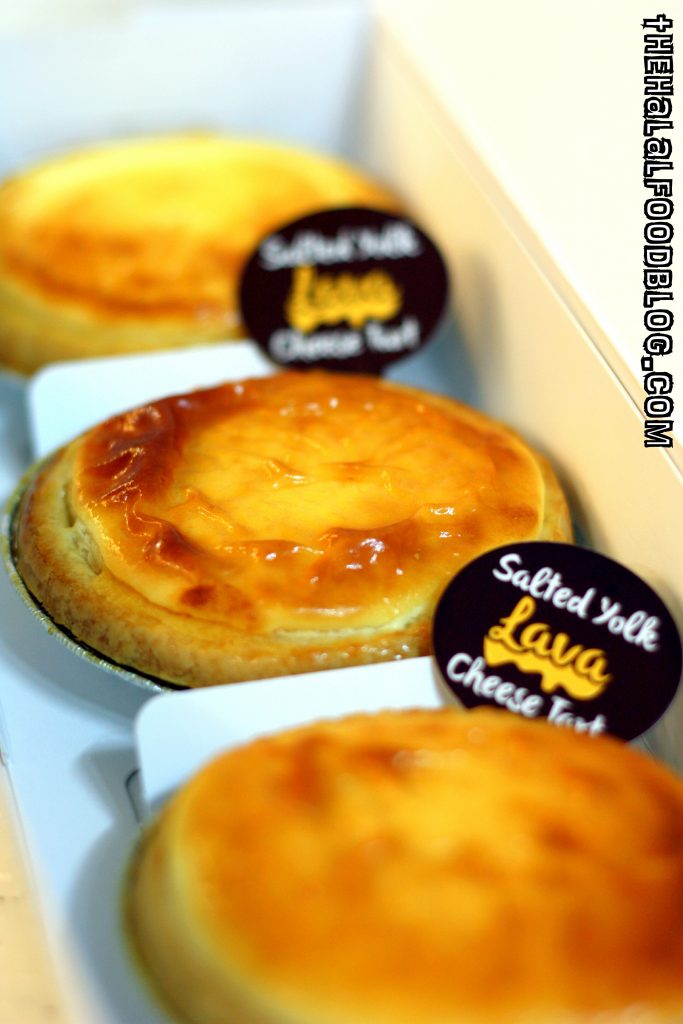 The Molten Lava Cheese Tarts are available from now til the end of the month (30th April 2016) at the special price of $2.00 and $2.40 each for the Original Lava Cheese Tart and Salted Yolk Lava Cheese Tart respectively.And like we said, these are selling like… errrr… hot tarts so plan ahead to avoid disappointment.
Still need convincing to try these tarts? Just scroll back up and take a look at that photo of the Salted Yolk Lava Cheese Tart again LOL SETTLED!!!
39 outlets islandwide
Tel: 6276 3333
www.primadeli.com
Facebook: www.facebook.com/primadeli
Instagram: @primadelisg
Operating Hours: Varies with outlets
Please refer to website for full details

All information (including prices, availability of item on menu and Halal status of establishment) are accurate at the time of posting. All photos used in this site are property of The Halal Food Blog unless stated otherwise.