Here's another little treat we enjoyed for our little Princess' 1st birthday party last weekend. (Besides the Pavlovas from Meraki by Dyy & Dee of course!)
So it came to what was probably the biggest thing at Alyssa's party – The Birthday Cake!!
And since our theme was 'Rainbow' the obvious choice was to go for a Rainbow cake right? Well, that was definitely an option but we wanted to get all the ideas we could so we scoured through as many websites and Instagram accounts as we could… just looking for that inspiration.
And then, we saw an old picture of MY OWN first birthday and the idea was set…

WE HAVE GOT TO GET A NUMBER CAKE!!
So we checked out a few websites and saw some really good ideas for Number Cakes on the PrimaDeli website. They had all kinds of cakes to choose from! All-time Favourites to 3D cakes to special Cartoon Character cakes (like Barney, Spongebob and the likes) and of course – Number Cakes.


(That's a snip from the PrimaDeli website by the way)
So we made a phone call and sent an email and PrimaDeli seemed like it was gonna be the perfect choice! One of the best things we liked was that they really wanted to make sure you get the cake you want so give them your ideas and if it's workable, they'll probably be able to accommodate.
So after much discussion and changes here and there, we finally got our cake!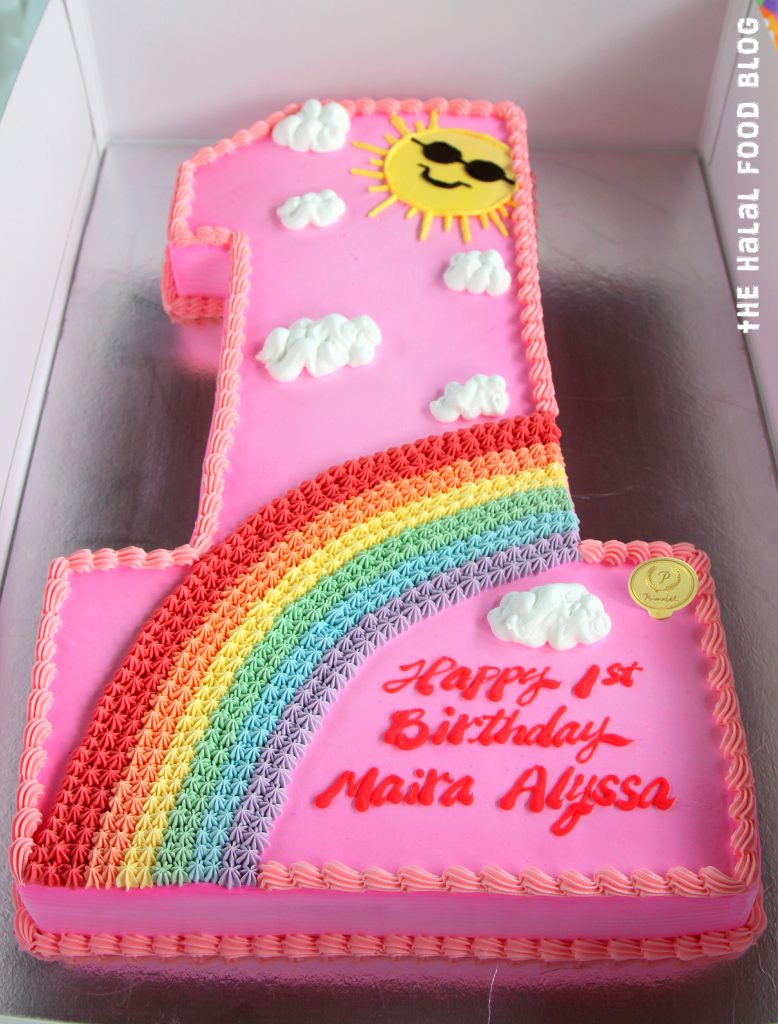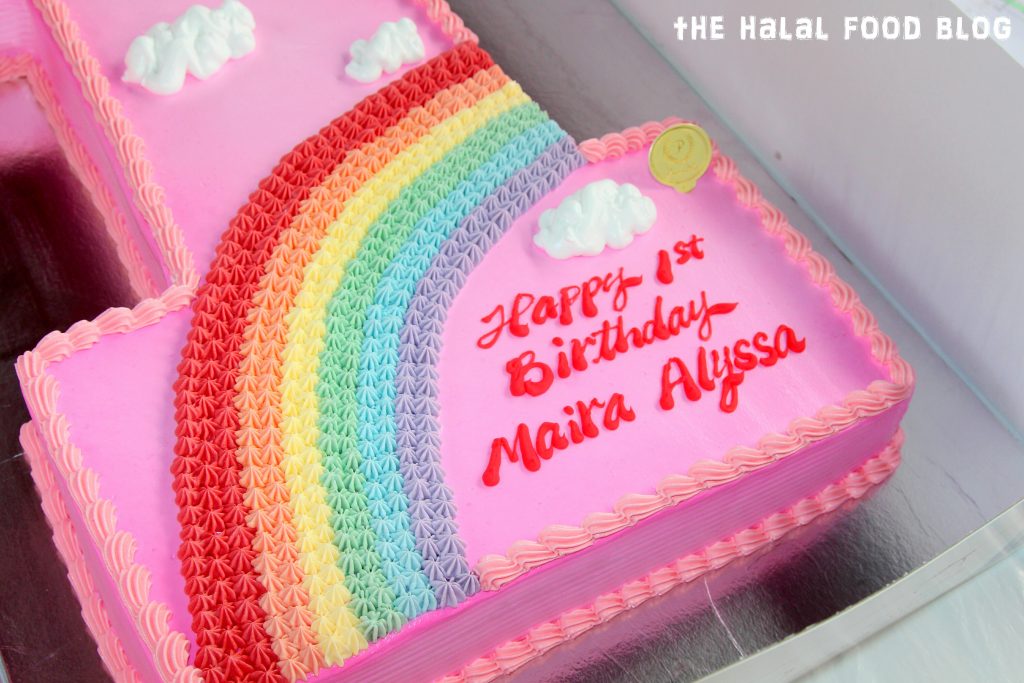 Doesn't that just look simply amazing!!! No regrets at all choosing PrimaDeli!!
They delivered the cake on schedule as planned and they have those big chiller trucks so there's no worry about the cake staying cool at all. Some more we were having an outdoor BBQ party so this was definitely peace of mind for us.
We got a 2.5kg cake which is actually a lot bigger than we thought LOL
But to tell you the truth we didn't know what to expect because we didn't see the finished product until it was delivered and we were really overwhelmed.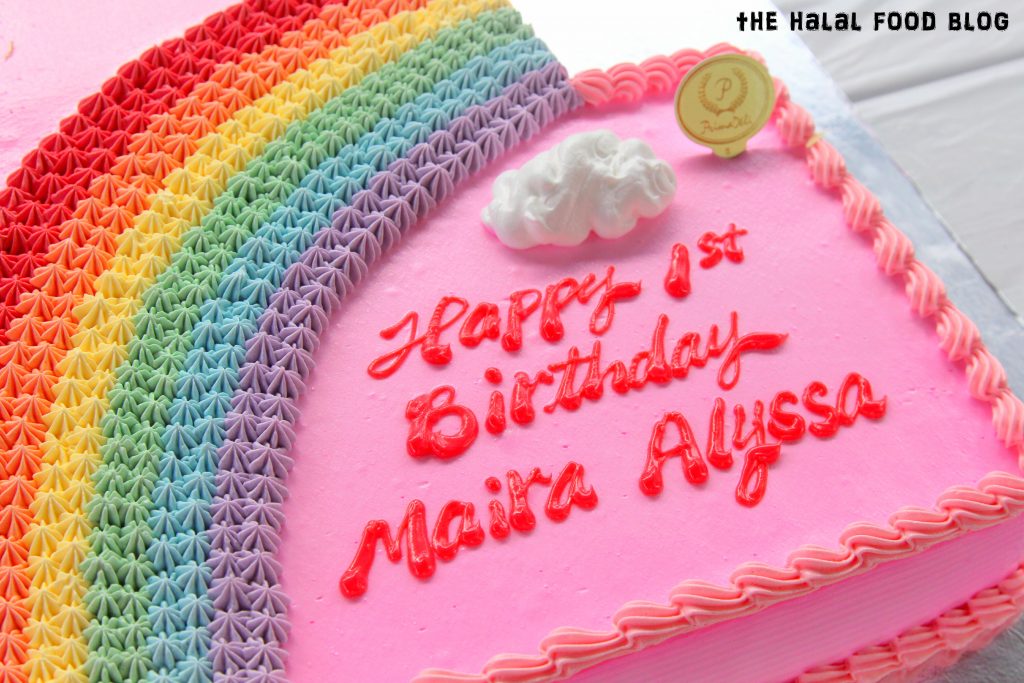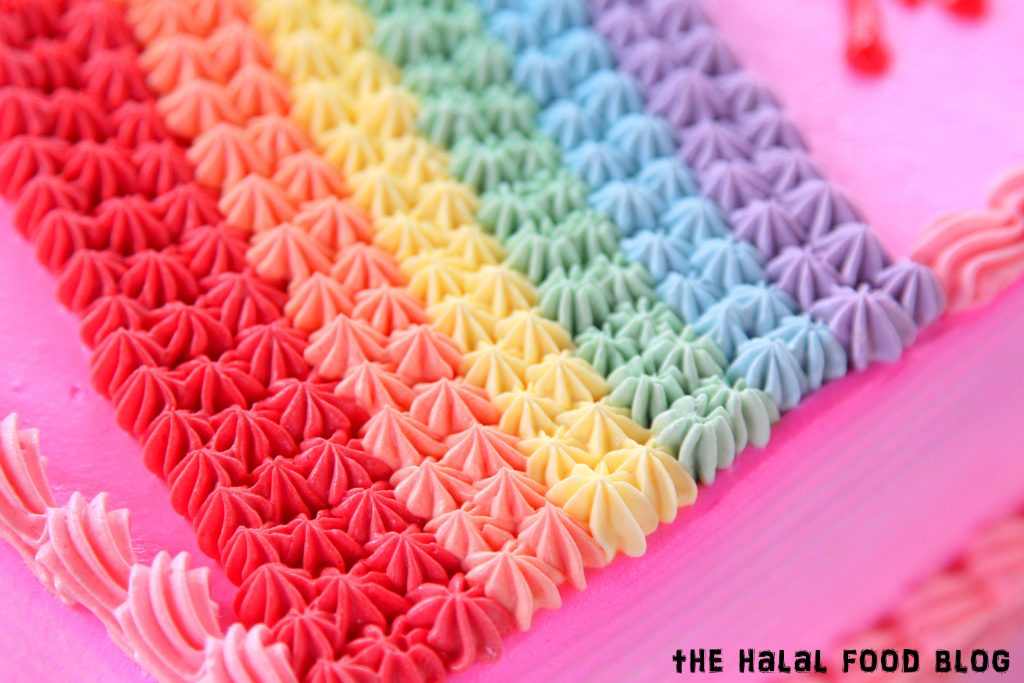 The cake was finished with a pink Fresh Cream which was super smooth and tasty. Even the clouds were cream! Only the sun was finished with some Truffle Cream for the sunglasses.
Just look at the piping work! The whole cake was hand-piped by someone who was obviously really good at it and had really steady hands! The smallest details were piped out to perfection I tell you! Really amazing.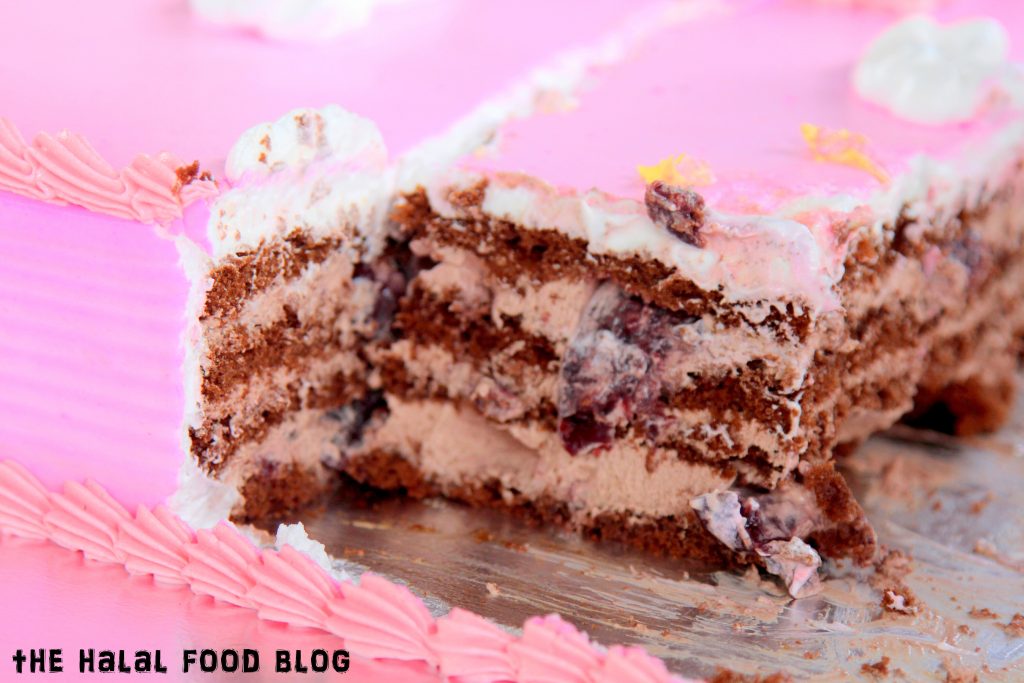 And yeah everyone was expecting a Rainbow cake for the Rainbow cake but we went with something a little more old-school I guess and it turned out to be a great choice too.
The cake itself was a Chocolate Sponge Cake which was super light and fluffy and not at all dry. Add in generous amounts of chocolate cream and dark cherries (like Black Forest like that lah!!) and we're all set! And those dark cherries are not those small small type okay look at how big the pieces are!
Perfect combinations and great efforts made this cake super tasty, super power and super special.
And guess what – IT'S THE BOMB BUT IT DOESN'T COST A BOMB!
The cake plus plus all the designing and plus plus adding the dark cherries all this and the cake came up to a total of less than $200!! And that's for a 2.5kg cake plus all that extra awesomeness!
Yeah there are are plenty of choices out there now and so many fantastic and creative cakes (some cost a lot too!) but hey we have no problems going to a trusted name like PrimaDeli especially when the result is such a joy.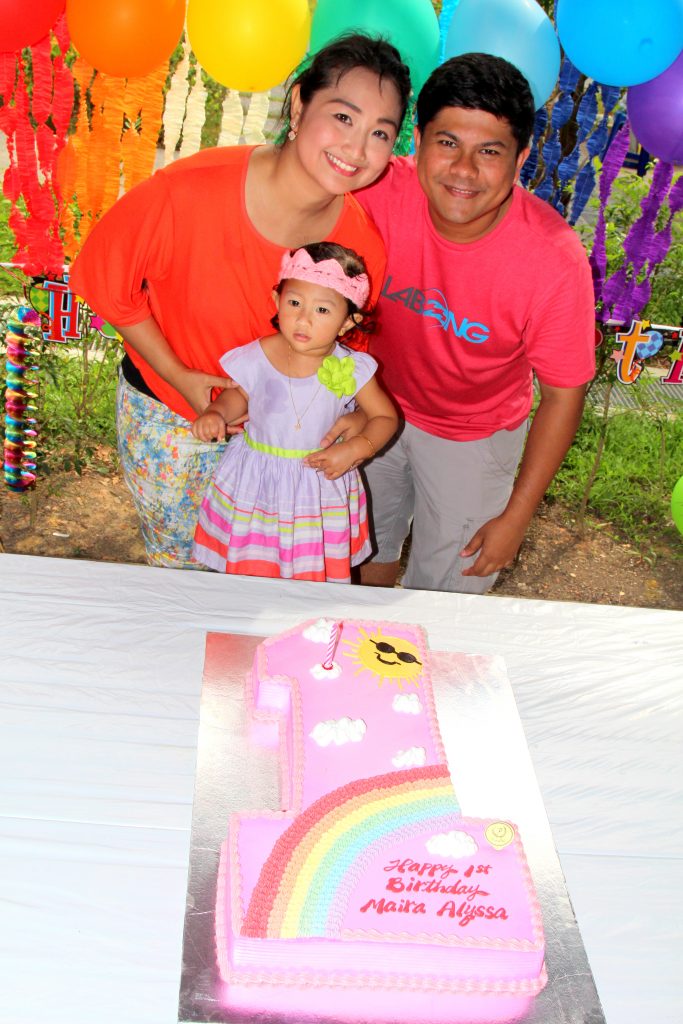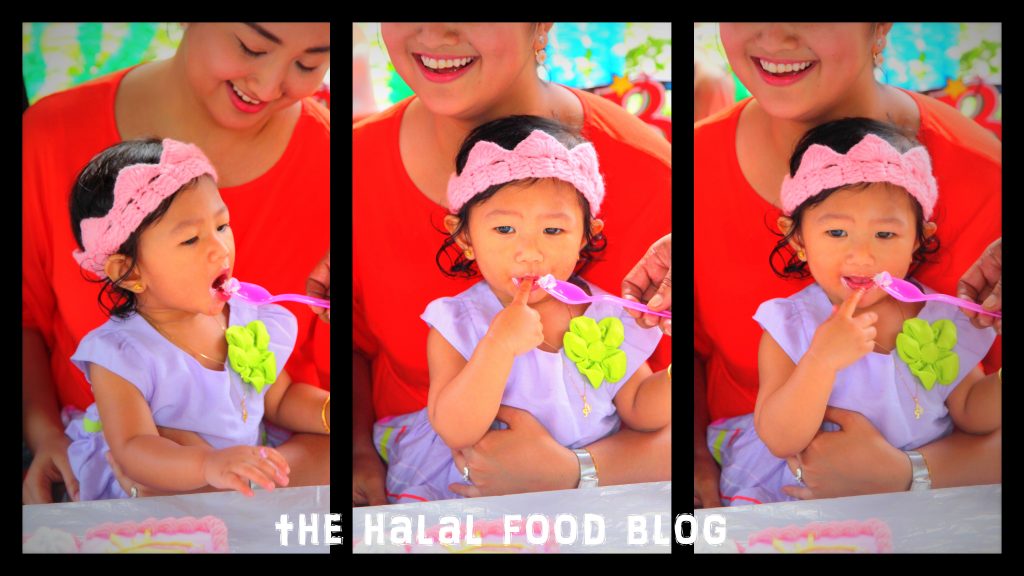 As you can see, even Alyssa and the rest of the kids really enjoyed the cake too LOL
She's probably too young to know what's going on now and she probably won't be able to remember anything about her 1st Birthday Party. But one day, we will show her the pictures and she'll realize that she had an awesome 1st birthday party with a super power birthday cake from PrimaDeli 🙂
www.primadeli.com
Tel: 6276 3333
All information (including prices, availability of item on menu and Halal status of establishment) are accurate at the time of posting. All photos used in this site are property of The Halal Food Blog unless stated otherwise.