So apparently Pavlovas are all the rage right now! But of course, us being the jakuns that we are, we only got our first try of an actual Pavlovas a few weeks ago. And guess the fates really want us to keep trying more and more Pavlovas because some people were kind enough to send some our way!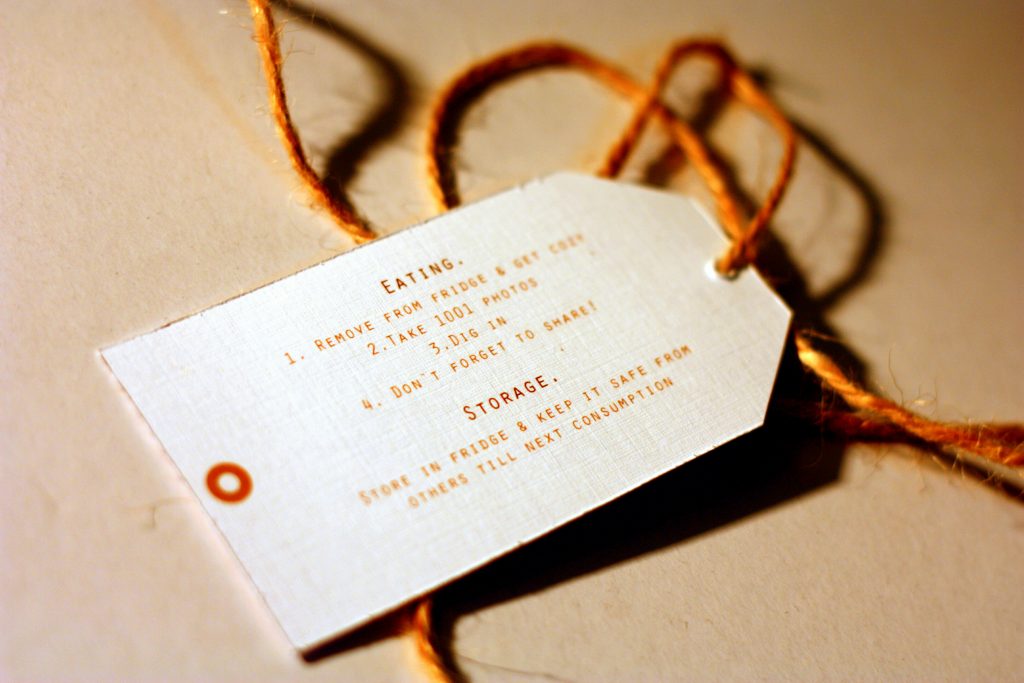 So what exactly is Pink Pavlovas all about? Well, seems to us like they're a little different from what you might be used to (which is fine by us!). And having a sense of humour is always a plus (because we are really funny too!) *crickets*
So check this out – Pink Pavlovas lets YOU decide how you want your Pavlova.
Yep that's right. You choose your size. You choose your cream. You choose your toppings. And you enjoy!
You can have a Pavlova party all to yourself with their Solo serving at $4 per Pavlova (minimum order of 4) and that just so happens to be the one we are going to feature in this post. Or go the extra mile with Medium ($20) which serves 3-4 pax or it's party time with the Family size ($45) for 4-5 pax.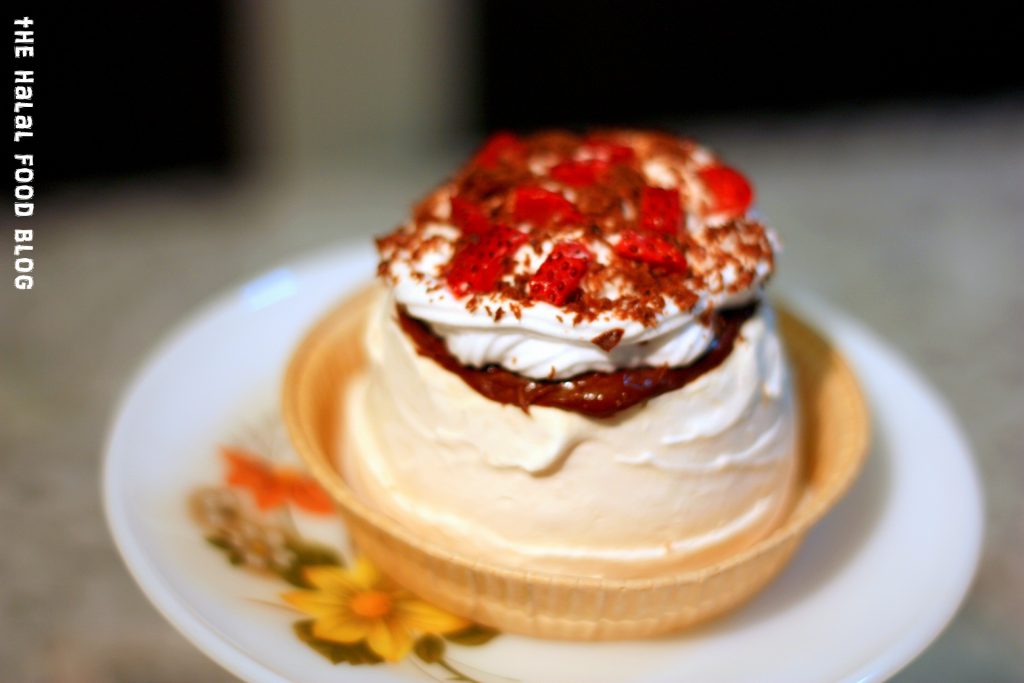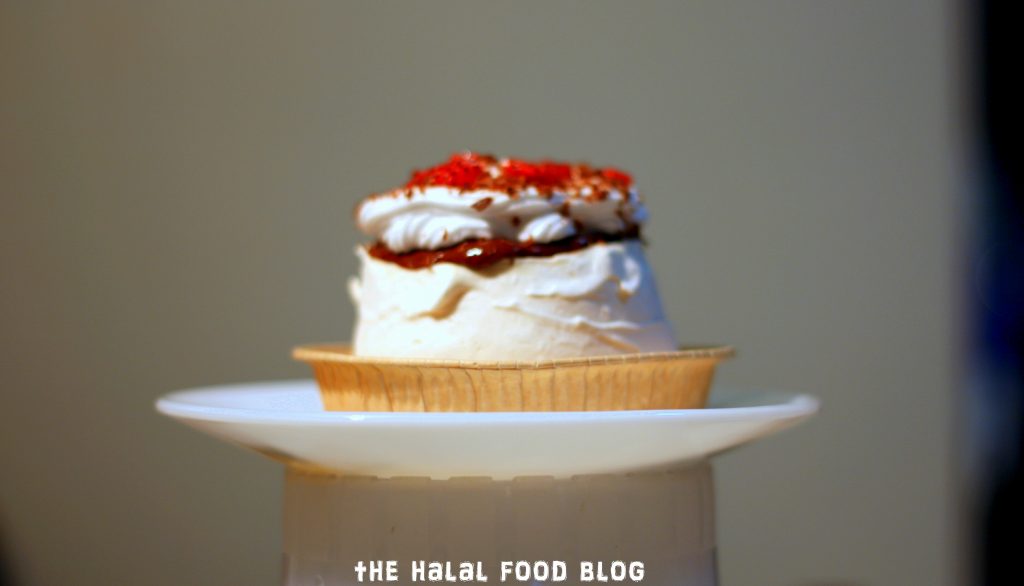 So we started off with this tasty little number which is a Pavlova topped off with Strawberry, Chocolate Shavings, Sweet Cream and Nutella. Automatic win! Because how can you possibly go wrong with Nutella right???
The Sweet Cream was definitely tasty (because the sweeter the better for us) and cream is always great when its with chocolate like the Nutella and the chocolate shavings in this case.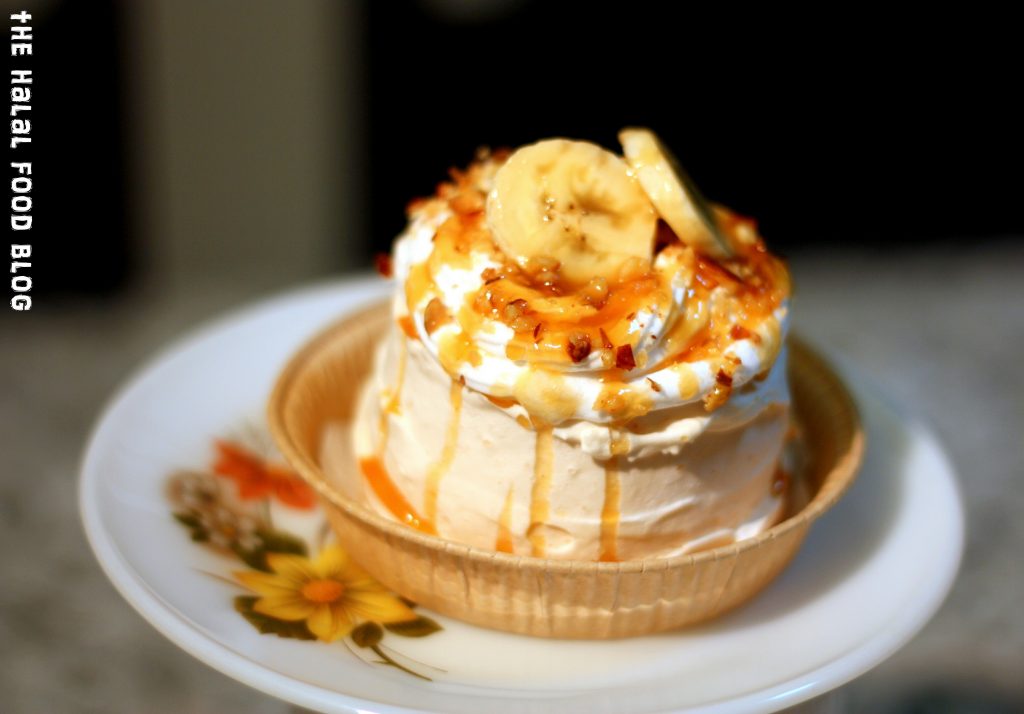 Sauces are also an option for the toppings (there are 4 different types) and Caramel is the chosen one here.
Paired with Banana and Almonds for a delectable treat!
Hmmmmm…. maybe the Banana with Nutella also might be quite power ah!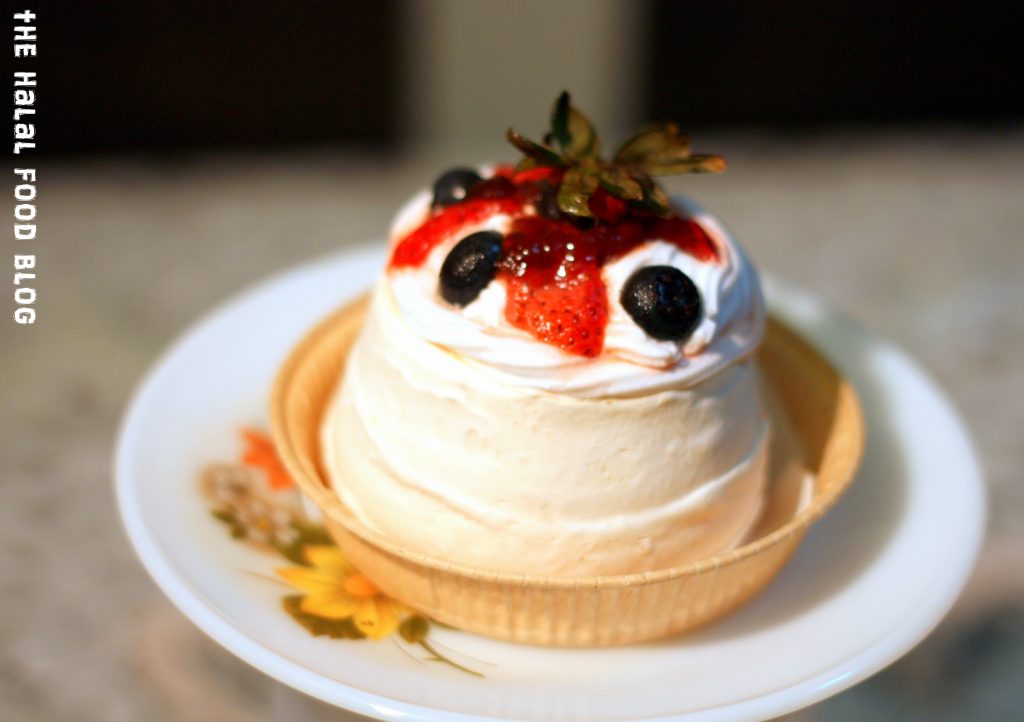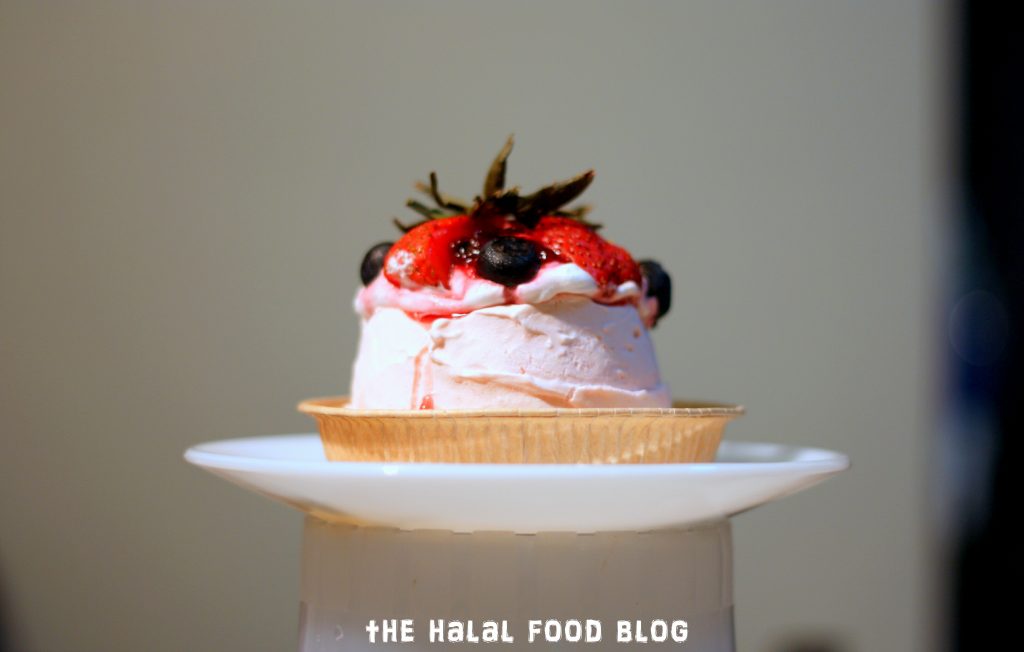 Last but definitely not least was probably the simplest combination of toppings on the Pavlovas we were sampling. But of course, sometimes simple is best!
We actually got 2 of these but one of them the Pavlova was kinda like a… strawberry flavour we think? It tasted super delicious and a lot like Strawberry Milk. We didn't see any flavour selection for the Pavlova itself on their site but maybe it might be worth it to ask when you order!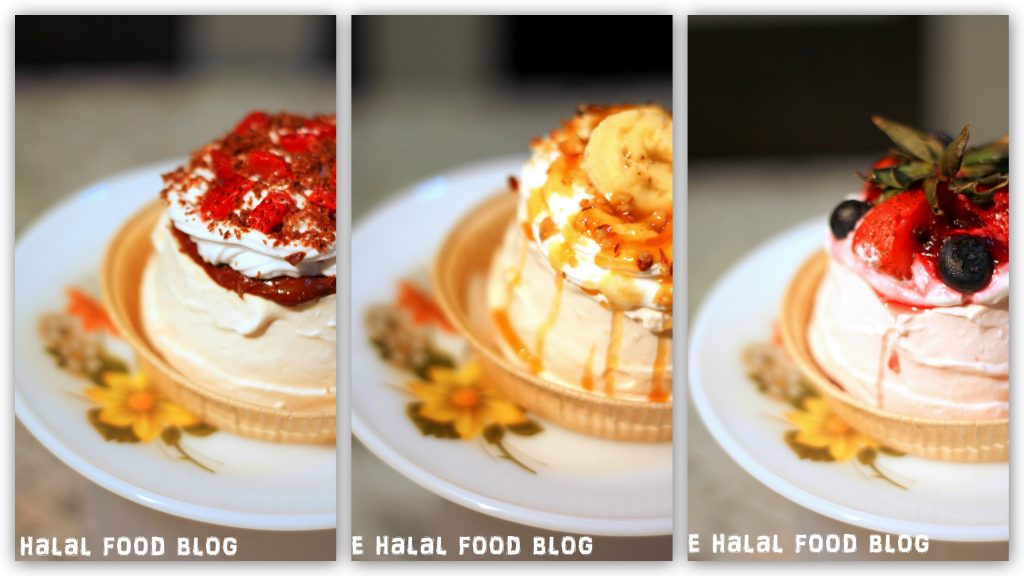 So after you select your size (either Solo, Medium or Family), you select your toppings.
Choose some fruit toppings like Strawberry, Banana, Kiwi, Peach and Blueberry. Based on the ones we sampled, mixing and matching seems like a great idea but don't overdo it lah. Maybe maximum 2 should be good. And if you're telling me should put more cos should eat more fruits then maybe you shouldn't have the Pavlova but maybe a Fruit Salad or something instead LOL
Next up is the Sauce selection – Chocolate, Caramel, Strawberry and Nutella.
Sorry – Nutella wins.
And if you feel like it, extra toppings like Oreo, Almonds, Chocolate Chips and Chocolate Shavings are also available.
It's actually a really good idea actually. And we're pretty sure that their toppings list will be expanding in the future. In the meantime, got Nutella so means should be okay!
Check out their site www.pinkpavlovas.weebly.com where you can place orders
Check out their Instagram @pinkpavlovas for more great pics of their Pavlovas!
Special thanks to the team at Pink Pavlovas!!
All information (including prices, availability of item on menu and Halal status of establishment) are accurate at the time of posting. All photos used in this site are property of The Halal Food Blog unless stated otherwise.