You all may remember us re-posting on Facebook and Instagram that Pies& Coffee we recently certified Halal! We think heard a collective gasp of excitement LOL they've always had an impressive collection of dishes on their menu that we've been dying to try and now that they have been certified Halal – there's no better time than now!!
We've gotta admit that there is definitely a shortage of such makan places that offer something like pies which seems like something pretty simple right? Well, it may seem simple but it's no easy task especially if you are talking about churning up a high quality and tasty dish plus such a wide range of dishes mind you.
So we recently visited Pies & Coffee for a sneak peek at some of the items on the menu and we were definitely pleasantly surprised by the selection that awaited us!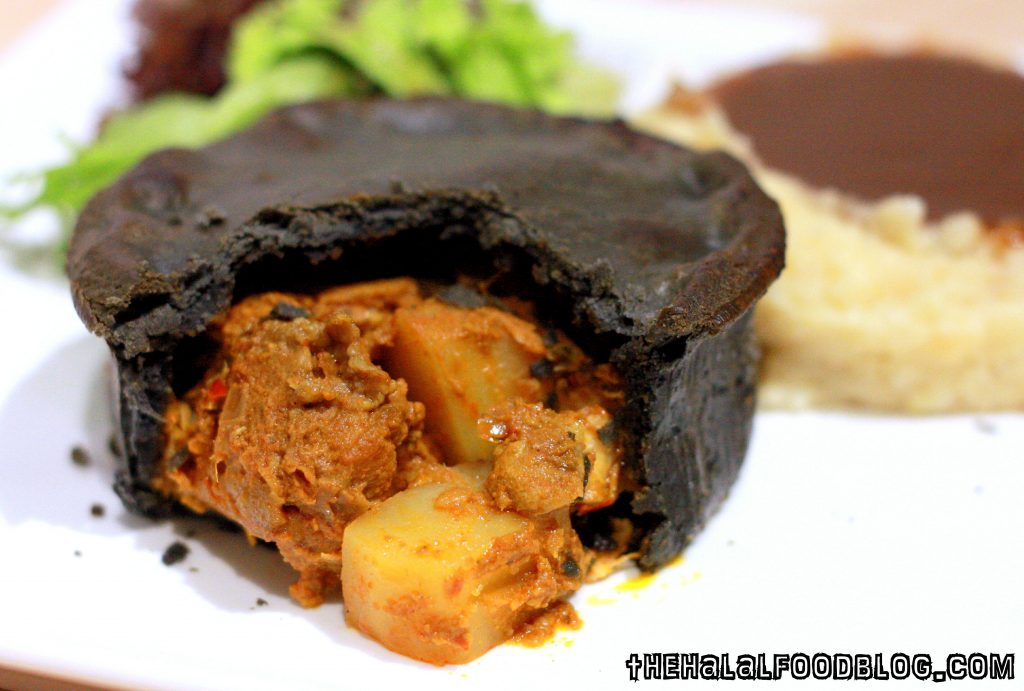 First up was the Charcoal Crust Curry Chicken. We've seen 'charcoal' incorporated into bread and even dim sum in recent times but this would be the first time we'd be trying it in a pie crust!
We're guessing that some of you might be put off by the whole 'charcoal' thing but it's really quite okay. It gives the pie crust a little bit of a more distinctive taste but you'll still enjoy the buttery goodness of a pie crust that you'd expect so don't be afraid to give it a go!
You're gonna love the filling especially if you're a curry fan. This is the traditional kind of curry flavour that isn't too spicy and you'll get to enjoy the curry flavour with every bite. Chunks of tender chicken and potatoes complete this serving of yumminess!
This pie is from their All Time Favourites Selection which also includes Beef Rendang, Chicken Mushroom, Chicken Cheddar and Mushroom Ragout pies.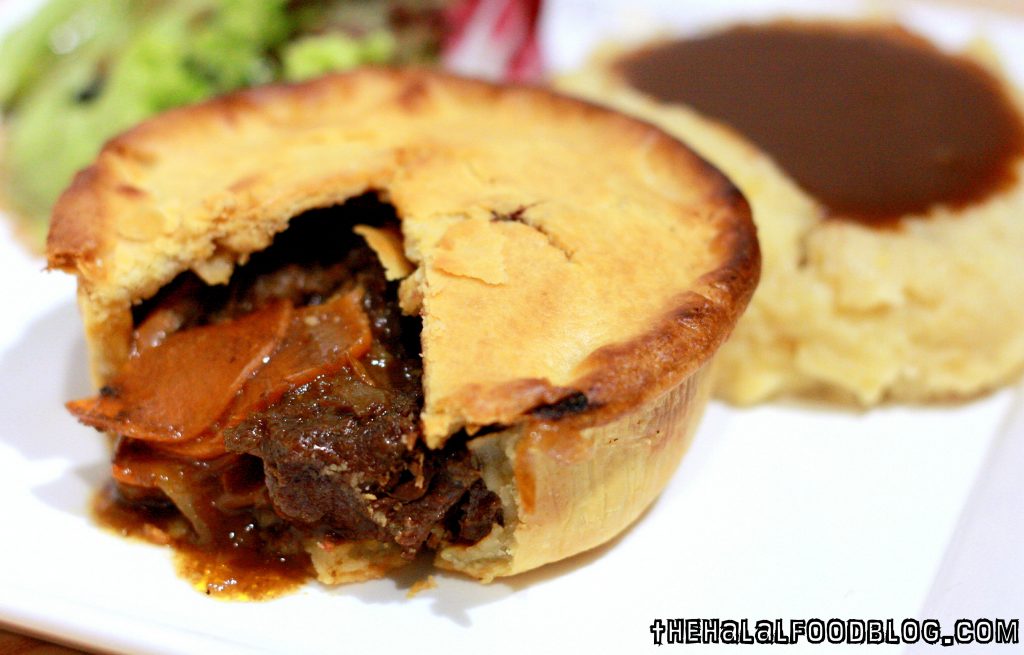 From their Premium Selection, this is more traditional take on a pie and definitely a great choice for all you meat lovers out there for obvious reasons!
Within the buttery pie crust lies juicy, tender pieces of beef cheek which are fork tender and definitely full of good ol' beefy flavour plus some carrots and onions for good measure.
Along with some carrots and a savoury gravy within, this is a very hearty pie that's sure to fill you up and satisfy any cravings you might have for a good pie for sure!
And you can also see what a great pie crust that is. Nice and flaky and full of buttery goodness! Plus it's not too thick either!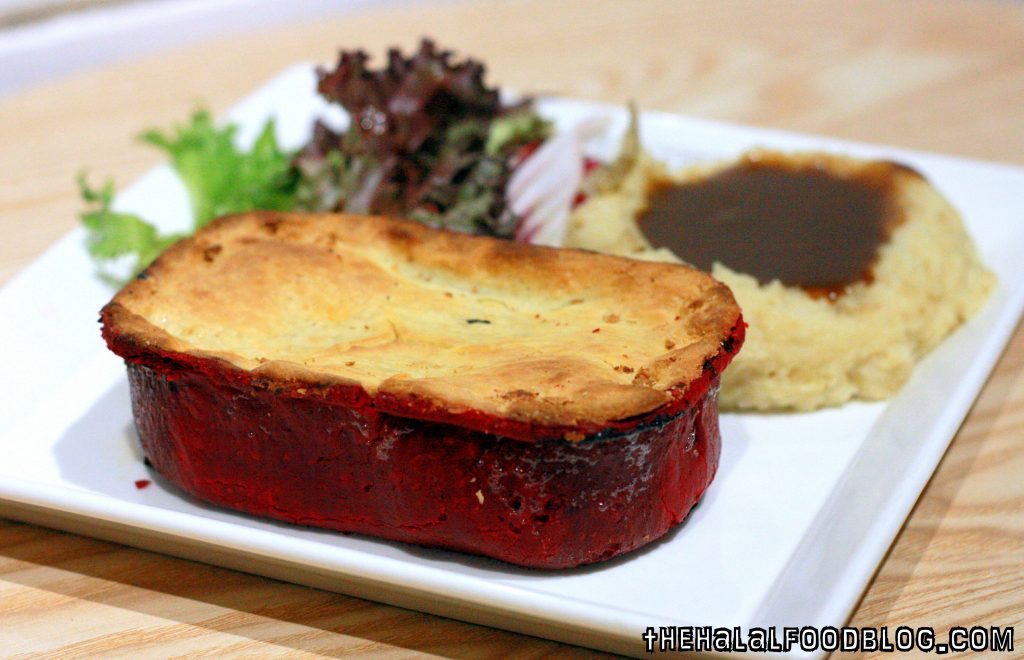 Here's another really unique pie with a very special crust.
Tell us – have you ever had a Beetroot pie crust before? Wait wait.. have you ever had a beetroot anything before? LOL yeah beetroot is definitely not something we get at many place so here's our chance.
Just look at that lovely deep red colour of the pie crust! That's #nofilter by the way! And it's not jut the colour that caught our attention. You can definitely detect a slightly sweet taste that is unmistakably courtesy of the beetroot. But don't worry you'll still be able to enjoy that hearty filling in the pie.
Now, if it was us, we probably might have passed on the chance to try this pie because most people would think that the idea of a 'barbeque chicken' anything is passe and dull and nothing unique but boy oh boy were we lucky that this pie came our way because it is anything but boring.
Firstly, let us clarify that the 'Barbeque' in the name of the pie does not mean it tastes like BBQ sauce (which is what we were originally worried about) but instead, the filling of chicken and potatoes had a very tasty flavour that was reminiscent of a stew bursting with rich and hearty flavours. With the beetroot crust, this one is a winner for sure!
In fact, this was our favourite pie of the 3 we tried that afternoon!
But hey, there are so many to choose from so you'll have to find one that suits your own tastes!
Besides The Beef Cheek and Barbeque Chicken in Beetroot Crust, maybe you might consider the Lamb Shank or the Steak & Nacho Cheese pies instead?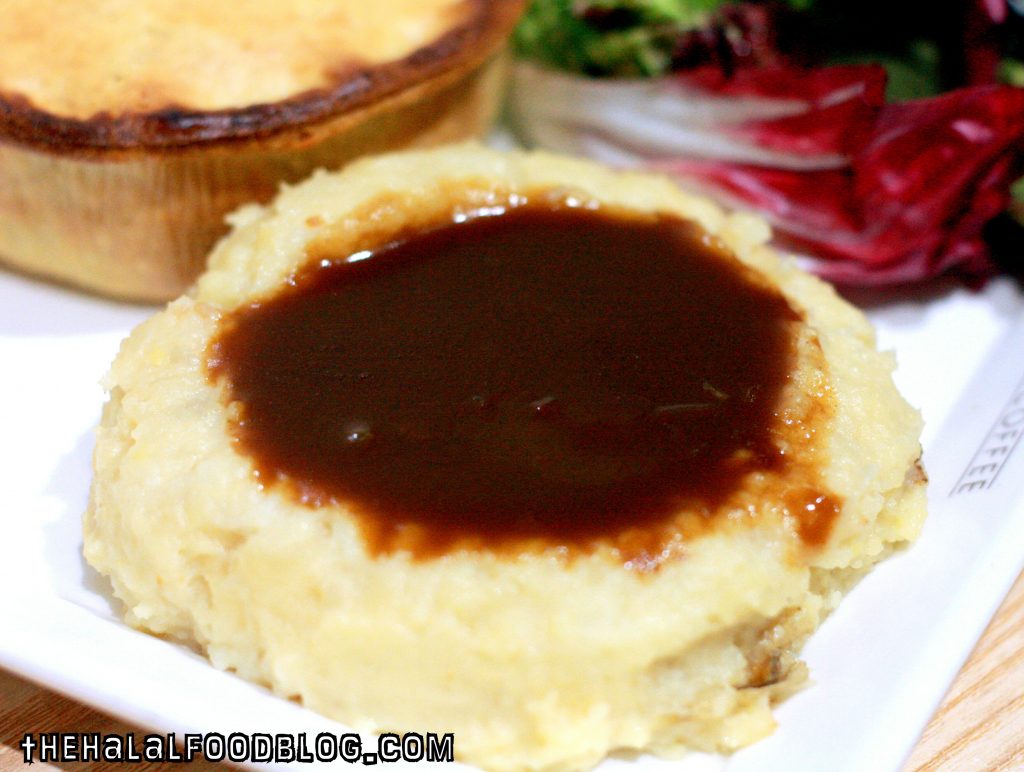 By the way, any pies you get from the Savoury Pies selection (which includes both the Premium Selections and All Time Favourites) come served with some fresh salad and some pretty tasty mashed potatoes too! Complete with pool of brown gravy simply because it's the bomb.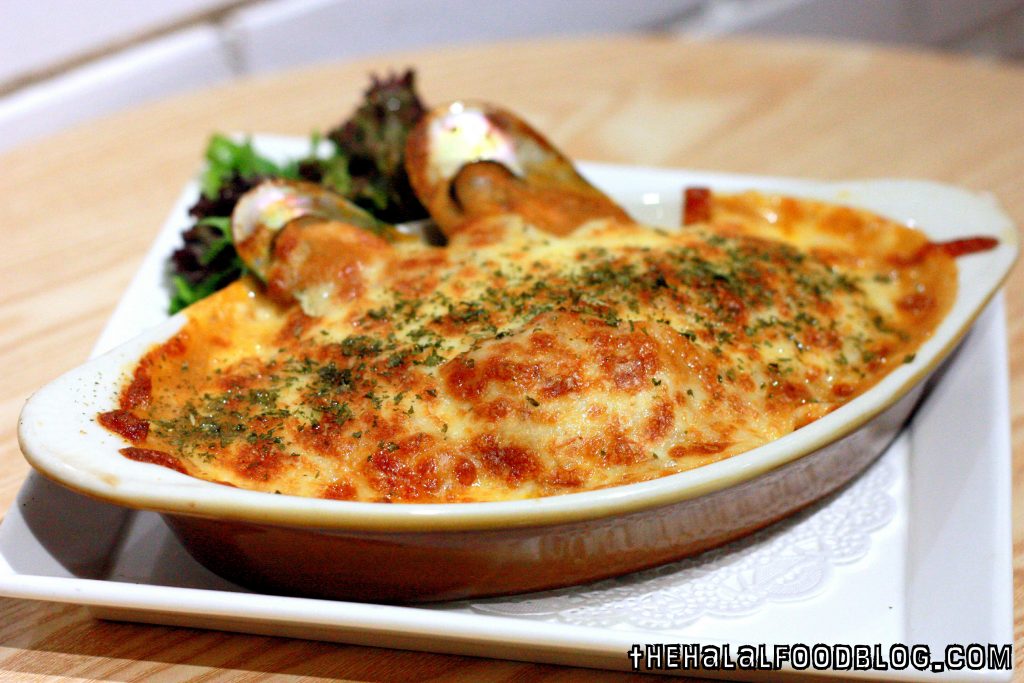 At Pies & Coffee, they have more than just… pies and coffee LOL
We also had a go at the Lobster Bisque Baked Rice which as you can see is a very generous serving just like almost everything on the menu.
Baked rice and baked pasta lovers can rejoice! They actually have a few baked rice/pasta dishes available on the menu too! One of which is the Lobster Bisque Baked Rice.
Rice with lobster bisque as main flavour packer including big bits of lobster meat, a couple of mussels and a whole lotta cheese!!! Ooey gooey cheeeeseeeeeeeeeeee!!!!
But please remember that Lobster Bisque does have a very distinctive flavour so go for it if you're a big fan of Lobster Bisque. Else, they also have Curry Chicken Baked Pilaf Rice, Chicken Mushroom Rigatoni or the Baked Rigatoni Bolognaise which might be more up your alley.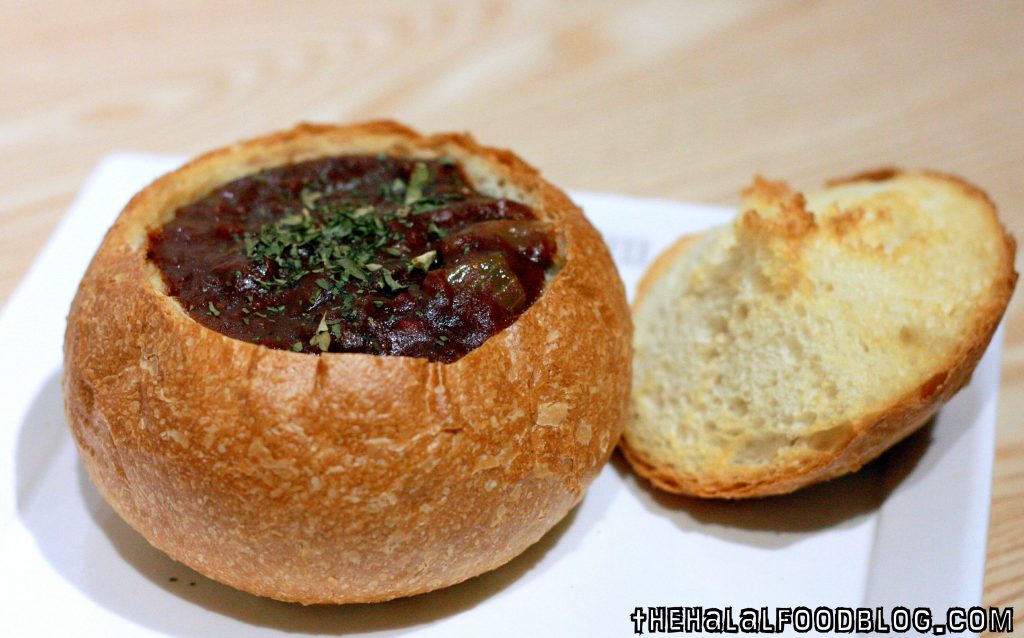 New on the menu at Pies & Coffee! Presenting the Hungarian Beef Goulash Pot Pie!!
A goulash is typically a tomato-based stew and it has a very rich and hearty flavour and we've had it once before when our Dad cooked it at home so it would be interesting to try this version!
Well, the flavours definitely do ring a bell! This version is a bit thicker though but still packo with that rich beefy and tomato flavour that we would definitely associate with a rich stew like this. Can just imagine tucking into this on a cold day or after a long day at the office – comfort food to the max!!
Well, it's little wonder that this dish has such a rich flavour – they stew it for no less than 5 hours!!!
This dish is so tasty that you can enjoy it even if you're not that HUNGARY! LOL Geddit? Hungary like Hungry?
*crickets*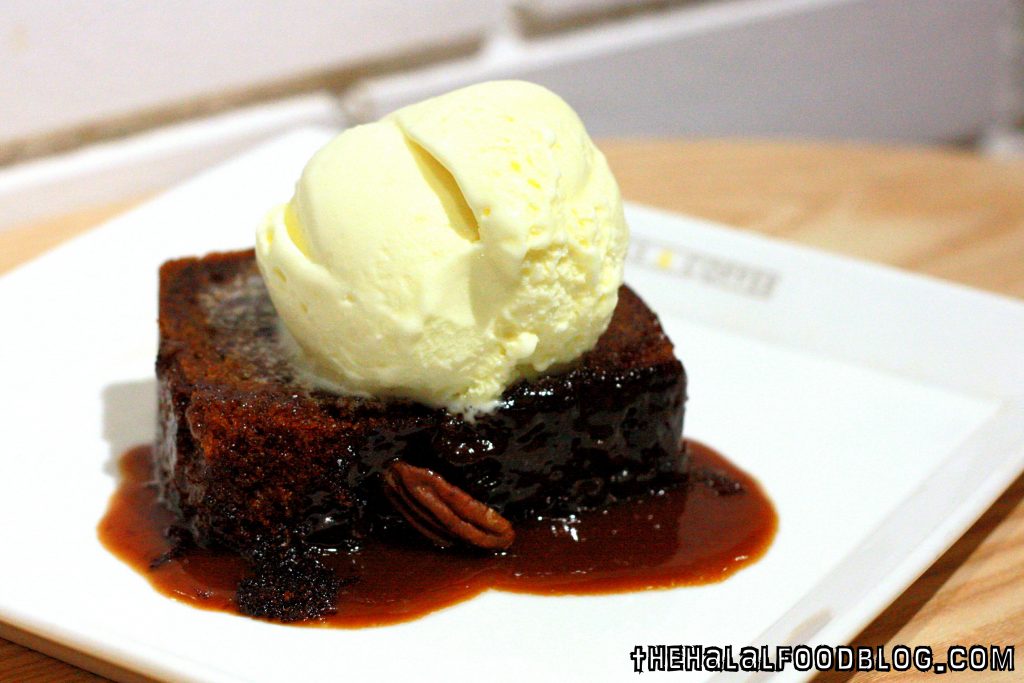 Aha we are on the the desserts and you people with a sweet tooth are really in for a treat because we have a sugary sweet overload here for you!
First up is the Sticky Date Cake which has caramel and a scoop of Vanilla ice-cream as added treats.
Well, you're definitely going to get hints of the date when you tuck in to the bits within but overall, you're gonna get the strong sweet sticky caramel flavour as you take big bites of this cake.
Overall, I'd say this is a very very sweet cake and definitely a good idea to share. But that scoop of ice-cream is a nice touch and help to balance the sweet flavours out.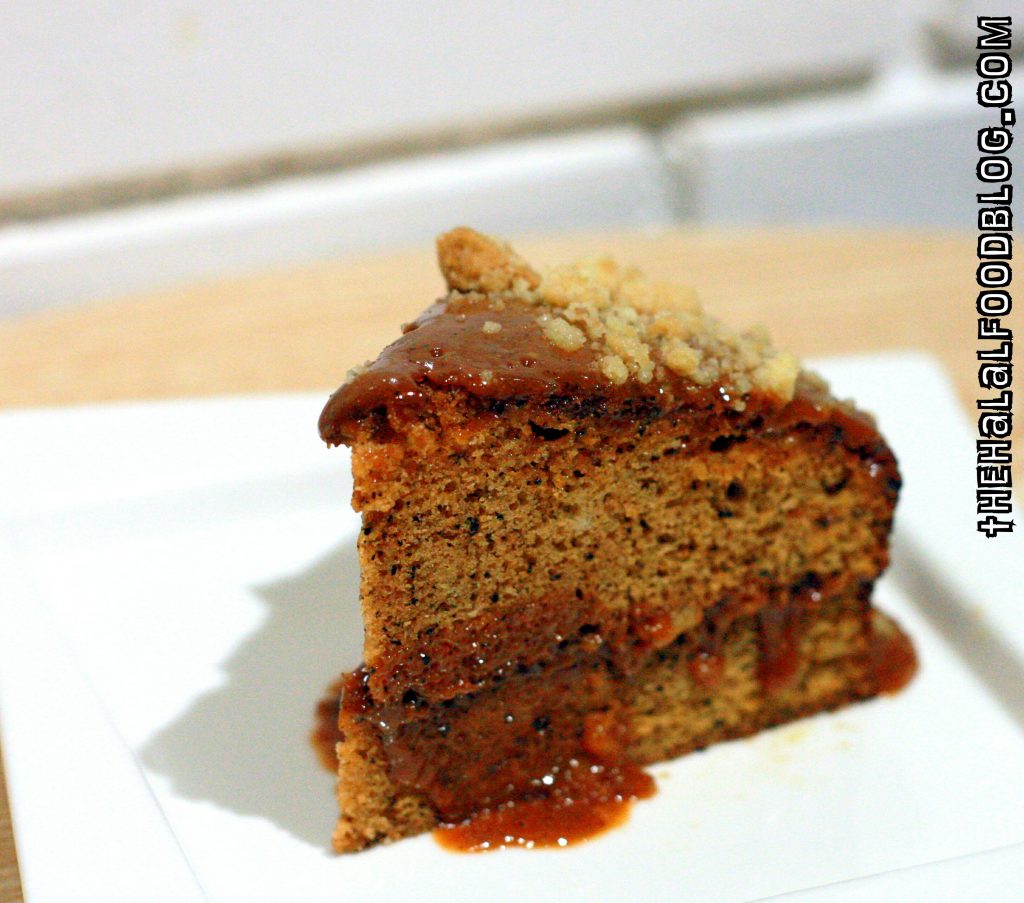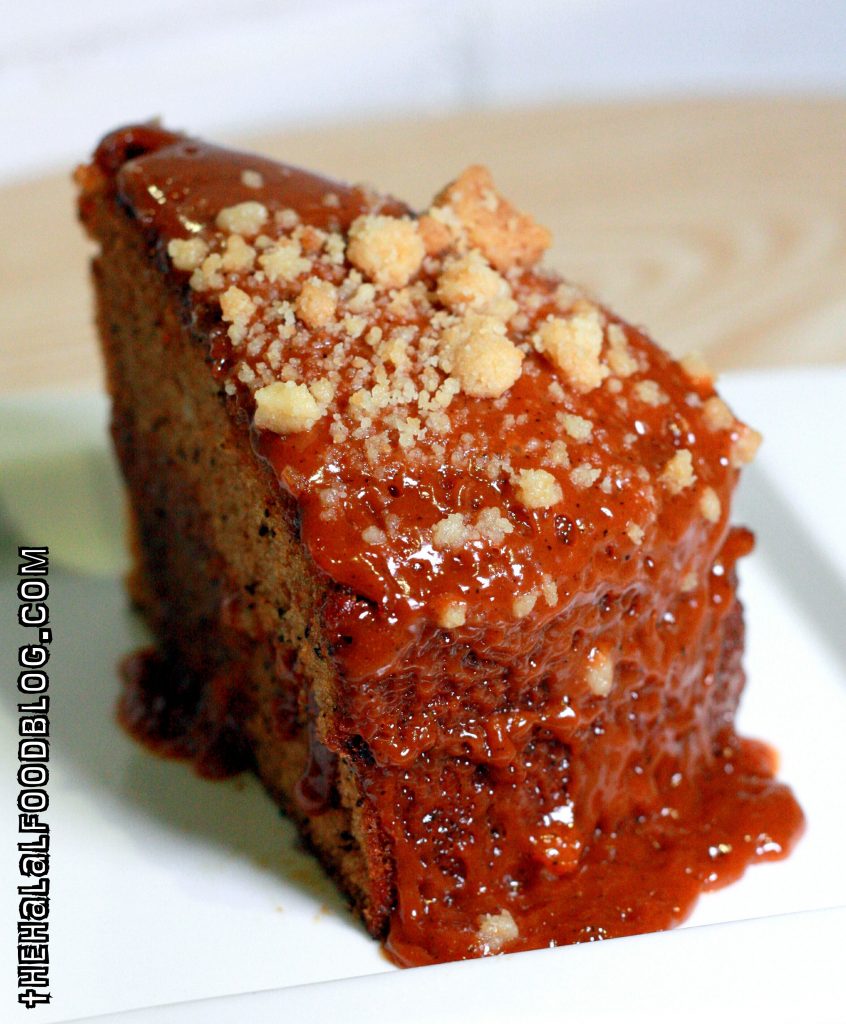 Here's a dessert with a bit of a local twist! Teh Tarik Cake is sure to appeal to those who have a taste for adventure and a taste for errrr Teh Tarik! LOL
The cake itself definitely had the flavour of tea. Reminded us of the times we've had Earl Grey Cake before and it was pretty similar (both are teas right?) and the sweet Teh Tarik glaze put the flavour and sweetness into overdrive. Definitely for those with a super sweet tooth and looking for a strong flavour!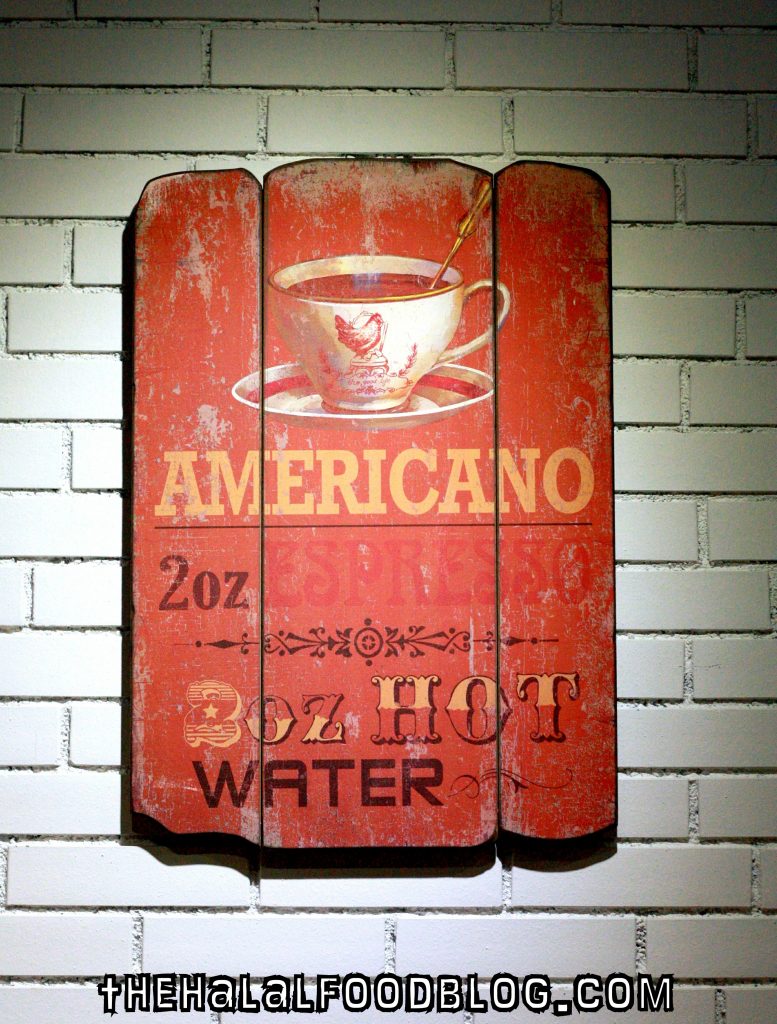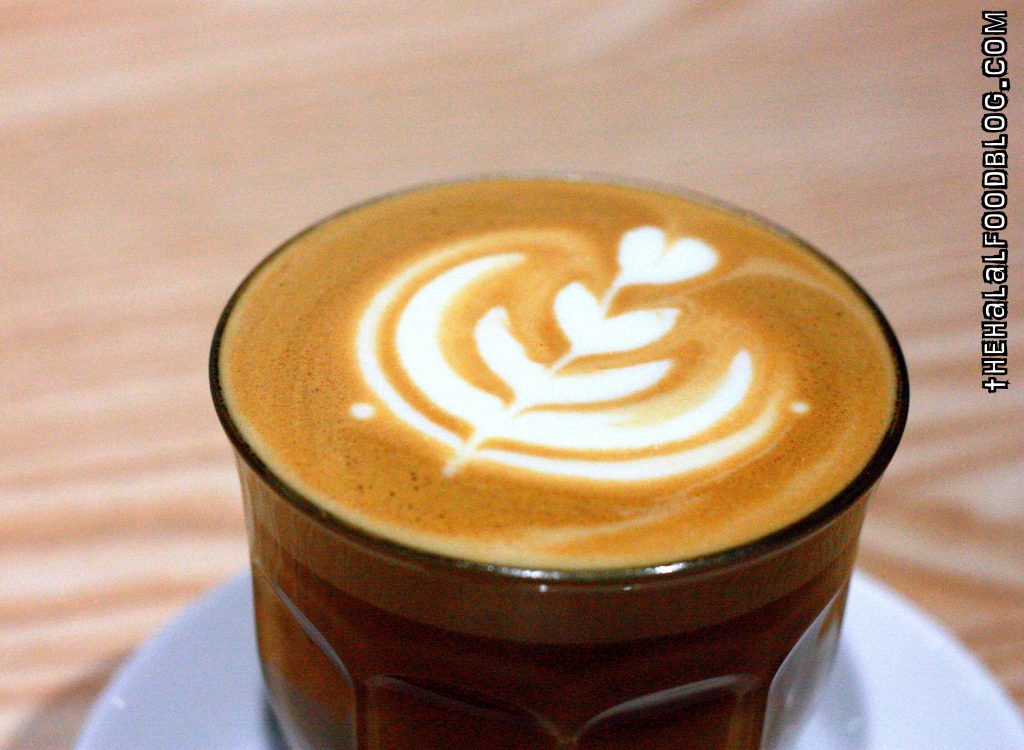 Well how could we visit a place called Pies & Coffee and try the pies but not the coffee right?
And I am indeed an Americano guy myself (my coffee preference not my nationality) but I wasn't the one having the coffee so Mein Bruder decided to go for an old favourite.
You could go for a normal Latte at $4.50 but choose a flavoured Latte instead for just a slight top-up to $6.30. There's Vanilla (as pictured above like duh), Caramel and Hazelnut too. Comes complete with Little Biscuit Guy waving to say "Hey! I'm down here! Don't forget to eat me!" Well, we didn't forget *evil cackling*
That's what coffee'll do to you. LOL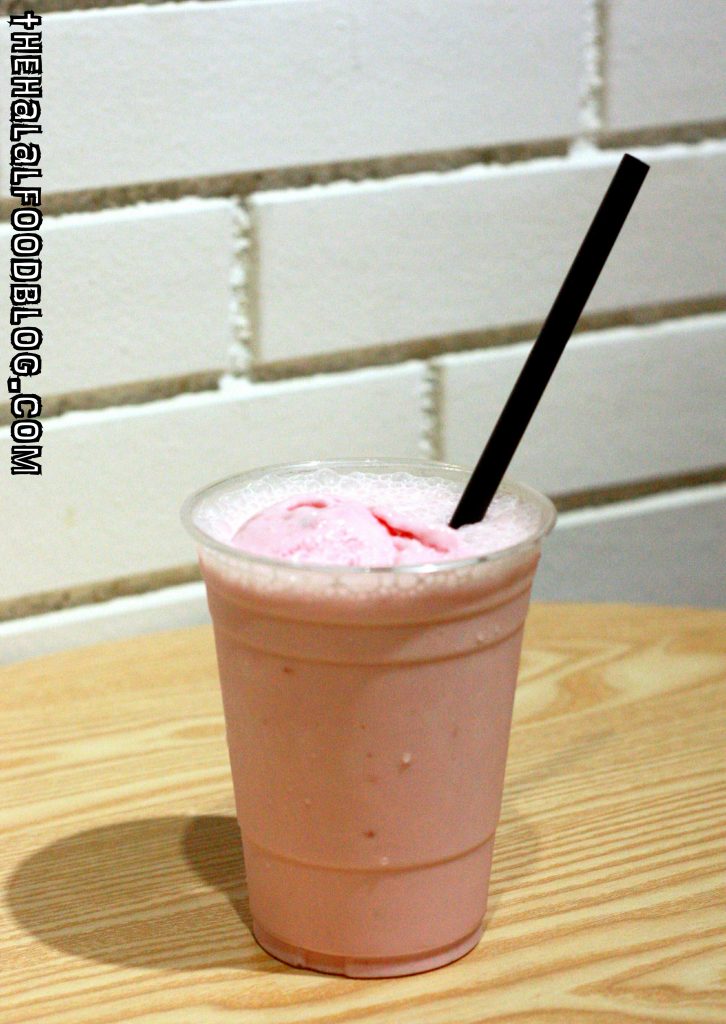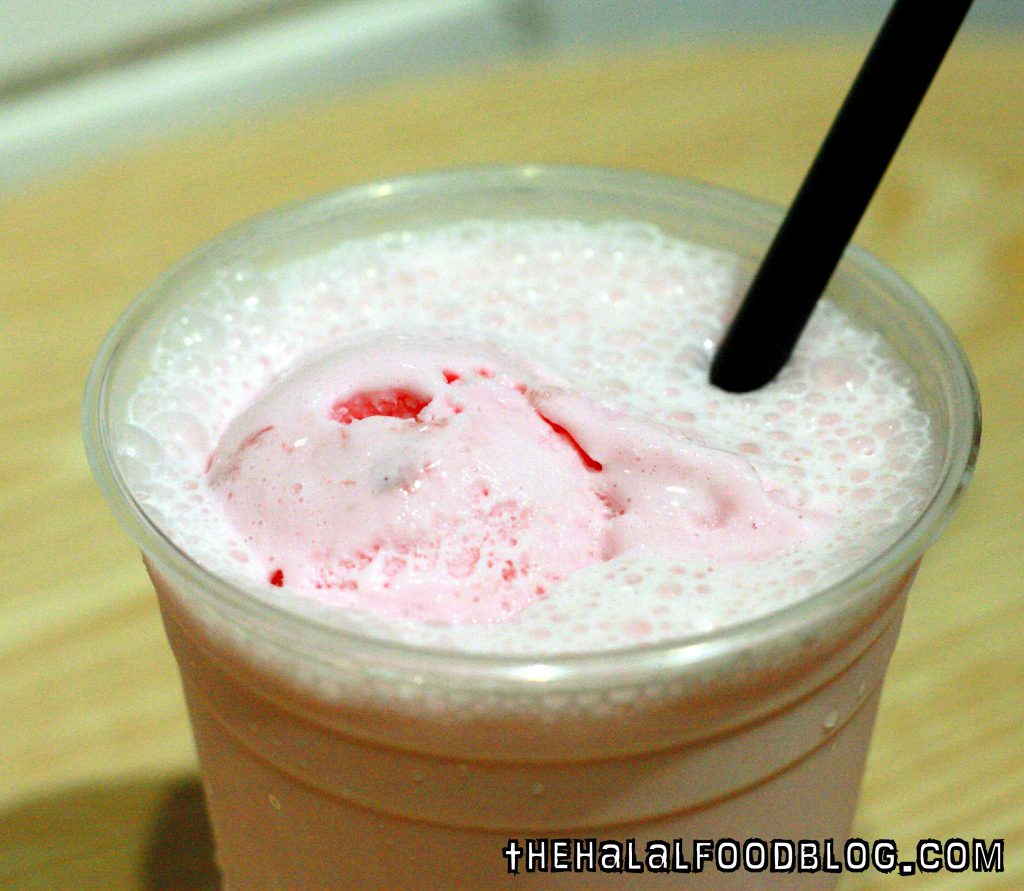 When it comes to milkshakes, between the 3 most popular flavours of Chocolate, Vanilla and Strawberry – our top choice will almost always be Strawberry!
A pretty standard milkshake here. Nice and thick and creamy with that delicious strawberry milk flavour we all love. We were pretty tempted to try the Avocado Milkshake that's also on the menu but… maybe next time!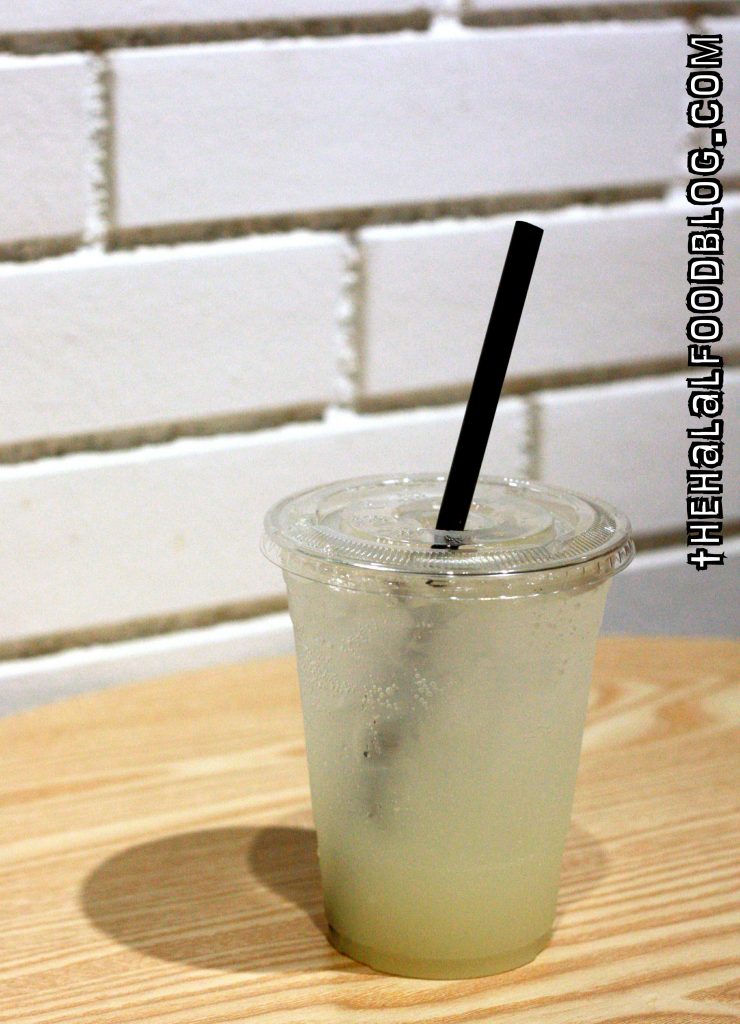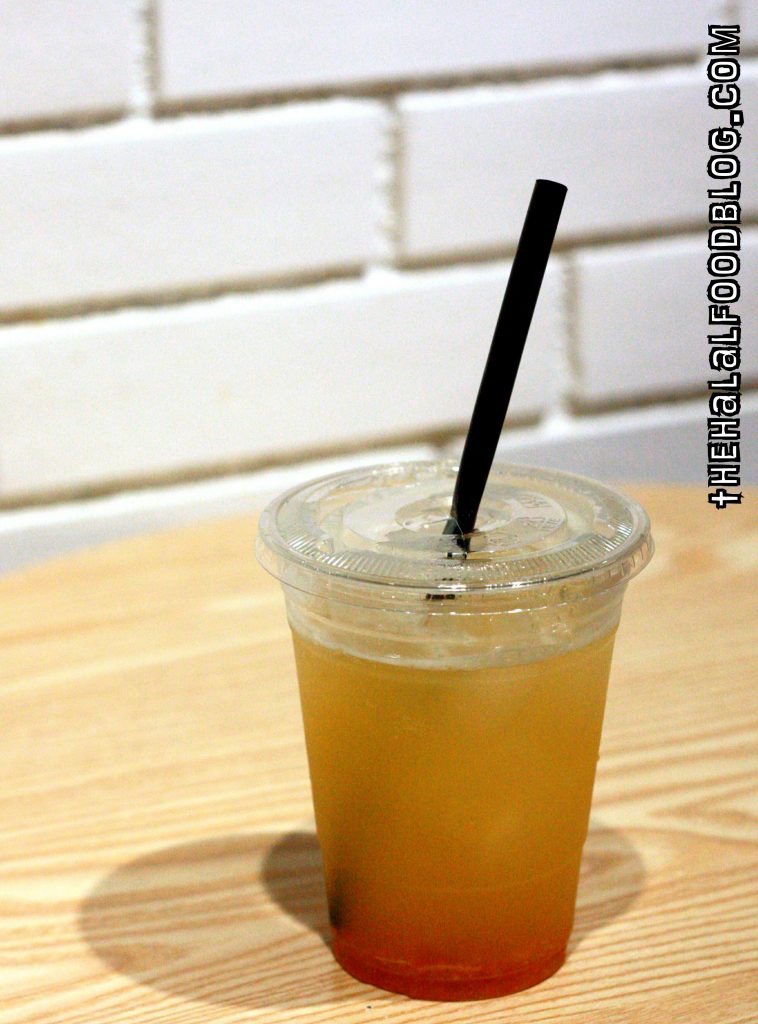 It was pretty blistering hot day when we visited Pies & Coffee actually. There was a short downpour when we first arrived but as you know, it can get extra hot and humid after the rain plus we wanted to something not only to quench our thirst but also have some refreshing flavours to go along with the food we were having.
Lucky for us then that they had a section the menu titled 'Iced Coolers'.
LOL they read our minds.
The P&C Lemonada has a great tang to it and is sure to refresh. But if you're looking for something with a stronger and slightly sweeter flavour, then go for the Lemongrass Citrus Cooler which is a Lemongrass beverage with some citrus syrup and bits for good measure.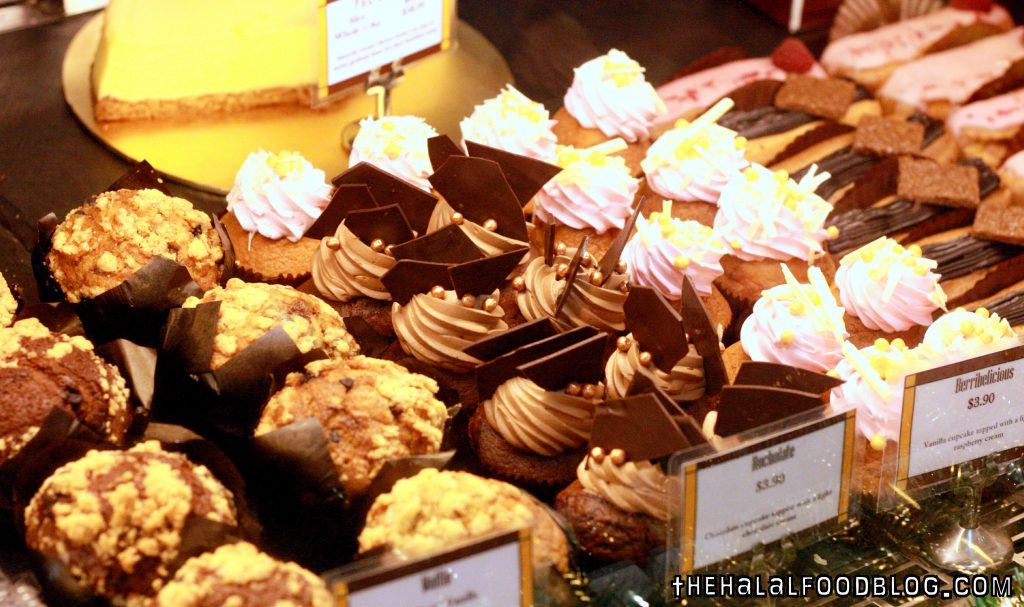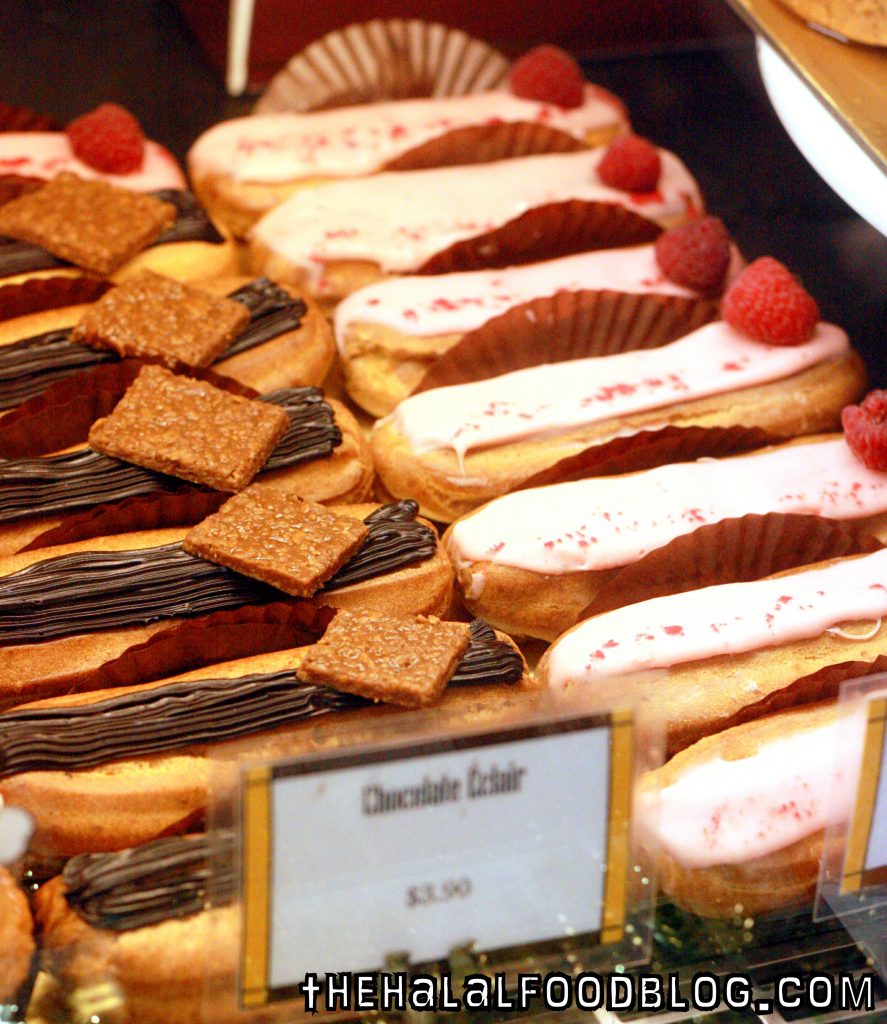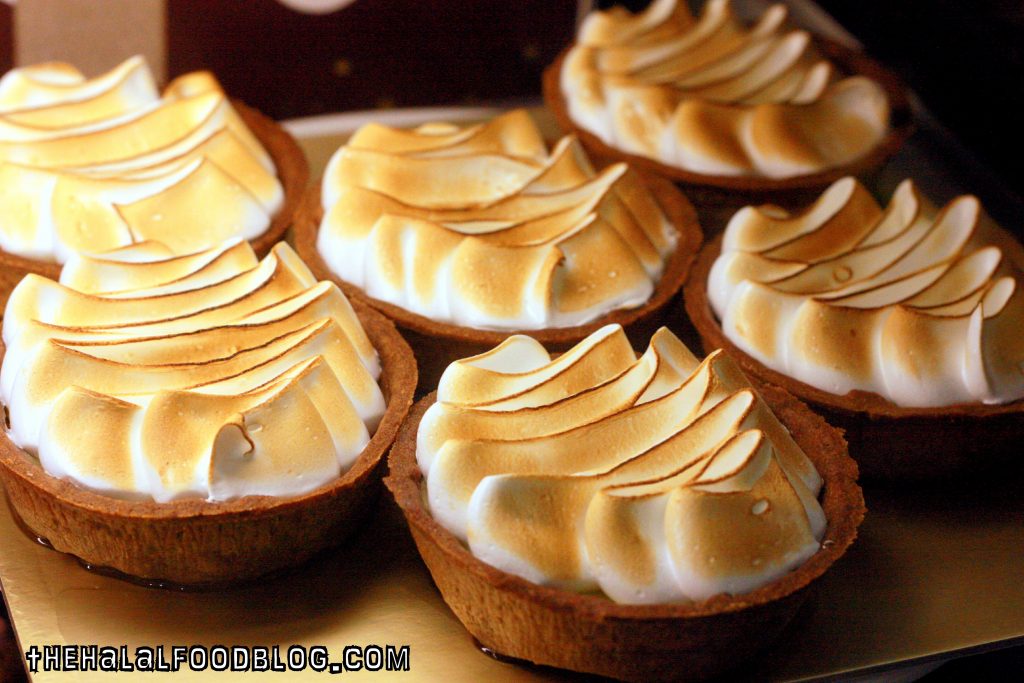 So they weren't on our agenda that day but just LOOK at that amazing range of stuff available at Pies & Coffee!
Whether you're looking for a full meal or just a cuppa and scone. Whether it's the pies with colleagues for lunch or some sweet treats with the girls. Pies & Coffee seems to have everything! Come to think of it, great choice to pick up some treats for a party or gathering! Sure to be a hit!
They have 4 outlets now namely in Robertson Walk, Rochester Mall, The Grandstand and Alexandra Retail Center and we hope they open one in the East really soon!!
Well, until then, we wouldn't mind venturing to the nearest Pies & Coffee to try out more of their pies and definitely some of those amazing-looking desserts!
Robertson Walk
11 Unity Street, #01-25
www.piesncoffee.com
www.facebook.com/piesncoffee.sg
Operating Hours:
8.30am til 9.30pm Mondays to Thursdays
8.30am til 11pm Fridays, Saturdays and PH Eve
8.30am til 9.30pm Sundays

All information (including prices, availability of item on menu and Halal status of establishment) are accurate at the time of posting. All photos used in this site are property of The Halal Food Blog unless stated otherwise.