Ramadhan is a time where we'll see plenty of special menus being offered by some of the biggest and best makan places out there. Most will tie-in the special menu to suit the theme of Ramadhan and many will succeed in capturing the hearts (and appetites) of many throughout the month!
But that being said, it's not very often you see TWO popular brands come together to offer their take on a special menu and even better – there's a good cause tied-into everything!
Pezzo and CRAVE are two locals brands that are surely no stranger to us all. Well, this Ramadhan, they'd like to 'Jemput Makan' and this means great food for everyone and what better way to enjoy good food than in the company of friends and family am I right?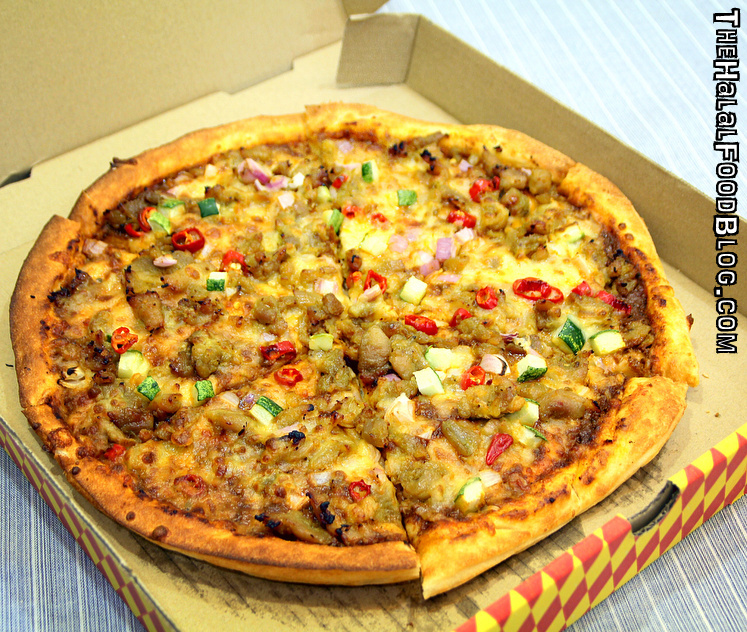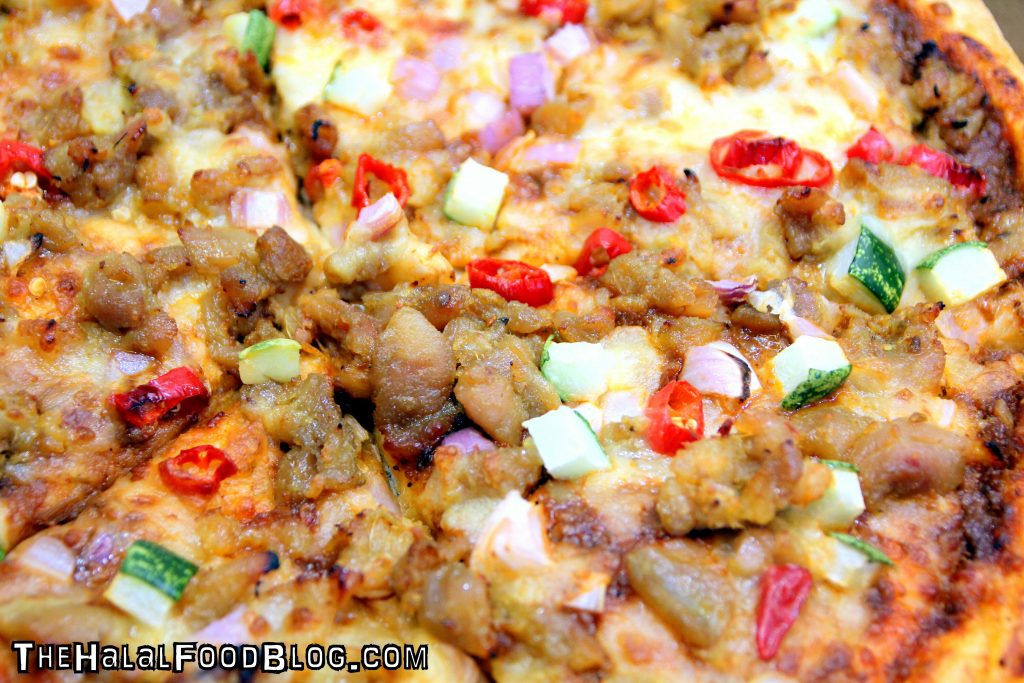 Pezzo offers up the Satay Rendang Pizza which marries 2 beloved flavours – Rendang and Satay!
Rendang sauce forms the base sauce for this pizza which is topped with succulent pieces of Chicken Satay plus all the trimmings like cucumber, red onions, red chilies and a generous layer of Mozzarella Cheese.
As always, Pezzo's pizza dough is one of the best and tastiest around so you're in for a full flavour feasts here.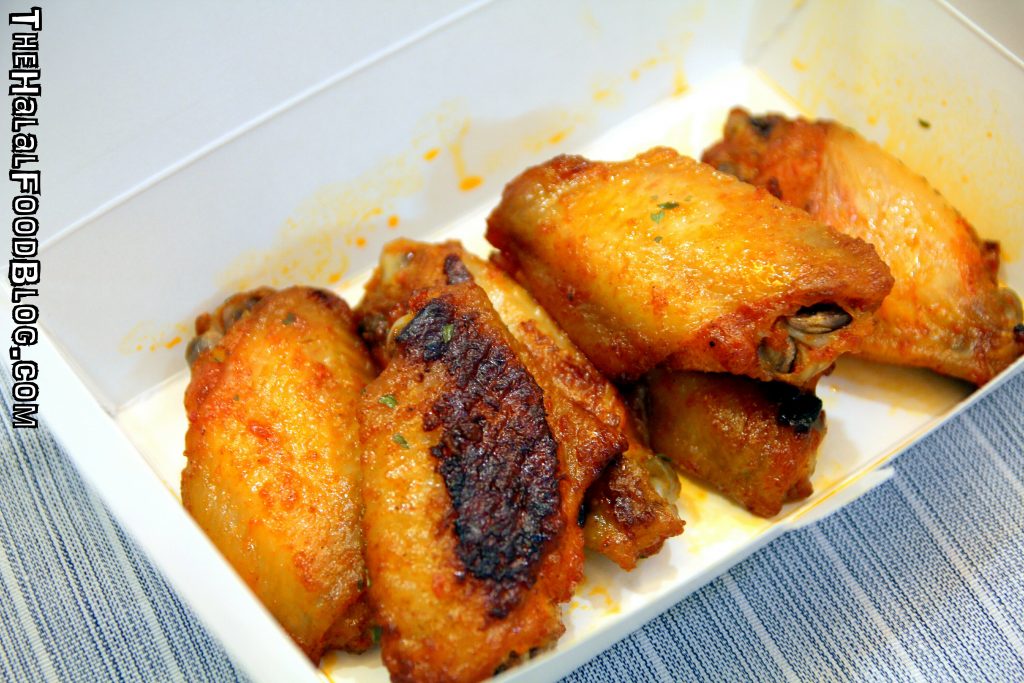 And don't forget some Chicken Drumlets and Wings for good measure 😛
In fact, Pezzo has a few Combo Set Meals for you to choose from and they're suitable for solo, small or even large groups too!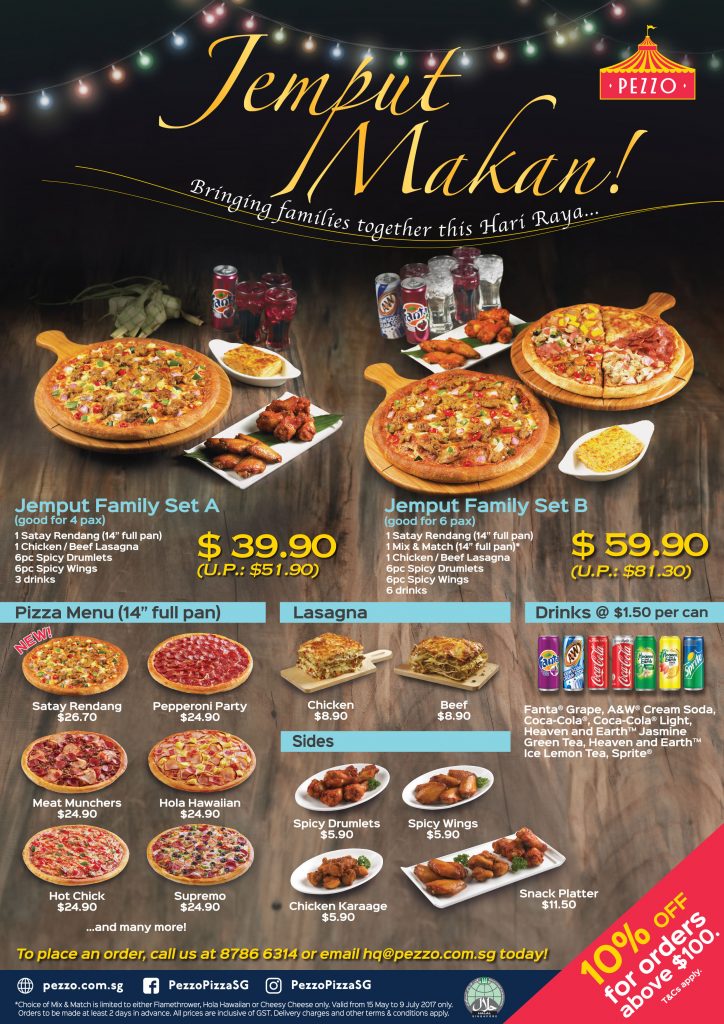 Ramadan Combo (suitable for 1 pax) $9.90 (U.P. $11.60) gets you 1 slice of Satay Rendang Pizza, 4 pieces drumlets/wings and 1 drink
Jemput Family Set A (suitable 3 to 4 pax) $39.90 (U.P. $51.90, save $12) has 1 pan of Satay Rendang Pizza, 1 chicken/beef lasagna, 2 boxes of drumlets/wings and 3 drinks
Jemput Family Set B (suitable for 6 pax) $59.90 (U.P. $81.30, save $21.40) features 1 pan of Satay Rendang Pizza, 1 pan of Mix & Match pizza, 1 chicken/beef lasagna, 2 boxes of drumlets/wings and 6 drinks
See, like we said, something for everyone!
The Pezzo Satay Rendang Pizza and Ramadan Combo Meals are available from now til 9th July 2017. Get yours from any of the 32 Pezzo outlets islandwide (except Pezzo Sentosa) or have it delivered to your doorstep via foodpanda, Deliveroo or UBEReats! Self pick-up also no problem – just visit pezzo.com.sg/locations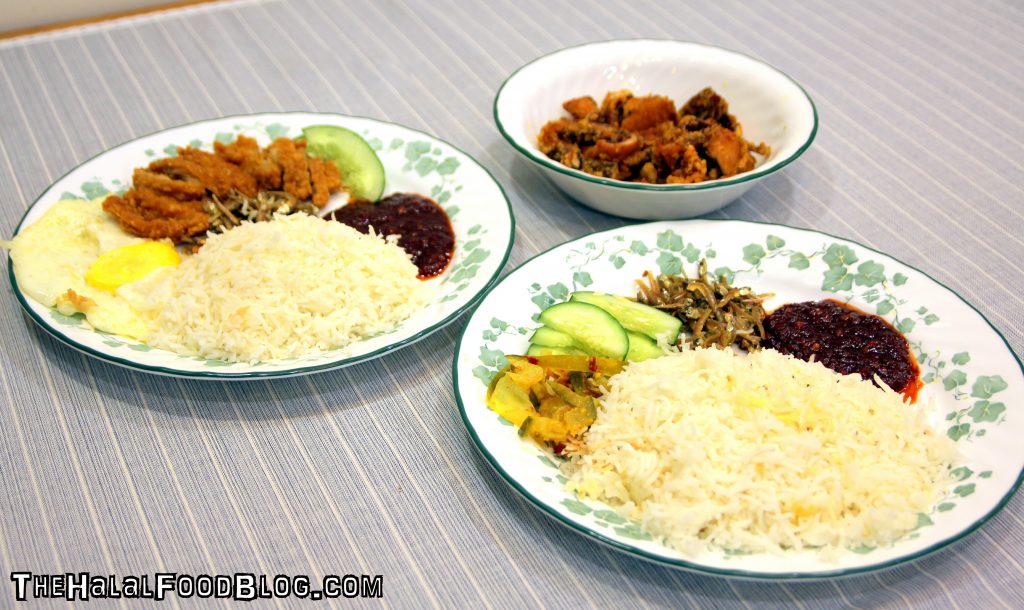 CRAVE is somewhat of a relatively new brand name to many but it's actually something that many are definitely familiar with – the famous Adam Road Selera Nasi Lemak!
CRAVE is obviously known for their Nasi Lemak and besides the classics, an interesting addition to the line-up is the Hot & Spicy Squid which adds a whole new ooomph to an already popular serving of Nasi Lemak.
So CRAVE's Nasi Lemak has always been raved about but what about this new addition of the Hot & Spicy Squid? Great news – IT"S QUITE SEDAP LAH!! 😛
It's one of those Jumbo Squid (that's been cut up for the delivery version but I think they serve it whole when you dine there maybe?) that has been battered and given the deep fried goodness treatment. This was very tasty and had a good crisp to it even though we ate it quite awhile later during Iftar. The squid was tender (and not at all rubbery) which was a very welcome surprise because we all know how squid tends go wrong if we leave for too long after cooking (especially frying). Well done on that one CRAVE!
And of course, this is just the tip of the proverbial iceberg. There are many more options at CRAVE so find your favourite Nasi Lemak set and dig in! But you should definitely consider these special Ramadan Set Meals which are part of the 'Jemput Makan' campaign and they come complete with some special drinks – Iced Bandung with Grass Jelly and Iced Honeydew with Grass Jelly!
Nasi Lemak with Hot & Spicy Squid set – $8.90
Hot & Spicy Squid (add on) – $7.90
Iced Bandung with Grass Jelly – $2.90
Iced Honeydew with Grass Jelly – $2.90
Jemput Makan Set A – $9.90
1 Nasi Lemak with Hot & Spicy Squid set and 1 drink (Iced Bandung/ Iced Honeydew with Grass Jelly)
Jemput Makan Set B (Suitable for 2 pax) $19.90
1 Hot & Spicy Squid set; 1 Chicken Cutlet set; 2 drinks (Iced Bandung/ Iced Honeydew with Grass Jelly)
Jemput Makan Feast (Suitable for 4 pax) – $35.90
2 Hot & Spicy Squid sets; 2 Chicken Cutlet sets; 4 drinks (Iced Bandung/ Iced Honeydew with Grass Jelly)
As always, there are sets to fit small or large dining groups but as we always say – the more the merrier!
CRAVE's special menu is available from now til 16th July 2017 at all of their 12 outlets islandwide (except Changi Airport T2) or you could have your CRAVE meals delivered to you via foodpanda. Self pick-up is available too – just visit www.crave.com.sg/contact-us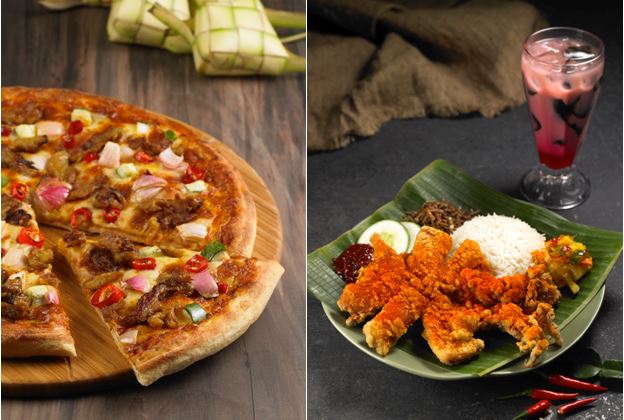 As part of the Jemput Makan's campaign, Pezzo and CRAVE are joining hands this Ramadan to provide more than 200 needy families with a break fast feast of the brands' respective limited-time Hari Raya dishes.
The month of Ramadan is a time for Muslims to repent and seek forgiveness. After a day of fasting, families and friends will gather in the evening to break fast. Pezzo and CRAVE hope to be a part of this annual observance in a meaningful way so more people can have a memorable buka puasa.
So let's do our part because every little bit helps!
Be sure to check out their respective websites and follow them on social media to keep updated not only on upcoming promotions for makan but also for more good causes too!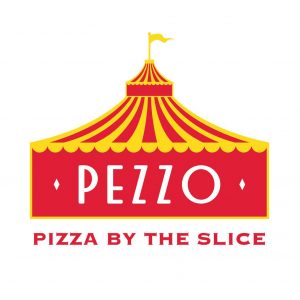 PEZZO
www.pezzo.com.sg
Facebook: www.facebook.com/PezzoPizzaSG
Instagram: @pezzopizzasg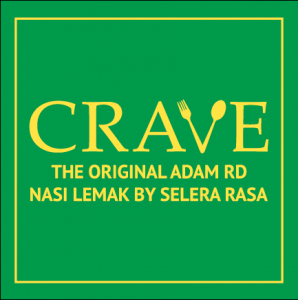 CRAVE
www.crave.com.sg
Facebook: www.facebook.com/CRAVEnasilemak
Instagram: @cravenasilemak
This post was brought to you by Pezzo and CRAVE. All information (including prices, availability of item on menu and Halal status of establishment) are accurate at the time of posting. All photos used in this site are property of The Halal Food Blog unless stated otherwise.