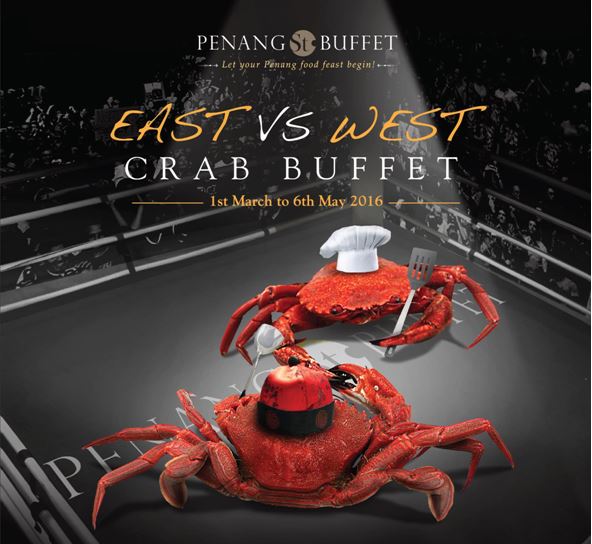 Oh yeah. From the same people who brought you the super popular 'Crab Madness Buffet' last year, we're in for an experience on a whole other level – Crabs prepared in both Eastern and Western styles!!!
Oh yeah, the East vs West Crab Buffet is literally what it sounds like! An all-out battle between East and West to see who will win the right to conquer your tastebuds and be crowned the ultimate crab dish of them all!
With no less than 12 Crab dishes plus so many other popular favourites including the seabed of fresh seafood, you're really going to be spoiled for choice at this buffet… So let's meet the contestants!!!
(LOL becomes like game show macam like that)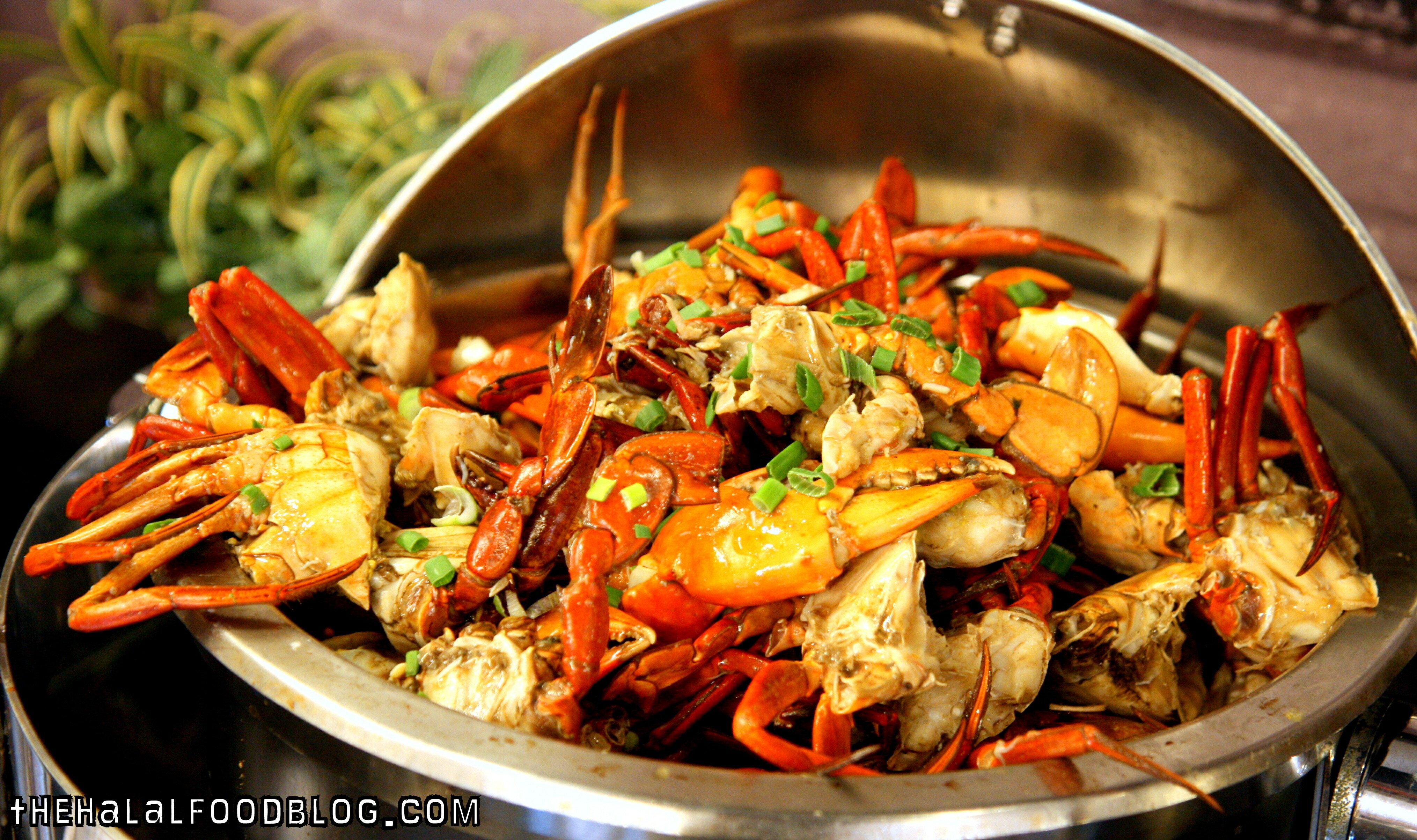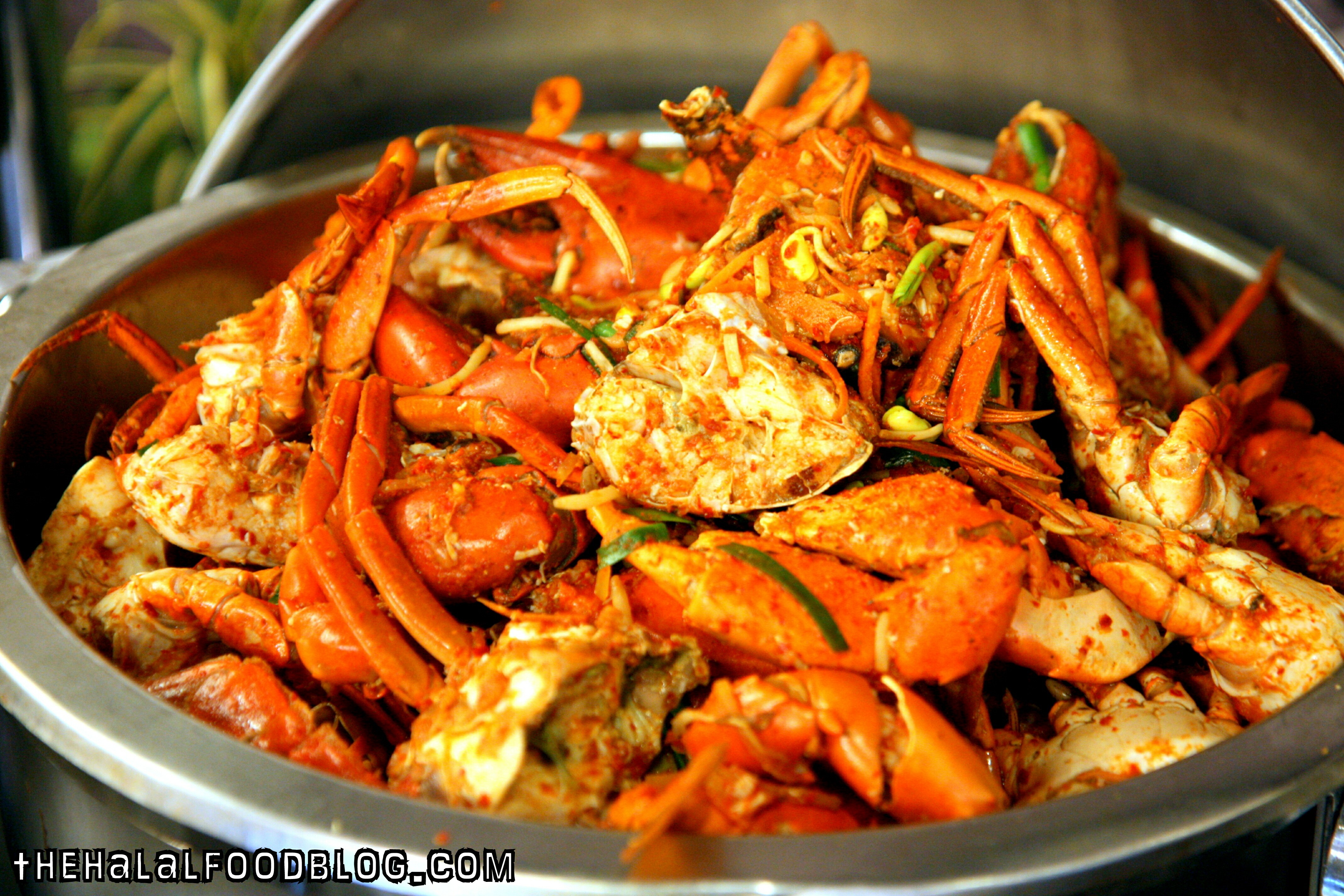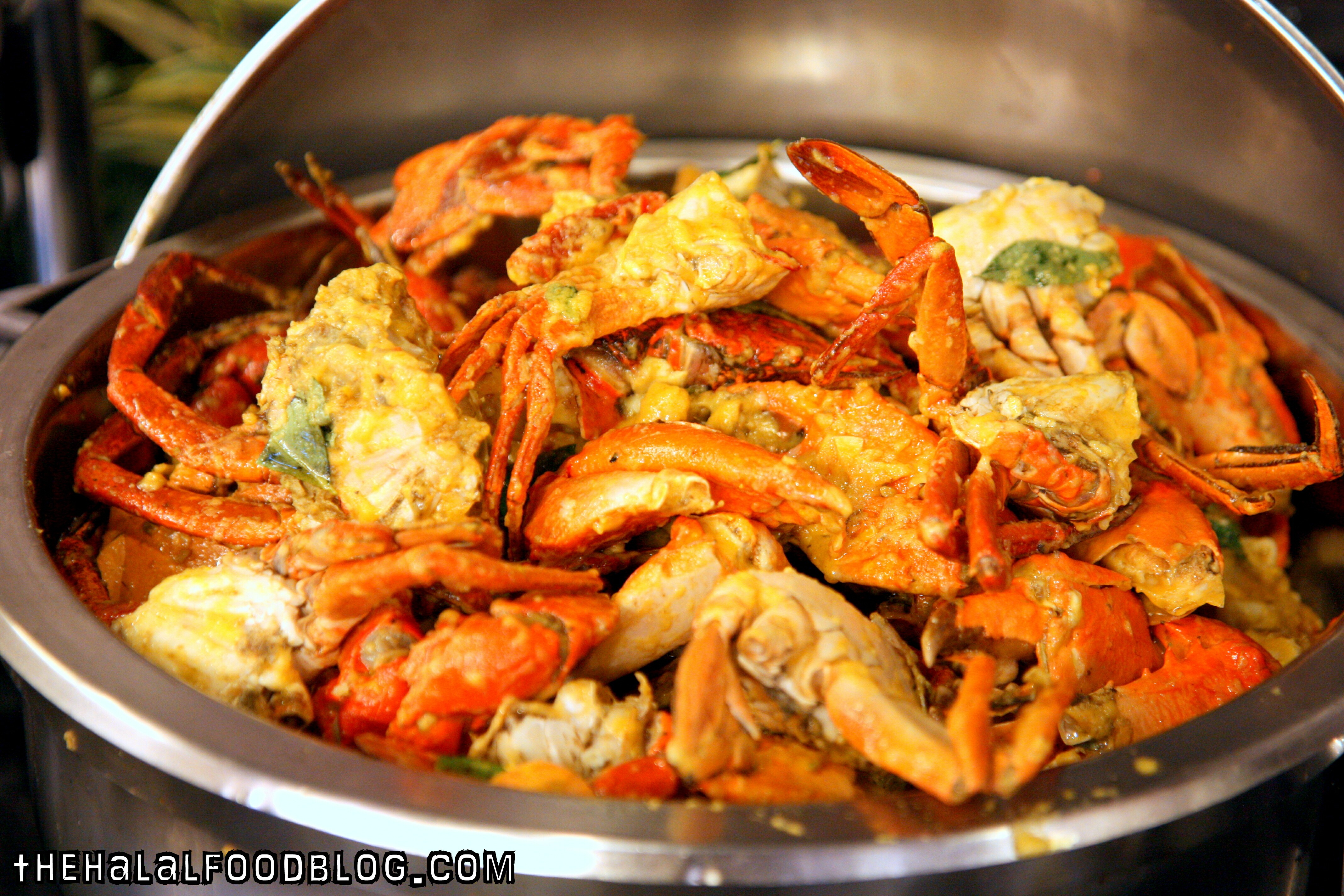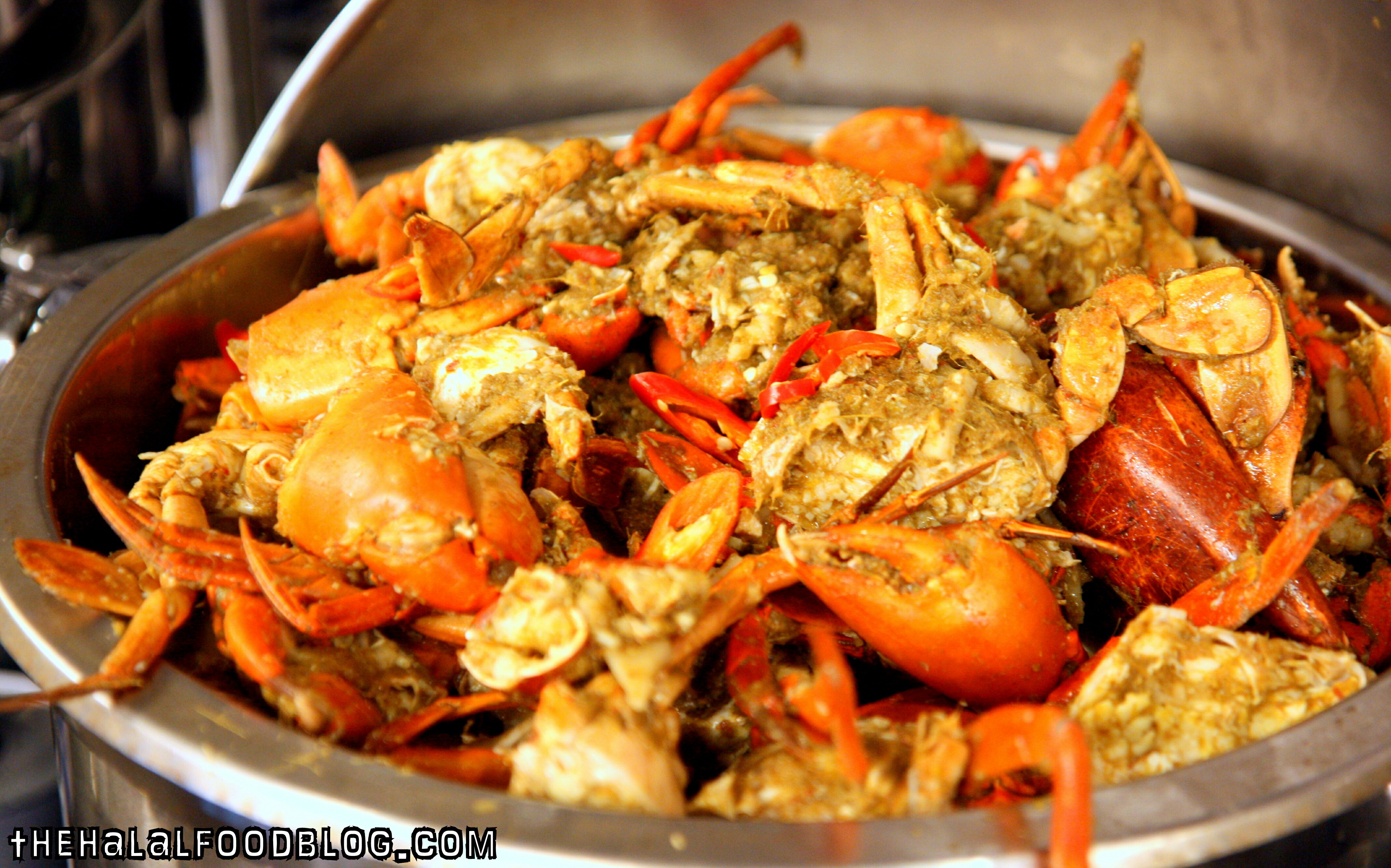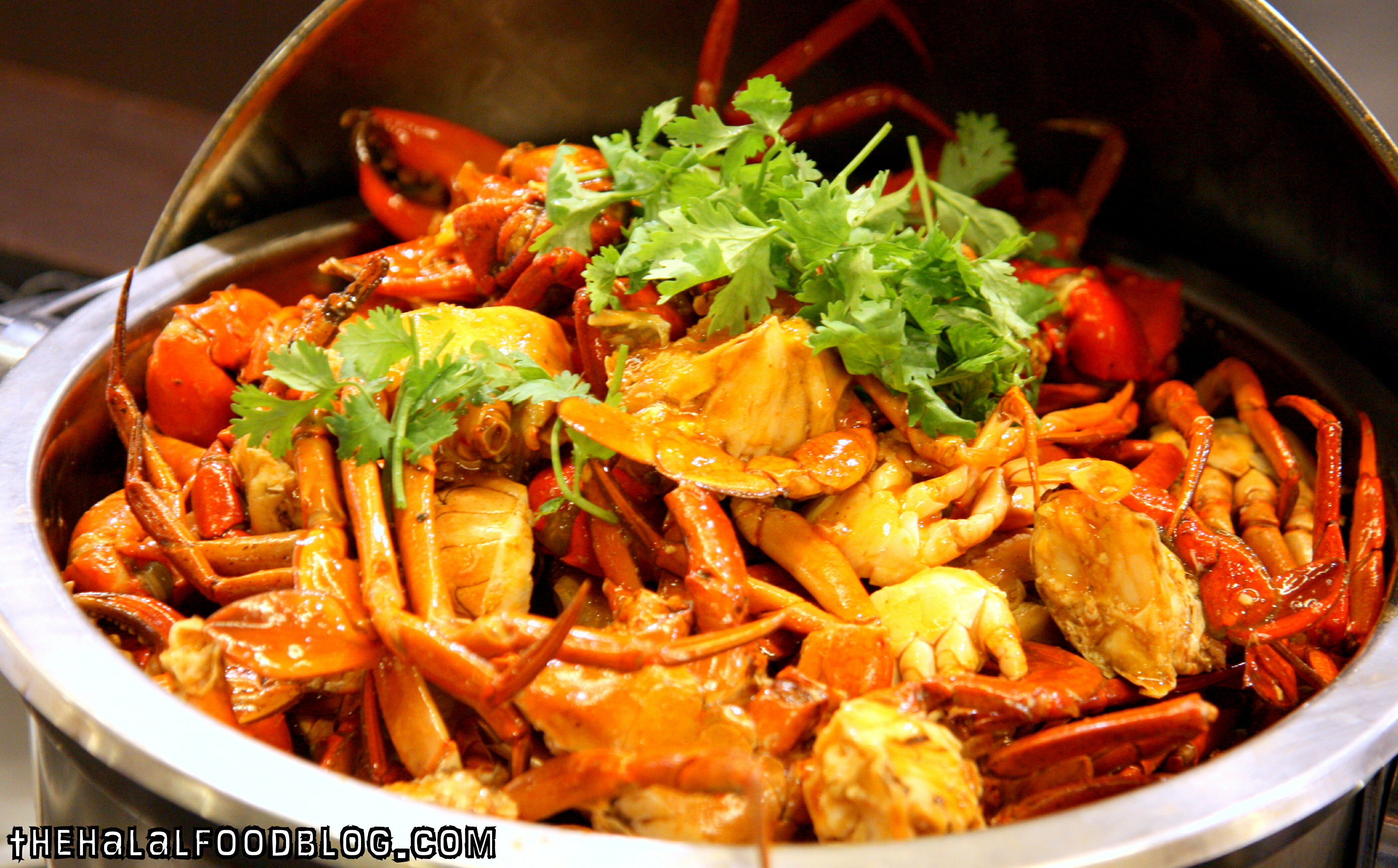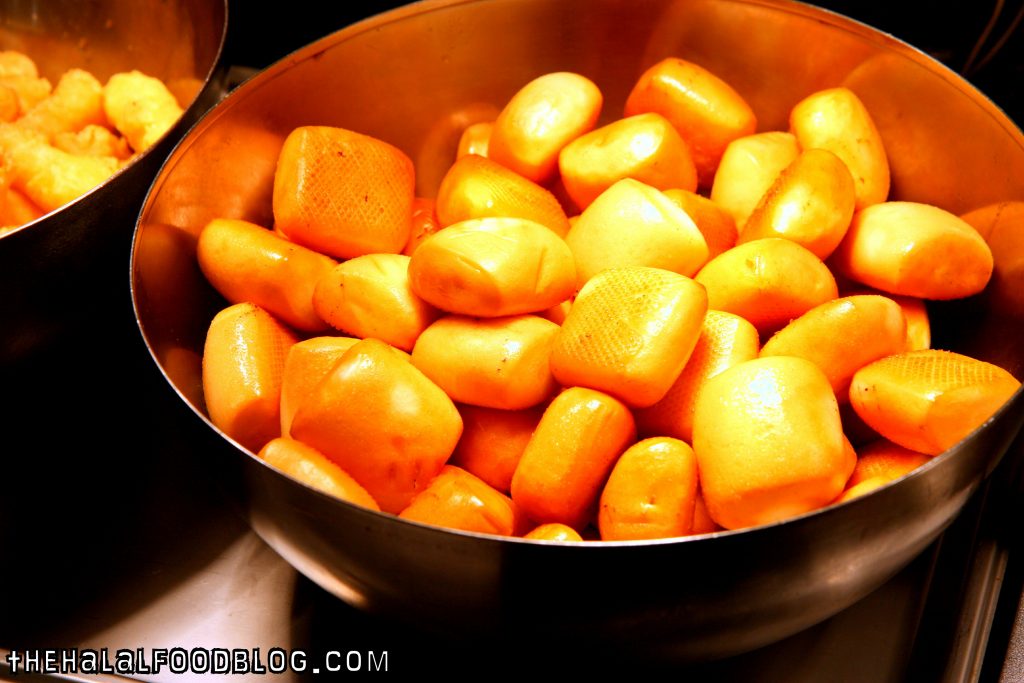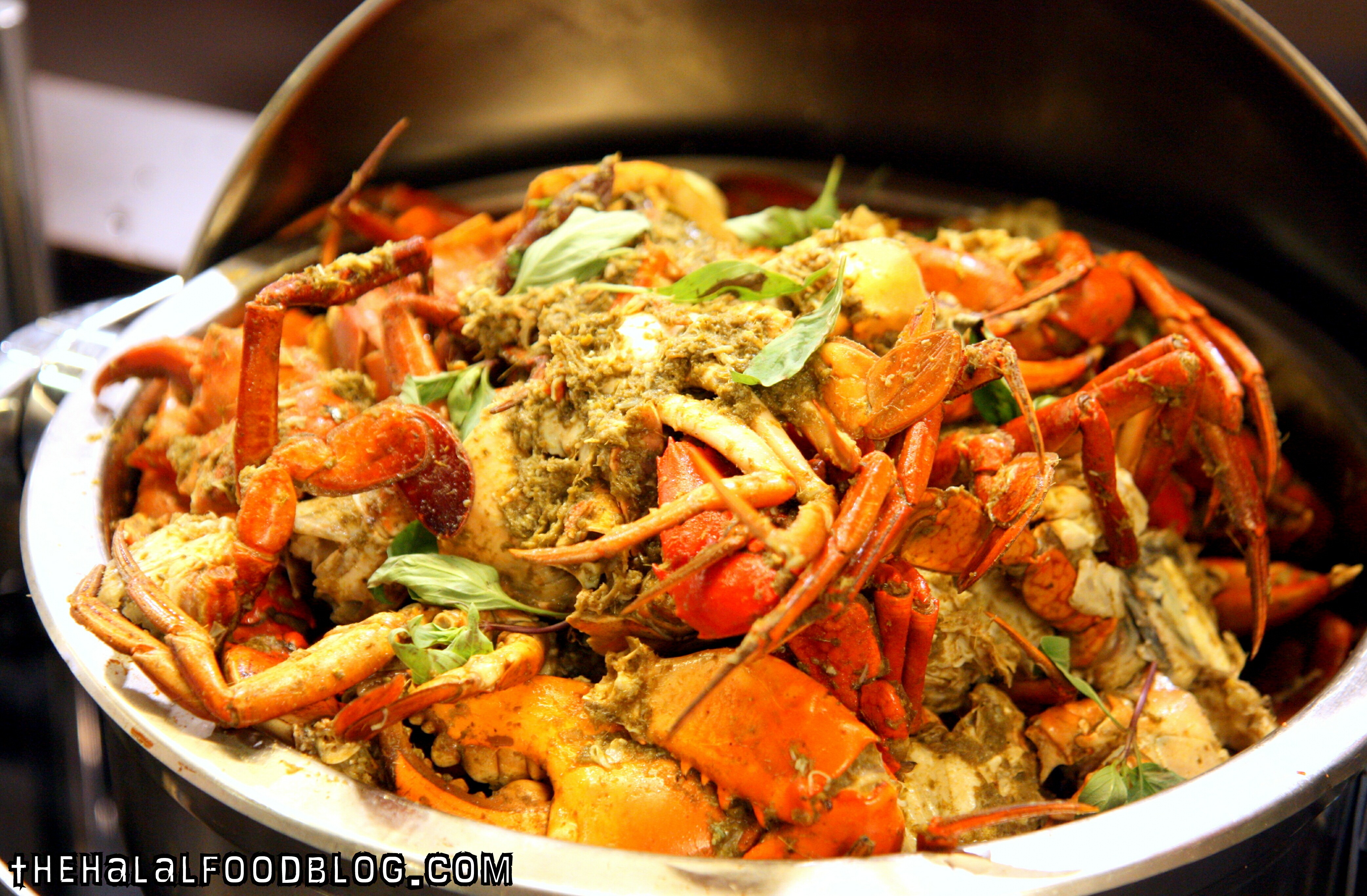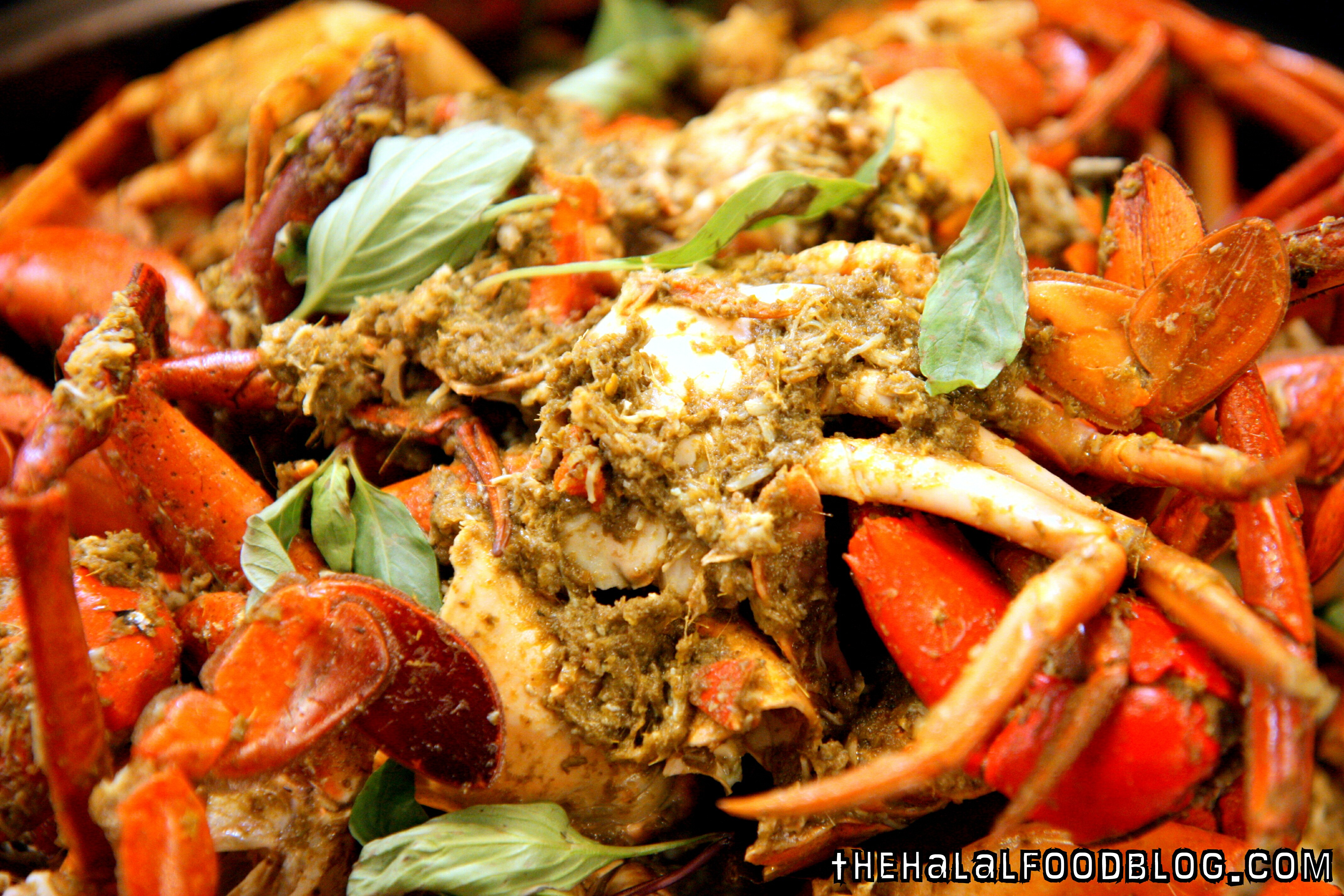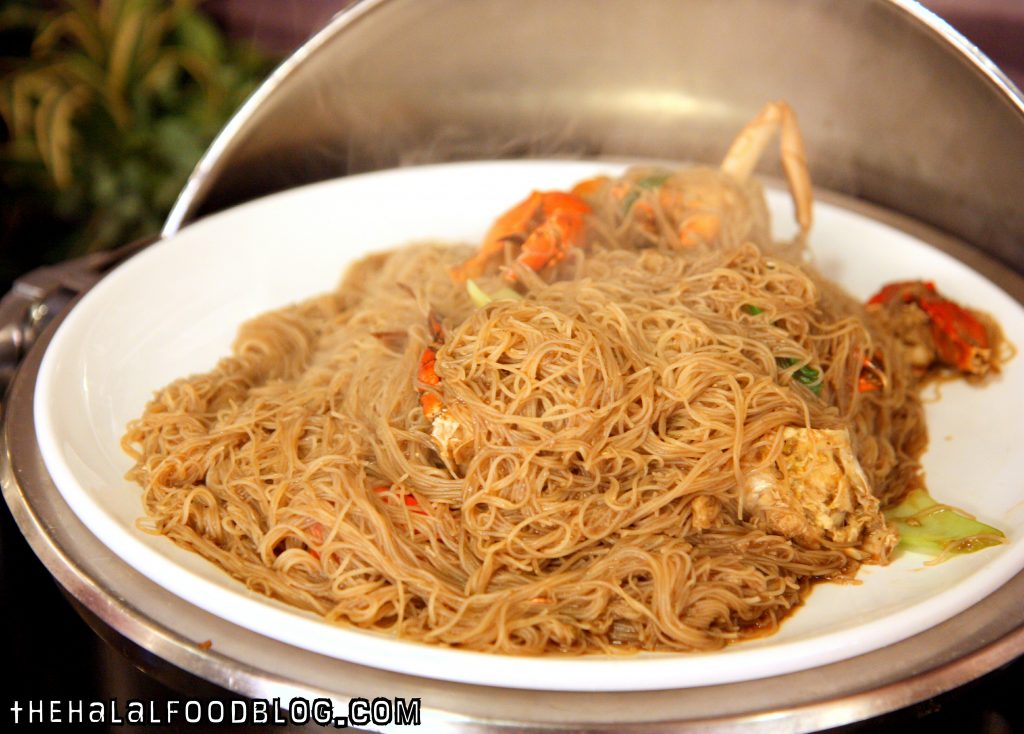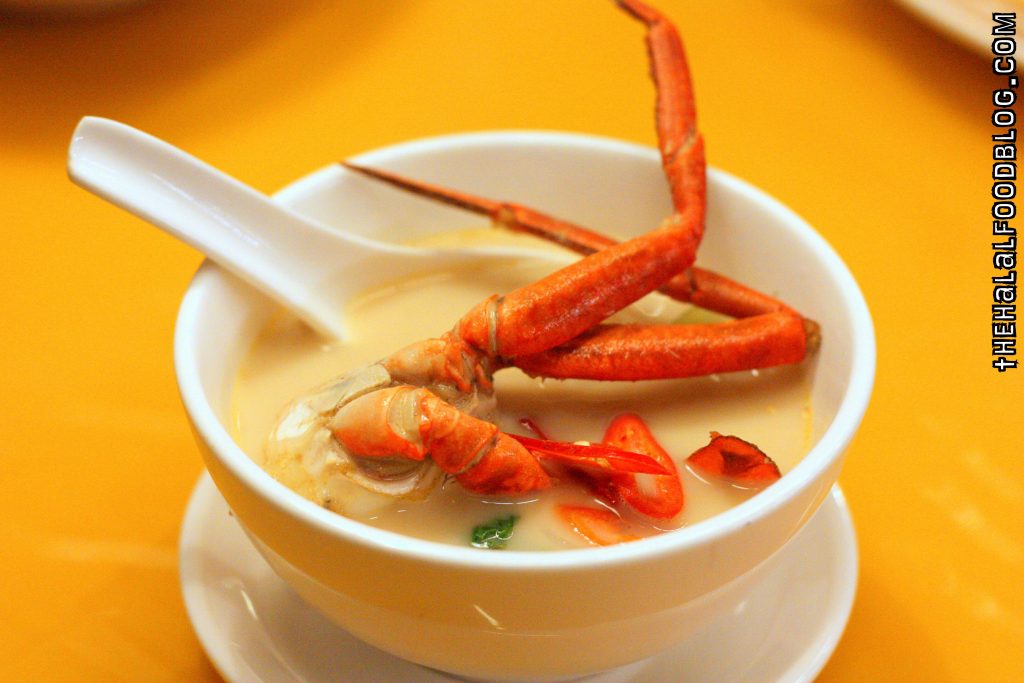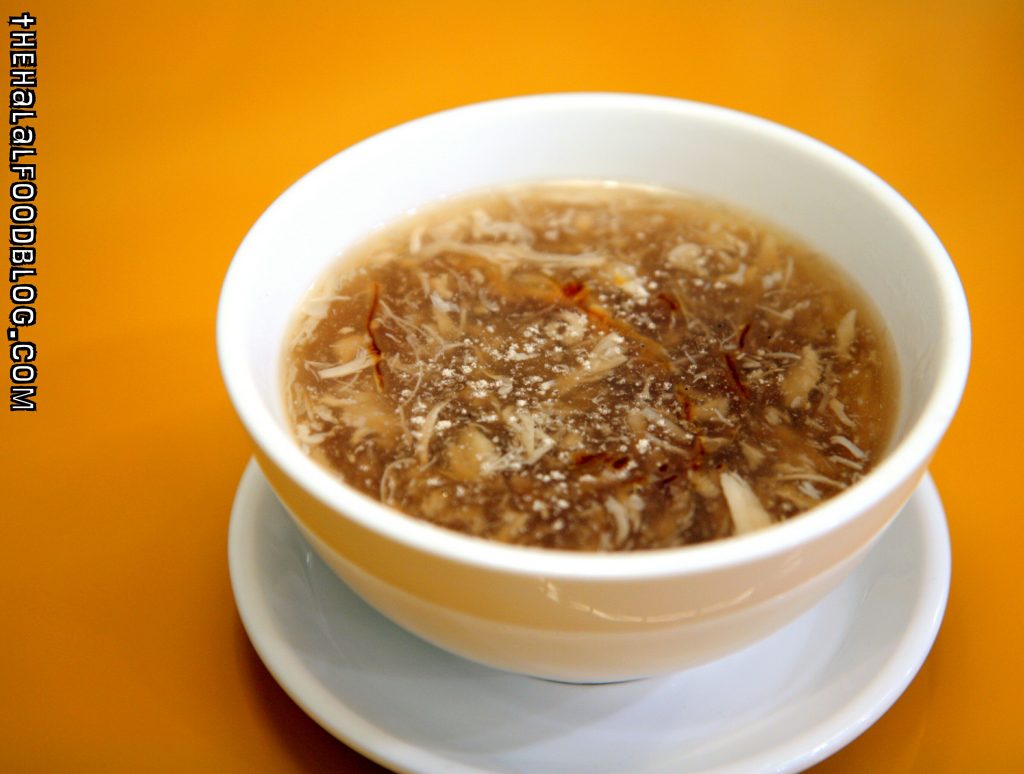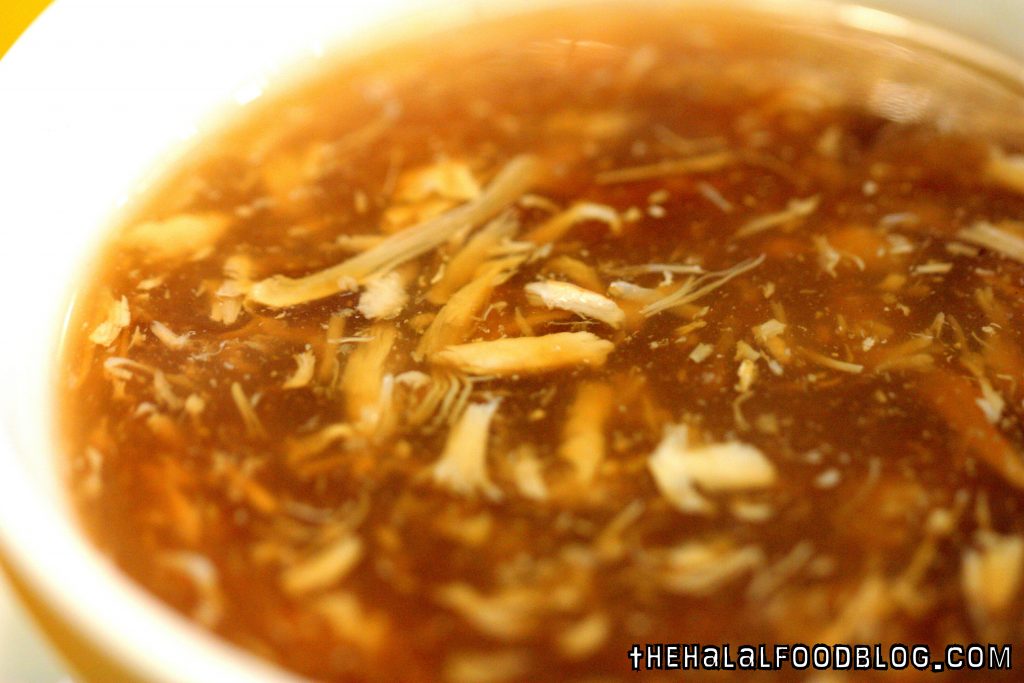 And standing in the 'EAST' corner, we have 6 of the fighting-est crab dishes on offer! LOL
See anything you fancy yet? **COUGH SALTED EGG CRAB COUGH**
Some pretty interesting and definitely Asian flavours in there actually. The Kimchi Crab and Green Curry Crab had very strong an distinct flavours while the Miso Crab flavour was very subtle and definitely one you should go for if you want to enjoy the pure flavour of the crabs.
Looking for some noodles to go along? The Crab Bee Hoon Soup has a great stock to it and the bee hoon was perfect with the crabs. The Wok-fried Crab Bee Hoon was good too but try and get it while it's hot (steaming hot like in that pic also power!!)
And of course, 2 of the most popular crab dishes available and definitely going to be flying (takkan nak crawl kan?) off the dish in record time for sure – the Penang Chili Crab and the Salted Egg Crab!!! I mean come on… confirm plus chop these 2 are the hot favourites right??
But you know what the real surprise package for me? The Oriental Crab Bisque!!!
Think of it kinda like those Asian soups that rock to the max and it's got crab meat in there too! And don't forget the pepper and the black vinegar oooohhhhhhhhh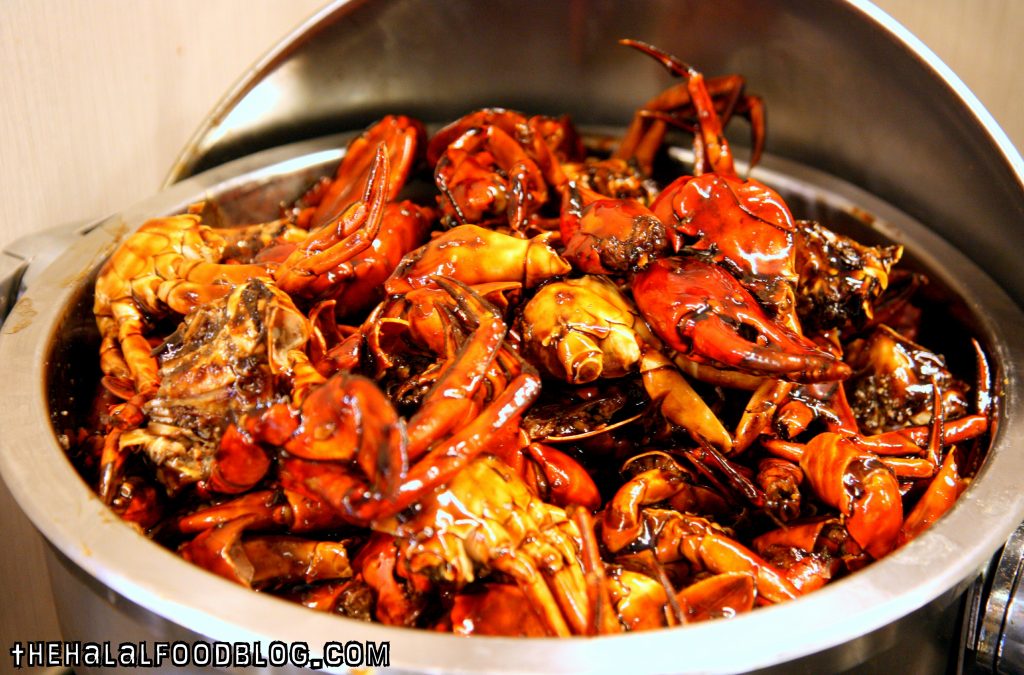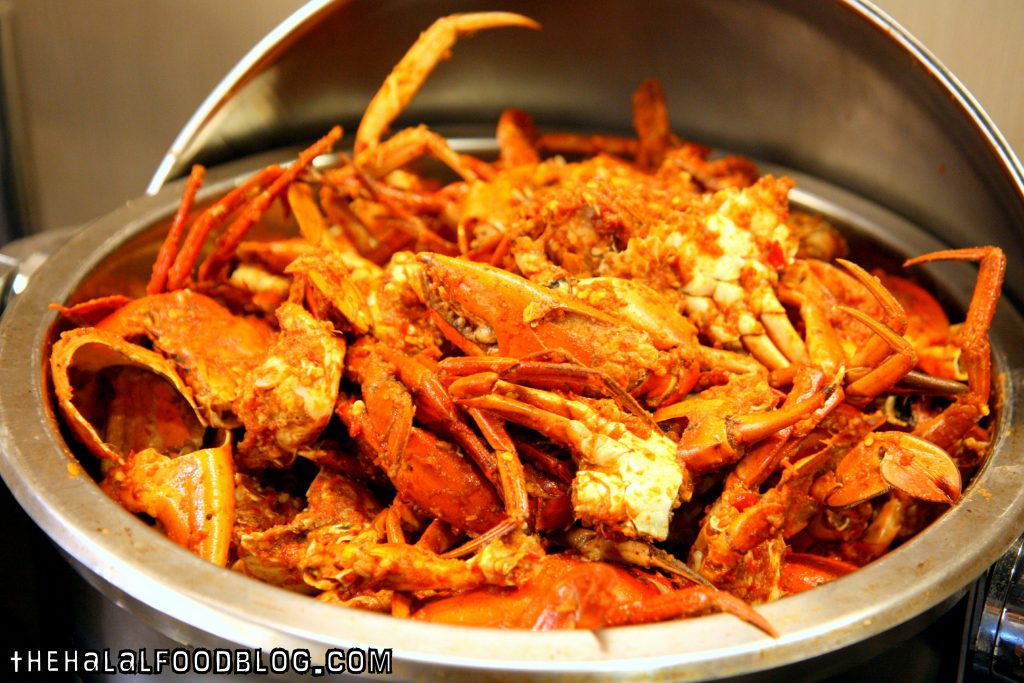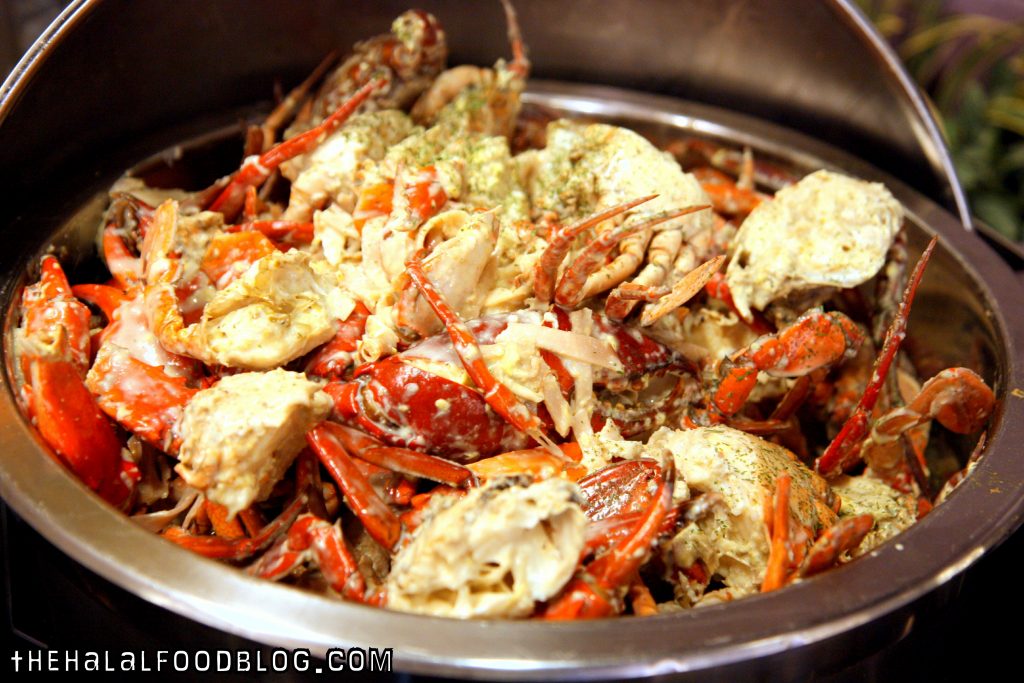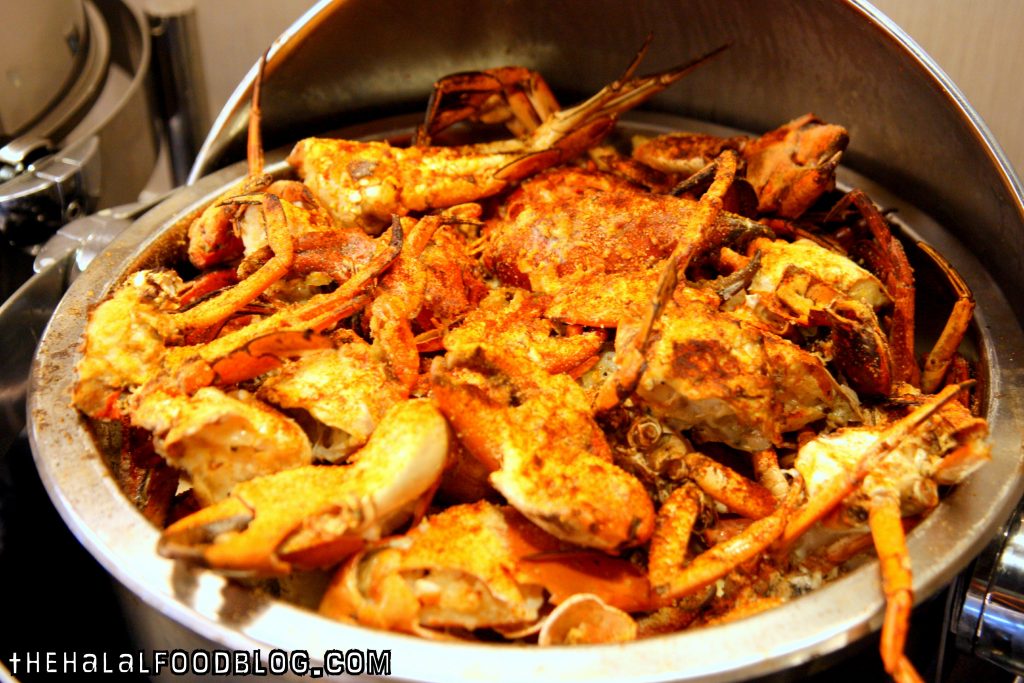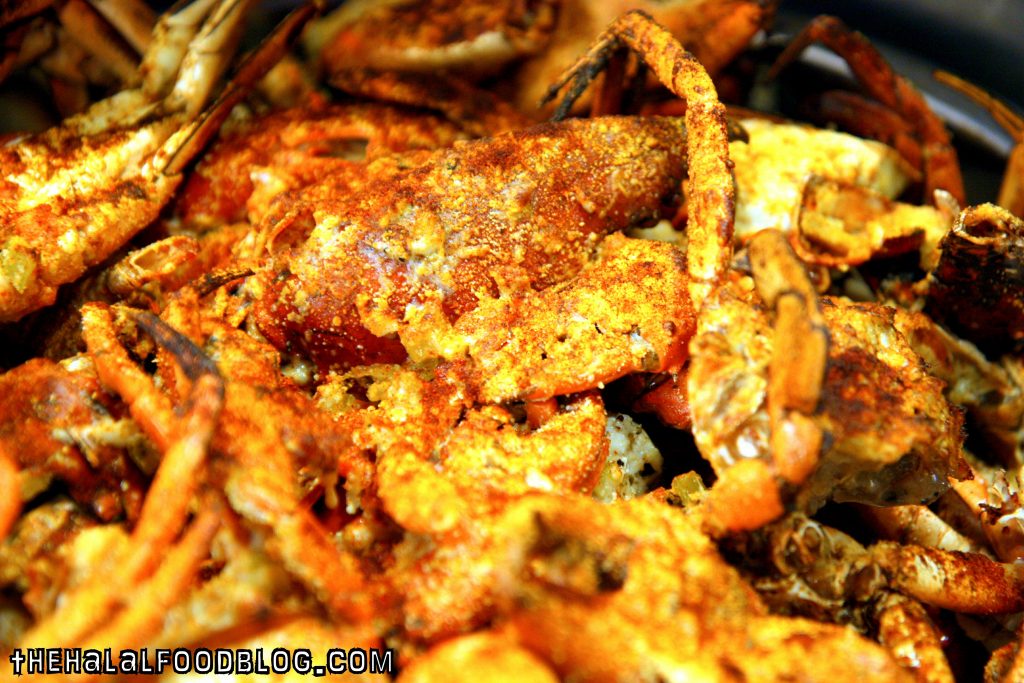 And there are your Western contenders for this epic battle of crabs!!
How? Got chance against the East or not eh?
The Espresso Coffee Crab REALLY have that strong coffee flavour you'd expect when you see a dish with the word Espresso in the name LOL
The Peri Peri has a unique flavour too but it wasn't really to my liking. I guess I just didn't prefer it with the crabs that's all. But I can imagine that quite a few people will probably say that it's… Peri nice…. geddit? Peri Nice as in like Very nice? *crickets*
And as interesting as Carbonara Crab sounds, I actually really really liked the Parmesan Butter Crab!!
It had a great flavour and a nice creamy, buttery sauce. Plus cheese is always a plus (but it's not like super cheesy or anything like that in case you were wondering)
So who wins? We'll find out at the end of the post!
In the meantime, let's see what else they have on offer at this East vs West Crab Buffet!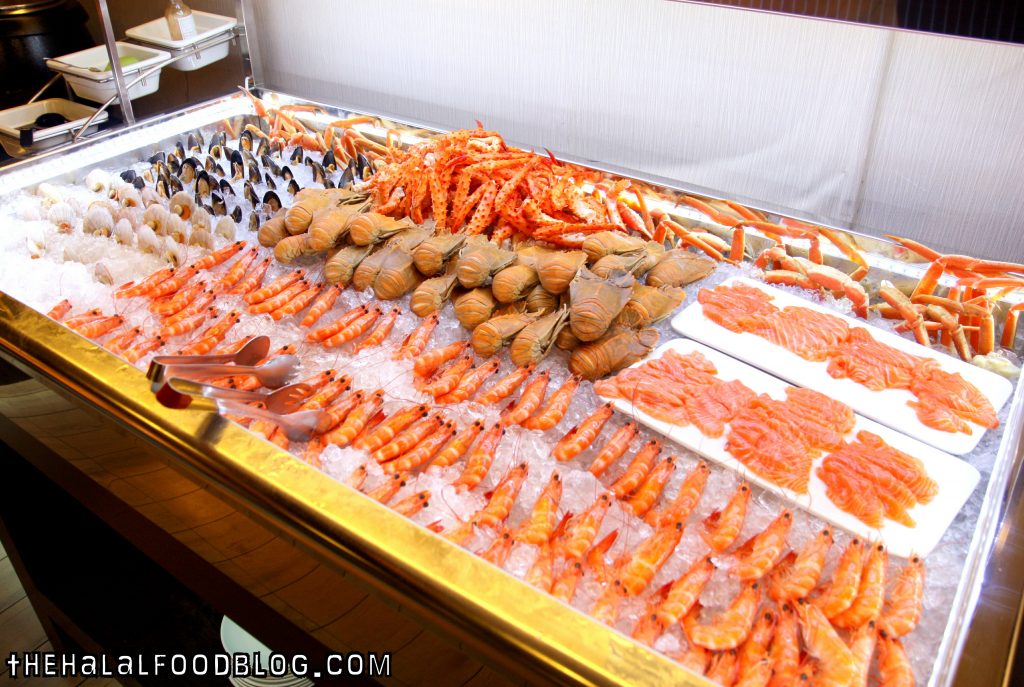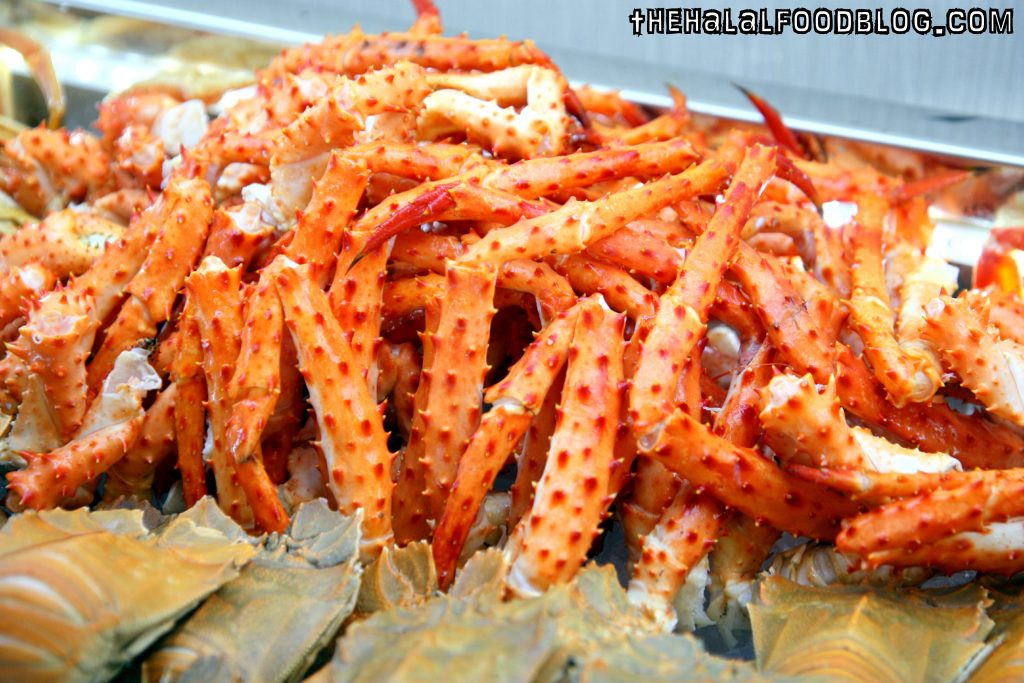 A seabed of fresh seafood including Lobster (selected days only), Prawns, Mussels, Scallops, Salmon Sashimi plus Snow and King Crab Legs!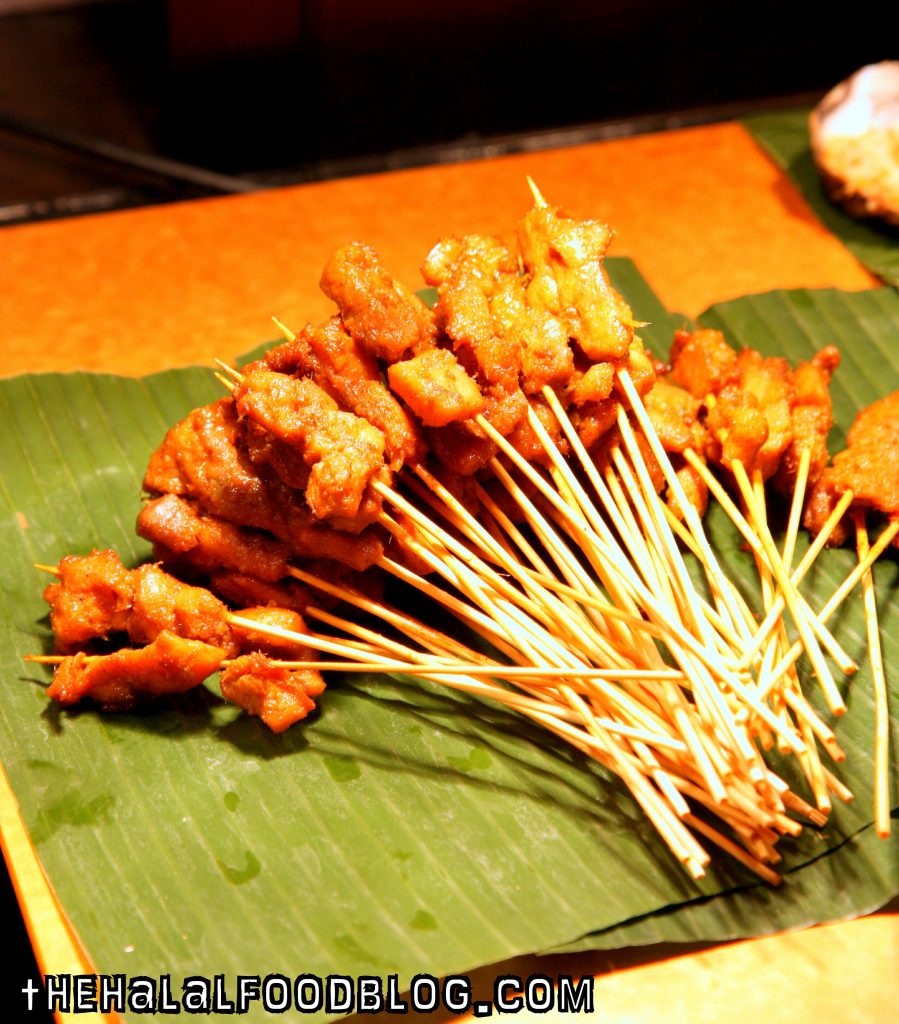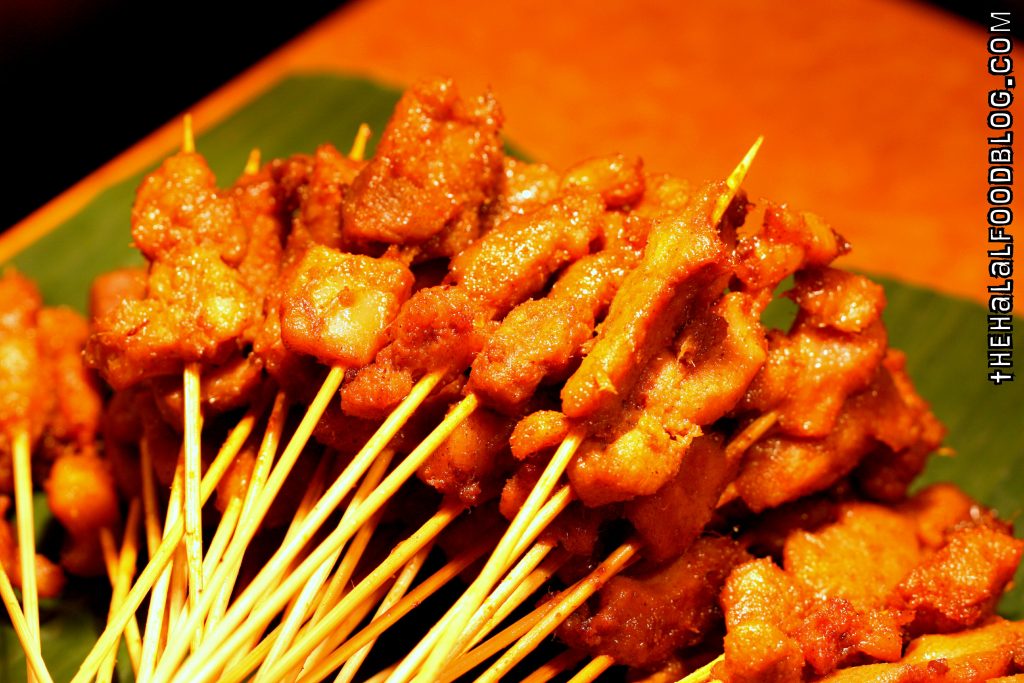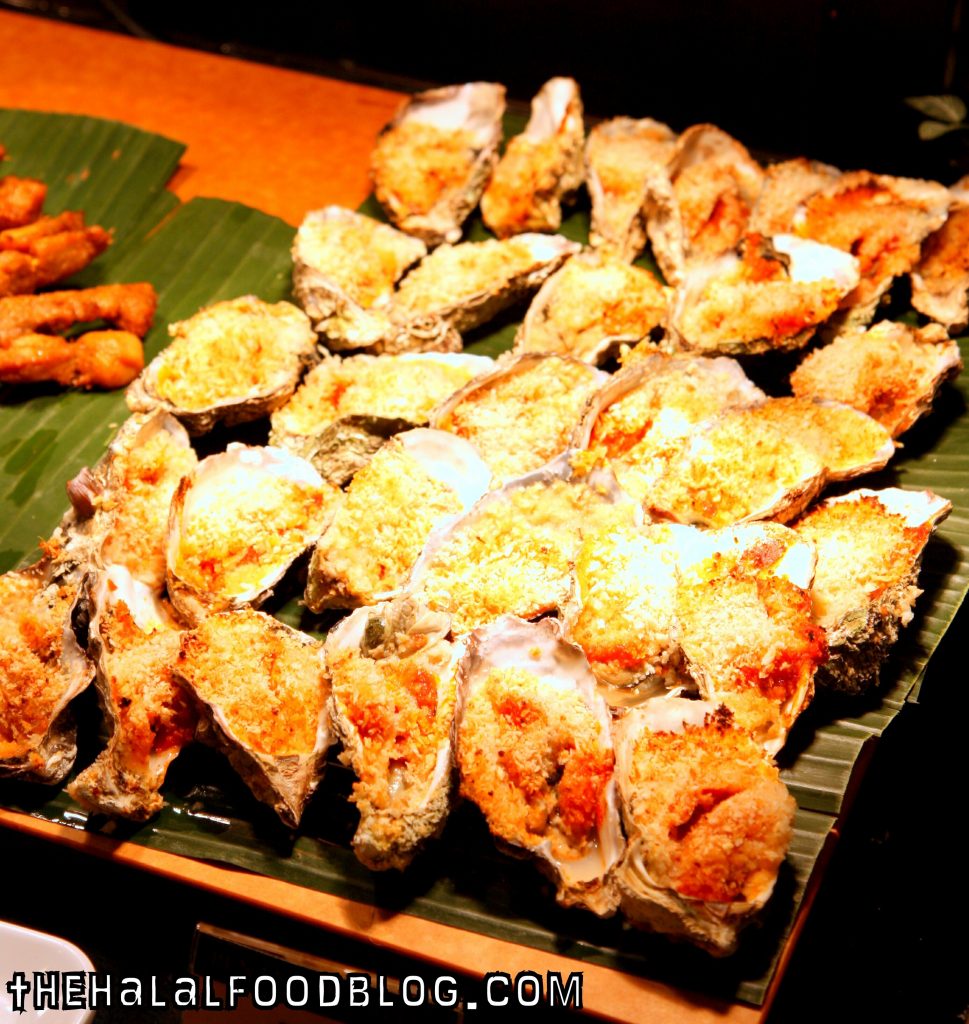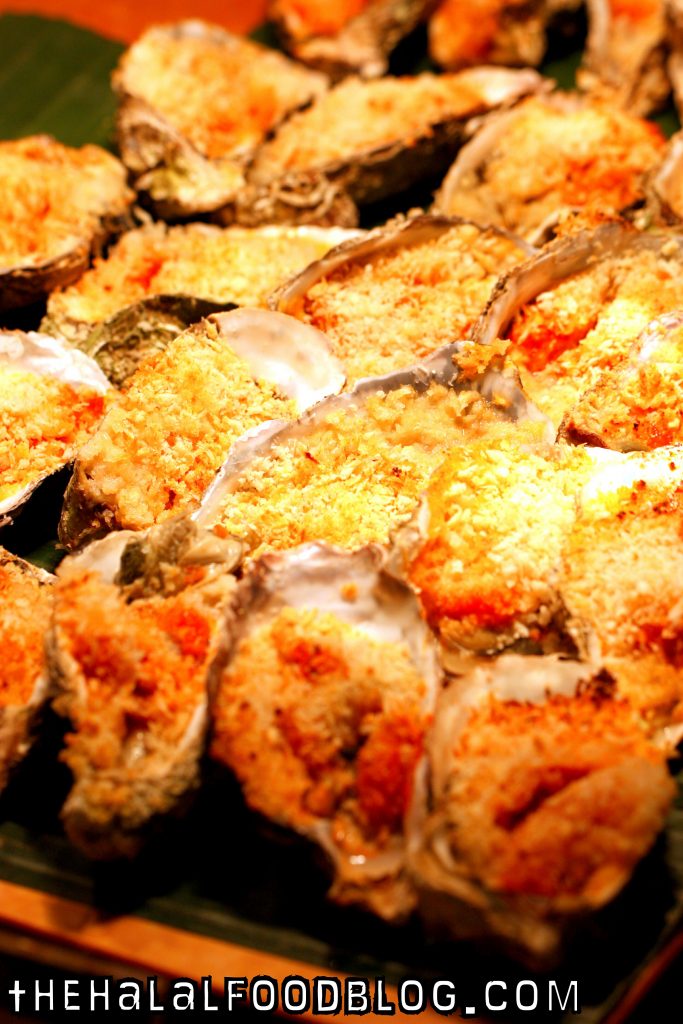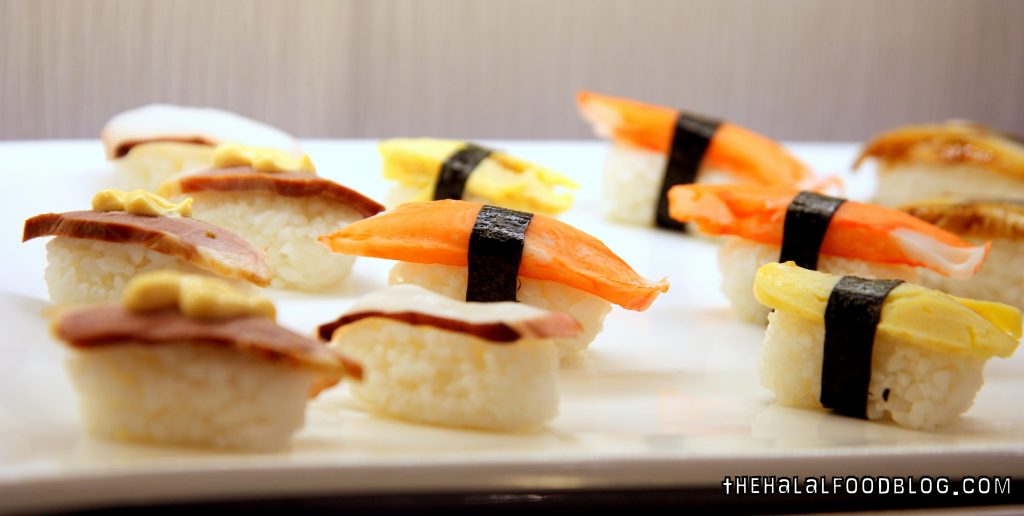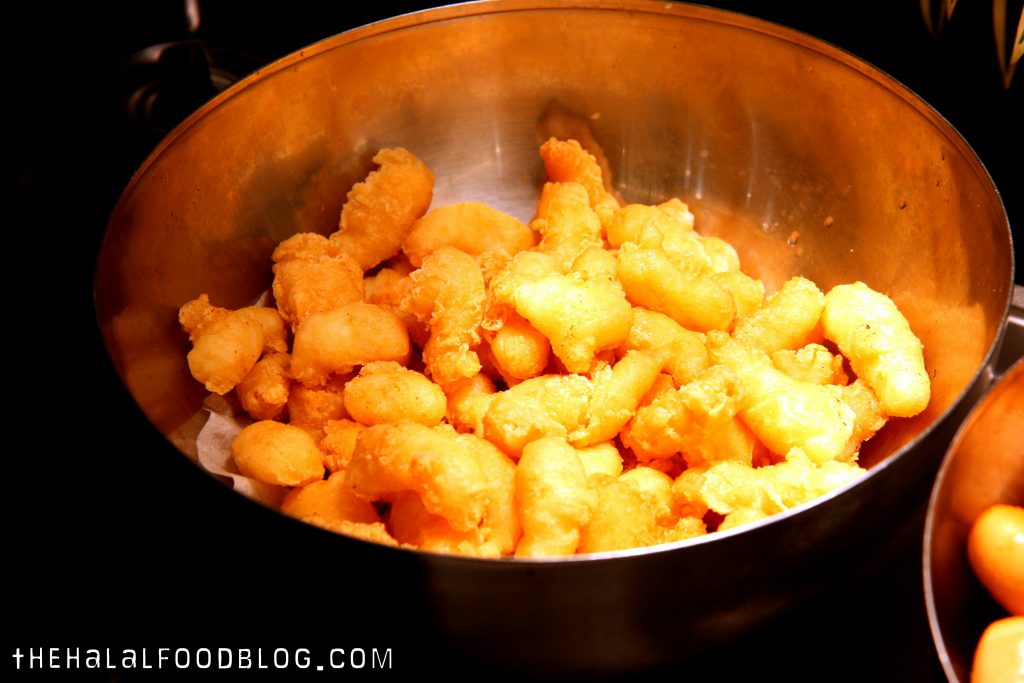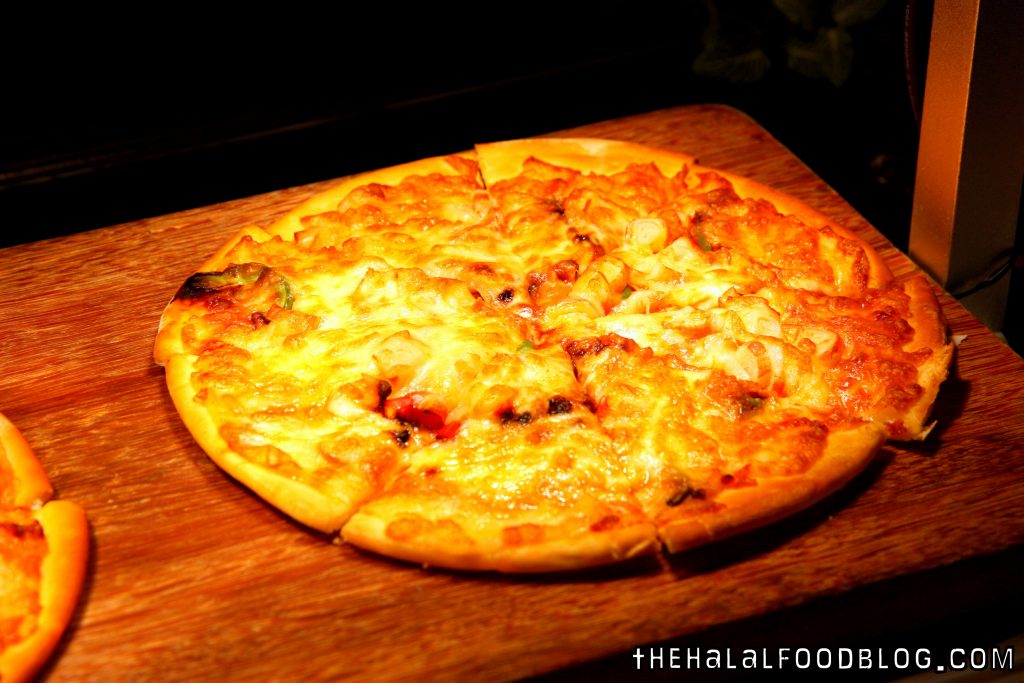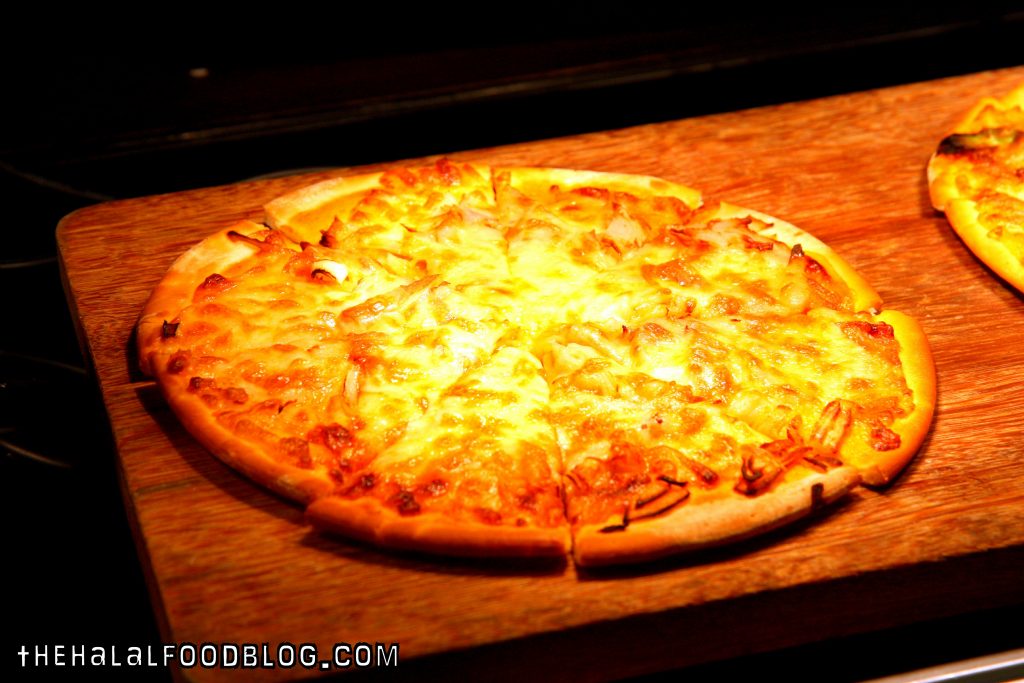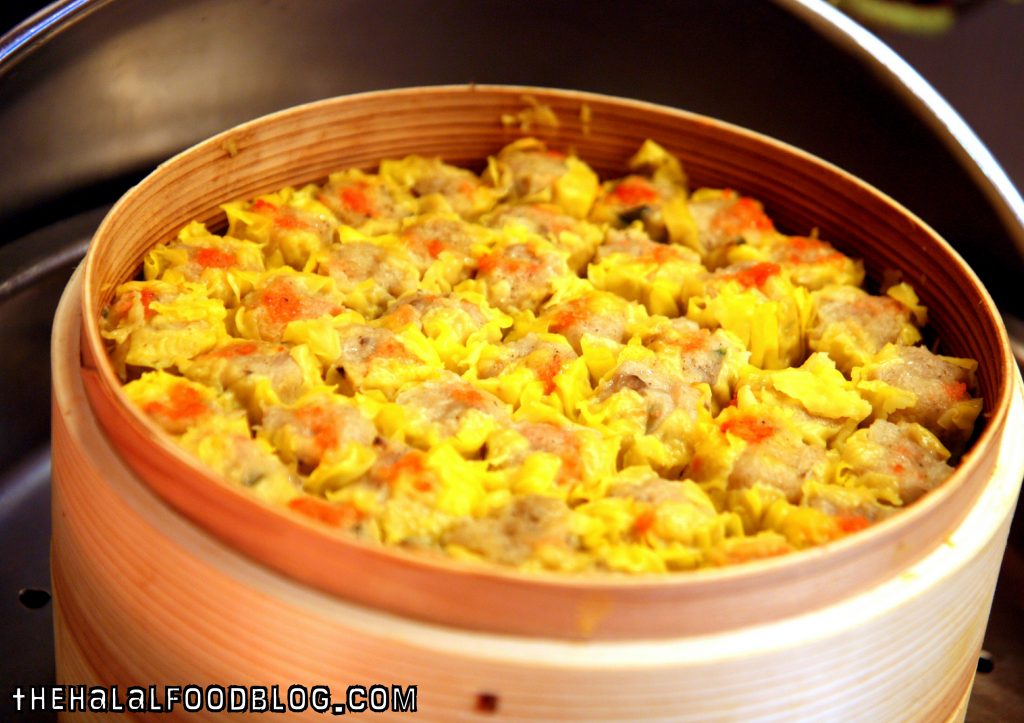 Well, that's a heck of a lot of appetizers and side dishes to choose from!!!
I'm guessing the Cold Seafood Spread is going to be super duper popular as always LOL
Also take your pick of Assorted Sushi and favourites like the pizzas and also the Siew Mai too!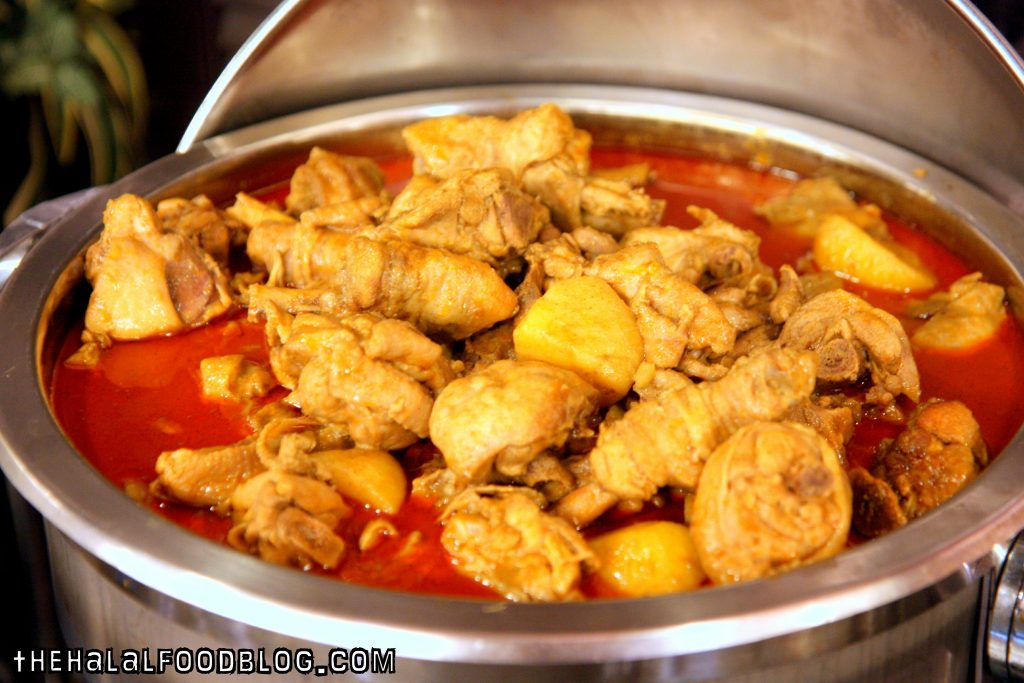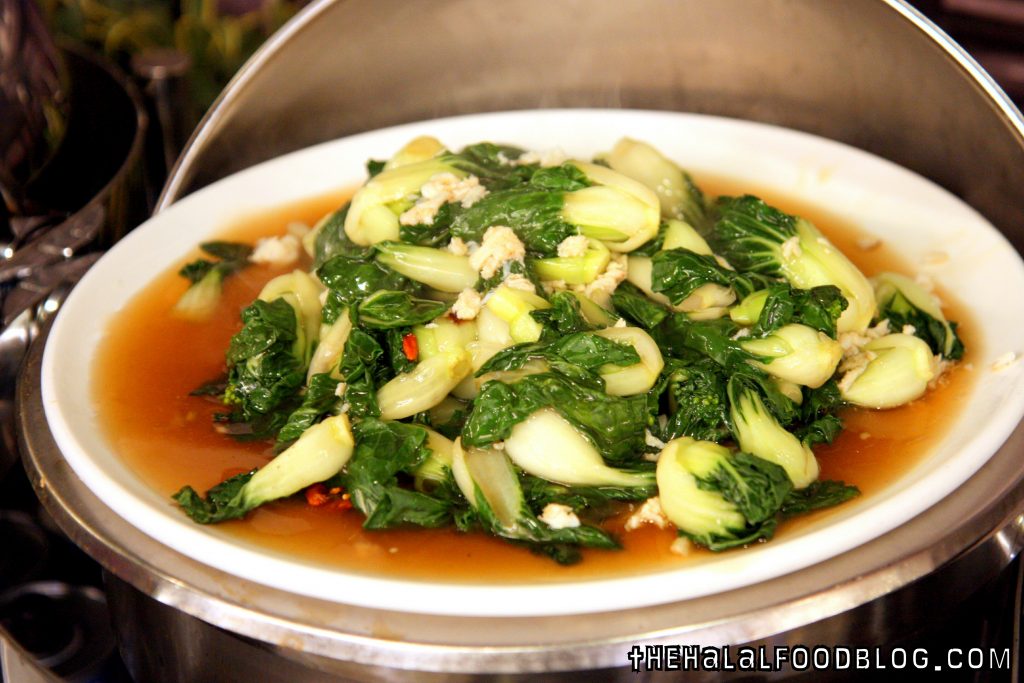 They've also got some other hot dishes for you to go along with your crabs and sides too.
Everyone loves a good Chicken Curry right? All the better if it's rich and got a great curry flavour too.
And don't forget to eat your veggies!!
Don't forget the DIY stations though! And they've got 4 for you to choose from. Or you don't even have to choose – just enjoy them all!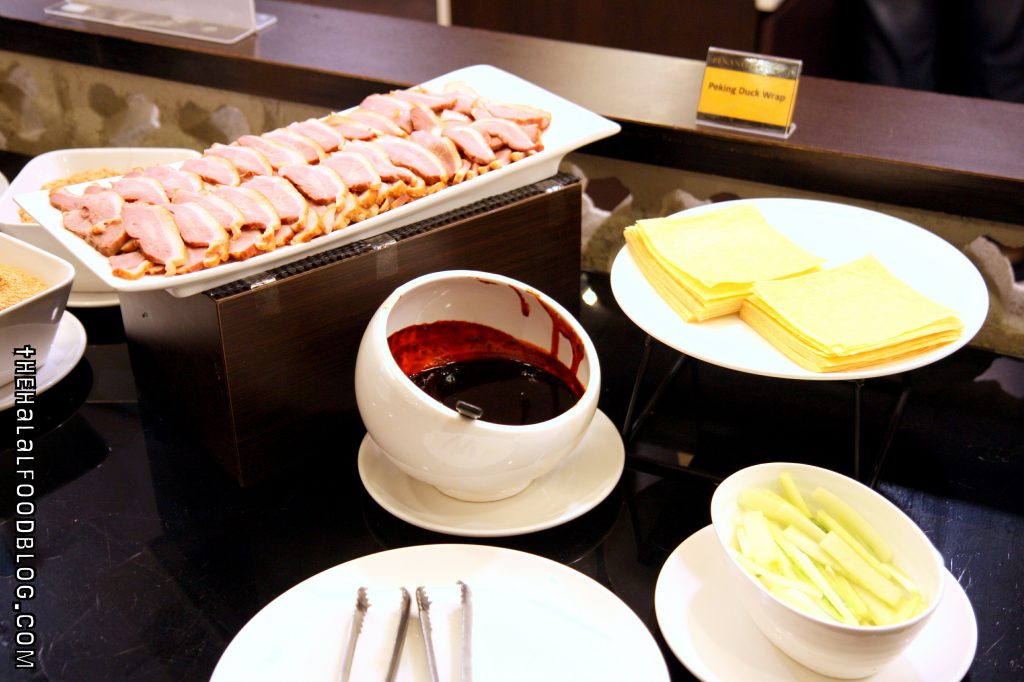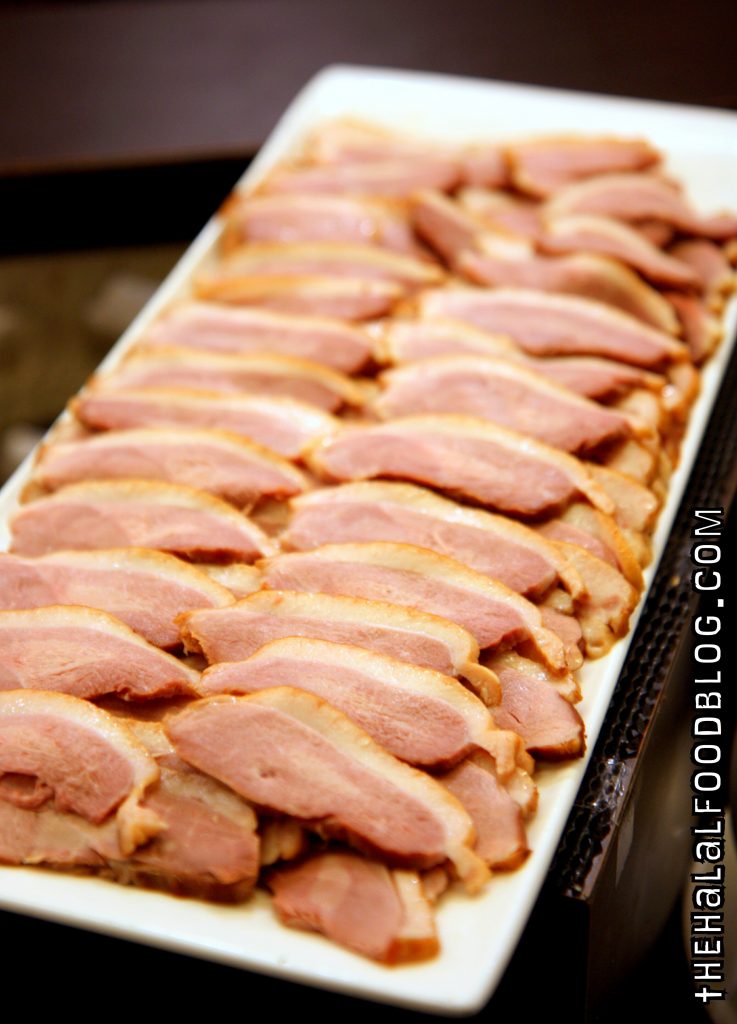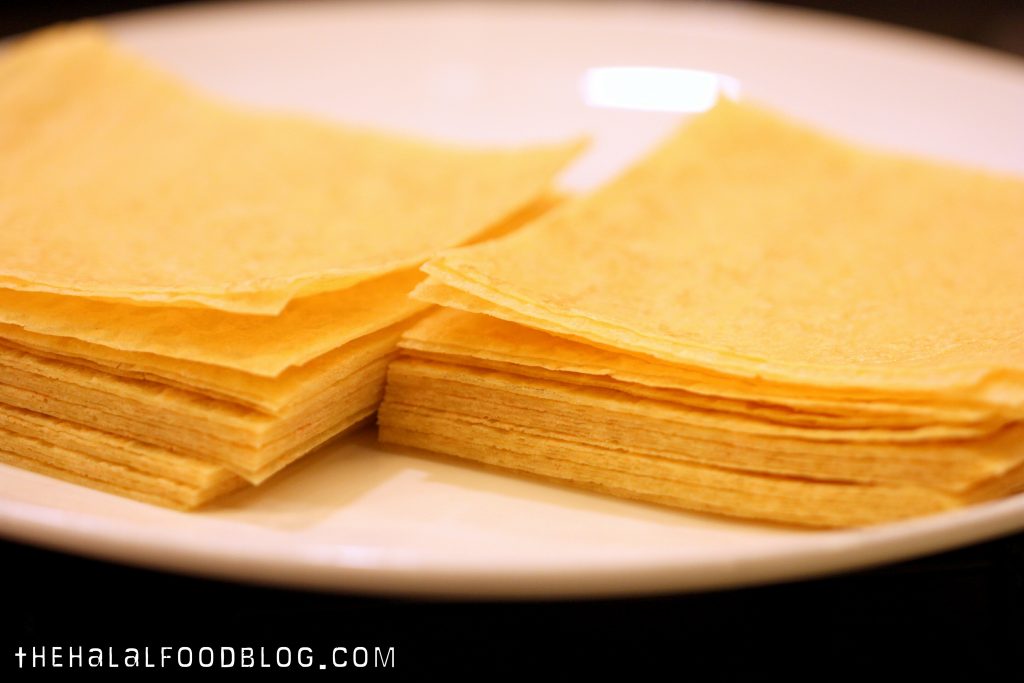 Something new is the Peking Duck Wrap where you get to wrap up some smoked duck along with some cucumber and sweet, sticky Hoisin sauce (which goes perfectly with the duck) into a paper-thin wrap. Really like a Peking Duck Wrap!!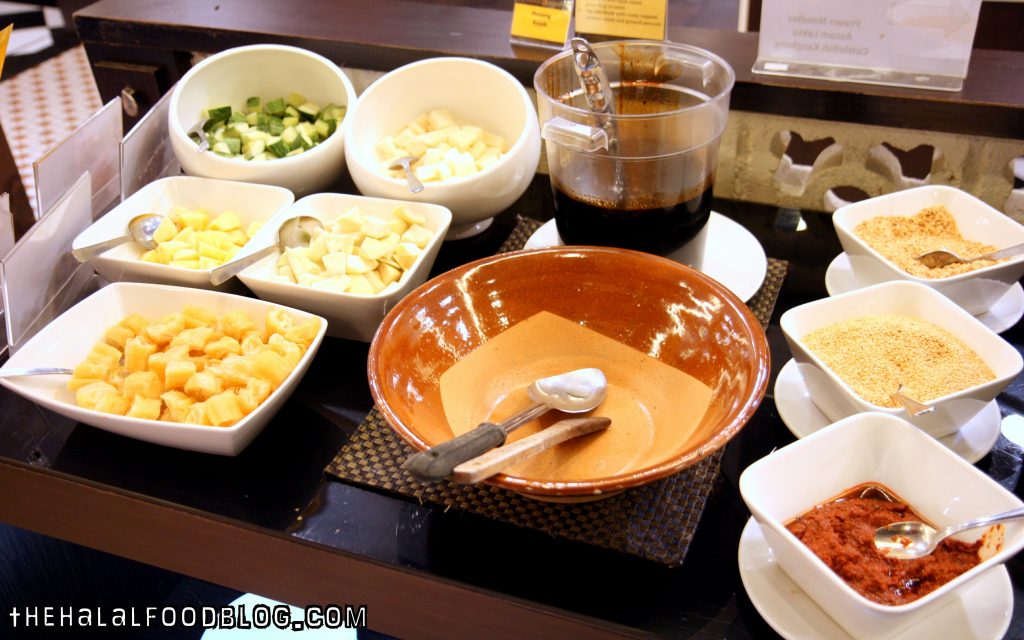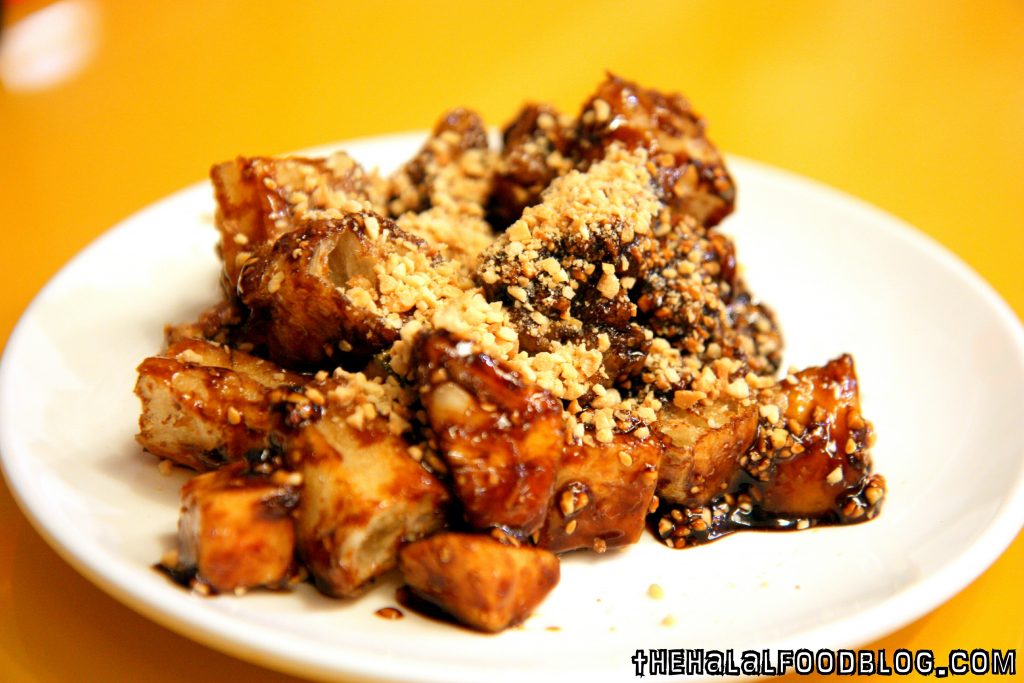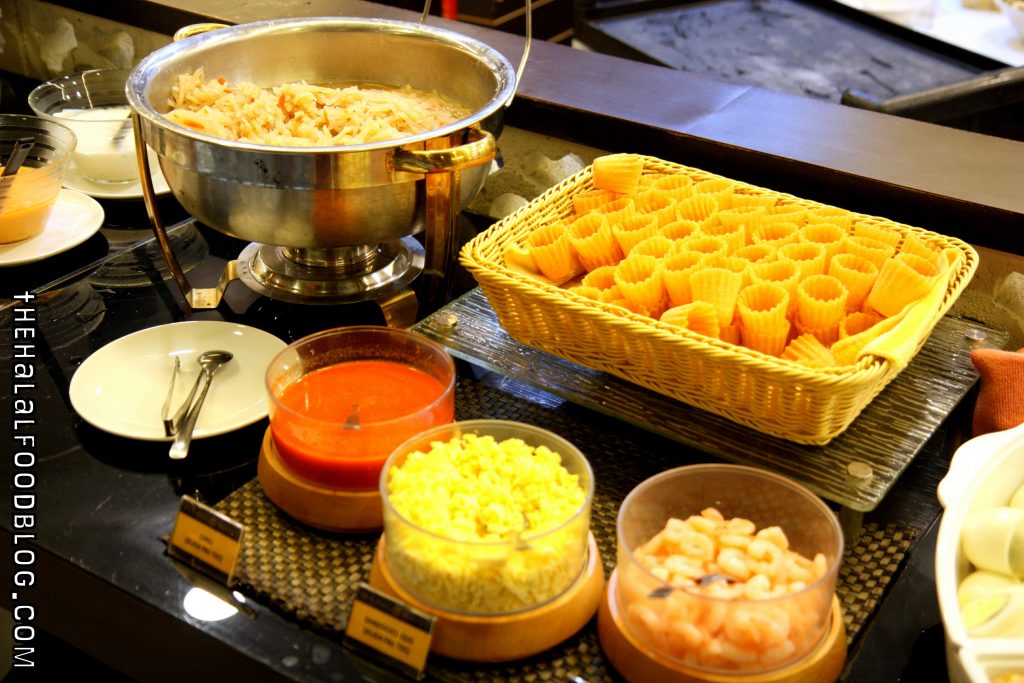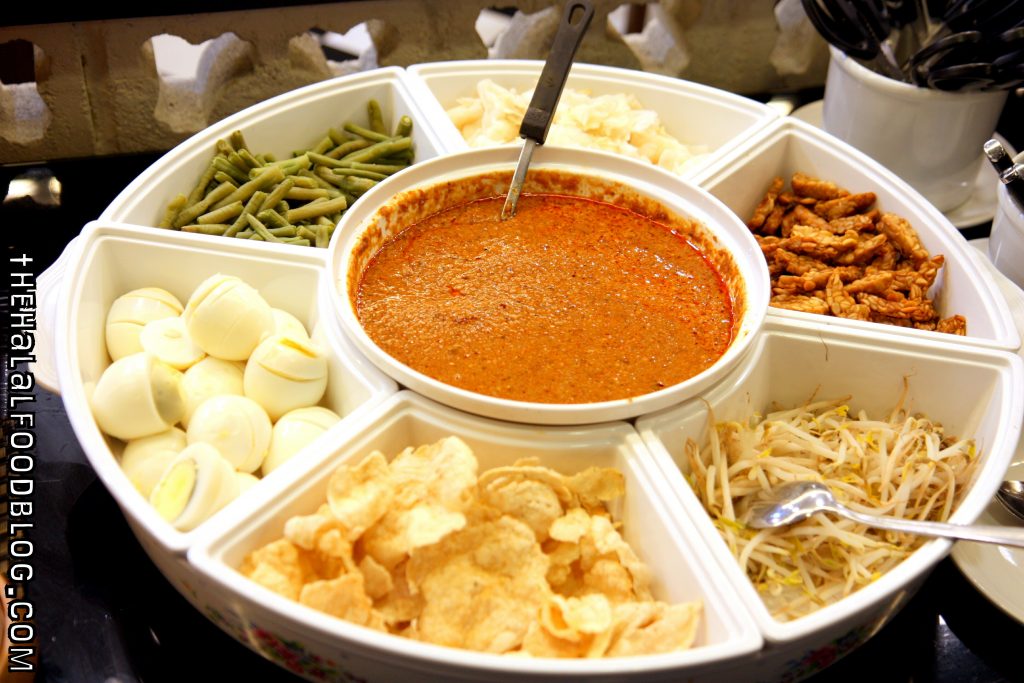 The Rojak is a MUST!! Put as much or as little of whatever you want! We always put extra you char kway and extra petis when we DIY our Rojak LOL
Don't forget the Pai tee and Gado Gado while you're at it.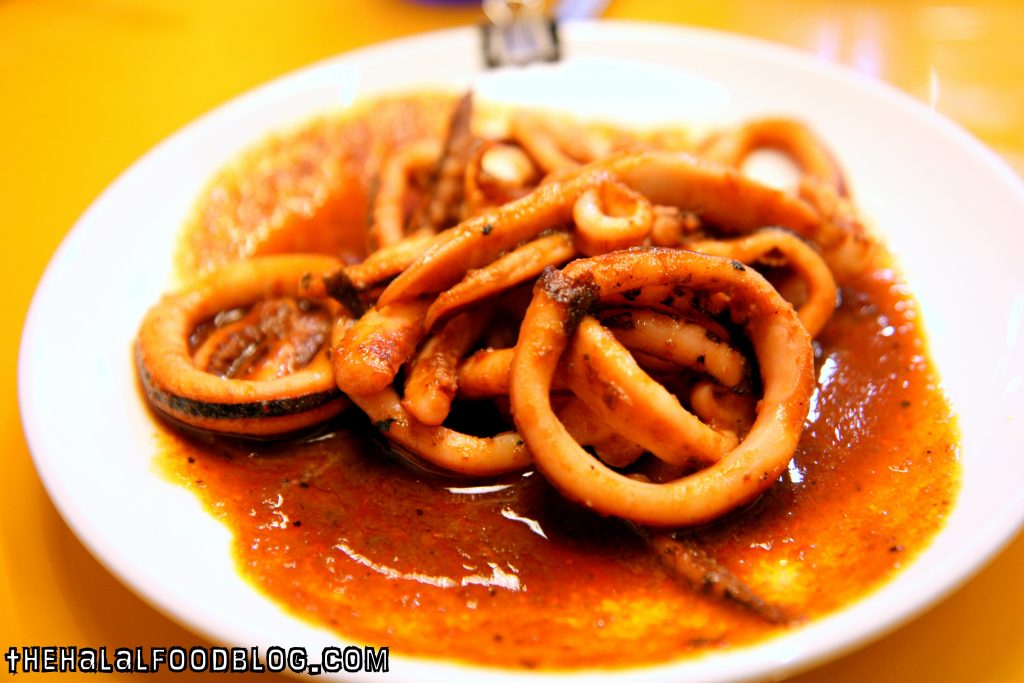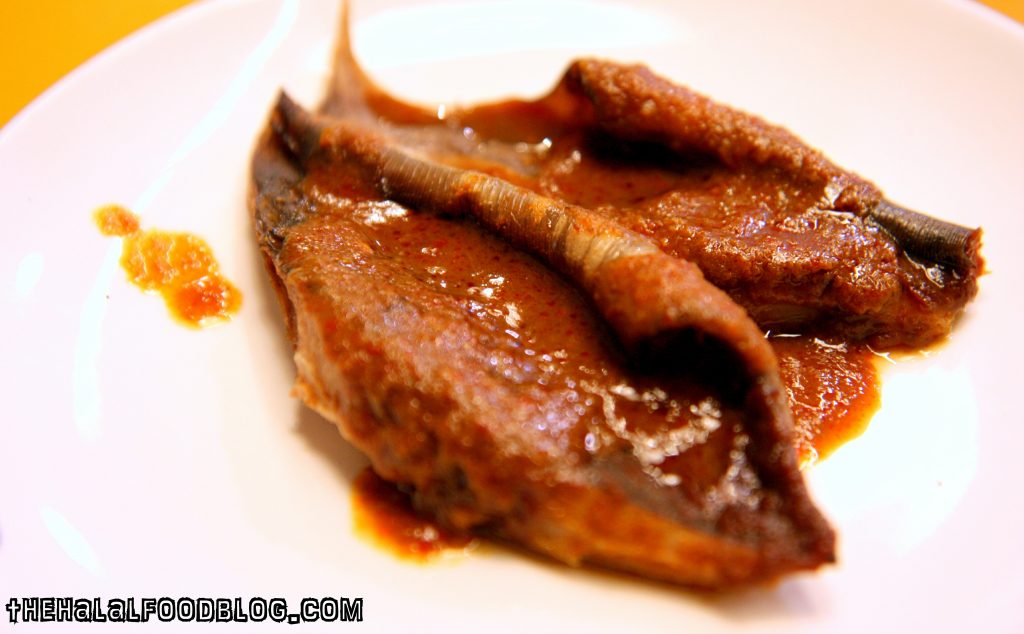 Something else that's new on the buffet line is the addition of a Grilled Seafood Station.
You have 4 choices, namely Stingray, Lala, Sotong or Prawns, so you put a peg on the choice and they'll prepare the food and bring it to your table.
The sambal is actually not bad I have to say! Get it while it's hot and be sure to put your peg on early to minimize the waiting time!!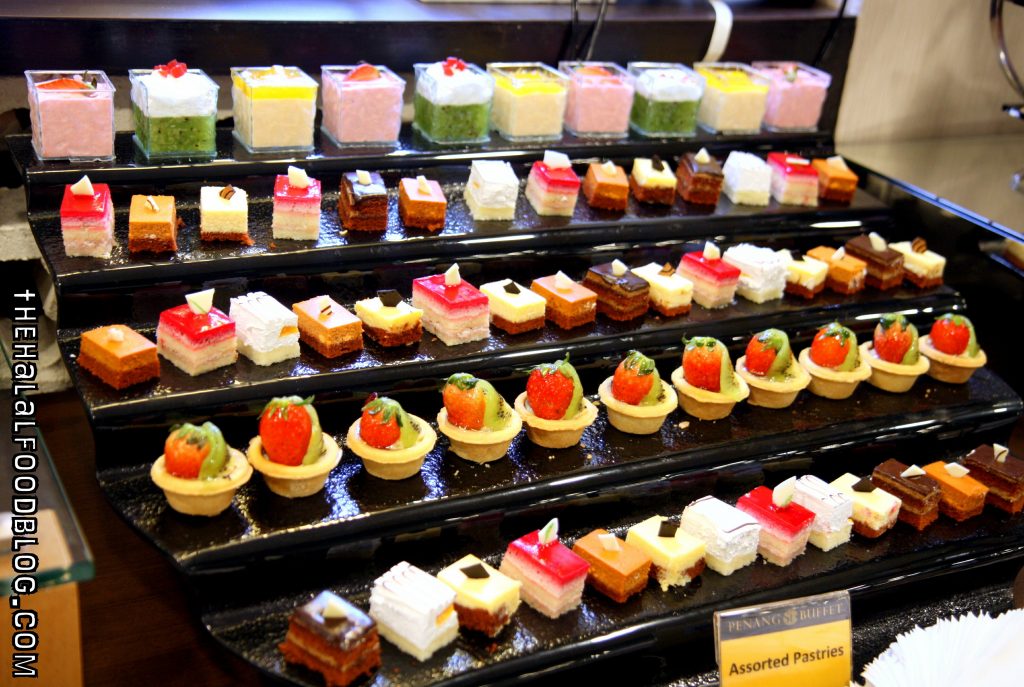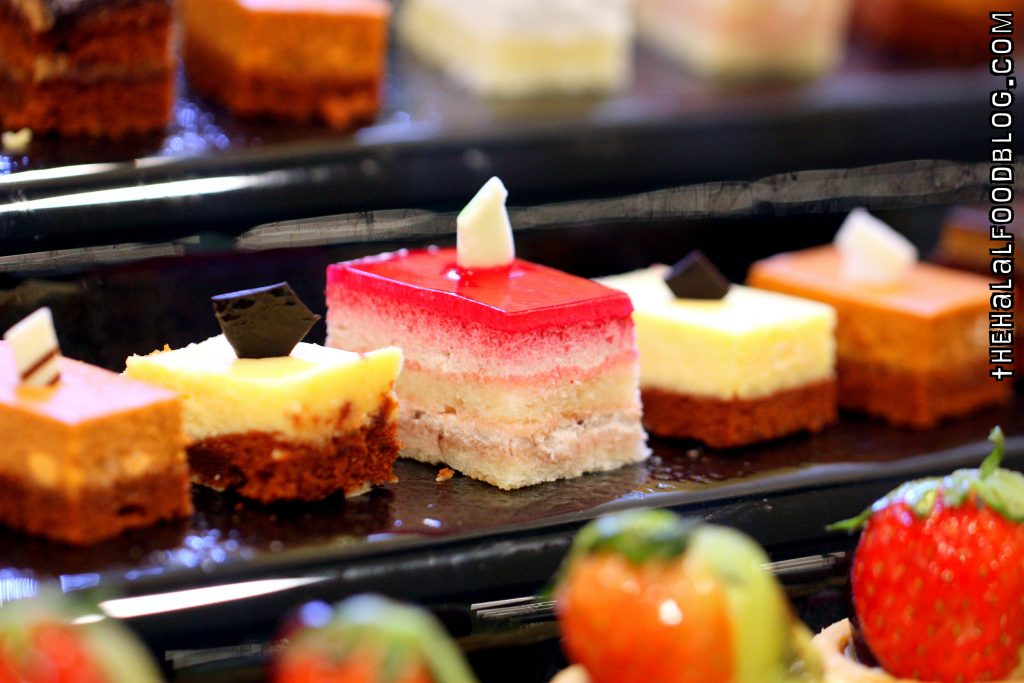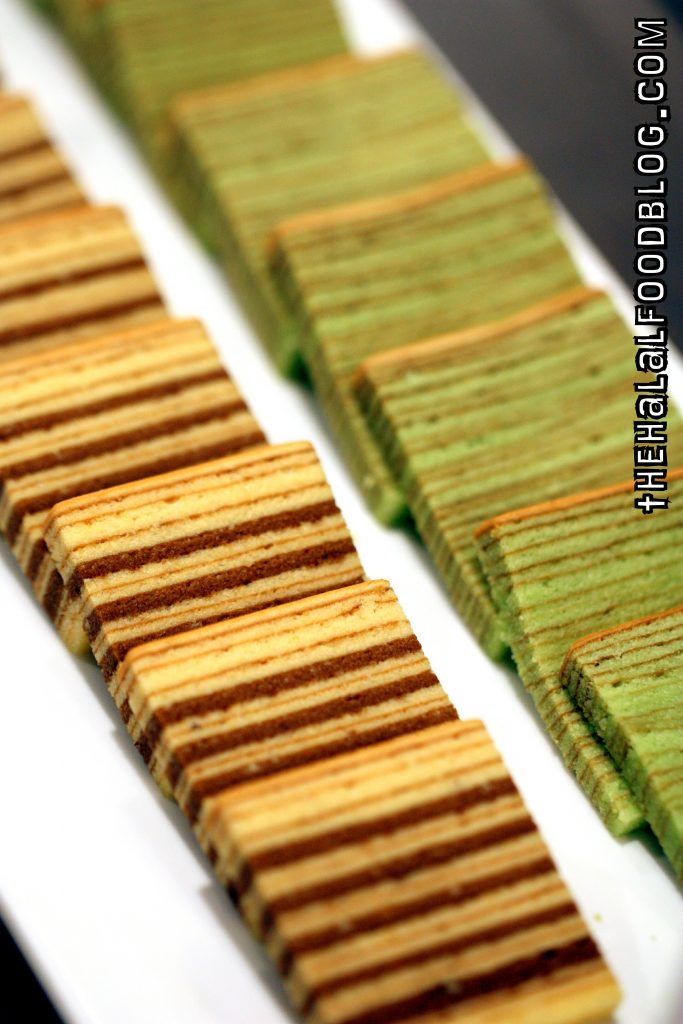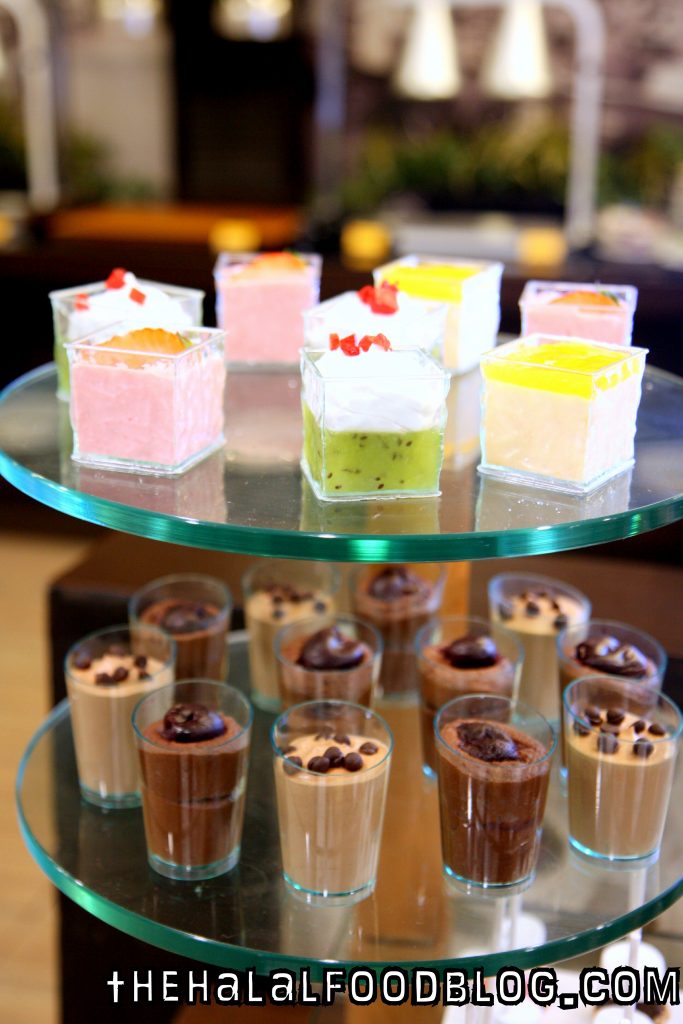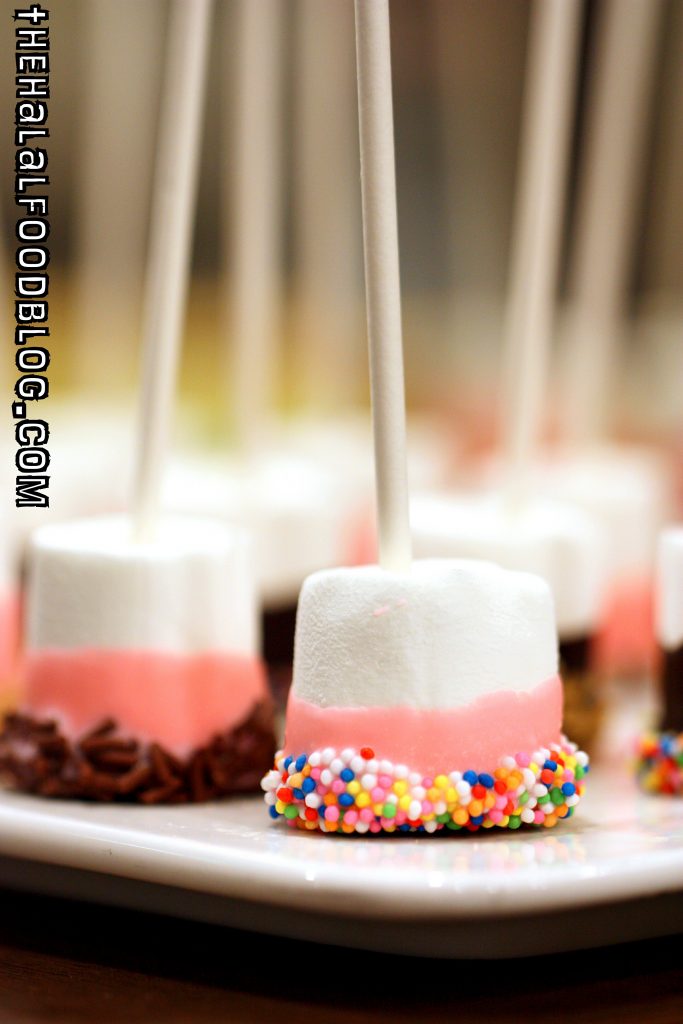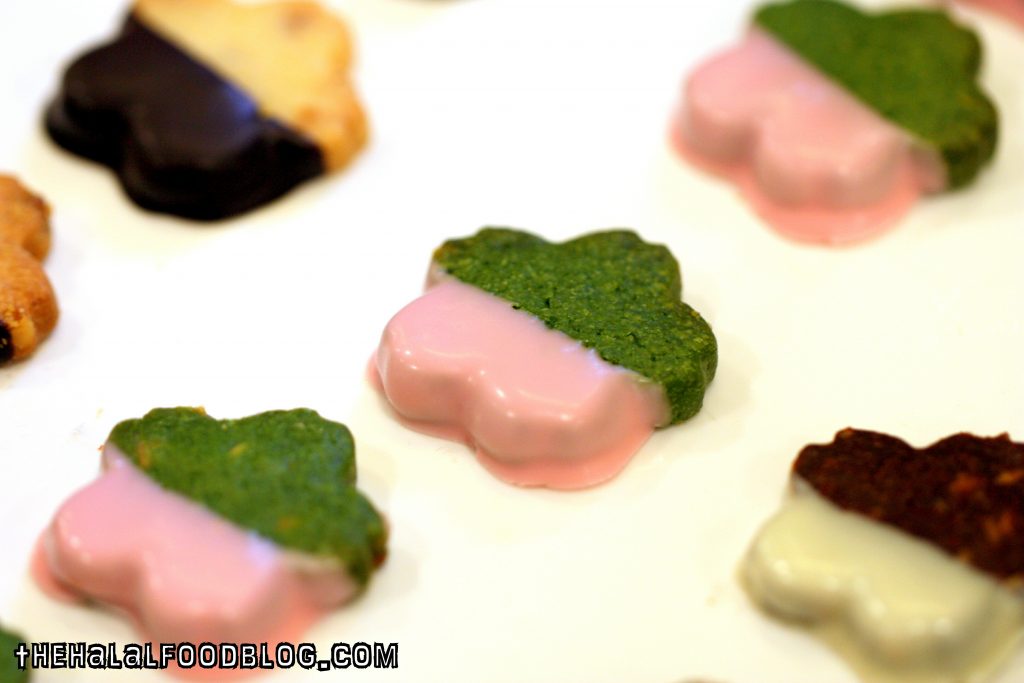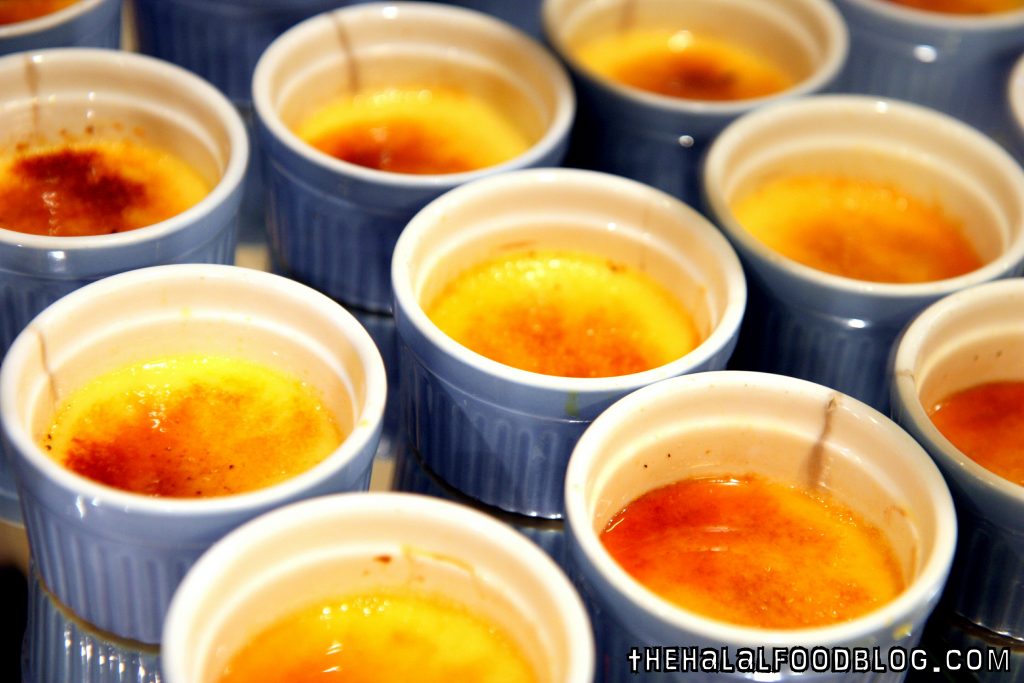 And as you can see, they have LOTS of desserts to finish your meal on a sweet note too!
What we didn't take pictures of? The ice-cream station (including toppings!), the Bread and Butter Pudding and also the famous Penang Durian Cendol!! Definitely must-try so find that little bit of extra space after whacking all the crabs okay!
And speaking of crab, so which crab wins in our books?
Well, it's definitely hard to choose a definitive winner but we will narrow it down to the top 2 how's that?
From the East, definitely the Salted Egg Crab never fails for us! #saltedegganything we say!
From the West, the surprise winner was the Butter Parmesan Crab! It has a great flavor and really creamy!!
So which will be YOUR choice?
Head down to Penang St Buffet and find out! The East vs West Crab Buffet at Penang St Buffet is now on til 6th May! Our advice is to make reservations by emailing to [email protected]
The buffet pricing is as follows;
Mondays to Thursdays – $59.90 (Adult) / $19.90 (Child)
Fridays to Sundays, PH and Eve of PH – $63.90 (Adult) / $20.90 (Child)
There are 2 buffet sessions for each day.
1st session is 4.45pm til 7.15pm and the 2nd session is 7.30pm til 10pm.
(enjoy a 10% discount if you go for Session 1!!)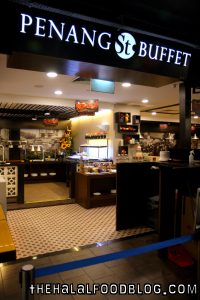 Penang St Buffet
Causeway Point
Woodlands Square, #05-11/12
Tel: 6894 7872
www.gdgroup.com.sg/penang-st-buffet
Facebook: www.facebook.com/PenangStBuffet
Operating Hours:
11am til 10pm Daily
(please see above for buffet session timings)
All information (including prices, availability of item on menu and Halal status of establishment) are accurate at the time of posting. All photos used in this site are property of The Halal Food Blog unless stated otherwise.