Oh yes yes yes the famous Penang St. Buffet Crab Madness spread is back for its 2016 edition and it is bigger and better than ever with just your favourites returning but also some new dishes that really hit the spot!
With almost 30 different dishes to choose from in this year's line-up, you will be spoiled for choice for sure!
Well, without further ado, we present to you the Crab Madness Buffet 2016!
Let's run it down…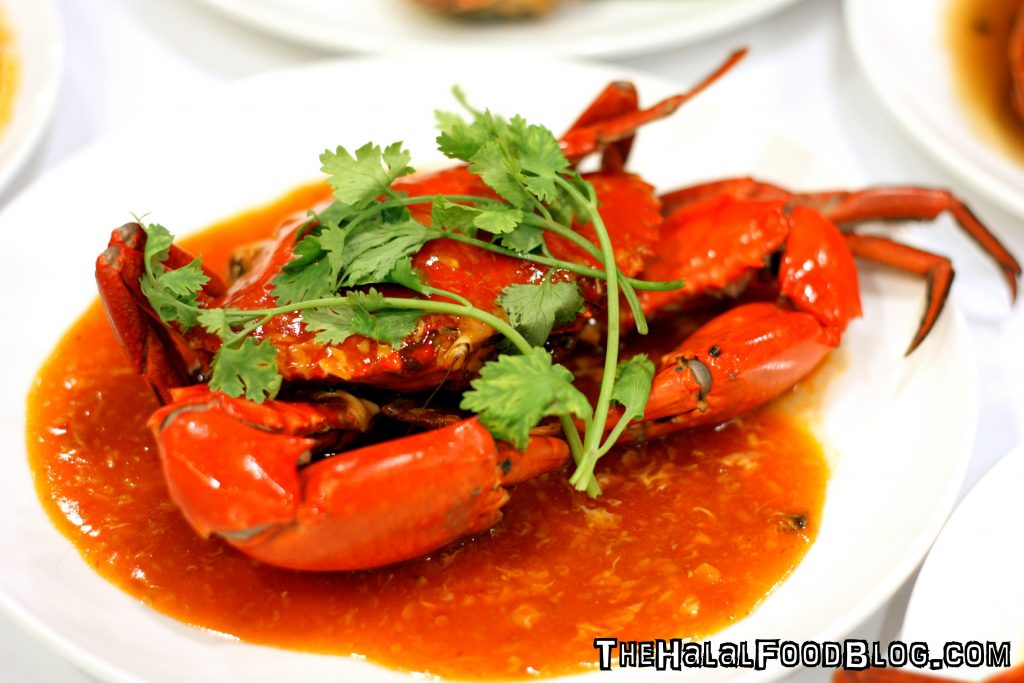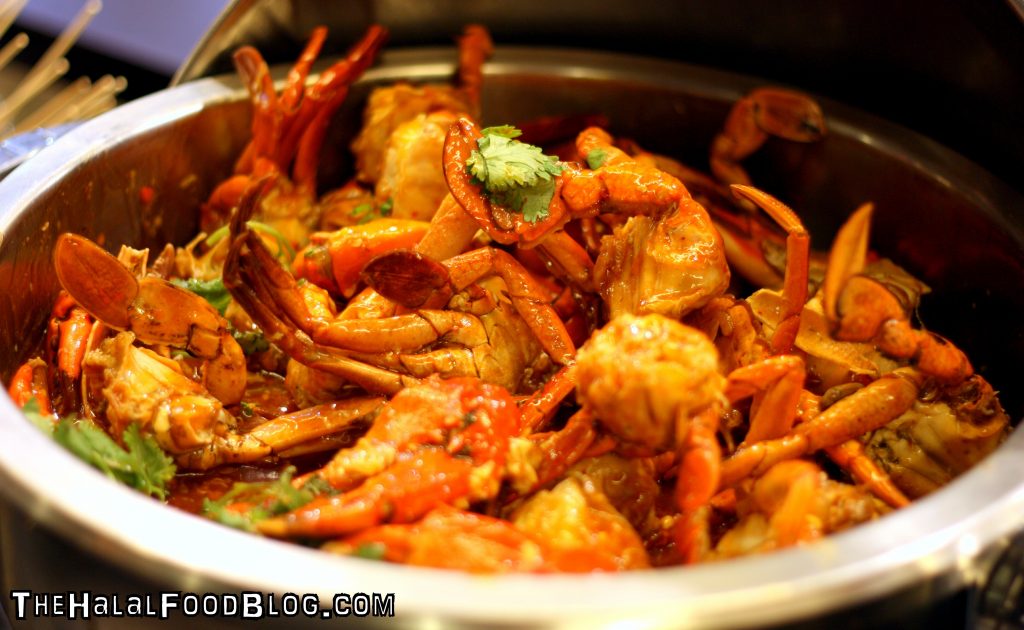 Probably the most familiar and definitely the favourite of many! Chilli Crab is one of the classics and a dish that is definitely one that is much-loved in Singapore! Great and tasty flavour as expected with the Penang St. Buffet version and sure to be a big hit with many.
Oh! And don't forget the fried Mantou to mop up all of that delicious gravy!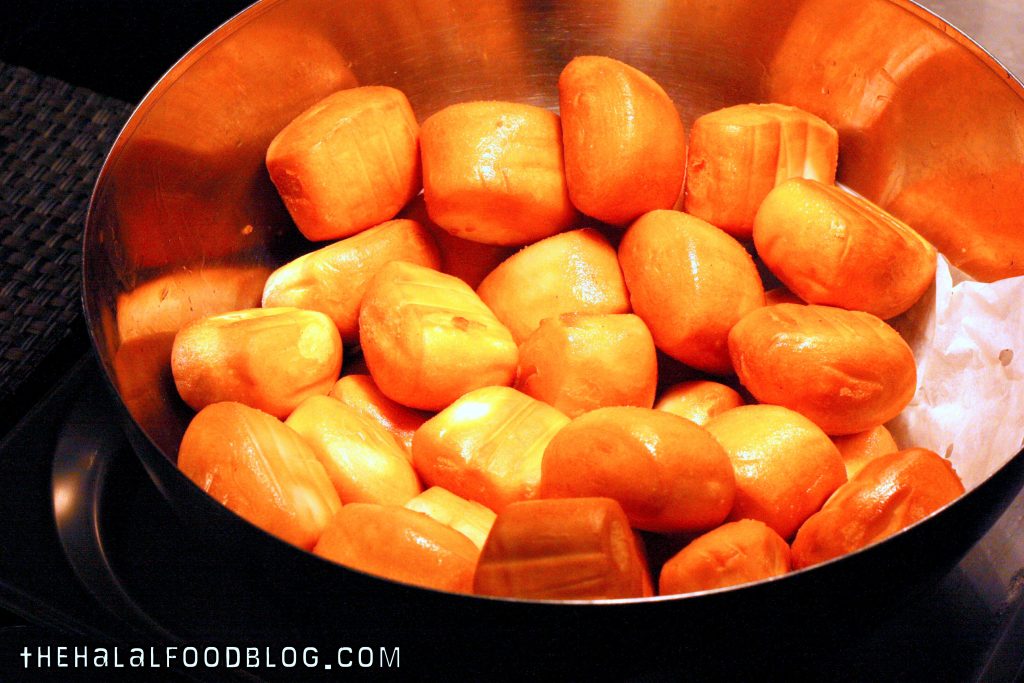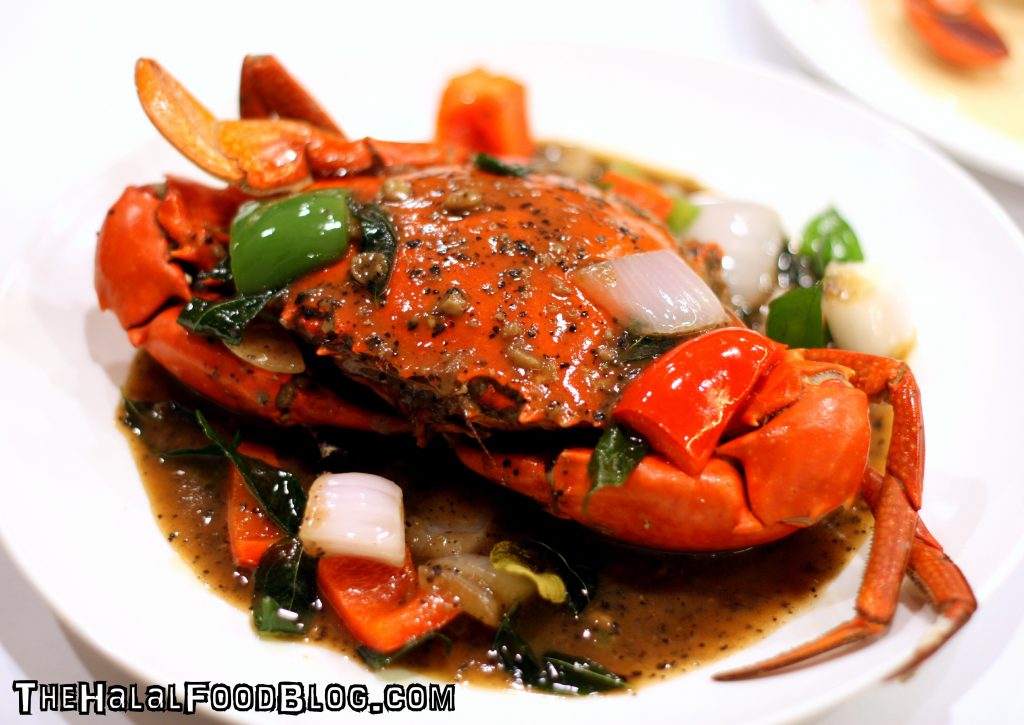 When you talk about Chilli Crab, another dish that comes to mind is almost definitely gonna be Black Pepper Crab or, as we like to call it, Chilli Crab's feisty cousin LOL
Great peppery flavour courtesy of black pepper (duh!), garlic, onions and curry leaves. Also noted that this version has got a bit of gravy to it and is not the 'dry' version of Black Pepper Crab which means more gravy to lick off our fingers as we dig in!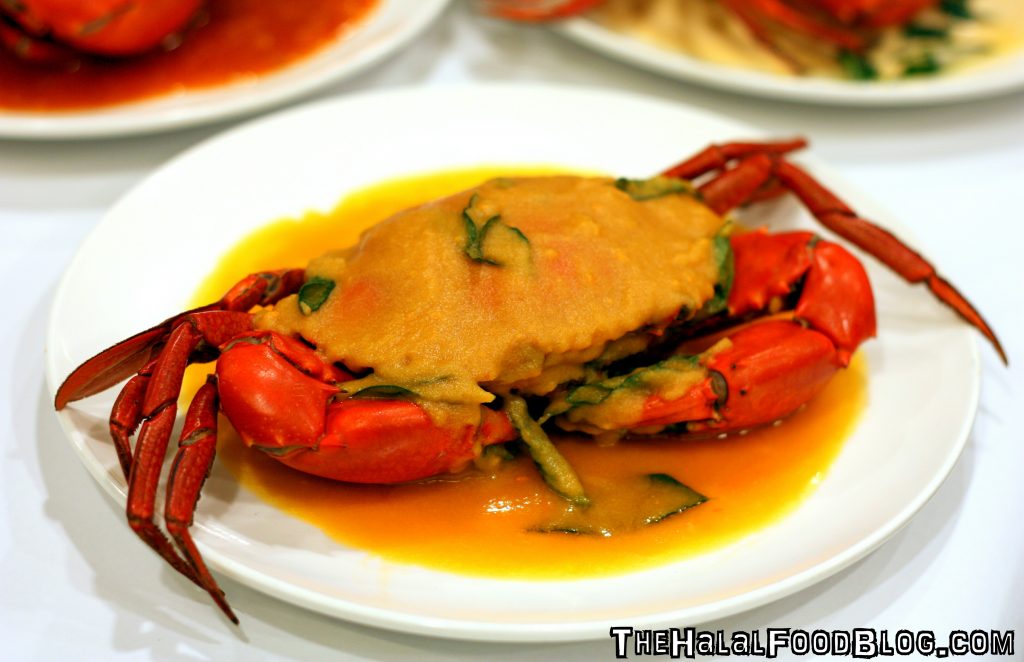 Here is the new classic. The one that has absolutely taken everyone and everything by storm. Oh yeah, we are talking about Salted Egg!
I remember the first time I tried a #SaltedEggAnything just so happens to have been Salted Egg Crab! And after many many many other variations of this much-loved ingredient, it's good to know that it's still  super popular and can still taste great. Case in point – the Salted Egg Crab at Penang St. Buffet.
How do I know this is one of the most popular dishes in the line-up? It's the one that is snapped up the fastest! So it's a good thing they efficiently top it up every time! In fact, just look around at the table while you are there and I guarantee you that almost everyone is tucking into this favourite!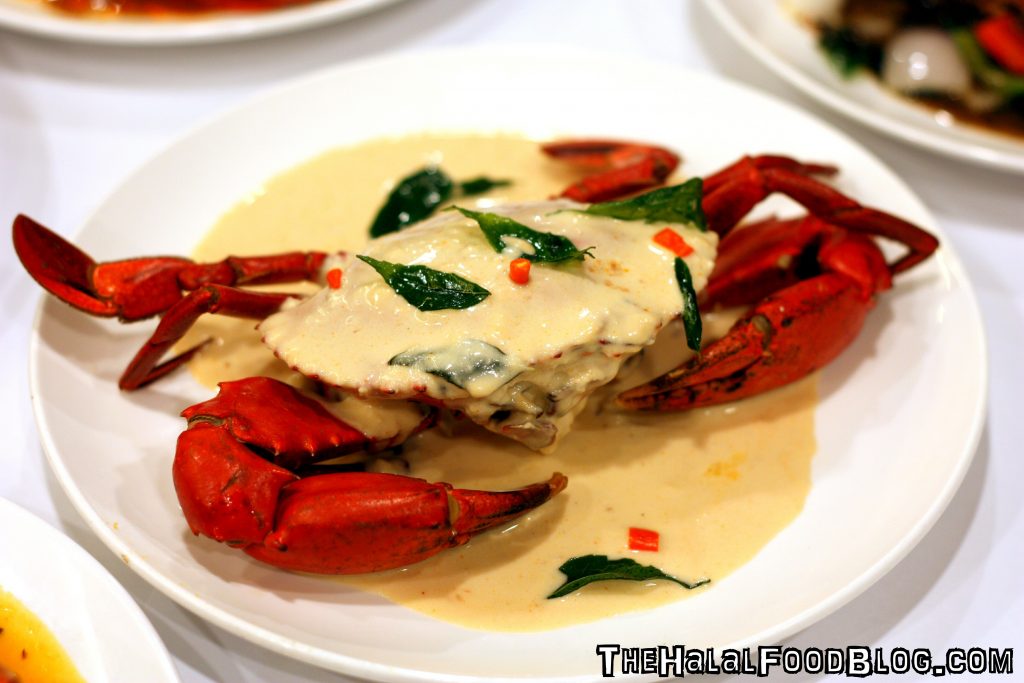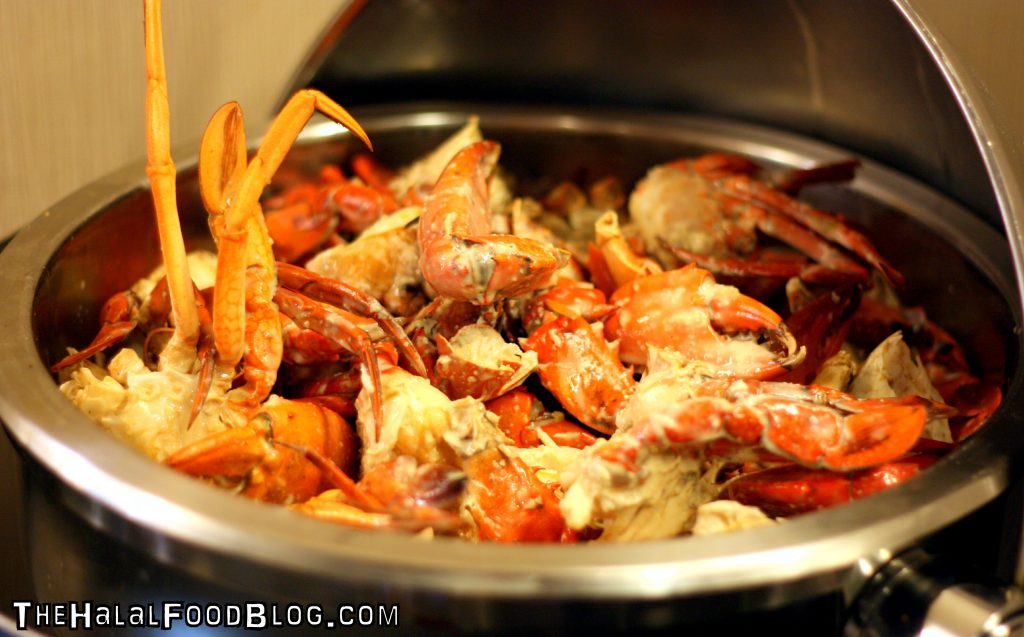 If you are looking for a nice creamy crab dish, the Butter Crab is definitely one to consider.
Always love the great flavour of butter and here it also includes milk, chili padi and a touch of condensed milk for that extra creamy touch.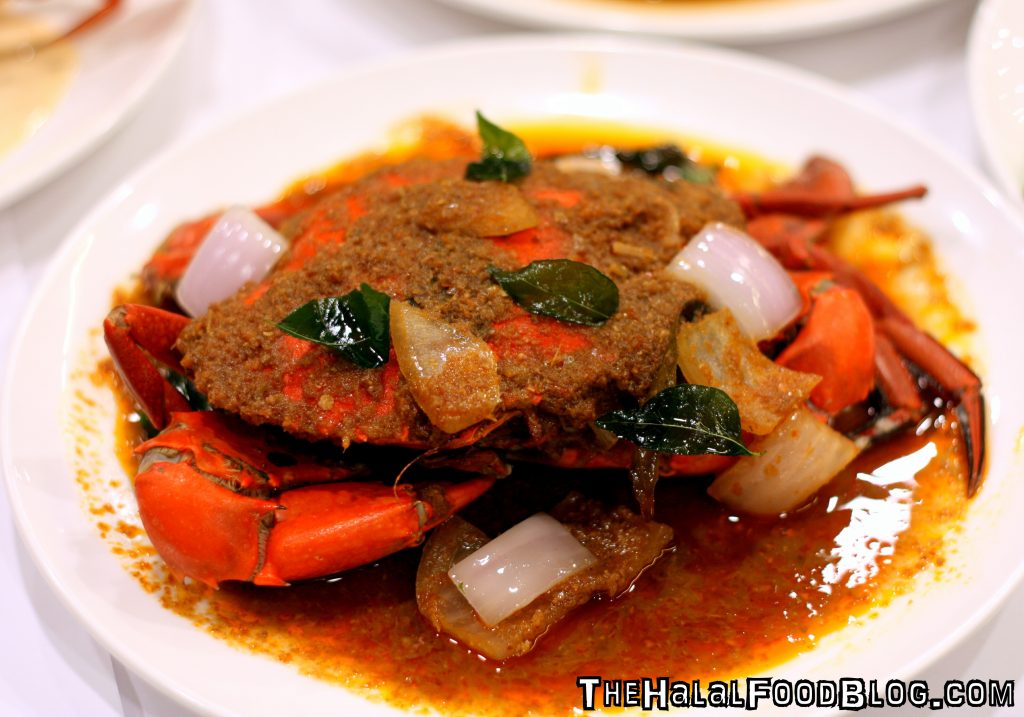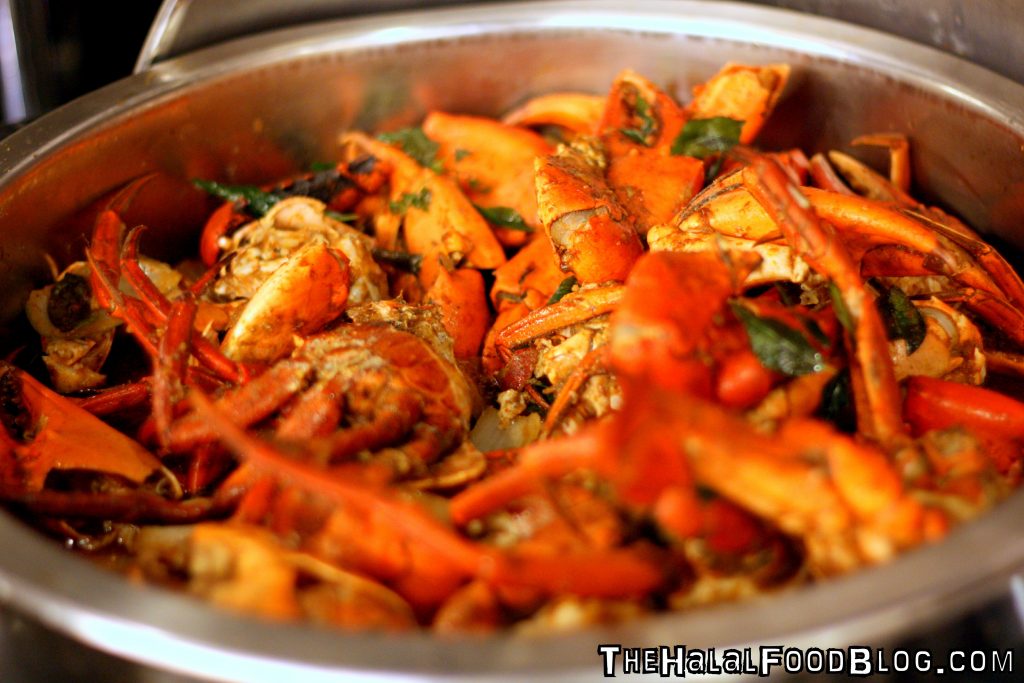 Here's one of the new flavours to the line-up – Kam Heong Crab!
It resembles a curry of sorts but it's really not. It's got curry powder and leaves, lemongrass, chili paste and dried shrimps in there.
In fact, the predominant flavour actually comes from the dried shrimps so fans of Hae Bee Hiam are definitely gonna love this one.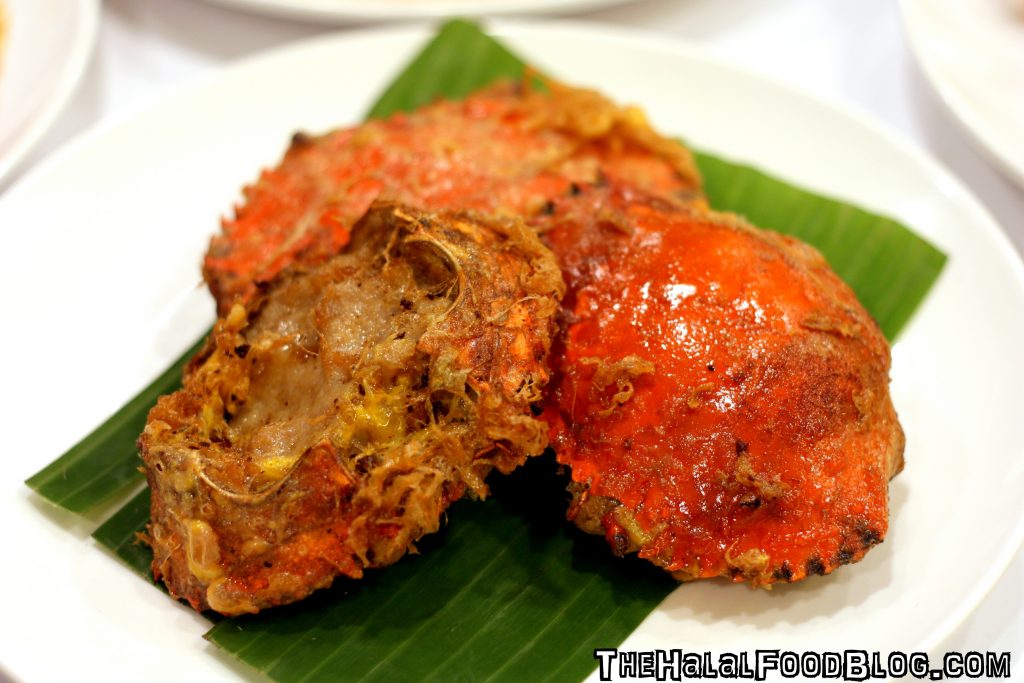 If you can remember the 2015 edition of the Crab Madness buffet, there was a dish called the Baked Stuffed Crab which used Flower Crabs.
Well, consider this the upgraded level-up version and it's power!
The Stuffed Chicken In Crab has really tasty chicken meat that's been packed into the crab shells and coated in egg wash before getting the glorious fryer treatment.
Absolutely delicious and one of my favourite dishes from this year's line-up for sure!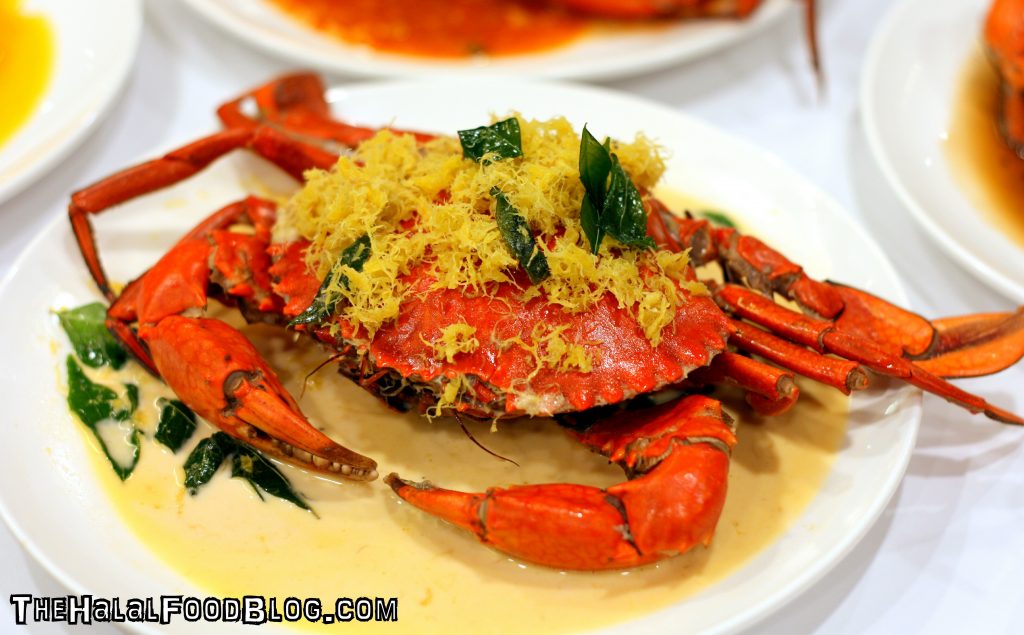 The Golden Sand Crab was also very good and I loved the 'golden sand' that topped off the crab.
It's basically buttery goodness all round with this dish thanks to the butter, eggs, curry leaves and milk. Think of it as kinda like the Salted Egg Crab but without the salted egg if you ask me.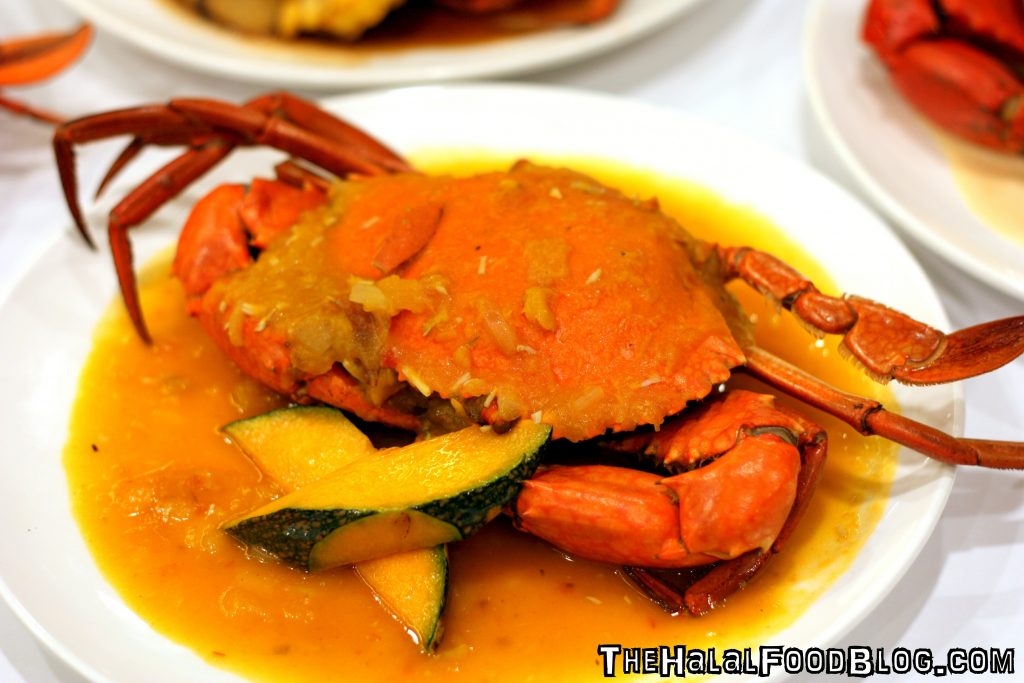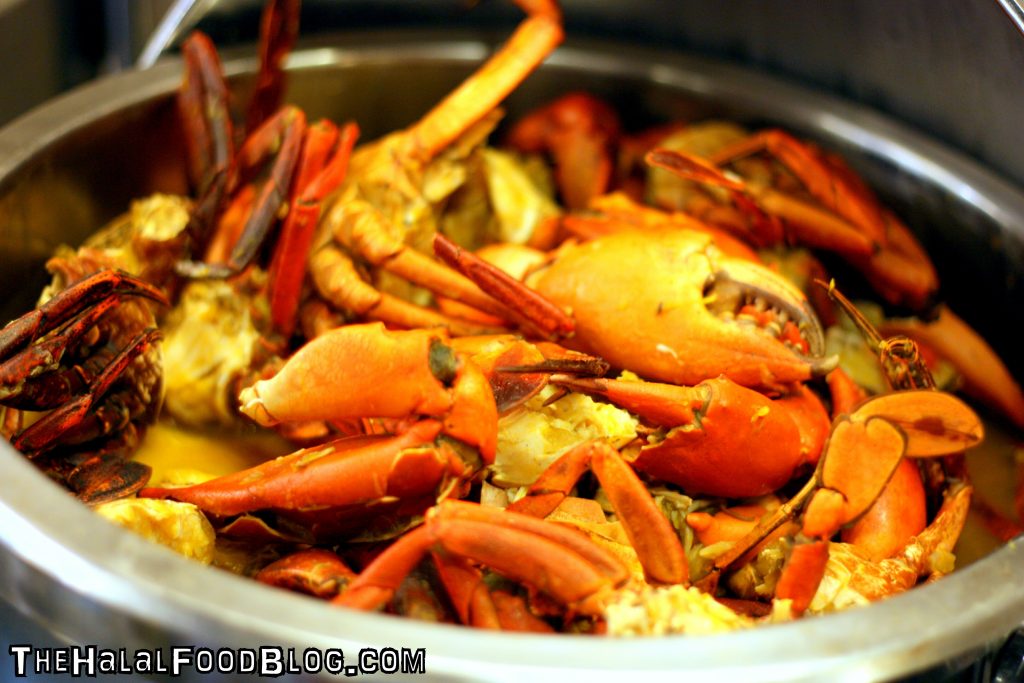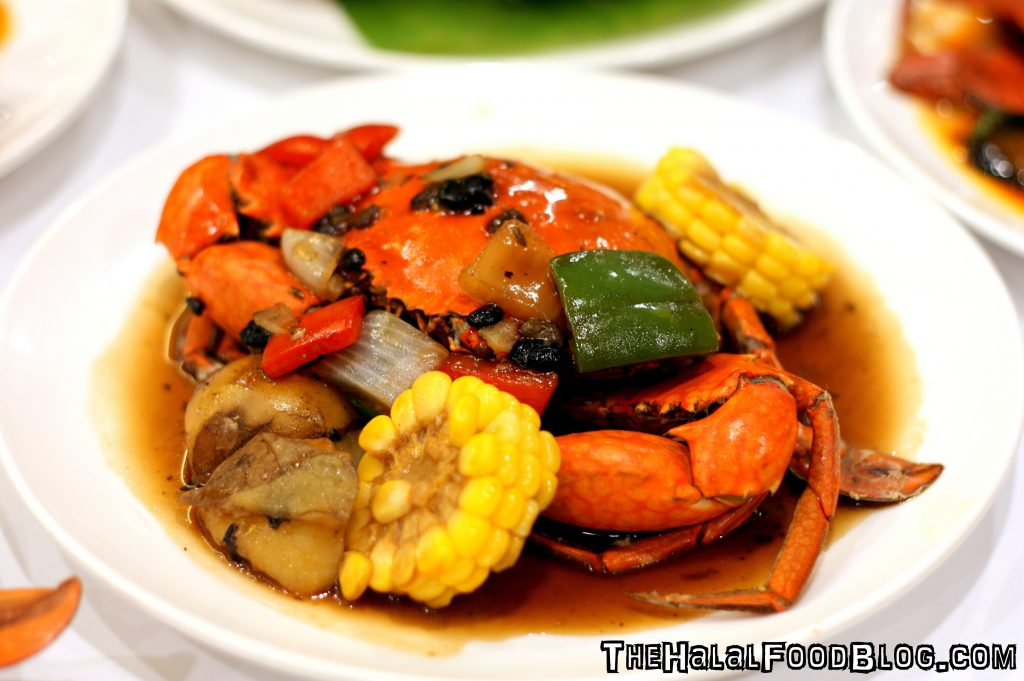 Here are 2 selections that have a bit of an Oriental influence to them.
The Pumpkin Crab is mostly pumpkin in there but does have a bit of tomato paste in there.
The Typhoon Crab is apparently a very popular crab dish in Hong Kong and I don't think there's any other Halal version here in Singapore other than this one at Penang St. Buffet. Loads of goodies (besides the crabs of course LOL) including corn, potatoes and carrots. Chili Padi and Black Soya Beans give the primary flavour for this dish.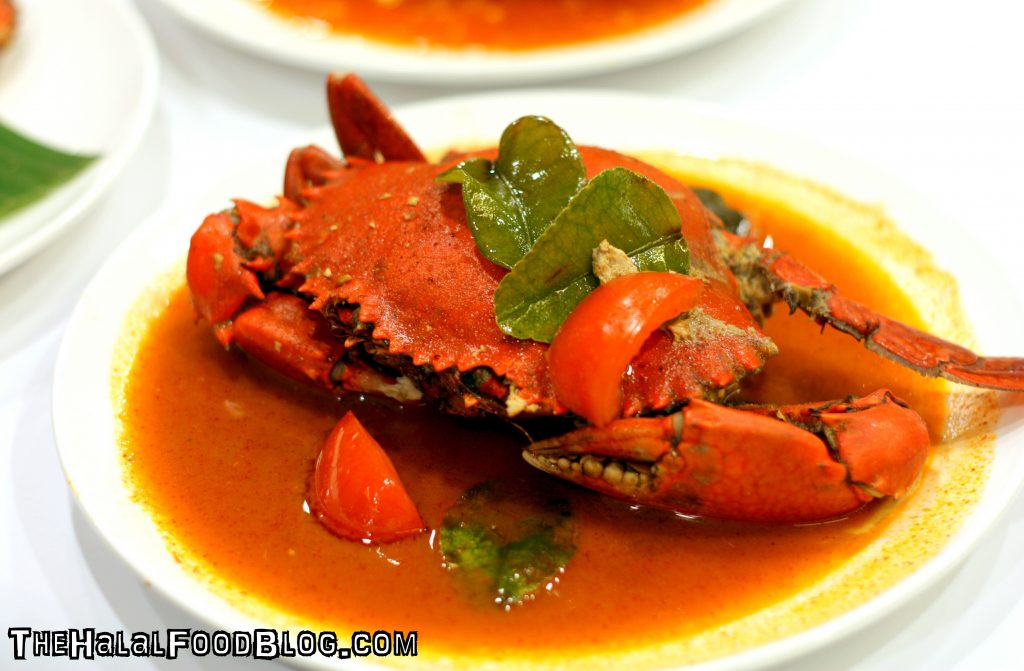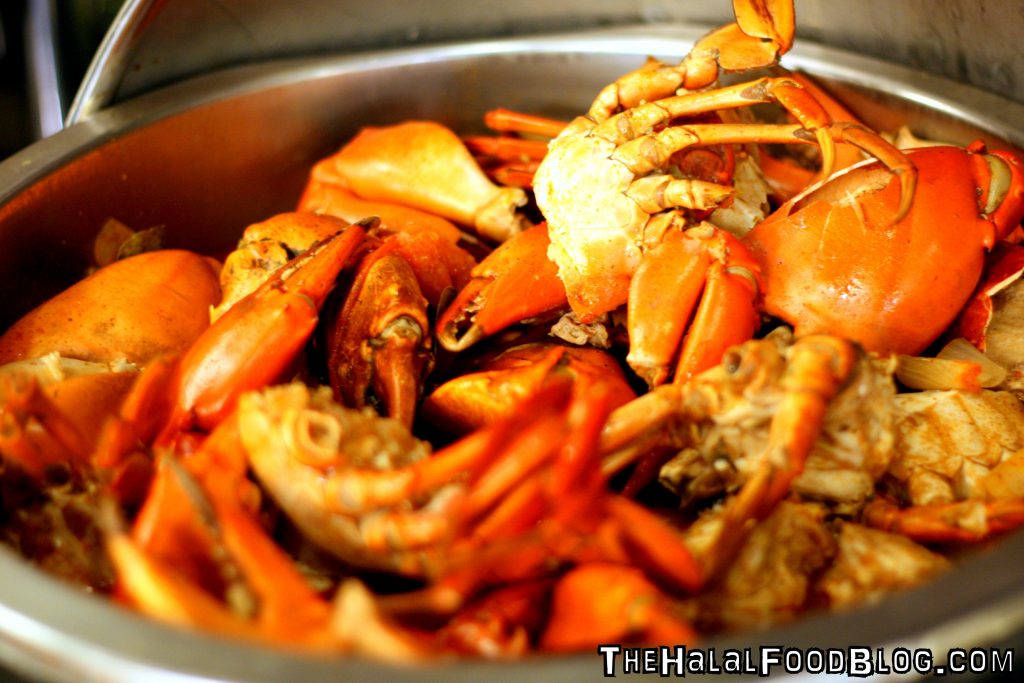 WOW! Let me tell you – this was one of the biggest surprises of all the dishes I tried that day at Penang St Buffet!
I absolutely love Thai flavours and I'll be honest and say that I'm always pessimistic when I see anything 'Tom Yam' in a buffet line-up but this version of Tom Yam Crab was absolutely delicious! Not only was the Tom Yam flavour spot on but it also had a nice spicy kick to it which was very welcome!
This is a MUST TRY when you're there!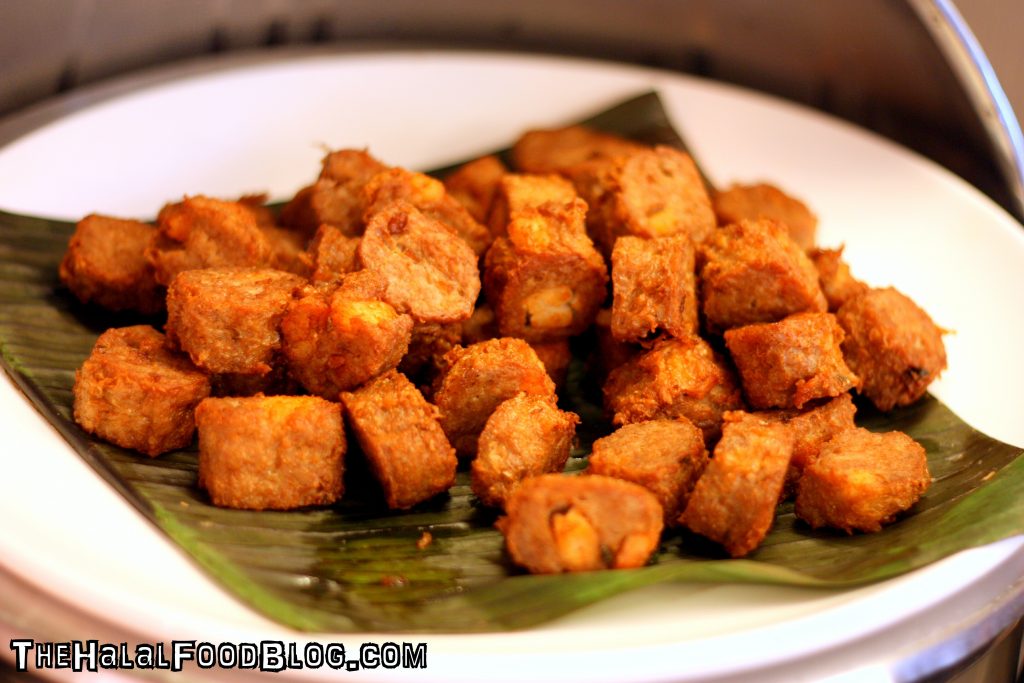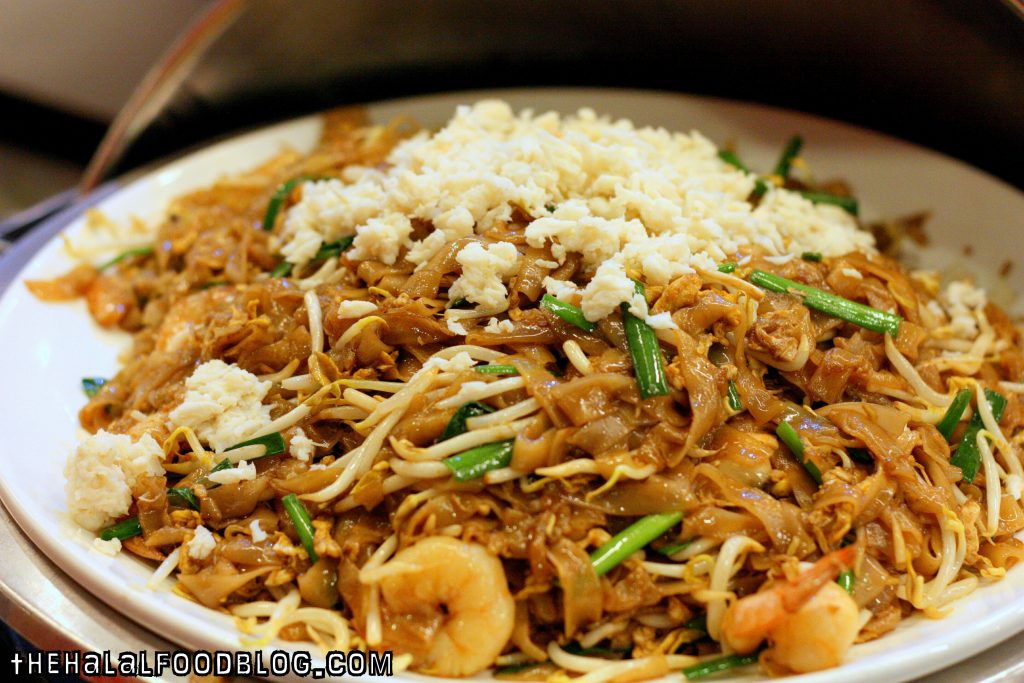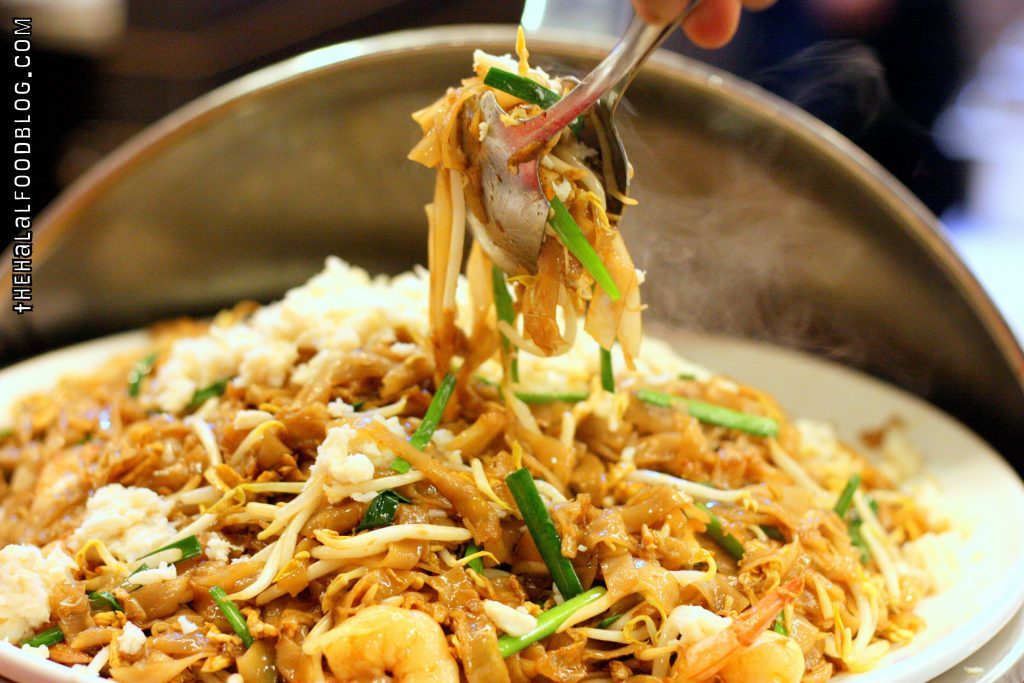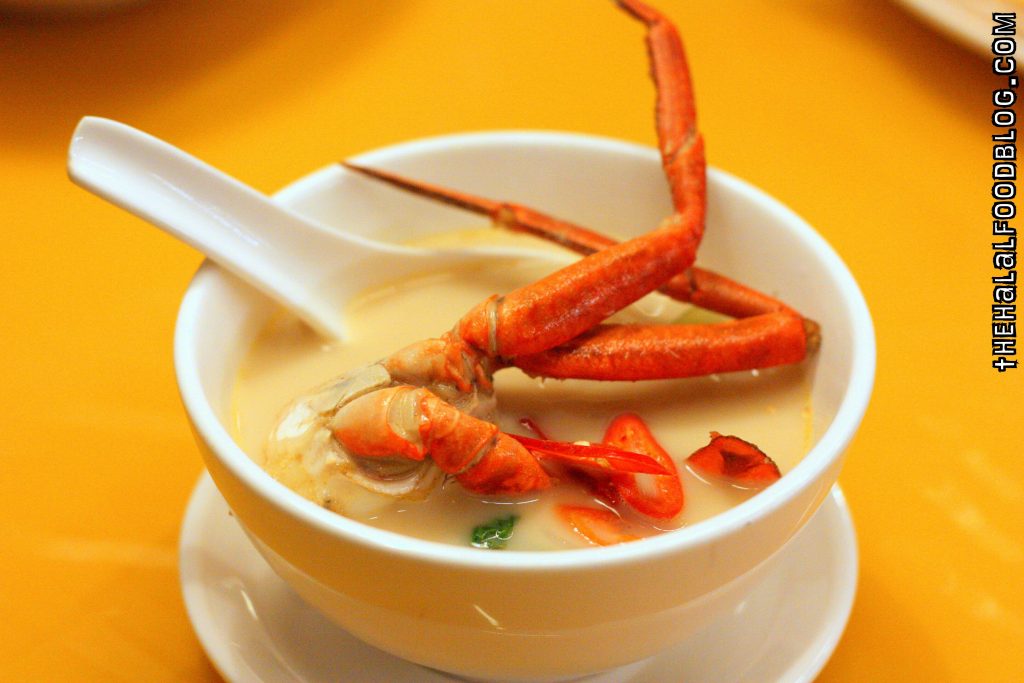 A few other dishes are available at the Crab Madness buffet spread of course – some familiar and some new additions to the wide array of choices.
You may remember the Penang Crab Char Kway Teow and Crab Bee Hoon Soup from last year's edition of the buffet and they remain popular must-haves this year as well.
Something new is the Seafood Roll (Like a Ngoh Hiang actually!) that is a great snack as you dig in to all that crab.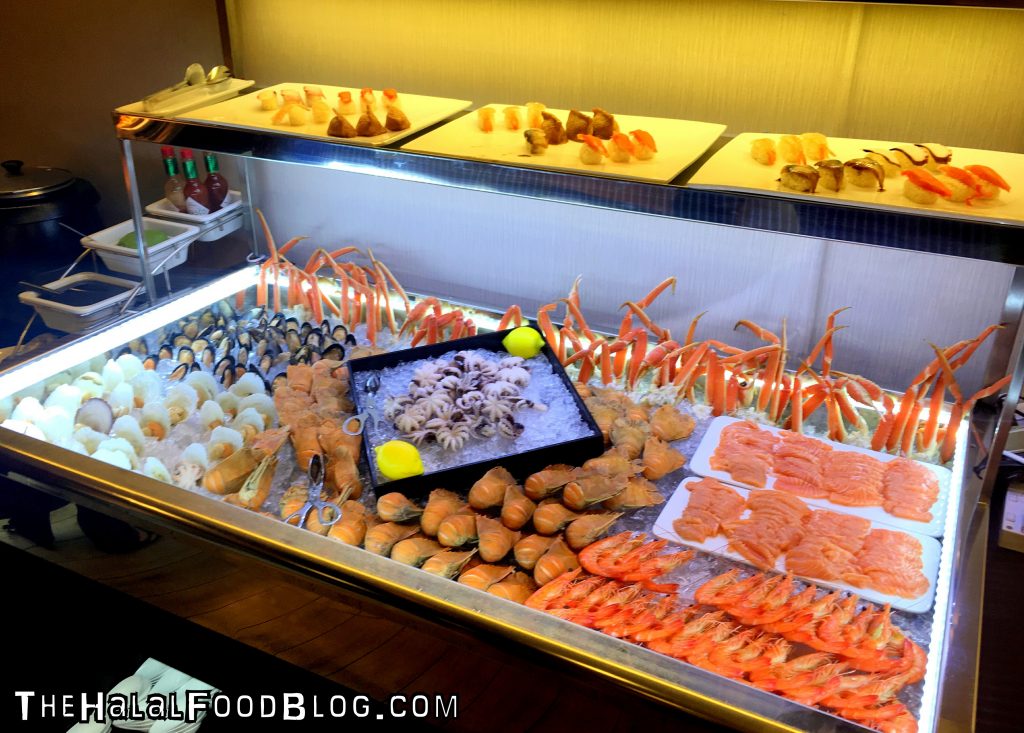 You can, of course, start your meal with the Cold Seafood Spread with plenty of seafood and more. Tuck into baby octopus, crayfish, prawns, mussels, scallops, salmon sashimi and also some sushi too.
Here's a tip – you MUST take some of that great chili dip at the Cold Seafood station. It's good not just for the seafood there but also with other dishes like the Seafood Roll and even some of the crab dishes too! Because it's spicy and adds that extra OOMPH factor to your meal!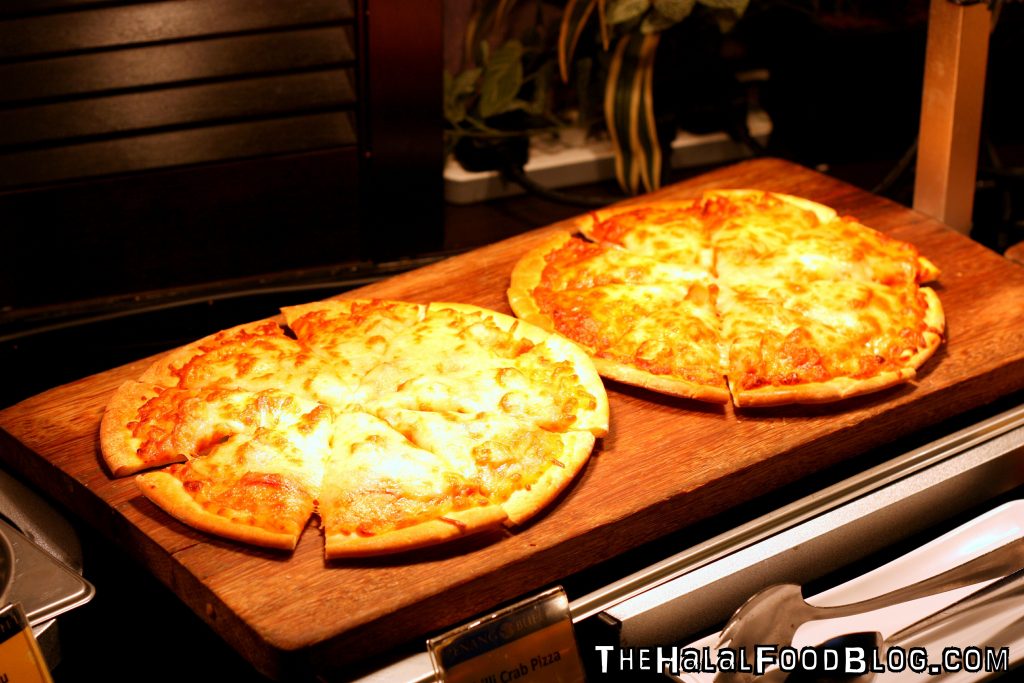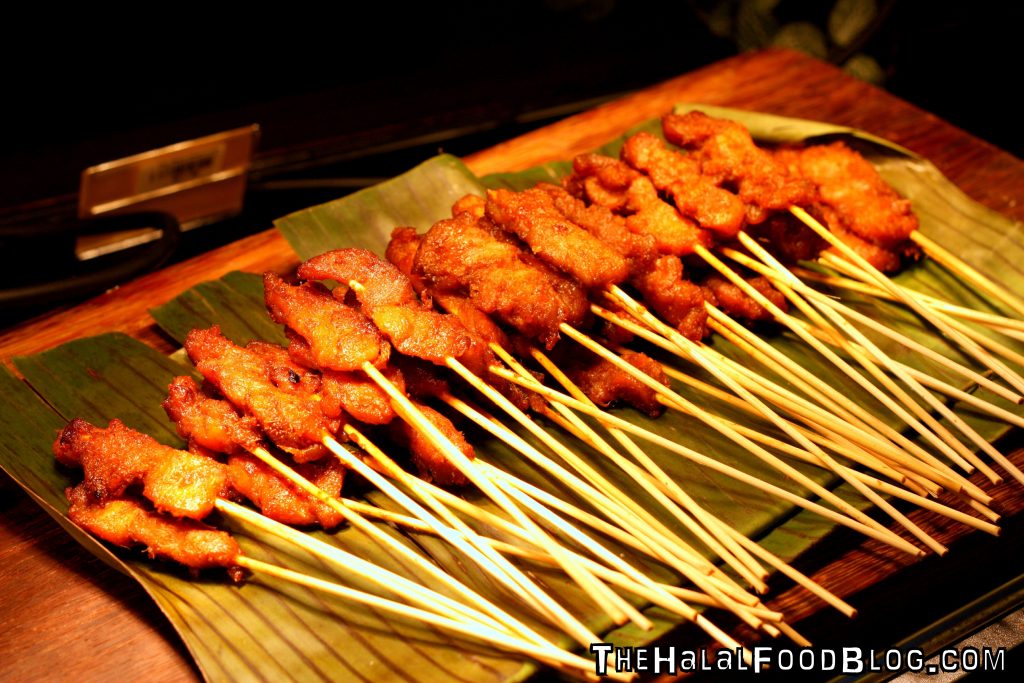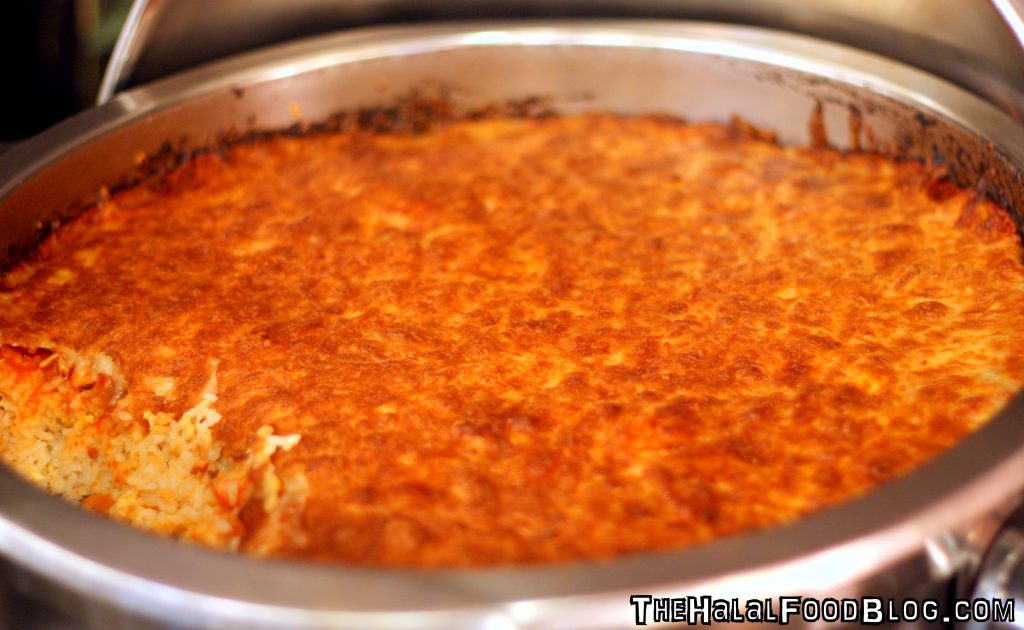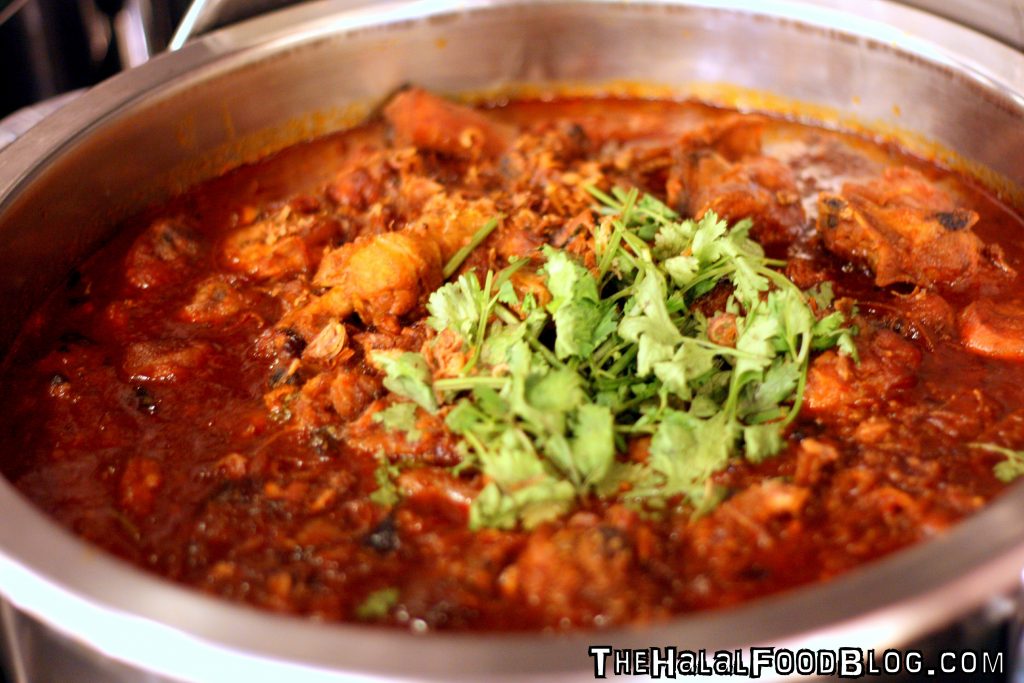 The Crab Pizzas and Chicken Satay are still as good as the last time we had them and so is the Cuttlefish Kang Kong which is freshly made to order!
Check out new dishes like the Ayam Masak Merah which is good for those who are looking for something a little different in a spread that is (obviously) dominated by seafood! I paired it with the Seafood Baked Rice and also some of the Fried Mantou and it was actually not bad!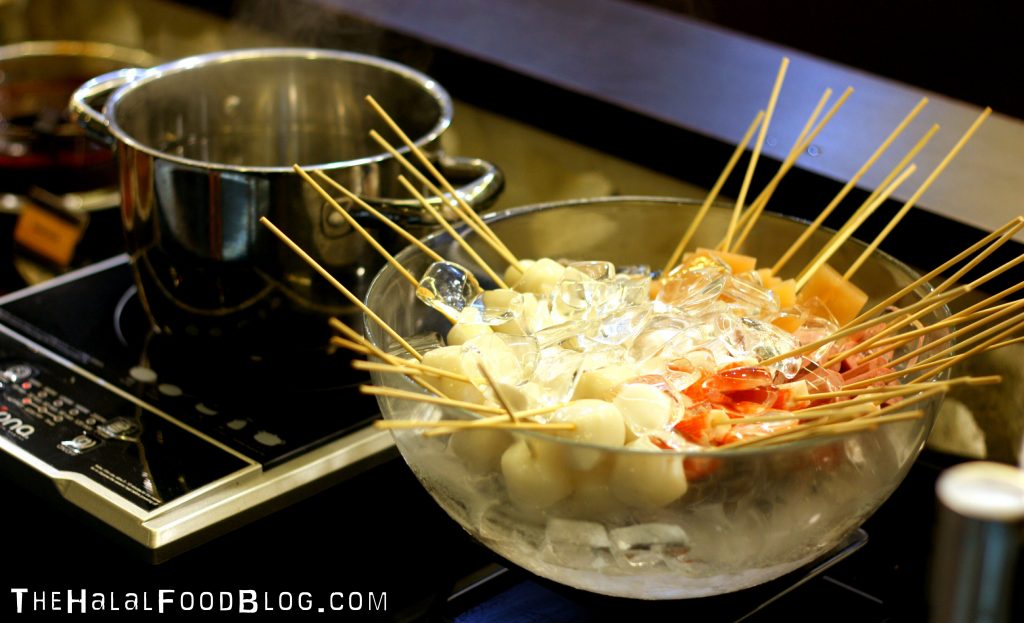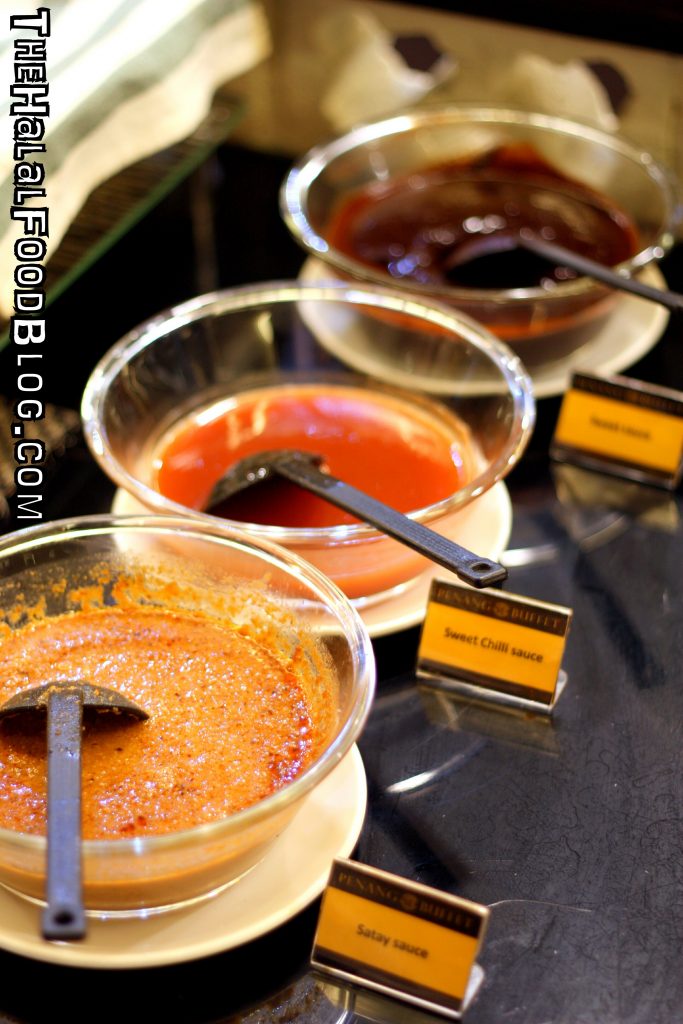 Besides the DIY Rojak station, this year sees the addition of a Lok Lok station as well! Fans of Lok Lok steamboat will be able to enjoy a quick cook-up of their faves paired with sauces including Satay sauce. Don't forget the Grill Station too which features Grilled Prawn, Stingray, Lala and Squid! Take your pick and enjoy!
And in case you were wondering, they also have the kiddies covered too in case they are not in the mood for any of the tasty crab dishes available. Look out for specials just for the kids like Mini Burgers!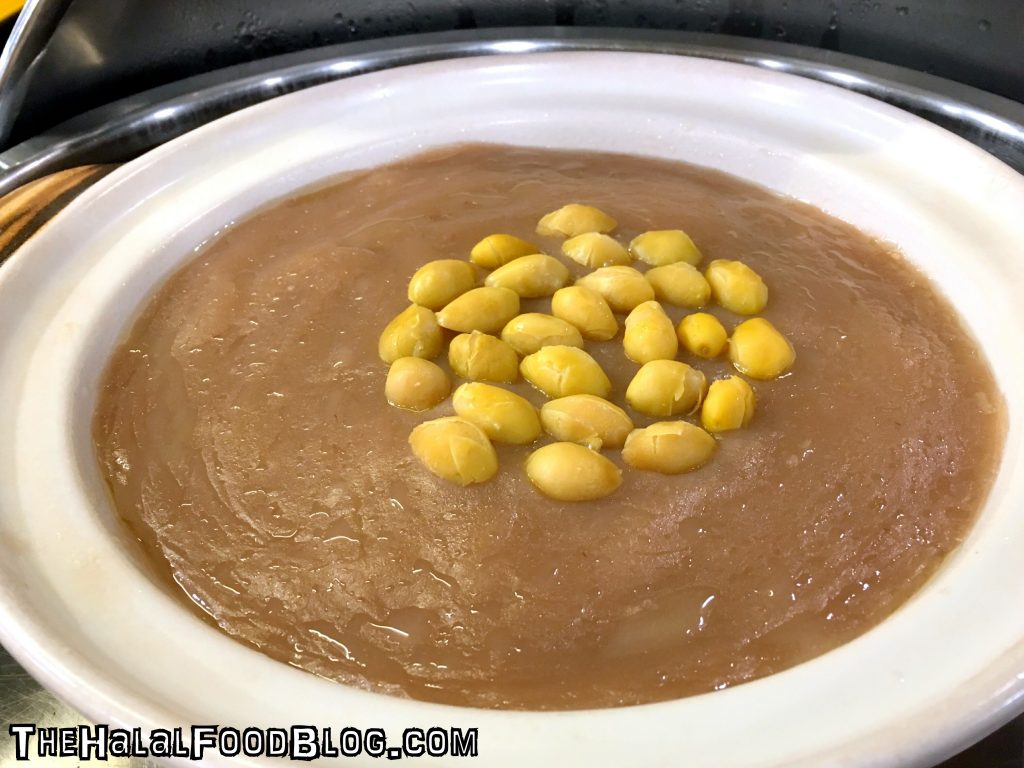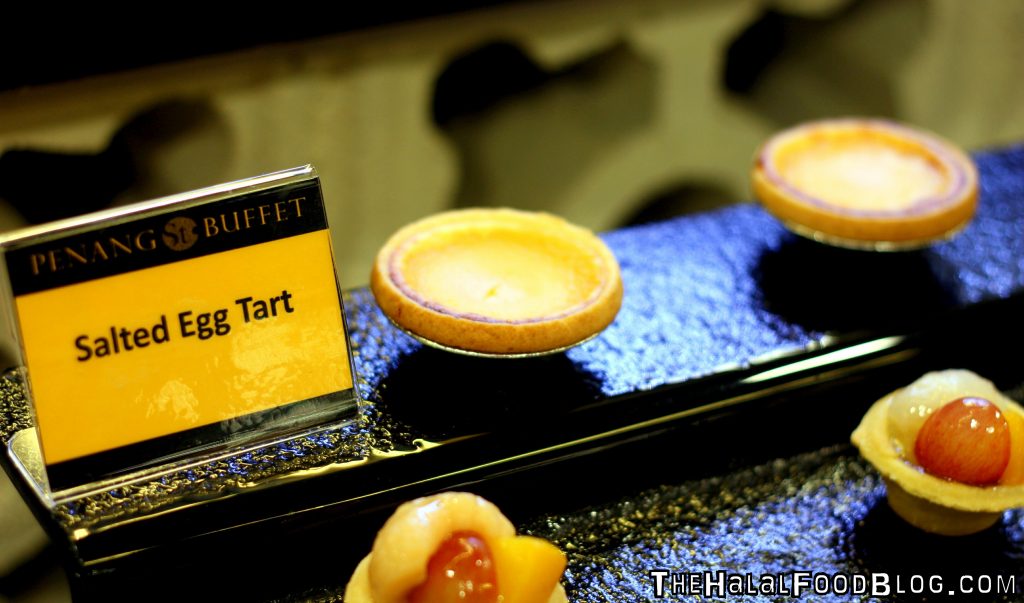 Hey hey hey let's not forget about the desserts okay!
They have got a great selection of ice-cream (with all the toppings!) and also favourites like the Bread and Butter Pudding and their famous Penang Cendol! Check out the Yam Paste with Ginko Nut too!
Also look for the great line-up of cakes and pastries like the Creme Brulee while you are there. New desserts like the Salted Egg Tart are also great little bites to end your meal on that sweet note.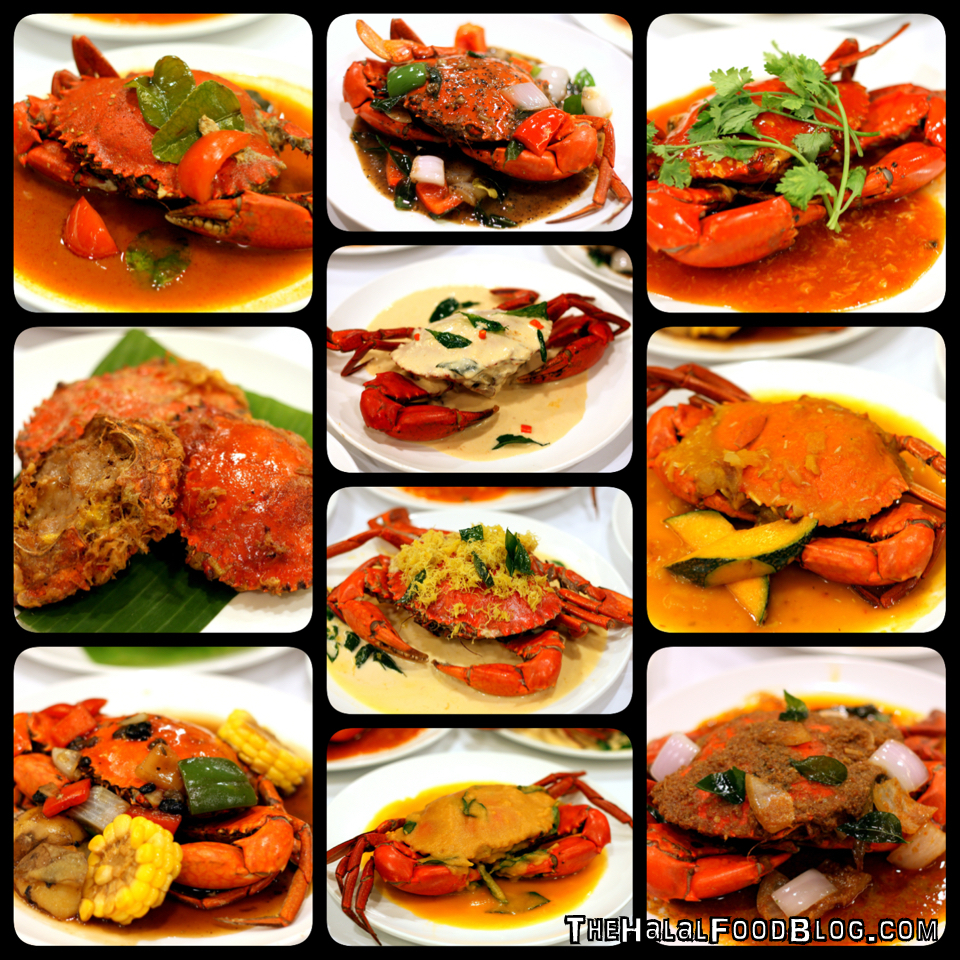 Well, there you have it people. The Crab Madness 2016 at Penang St. Buffet awaits! Feast upon your favourite crab dishes to your hearts' content! Try something new or attack your favourites non-stop also can! LOL
And some of you might be wondering – if they prepared the crab dishes for me nicely on the plates to snap photos, then why did I still snap photos of the crab dishes in the serving trays in the buffet line? Well, I wanted to show that as good as the crabs looks on the presentation plates, they look just as appetizing and delicious in the serving trays too which is what YOU are going to enjoy when you visit!
The Crab Madness 2016 at Penang St. Buffet is on from now til 2nd October 2016.
Prices are $59.90++ (Adult) / $19.90++ (Child) from Mondays to Thursdays and $63.90++ (Adult) / $20.90++ (Child) on Fridays til Sundays plus PH and eve of PH too.
They have 2 sessions for the buffet – Session 1 is from 4.45pm to 7.00pm and Session 2 is from 7.30pm to 10pm. You can enjoy a 10% discount if you go for the Session 1 buffet!
To make reservations, email to [email protected] or call 6894 7872!
Before you start waddling sideways like an actual crab, faster make reservations and make your way to Penang St. Buffet to whack all the crabs okay! LOL ENJOY!!
Causeway Point
Woodlands Square, #05-11/12
Tel: 6894 7872
www.gdgroup.com.sg/penang-st-buffet
Facebook: www.facebook.com/PenangStBuffet
Operating Hours:
11am til 10pm Daily
(please see above for buffet session timings)
All information (including prices, availability of item on menu and Halal status of establishment) are accurate at the time of posting. All photos used in this site are property of The Halal Food Blog unless stated otherwise.