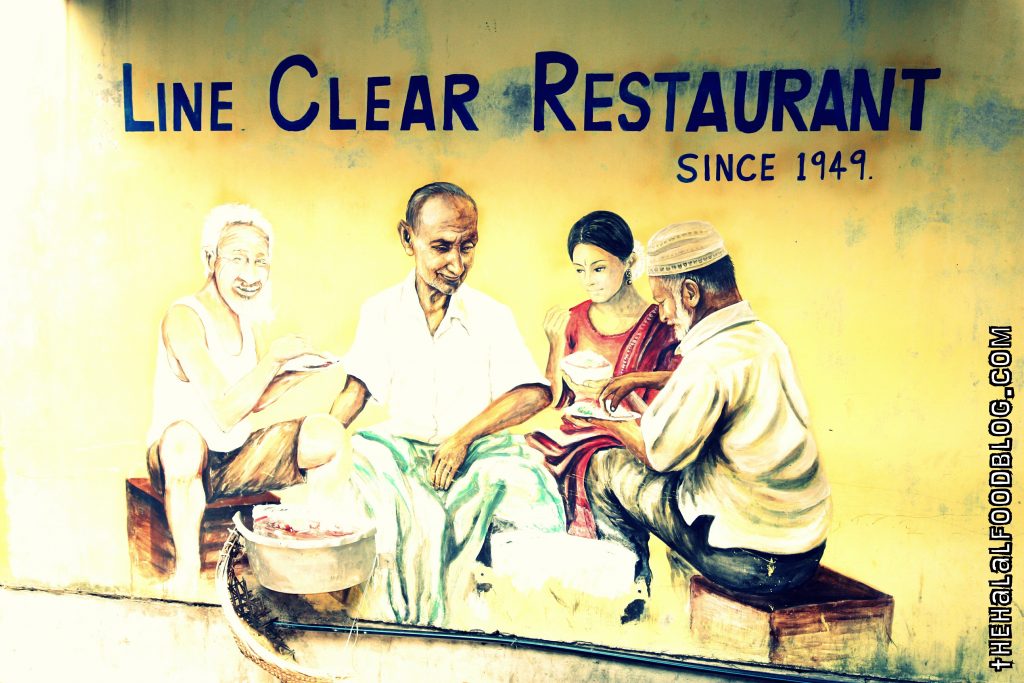 When we Googled for places to makan in Penang, one name kept coming up – Line Clear.
When we asked our readers for tips on makan in Penang, you kept mentioning one name – Line Clear.
When we were in Penang, there was one place we simply had to check out… A&W!!!
LOL just kidding. Obviously Line Clear lah!
Well, true to its name – there was clearly a line LOL
We visited on a Friday afternoon and even though the line may not seem very long in the photos, it was CONSISTENT like that the WHOLE time!
Makes me think that the name 'Line Clear' might actually be one of those ironic monikers because it seemed quite improbable that the line would clear any time soon. It's a good thing they had plenty of staff working like a well-oiled machine so it was moving pretty quickly overall despite being crowded.
And I know that normally we will queue up for our Nasi Kandar and tell the mamak what to dish out onto our plates and finish up with a 'kuah campur' flurry but with the heat, the crowd and the time constraint we were under, we took up the mamak's offer to 'hidang' instead.
So when you opt to 'hidang' instead, you can immediately take a seat and the mamak will come and take your order so you can tell him anything and everything you'd like to order. Seems very convenient but this of course means it'll be a little different that what we might normally be used to if you know what I mean.
So this is what we had…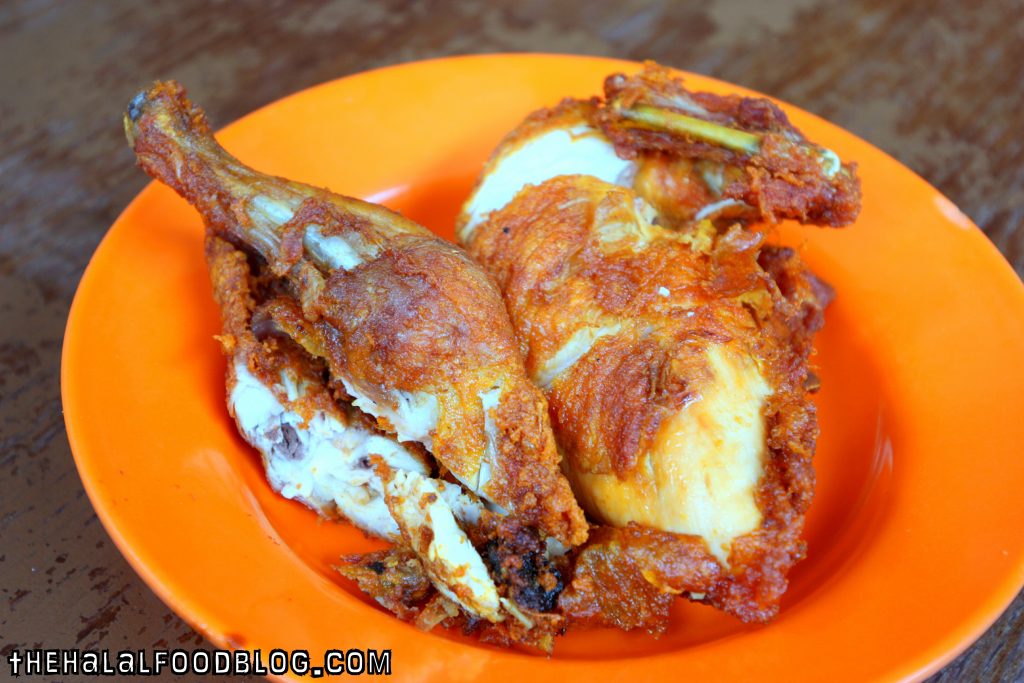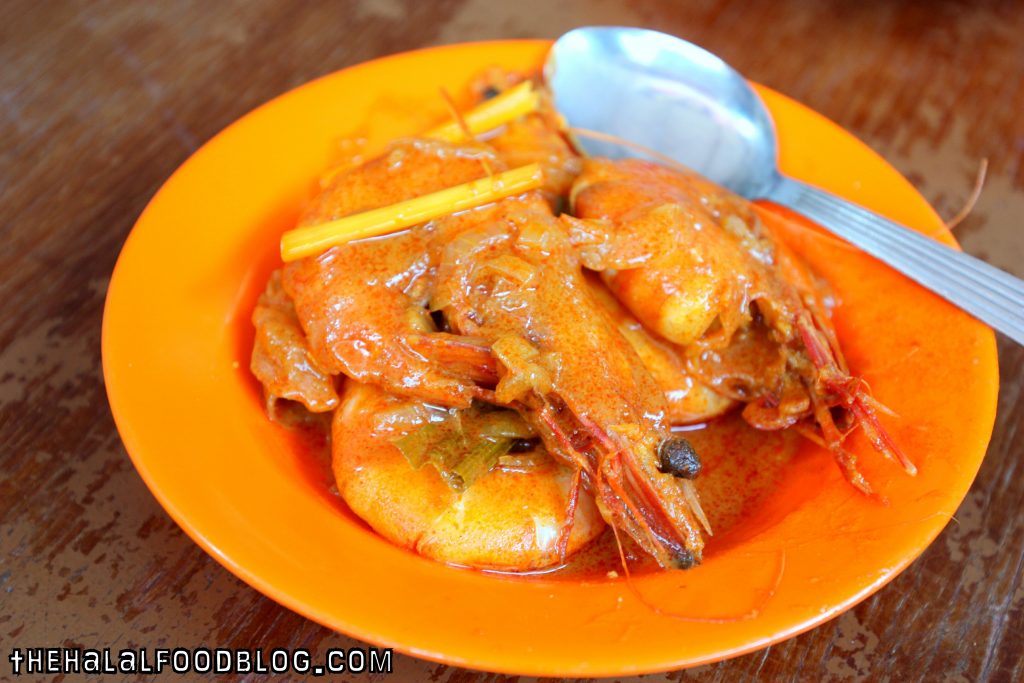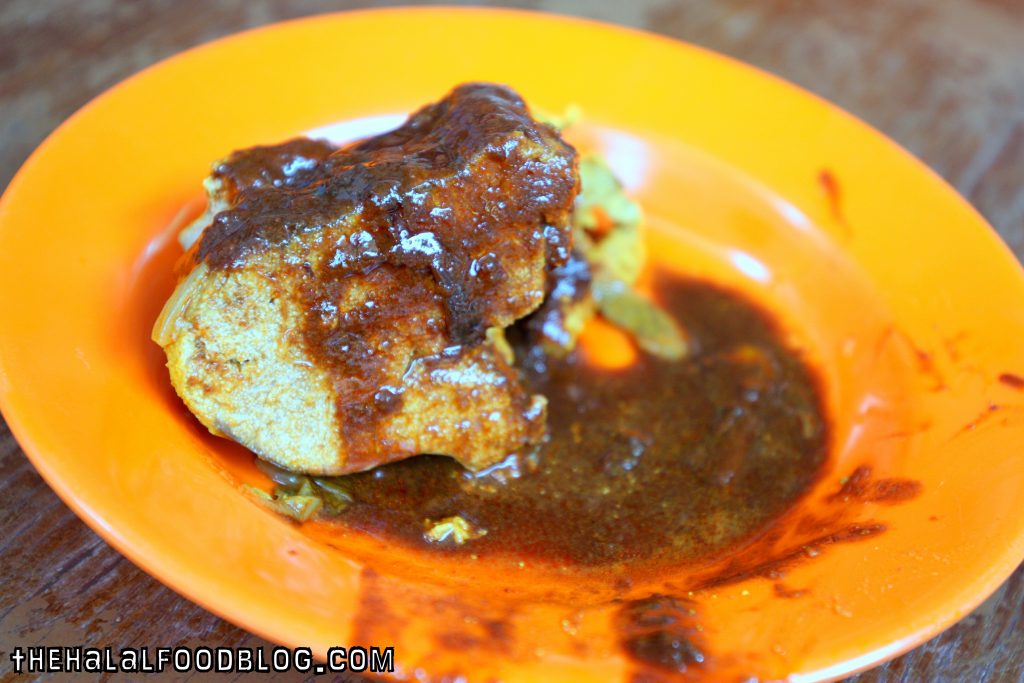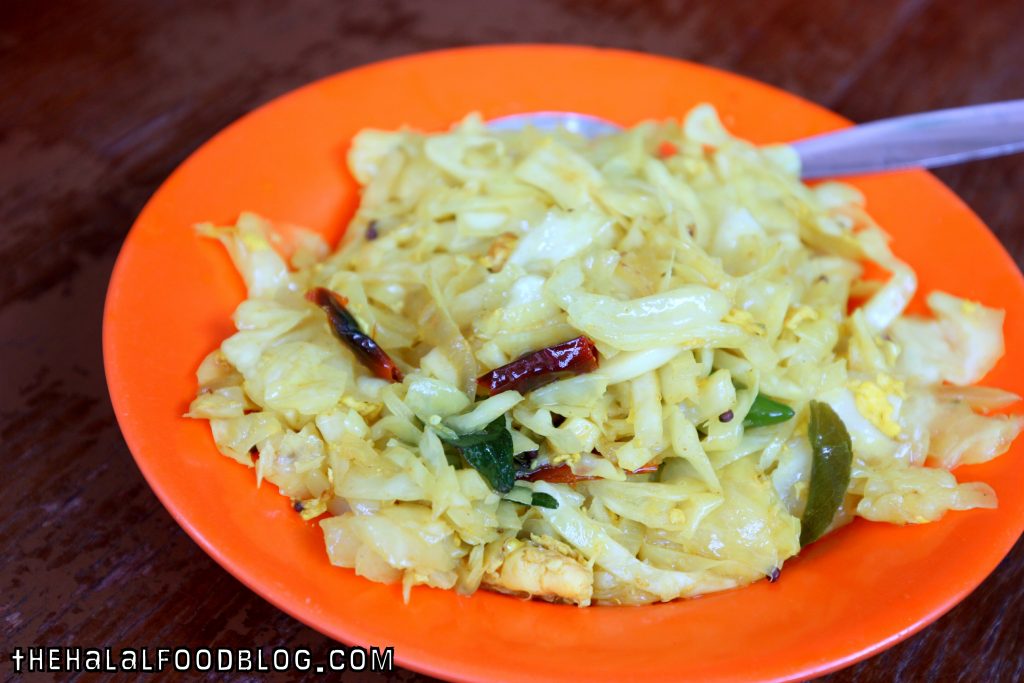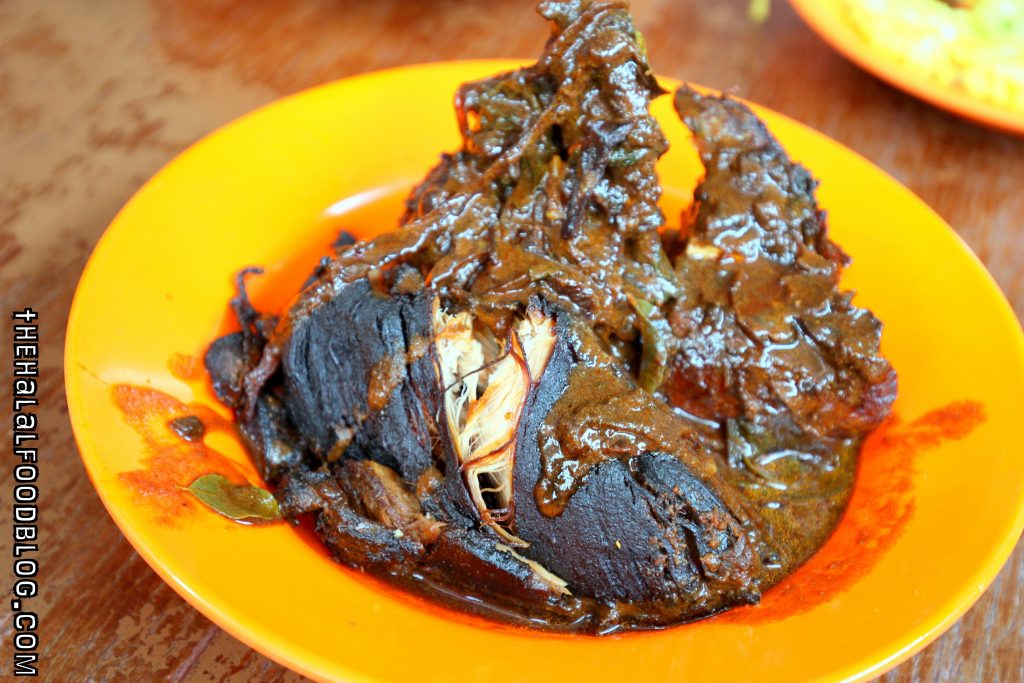 Aha! Had you all going for awhile right… thought we didn't order our favourite Ayam Hitam aka Black Sauce Chicken? How can… this is a must when we have Nasi Kandar!!!!
But this version was… very interesting to say the least…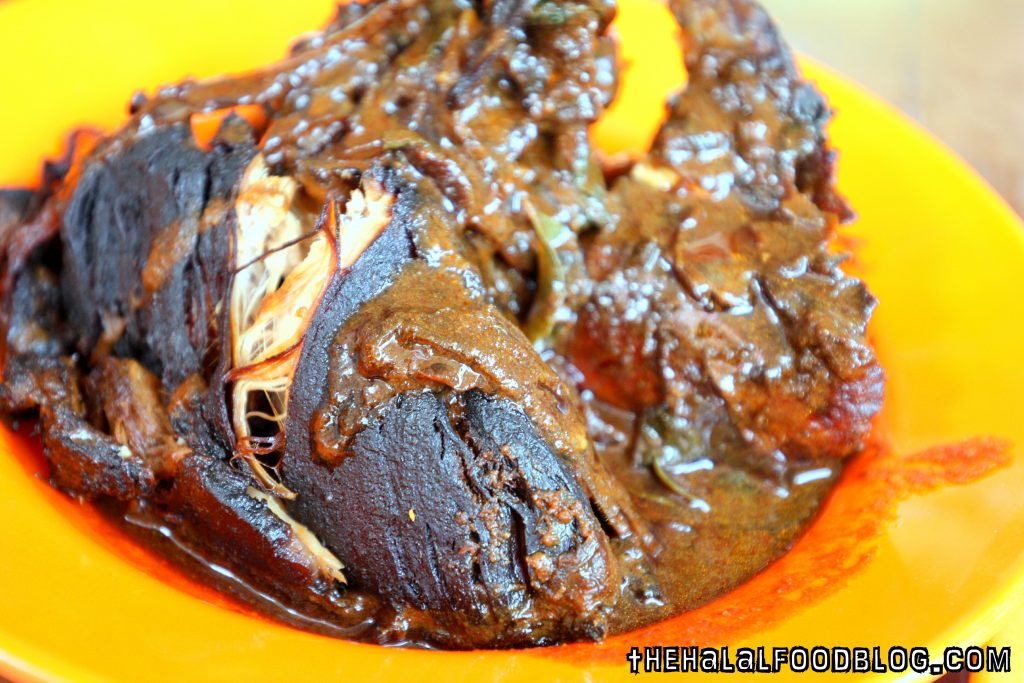 The outer layer of the chicken was literally blackened. Not just black.. but blackened.
There was this crust which was actually solid hard. Not that I am complaining because the chicken meat was still super tender. Not sure if they bakar-ed it or fried it or what nots but this was the first time we'd had Black Sauce Chicken like this! Interesting…
But like I said, this is still a MUST with our Nasi Kandar! And this one still power!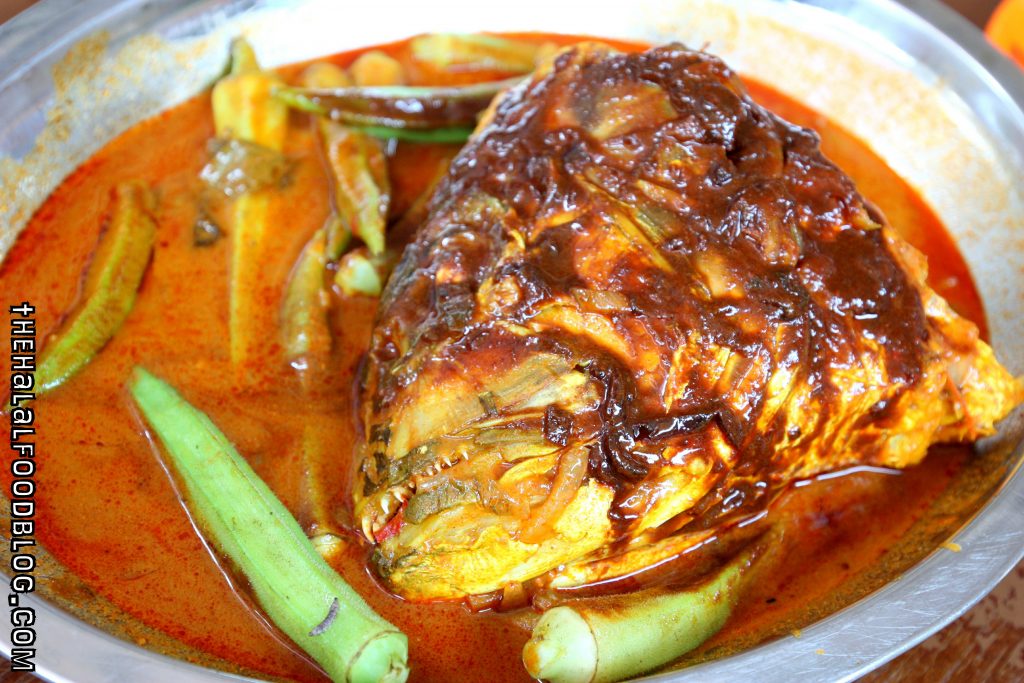 This one was a surprise for me because Mum ordered it LOL
I'm not really the Fish Head Curry guy myself but everyone else seemed to enjoy it which is great. I just wanted to get my hands on that curry for my nasi.
And I have to say – not only was the curry tasty but also pretty spicy!
After awhile, I started sweating and I realized it wasn't just the hot weather but also the curry causing it!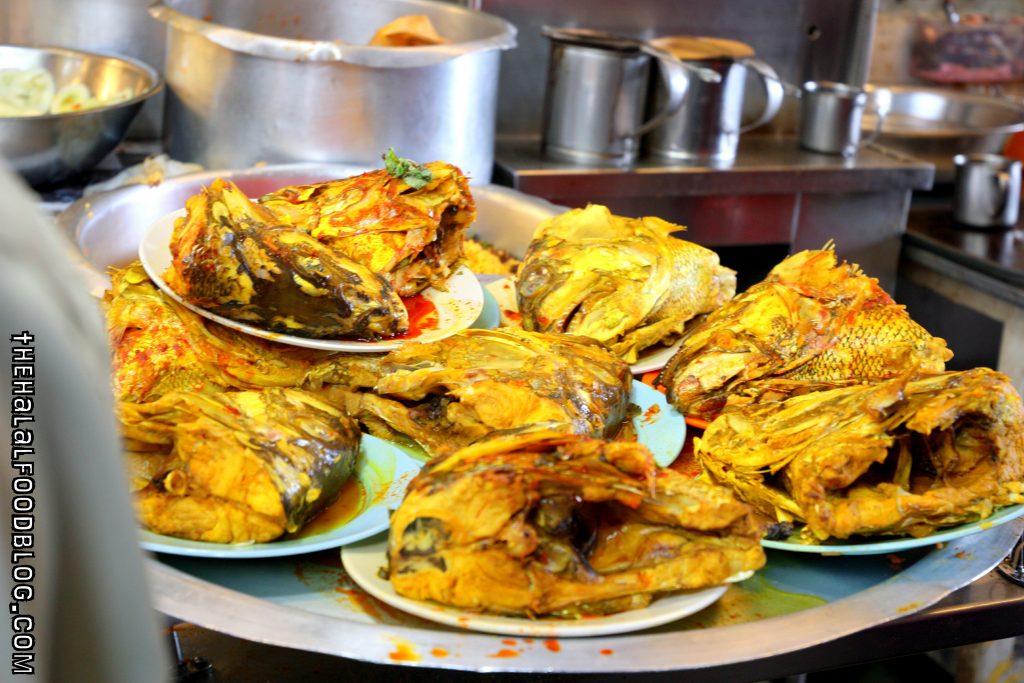 But we would like to point out that the fish head we got did not seem like the freshest.
I'm not saying it was bad or anything like that. The flesh and outer parts were great but the experts of the 'inner workings' of the fish head aka my Dad and my Darling Wife say that some of the parts were not as fresh as expected.
Well, it is after all the head of a fish but I guess comparing to other Fish Head Curries they've had in the past, there must be something different for them to point this out. But at RM48 I guess it's not bad for a pretty mean plate of curry.
Anyways, for me, the biggest downside of the whole 'hidang' experience was that you end up having to dish out whatever you want on your own plate. You can dish out as much or as little of anything you ordered and of course you can always ask the mamak to bring more kuah if you'd like. But somehow… just not the same lah.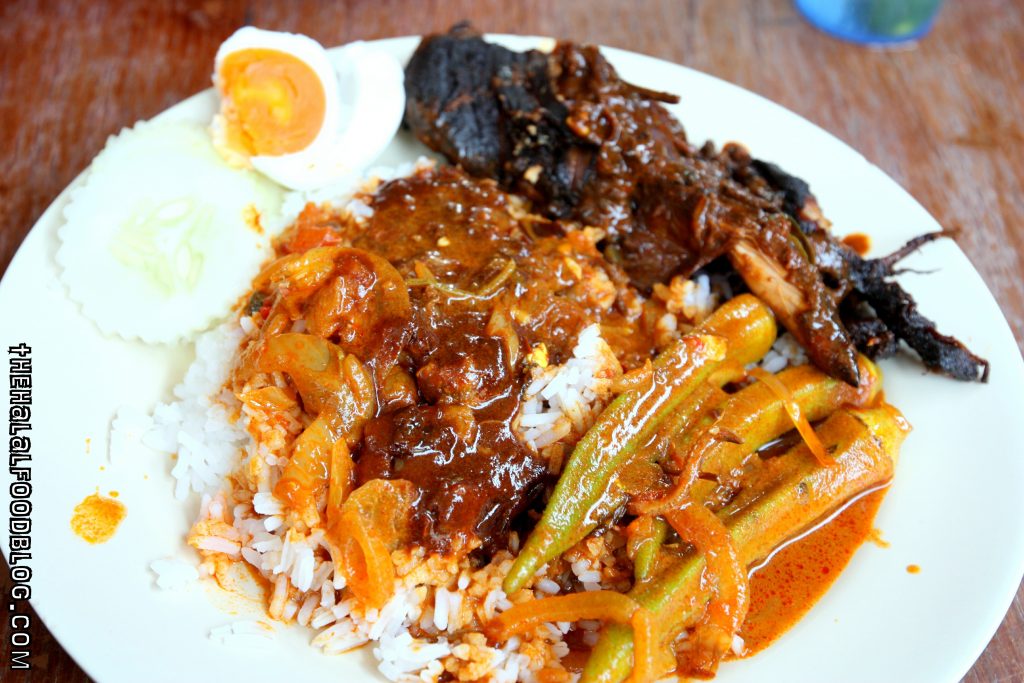 So here's what my plate eventually looked like.
Not too shabby eh. But like I said, just a little different. I imagine it would probably have looked a lot more awesome if I had stayed in that queue LOL
But in the end, what we got was a very tasty and satisfying serving of Nasi Kandar in my books.
And of course our order came with all the usual trimmings including Pappadums and Telur Asin (MUST HAVE!!). They also served a little Sambal Belachan and a Coconut-based sambal/chutney which was quite nice and had a little bit of a spicy kick but I left it out because the Fish Head Curry seemed fiery enough LOL
At first I order 4 cups of Ais Limau. Then I raised it to 6 cups.
And then the mamak said "Ambik jug lah!" and that's when I gave him the thumbs up and said "Power lah!"
True story!!!
Bloody refreshing on that scorcher of a day and scorcher of a curry!
Adam's Verdict:
Nasi Kandar 4/5
Maryah's Verdict:
Nasi Kandar 4/5
Dad's Verdict:
Nasi Kandar 3/5
Mum's Verdict:
Nasi Kandar 4/5
I was actually quite impressed with Nasi Kandar Line Clear. I guess I was setting myself up to be disappointed as a back-up because most of the time, the most hyped-up places don't really deliver but this one was okay in my books. Based on a sign at the shop, seems like they have plans to open an outlet in Kuala Lumpur in the near future so watch this space!
They also have a whole wall with photos of celebrities that visited Line Clear before so you never know you could be sharing Pappadums with Lisa Surihani or Awie when you visit Line Clear LOL
And before we leave you, a word of advice – We saw some pretty big rats in the back alley (as expected with most street food) so if you're squeamish maybe you might wanna eat with your eyes closed and/or avoid visiting when it's too late at night or there might be more than just squeals (and squeaks) of delight for this Nasi Kandar. Just saying 🙂
177 Jalan Penang
Penang, Malaysia
Operating Hours: 24hrs Daily
All information (including prices, availability of item on menu and Halal status of establishment) are accurate at the time of posting. All photos used in this site are property of The Halal Food Blog unless stated otherwise.