So it's Part 2 of our Penang Trip and here's a place that was pretty much the one place that Mum was saying was a 'Must-go' makan place. She'd seen on TV a few times and definitely looked like something we'd all enjoy. So off we headed on the search for this famous Mee Goreng in Penang.
We tried looking for it on the first day we were in Penang but we couldn't find it because apparently it was closed due to unforeseen circumstances (which is why we ended up makan-in at Nasi Kandar Mohamed Raffe as per our first post because it's just across the street!) but there was no stopping our determination and we were there bright and early on Day 2! LOL yeah yeah we damn semangat I know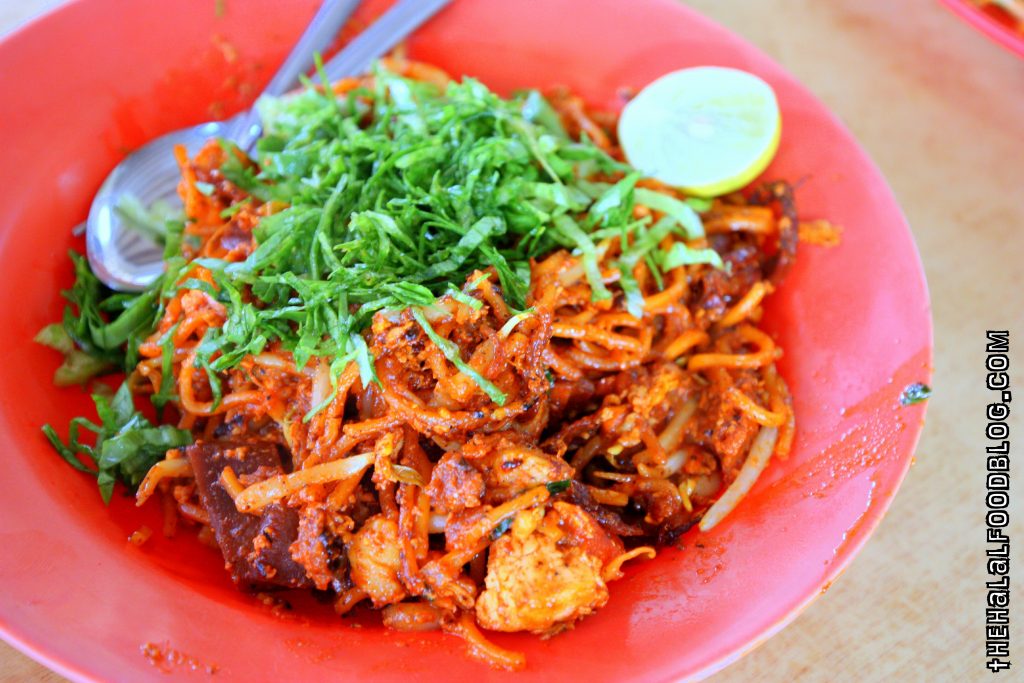 Oh yeah it's the 'famous' Mamak Mee Goreng from Penang. It's apparently been featured on TV a few times so this guy is pretty famous and he was super friendly when we visited too!
The basic idea is our good ol' Mee Goreng (Mamak style) but the twist is he adds sotong. No no not squid like that kind of sotong but it's the sotong kering like in 'Sambal Sotong' type you know what I mean? Yeah there's a good generous helping of that in there for RM4.00 or you can get the upsized version 'Tambah Sotong' for RM7.00.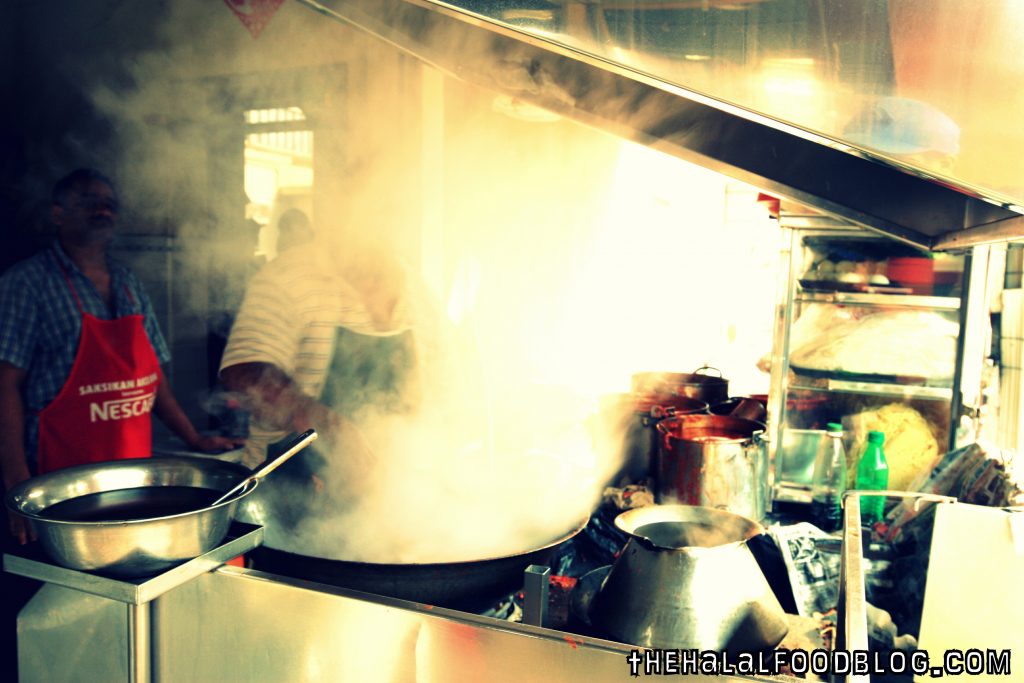 Yeah behind that smokescreen is the friendly Mamak and as you can see he's pretty busy frying up some of his famous Mee Goreng.
And it's actually quite fun to watch him fry up his noodles because he does it so well! And he's obviously perfected the art because he's got everything down to a system. Chop chop chop and before you know it, your order is ready! He's even got this move where he twirls the whole giant wok around no joke!!
I actually timed it and believe it or not – this Mamak actually prepares a plate of Mee Goreng from start to finish in 30 seconds! Seriously!! And just to be sure, I took a video! LOL
Ha! Ambik kau!! Still got time to talk to me and reconfirm order some more! LOL
And did you see the spinning action with the wok? Power lah this Mamak!
One thing I also noticed after watching the video is that he celups the noodles in hot water before throwing the noodles into the frying pan. Probably helps to soften the noodles a little while adding some liquid into the mix.
I quite enjoyed the noodles and we pretty much wiped the plate clean. I don't know why this isn't like the norm in Singapore where we add the sotong to the Mee Goreng but it's not a bad idea leh.
This Mee Goreng was tasty although I'm not sure if it's worth all the hype that surrounds it. I actually saw a few other stalls around the area that sell the same thing (Mee Goreng with Sotong) and they were all unfortunately closed for some reason. But having said that, they could all have opened after this Mamak's stall became famous you know what I mean?
Besides just Sotong, you can also have extra egg, no egg, kosong version and even a vegetarian-friendly version.
But I think the one that I regret not ordering was the 'Mee Rebus' version. Oh yeah that's right. There's a version where after frying the noodles he add this thick gravy to it which they call Mee Rebus. Unfortunately we only got to know about it AFTER we left the place LOL oh well maybe next time!
Adam's Verdict:
Mee Goreng Sotong 3.5/5
Maryah's Verdict:
Mee Goreng Sotong 3.5/5
So there's a friendly Mamak who twirls up a nice plate of Mee Goreng and the area is quite accessible so I'd say this is a must-visit (just like Mum said) when you're in Penang.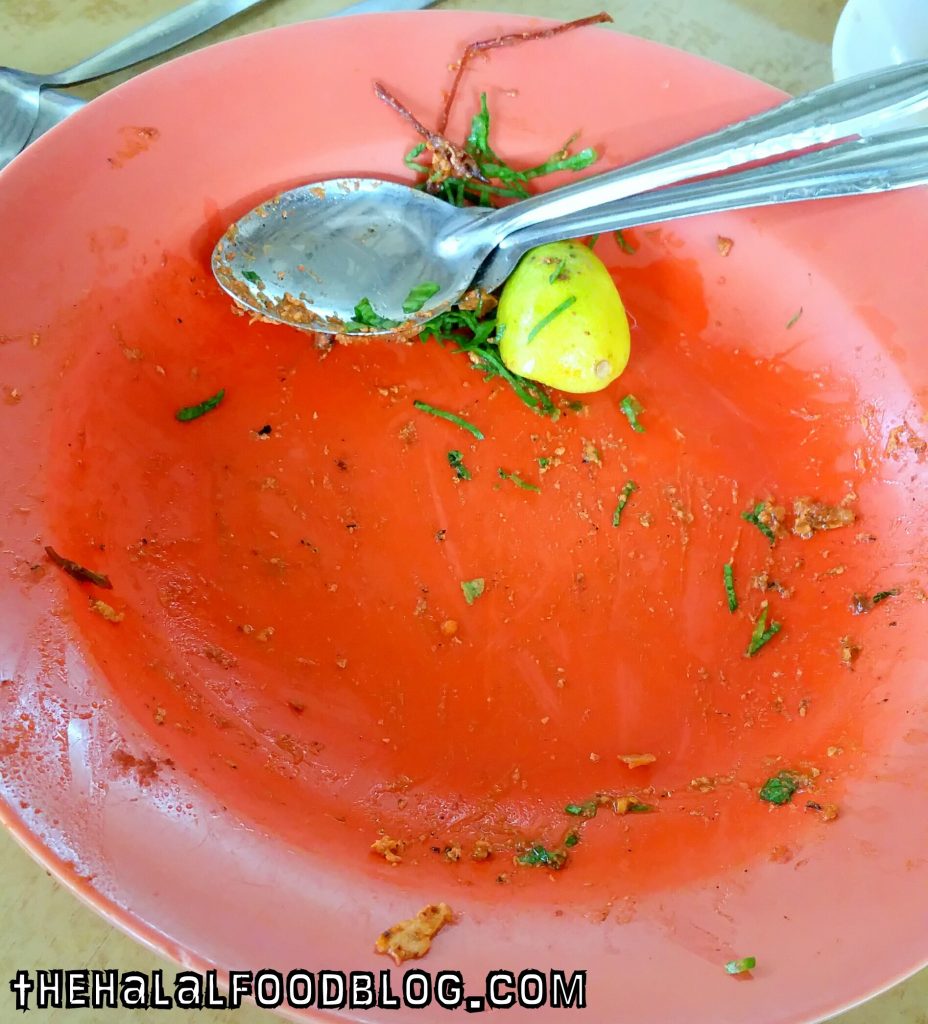 280 Jalan Burma (Seng Lee Coffeeshop @ Pulau Tikus)
Georgetown, Penang, Malaysia
Tel: +61 16 4857859
Operating Hours:
8.30am til 6.00pm Tuesdays – Sundays
Closed on Mondays
All information (including prices, availability of item on menu and Halal status of establishment) are accurate at the time of posting. All photos used in this site are property of The Halal Food Blog unless stated otherwise.