If you have a hankering for some of the great food that Penang has to offer but you don't have a trip planned for the meantime, fret not because you can enjoy those delicious Penang flavours right here in Singapore!
We've visited Penang Culture on a few occasions and they have always impressed with their authentic Penang fare, attractive pricing and, of course, some of the tastiest makan when it comes to the food that Penang is famous for.
Well, they are celebrating their 5th anniversary this year and to mark this epic milestone, they have some very special dishes on offer! You still enjoy the trademark flavour but these dishes have been given a 'power-up' so that we can take it to a whole new level!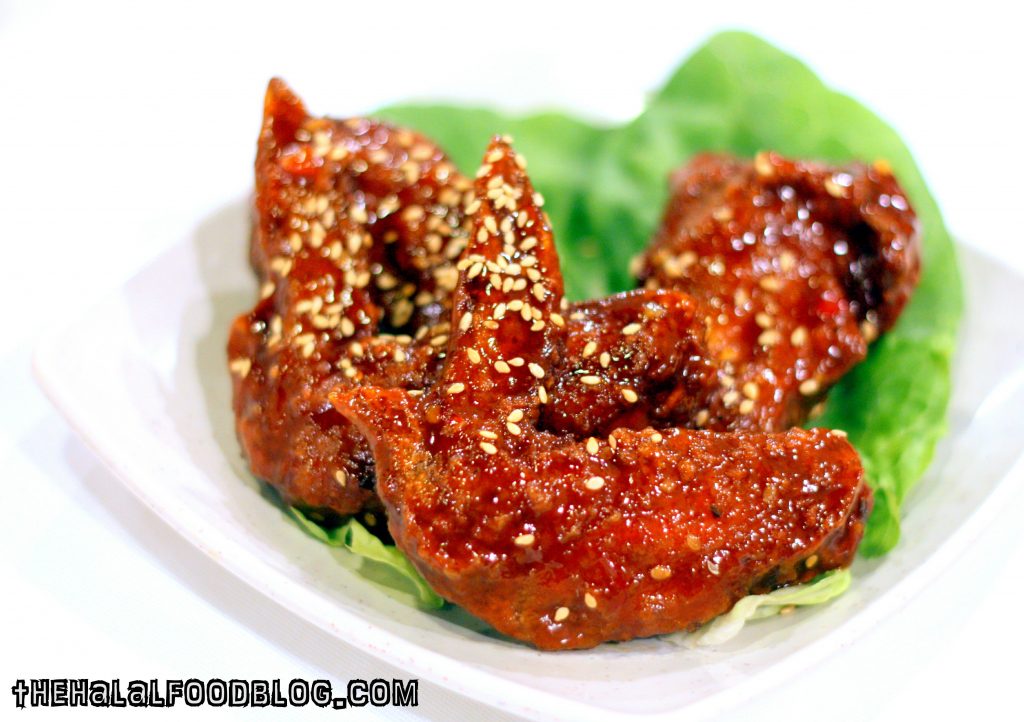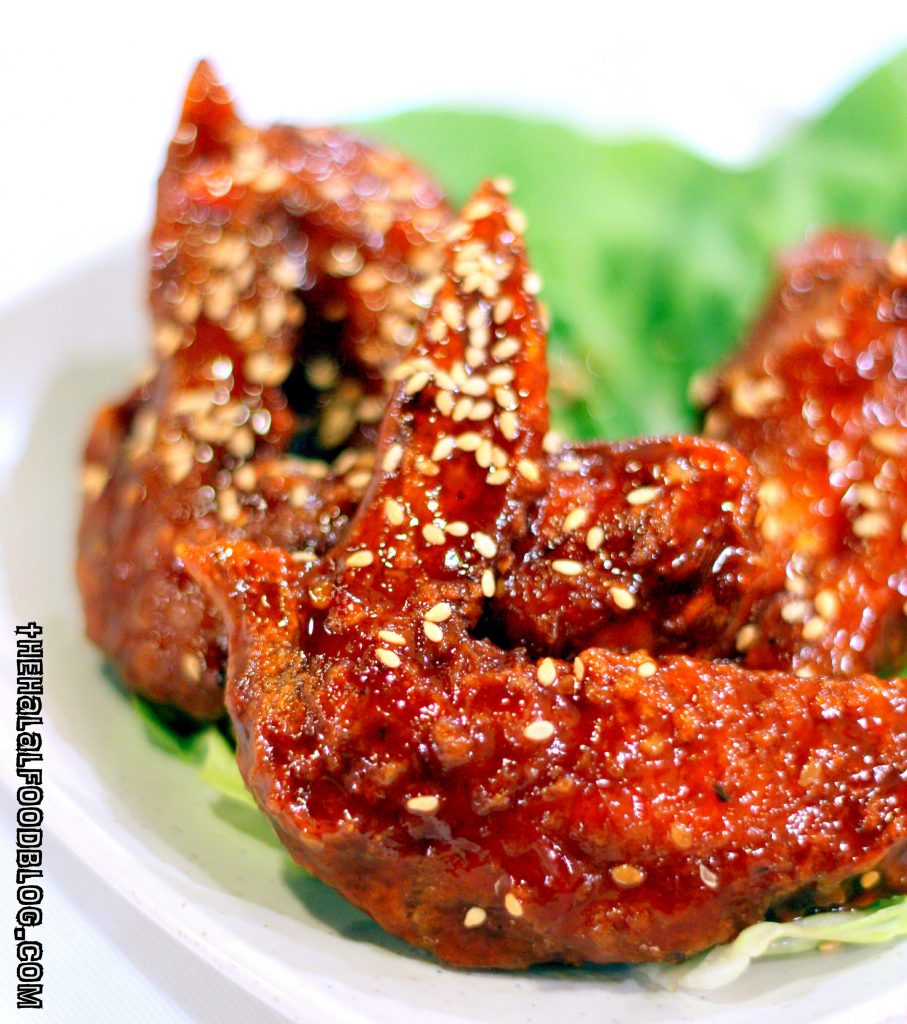 Wah starting starting already we give you the power one! And what's a more appetizing start to your meal than a dish that has a spicy kick, great flavour and gives you a good prep for the other tasty dishes to come.
The Penang Fire Wings is actually Penang Culture's original Prawn Paste (Belachan) coated Chicken Wings that have been give even more 'fire' to satisfy us all. So the chicken wings are coated with the belachan (prawn paste) before being deep-fried til cirspy on the outside but still juicy on the inside. Then, a special sauce made of plum sauce, Thai chili sauce and chili padi (Bird's Eye Chili) makes up the outer coating.
You get a little bit of the sweet and a little bit of the spicy and that makes this one addictive dish! You're definitely going to be licking your fingers while you enjoy this one LOL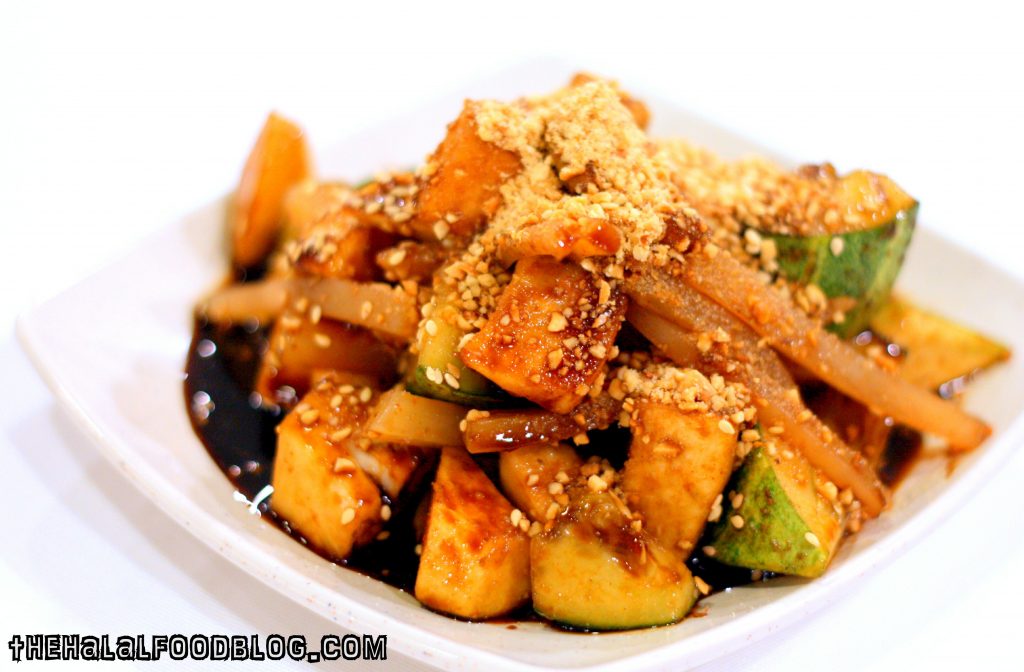 This one is a MUST HAVE every time we visit Penang Culture. The Penang Rojak has such a robust flavour and has a good mix of cucumber, turnip, green apple, You Char Kway and that special ingredient – Cuttlefish!
Yeah you can also enjoy other starters like the Cuttlefish Kang Kong, Penang Otah or Penang Oyster Eggs but the Penang Rojak is super satisfying and you won't regret ordering it, trust us.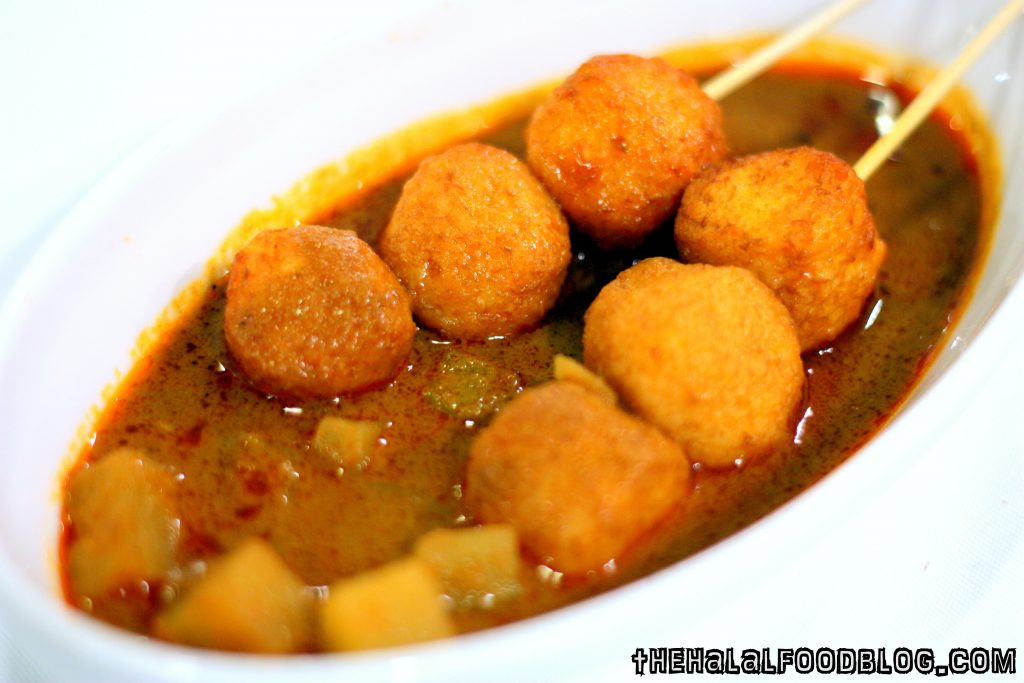 Here's one dish that I personally think is great for kids or for those who want a tasty dish but still wanna keep it relatively simple.
The Penang Curry Fish Balls is made up of succulent fish balls that have been prepared with curry. The curry actually has a very good flavour to it but is not overly spicy which is why I think kids will enjoy this one. There are some potatoes in there but order a serving of white rice to go along if you'd like to make this a more substantial meal!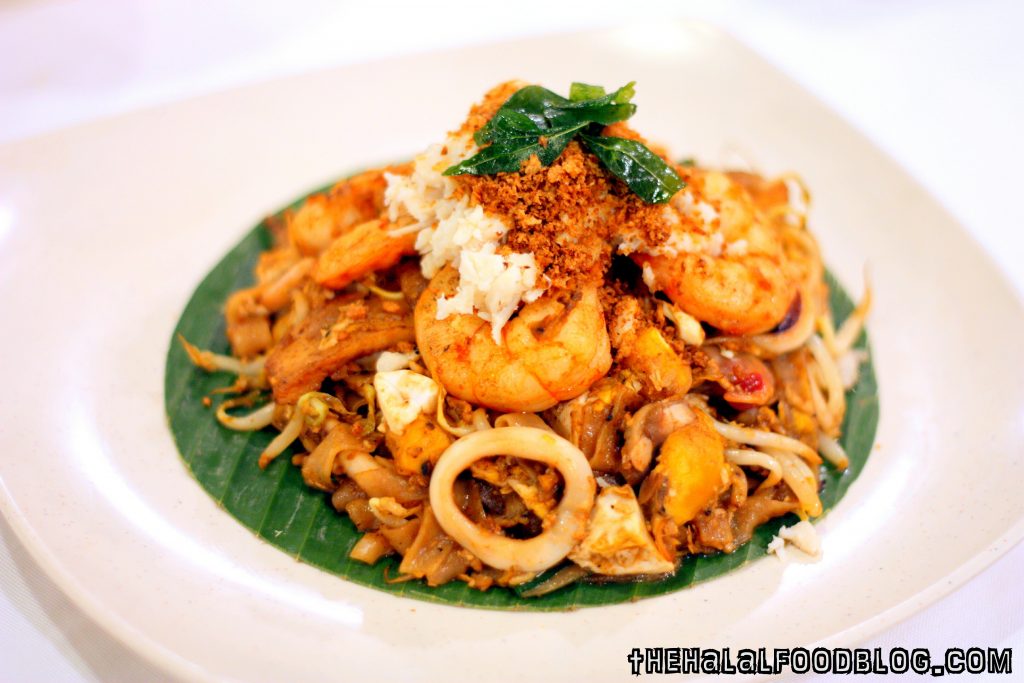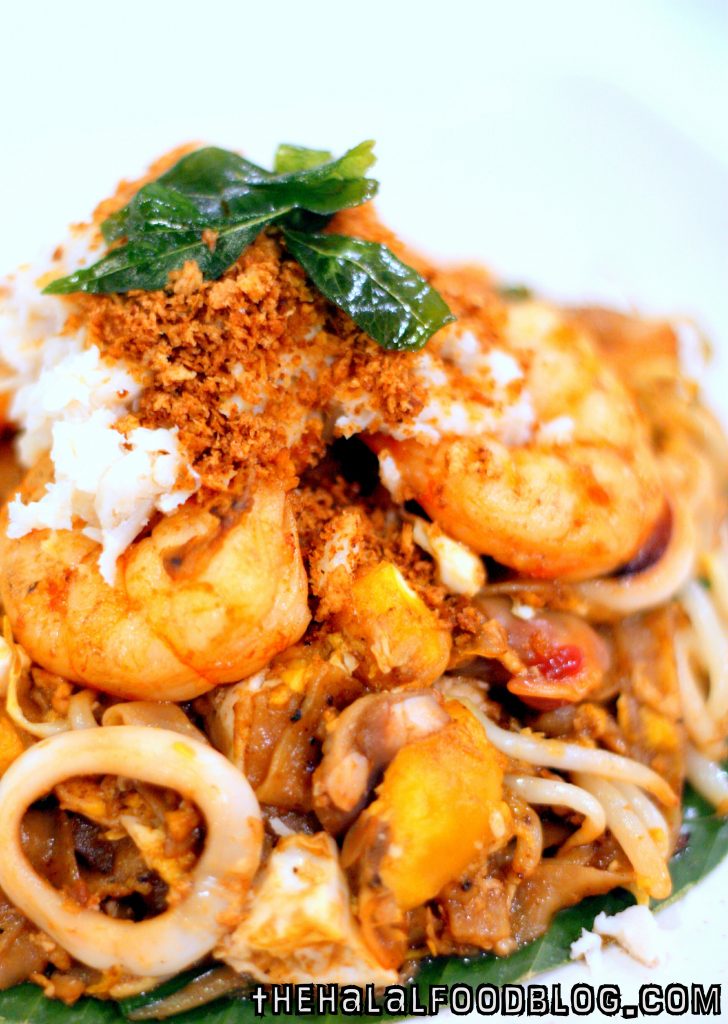 The Salted Egg craze continues and we are so happy because, as you may know by now, we are part of the gang that says #SaltedEggAnything LOL oh yeah bring it on!
So the famous and signature Penang Fried Kway Teow is given a few extra premium ingredients, namely crab meat and salted egg, that give it a totally new and distinct flavour!
Firstly, we'd like to point out that this is Salted Egg and not just Salted Egg Yolk so you're going to get a very strong and distinct flavour of the Salted Egg. If you're a fan, this is very good news because the flavour is definitely going to please you. Besides bits of the whites of the salted egg, some of the salted egg yolk has been prepared separately and is sprinkled over the top of the dish as a garnish. Can you spot it in the photos above?
Next, enjoy the generous amount of premium crab meat that has been cooked with the Fried Kway Teow!
So you've got the Salted Egg, Crab meat and all that great 'wok hei' flavour all coming together. Power!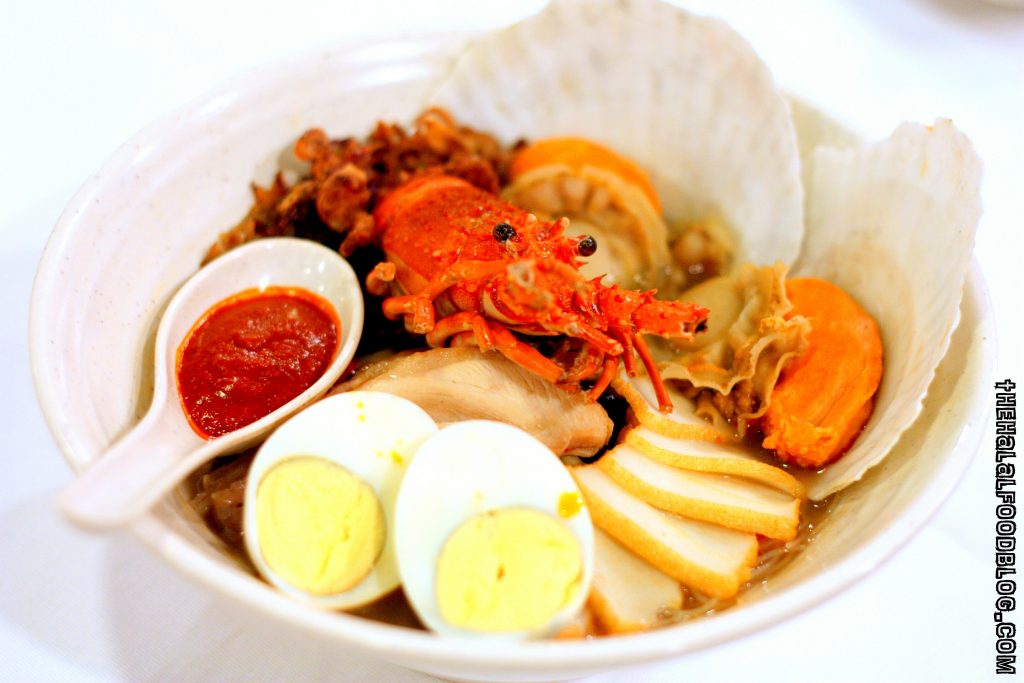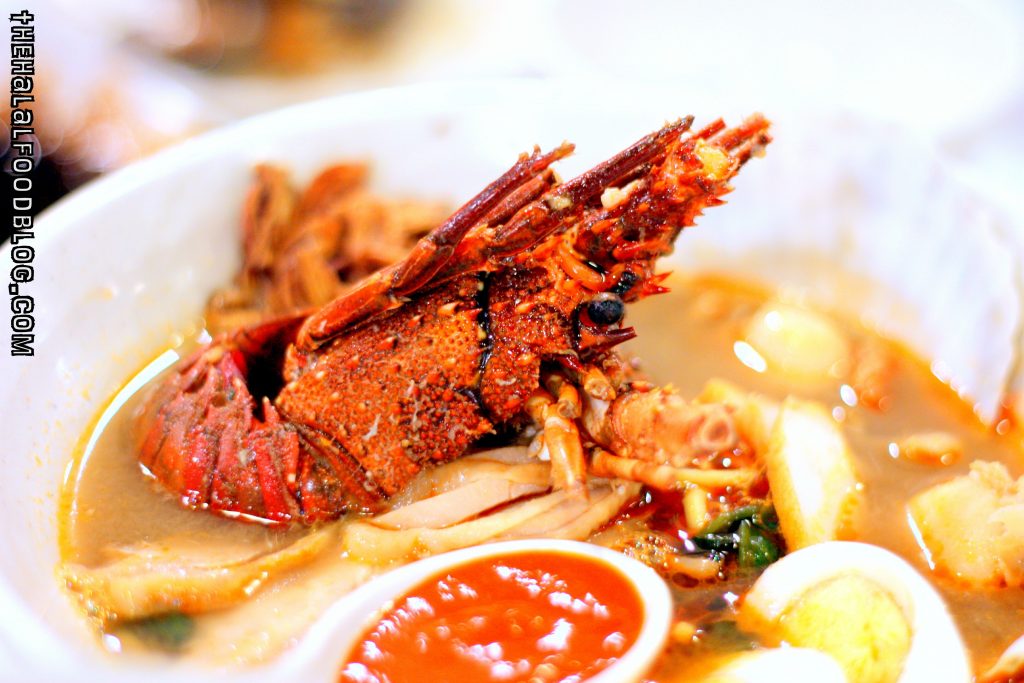 Ambik kau! Talk about premium and high grade ingredients! Would you fancy some lobster with your noodles?
The all-time crowd favourite Prawn Noodles gets a major upgrade here!
You still get that rich, flavourful broth courtesy of the many hours spent preparing and boiling prawns, crabs and chicken but instead of just prawns, you get to enjoy a whole slipper lobster along with your springy yellow noodles! And as if that were not enough, the dish has more to offer including chicken, fish cake, kang-kong, egg and even scallops!
And don't forget that tasty sambal!!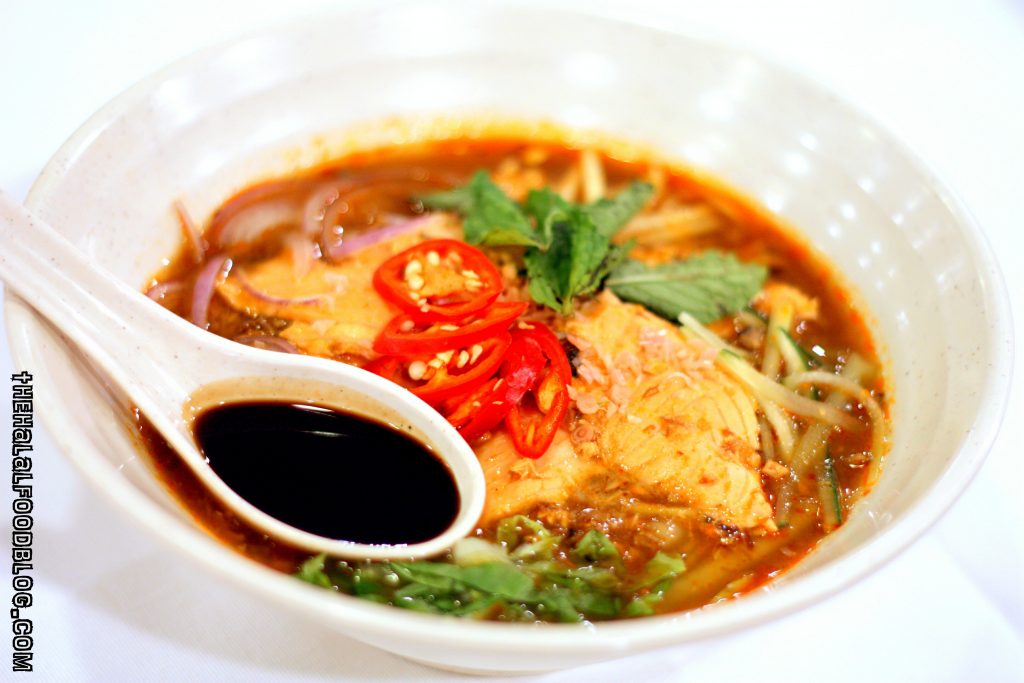 Fans of the ever-popular Penang classic Penang Laksa (and that includes me!) are in for a special treat here as this dish takes on some very special premium ingredients to give it that extra touch of decadence.
The main dish is still super flavourful thanks to the many ingredients and spices that go into making the rich and flavourful broth. Mackerel (Ikan Kembong), Sardines, ginger flower, laksa leaves, assam (tamarind), garlic, galangal, turmeric and lemongrass are just SOME of the ingredients that go into this special stock.
An if you want that extra flavour kick, mix in the petis udang aka hae kor (fermented shrimp paste) which comes on the side. If you ask me, this is a MUST so that you add on to the already strong and tasty flavours of the dish.
The noodles are a light and springy thick vermicelli all the way from Penang!
And believe it or not, we have not even come to the most special part of the dish! LOL
The crowning glory is the Norwegian Salmon that adorns the dish and gives it that extra special touch. Salmon is a very delicious fish that is known for its distinct flavour and healthy properties and it really does give this dish that extra special touch.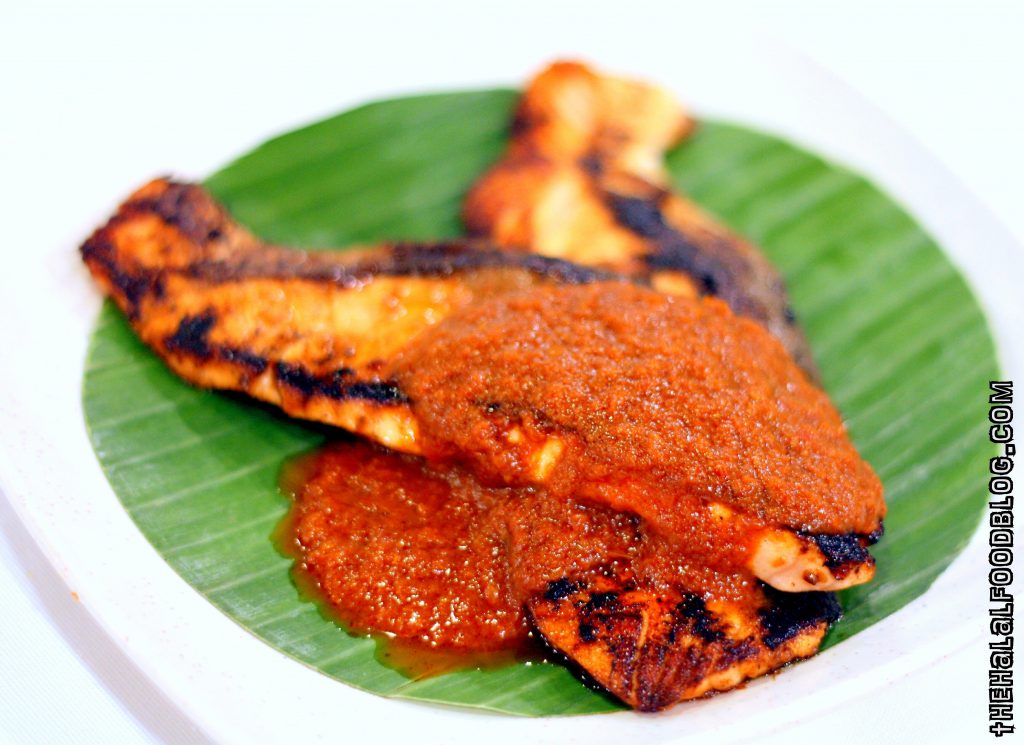 And speaking of Salmon, it's also part of another familiar favourite dish.
We all love our BBQ Stingray right? Well, how about BBQ Salmon instead? Oh yeah that's right, you get to enjoy this delicious fish in a whole new way!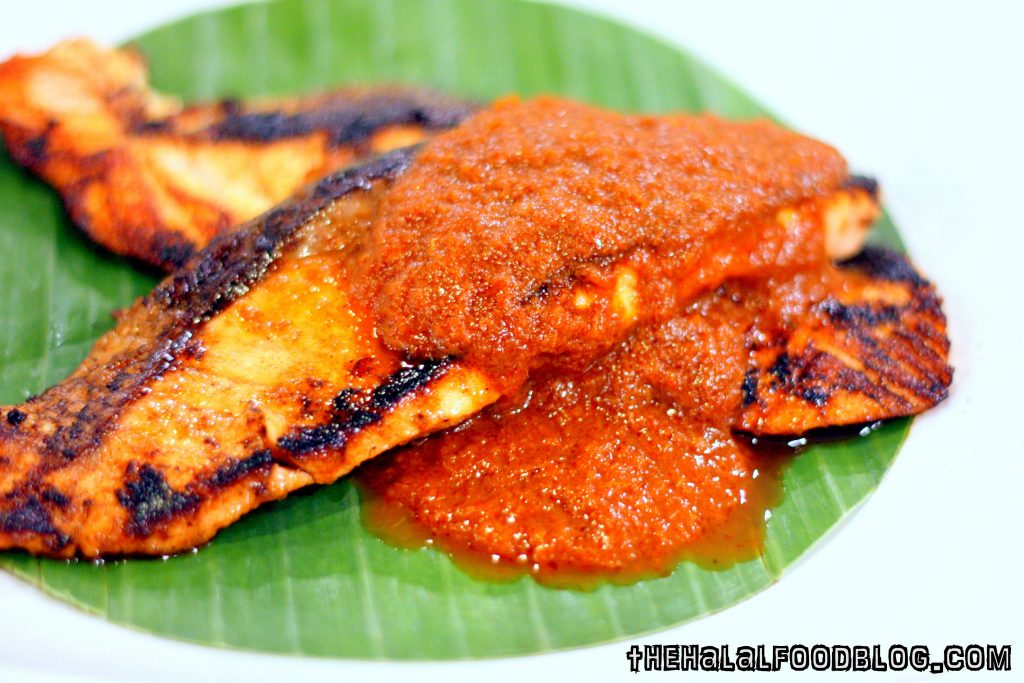 FUYOH just look at that sambal! And the char on that fish!
BBQ-ing the salmon really gives it an extra flavour profile. That smoky, charred flavour goes well with that absolutely delicious sambal!
The sambal is also served with other BBQ seafood on the menu but it's really a must-try with this salmon!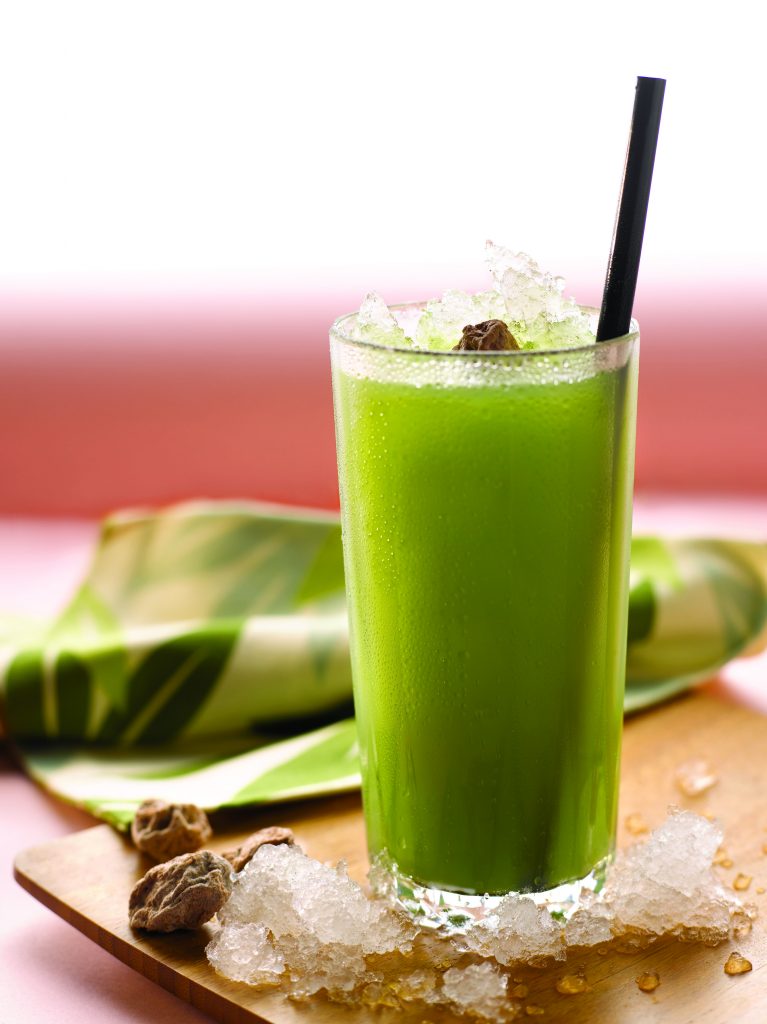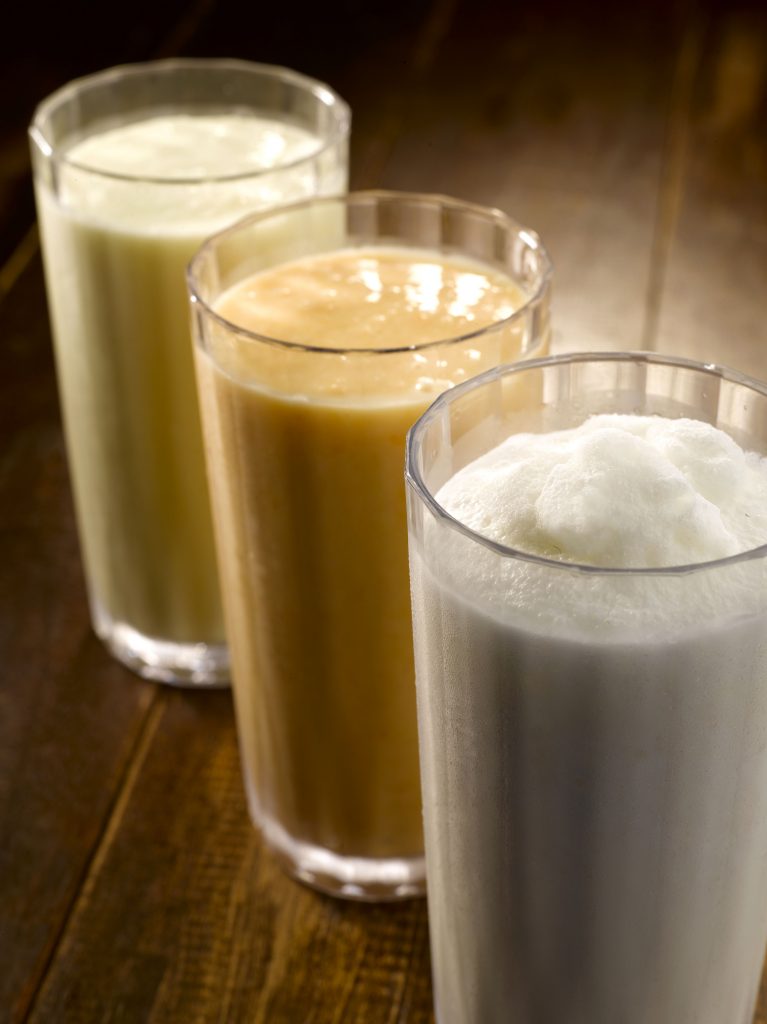 Some refreshing beverages to wash down all that delicious food? Sure!
The Ampla Juice is something that is very unique and a local favourite in Penang. The ampla fruit (aka Indian Gooseberry) has a very unique flavour that is complimented by the sour plum that's in there. I can still remember the first time I tried this drink during our first visit to Penang Culture and I've been hooked ever since!
Even when we visited Penang, I tried it and I found myself thinking that the version here at Penang Culture was still my favourite compared to the stalls in Penang where I had it LOL a must-try at least once!
But the Milkshakes at Penang Culture are definitely worth trying to!
Durian, Chempedak and Coconut are your choices – and boy oh boy what a range of choices!!
Really really really really gotta try the Chempedak Milkshake!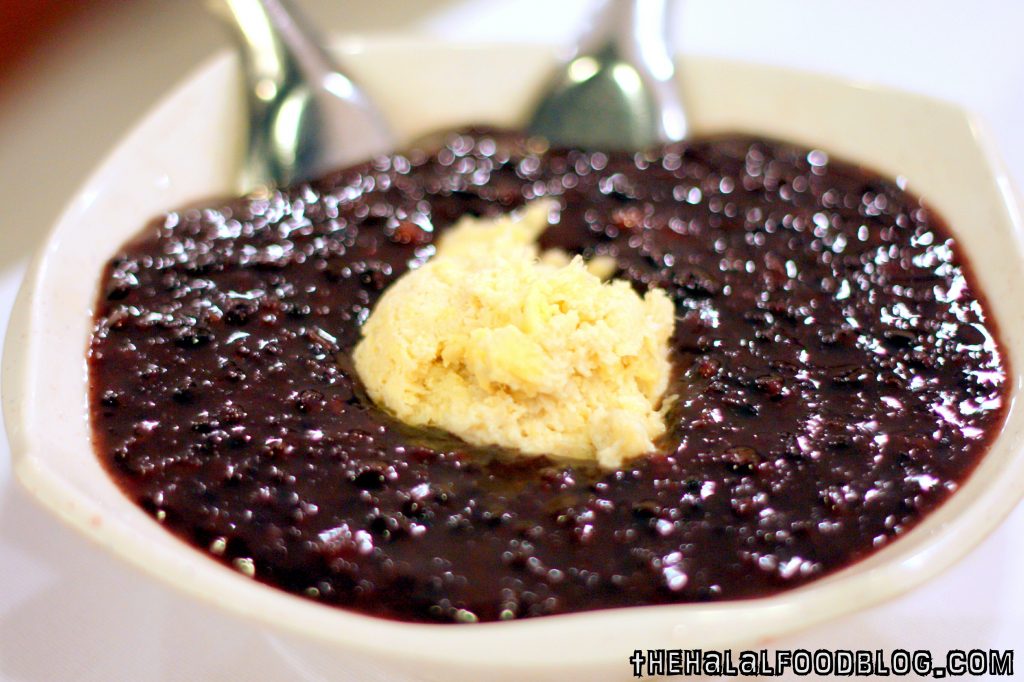 ZOMG that durian!! LOL
If you're a fan of Pulut Hitam AND Durian, then you are in for a treat as they combine the two for dessert.
You could have just the normal Pulut Hitam if you'd like but… how can you pass up on the durian?! LOL
Other desserts include Penang Cendol, Penang Ice Kachang and Gula Melaka Tiramisu with Cendol all of which have Durian variations too!
It's really nice to see Penang Culture not only going strong but also going that extra mile to provide a wider range of options to its diners even after all these years. They already had such a great line-up of dishes on their menu and now they've added to that range with even more delicious options!
Head down to Penang Culture outlets at Changi Airport Terminal 2, Tampines Century Square and Jurong East JEM and… Serangoon NEX set to open closer towards the end of the year!
Thank you Penang Culture and looking forward to even more delightful and authentic Penang fare!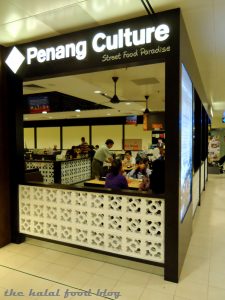 Penang Culture

Changi Airport Terminal 2 Departure
Viewing Mall Level 3
#036-087-01

Tel: 6546 7793
www.penangculture.com.sg

Operating Hours: 10.30am til 10.00pm Daily
Last order at 9.30pm
All information (including prices, availability of item on menu and Halal status of establishment) are accurate at the time of posting. All photos used in this site are property of The Halal Food Blog unless stated otherwise.