We first heard of PappaRich Plus when we saw @pastryboy_haikel posting on his IG that he was having dinner there… And we thought… "Wah! Macam power aje!!" And that was just around the time they just opened PappaRich Plus at Plaza Singapura late last year.
And here we found ourselves invited to the newest PappaRich Plus restaurant opened in the heart of East at OneKM Mall in the Geylang Serai / Tanjong Katong area.
PappaRich Plus offers us the chance to enjoy some of the all-time favourites in Malaysian cuisine in a setting that makes you feel right at home!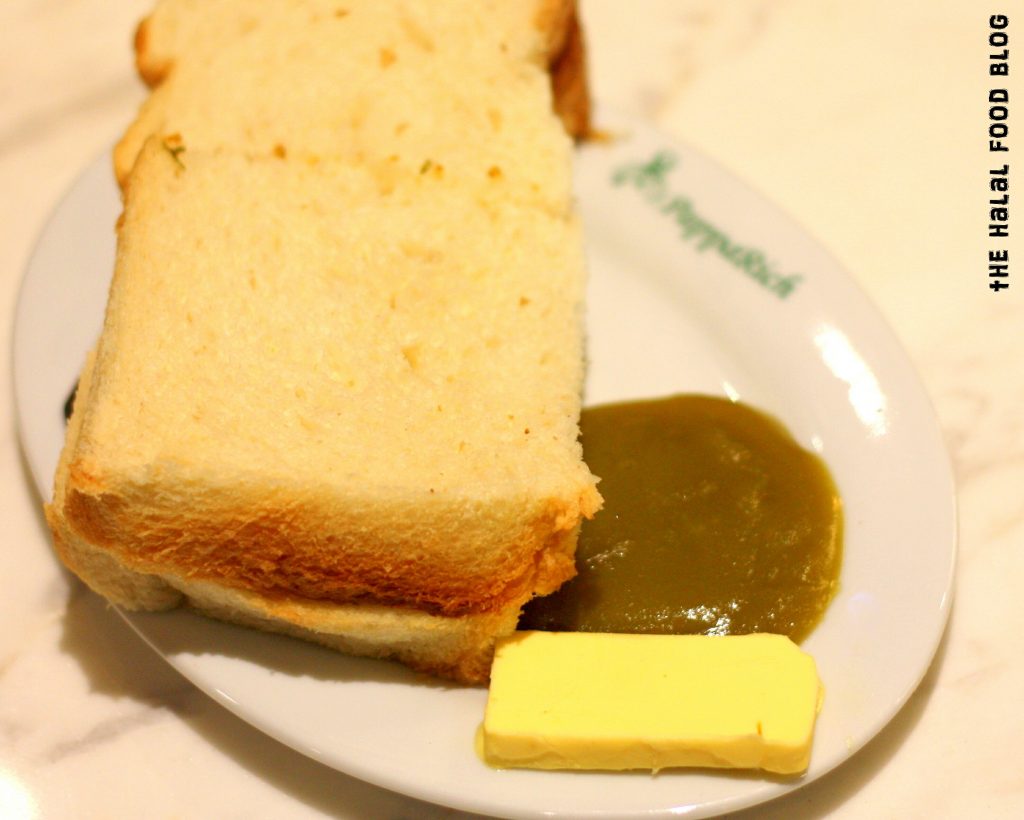 We were in for a quite a meal apparently so we started thing nice and easy with a snack! LOL
The bread was steamed and really soft and fluffy. Kinda like biting into a pillow LOL but with some tasty Kaya and butter – this was a good start! Even if you're not having a heavy meal, this was a great snack to enjoy with a nice cup of kopi while chatting with friends!
And pssssttttt…. apparently the Kopi here quite power!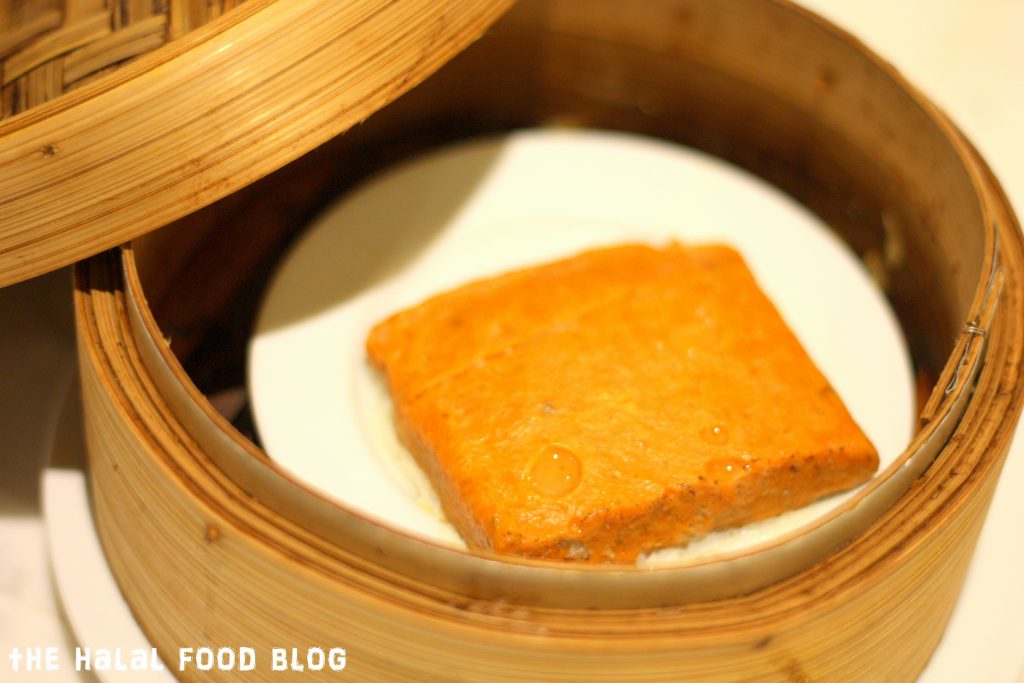 Another starter to get our appetites going (and it was working too!)
The otak-otak was really tasty! I found myself having some of it with the steamed bread from the Pappa Hainan Steamed Bread with Butter and Kaya shown above. Hey what can I say, I'm an otak-otak sandwich kinda guy!
This version is made with fresh Mackerel and you can see bits and pieces of it when you bite into the otak-otak. And you'll be glad to know that even though it's got spices, it's not too pedas so those of you who don't like spicy food don't have to worry. Can still enjoy!
And yeah yeah we know. Some say Otak-Otak. Some say Otah-Otah.
We say – call it whatever as long as it's tasty! And this one is super tasty!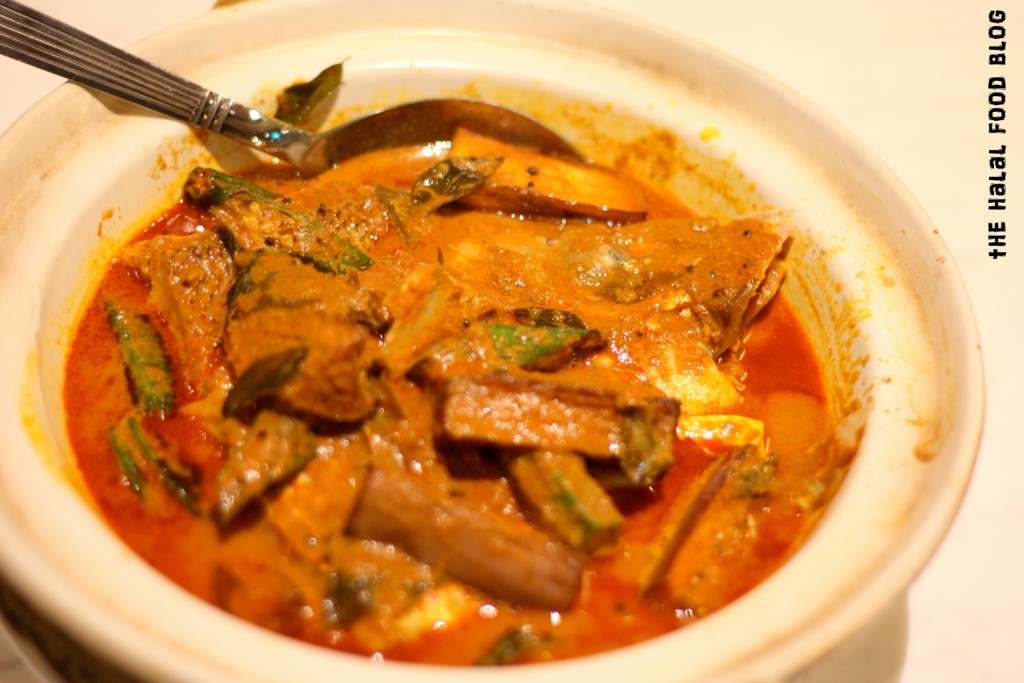 Let's jump straight into the mains with THE BIG ONE!!!
CHECK OUT THE CURRY FISH HEAD!!!
Here's a nice big steaming hot pot of delicious curry which is great for sharing with family and friends!
The curry is made up of 22 different spices which gives it the strong, bold and tasty curry flavour we all love. The fish used here is a Red Snapper which we hear is the best choice of fish to use for a Fish Head Curry. And check this – the curry is slow-cooked for at least 4 hours to make sure that great flavour is locked in!
To be honest I'm not really the Curry Fish Head guy myself but pretty much the rest of my family is!
And the part everyone is always aiming for – the eyeball? :/
Sedap ke makan eyeball??? LOL
Anyways whack this dish with steaming white rice or some bread also power lah!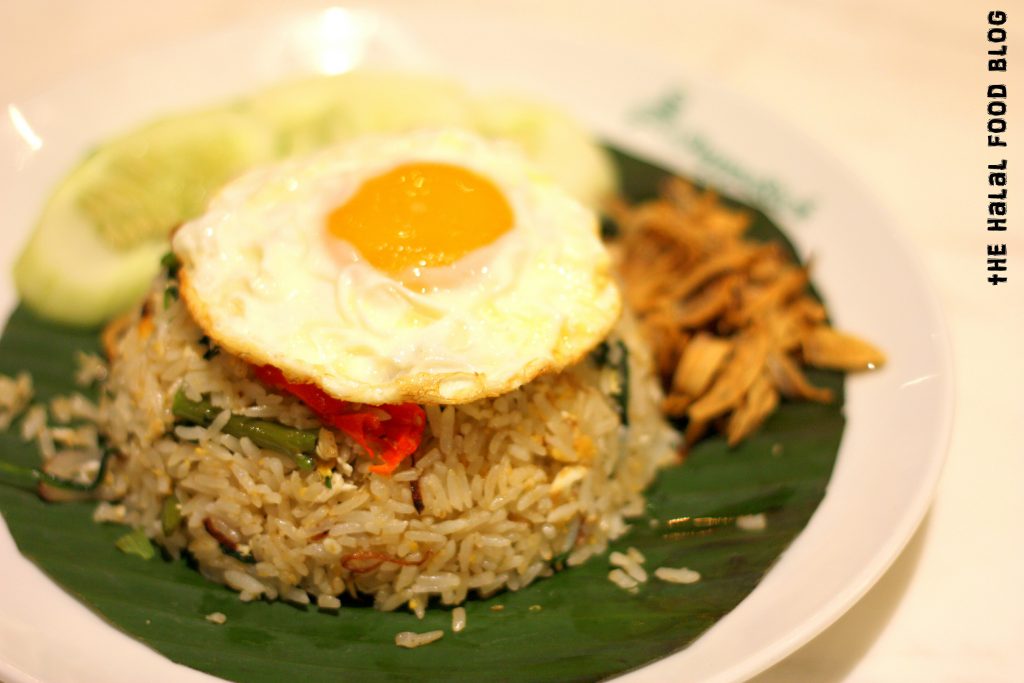 Kampung Fried Rice is something you'll on a lot of menus in a lot of makan places. But for something that most people would consider a staple, you'd be surprised that some versions are actually lacking what we'd expect from a good serving of Nasi Goreng.
The version at PappaRich Plus is packo full of goodies like Kong Kong, onions and egg all fried WITH the rice so every spoonful means you're getting maximum flavour. And the the ikan bilis (fried anchovies) on the side are always a welcome accompaniment!
Anyways, we already target – next time we're gonna try the Sweet and Sour Chilli Crab Meat Fried Rice!!
Sounds good!!!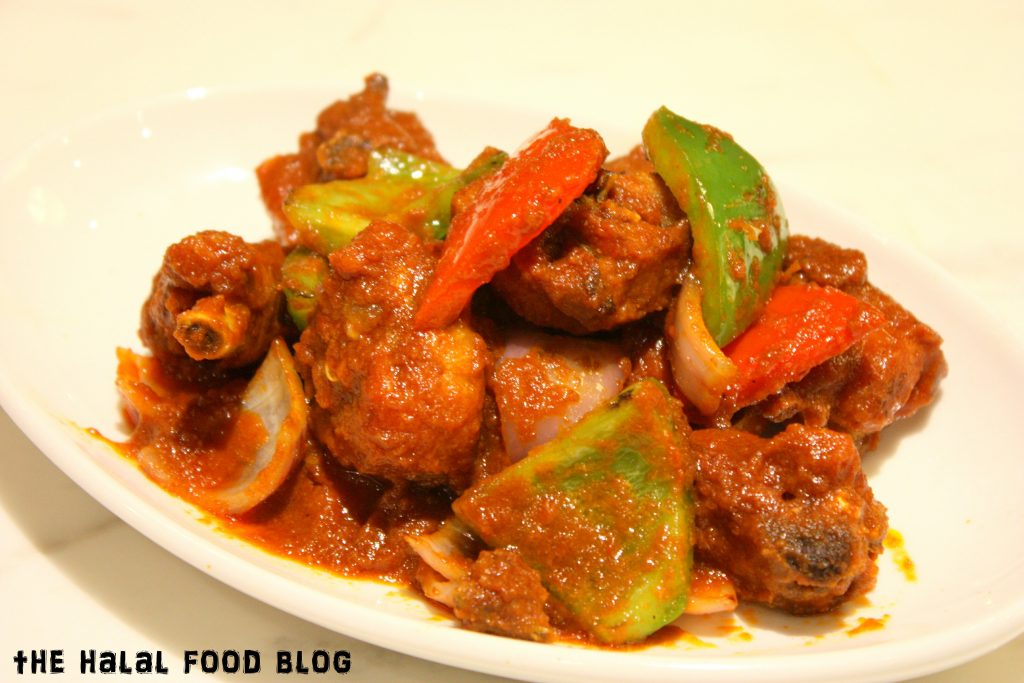 What are some nice dishes to go along with your Kampung Fried Rice or even your serving of plain rice?
Let's start with the Pappa Ayam Masak Merah!
This version was definitely a little different from what we might be used to when we think of Ayam Masak Merah. This one has not as much gravy as most version (which is not a bad thing) but habing said that, the gravy that coats the chicken pieces is very flavourful and has a nice spicy kick to it.
The chicken is also cut into little bite-sized pieces so it's easier for us to dig into it 🙂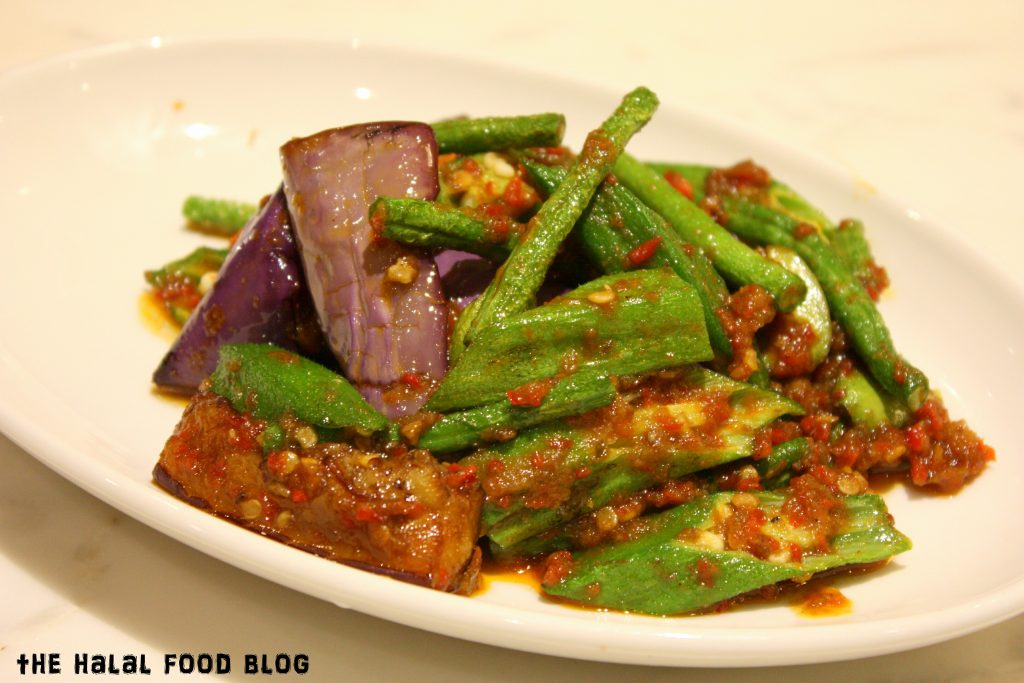 Here's a dish with an interesting name! And don't worry – you're not gonna be served a plate of singer LOL.
The 4 Heavenly Kings refer to the 4 different types of vegetables you'll find in this dish. So we have Ladiesfingers (aka Okra / Bendi), Long Beans (Kacang Panjang), Aubergine (aka Eggplant / Terung) and Petai (Stinkbean) and they're all stir-fired with sambal belacan! Macam power like that!
Okay so this dish is a winner if you're a fan of sambal belacan that's for sure. But having said that, I'm guessing that the sambal belacan might also be the reason some people might not fancy this dish? Come to think of it, I guess we can say that about the veggies in the dish too LOL
But luckily for us, we're fans of all the veggies and the sambal belacan too so it was delicious.
Anyways, they have plenty of other vegetable dishes on the menu too! Something for everyone!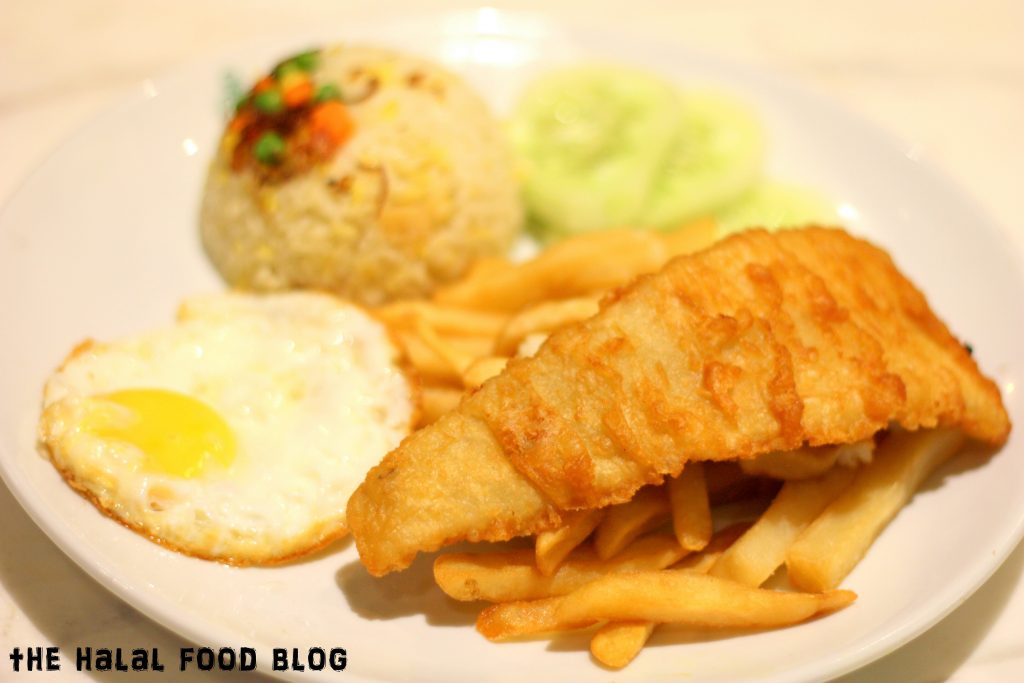 Well if you find yourself hankering for something other than the great Malaysian / Peranakan / Asian choices on the menu, they have some great and classic Western dishes too.
I actually was really thinking about trying the Chicken Chop because it looked so tempting in the picture in the menu but we decided to have the Pappa Fish and Chips instead so that our little princess had something to enjoy as well.
The Pappa Fish and Chips came in a very generous serving which included some Fried Rice too! Fish, Fries and Sunny Side Up complete the dish which was a great choice in the end!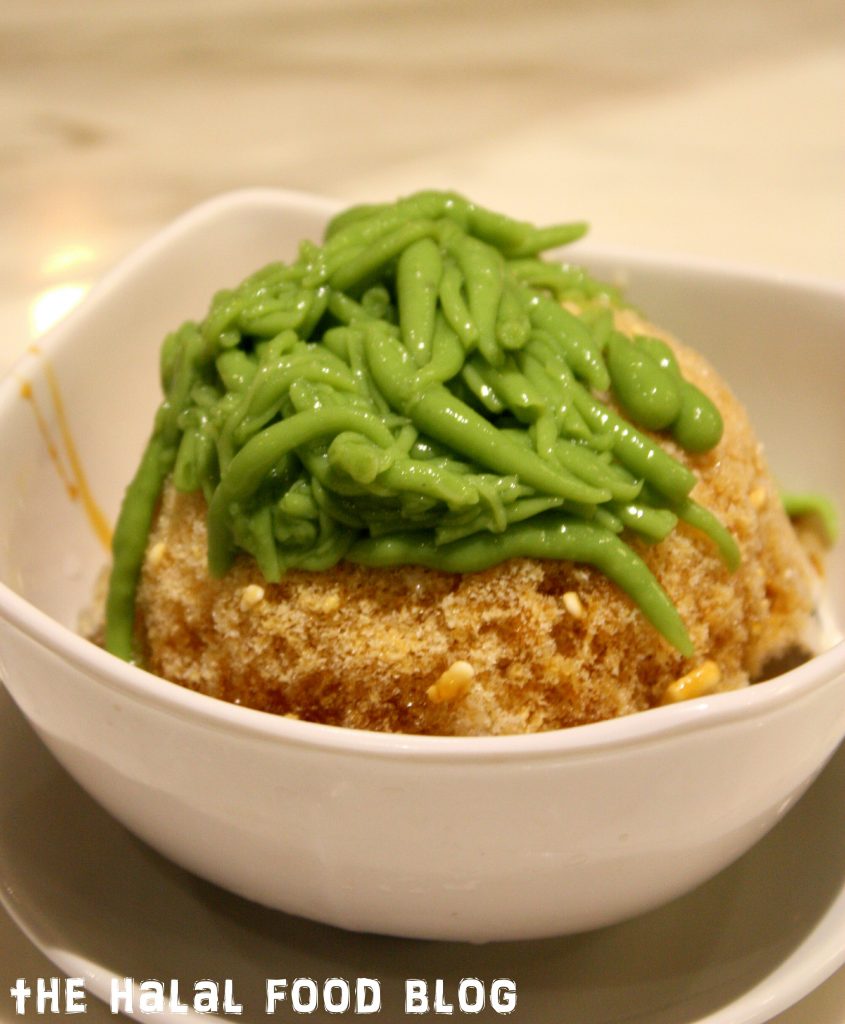 It was time for dessert and we went with a classic – Cendol!!
The Pappa Cendol is just nice to wind down after a heavy meal. If you're like me, mix it up so the ice melts and you have more liquid than ice. Then you just slurp down and enjoy 😛
Plus – with the attractive price of $3.90, this is probably gonna be a popular choice for dessert!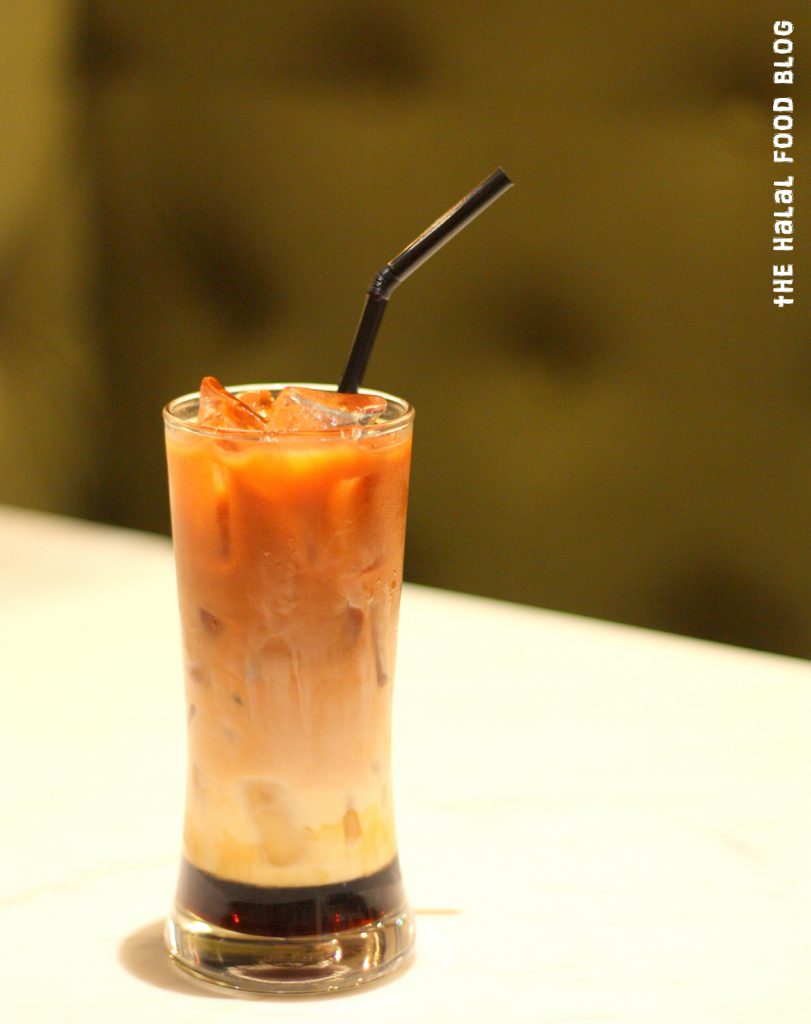 I was looking for something cold and refreshing but at the same time I wanted to try something that wasn't very common and I found that perfect choice in the Rich Layer Tea Latte.
You can see from the picture above what they mean by the 'layer' part!
So you've got tea and then you've got milk and then you've got Gula Melaka right at the bottom!
Delicious! Just don't forget to stir before enjoying okay 😛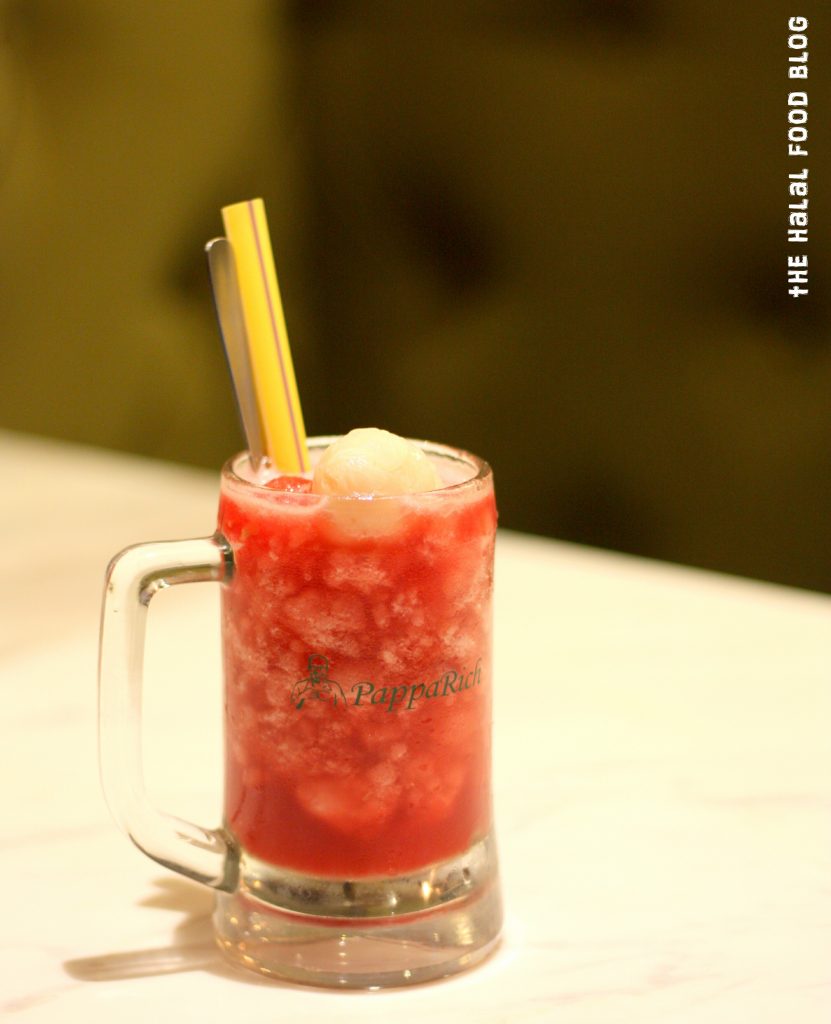 And speaking of refreshing… AMBIK KAU!!
Sedap gila to the max and definitely recommended if you're looking for icy icy icy goodness. Especially with the hot weather nowadays, this is THE BOMB!!!
I think we can see why PappaRich Plus is fast gaining popularity. Besides having a very extensive menu which has some extremely delicious dishes in there, there are many other reasons too.
For one, the location of the new PappaRich Plus in One KM Mall in the heart of Geylang Serai is a big plus. It's easily accessible by all modes of transport so you can make your way there easily and you can also drop by anytime you're in the area.
The restaurant itself has some very impressive decor which has a Peranakan feel. We got a very cozy feeling from the warm and inviting ambience. Plus – it was really child-friendly too!
With Ramadhan coming up soon, PappaRich Plus would be a great choice if you're planning to Iftar outside before heading out to the Bazaar Ramadhan or prayers at the mosque nearby for prayers. After all, everything is literally just in the area!
Our advice – plan early and make reservations! Great for group dining!! They've got 140 seats in the restaurant but don't be surprised it's easily filled-up especially in the coming months!!
Special thanks to the PappaRich Plus Team for having us!
One KM
11 Tanjong Katong Road #01-060/61/62
www.papparich.com.sg
FB: www.facebook.com/PappaRichSG
Operating Hours:
 10.00 am – 12.00 am Sunday to Thursday
 10.00 am – 1.00 am Friday & Saturday

All information (including prices, availability of item on menu and Halal status of establishment) are accurate at the time of posting. All photos used in this site are property of The Halal Food Blog unless stated otherwise.