So you know that we are based in the East of Singapore right? And we're always hearing calls from our beloved readers to feature a few more places that are in the Western part of our beautiful island. Well, we have heard you! And you can bet it'd better be something pretty special to get us to travel all that way!
So one sunny morning, we decided to take a bit of a journey to Jurong. Our destination – Padi Emas Coffeehouse.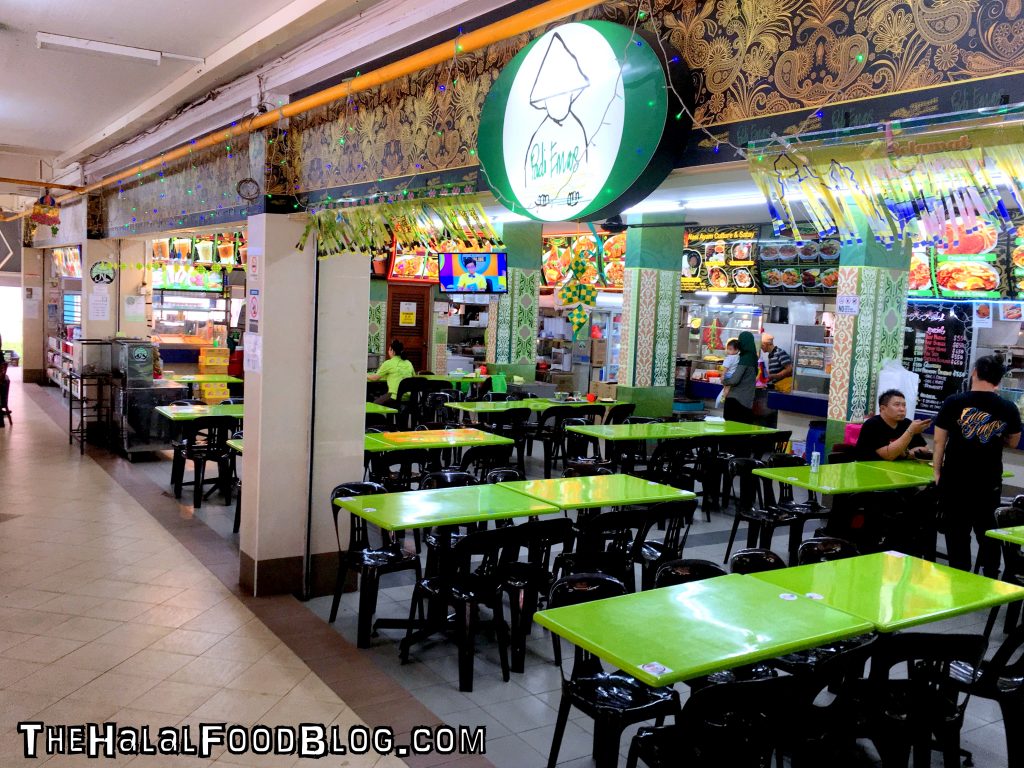 Padi Emas Coffeehouse pretty much one of those one-stop places where you can get a whole array of different cuisines under one roof. From Western to BBQ Seafood to Roti Prata and even a few unique choices too. This is definitely a good thing because there's something for everyone so you don't have to worry about different tastes when you go out to eat as a group.
So, we decided to try a few things from a few different stalls.
Stall – Nasi Ayam Culture (11am til 11pm / Closed on Tuesdays)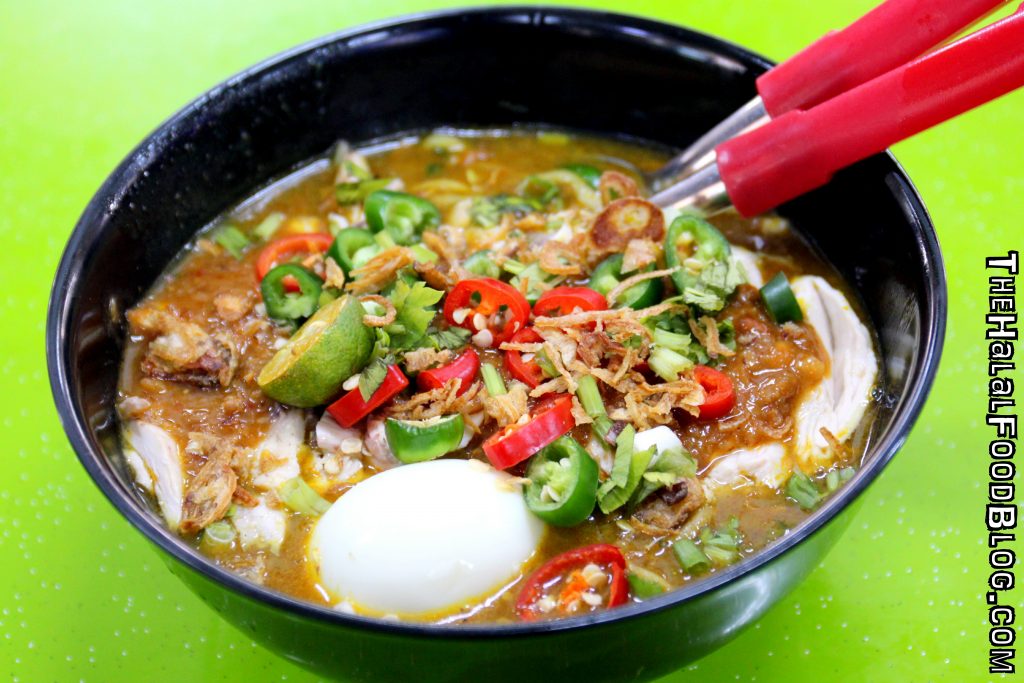 Wooooo this is bound to get some mouths watering for sure!
Okay, you're probably going to compare the Mee Bangsawan to Mee Rebus and they are very similar but they've got some minor difference plus you've gotta love some unique branding right? Plus they've got extras! Prepare for a hearty serving of noodles!
Like we said – kinda like Mee Rebus but not quite right?
So the Mee Bangsawan Ayam has noodles swimming in thick, rich and flavourful gravy. Adding to the flavour profile are chilies and fried onions which really do give it the extra kick a lot of us look for in our noodles. On top of that, there's also some satay gravy and a generous serving of chicken meat too!
I actually do like the combination of satay / satay gravy with Mee Rebus / Mee Bangsawan. I guess it's like a natural pairing that seems to be more and more common these days.
Speaking of which, besides the chicken version, they also have a version with Satay which comes with a few sticks of Satay for good measure.
If Mee Bangsawan is not your cup of tea (or bowl of noodles for that matter), they have other dishes too like Chicken Rice, Satay in the evenings and be sure to order a side of their Tahu Bangsawan which was deelish!
Stall – Claypot Delights (11am til 11pm Daily)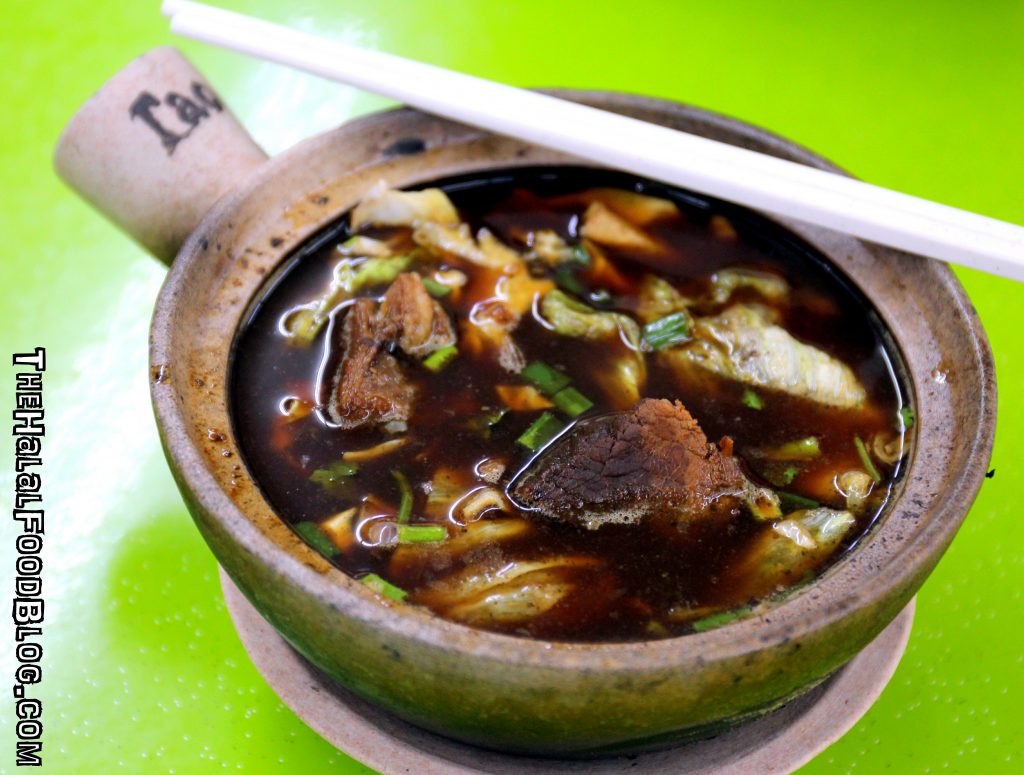 This dish is definitely a rarity when it comes to the Halal version. After all, it's definitely not something we'd associate with being Halal but believe it or not, there have been Halal versions around for years! It's just that they're a little bit hard to find that's all.
So we know there's one in the East (Eunos to be exact) and now we know there's one in the West, to be found at Padi Emas Coffeehouse!
Since this is from the stall that specializes in claypots, the dish is served literally still boiling to your table so you can tuck in while it's still piping hot! I absolutely love claypots!
Okay so those who may not be familiar with the flavours of this dish, it's traditionally very heavy on the herbal/spices flavour. We're talking about Chinese herbs and spices here and this dish is actually supposed to have some medicinal properties too. You can get these herb/spices mix from shops these days by the way.
Well, having said that, I will speculate that the flavour may not be agreeable with everyone but once you get used to the flavours, it's something that's very hearty and definitely falls under the category of 'comfort food'.
In the flavourful broth, you'll find chunks of beef and a generous serving of cabbage too. The dish is served with white rice which is a perfect accompaniment. I wonder if they might consider having the full set if accompaniments like the soy-braised peanuts and you char kway in the future because that would be the bomb!
Anyways, they also have a Lamb Kut Teh version which comes with lamb ribs and should be more tender than the beef version we reckon. No chicken version (aka Chik Kut Teh) on the menu from what we saw by the way.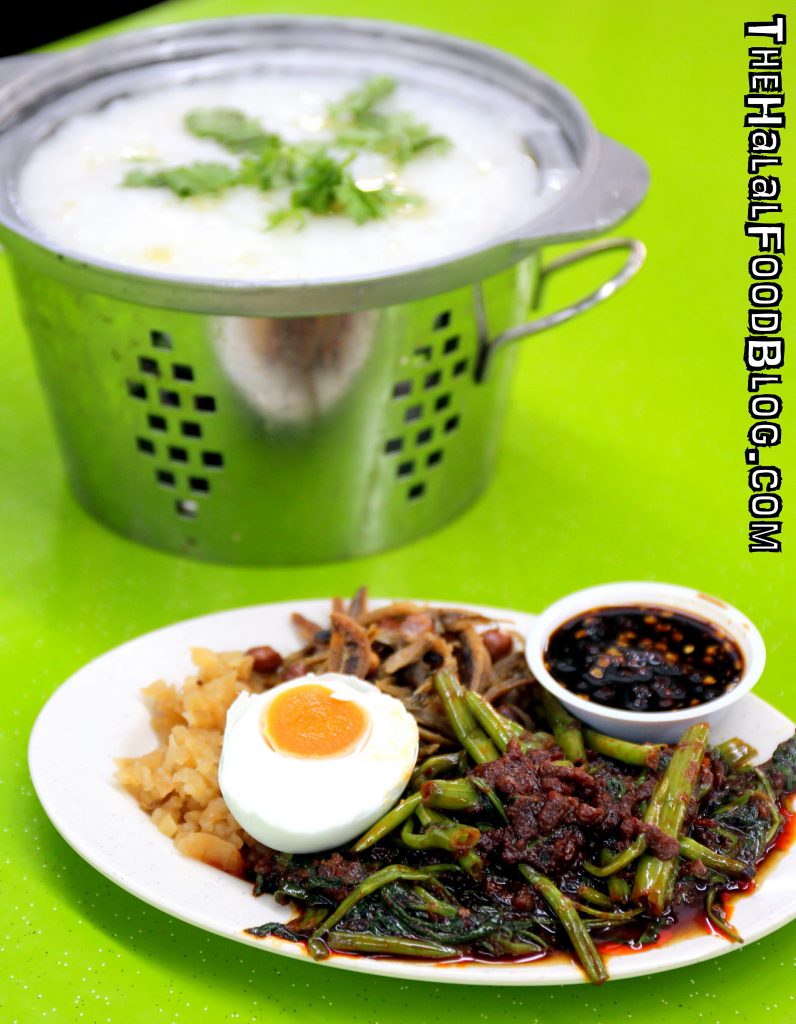 If you remember, awhile back, we asked our readers on our Instagram and Facebook pages if they could recommend a place that sold Bubur Taiwan (besides Adam Corner) and the common response we got was "We also looking for one.." LOL so in the end we came up with bust on that occasion.
Well, no longer a mystery – Bubur Taiwan is available here at Padi Emas Coffeehouse too!
Besides the actual rice porridge, I've got a strong suspicion that most people are actually more eager about the stuff that accompany the bubur am I right am I right? LOL
So you have got your usual suspects here. Sambal Kangkong, Ikan Bilis (fried anchovies) and peanuts, chye poh (salted radish) for that salty edge plus half a salted egg too. Oh, and let's not forget the chili kicap for that extra spicy profile that many are fond of as well.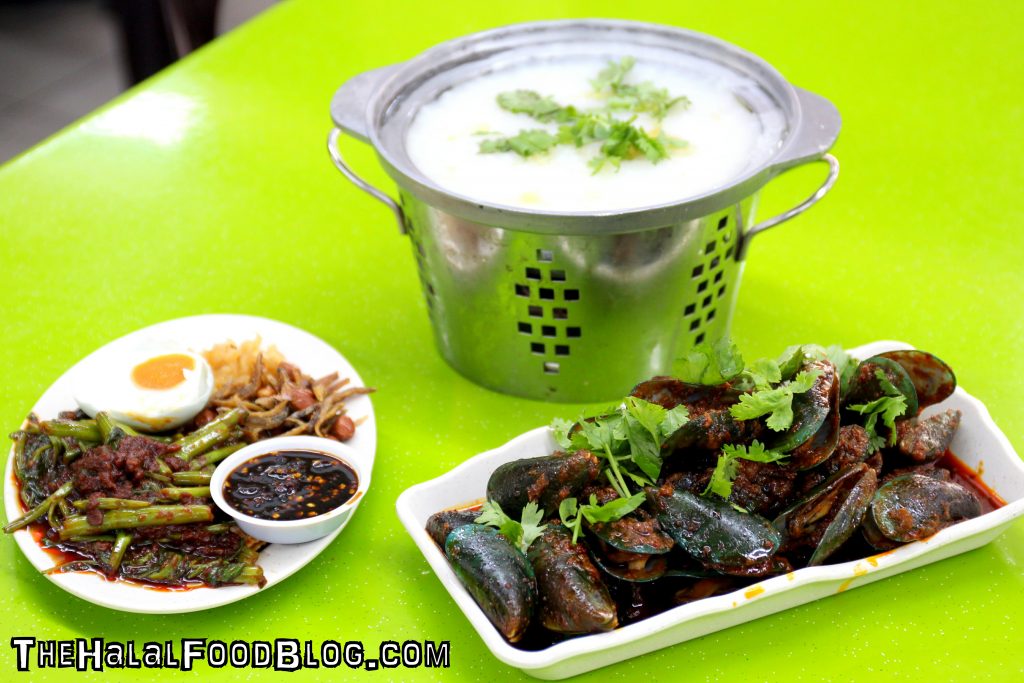 They also have a set for couples which is a good idea because we reckon you're most probably not going to be digging into your porridge alone right? Confirm a lot of you gonna share!
So you'll get an extra hearty serving of the Bubur Taiwan plus some Sambal Mussels as well for good measure!
The sambal is tasty and definitely goes well with the mussels (and we're guessing with a lot of seafood). It's not overly spicy so you can still enjoy the flavours of your Bubur Taiwan of course. But, like most dishes, you could probably ask for extra spicy if you'd prefer that.
You could also get the Sambal Mussels ala carte at $5.00 if you'd like but might as well just get the set!
A dish we'd love to try from this stall on our next visit? Definitely the Claypot Chicken Rice!
Like I said – I love claypots!
Stall – Adel's Western (11am til 11pm Daily)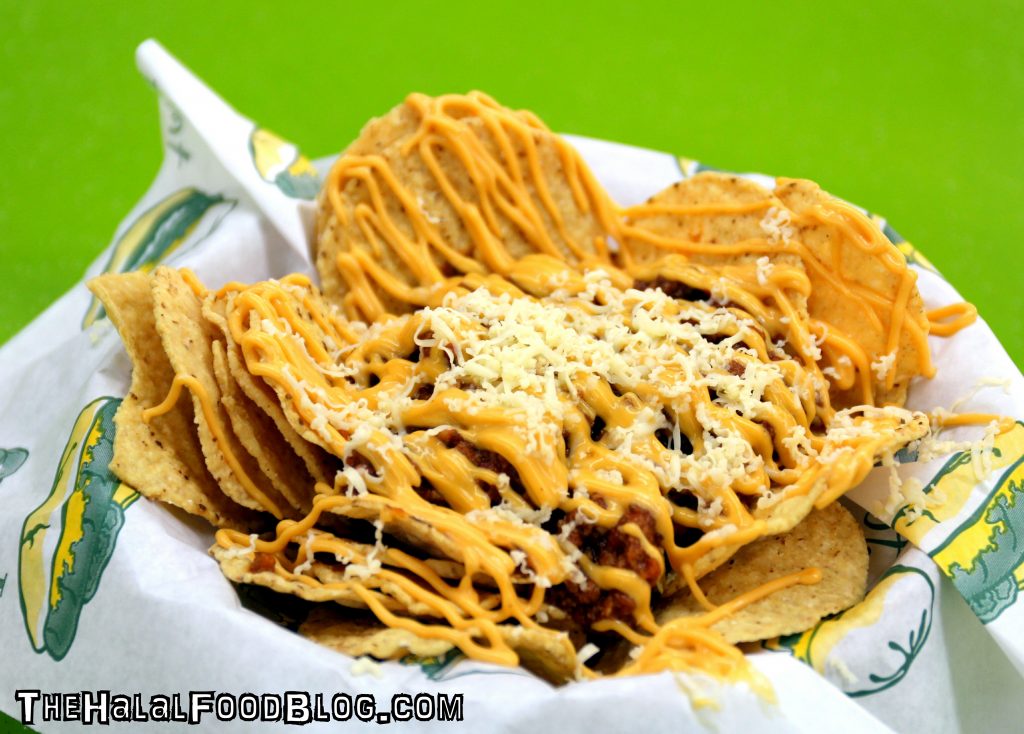 Hello… It's me… Oh wait. Not that Adele eh? LOL
Just playing around!
Adel's is the resident Western Food shop at Padi Emas Coffeehouse and it definitely has some super interesting stuff on their menu from what we saw. But as you can see, we'd had quite a meal so we had something considered 'light' for a start – the Beef Nachos!
Check out that beef chili!
So it's a serving of crisp nachos topped off with some chili concarne, cheese and cheese sauce! Woooot!
Definitely very tasty and we found ourselves dipping in more and more despite the plentiful number of dishes in fron of us at the table LOL But I would have loved if they went full monty with this one – maybe add some refried beans, jalapenos, sour cream and guacamole. Maybe they could have that as a 'Level Up Nachos' for those people who would prefer that kinda thing. And when we say "those people", we mean people like us LOL
Next time, we're looking to try the Chicken Roulade and their version of spicy wings – Spidas Wings!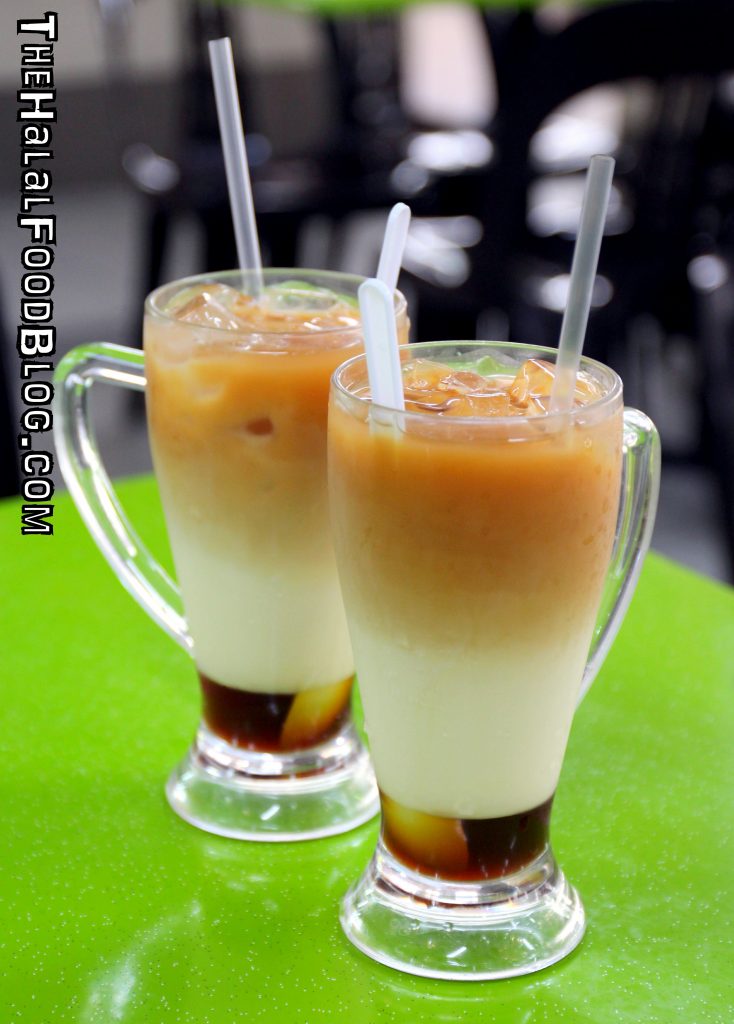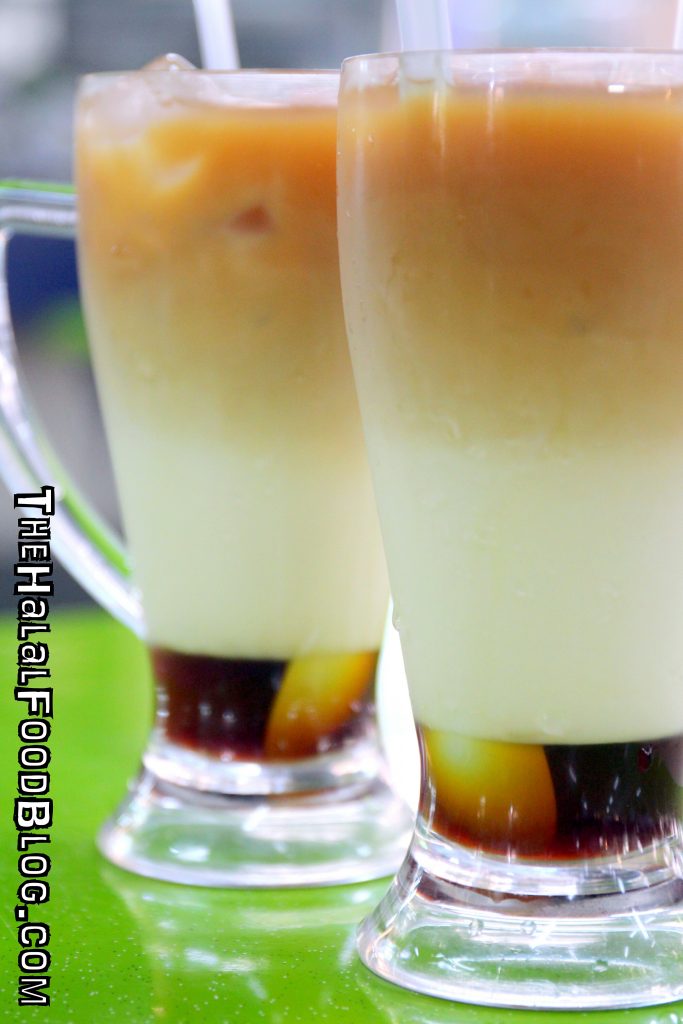 The Teh C Ice Special was our beverage of choice when we visited.
Super smooth tea with milk and some palm sugar that gives it a very subtle sweetness. Totally enjoyed this one and it's highly recommended!
ZOMG there are so many things to makan at Padi Emas Coffeehouse! Besides the dishes we've featured in this post and the other dishes available at the same stalls, we haven't even begun with the Tze Char and BBQ Seafood stall yet! Just looking at the menu and we're already super excited!
Oh well, I guess we will just have to visit again next time and we will be sure to bring reinforcements!
Blk 214 Jurong East Street 21
Tel: 9838 0214
Facebook: www.facebook.com/PadiEmasHalalCoffeeHouse214
Operating Hours:
11.00am til 11.00pm
Selected stalls closed on certain days

All information (including prices, availability of item on menu and Halal status of establishment) are accurate at the time of posting. All photos used in this site are property of The Halal Food Blog unless stated otherwise.