The new craze – Overdose!
But what exactly is it you ask? The first time we started hearing about it was when people starting posting about Overdose when they visited Kilang Bateri in Johor Bahru and it definitely started trending really quickly that's for sure! LOL
And before you know it, it has arrived right here in Singapore thanks to Chef Bob and gang at Ooriginal in East Village!! Power or what!!
So the premise is simple – select your flavour of choice and you'll get a nice big giant bag of your desired beverage! You'll definitely not be thirsty for quite awhile LOL just how big exactly are we talking about??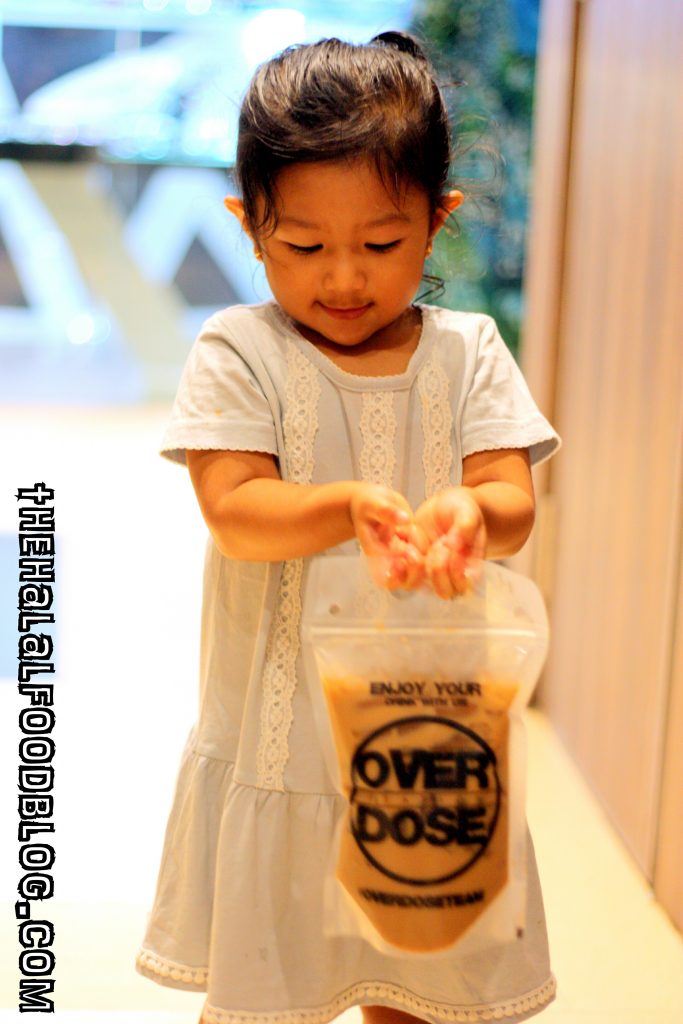 LOL even our Little Princess wanted to get in on the act and she needed BOTH hands just to lift up that bag of Overdose hahaha but then again, she just turned 2 so don't worry, you all use one hand also cukup lah!
They normally have a few flavours available each day (and probably more on weekends) so we decided to have a few since we were in the area.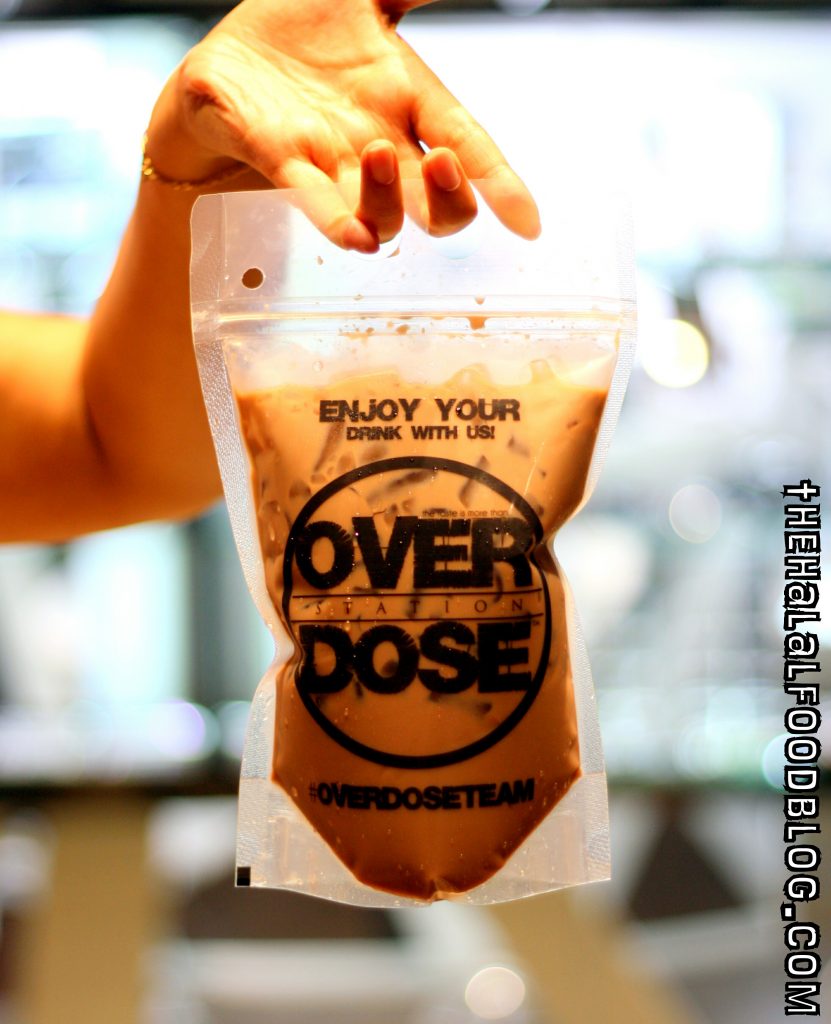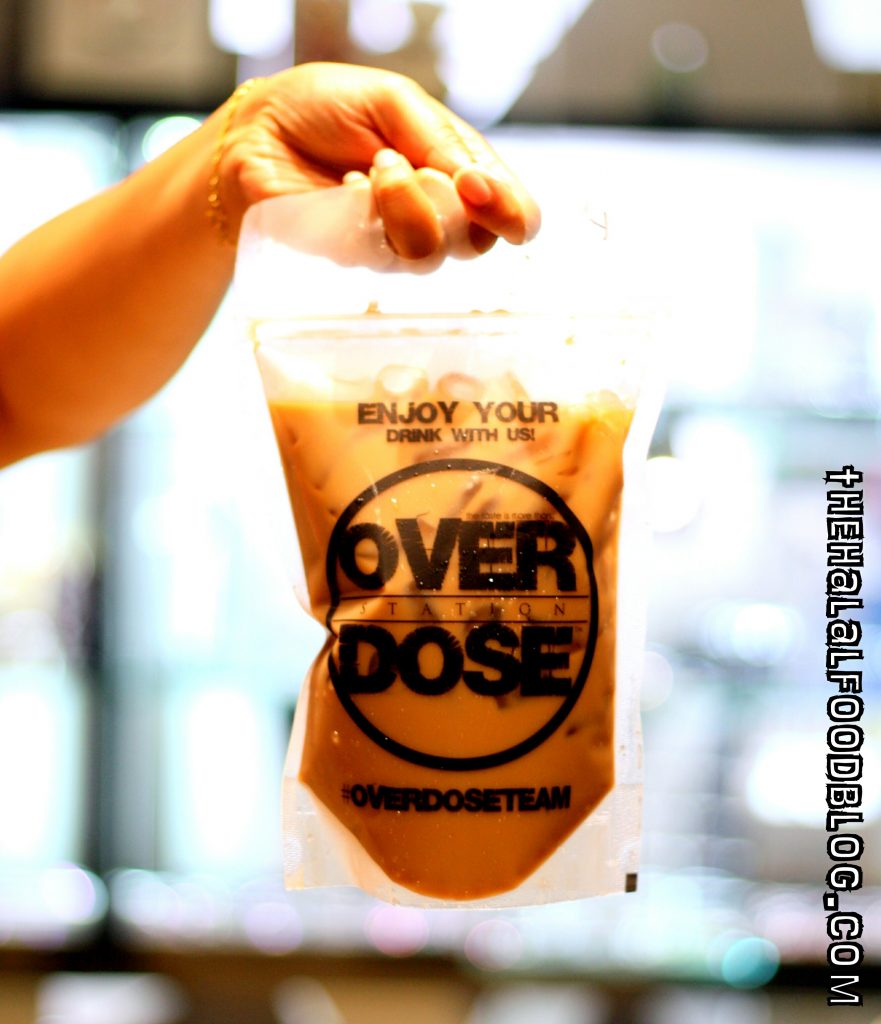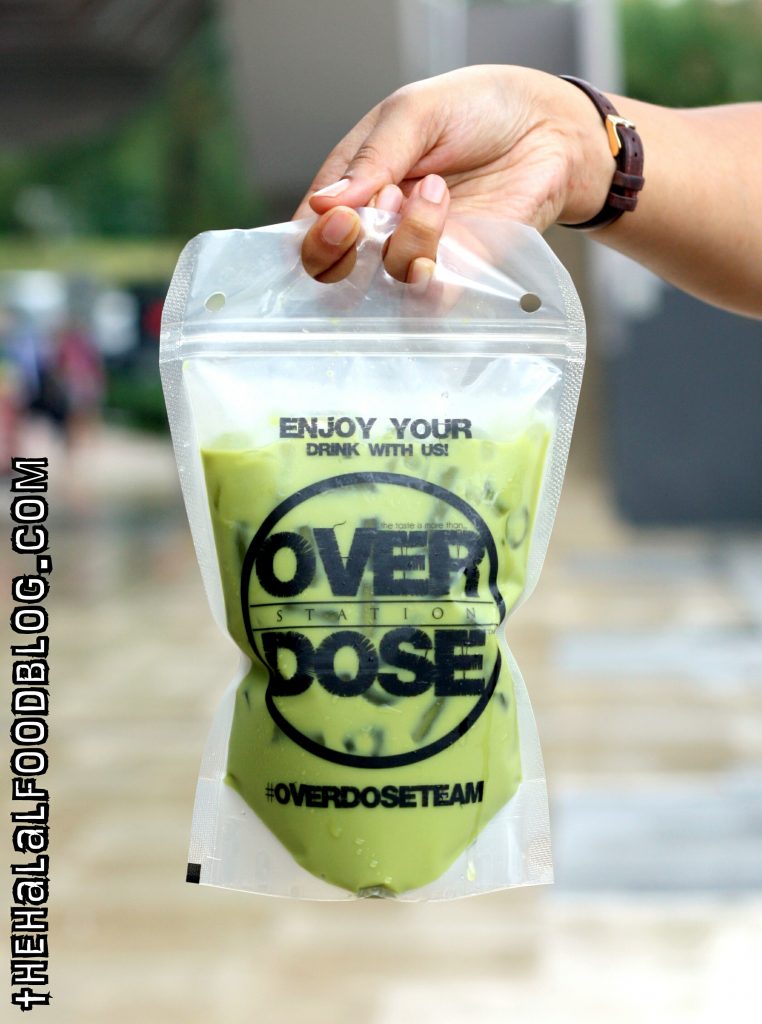 So the first (and natural) choice was the Chocodose which is a chocolate-flavoured beverage. Think of it as an iced chocolate drink! But I think maybe it's our bad luck because it turned out to be a bit diluted…
And I don't think its a case of the ice melting of anything because we drank pretty much as soon as we bought it actually. I mean, you can still taste the chocolate flavour but I think we were expecting a more kao-kao chocolate flavour. But no problem, we still got 2 more bags LOL
The Hazelnut was a bit better. It definitely had a stronger flavour but then again not everyone likes the flavour of Hazelnut I think. But no complaints on this one because sedap!
But… surprise surprise! The best flavour of the day turns out to be the Greendose which is a Milk Green Tea beverage. The flavour was the best here and we loiked it best probably because it was sweet LOL. You could taste the green tea but the milky sweet flavour mellowed it down to just perfect.
So the Overdose bags are really big so you could share if you'd like but if you're like us, you're probably gonna want to keep one all to yourself LOL
Anyways the bags are pretty much like ziplock bags so you can always reseal them and carry them around for consumption later. In fact, bring them home and wash them out to re-use them later on! After all, the power is yours!!
Geddit? Captain Planet? Recycle? *crickets*
So you don't need to go all the way to JB just to get your fix.
You can Overdose right here SG.
East Village (Simpang Bedok)
430 Upper Changi Road #01-14
Tel: 9651 0303
Facebook: www.facebook.com/Ooriginal-1647951112135223
Instagram: @ooriginal.eastvillage / overdose_singapore
Operating Hours:
1.00pm til 9.00pm Tuesdays til Thursdays
3.00pm til 10.00pm Fridays
12.00pm til 9.00pm Saturdays and Sundays
Closed on Mondays
All information (including prices, availability of item on menu and Halal status of establishment) are accurate at the time of posting. All photos used in this site are property of The Halal Food Blog unless stated otherwise.