When you visit Satay by the Bay, you'll probably notice a few Satay vendors in one particular corner there and one name will probably stand out more than others thanks to its bright orange  exterior. Opah Satay is the name and you might have noticed their name/logo also at Lau Pa Sat before and perhaps on some Satay in a Cup and Satay Goreng packets in the past?
Yes, Opah Satay by SBY is a name that many will remember. From their humble beginnings, this Halal-certified brand has now progressed to not only being located at Satay by the Bay and producing Opah Satay Goreng but technically, they are now available islandwide thanks to Opah Satay On-Line. That's right – order and have freshly grilled Satay delivered right to your doorstep!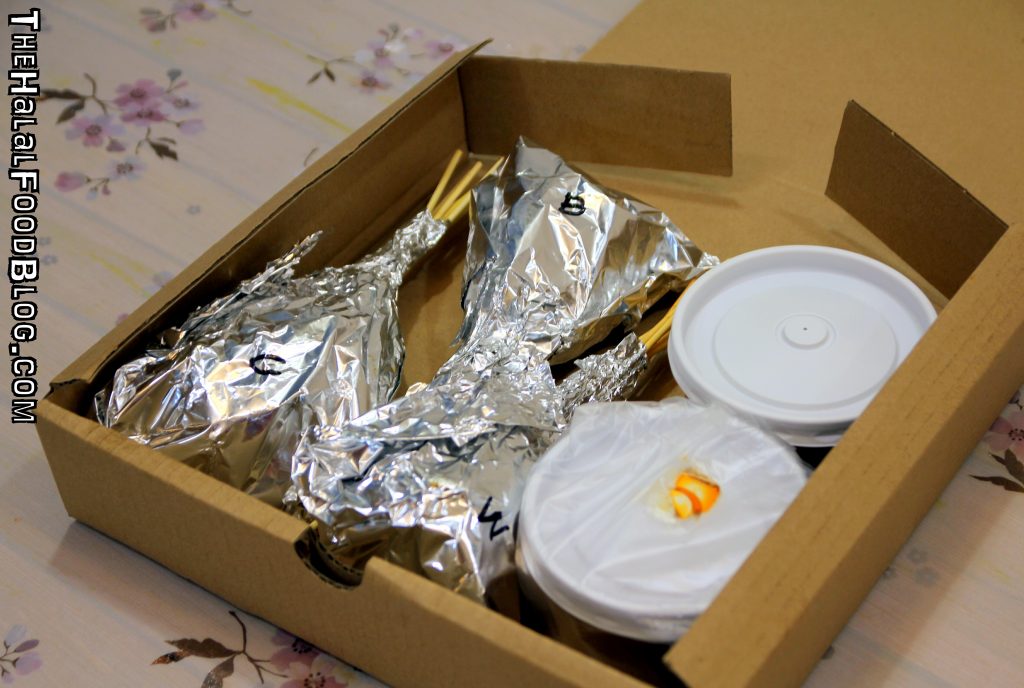 Wah! How come the plate like quite cantik ah? Because… it's our home LOL
Yep we had some Satay delivered over recently because we couldn't make our way down to Satay by the Bay (which is always the first choice right?) and it was quite a good experience.
The Satay came in a really convenient packing which made it easy for us to unpack. It's also great if you have to store it for awhile and then reheat later. No mess thanks to the foil wrapping and the handy bowls that housed the gravy. Even the usual suspects (Ketupat, Onions and Cucumbers) were included neatly LOL
Obviously, the first choice is to head down to enjoy their Satay fresh off the grill and soak in all that great atmosphere at Satay by the Bay BUT if for whatever reason you cannot make it down, then at least you have the options of having everything prepared for you and delivered!
PRO TIP: Satay is best enjoyed while fresh and hot so if you have it delivered, try to consume ASAP for maximum sedap-ness okay!
They've got a few packages you can choose from depending on how hungry/greedy you are or how big your party is going to be LOL Mix and match and even add on some extras too! Prices are actually very reasonable as you can see!
Beef, Chicken, Mutton, Babat (Tripe), Paru (Beef Lung) and even Prawns! The whole gang is there so go for it.
You can arrange for SAME DAY DELIVERY if you order before 5pm. If you're ordering for a Sunday or PH delivery, then place your order at least 1 day in advance okay. Send a WhatsApp message to +65 98335265 to order!
BONUS – FRIENDS with Halalfoodhunt.com Rewards Card holders enjoy 10% OFF!
T&Cs apply! Please read the full details HERE!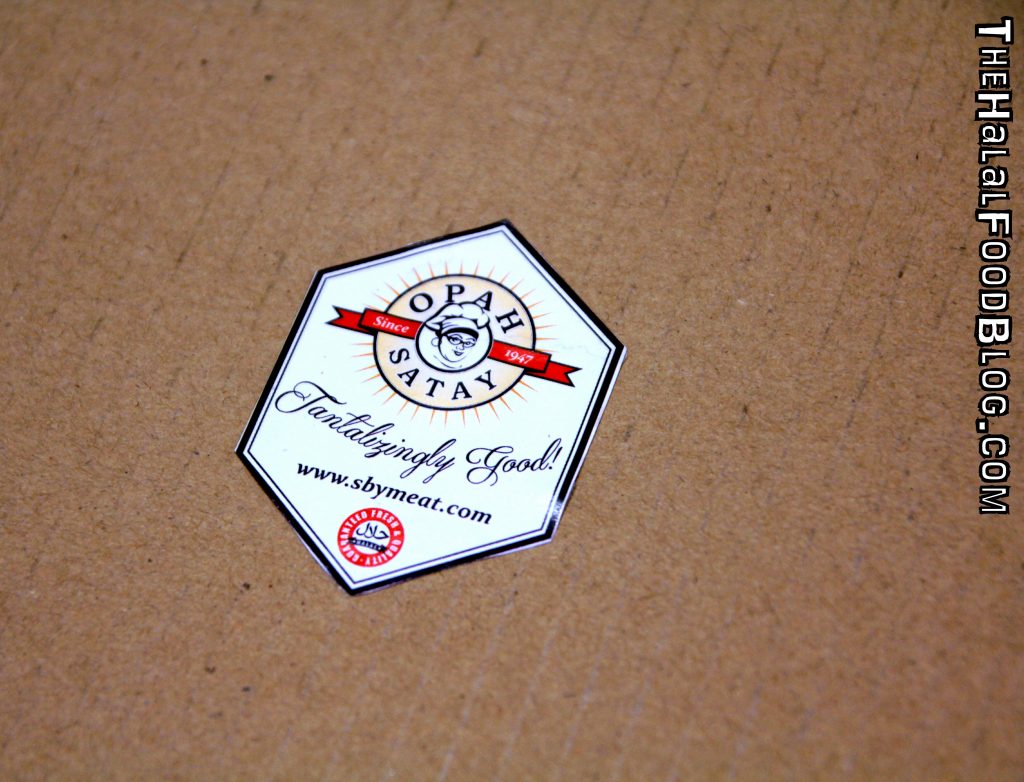 OPAH SATAY
www.sbymeat.com/tantalizing-opah-satay
Facebook: www.facebook.com/sbyfrozenfood
On-line Delivery WhatsApp: +65 98335265

All information (including prices, availability of item on menu and Halal status of establishment) are accurate at the time of posting. All photos used in this site are property of The Halal Food Blog unless stated otherwise.