Old Chang Kee is a legendary brand here in Singapore. It's been around since 1956 and since then it has become a household name and one of the favourite places for us to get a piping hot quick snack from time to time.
In fact, Old Chang Kee (or OCK as I like to call it) has become an automatic pit-stop on the way to work for many of us not only for their iconic Curry'O but for the wide array of items like Bee Hoon, Chicken Wings, Porridge and all the fried goodies including Sotong Head OnStik and those tasty Cheesy Chicken Balls!
Well, despite already having so many favourites, OCK does have special seasonal items on their menu. Remember the Chili Crab Puff for National Day (which was so popular that it's a permanent item now I think?) Well, to commemorate Hari Raya this year, they've got a Rendang Chicken'O!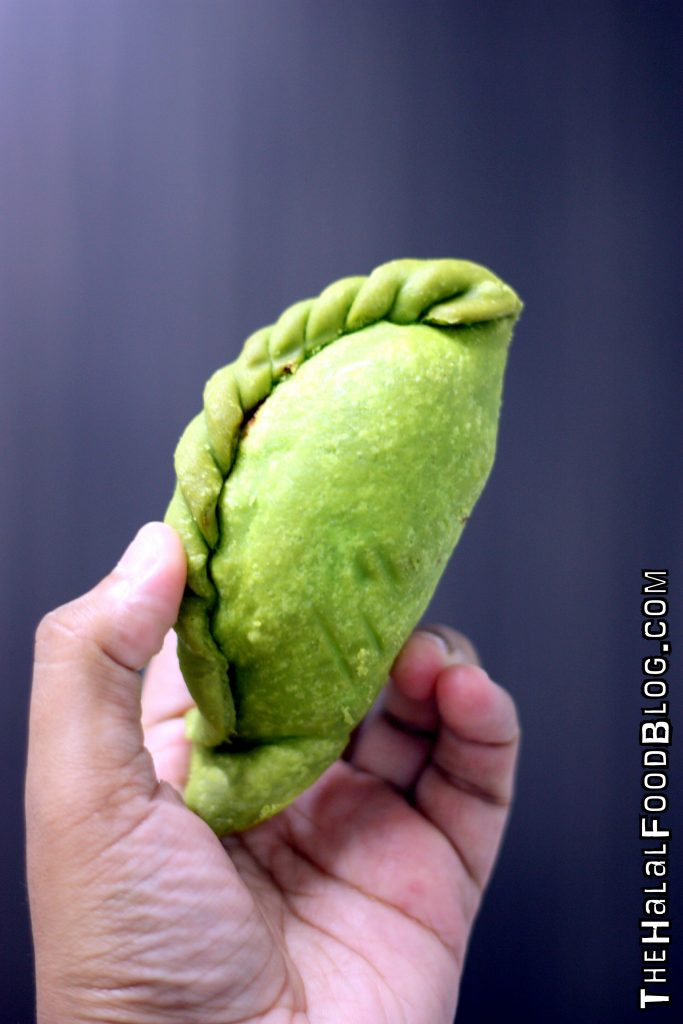 The unique green hue is courtesy of some edible food colouring and I guess is the perfect colour to go along with the Hari Raya season. It's just the colour and doesn't affect the taste of the puff by the way so don't worry – your curry puff did not turn into the Incredible Hulk LOL
In fact, it's still that great flaky puff we all know and love.
The filling is made up of potatoes and chicken pieces and is seasoned with a savoury Rendang flavour.
When we posted the teaser on our Instagram and Facebook, some of you commented that there wasn't much of the Rendang flavour to be found. I actually do agree with you but I will say that I managed to detect a little of that Rendang flavour towards the end. It's not a very distinct flavour but it's definitely there.
Having said that, I will say that this was definitely a level-up from the usual Curry'O I always have. It has a bit more of a spicy kick (you can seven see the chili bits in the filling) compared to the Curry'O.
Overall, I'd say that this was not a bad try by OCK. Maybe a bit more Rendang flavour would have been expected but other than that, this was actually a pretty tasty curry puff!
The Rendang Chicken'O is priced at $1.80 per puff. You can buy 2 for $3!
And if you buy 2, you are entitled to buy their Sotong Head or Wing Onstik at $1 each! Good deal!
I'll probably end up buying 2 Rendang Chicken'O puffs and 2 Sotong Head Onstik genap-genap $5 hehehe
The Rendang Chicken'O is available at all Old Chang Kee outlets islandwide (confirmed got a few near you one) now til 31st August 2016 so faster go get some!
More than 70 outlets islandwide
Tel: 6303 2400
www.oldchangkee.com
Facebook: www.facebook.com/oldchangkee1956
All information (including prices, availability of item on menu and Halal status of establishment) are accurate at the time of posting. All photos used in this site are property of The Halal Food Blog unless stated otherwise.