Well, all you Nando's Chicken fans have another reason to celebrate! Another restaurant (the 10th in SG!!) is now open at Bishan Junction 8! And what's extra special? This is the first 2 storey Nando's restaurant!!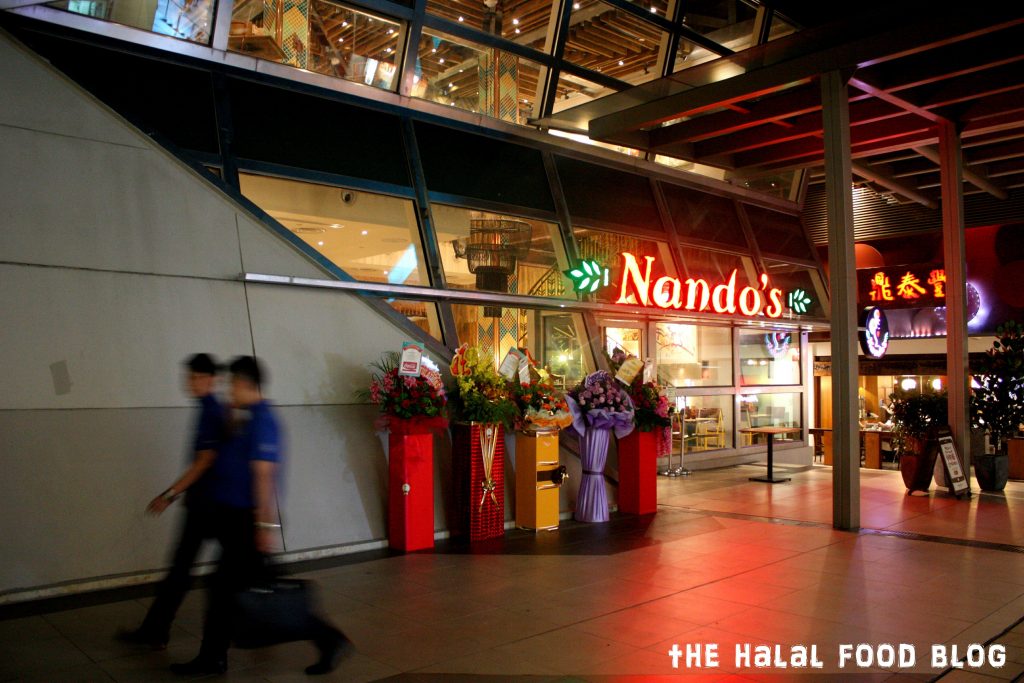 Located in a separate building (that is still part of Junction 8), the new restaurant boasts 2 levels of authentic Nando's flavour and feel. But more on that a little later yeah.
We dropped by just before the doors were open to the public over the last weekend and had a ball!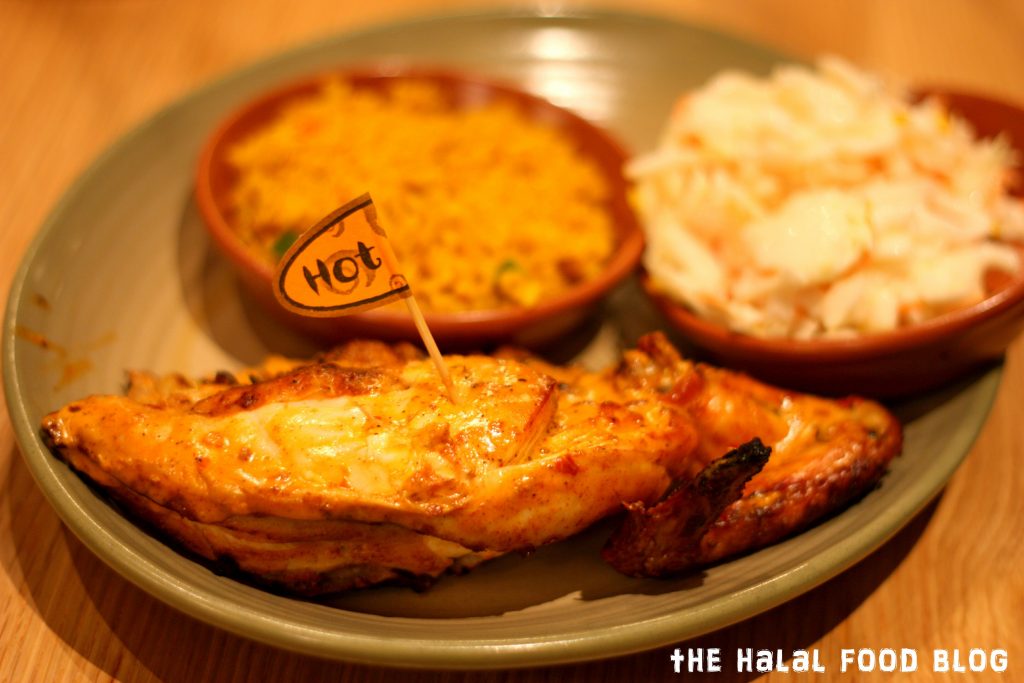 So what's the fave at Nando's? Definitely the Peri-Peri Chicken right?
You can have either 1/4, 1/2 or even the whole chicken if you'd like!! If not, try the Butterfly Chicken Breast (which I had) or even just order a platter of wings if you'd like.
The Peri-Peri Chicken is marinated for at least 24 hours and flame-grilled to order which means the flavourful chicken is only cooked when the order comes in to ensure you get a freshly flame-grilled dish!
And of course, you can also have your Peri-Peri Chicken with a number of sides too.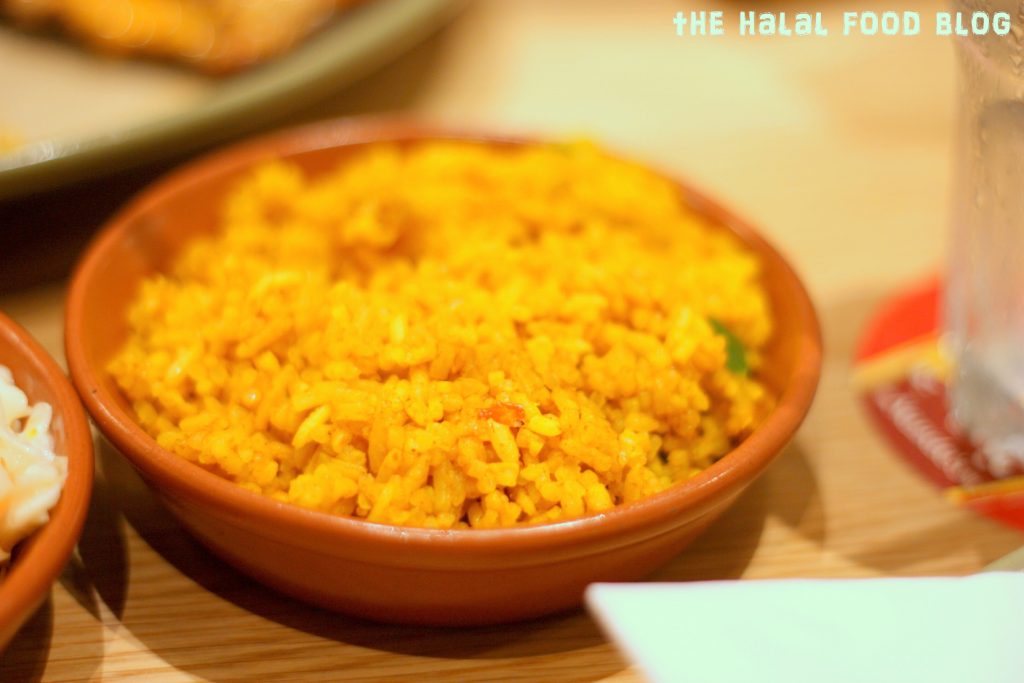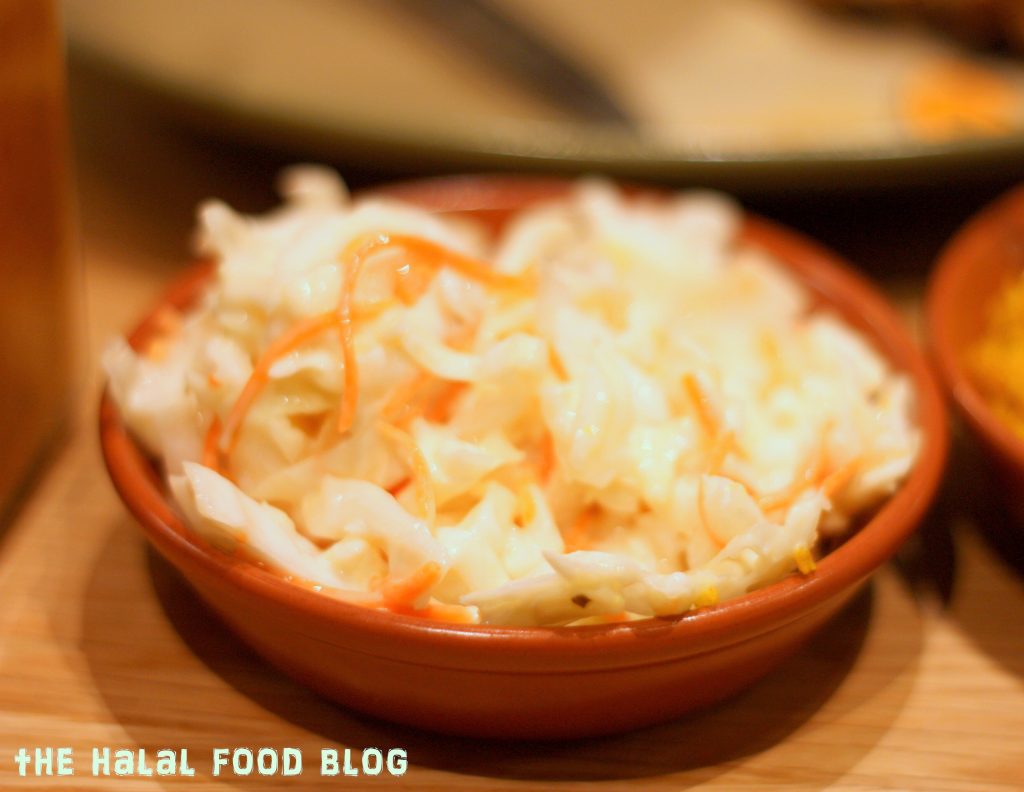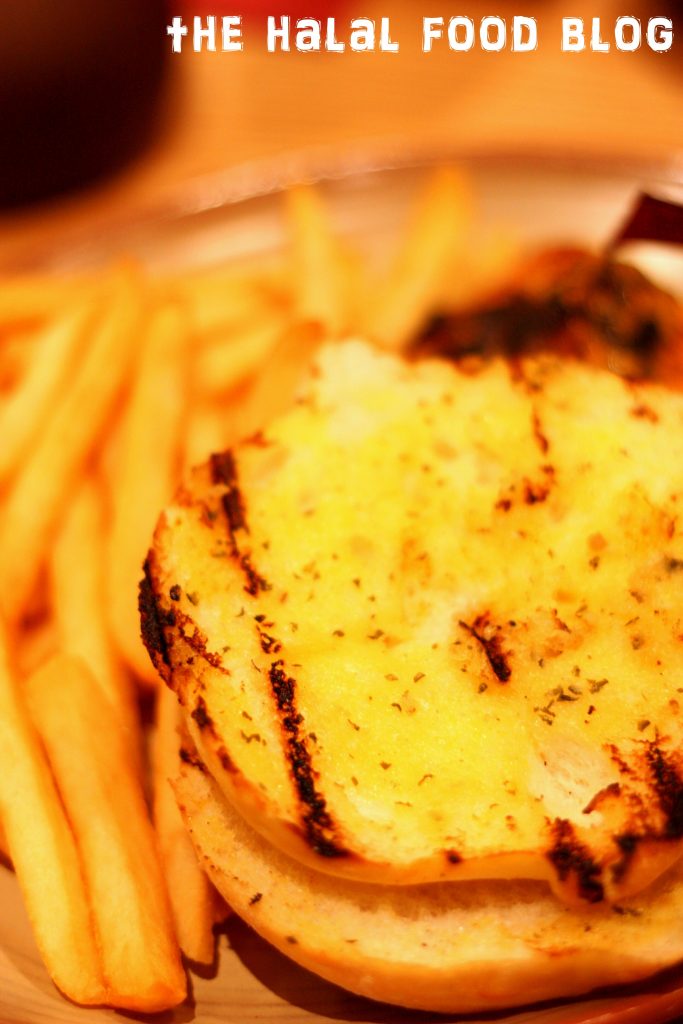 Besides that, you could also have Potato Wedges, Corn-on-the-Cob (yep it's the WHOLE cob by the way) or Mediterranean Rice.
They also have a series of premium sides namely Sweet Potato Mash, Spinach, Grilled veg or a Side Salad.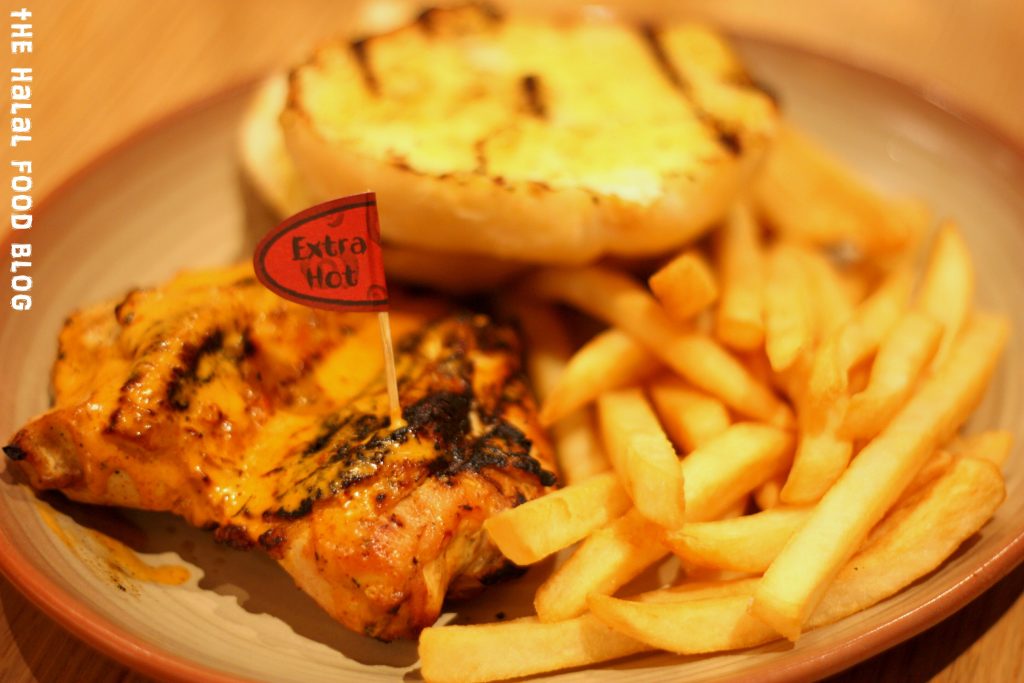 I actually prefer to have the chicken breast in most dishes and so I was more than happy to have a go at this. A beautifully flame-grilled chicken breast which was brimming with flavour. Succulent and tasty with every bite!
And in case you are all forgetting or maybe you were not aware, let's not forget about the matter where you get to choose your spiciness level!
Oh yeah! Whenever you order your Nando's chicken dish, you can choose which level of spiciness you'd like.
The lowest level is Lemon & Herb which is little or no heat. The Mild Peri-Peri has a bit of a bite but go up to the Hot Peri-Peri if you're ready for a challenge. But the Extra Hot Peri-Peri is the one for all you 'hantu chili' and ready to have a shoik burning sensation in your mouth!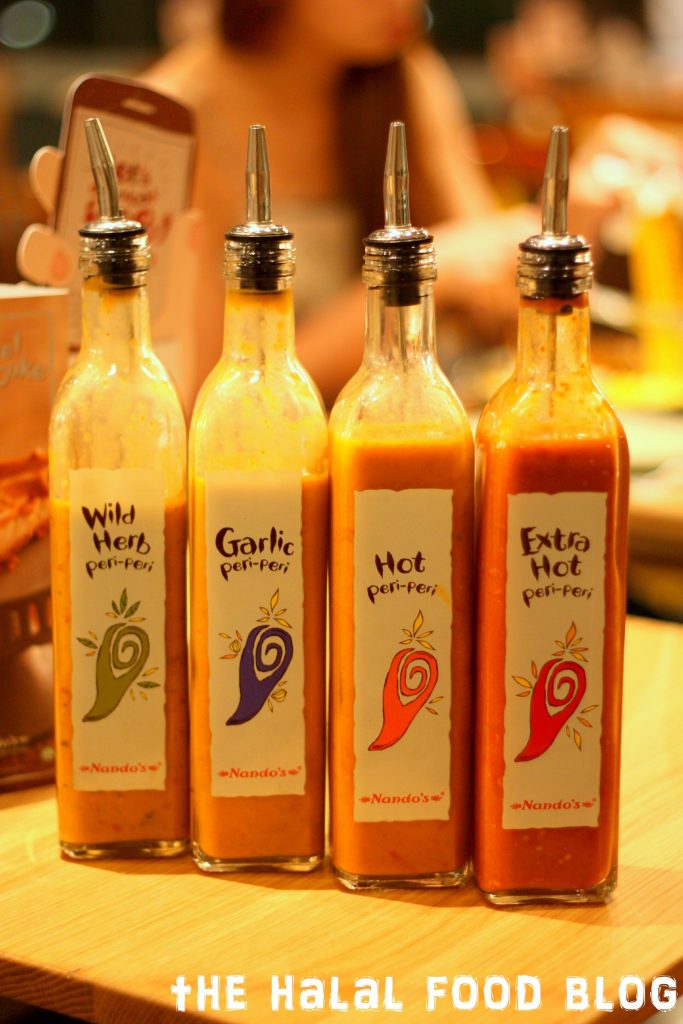 And in case after choosing you wish you'd ordered something a little hotter, you can always spice things up even more with the Peri-Peri sauces ready for you!! Add more spice or more flavour – totally up to you!
This was my dish before and after the sauces by the way.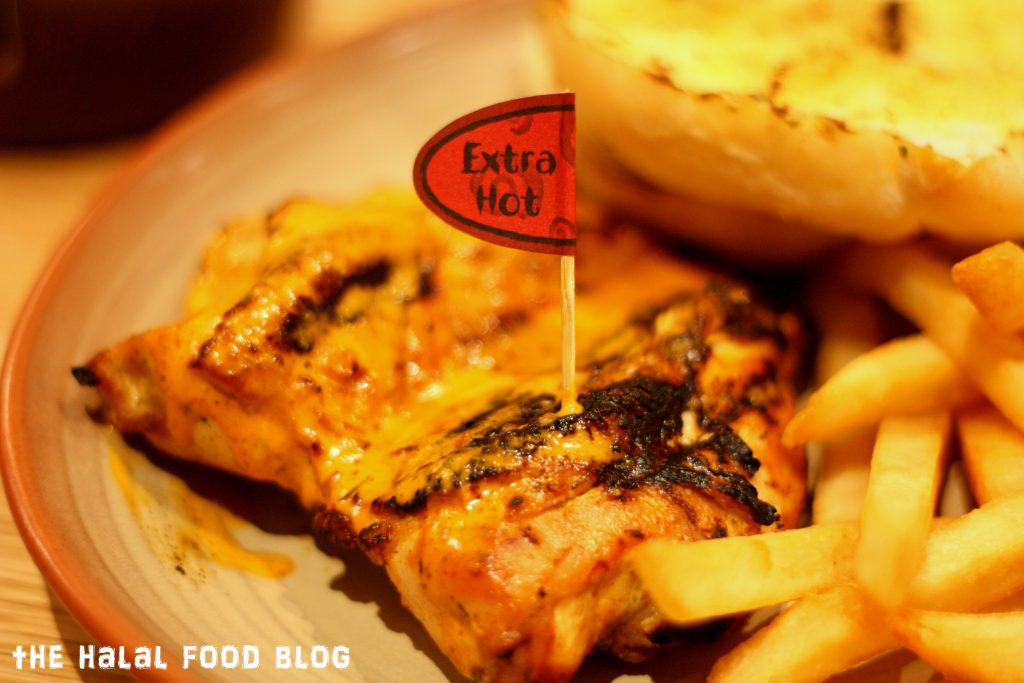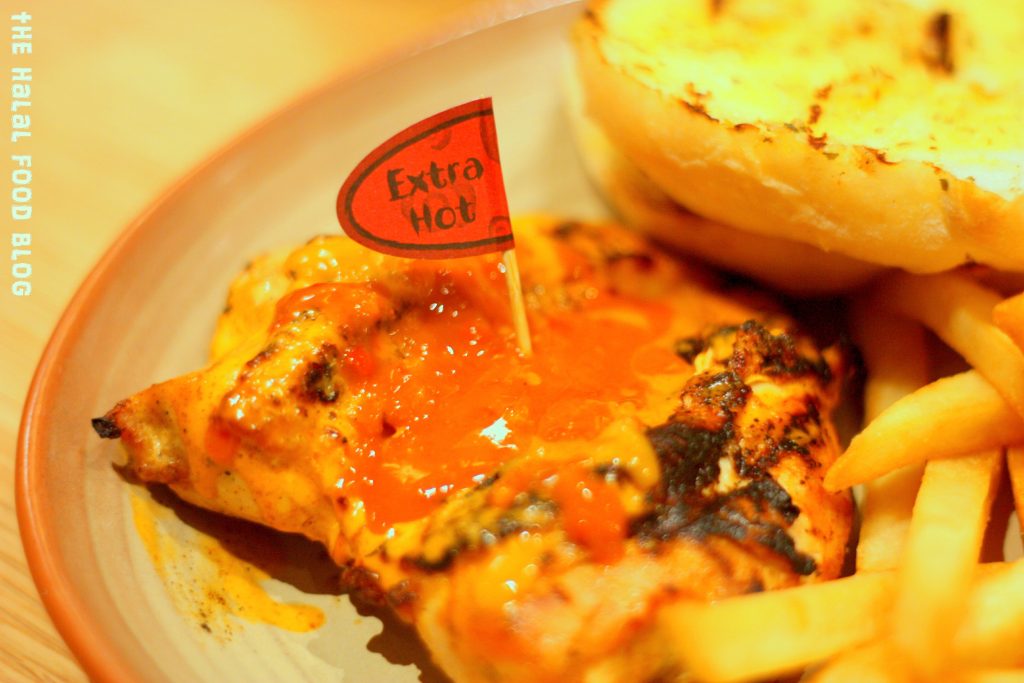 Yeah that's right. Extra Hot ordered and then piled on the Garlic Peri-Peri for flavour (and to ward off vampires) plus more Extra Hot Peri-Peri because I felt like burning my mouth off. LOL
I believe this is what people call – HERO!!
Anyways don't worry they have Bottomless Drinks for $3.20 so you can keep topping up Coke, Coke Light, Sprite, Fanta Grape, Minute Maid Refresh Orange or Heaven & Earth Iced Lemon Tea. Refill until the fire in your mouth is out okay LOL
Orange Bolo ($1.90)
They also have quite a dessert menu at Nando's which boasts items like Peri-Peri Brownie Bites, Caramel Cheesecake and Natas (kinda like a Portuguese Egg Tart) but they do have 2 desserts which are exclusive to the Junction 8 restaurant. So you'll have to head here to try them!
The first is the Orange Bolo cake which is a nice Portuguese classic with a little Nando's twist. A good choice if you're looking to end your meal on a sweet note.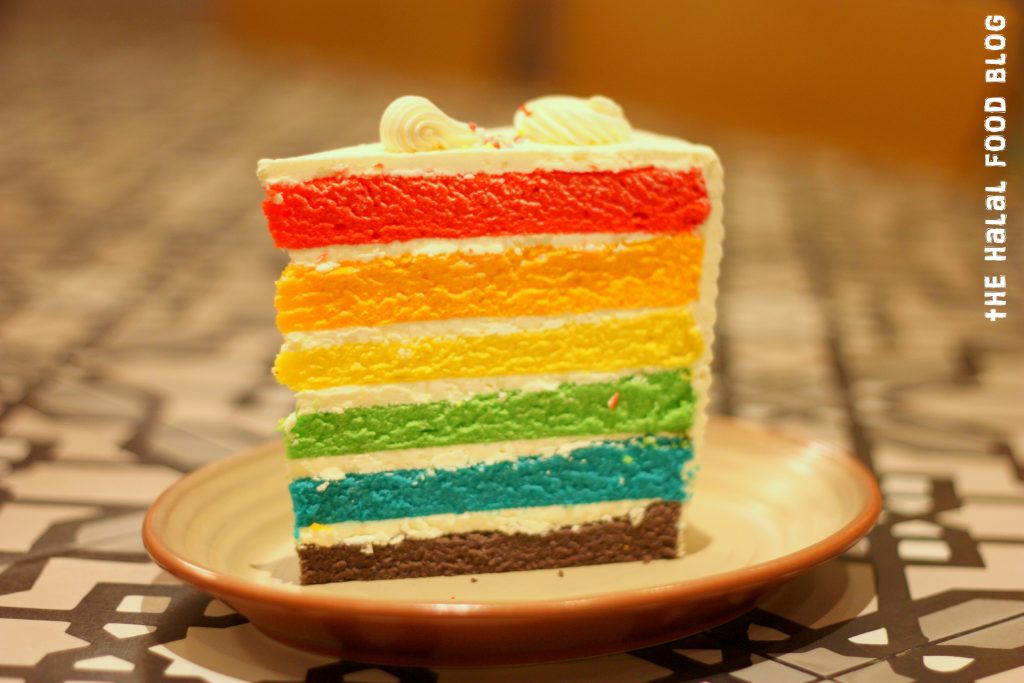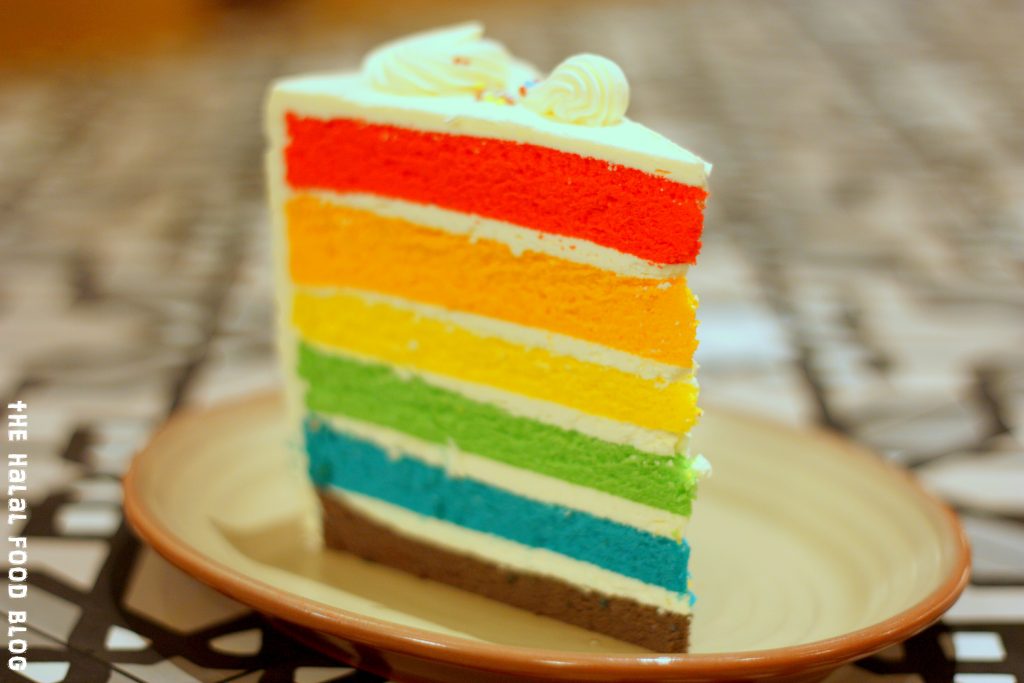 I inserted 2 pictures of the Rainbow Cake because it looks to pretty to leave either picture out LOL
Looks good right!!!
Anyways the special thing about this Rainbow Cake is that every single layer is a different flavour! You'll get just a little hint in each bite so try to make out the Strawberry, Orange, Lemon, Pandan and Blueberry flavours in each layer topped off with some smooth Butter Cream.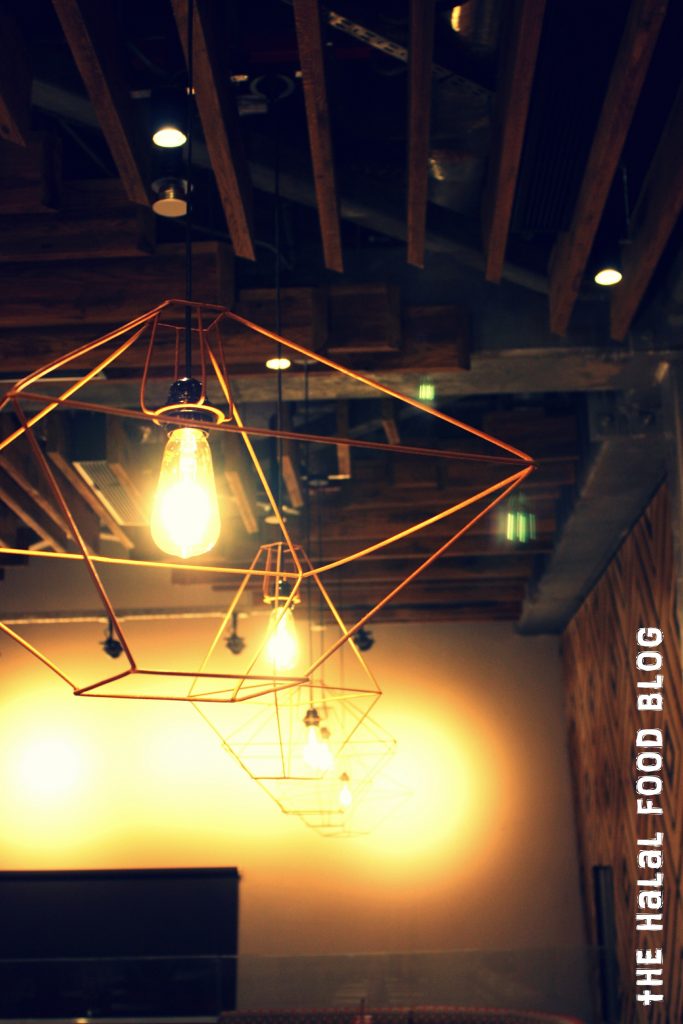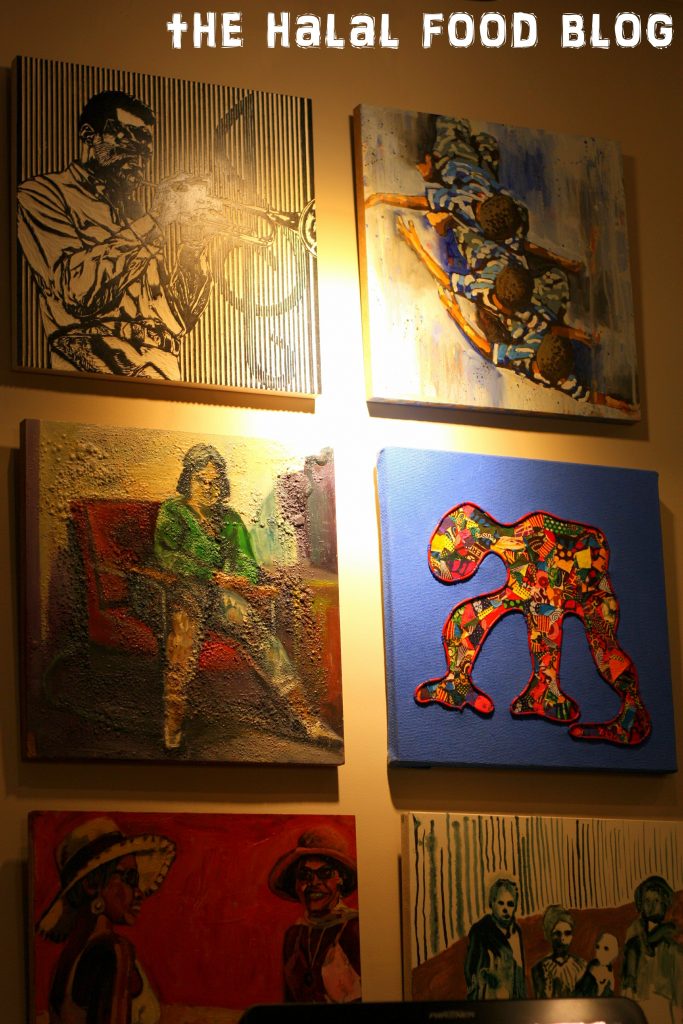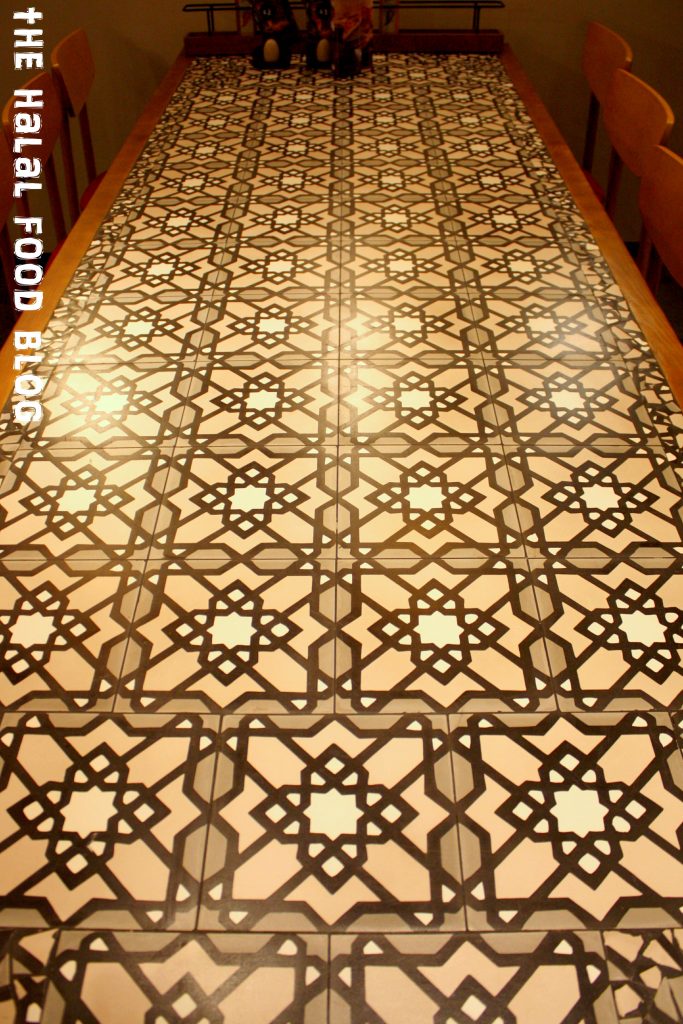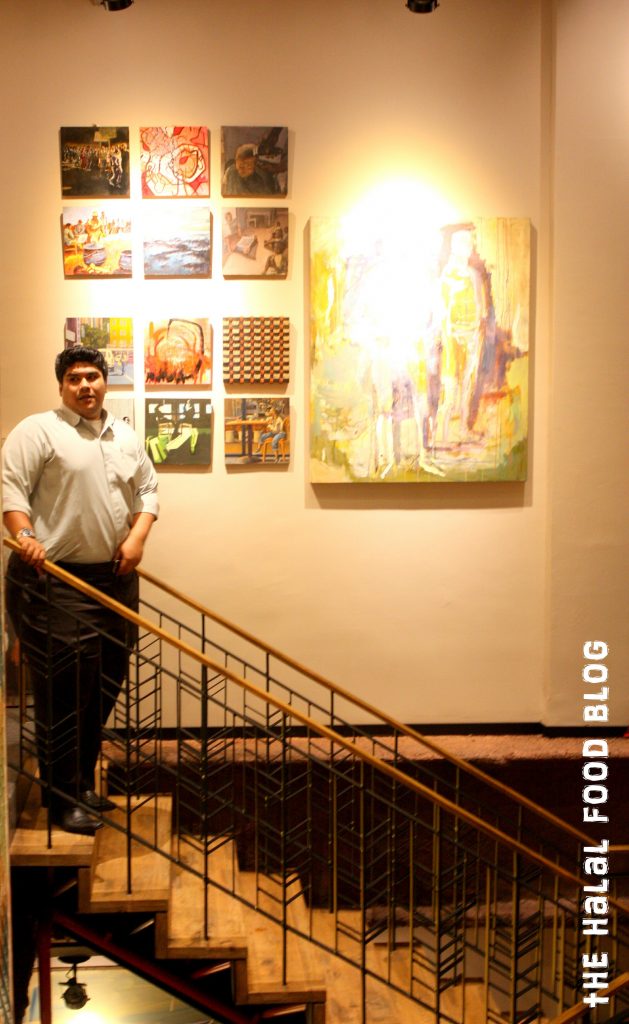 Besides the excellent food, we were also very taken with the decor at the new Nando's Junction 8. You can see they really took the extra time and effort to fill the place with an authentic African feel here.
From the art to the lights to even the tables and tiles (apparently brought in all the way from Africa!), this place really gave us a relaxing feeling while we tucked in to our dinner.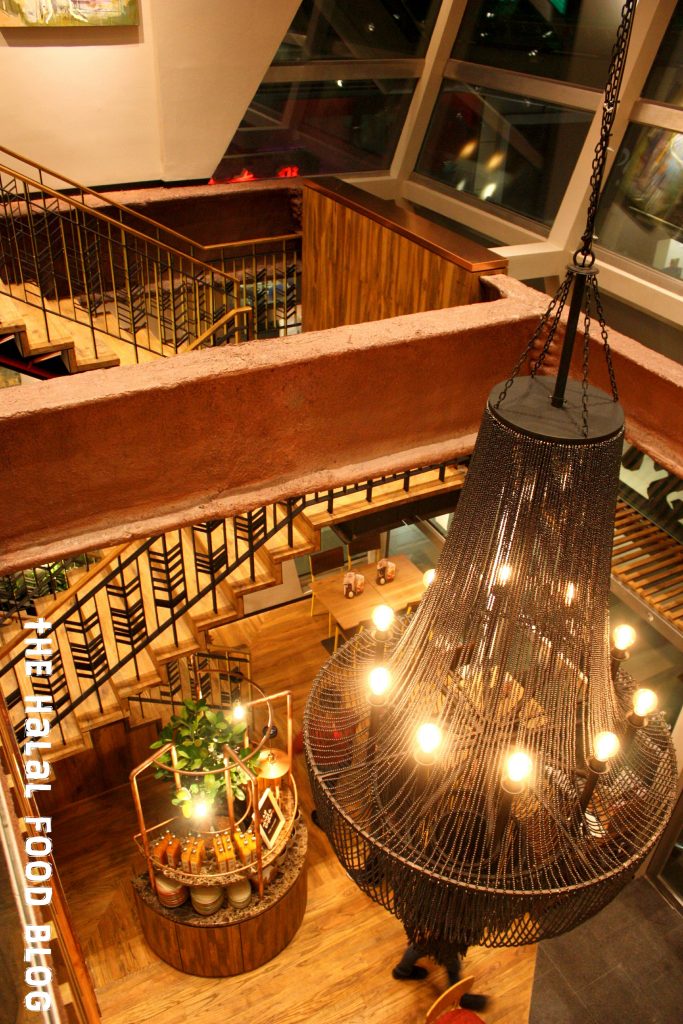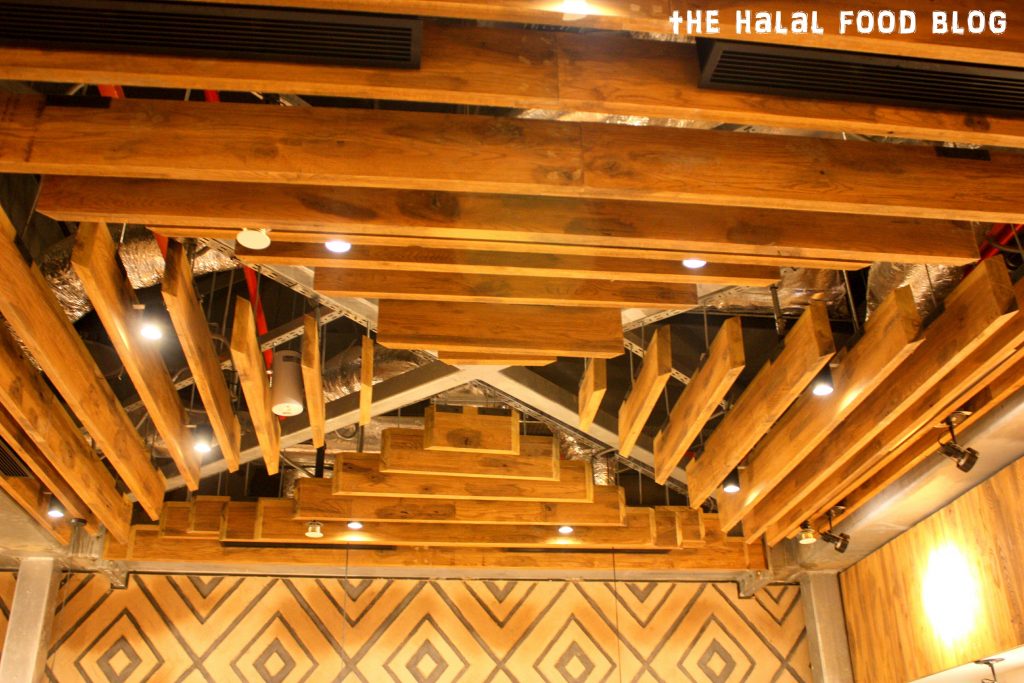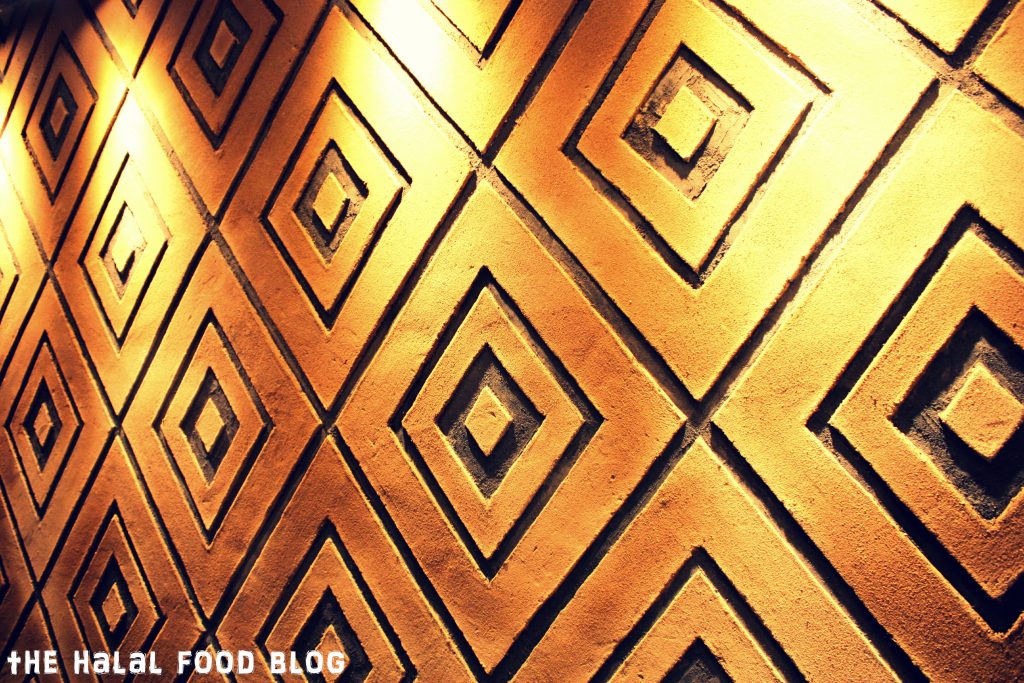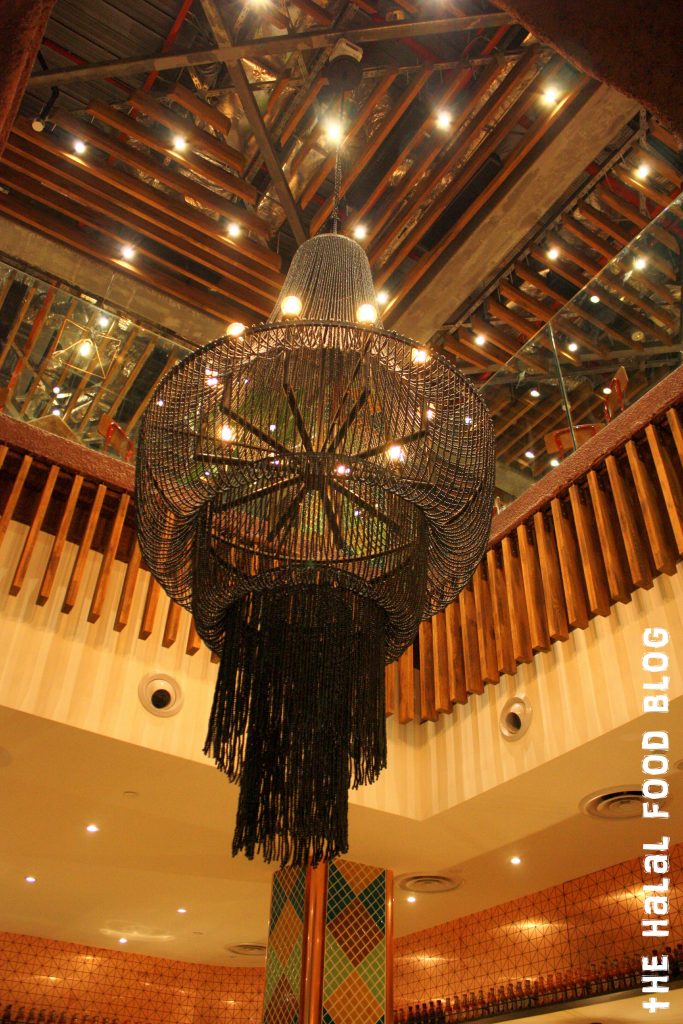 The first thing you'll notice when you walk in is this giant chandelier and it is absolutely stunning! Pair that with all the expert craftsmanship found in the ceilings and walls and you can see why I'm raving about it.
You can probably see our point here – definitely worth a visit to Junction 8 to visit the new Nando's there. But if you can't make it all the way down there, then go to any of the other 9 Nando's restaurants! Confirm nearby can find one!
Junction 8
9 Bishan Place #01-51
www.nandos.com.sg
Tel: 6397 5889
Operating Hours:
10.00am til 10.00pm Daily
All information (including prices, availability of item on menu and Halal status of establishment) are accurate at the time of posting. All photos used in this site are property of The Halal Food Blog unless stated otherwise.