There's just something about having a whole bucket of seafood poured out onto the table in front of you and then everyone just digs into the feast in feeding frenzy, finger-licking food fest that's just fantastic fun with family and friends. Fuyoh! (How's that for an opening!)
You used to have to travel across the causeway for that sort thing in the past. The good news is that there are more and more options cropping up so you can have a great seafood spread (literally) on your table.
We had the pleasure of visiting one such place that just recently received the Halal certification and located a place where you can expect to find some pretty yummy food!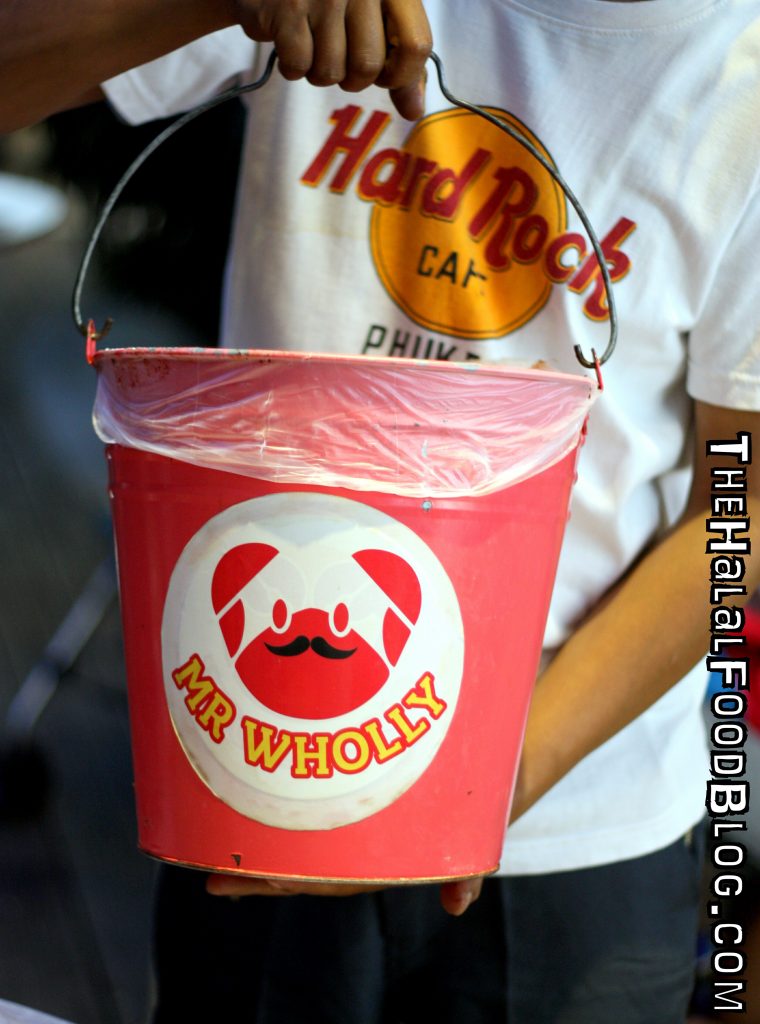 At Mr Wholly, the first thing we noticed is that they've got some pretty interesting flavours up on the board. Missing a few familiar favourites that you'd probably see at other joints but definitely a couple of unique ones that are really tempting to people like me who kinda like such niche flavours!
So they have the usual suspects when it comes to seafood – crabs, prawns, mussels and clams – with at least 8 different sauce flavours to choose from. You can choose to have the individual seafood types if you're only looking to enjoy specifics but we'd recommend getting the bucket servings which come with corn on the cob, potatoes and sausages. Great for sharing!
The dish is prepared freshly when the order is taken so you get it nice and hot.
And of course, the moment of anticipation comes when that bucket is ready to be emptied out in front of you!
Yes yes yes yes yes YES!
Talk about literally a wave of seafood! LOL
We went with the smaller option (which is not really that small when you think about it) called the Love Bucket ($69) that's good for about 2-3 pax or maybe even more depending on your appetite!
We'd originally intended to try their Signature sauce – the Sambal – but it was so popular that they'd run out when we visited! So we decided to try another sauce that was also pretty unique!
CHILLI KICAP!!
All that glorious seafood just soaking in all that sweet, salty, spicy goodness! Fret not because it's not that spicy by default so you'll definitely still be able to enjoy the flavours of the fresh seafood. In fact, the sauce is actually very fluid (like actual kicap) and I found myself using the mussel shells to scoop up more of the sauce to enjoy with the other seafood bits hehehehe
But if you feel brave and want that extra spicy kick, you can always let them know when you place your order and they will be happy to oblige by spicing things up a few notches with some chili padi!
Besides the Chilli Kicap and Sambal sauce, you can also look forward to other sauces including the Creamy Cheese, Curry and even Tom Yum Cream. Interesting ones we spotted are the Marmite (I'm a big fan so I'm really excited), Kung Pow and the Laksa!
Well, whatever you choose, you can rest assured that you are in for quite a feast!
If you're looking for a bigger serving than the Love Bucket, then go for the Wholly Bucket ($129) which is good for 4-5 pax! If still not enough, can add individual seafood buckets too! And you get side(s) with every big bucket order too!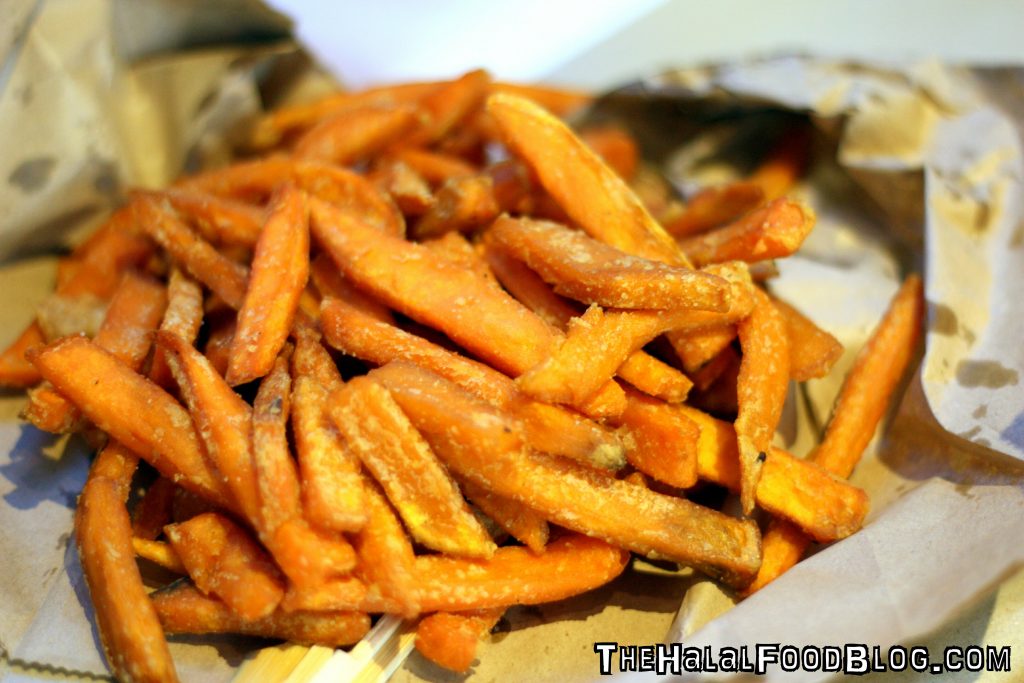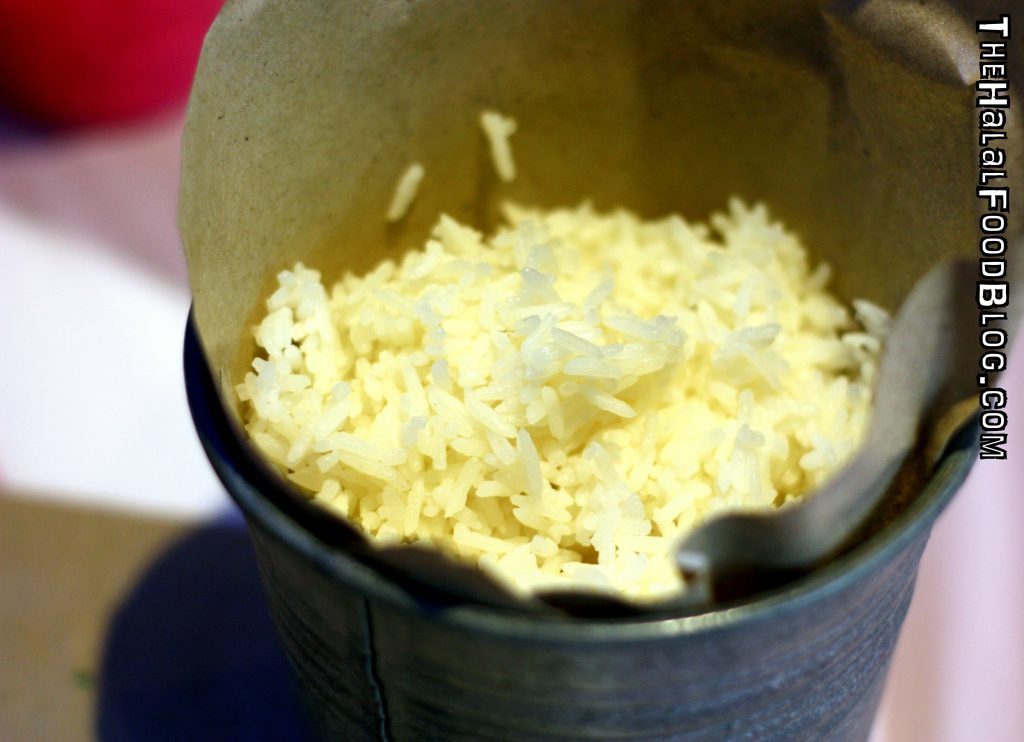 They've got several sides to choose from at Mr Wholly including the all-time favourite Sweet Potato Fries (they've got regular Fries too!. If you'd like something to soak up all the sauce, go for the Mantou! They've also got rice too for those of you who wanna enjoy it old-school style with your Sambal or Chilli Kicap sauce.
We kinda regret not trying the Nori Tempura Soft Shell Crab when we visited because it sounds soooooo good! But that just means we have another reason to head back again soon! LOL You can be sure we're gonna try some more interesting sauces too so watch this space!
Perfect place for big group makan by the way! Friends, family and/or colleagues! Get the whole gang together and go dig in together! Something for everyone while you're there!
Thanks to the great team at Mr Wholly for having us!
PS – you've gotta trust a crab with a moustache right? LOL
Satay By The Bay
18 Marina Gardens Dr
Tel: 9788 5378
Facebook: www.facebook.com/MrWholly
Instagram: @mrwholly
Operating Hours:
3.00pm til 10.00pm Daily
All information (including prices, availability of item on menu and Halal status of establishment) are accurate at the time of posting. All photos used in this site are property of The Halal Food Blog unless stated otherwise.