*** UPDATE***
MM BBQ PAN IS NOW LOCATED AT THE FOLLOWING LOCATION —
Satay @ Aranda – Pasir Ris Drive 3 Aranda Country Club Singapore 519497
Aha! We are finally posting this!
It took us so long to finally head down to a Halal 'Mookata' makan place and now we're finally posting up our first encounter with this new trend in table BBQ!
Not sure if everyone of you is aware – did you know that the 'Moo' in 'Mookata' actually refers to pork? Yep. The word Mookata actually translates to 'Pork Pan' so we're going to avoid calling this dish Mookata okay LOL In fact, the place we visited, MM BBQ Pan, has a good way to describe it – "Mookata-inspired BBQ"! Not bad eh.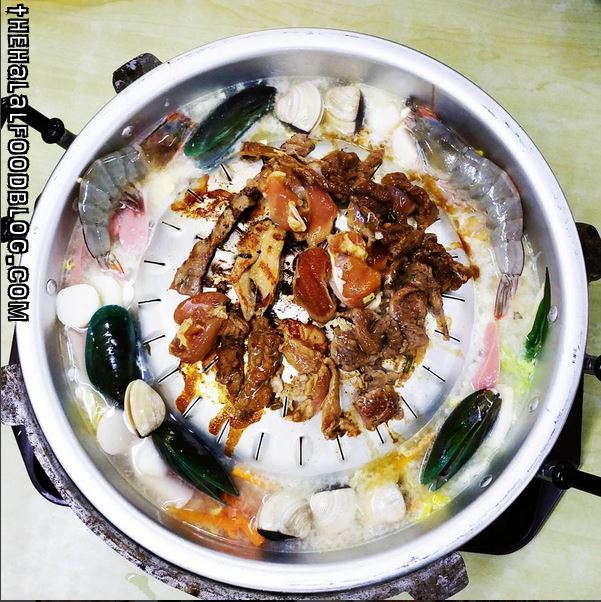 Tucked away in a little corner of Toa Payoh is MM BBQ Pan.
Very quaint. Very quiet. But very suitable if you're looking for a place to get some good ol' table BBQ.
As I type this, they have been open just over a month which I guess you could consider this place still relatively new. But they seem to have a good formula and a simple menu that's actually packed with quite a lot of goodies for you to enjoy with your BBQ.
But before you start, you've gotta prep the BBQ pan!
I was not quite sure what it was when it arrived at the table but I was later informed that this was actually some chicken fat! Apparently a very good way to season your pan and add some extra flavour to your BBQ!
Well it makes sense I guess LOL so when the BBQ pan is already hot, you smear on the chicken fat and let it brown up a little before you begin your BBQ feast.
So what exactly will you be BBQ-ing?
Like we said, they have a simple but a very extensive menu!
They have a set you can order (highly recommended) which comes with a lot of stuff like Prawns, Sotong, Fishballs, Beef, Chicken. Egg, Crabstick and a lot of veggies!!
But on top of that, you can always add/top-up more ala carte items. This is probably going to happen because once the BBQ pan is in full force, confirmed plus chop you're going to keep going and going. There's just something so appetizing about eating fresh and hot and from the pan!
They've got 2 types of Beef and Chicken each.
Chicken Teriyaki, Chicken Oyster,  Black Pepper Beef and Beef Teriyaki.
And then pile on the seafood choices!
Prawns, squid, mussels, clams and even snow crab meat ready to be devoured. And then you've also got extras like chicken sausage, Taiwan chicken sausage, fishballs and crabstick. Don't think we need go through the LOADS of veggies available right LOL anyways we will put the menu at the bottom of this post.
And don't forget to choose some rice or noodles to go along too.
Yeah I know a lot of people skip it and just whack all the meat and seafood and veggies but we're supposed to be enjoying the WHOLE experience right LOL
Oh and speaking of whole experience…
They've got chili! You MUST have some good chili with your steamboat / BBQ right??
Well, they've got 2 types for you here. One is extra spicy and one is spicy but more on the sweet side. Both also power and both also great for dipping your meats and seafood. But if you tak kuat makan pedas please don't be a hero / heroine okay… still gotta enjoy the makan.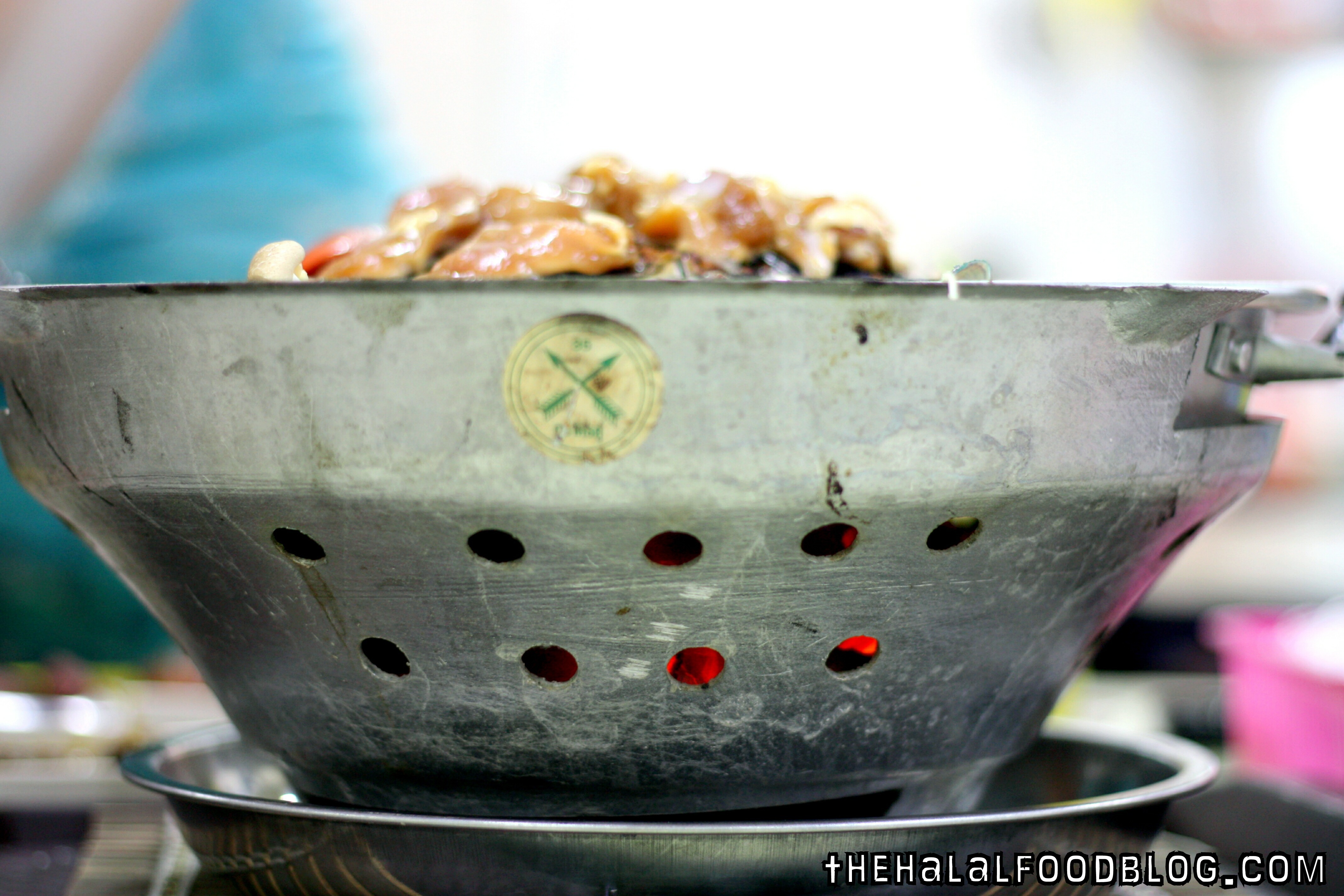 One unique thing about MM BBQ Pan is that it uses charcoal to heat the pan as opposed to gas or electrical means. This means that with the small gaps and grooves in the pan, this is definitely going to enhance your BBQ Pan experience. After all, we're sure you all agree that a little real-deal smoky flavour is perfect for table BBQ right?
We're told the charcoal can last about 1 and 1/2 hours so make the best of the time. But if you're really ordering A LOT of food and/or you've got a big group that's gonna makan and stay long, they can replace the charcoal for fresh ones when the time comes.
And don't forget to re-apply the chicken fat for extra flavour and aroma!
I'm not sure how many of you feel the same way but…
One of the best parts of steamboat / table BBQ for us is the last part.. After all the grilling and boiling and all that.. the soup stock is pekat to the max and bursting full of power (and salty) flavour. FUYOH power!!
Anyways, in case you were wondering, they only have 1 type of soup stock – Chicken.
But who knows maybe in future they might have more stock flavour options like *ahem* Tom Yum perhaps?
And speaking of makan besar.. they have Satay too!
Don't worry okay this one not for you to put on the BBQ Pan LOL this one they bakar at the back and then serve you the order. And it's not bad leh actually. The Satay has a great flavour and  even though you're stuffing yourself with the BBQ Pan, you're gonna find space for a few sticks of Satay. The sauce needs a bit of tweaking though… found it a little too finely ground. But taste-wise was definitely okay.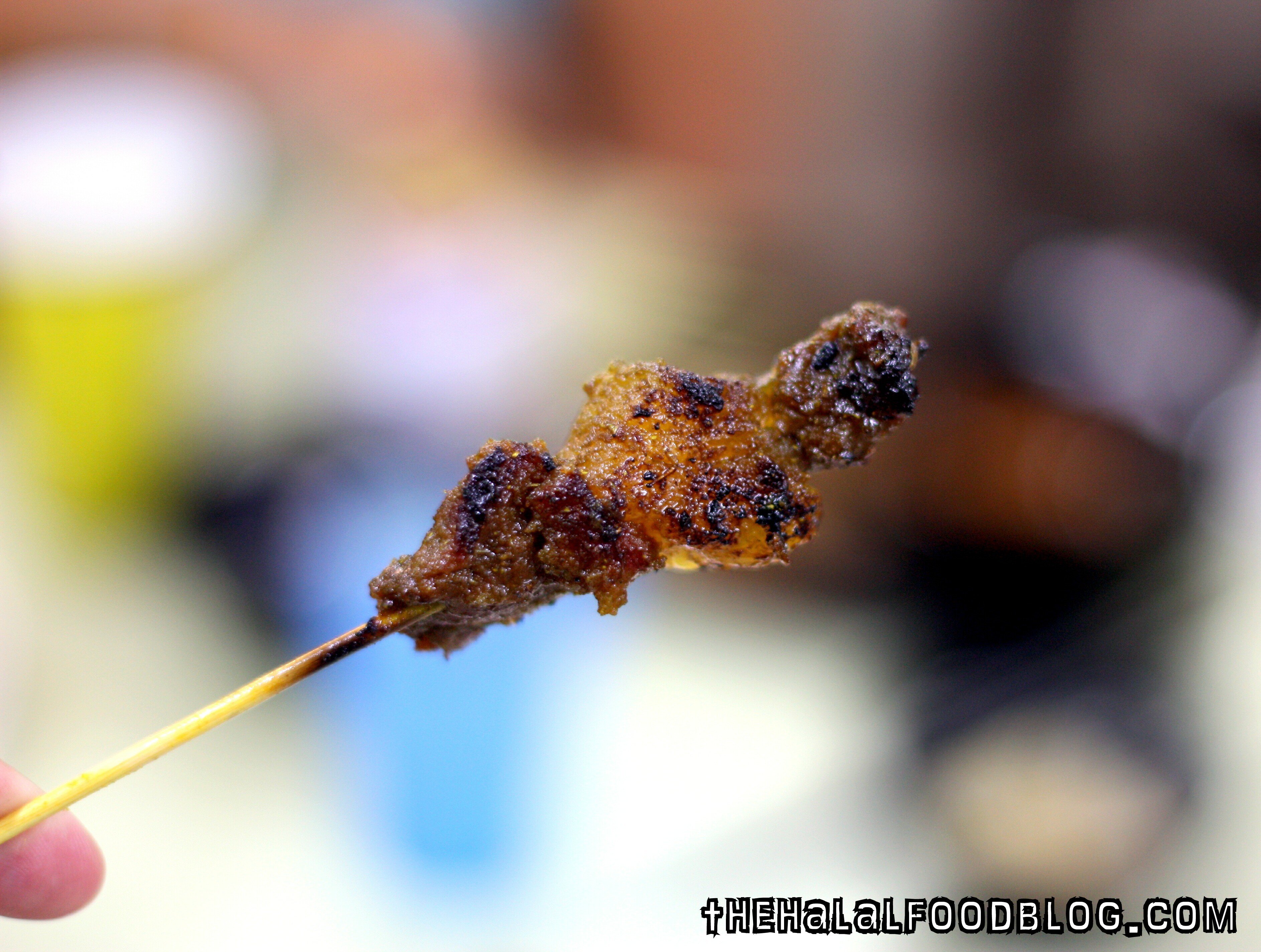 They've got only Chicken and Mutton to choose form by the way (no Beef!) but the Mutton more than makes up for it. This is the type of Mutton Satay with the piece of fat that literally melts in your mouth when you chomp down. Totally power we tell you!
And last but not least, we got to try the BBQ Prawns too.
Definitely worth the price because you are getting big and fresh prawns that have been BBQ-ed to perfection.
Great flavour on its own but we found ourselves dipping into the spicy dipping sauce that came with the BBQ Pan hehehe how lah to resist!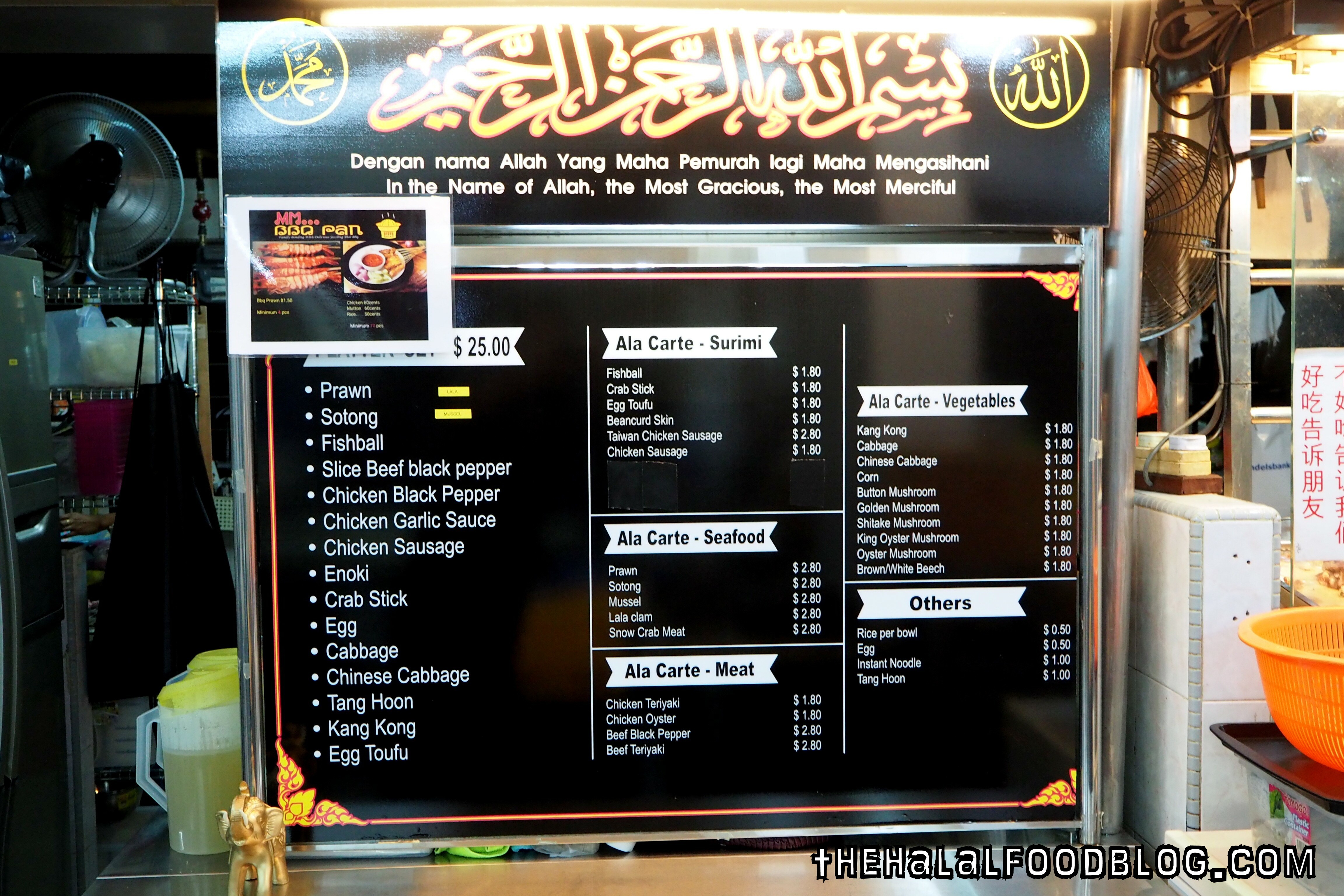 So if you are looking for a unique experience while getting the chance to stuff yourself silly on some table BBQ Pan, head down to Toa Payoh. In fact, we'd recommend for you to make an advanced booking especially if you're planning on dropping by with a large group and/or dropping in on the weekends. Better to call ahead to avoid disappointment!
Definitely a great and fun way to enjoy your food. Great for gatherings, reunions or even dates. Big groups, small groups. In fact, come and makan alone also power (more for you!) LOL but makan with more people of course more enjoyable lah right.
Satay @ Aranda
Pasir Ris Drive 3 Aranda Country Club
Tel: +65 8208 2048
Facebook: www.facebook.com/mmbbqpan

Operating Hours:
5.30pm til 11.00pm Tuesdays til Fridays
11.am til 11.00pm Saturdays and Sundays
Closed on Mondays
All information (including prices, availability of item on menu and Halal status of establishment) are accurate at the time of posting. All photos used in this site are property of The Halal Food Blog unless stated otherwise.