Tomorrow is the day! And even though we do not celebrate the Mid-Autumn Festival, the one thing we definitely celebrate (just like all the other festivals in our cosmopolitan society) is the food!!!
So we have covered a few special mooncake offerings over the past week or so and I know we are a little late but today, we round off the series with a very famous and very local brand who is always innovating new and interesting products – Old Chang Kee!
Before we start on their tasty range of mooncakes, we'd like to swoon a little more over their absolutely beautiful and charming packaging!
If you purchase all 4 of their mooncake flavours, you will receive this extra special and extra unique Tingkat Carrier! It's the real deal and is oozing that old-school heritage charm! We're totally loving it! We've seen some really cool and great looking packaging – both traditional and modern – and this one fits the bill under the "WOW!" category!
Well anyways, you have to buy all 4 of the mooncake flavours to get it so let's get on to the info on the mooncakes!
Old Chang Kee is proud to present 4 Uniquely Singaporean Mooncakes and these are flavours that we will SURELY recognize! We're talking about incorporating our favourites into mooncakes! Just check out what we mean!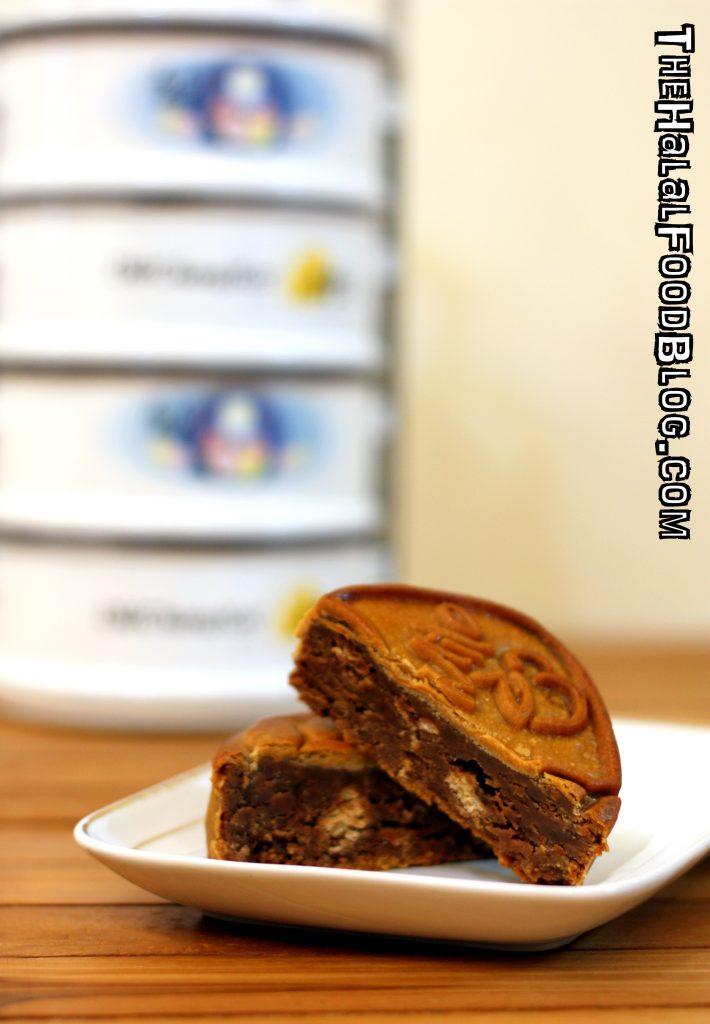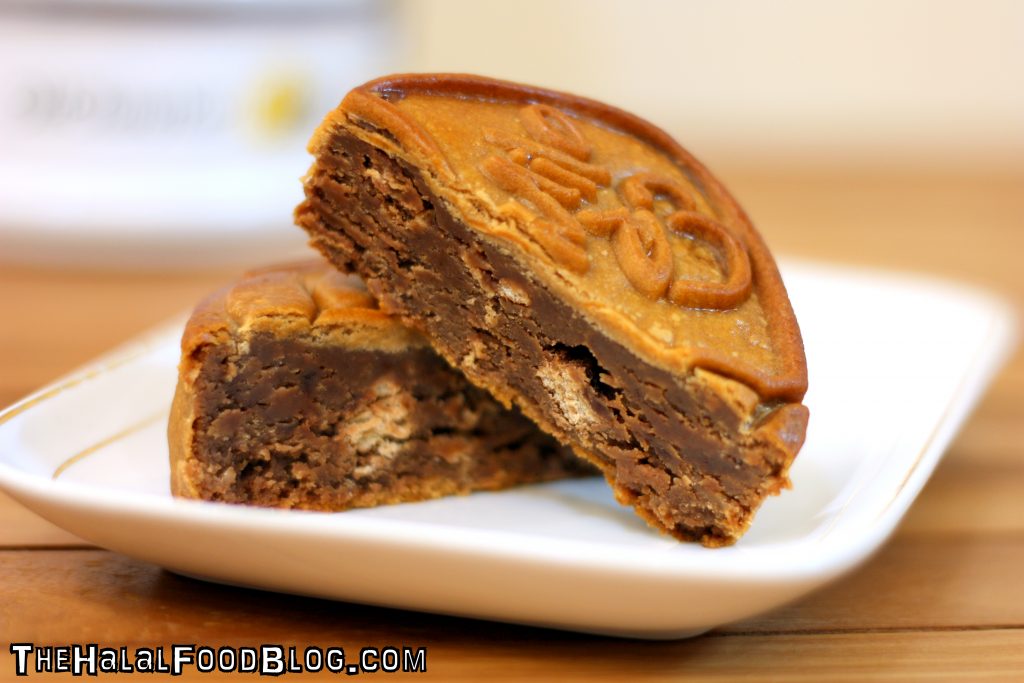 Okay so it's not really 'Dinosaur' without the Milo Powder topping LOL but it's still got that great taste of that drink we all love. Not to worry though – it's not overly sweet like you might expect. Plus, you get bits of Kit Kat in there for that extra crunch in each bite!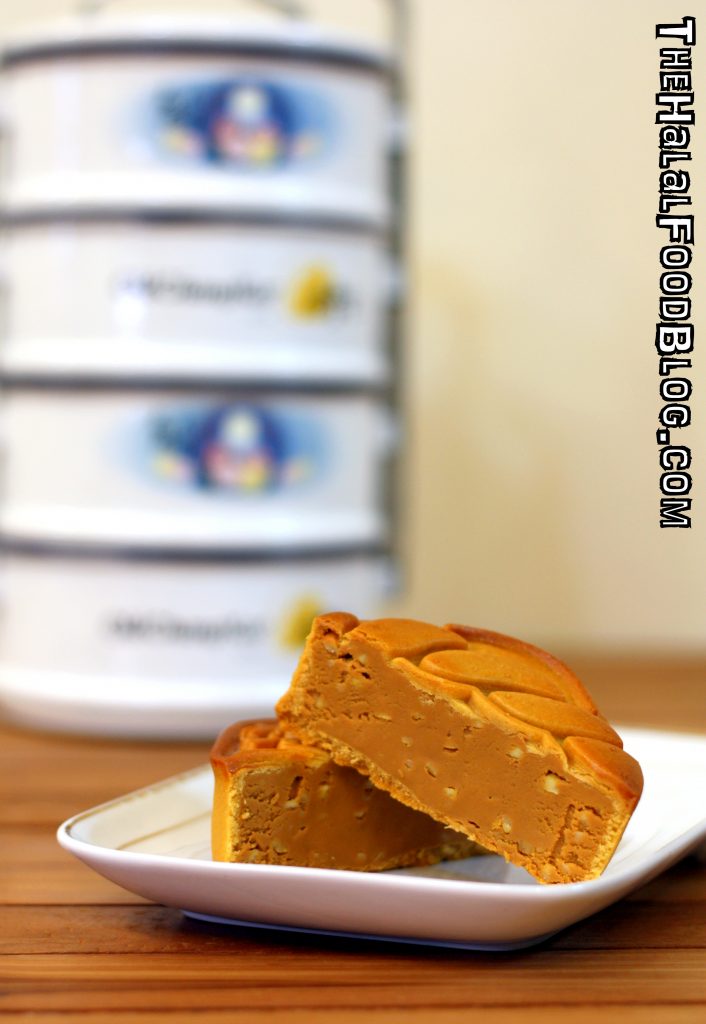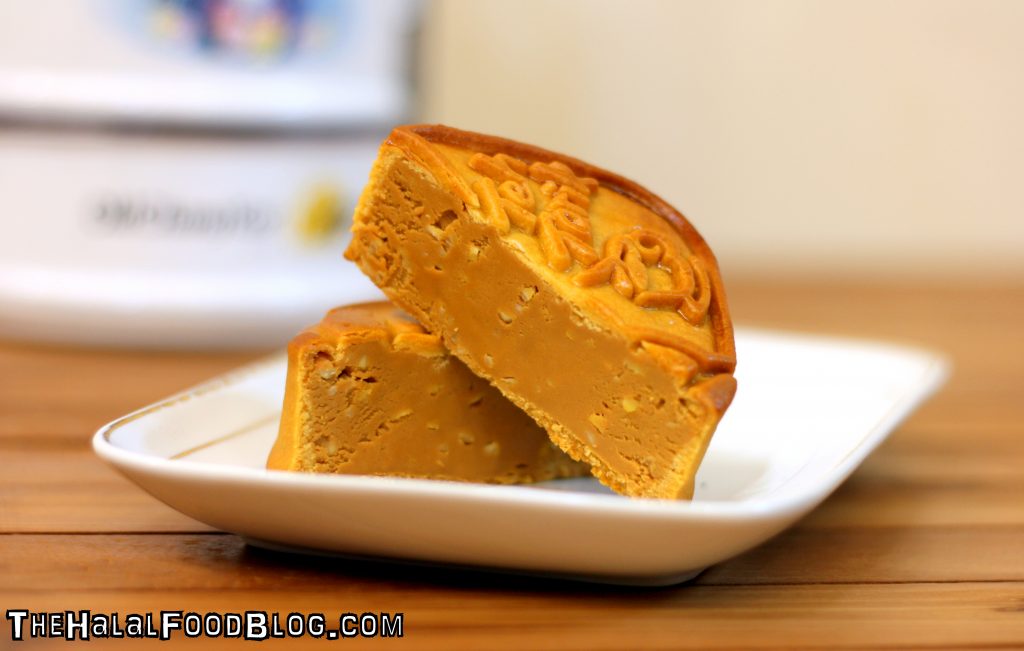 Teh Tarik satu!! LOL
Our previous encounters with any cakes or desserts with 'teh tarik' in the description were normally very sweet and strong tasting but the flavour here was nice and subtle. Not overly sweet at all which was very welcome. The almond bits give a bit of texture too.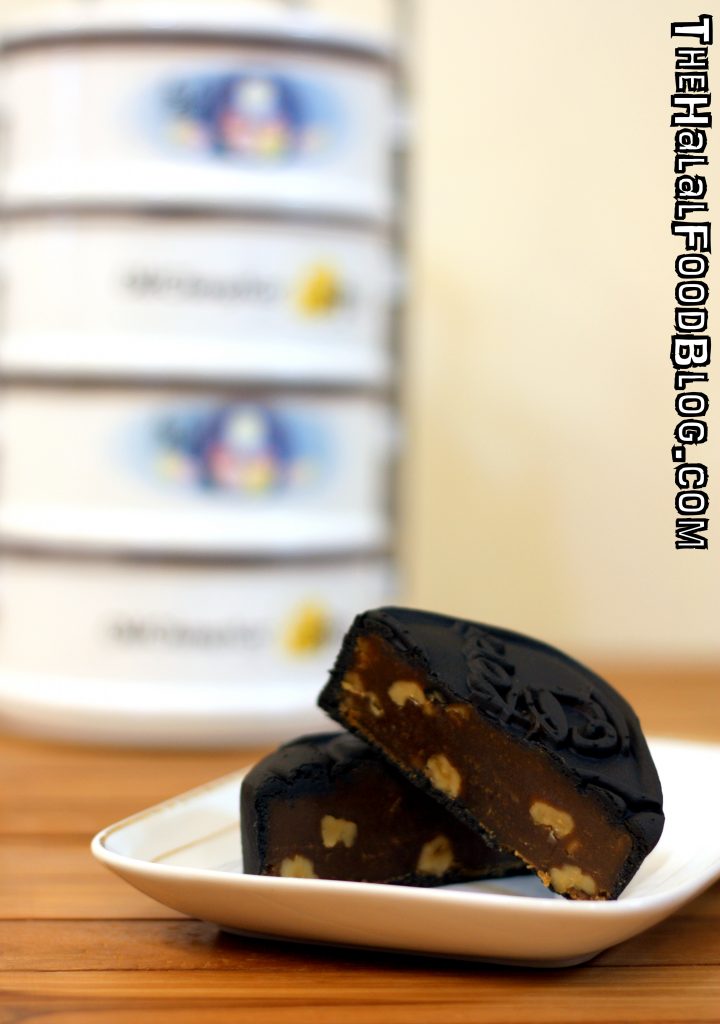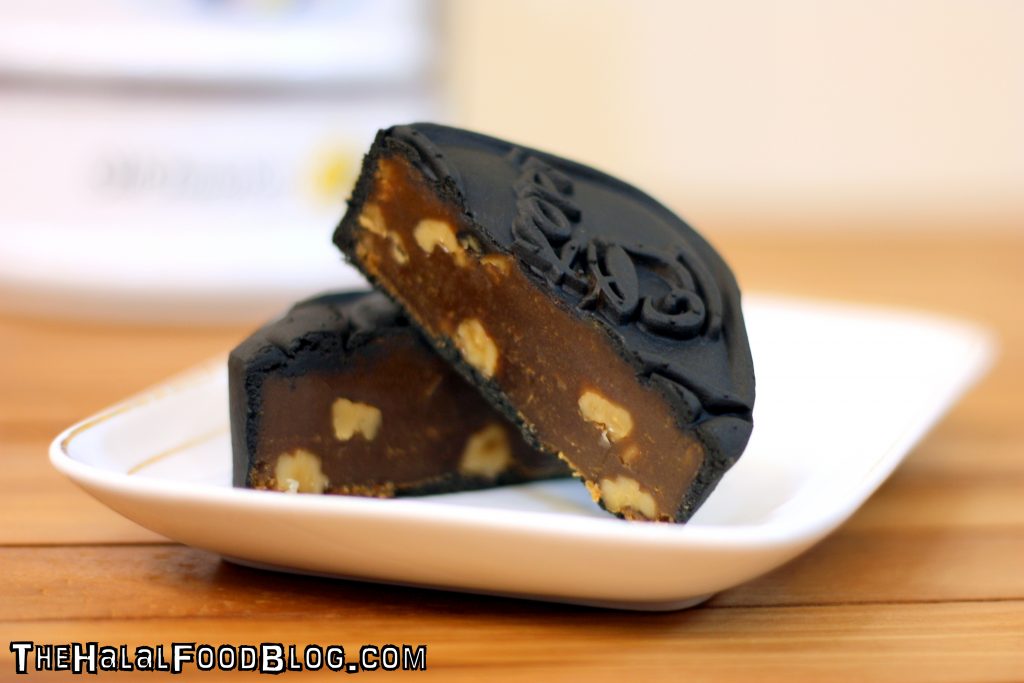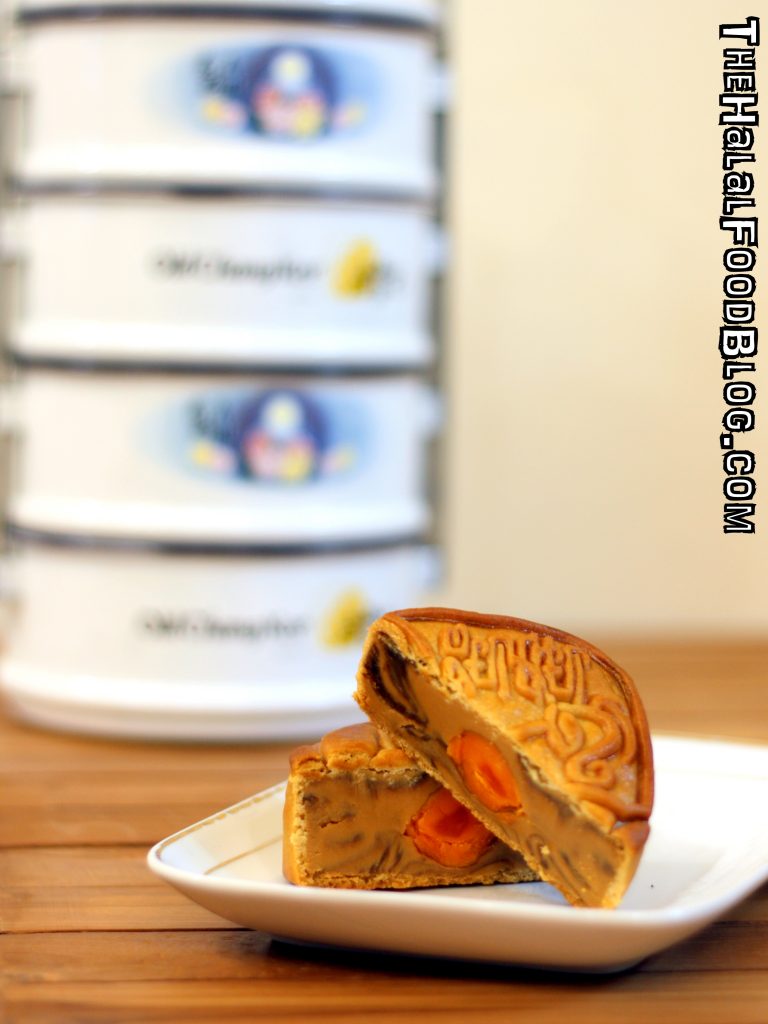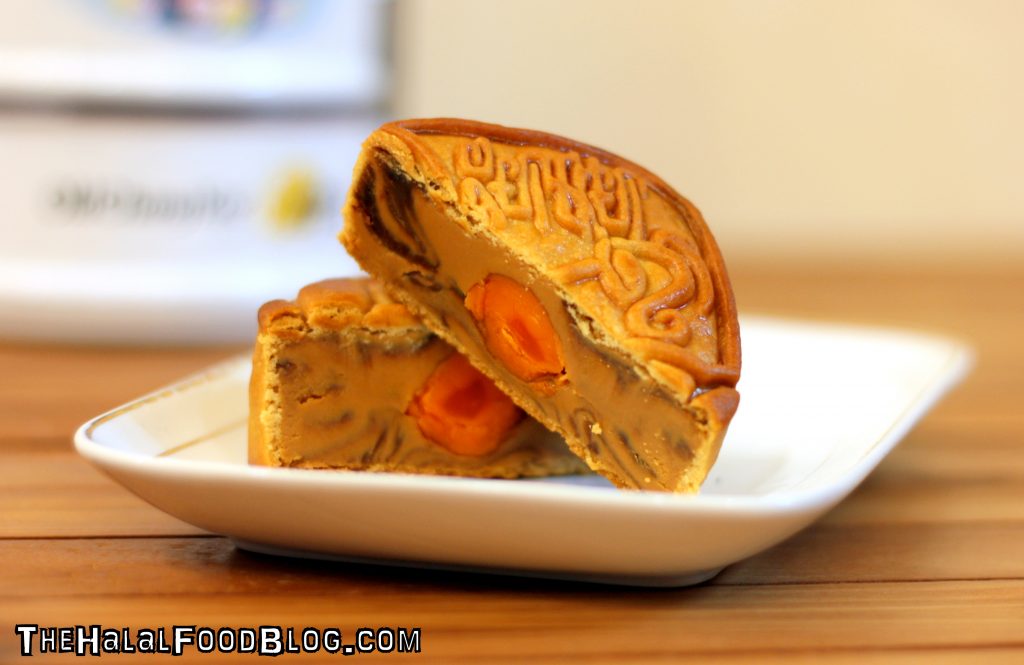 Here's one that looks like something traditional but still has that unique local twist.
Ever been at the coffeeshop and not sure if you want kopi or teh? Well, have both! The Yuan Yang (or Yin Yang as some call it) is a mixture of both coffee and tea and you can see the two flavours swirling in the mooncake filling. As always, salted egg yolk is welcome anytime! LOL
Well, there you have it kiddies! Sorry we are so late but you still have a whole day to get your Old Chang Kee Mooncakes which will be available til the end of 15th September (while stocks last) at selected Old Chang Kee outlets, Curry Times and Bun Times outlets across the island! Each mooncake is priced at $10 each and you get that unique OCK Tingkat Carrier when you purchase all 4 flavours so go for it!
More than 70 outlets islandwide
Tel: 6303 2400
www.oldchangkee.com
Facebook: www.facebook.com/oldchangkee1956
All information (including prices, availability of item on menu and Halal status of establishment) are accurate at the time of posting. All photos used in this site are property of The Halal Food Blog unless stated otherwise.