In the blink of an eye, we're already approaching the tail end of the year! Well, it's been great so far and with the Mid-Autumn Festival approaching soon in August, we're putting out our finds of some of the best Halal Mooncakes available out there this year!
First up are the exquisite mooncakes from Crowne Plaza Changi Airport.
They recently had a great offer for Iftar during Ramadhan and they continue with more Halal offerings this Mooncake Festival with a selection of mooncakes in a really nice and unique packaging!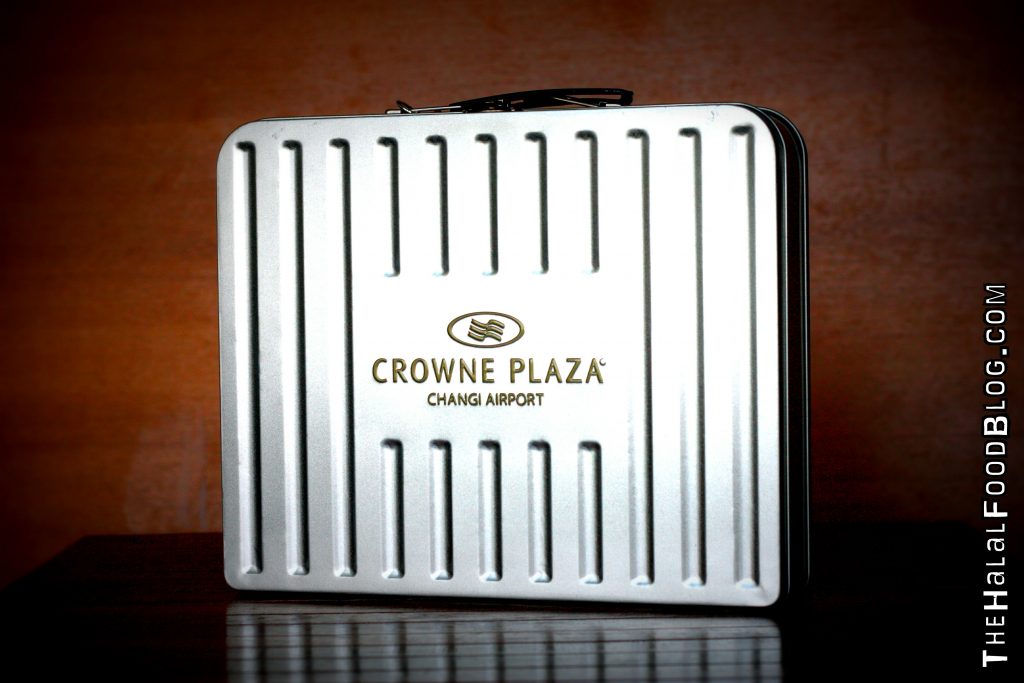 Looking like it carries a fortune within (it actually does!), this sleek metal briefcase-looking packaging is something really unique and you can even carry it around like an actual mini-briefcase LOL
Yeah it's not exactly a very traditional packaging we admit but it looks cool and super sleek and we totally dig it!
We had the pleasure of trying the traditional Baked mooncakes (they have a Snowskin range too but more on that a little later okay!) which are individually boxed and labelled within the mini-briefcase packaging and even come complete with mini plastic cutlery to enjoy the mooncakes with.
Crowne Plaza Changi Airport has 3 different Baked mooncakes to choose from – White Lotus Paste with Double Egg Yolk, White Lotus Paste with Single Egg Yolk and White Lotus Paste with Melon Seeds – all of which contain a smooth and tasty White Lotus Paste.
The White Lotus Paste is not overly sweet and has a rich and velvety texture. We're obviously big fans of #SaltedEggAnything so our favourites were obviously the mooncakes the Salted Egg Yolks LOL
We also enjoyed the mooncakes with Melon Seeds which gave added texture and crunch.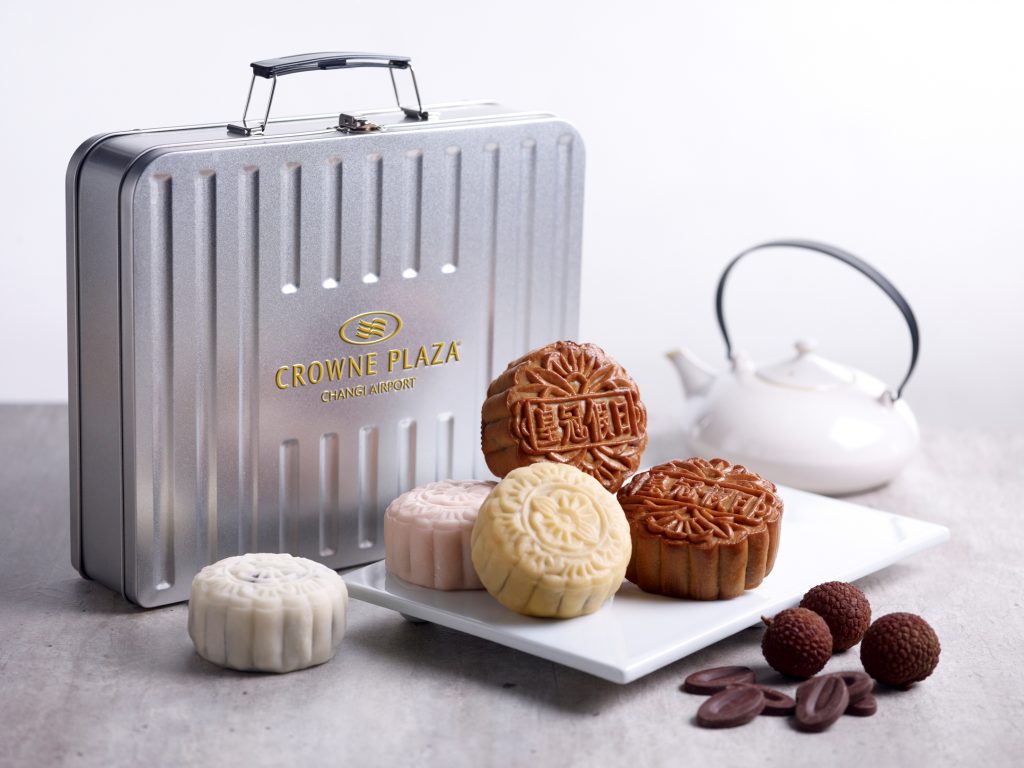 Their Snowskin mooncakes range is also pretty interesting with flavours like Lychee Bits and Lima Beans with White Lotus Paste, Salted Caramel with Dark Chocolate and Crunchy Dark Chocolate to choose from.
If you're looking for something a little extra special and out of the ordinary, be sure to try their Snowskin mooncake range!
The traditional baked mooncakes are available in a box of four from $62 nett or you can mix and match your choice baked favourites in a box of four at $67 nett. As for the Snowskin mooncakes, get a box of four at $69 nett (you can mix and match the mooncakes of your choice!). You could also but single pieces of the mooncakes but might as well get that box of 4!
On top of that, each box of 4 mooncakes also comes with a $50 dining voucher, which can be used at Azur restaurant so that's an extra gift included in there!
Purchase your Crowne Plaza Changi Airport Mooncakes before 31st August 2016 and enjoy an early bird discount of 30% off. The mooncakes are available at the Lobby Lounge of Crowne Plaza Chang Airport, call +65 6823 5367 between 9.00am and 7.00pm or email [email protected] If you're looking to make a bulk order by the way, contact [email protected] or call +65 6823 5348.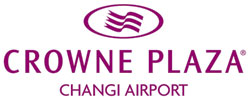 All information (including prices, availability of item on menu and Halal status of establishment) are accurate at the time of posting. All photos used in this site are property of The Halal Food Blog unless stated otherwise.