So our little Princess was gonna celebrate her 1st birthday and we were looking for some ideas on goodies to have at her little BBQ party. And with the many choices available nowadays, we knew we had to go with something special an worth it.
Then I remember I saw something on our friends' site over at HalalFoodHunt.com and was hopeful we could secure an order. Oh yeah, I'm talking about some Pavlovas!
So what exactly is a Pavlova?
Well, it's a meringue-based dessert that's very often topped with goodies like cream, fruits, chocolate and pretty much anything else you can think of. Yeah it's a dessert that's been steadily gaining popularity here and Meraki by Dyy & Dee surely have a part to play yeah? More on that a little later on!
So what did we order?
So the theme of the party was 'Rainbow' so we wanted to try and stick to the theme as much as possible so thankfully they have these 'Fruity Pebbles' Pavlovas which are totally like rainbow-ish right?
The Meringue was super lah I tell you. And it's not something easy to pull off okay! How do we know? We tried to make some Meringue for Raya last year and maybe it was our first time but we only almost pulled it off. I mean, they were okay but no way at all close to these little treasures here. They were really tasty too!
So on top of the Meringue, you've got whipped cream topped off with some fruity pebbles cereal which looks great and sure to be a big hit with the kids.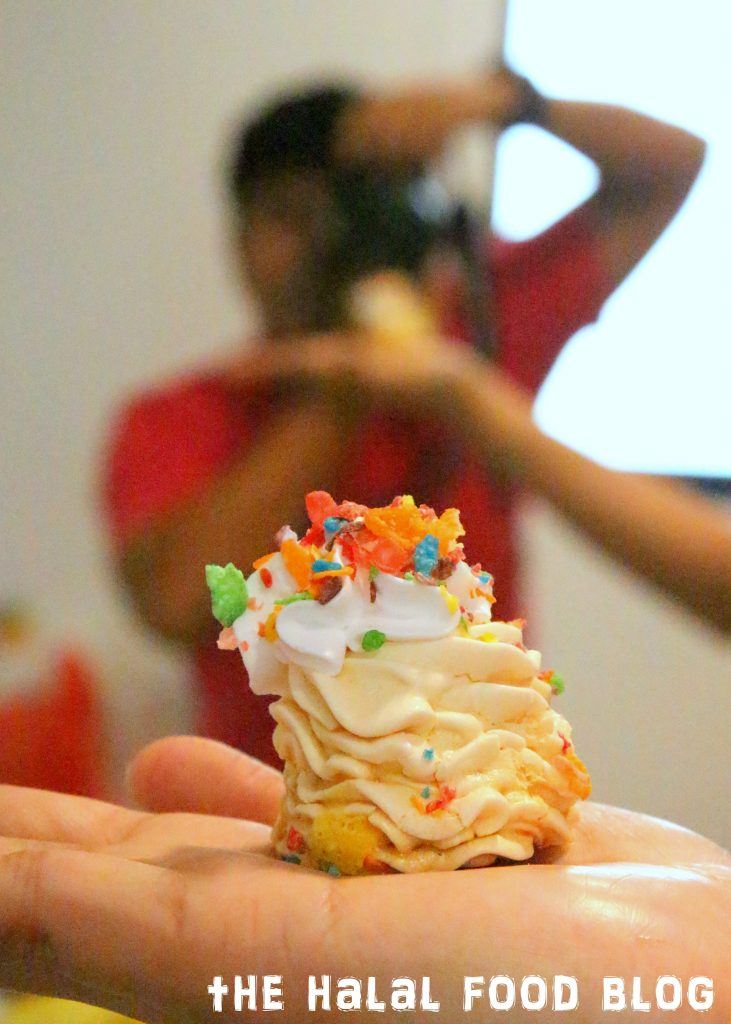 Something to note is that we ordered the smaller mini type of Pavlovas because it was an outdoor event so this was great as a pick-up and makan kind of thing. Perfect for the one-pop-into-the-mouth move! And this also makes it super addictive. I picked it up and wanted to just try one before driving to the party venue and ended up taking quite a few for myself LOL
They also have the 'normal' sized Pavlovas which are roughly about the size of your palm.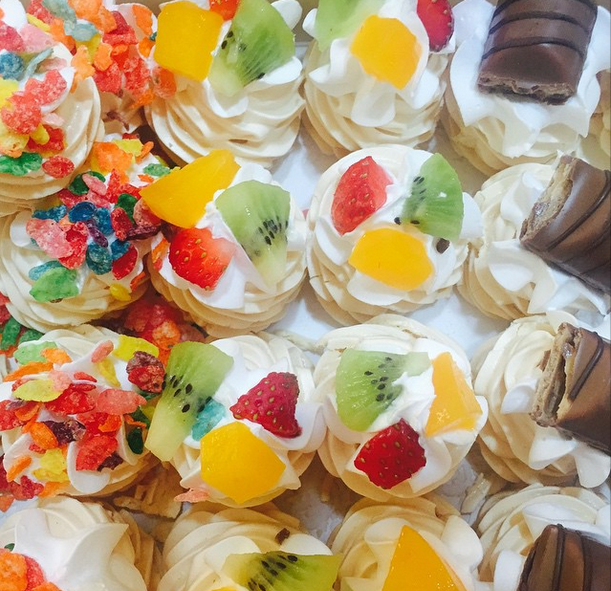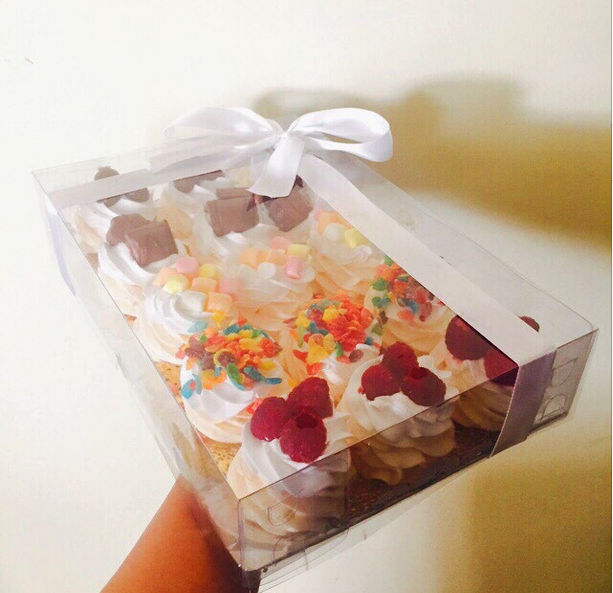 They've got quite a variety of flavours to choose from too! You've got Pavlovas topped with Mixed Fruits, various types of Chocolates and the sorts. Plus there are also specially-flavoured Pavlovas like the Blue Velvet, Ondeh-Ondeh and Earl Grey just to give you an idea.
Something else we noticed people really liked was ordering the Pavlovas as Engagement gifts and even Wedding Gubahan. Very interesting and unique right!!!
Adam's Verdict:
Fruity Pebbles Pavlovas 4/5
Maryah's Verdict:
Fruity Pebbles Pavlovas 3.5/5
Meraki by Dyy & Dee Pavlovas are available at HalalFoodHunt.com so check it out and place your orders ASAP!
They also have the occasional Bake Sale so look out for updates on their Instagram account. This is also the IG account to follow for mouth-watering pics of their creations!
merakibyd.weebly.com
Instagram: @merakibyd
All information (including prices, availability of item on menu and Halal status of establishment) are accurate at the time of posting. All photos used in this site are property of The Halal Food Blog unless stated otherwise.