We were in KL a week or so ago for a family event and on one of the free days, we headed up to Bangi to do a bit of shopping for Raya clothing and all that. But, of course, definitely gonna makan right?
Just so happens that my Darling Wife had read about this makan place in the Bangi area that was actually pretty unique! And I say unique because I have not come across any Halal version of this in Singapore so far.
At Mee Tarik Warisan Asli, they make their noodles fresh on location and 100% made by hand!
I don't know about you but I always find it amazing to watch noodles being made by hand. I've only seen it doen on TV before so this was the first time seeing it live in person. Like macam power like that leh! And that's where they get their name from – Mee Tarik is literally the pulling of the noodles!
Well anyways, Mee Tarik Warisan Asli is apparently owned and run by Chinese Muslims from China and they've brought their culture and food to Mee Tarik Warisan Asli which is pretty famous and even been featured on TV many times (which you can see on their FB page). They've got like 20 outlets across Malaysia lah!
But hey, we're here for the noodles so bring it on!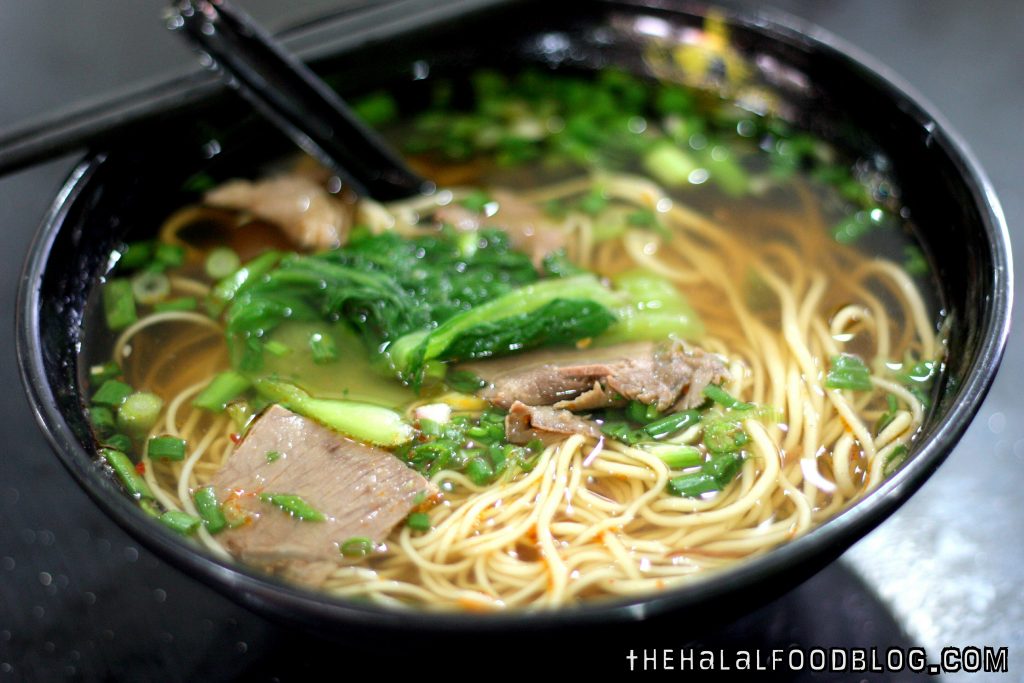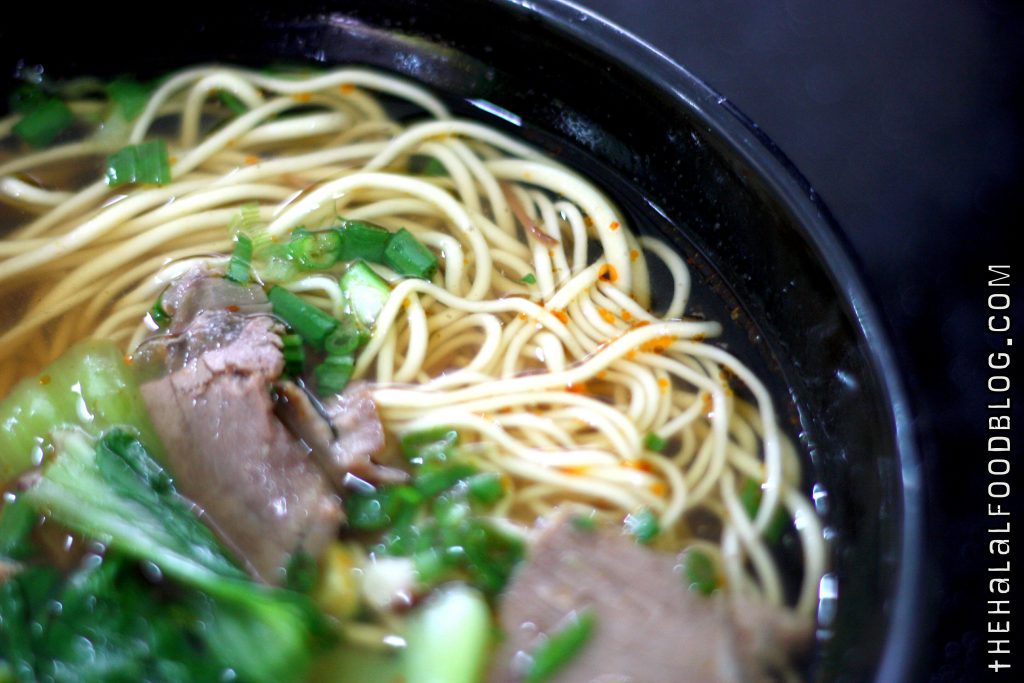 First up was the Lamen Soup with Sliced Beef and for a start, this looked souper promising. Geddit? Souper. Because Mee Soup. *crickets*
So you get a nice generous serving of their freshly pulled noodles in a simple yet hearty broth along with some slices of beef. I like the way how the noodles are uneven (some thick and some thin) so you know these are hand-prepared even if you didn't see the guy twirling and whirling to prepare the noodles.
The beef broth was actually quite light. I mean, it had a good flavour but it didn't quite pack any punch if you know what I mean. But I guess that means you get to enjoy the fresh noodles even more.
The slices of beef were not as big as the photo in the menu (what's new LOL) but they are pretty tender I have to say. No special seasoning or anything like that. Just beefy beef beef to go along with your noodles which are really the highlight of the dish.
The noodles were light and springy so they had a nice bite to them. You can tell it's super fresh and not something that was churned out of a machine. Goes down smooth and good for slurping!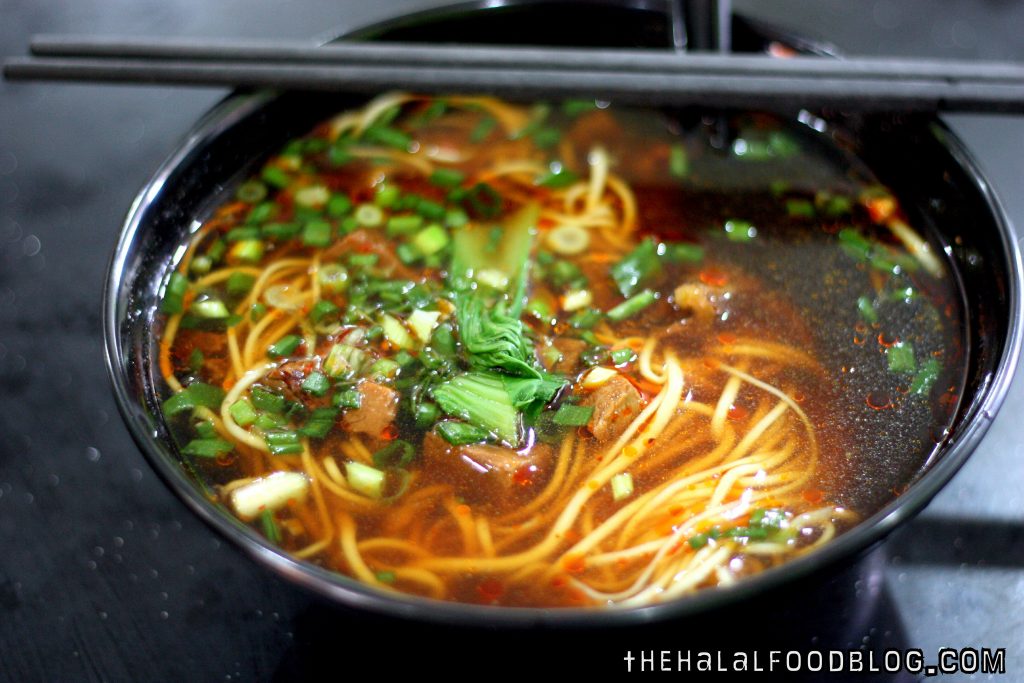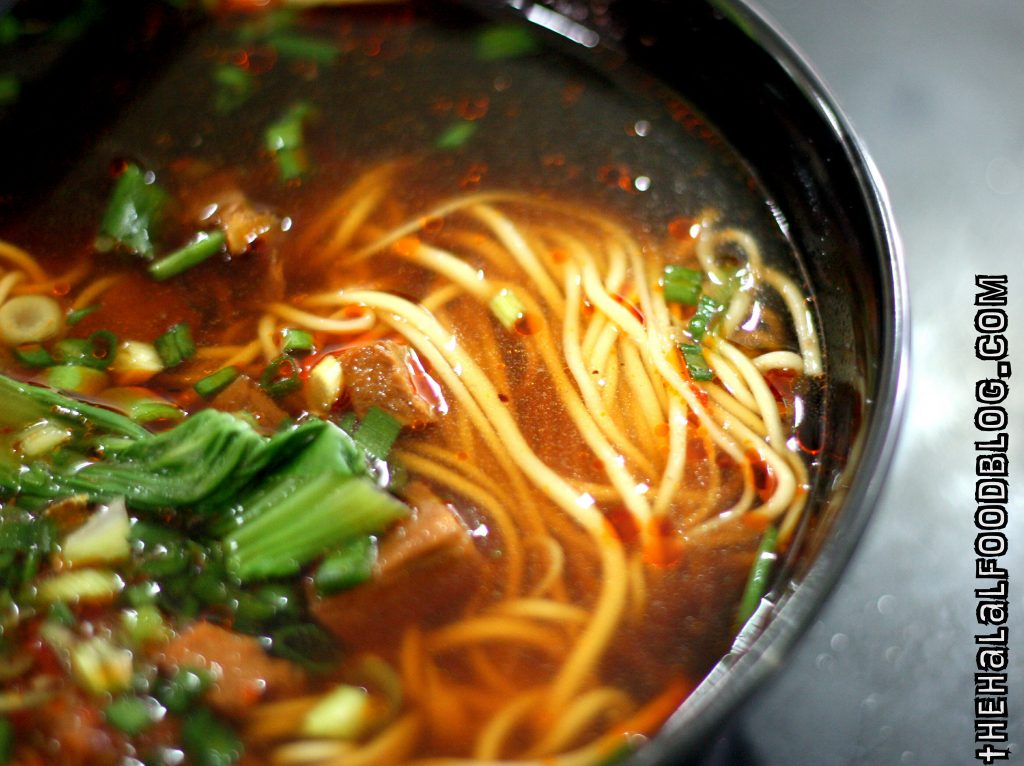 If the light broths are not your thing and you're looking for something with a bit more "Ooomph!" then maybe the Mee Soup with Braised Beef is right up your alley.
There's definitely a stronger flavour for this dish although the name is still similar as Mee Soup. This one has a bit more of a spicier edge to it thanks to the spices and chillies that are incorporated into the rich broth.
The Braised Beef was unfortunately cut into these really tiny cubes so you don't get that satisfaction of biting into a big piece of meat along with your noodles. And of course, the beef cubes look sooooo much bigger in the menu LOL
They also have other soup-y noodles dishes to choose from including Mee Soup with Egg and quite a number of dry noodles too but more on that later). Also an option are the rice dishes but we didn't have any.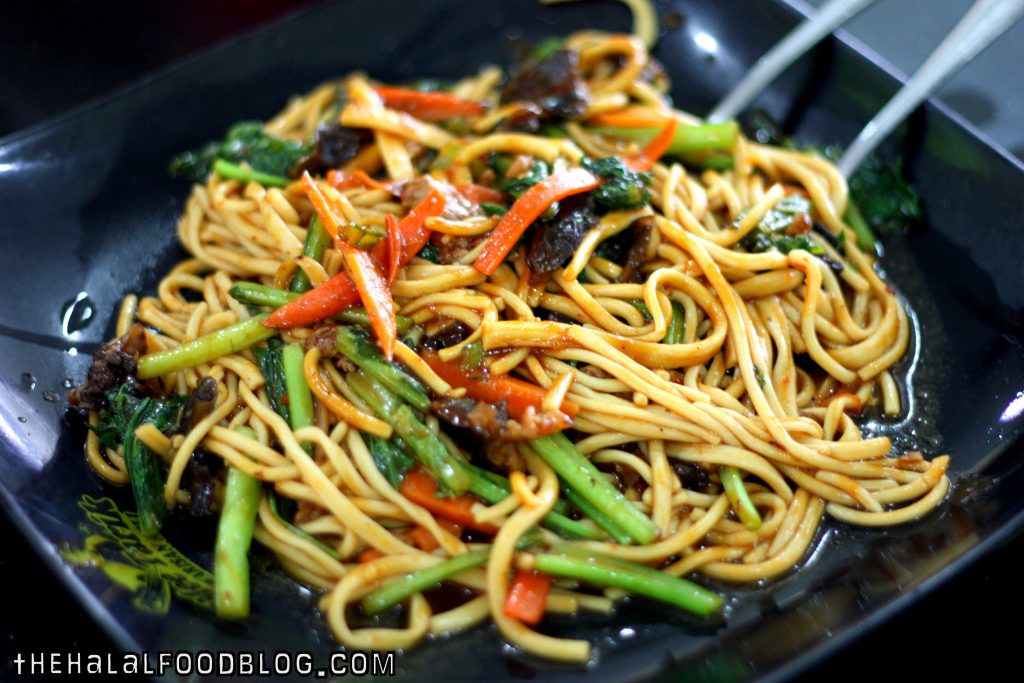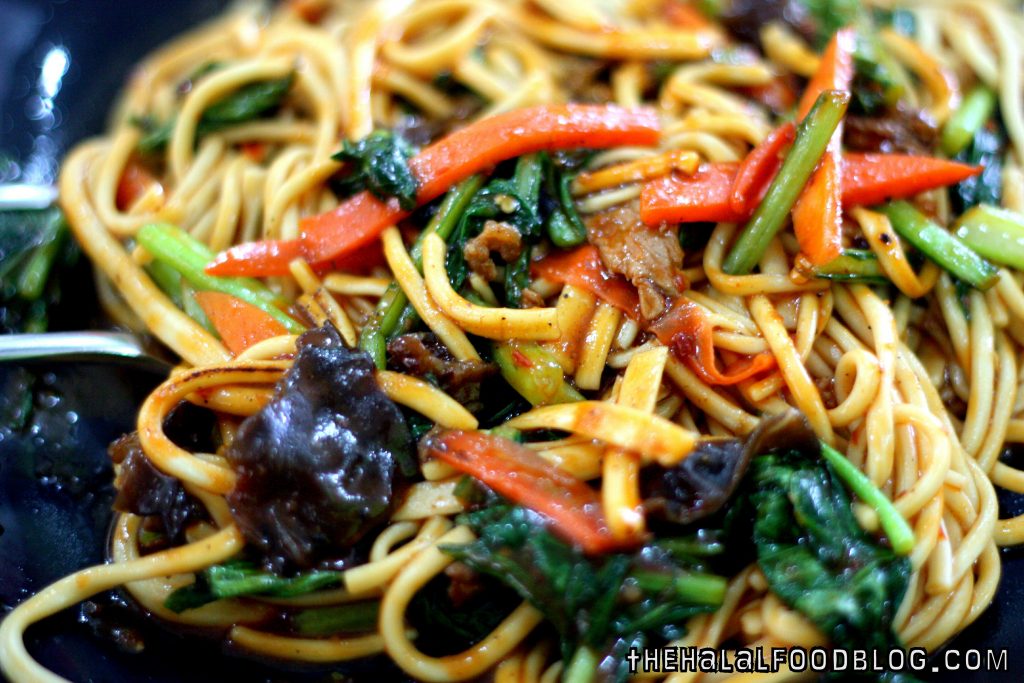 It wasn't all soup at the table though. We had some Goreng-style dishes too!
First was the Fried Lamen with Beef which actually tasted as good as it looks! The noodles retain their springy texture even though they are fried up with some vegetables and a sweet-salty-spicy sauce. Oh wait let me rephrase that. I meant A LOT A LOT A LOT of vegetables and not much beef at all.
But overall quite power because the flavour was tasty and because it's fresh noodles, they don't go all mushy on you.
And it kinda went downhill with the next dish.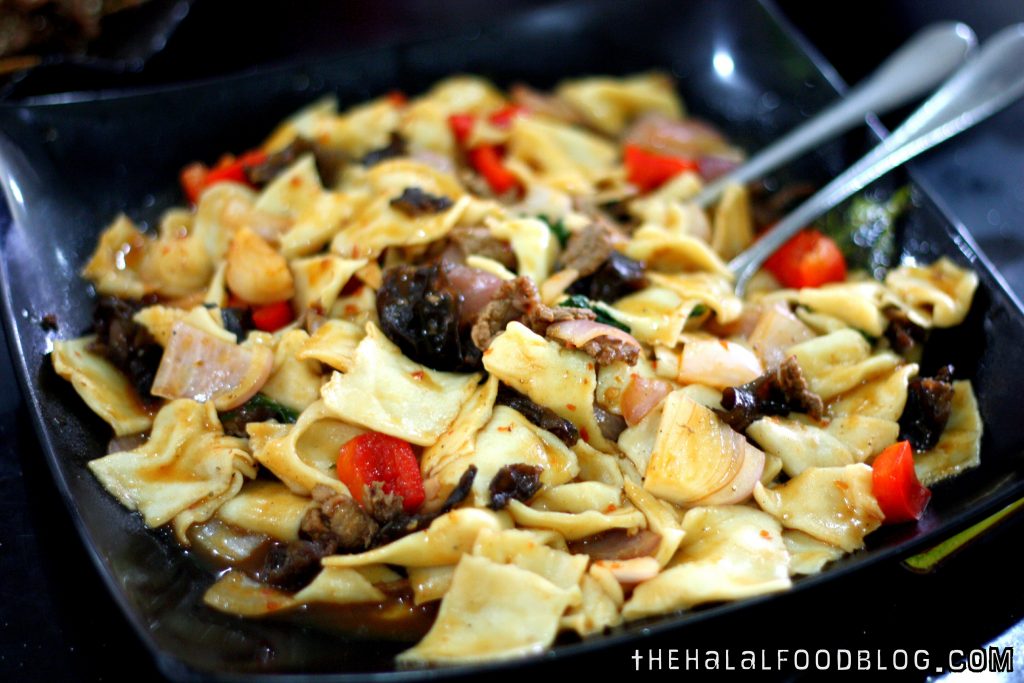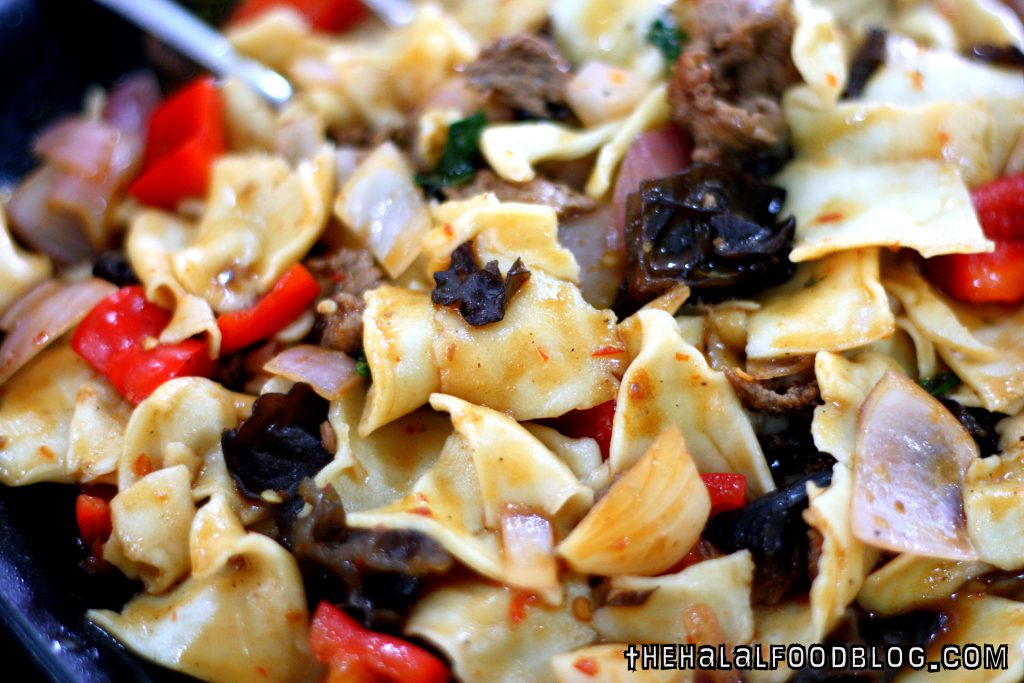 This was by far the most disappointing dish at the table that day and of course, I had to be the hero who ordered it. In my mind, I was thinking "Wah! Like macam Mee Hoon Kueh like that!" which I absolutely love right but I guess my excitement clouded the fact that this was a dry dish and not a soupy one.
So it turns out that this is basically the noodle dough that has not be pulled into their usual stringy form but instead flattened and sliced up. The result is a rather thick and tough noodles that kinda reminded me of pasta sheets but nowhere near Al dente if you know what I mean.
It's fried up in a rather spicy type of base but it doesn't really have much gravy. Super dry lah. It also did not help that this was a really HUGE serving so I was really struggling to be honest. I guess I just made the wrong choice this time. Oh well.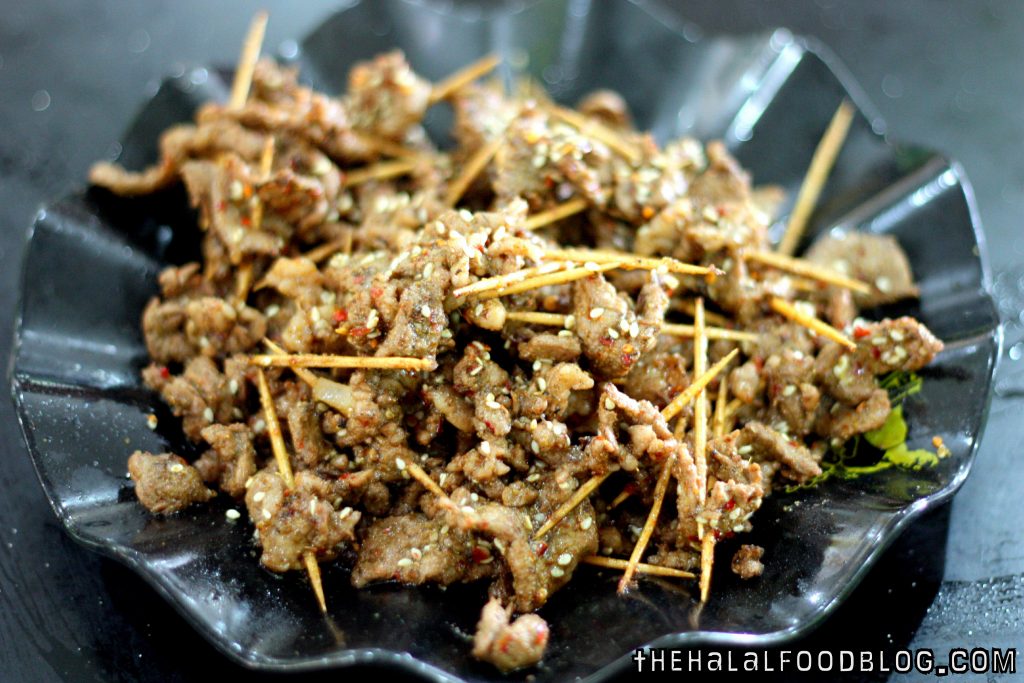 We also wanted to order a side dish to go along with our noodle dishes and as we looked around, it seemed like every table had a plate of this dish. No wonder the menu says that this is a best-seller!
Well, not sure why lah it's so popular because it was kinda underwhelming.
So it's basically lamb (or maybe closer to mutton?) that was been fried up with some peppery spices and toothpicks. Yes, that's right – toothpicks. They literally fry the toothpicks in there with the meat LOL
So what you do is you pick up the toothpicks in the dish and start eating the meat with it. (No, you do not eat the toothpicks LOL)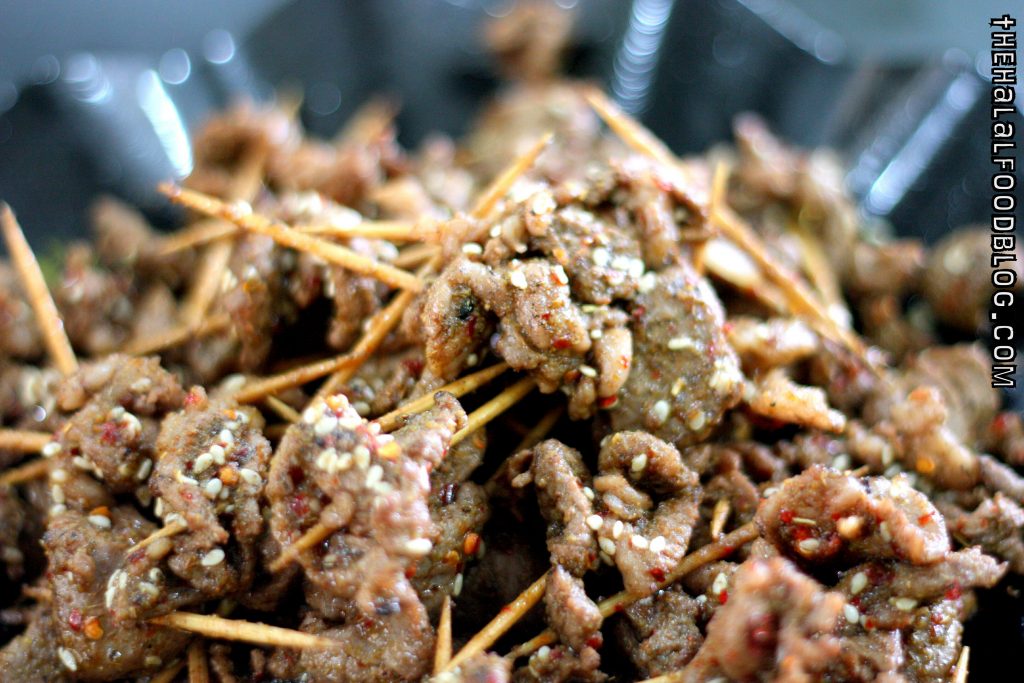 I don't know lah. I didn't quite enjoy this dish. I mean, it was, at most, okay-okay lah and totally did not justify it's high price tag of RM29.80. That's like 3 bowls of noodles leh!
And maybe it's just me but I have this thing about splinters so…. yeah.
Anyways I'm pretty sure it's safe to eat lah since it's so popular right.
The flavour itself is quite peppery thanks to the spices but it could definitely use more spicing up. The mutton itself was also pretty tough which is what leads me to believe this might be mutton.
Adam's Verdict:
Fried Mee Dough with Beef 1.5/5 — Toothpick Lamb 2.5/5
Maryah's Verdict:
Lamen Soup with Sliced Beef 5/5 — Toothpick Lamb 3.5/5
Razali's Verdict:
Fried Lamen with Beef 4/5 — Toothpick Lamb 3/5
Pak Busu's Verdict:
Mee Soup with Braised Beef 4.5/5 — Toothpick Lamb 3/5
Well, as you can see, I was the only one disappointed with my dish LOL but great scores all around for the rest so this place really is worth visiting. I mean, it's out of the way from the main KL city (about a 20-30 min drive) but if you are headed to Bangi for whatever reason (ahem ahem shopping for baju) then definitely make it a point to stop by here.
Oh and if there's one thing we would have loved to have there, it'd be Chili Jeruk.
Typical Singaporeans LOL
Cawangan Bangi 3A-47-01, 3A-49-01
Jalan Medan, Pusat Bandar Bangi Sentral,
43650 Bandar Bangi, Selangor, Malaysia
Tel 017 358 9168
www.www.meetarik.com
Facebook: www.facebook.com/MeeTarikMalaysia
All information (including prices, availability of item on menu and Halal status of establishment) are accurate at the time of posting. All photos used in this site are property of The Halal Food Blog unless stated otherwise.