Do you remember the old Marine Cove?
I remember it fondly. Since my secondary school days in fact. We used to make our way there after school (and dare I say it now – sometime while skipping school!) for a bit of fun at the old Regent Bowl and of course, to have a meal, most often, at the McDonald's there.
That place was iconic. With the kiddy playground just outside and I remember they even had a special lane for people on rollerblades to roll in and order!
Well, the old Marine Cove was demolished in 2012 for the East Coast Park refurbishment project. It seems like so long ago but 4 years have passed and Marine Cove is re-opened for a whole new generation to enjoy.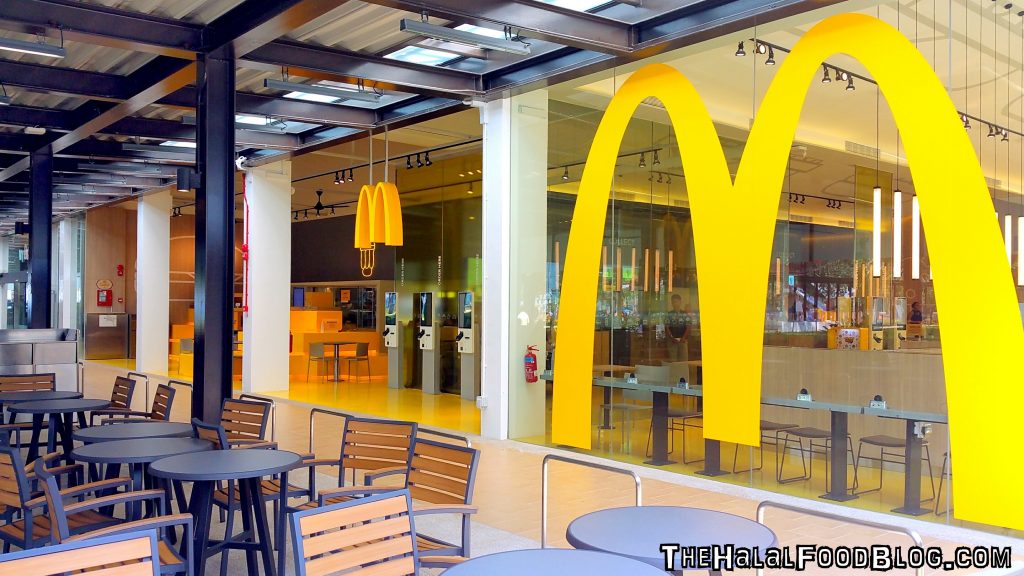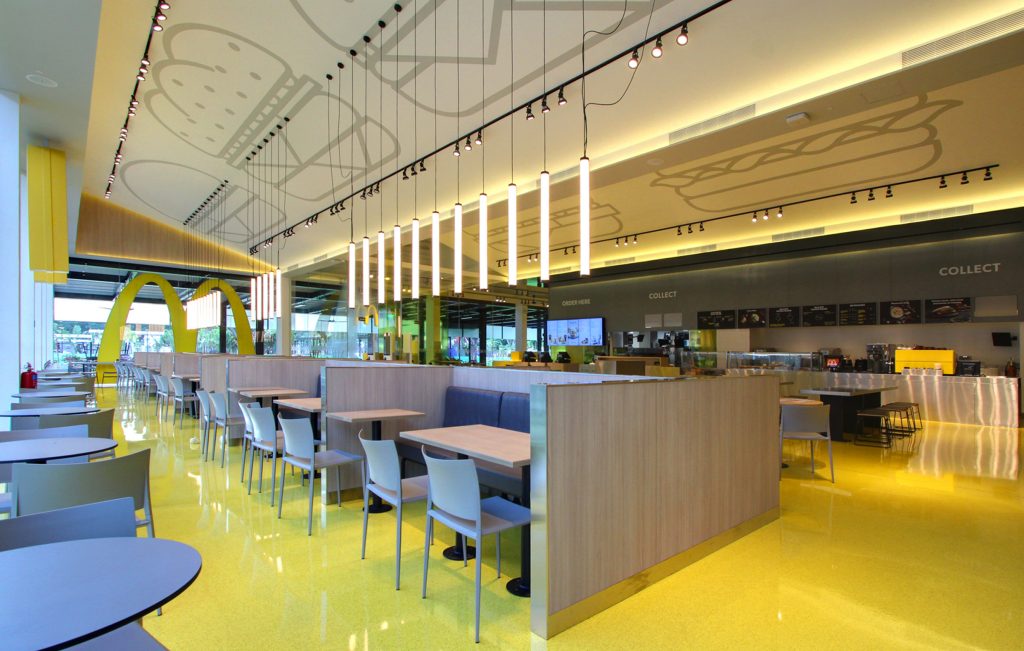 The new McDonald's at Marine Cove actually stands on the site where the old Regent Bowl bowling alley used to stand. This means a HUGE space as you can see from the photos above!
It's nice and spacious and lots of natural light during the day because of the huge floor-to-ceiling glass panels. The new McDonald's at Marine Cove also comes with lots of cool and modern features too but before we get to that, let's take a look at some of the treats they have on the menu for us.
Besides your standard McDonald's menu, they (including the McCafe within) have a very own special menu and one that is a bit more special than other McDonald's and McCafes because of certain items you can only find on the menu at Marine Cove!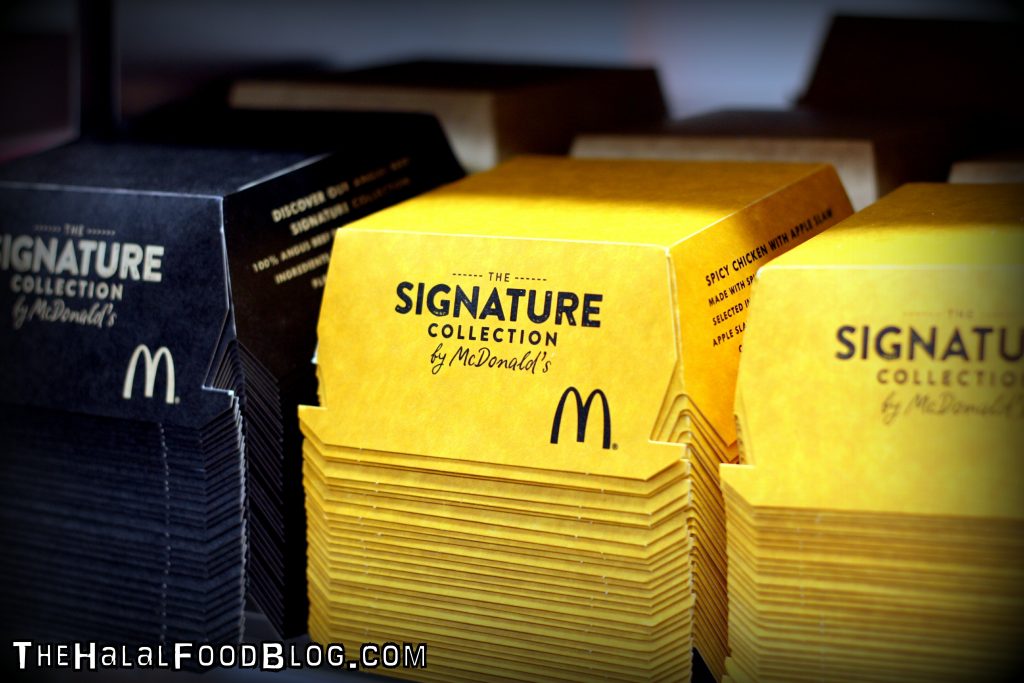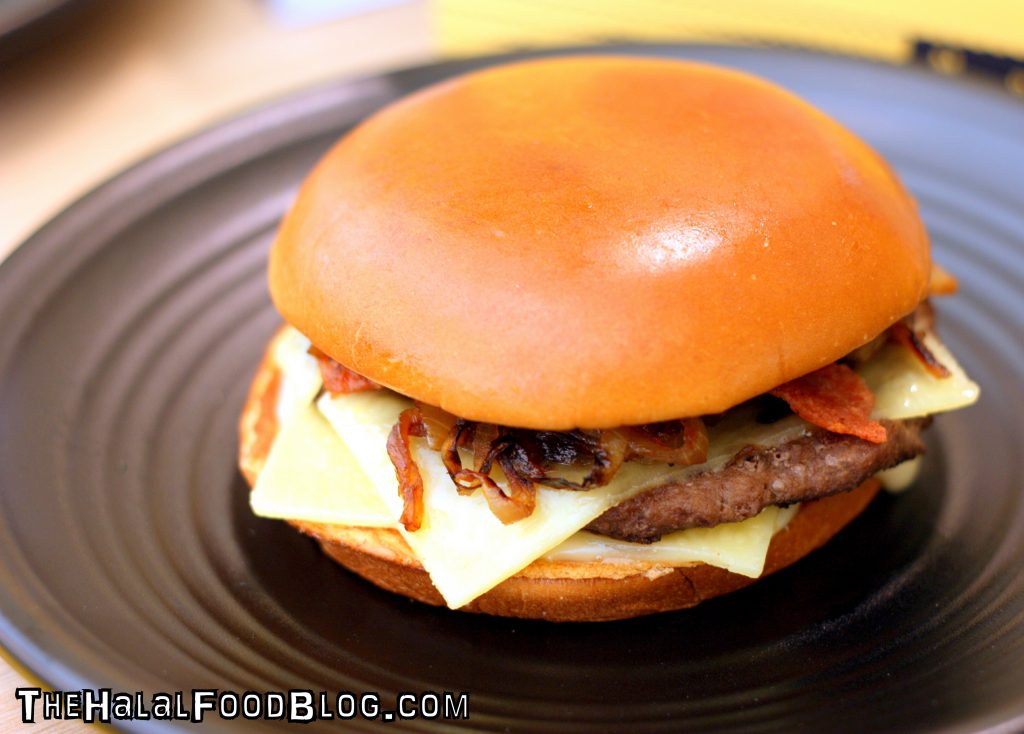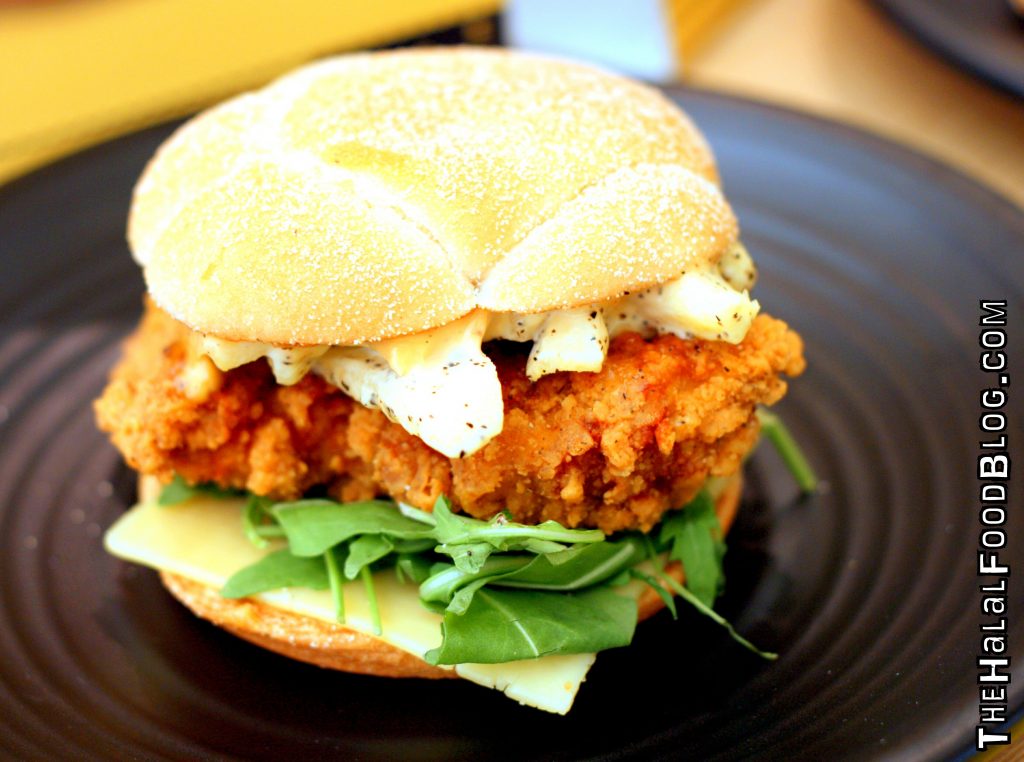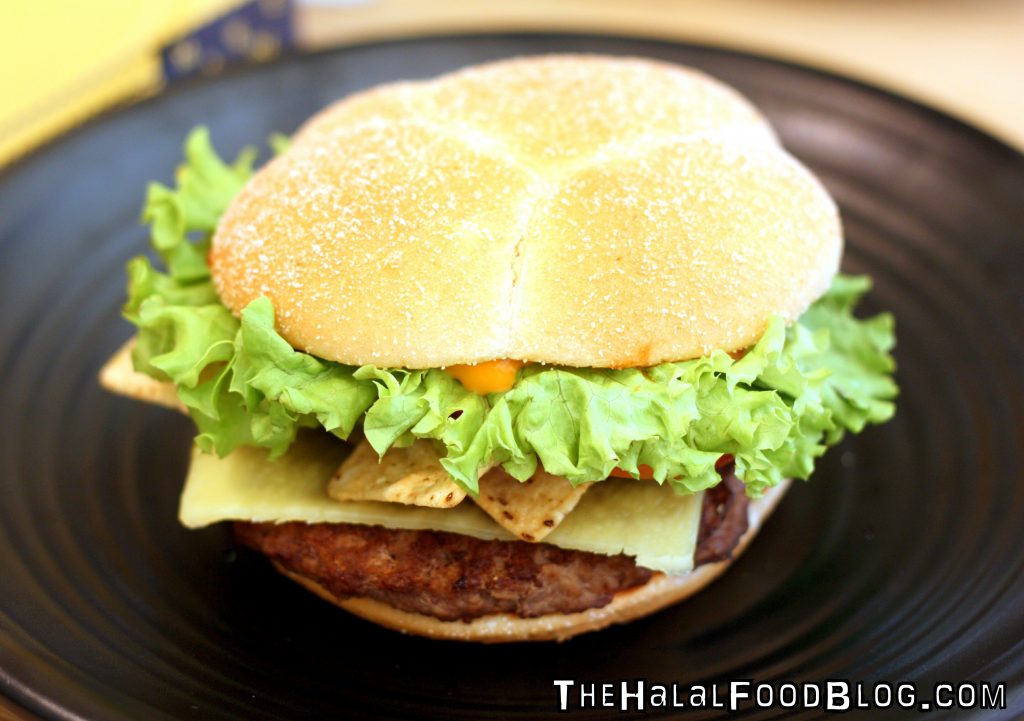 The McDonald's Signature Collection is a range of premium burgers that you can get only here at Marine Cove and these are definitely some that you should definitely head down there specially just to try.
The Classic Cheese is a level-up from the McDonald's Cheeseburger we all love.
You have an Angus Beef Patty, cheese, tomatoes, grilled sweet onions and crisyp chicken bacon. That Angus Patty is the same type we enjoy at the McDonald's Create-Your-Taste outlets so you know it's the bomb!
The Spicy Chicken with Apple Slaw is probably the first premium chicken burger we're seeing for a long time at McDonald's. A spicy fried chicken thigh patty is accompanied by fresh rocket (aka Arugula) and a creamy black pepper sauce. All this is topped off with some sweet Apple Slaw for that interesting contrast of flavours.
Last but definitely not least is the Spicy Tortilla that also features that premium Angus Beef Patty along with cheese, lettuce, onions and tomatoes. We get a touch of siesta with the addition of guacamole, tortilla chips and a spicy sauce.
And don't forget – you can only enjoy these special premium Signature Collection Burgers at the Marine Cove McDonald's!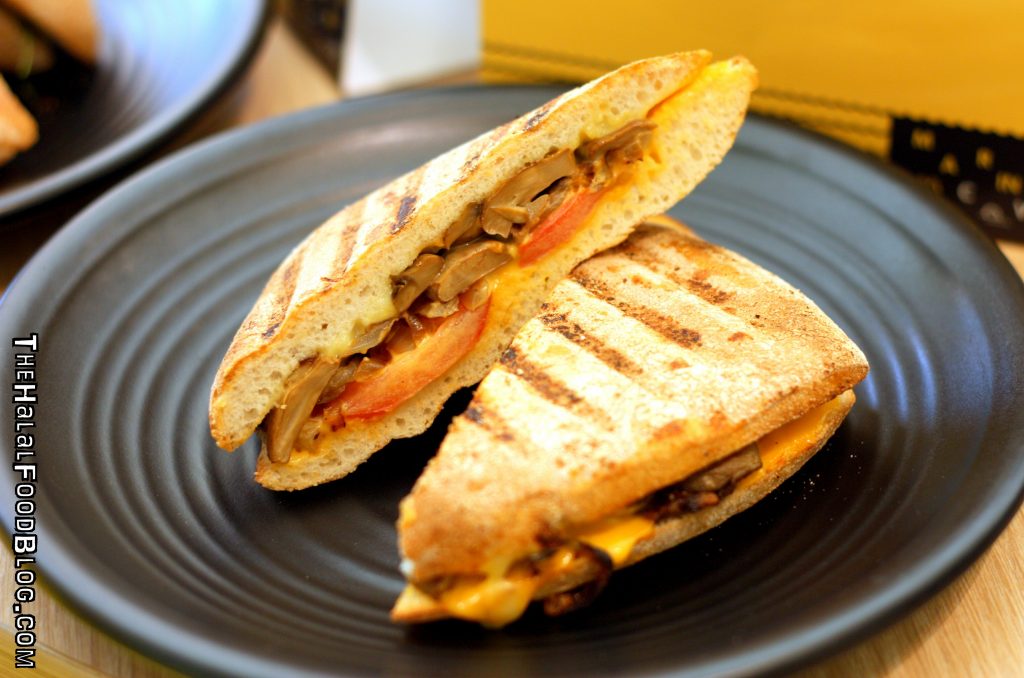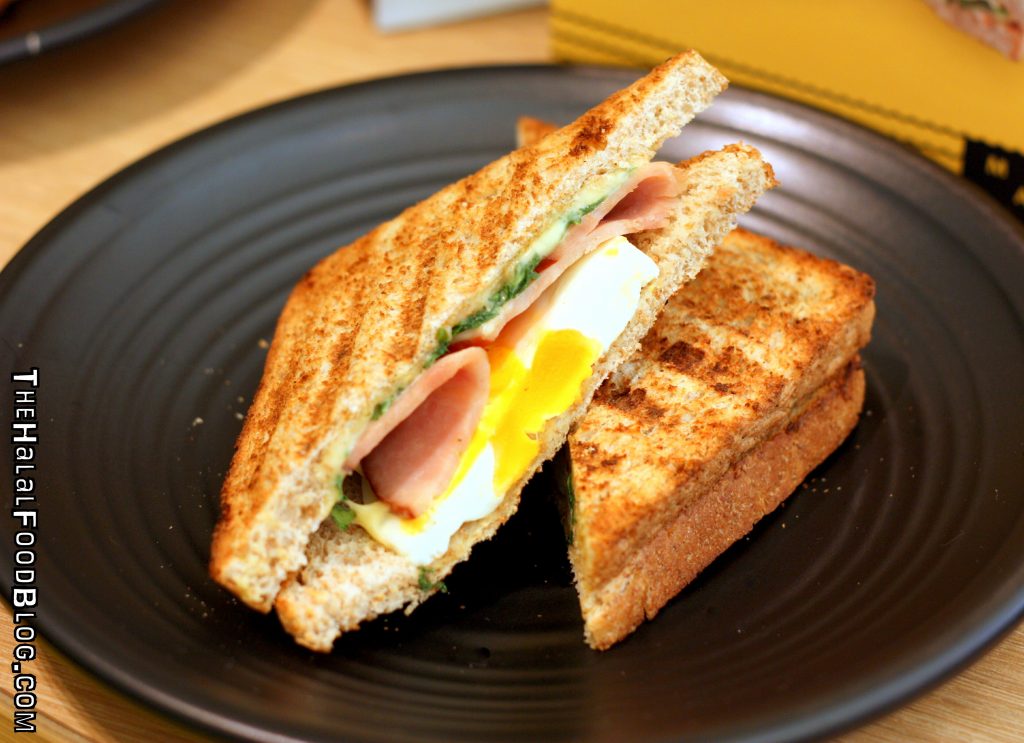 There are 2 special Sandwiches available exclusively at the Marine Cove McCafe.
They both look (and sound) absolutely awesome! And to be honest with you, I seldom (and by seldom, I mean NEVER) go to McCafe because I always think that they won't have anything on the menu that I'll fancy and I'd rather have something more filling at an actual McDonald's.
Well, I am hereby declaring a change of mindset for myself and now I definitely wanna go to McCafe LOL
And I haven't even shown you all the rest of the sandwiches yet!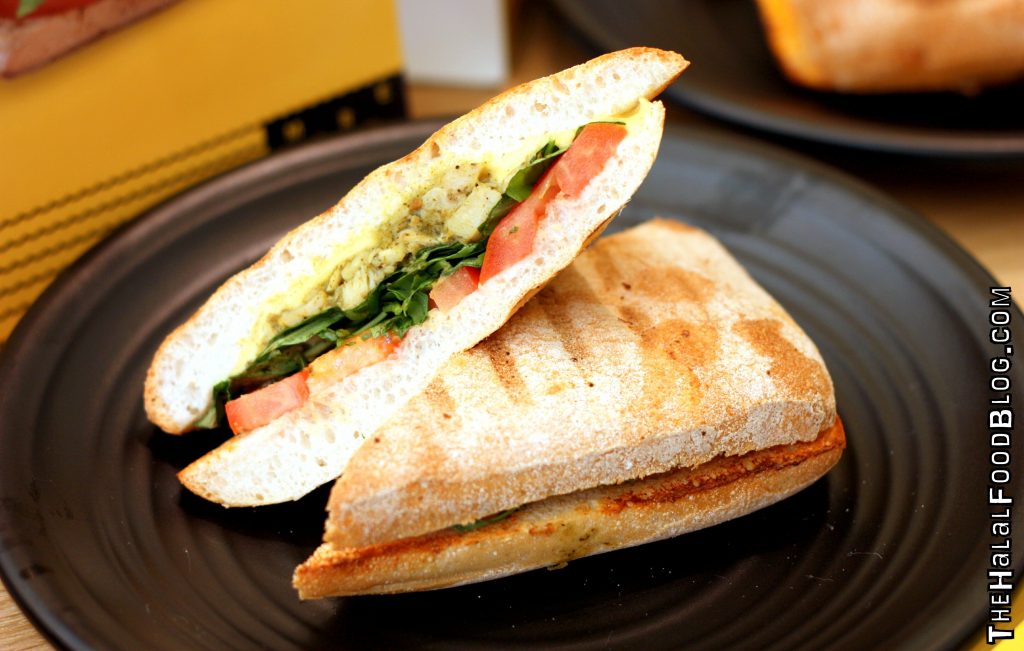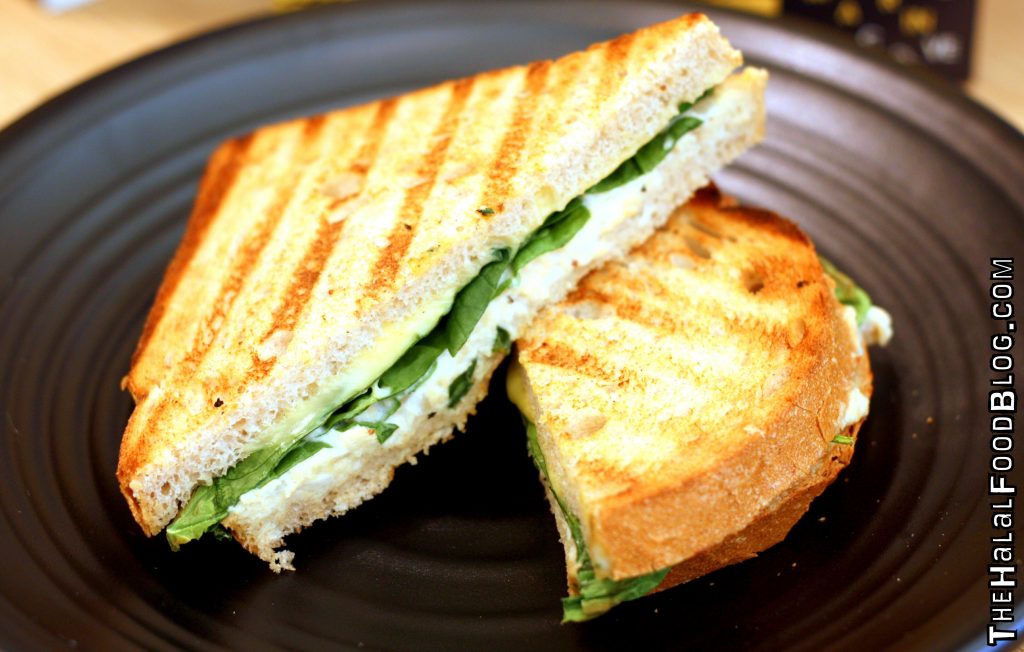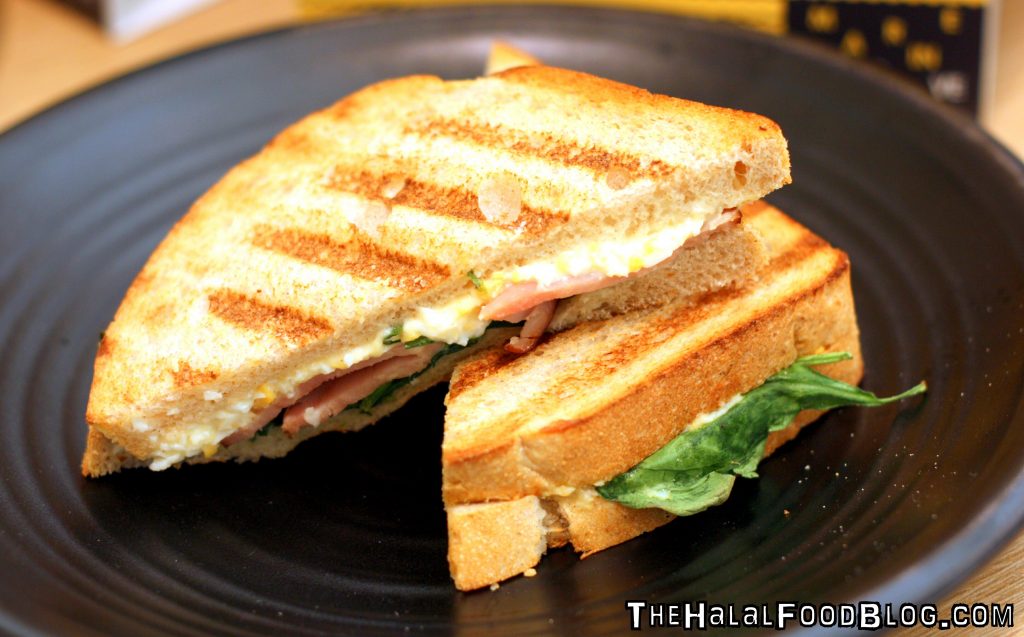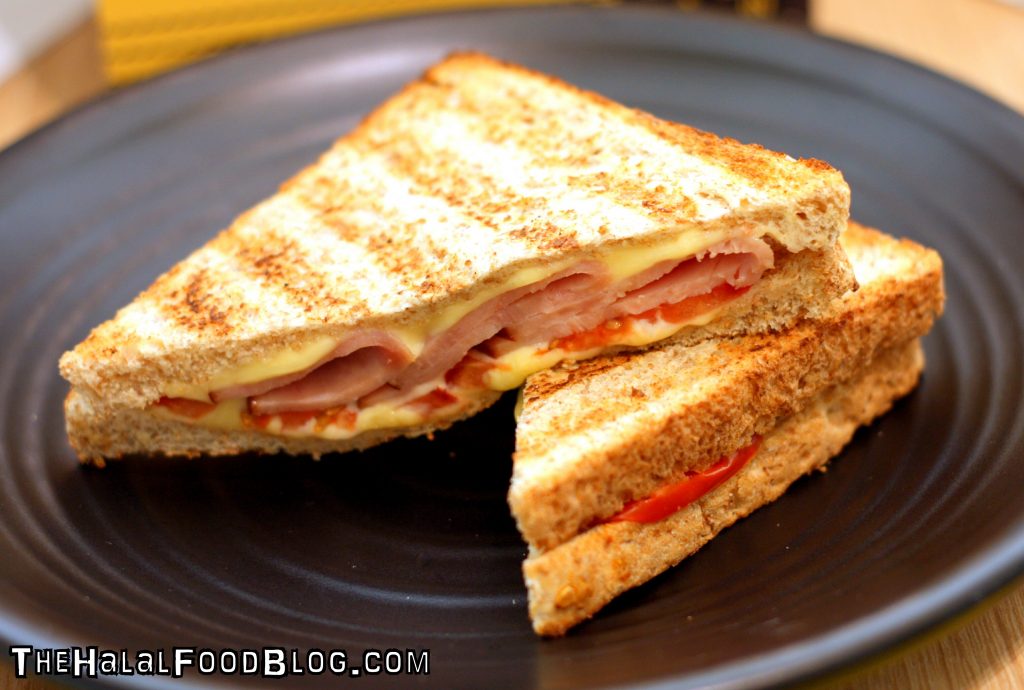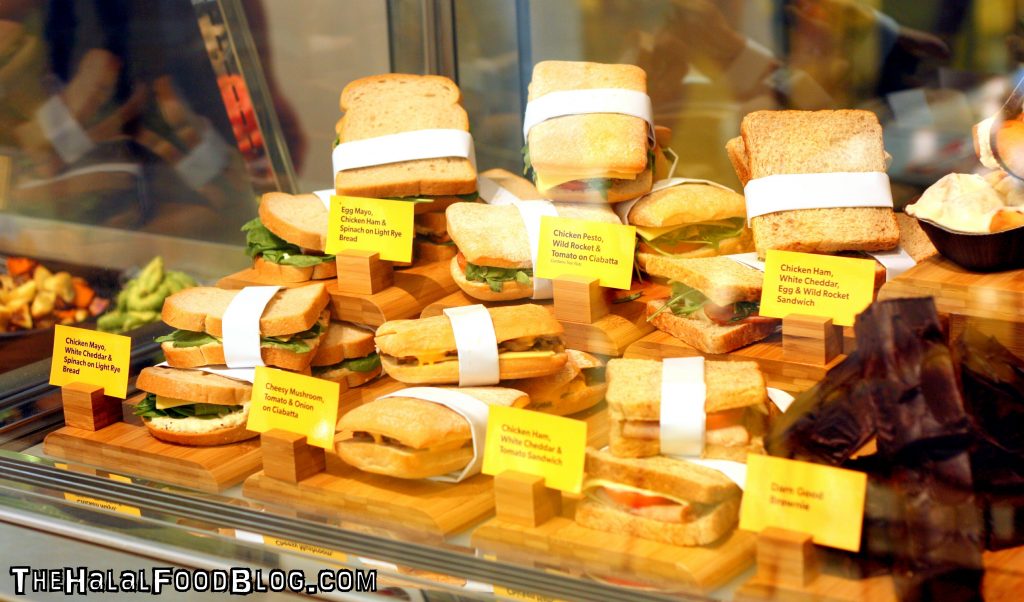 Quite a selection of new sandwiches to be found at McCafe!
I'm quite impressed with the pretty affordable prices too actually. It's about the same as ordering a normal meal at McDonald's and I reckon a little bit cheaper than quite a few of those cafes elsewhere probably?
Anyways, besides the first 2 at the top, you should be able to enjoy the rest of the new selection at McCafes island-wide yeah!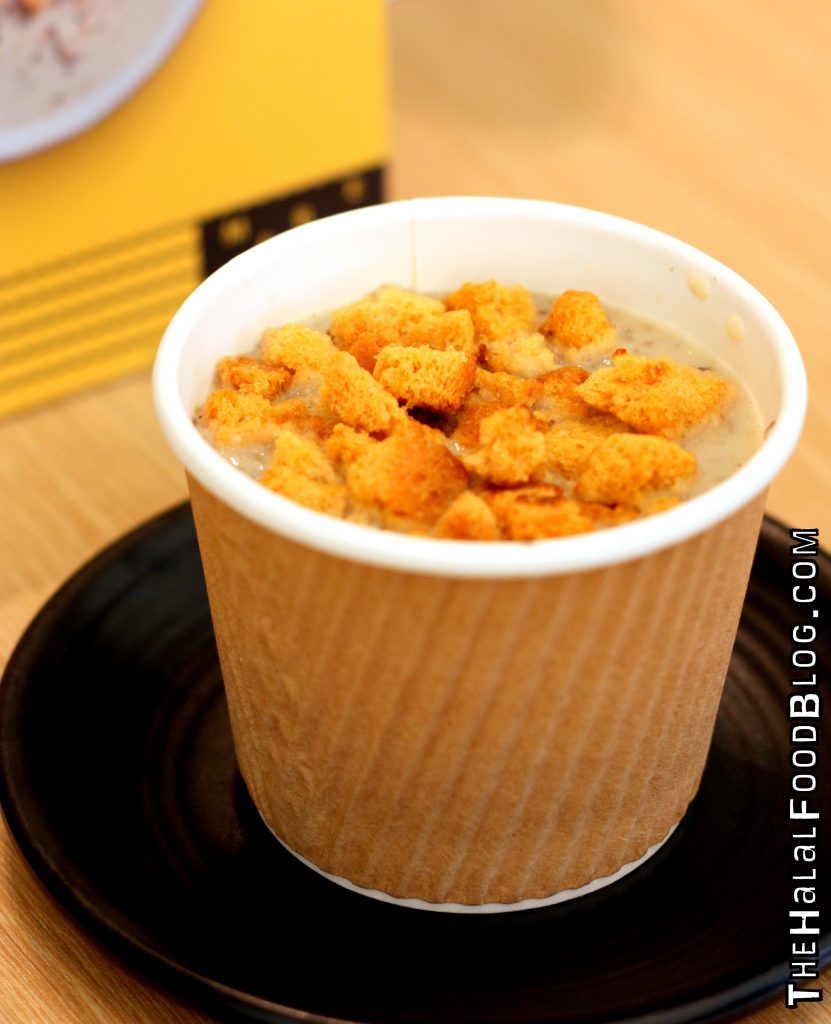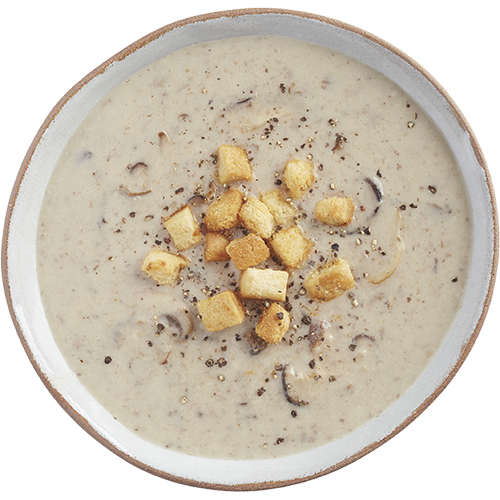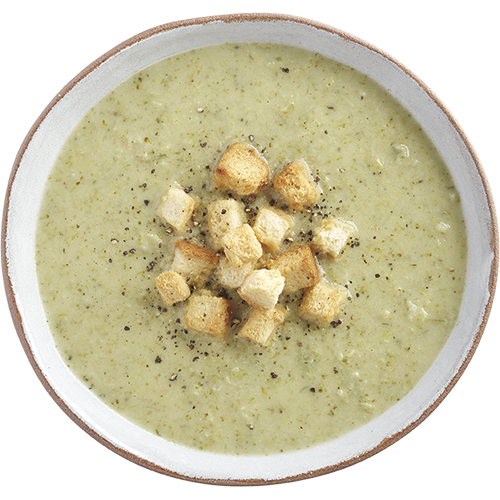 I don't know about you but for me, some hot and creamy soup is the prefect accompaniment to a nice toasty sandwich. McCafe has 2 choices namely the classic Mushroom Soup and the interesting alternative Broccoli Soup.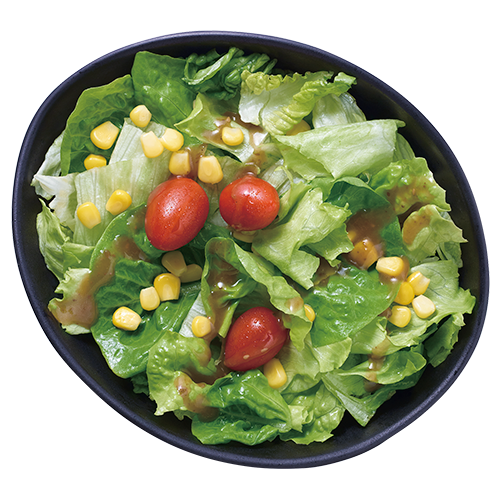 At Marine Cove, they also have a pretty impressive Salad Bar where you can pretty much customize your base salad with a number of options available on the spread.
Besides the basic Green Salad, they also have 2 other options for your base.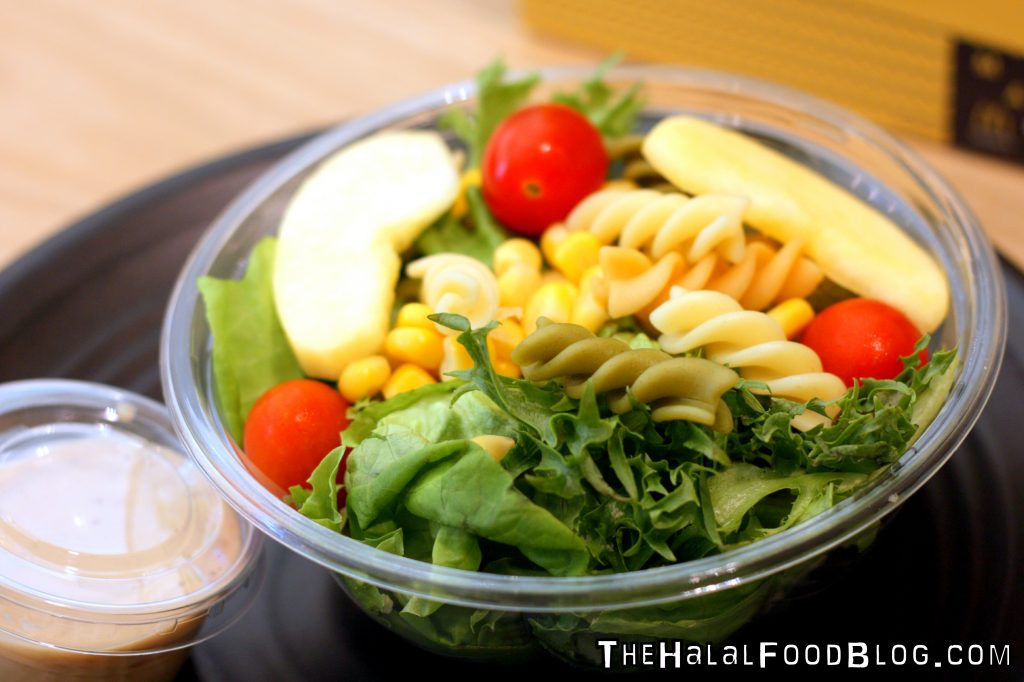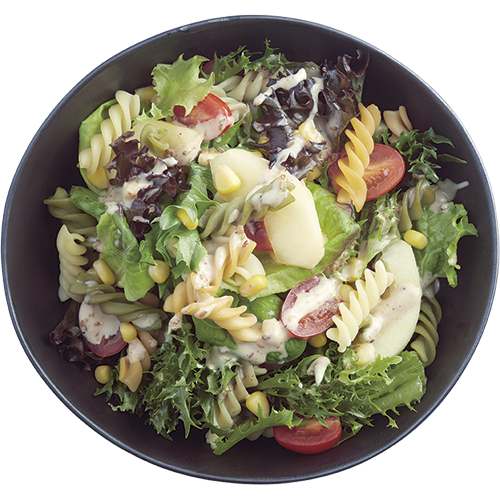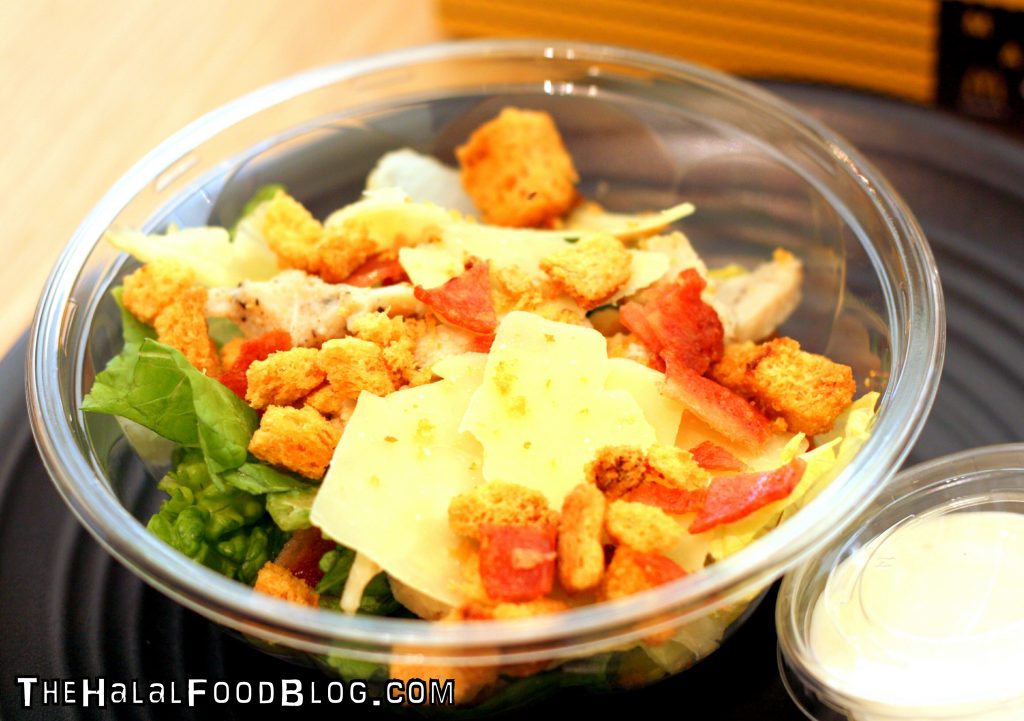 If you're looking for a bit of Oriental flavour, go for the Asian Salad that has mixed greens, cherry tomatoes, Fusili pasta, corn and red apple finished off with a tasty roasted sesame dressing.
My personal favourite when it comes to salads is the classic Caesar Salad. The version at McCafe has Iceberg and Romaine lettuce along with chicken fajita strips, chicken bacon bits, shaved Parmesan cheese, garlic croutons and some Caesar dressing to round everything off.
Once you have your salad, choose your add-ons that range between $0.60 to $1.20 each including roasted veggies and even avocados!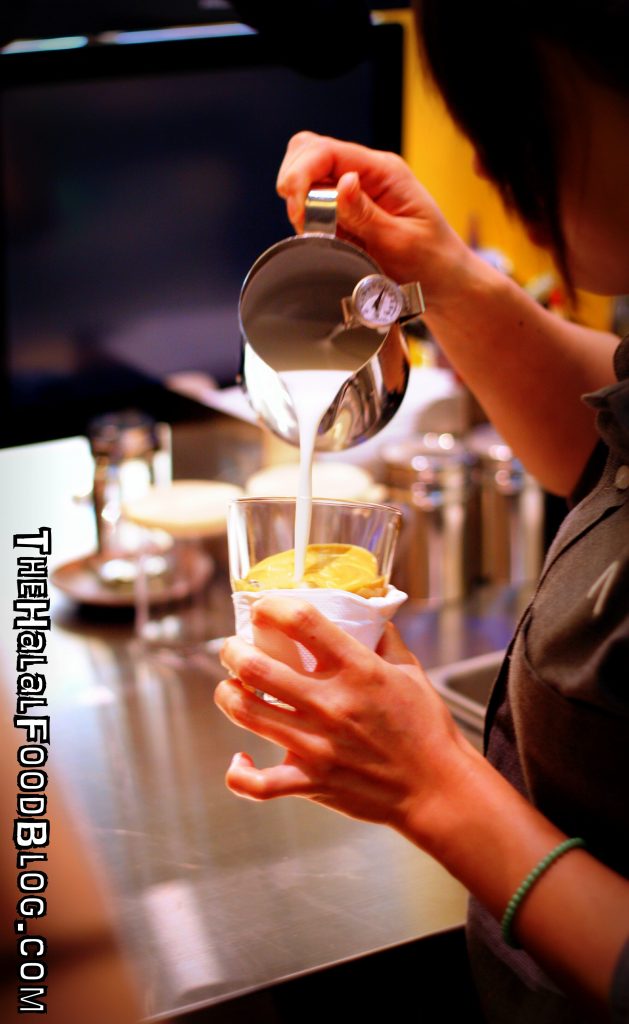 A trip to McDonald's or McCafe is not complete without some desserts and/or coffee am I right?
Besides the great selection of coffees, you can also indulge in some sweet treats too!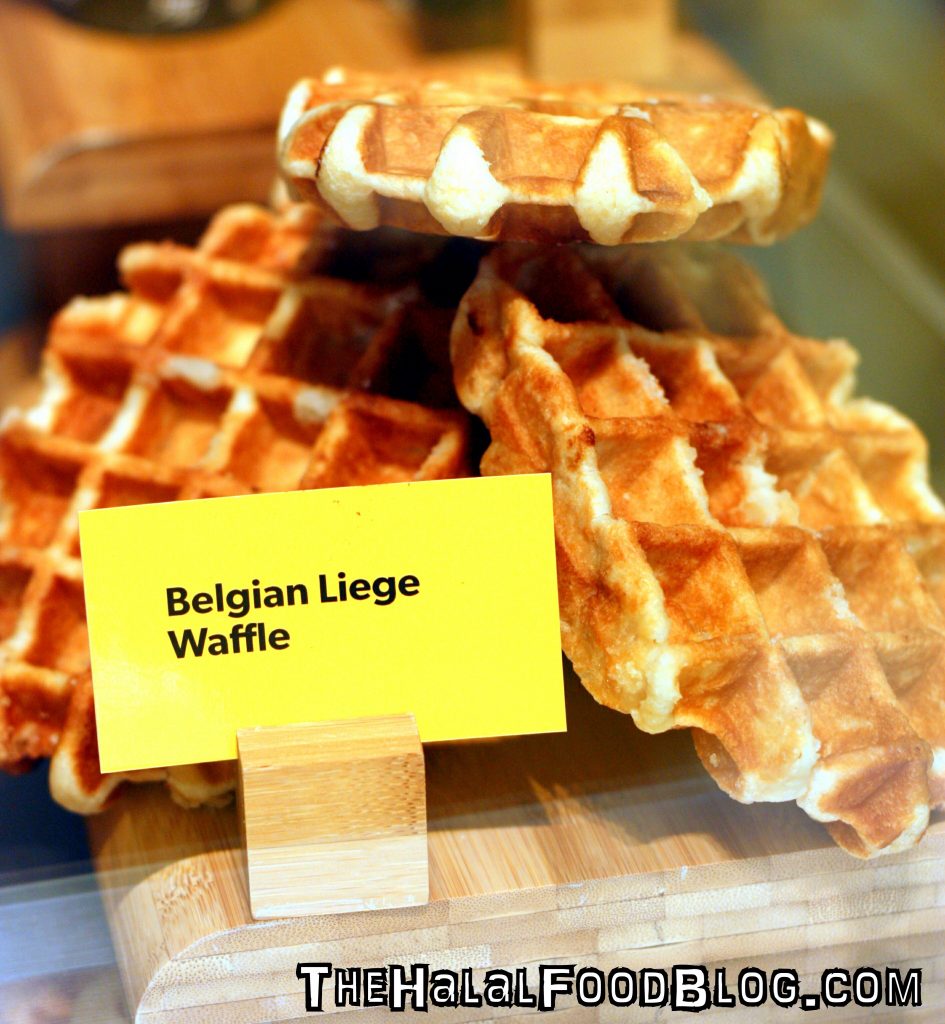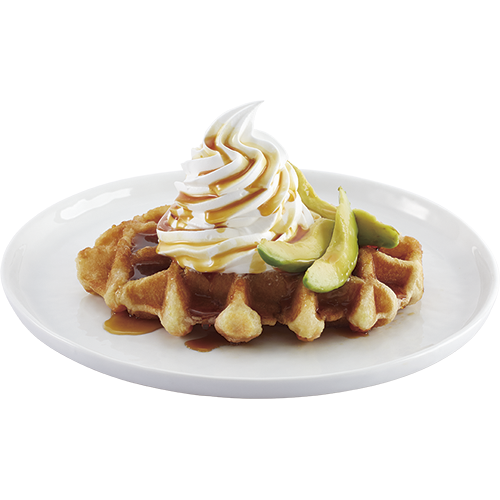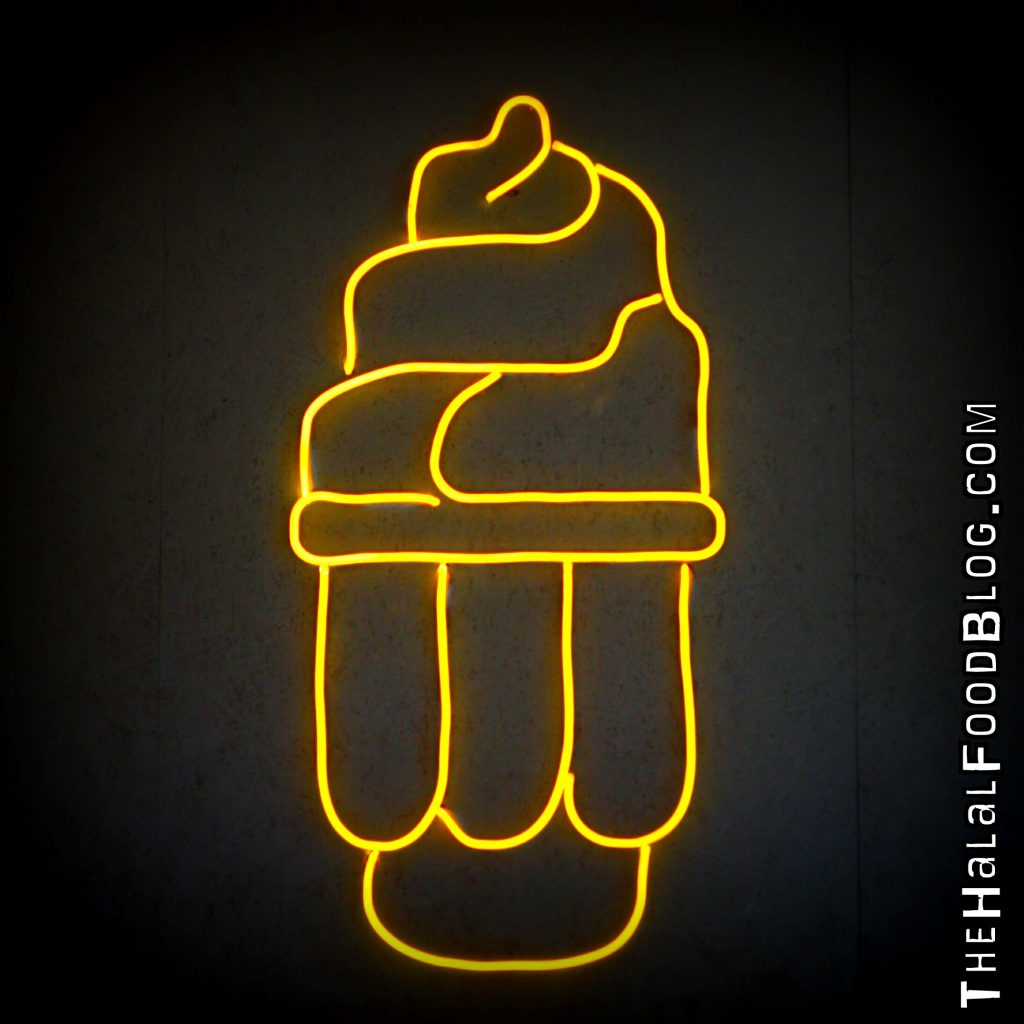 And as if the classic desserts were not tempting enough, Marine Cove has a special Dessert Bar too!
Here, you can get your favourite desserts and then level-up with no less than 17 different toppings! Prices for the toppings range between $0.70 to $1.80 so you can customize to your heart's (and stomach's) content!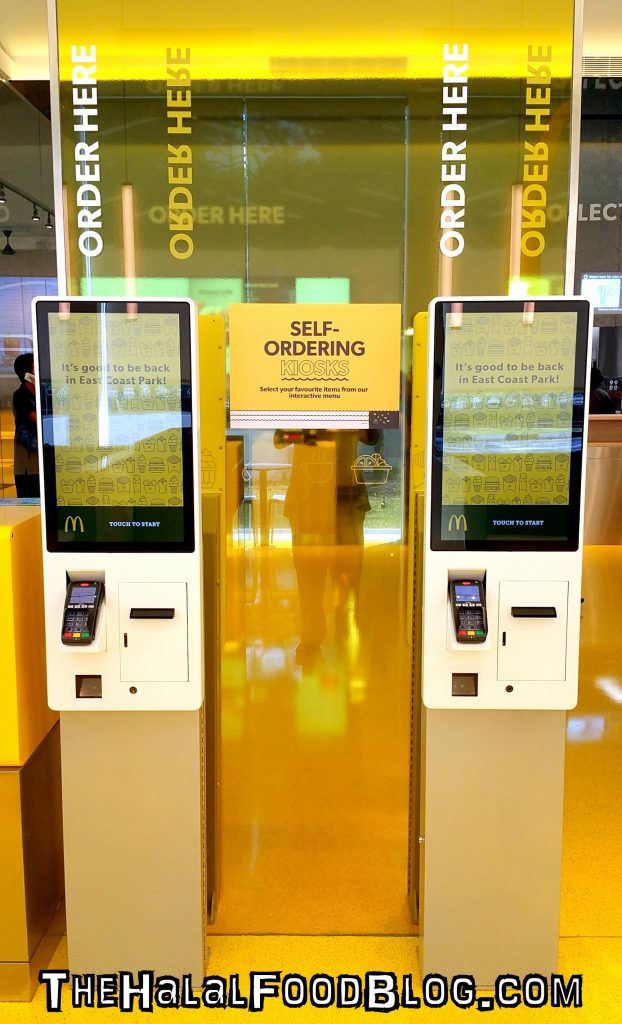 Besides additions to the menu, the Marine Cove outlet has embraced quite a few technological advancements as well. This means that you enjoy quite a bit more convenience which is always a nice to have a value-added experience.
One such convenience you can enjoy is the Self-Ordering Kiosk where you can transact your order just the way you like it and with a great chance to avoid any long snaking queues at the counter. It's not just about making your basic selections when you order – you can even customize your order at these kiosks! That means if I want to have a McChicken without lettuce or maybe add some extra ingredients to my Big mac, I can get it done right then and there. (By the way, remember to eat your veggies okay. Leave the lettuce in the McChicken okay LOL)
You can then pay via an electronic method like NETS or you can still choose to pay at the counter when you collect you food.
Marine Cove's outlet also see several Wireless Charging stations made available for diners so you don't have to worry about your battery dying out before getting the chance to post that photo of your Spicy Chicken with Apple Slaw Burger on Instagram LOL
Charge wirelessly or if your device is not enabled with that feature, fret not because you can still charge via the handy cables available too.
By the way, this is meant as a convenience but please don't just park there and hog the chargers lah okay LOL just charge what you need then give others a chance lah okay 😛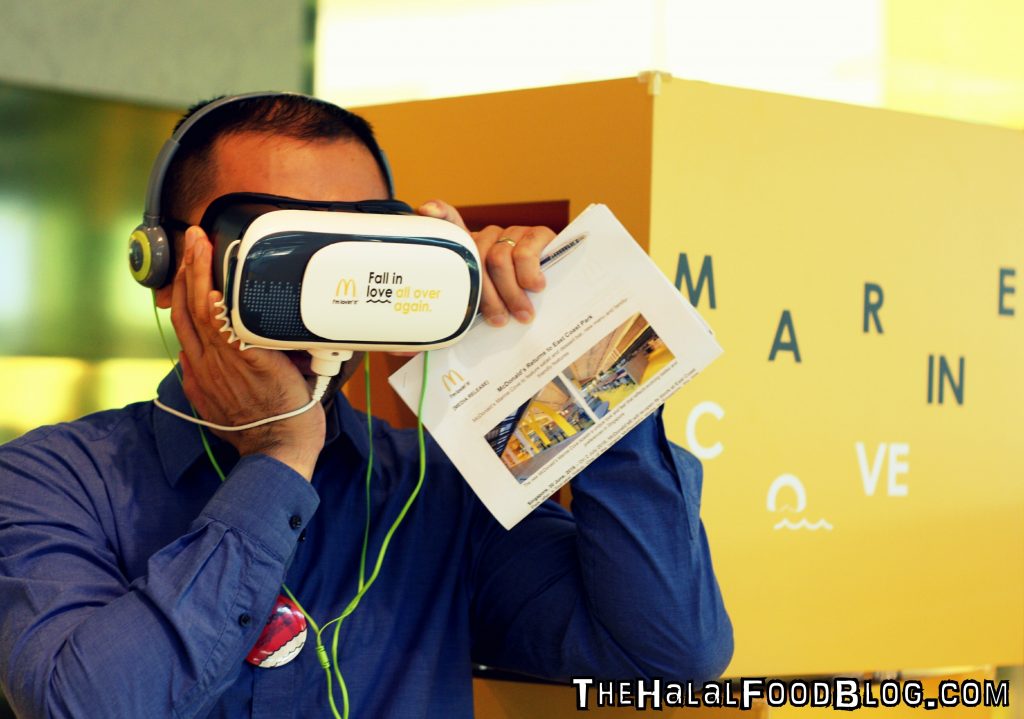 You might notice these small kiosks around the Marine Cove outlet labelled 'Google Cardboard'.
Don't be shy and just slip on those handy virtual reality goggles and you can actually take a 360-degree virtual tour of the outlet including the many cool and unique features you might find there!
Talk about taking it a step up am I right?
You might also spot these Google Cardboard kiosks at 12 other McDonald's outlets around the island.
They also have a Shadow Wall which the kids are absolutely gonna love. When they step in front of the wall, their shadow gets 'transformed' and projected as a McDonald's character! It's so cool and confirm the kiddies are gonna have a lot of fun with it.
Well, as you can see, so much to enjoy at the newly re-opened (and newly improved!) McDonald's at Marine Cove! So whether it's just to enjoy the sea breeze by the beach or maybe bringing the kids to the giant playground nearby, be sure to pop into the McDonald's and treat yourselves once in awhile okay.
PS if you're wondering why I'm not commenting on how any of the food tasted, it's because the preview event was held in the afternoon during fasting month LOL so no makan for me but you can be sure I intend to drop by soon to try some of those delicious items on the menu. That's right – I'm looking at you, Classic Cheese Burger.
Marine Cove
East Coast Park (Carpark C2/C3)
Operating Hours:
6.00am til 12 midnight Sundays to Thursdays and Public Holidays
24hrs on Fridays, Saturdays and eves of Public Holidays
All information (including prices, availability of item on menu and Halal status of establishment) are accurate at the time of posting. All photos used in this site are property of The Halal Food Blog unless stated otherwise.